This one is close to my heart! Beth is my niece and I adore her to pieces!! My earliest memory of her is when she was just a year old. That's when I met my husband, Joe, at the age of 16 and that's when I met my future little niece. I remember Beth was just learning to walk and part of her hair was rubbed off from the constant rubbing of her pacifier as she slept.
You will have to forgive me, this one will be longer than I normally do. I just can't help it! Her wedding was just for family, so I know there are a ton of people who would love to see how the day went.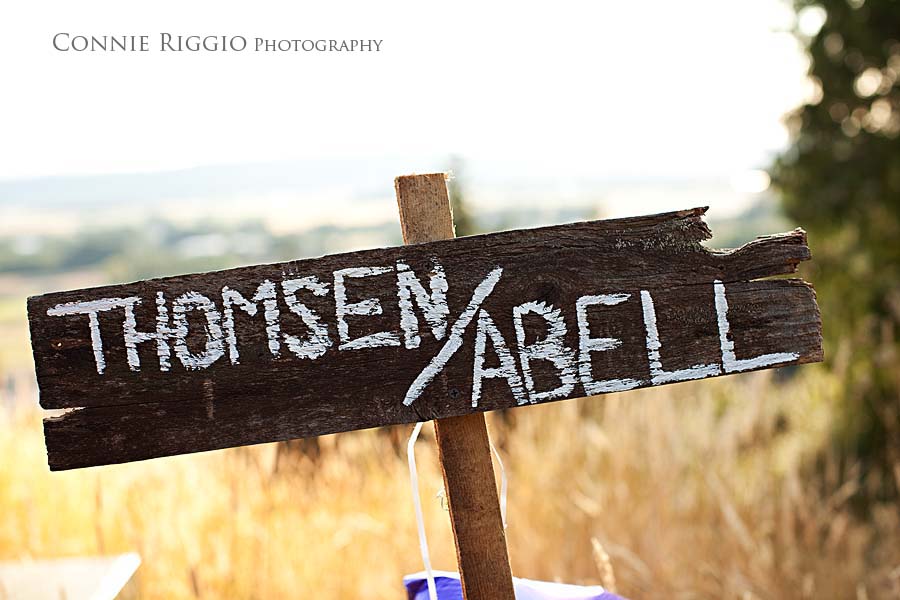 Carson's sister and brother-in-law graciously gave up their house and yard for the wedding and it was simply beautiful.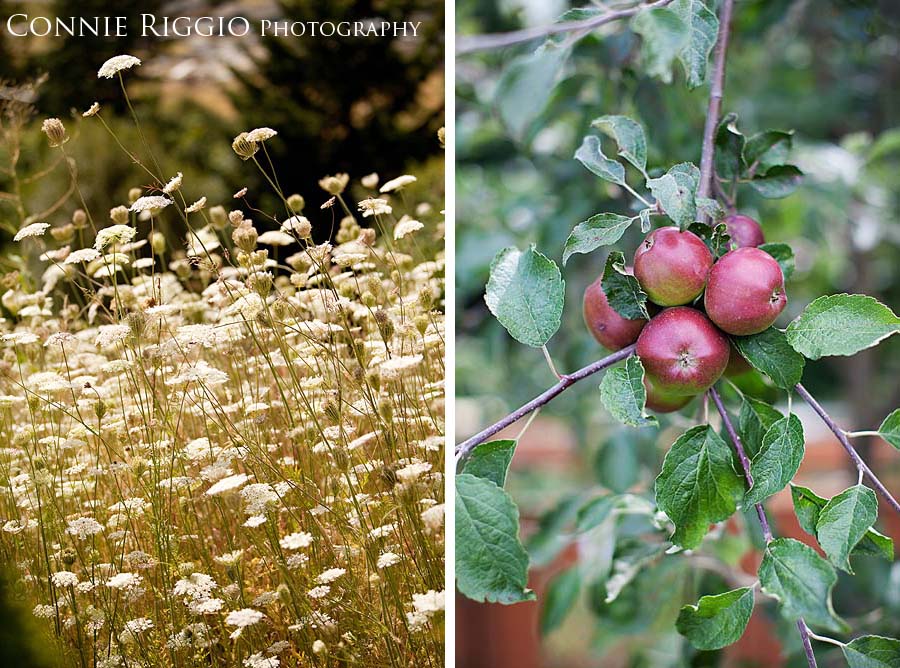 Beth's brother Adam, helped his Dad get ready to walk his girl down the aisle.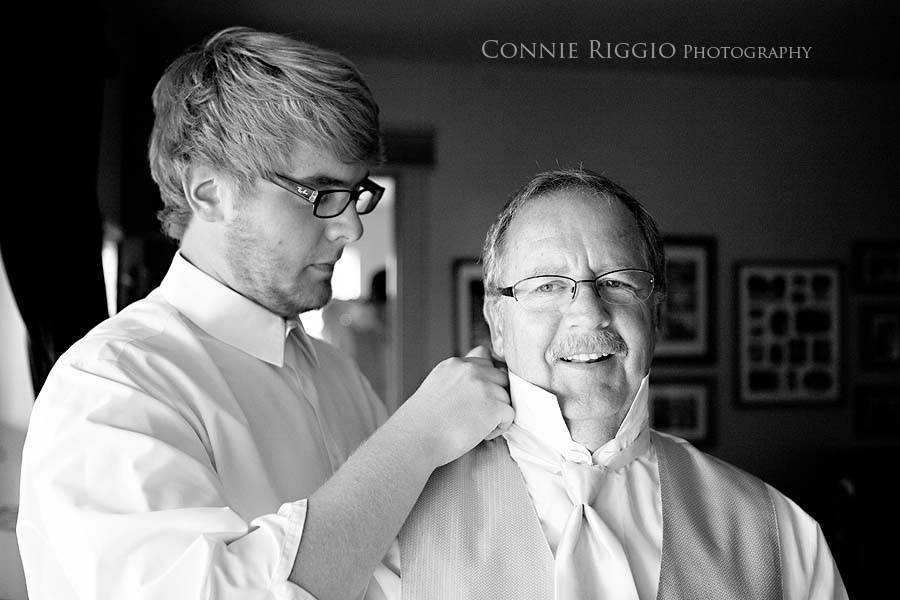 And Kevin, Carson's brother-in-law helped Carson get ready to receive his bride.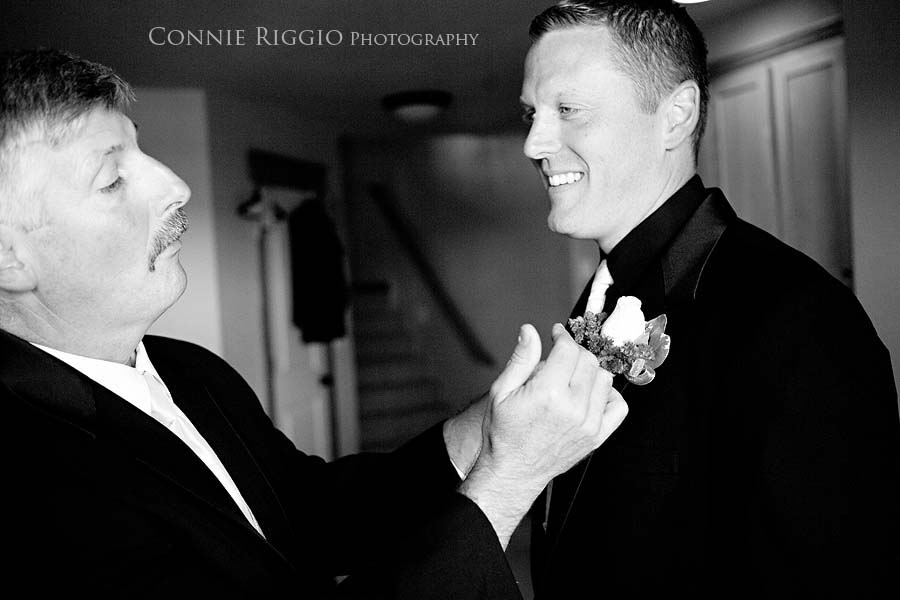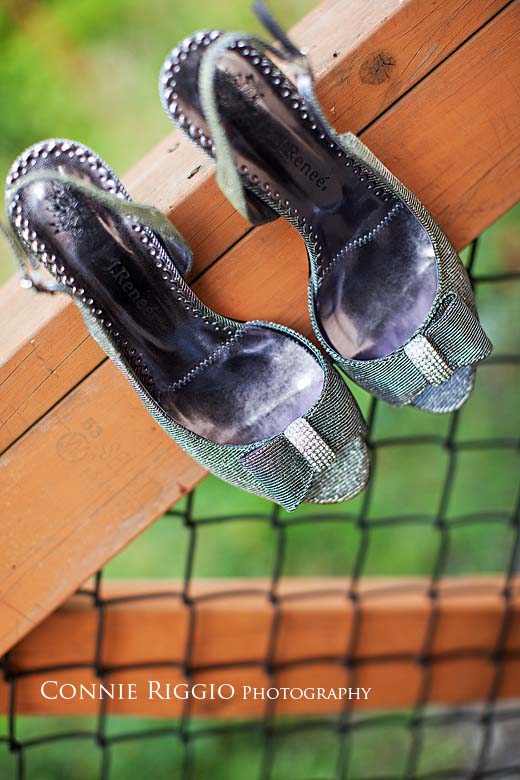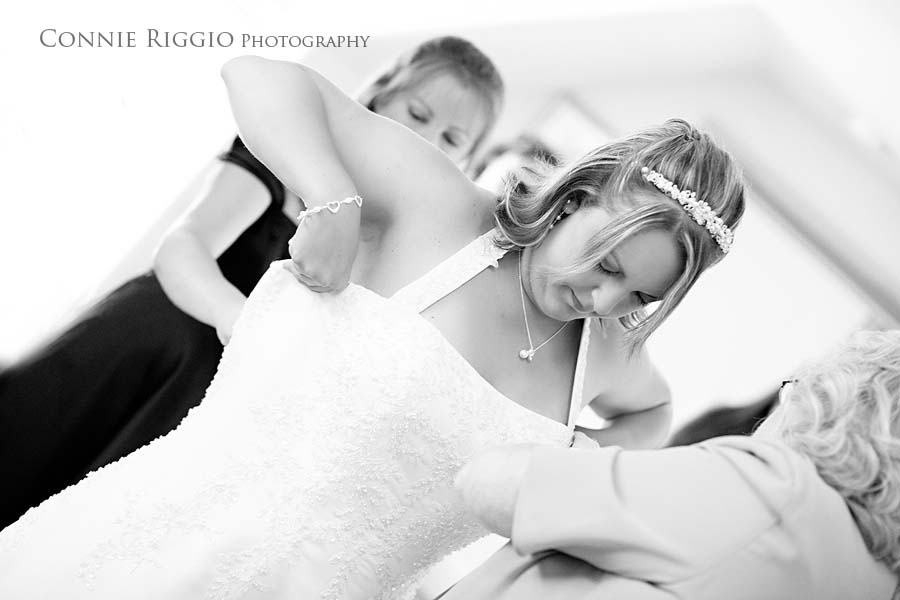 Beth was smiling the entire time as her family helped her prepare for the big moment!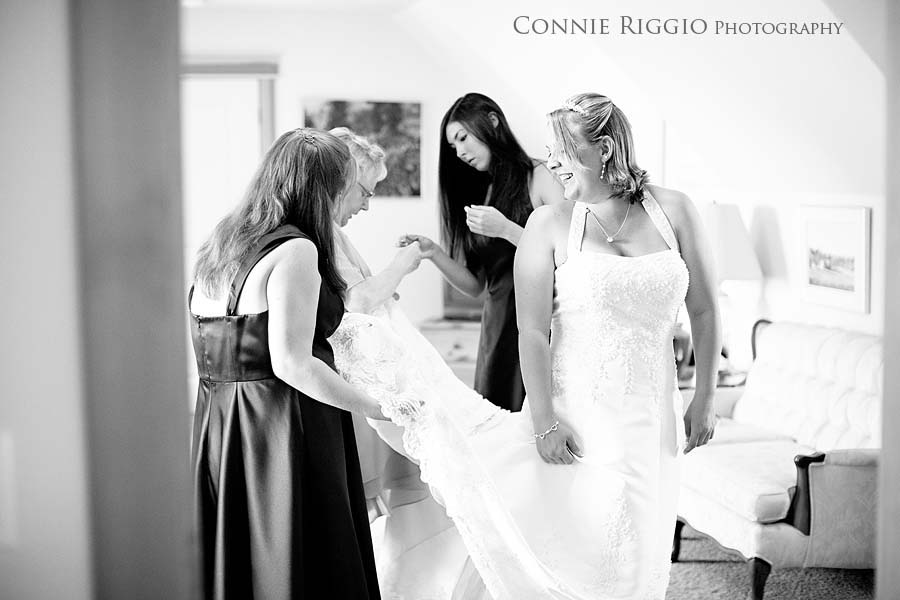 Anyone who knows Beth knows how contagious her happiness is.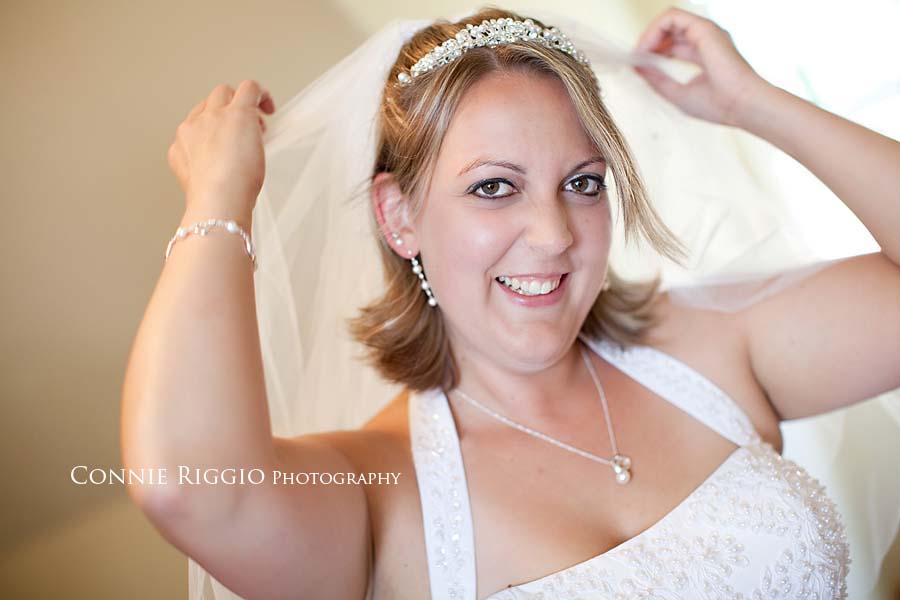 They also know how goofy she can be.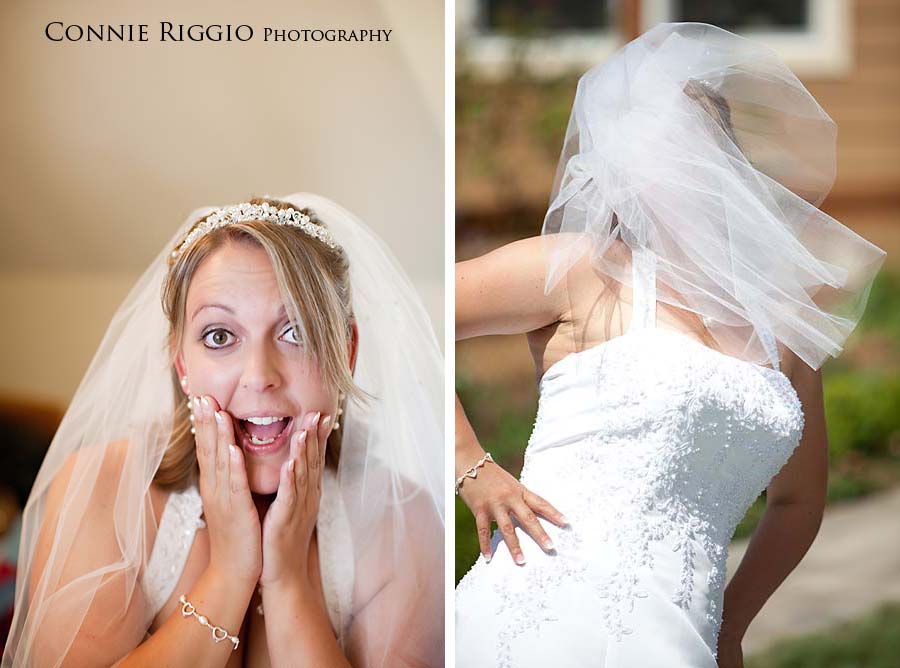 And how beautiful she is.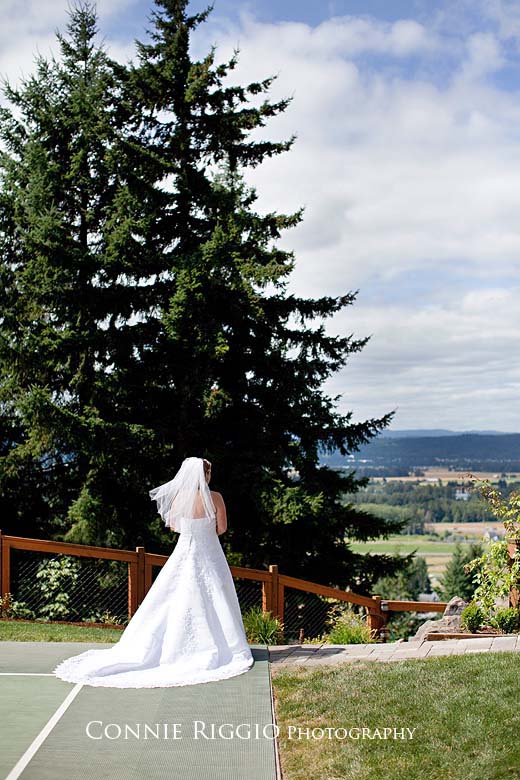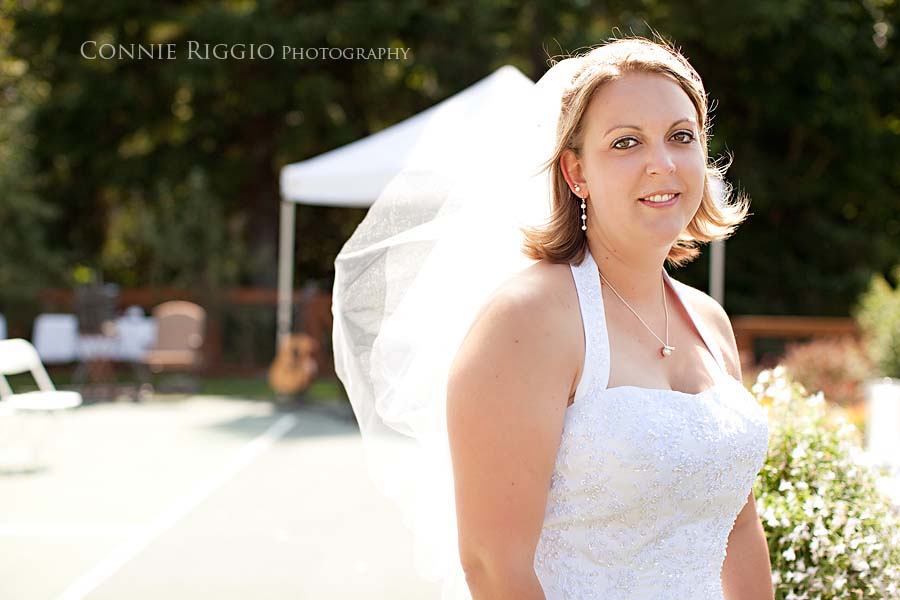 Carson was calm and collected.  He was ready for this day!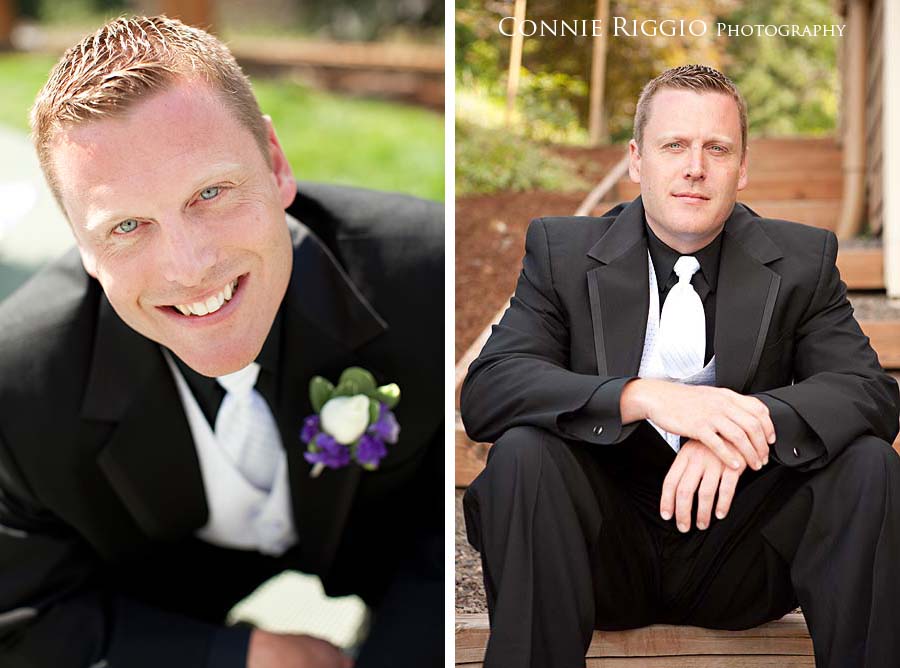 And together, they were magical.  It brought me to tears to watch such a precious moment.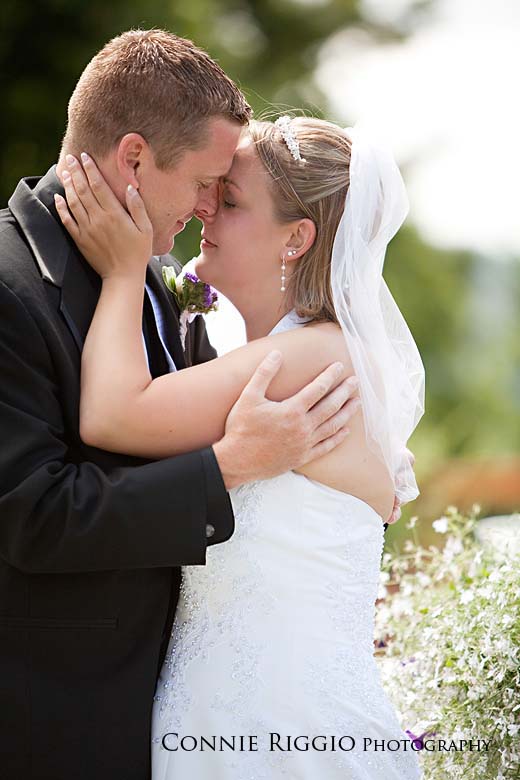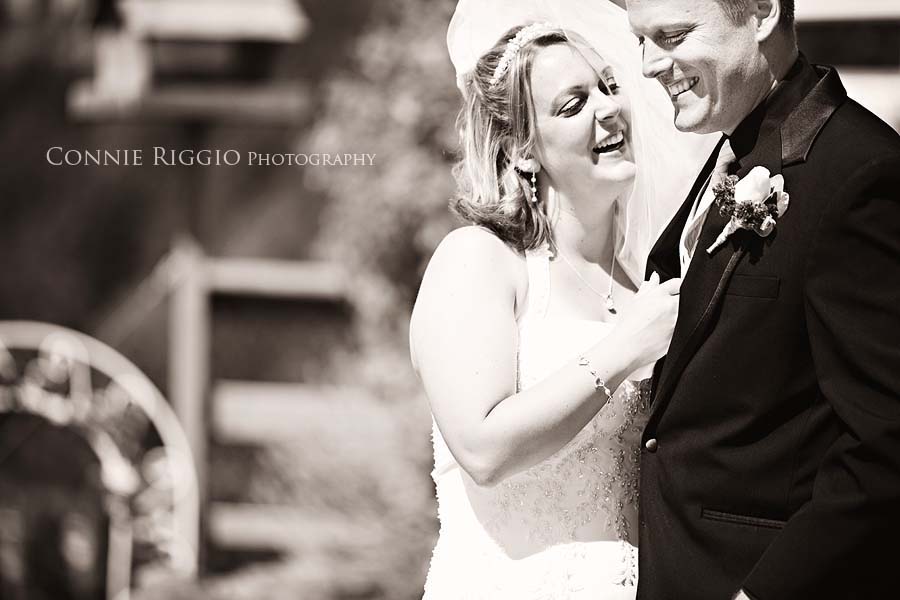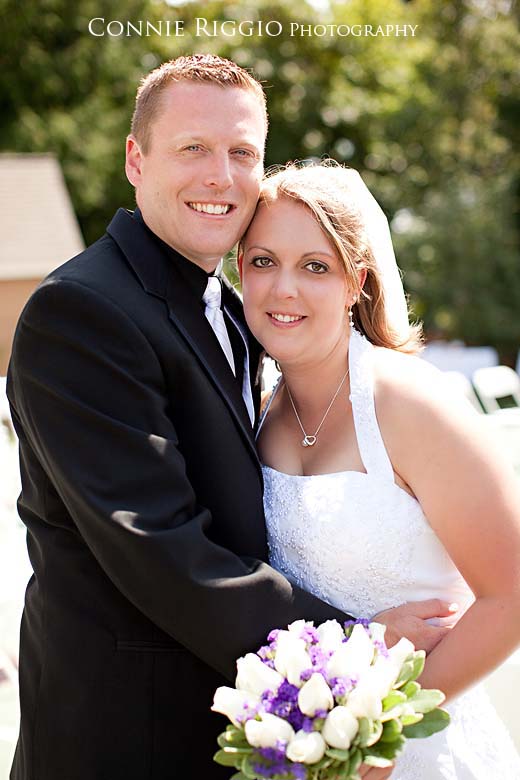 It was a windy day in Woodland, so we just embraced it and had some fun now and then with pictures.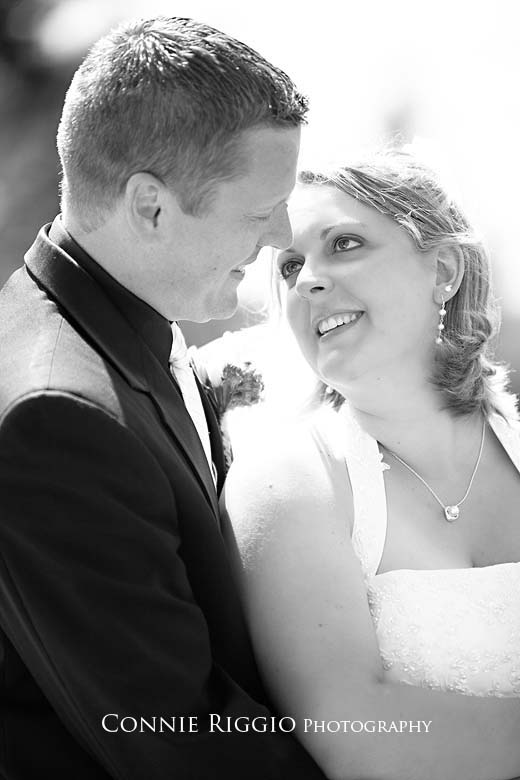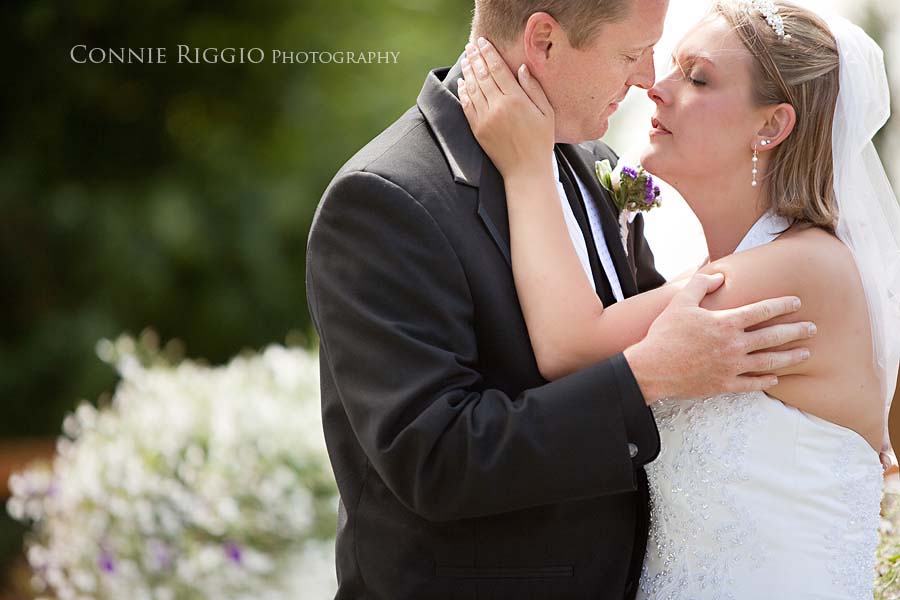 Pure joy

.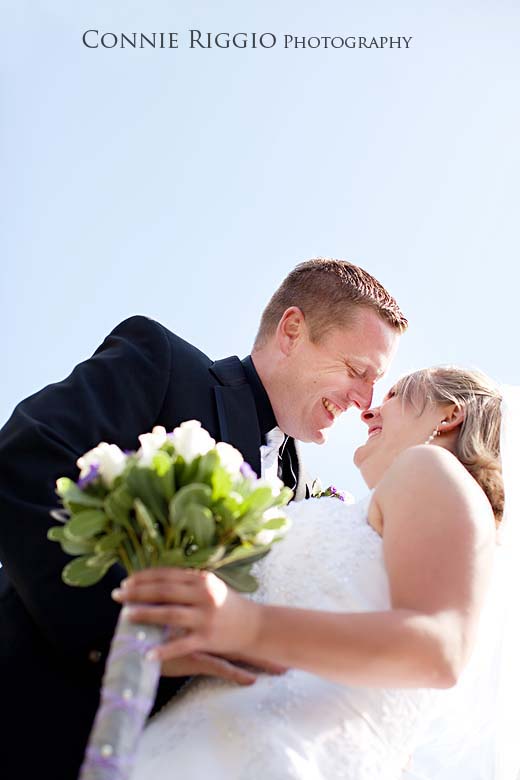 The garage doors became a back drop for many of the pictures.  There we found some much needed shade!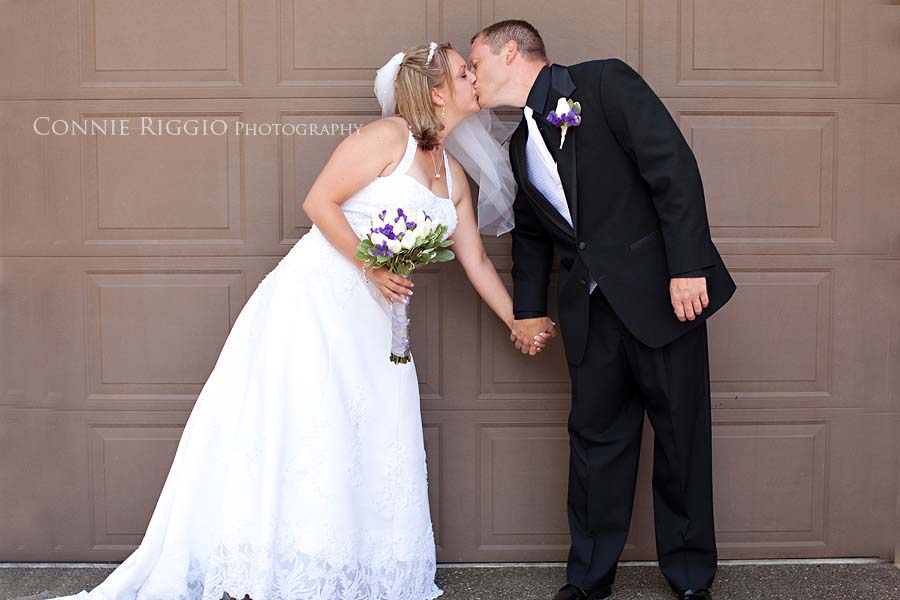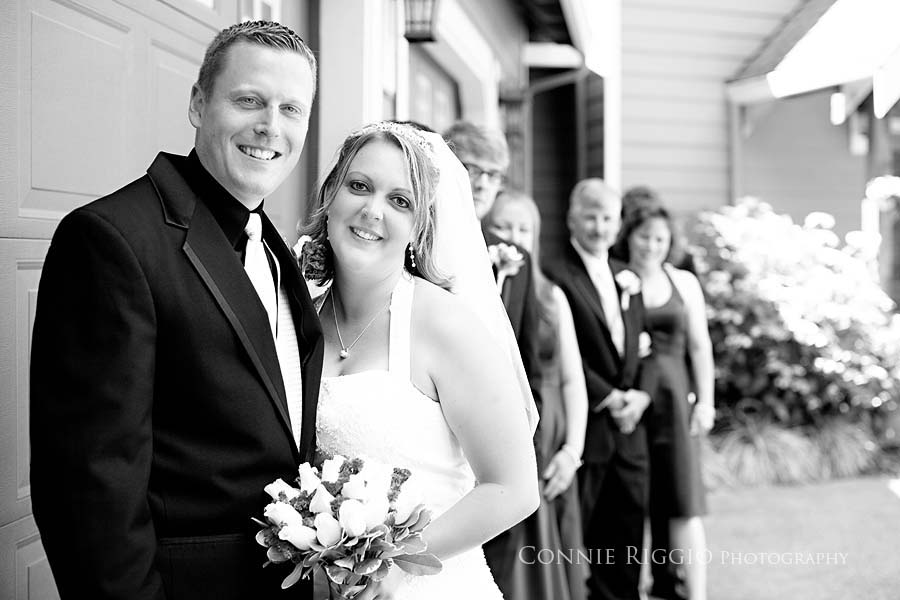 The wedding party.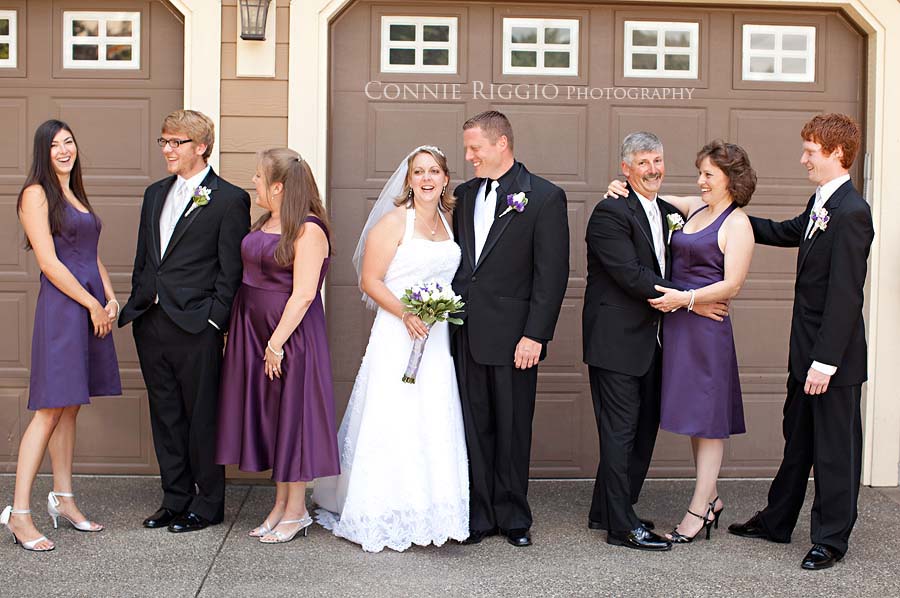 The "Carson and Beth are finally getting married" hooray!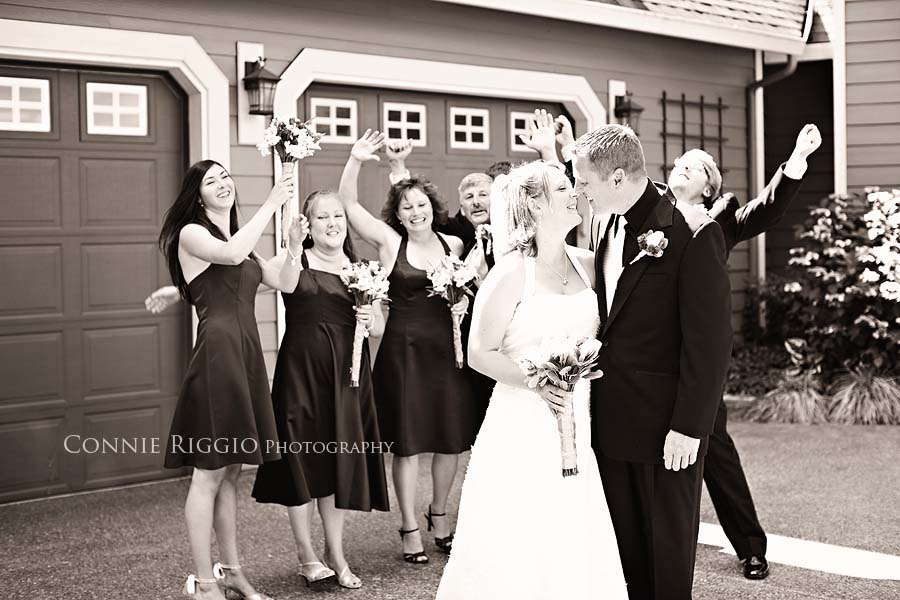 The girls.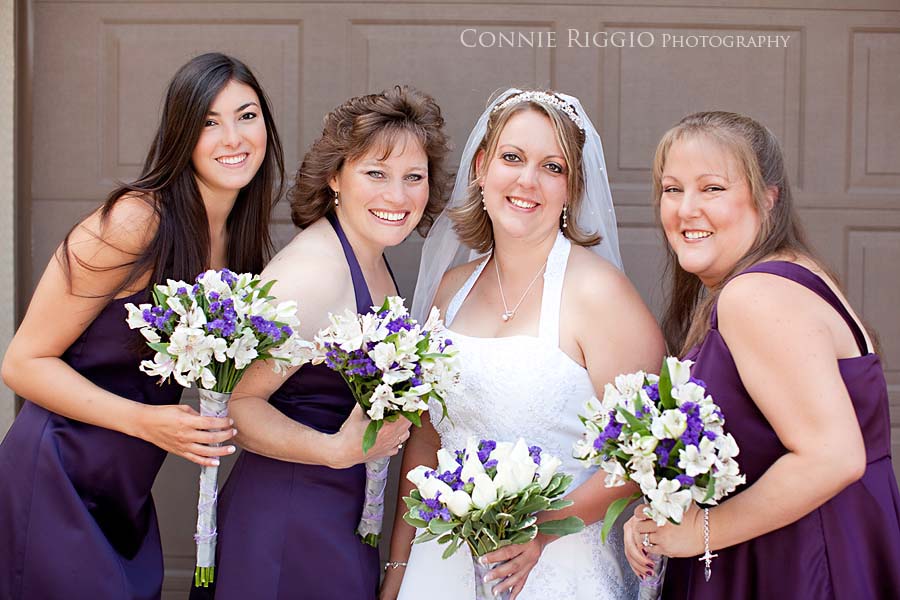 The guys.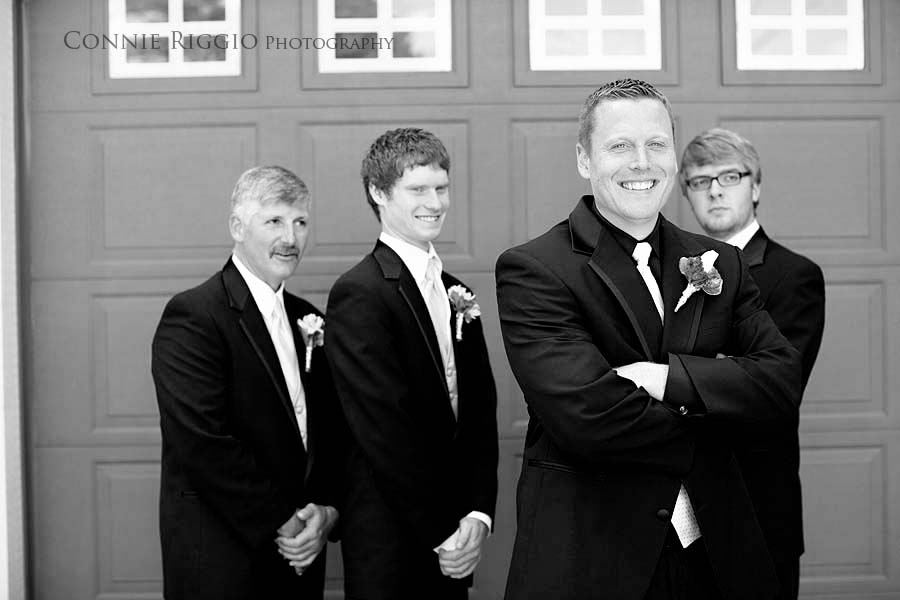 I don't usually post family pictures on the blog, but since this was a family only wedding I thought it made sense.  Carson's parents.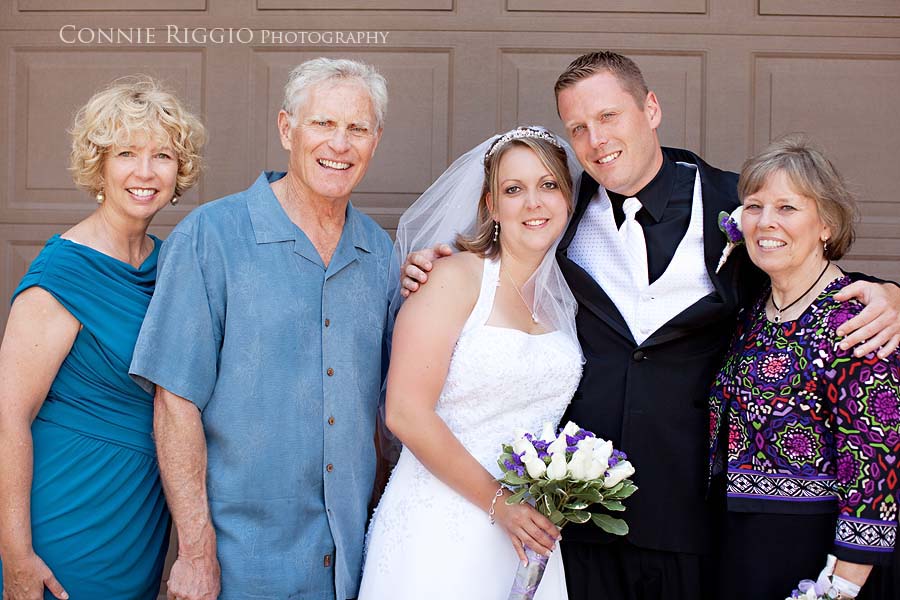 Beth's parents.  Yes, her dad is trying to kiss his soon to be son-in-law!  Carson was not going for it though!  I LOVE this picture!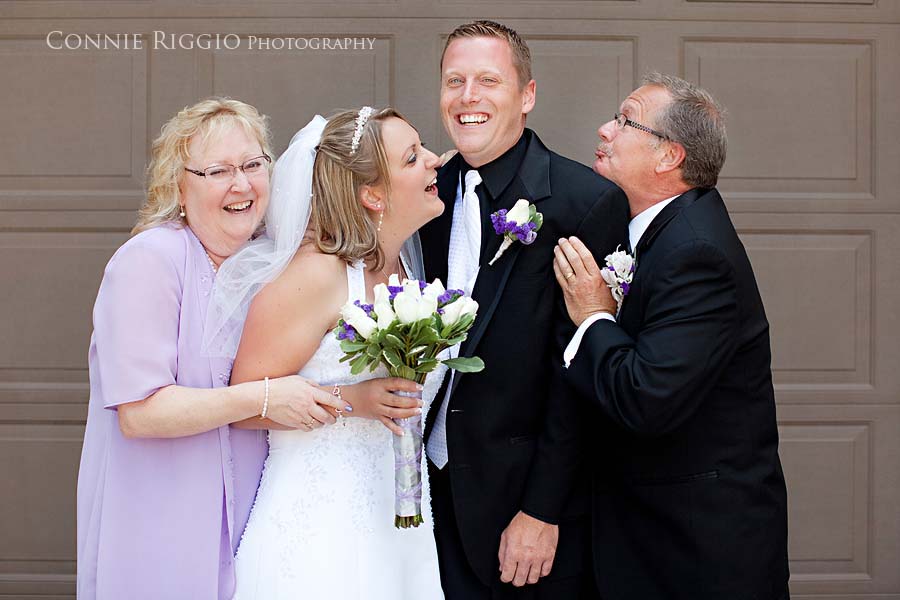 Beth's siblings.  Can you tell the crazy ones in the family?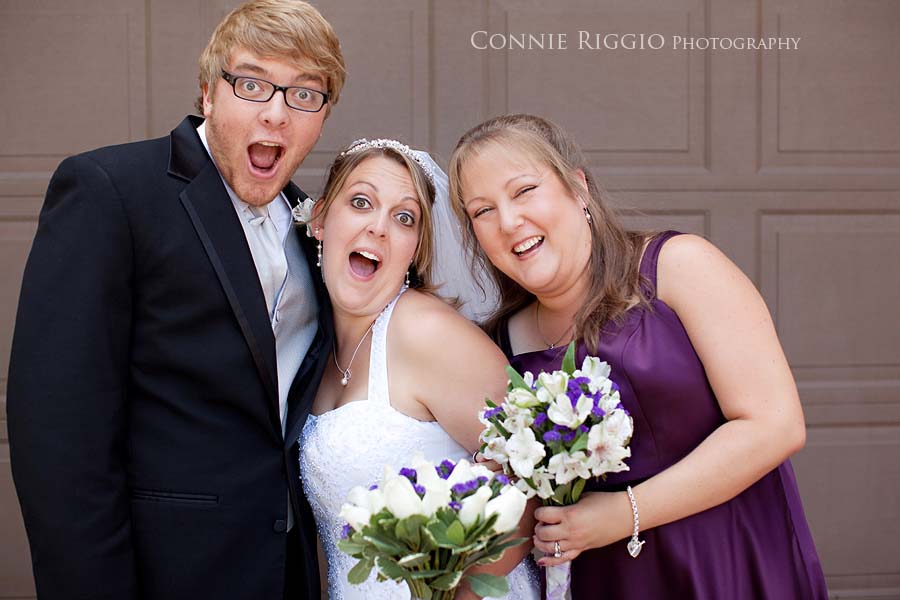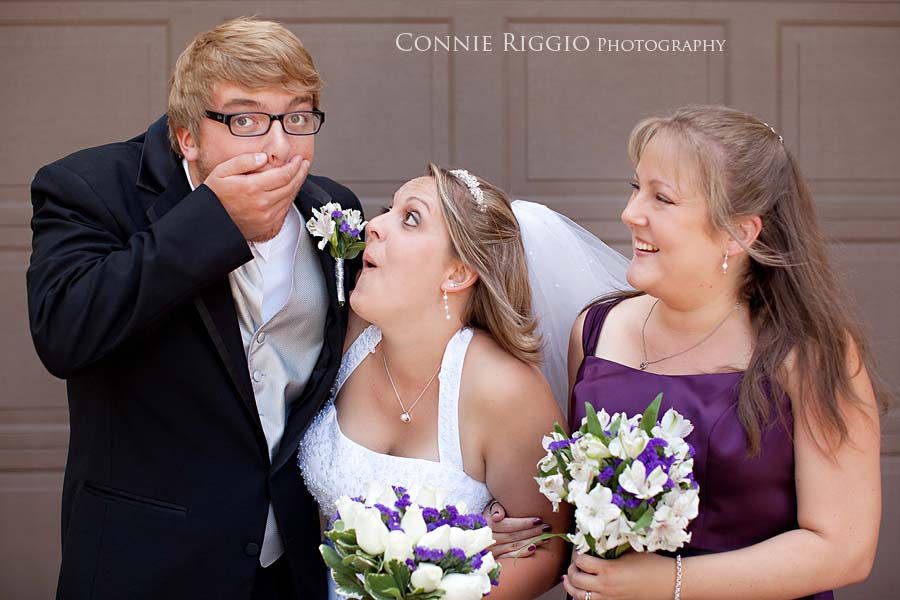 Beth with her mom and dad.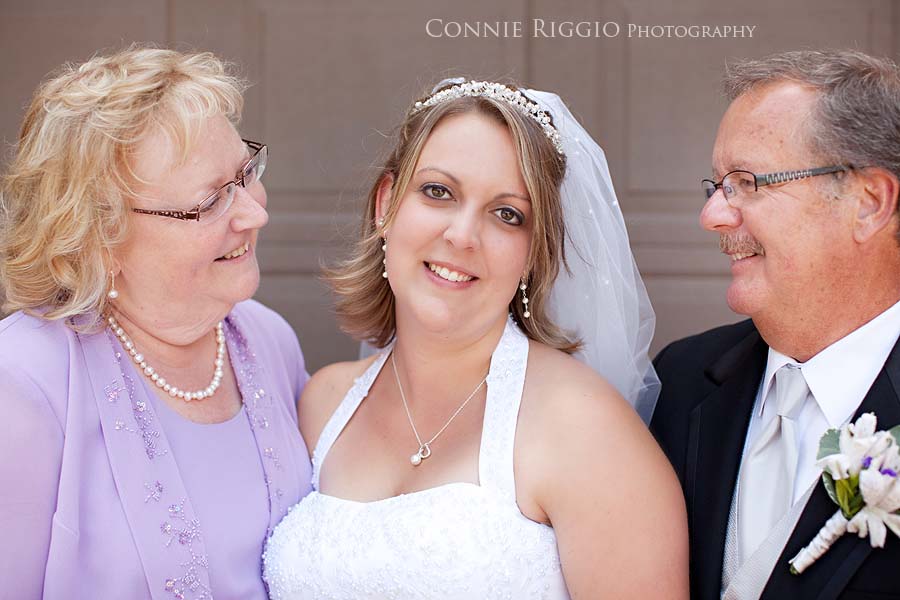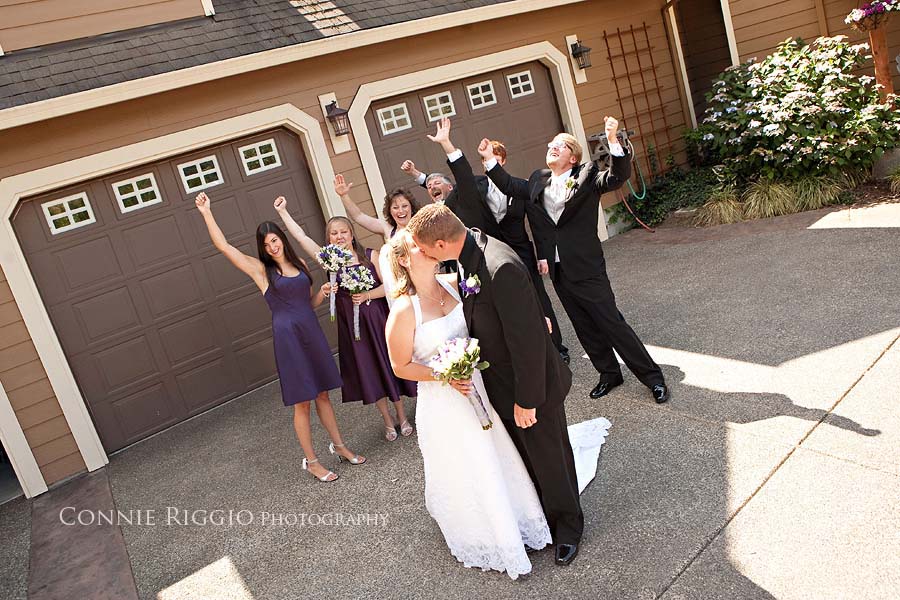 Sometimes brides find inspiration on my blog.  When Beth saw another wedding I posted she noticed the little country signs they used to guide people and thought it was a great idea, so she made a few for her wedding.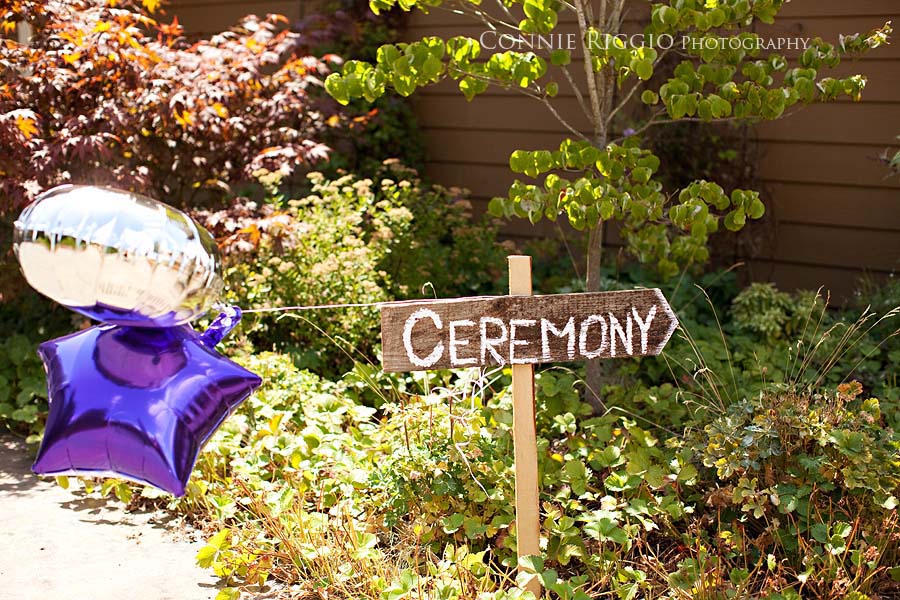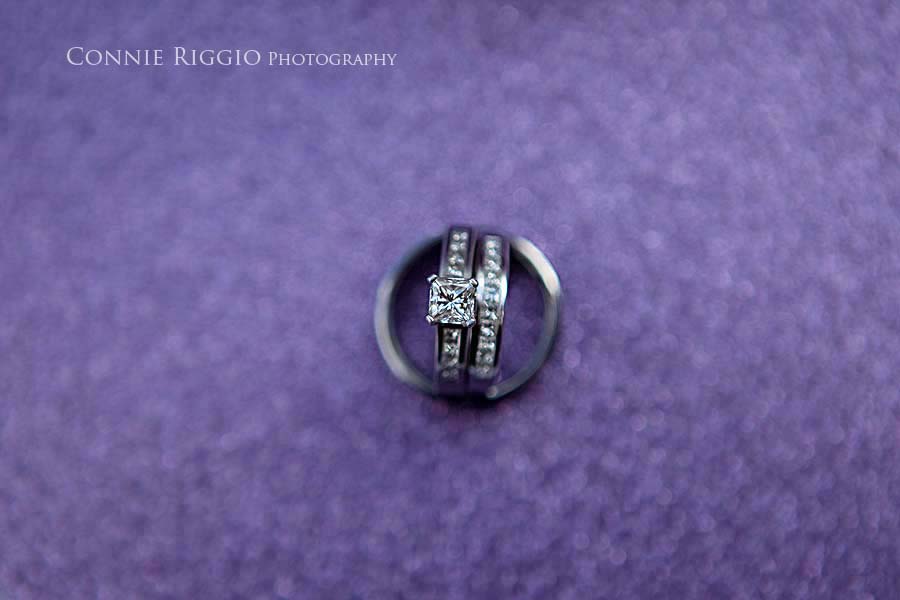 The hilltop Woodland location was picturesque with it's surrounding hills, Columbia river in the distance, the faint sound of a goat from a nearby home and the wind that kept the temperature for an outside wedding bearable.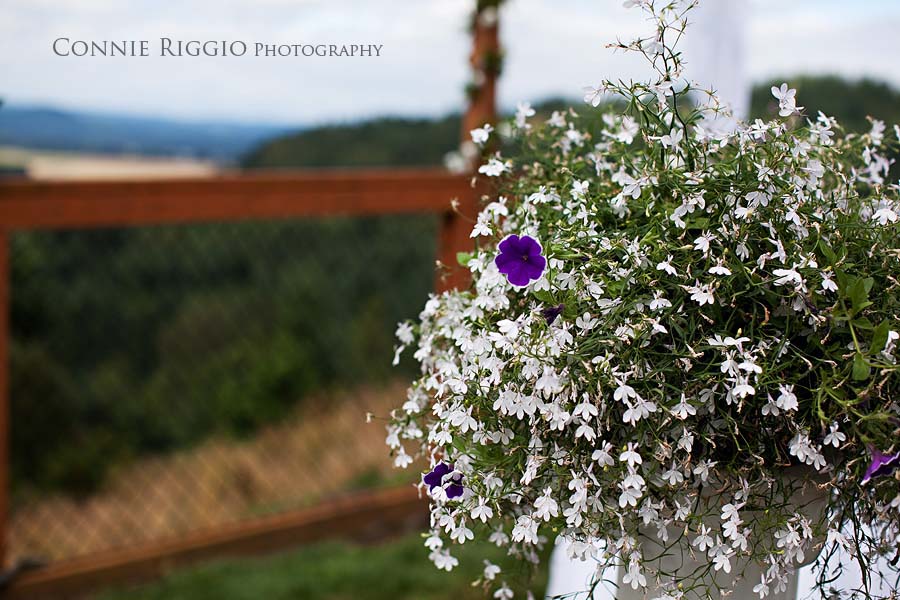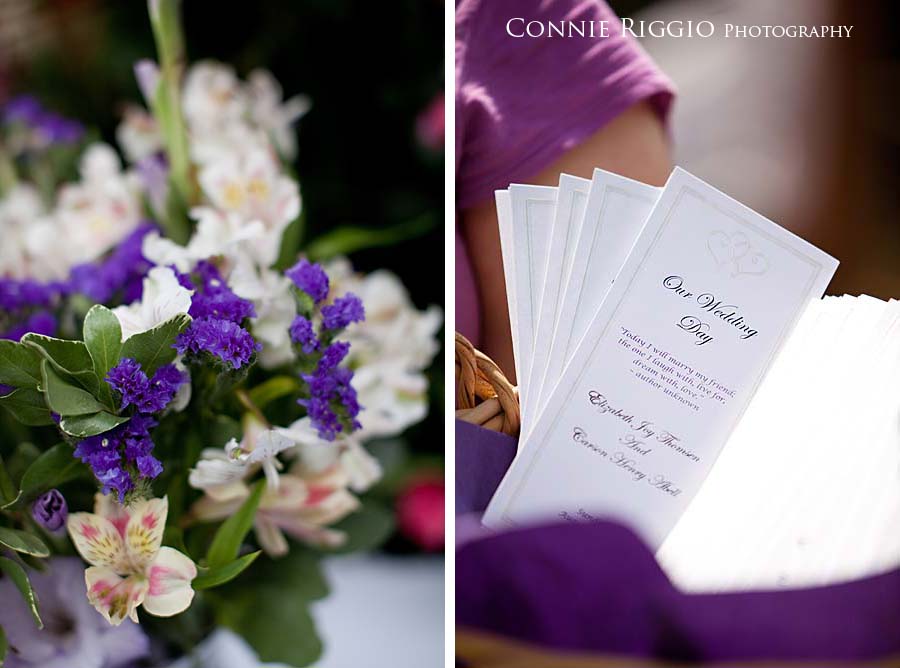 Tim, Beth's brother-in-law played a special song picked by her dad.
And they waited together, listening to the sweet words.

Emotions sometimes getting to them both.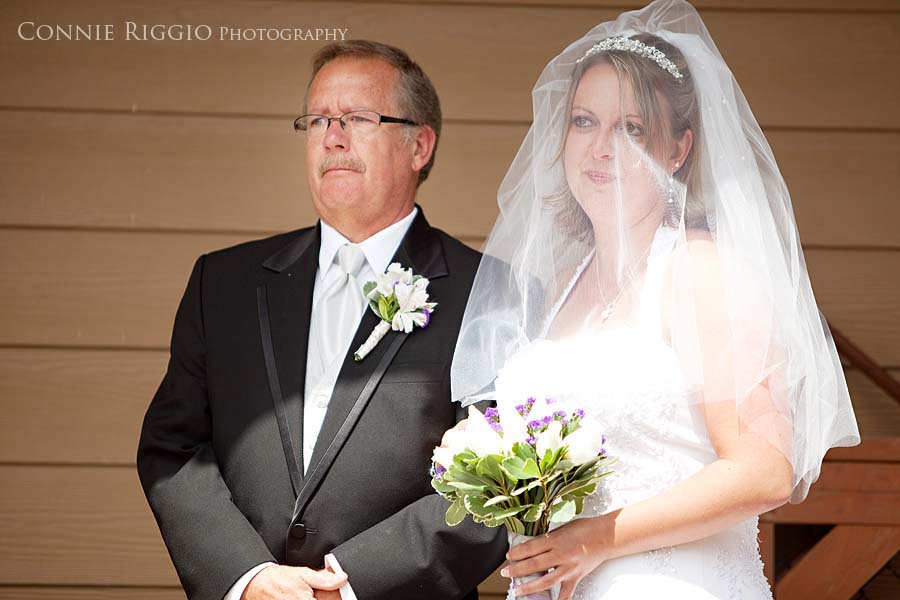 Carson waited for his bride patiently.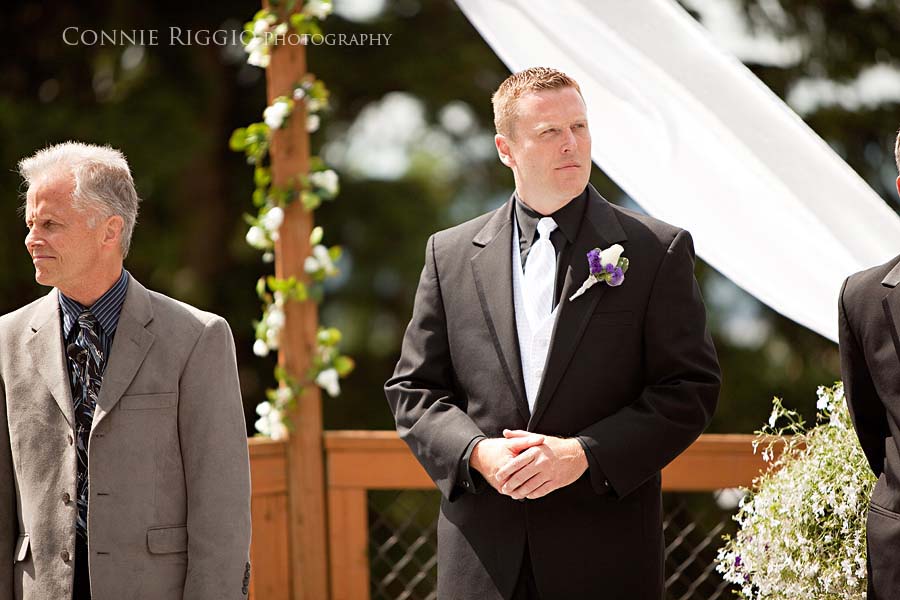 And finally, they made their way to him.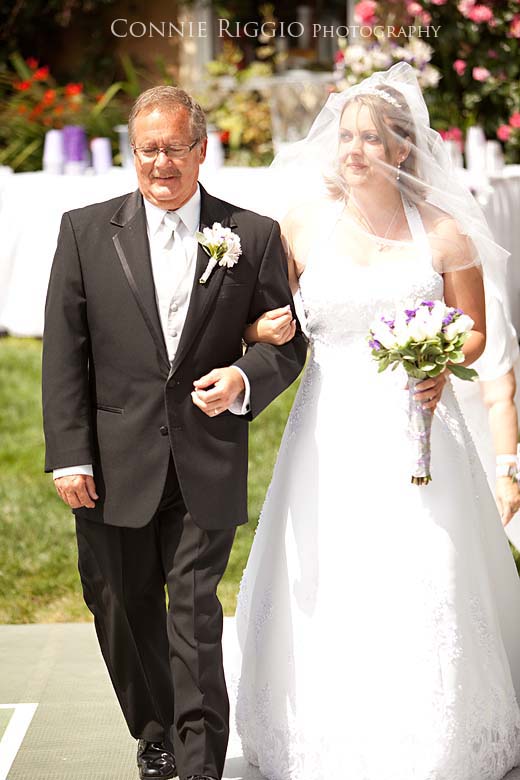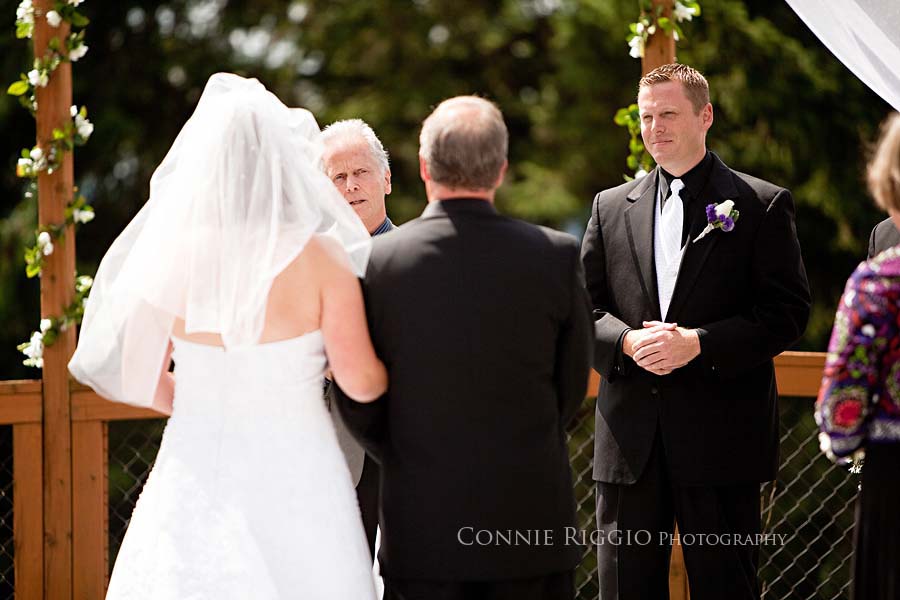 Dad wiped his tears (far left) while his little girl took her man's hands, ready to marry her best friend.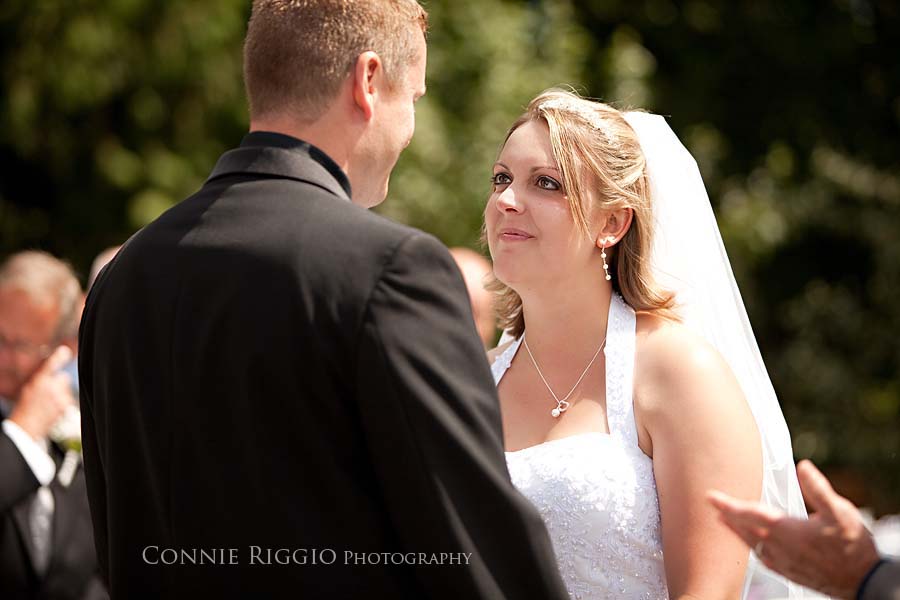 Her brother, Adam and her Uncle Joe (yep, my hubby) played "Here Comes the Sun."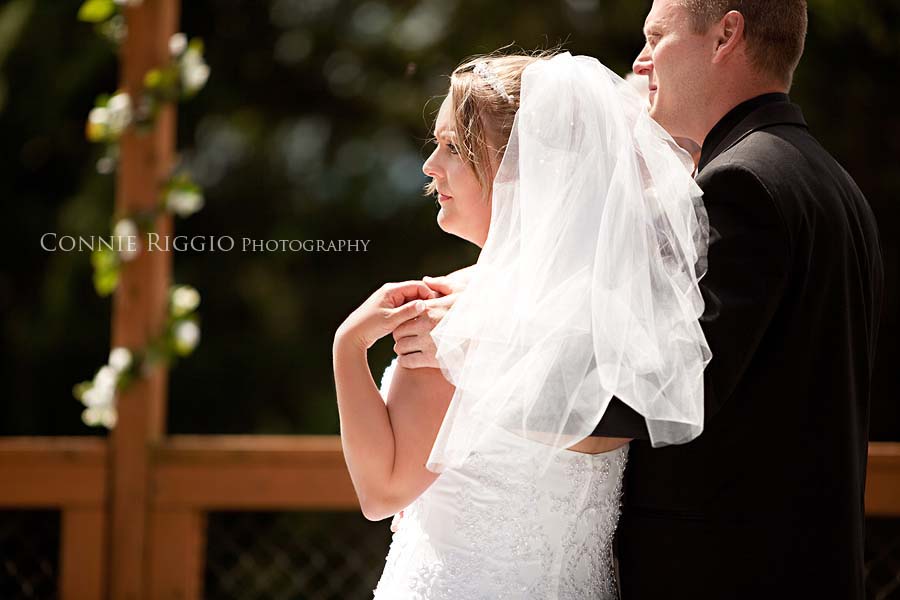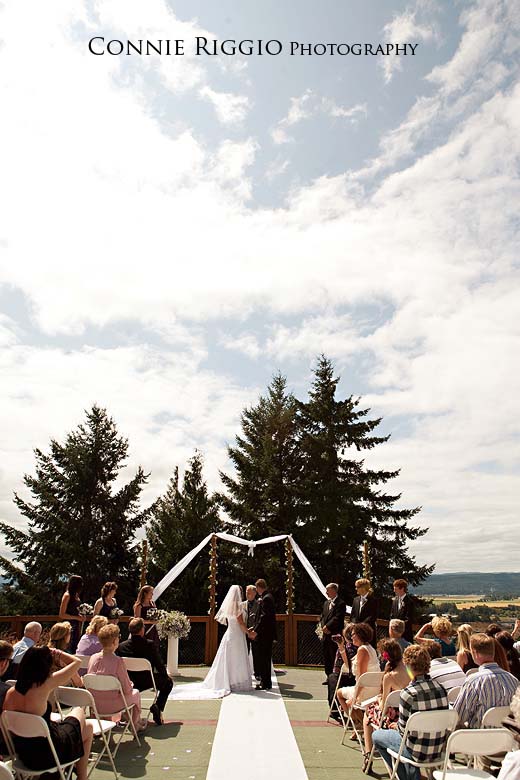 Time for vows and a family friend, Sherman, officiating.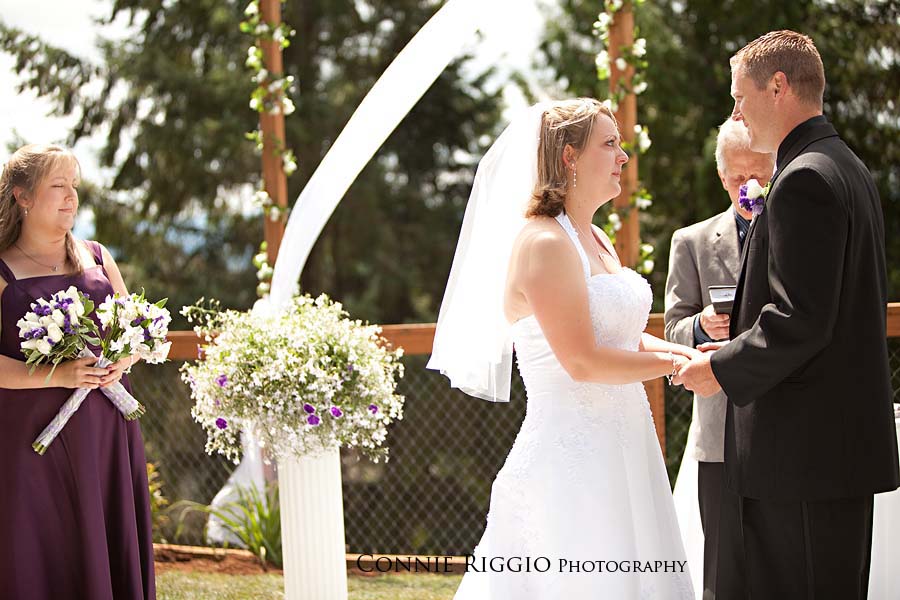 And a few tears from Beth's Nani (grandma).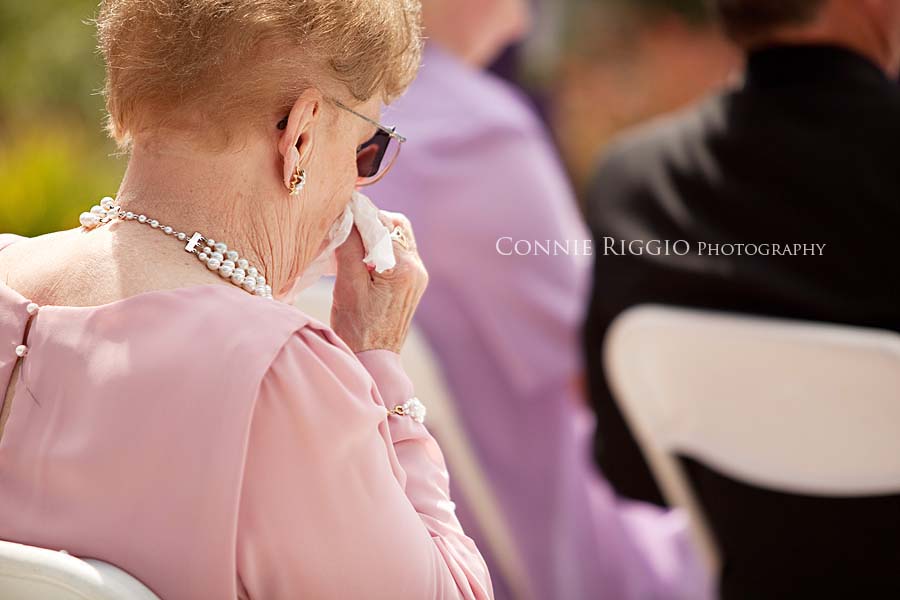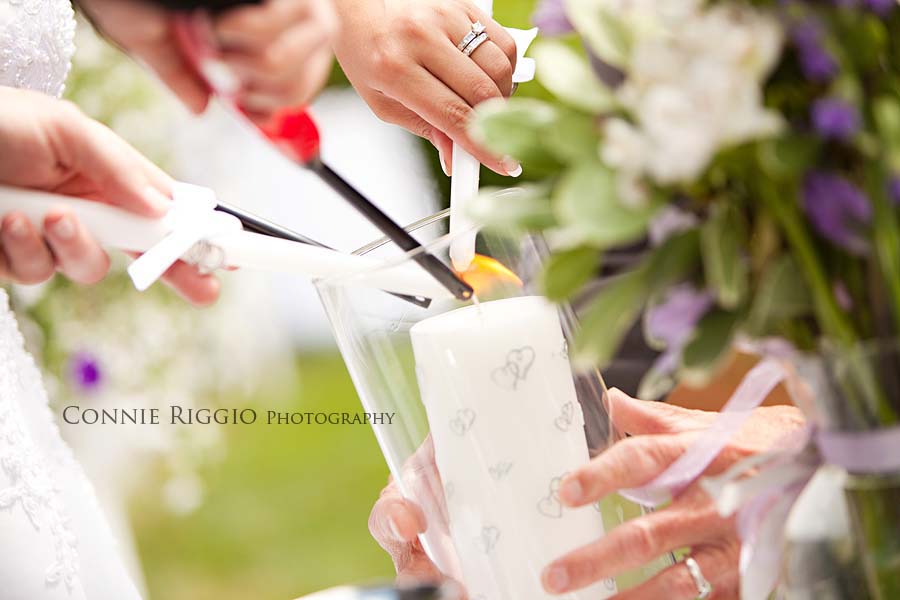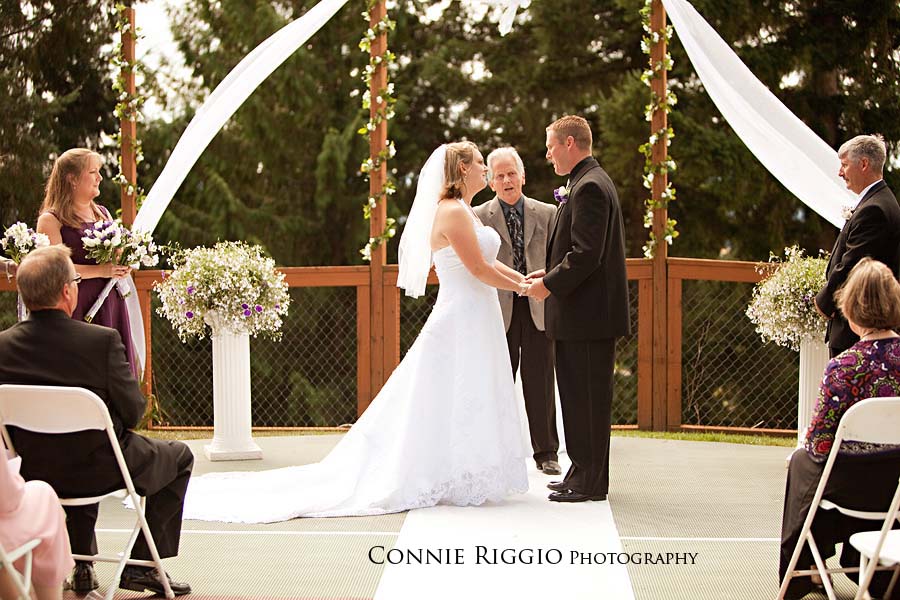 Finally, that moment… the kiss….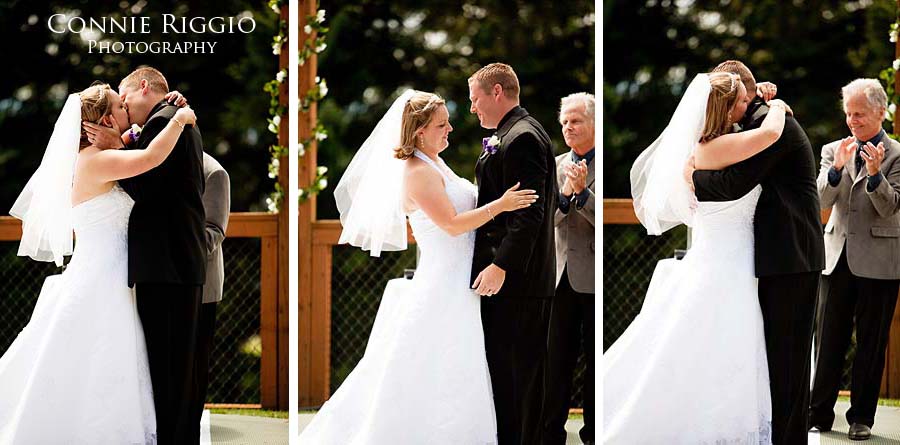 and the announcement of husband and wife.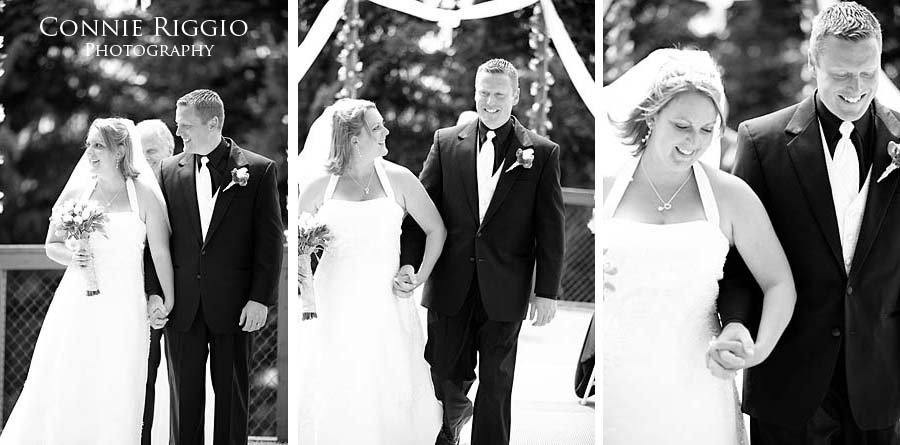 It's time to celebrate!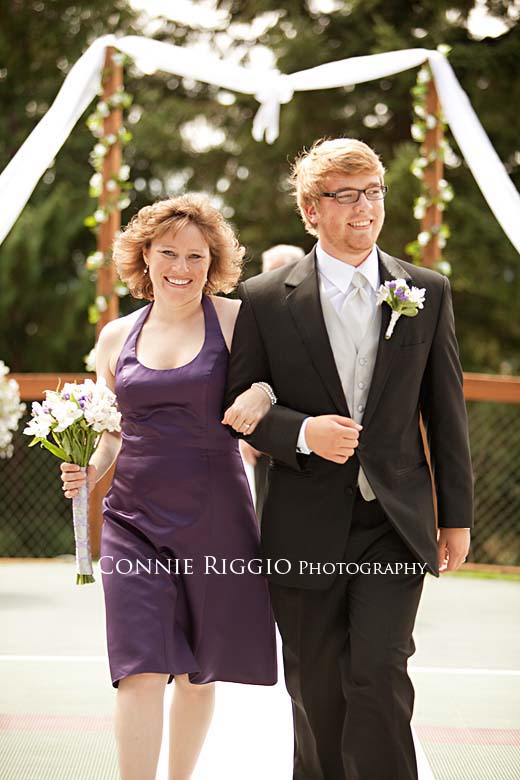 HUSBAND AND WIFE!!!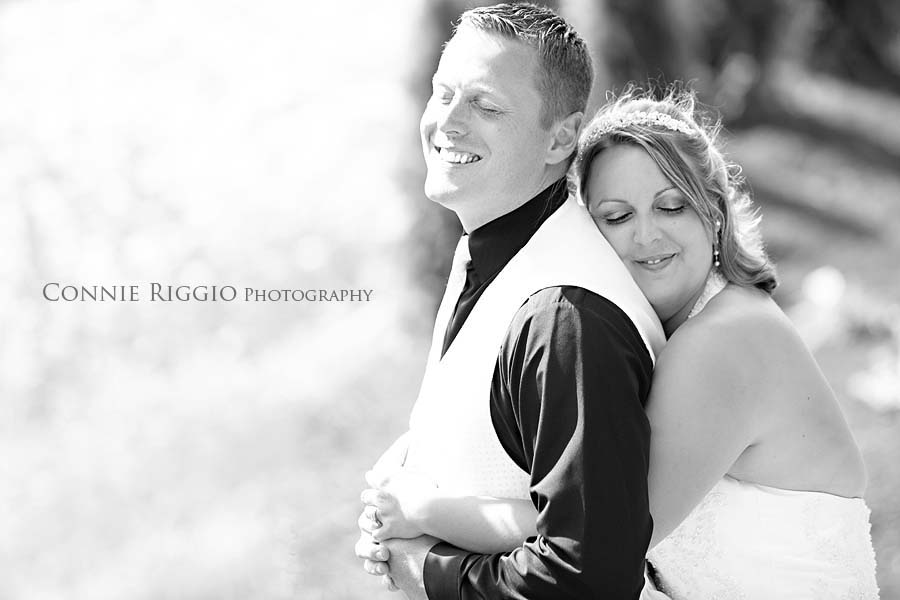 Introducing Mr. and Mrs. Carson Abell.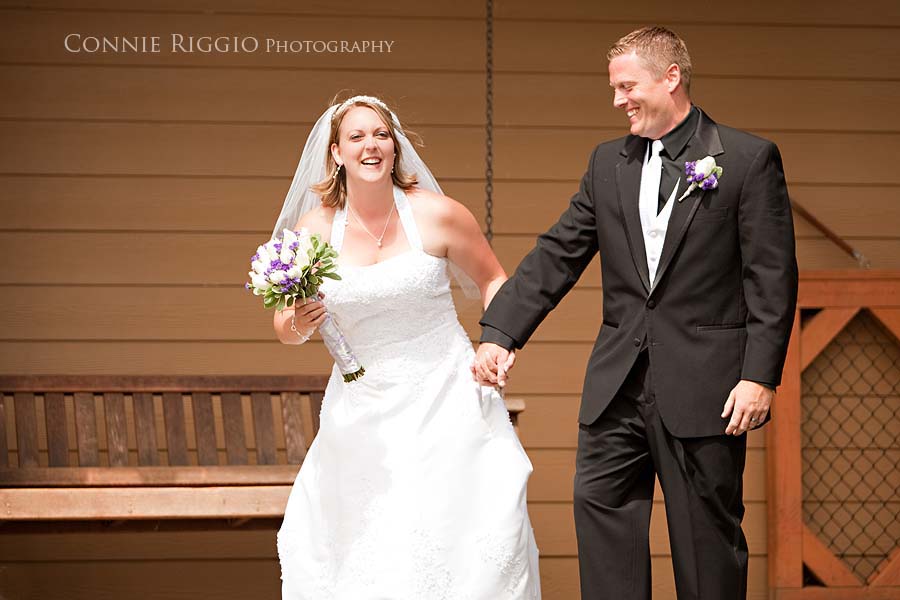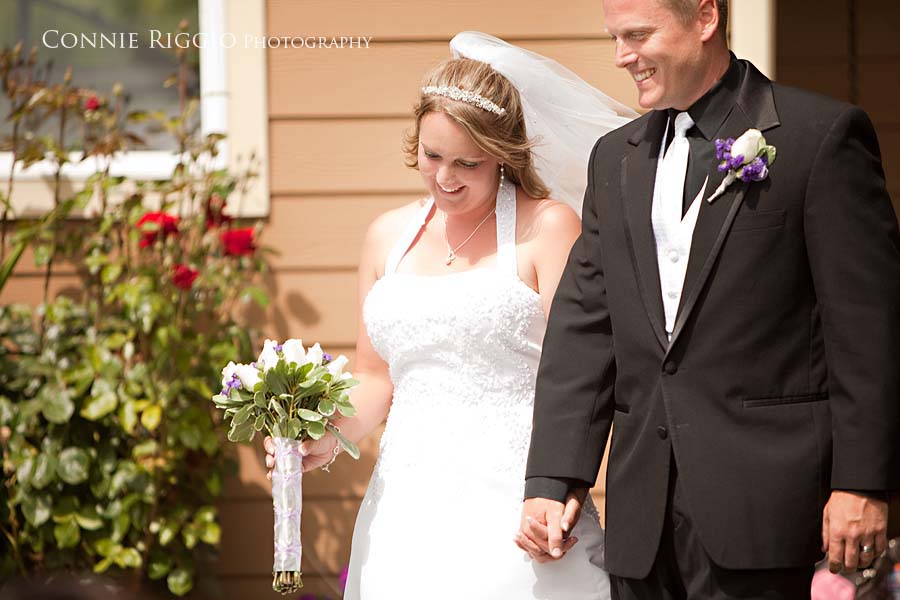 The tables were set with various pictures of their time together as boyfriend and girlfriend and the scent of lavender from the small sachet bags filled the air.


The first dance, heartfelt.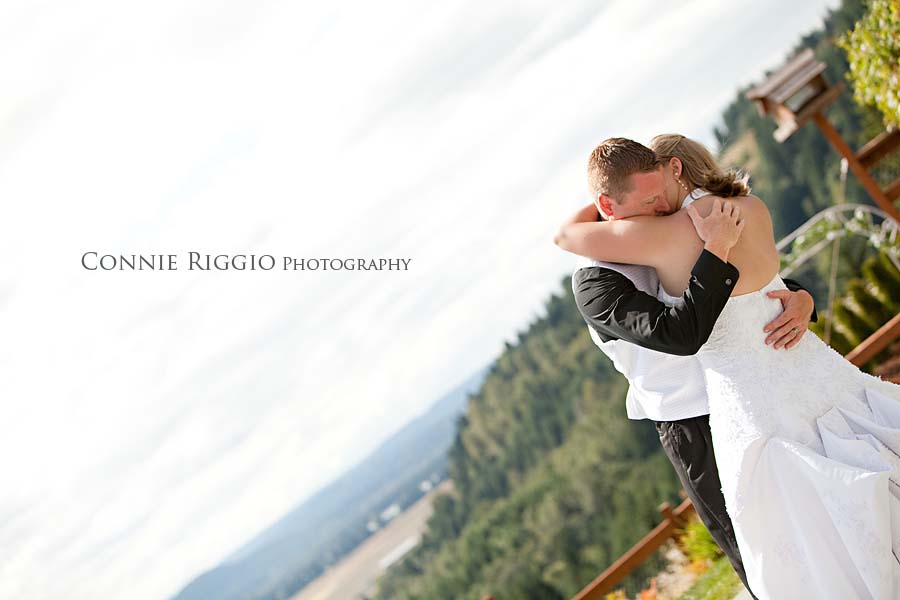 The father daughter dance, fun.  Remember that picture of Beth with her siblings making funny faces?  Where do you think they get it from?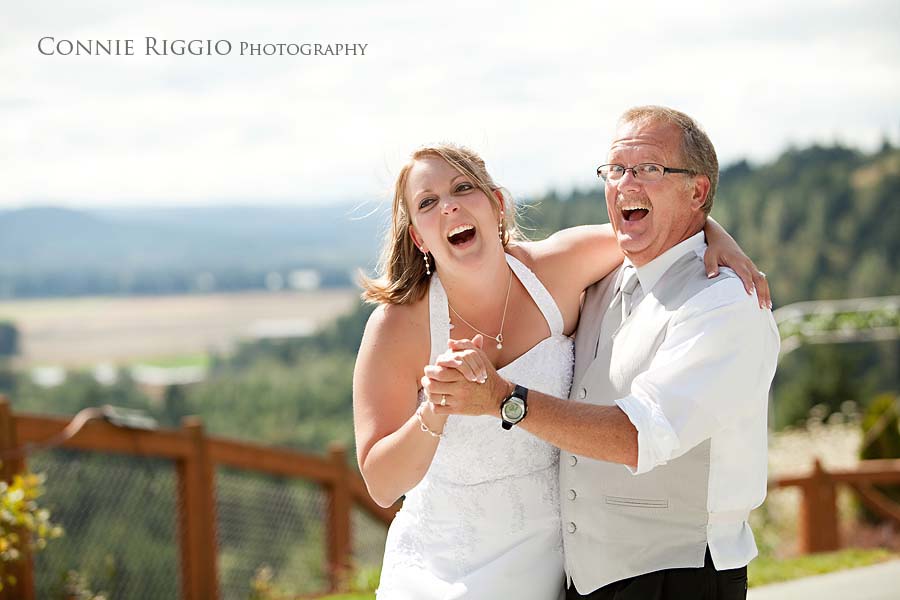 Time for cake.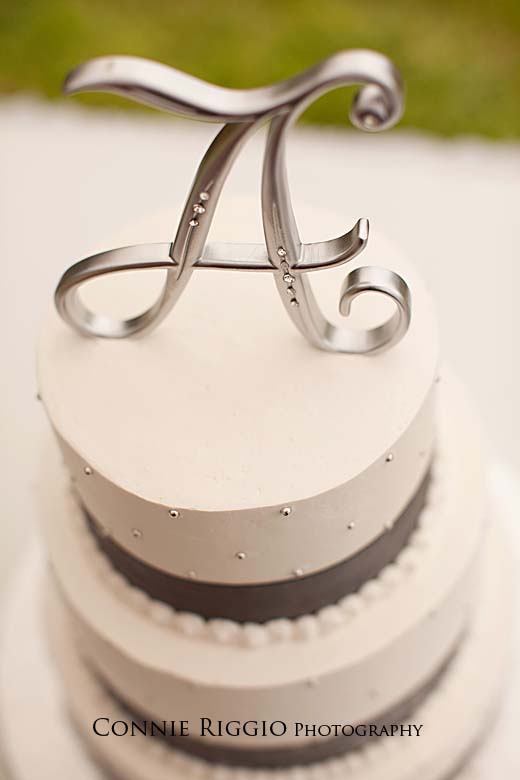 They were good to each other and didn't do the smashing of the cake on the face.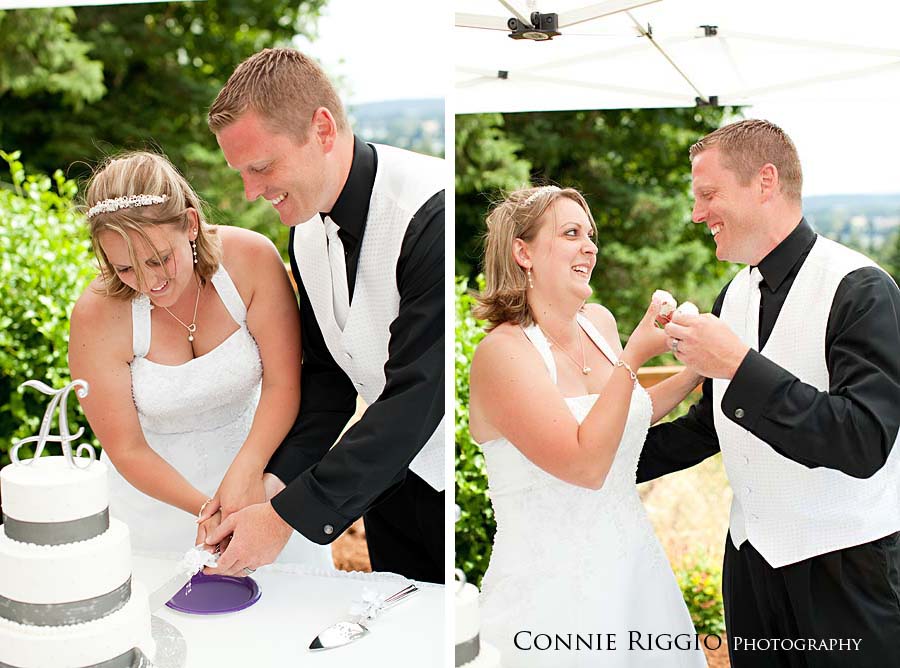 First a toast to the bride and groom.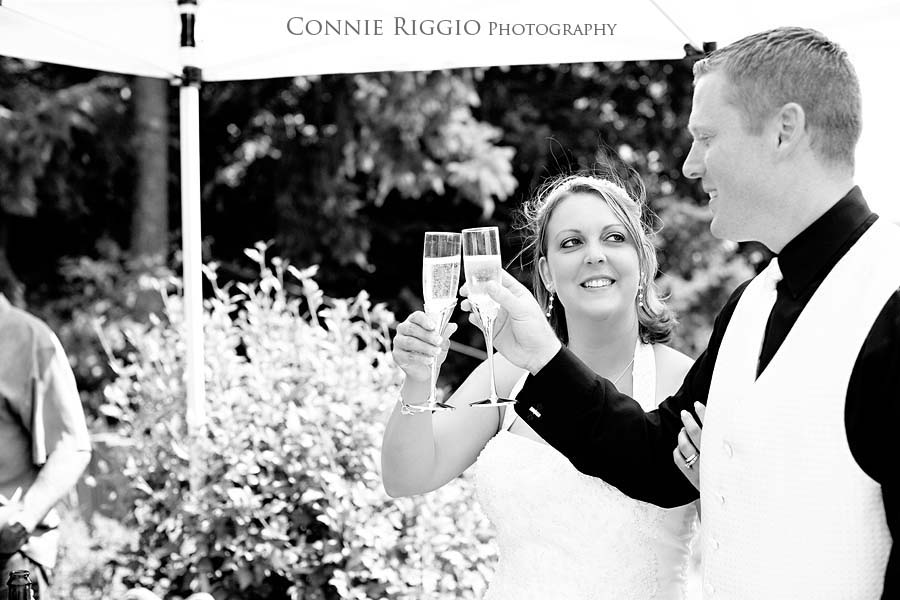 Then a toast to Kevin and Heidi for the use of their home.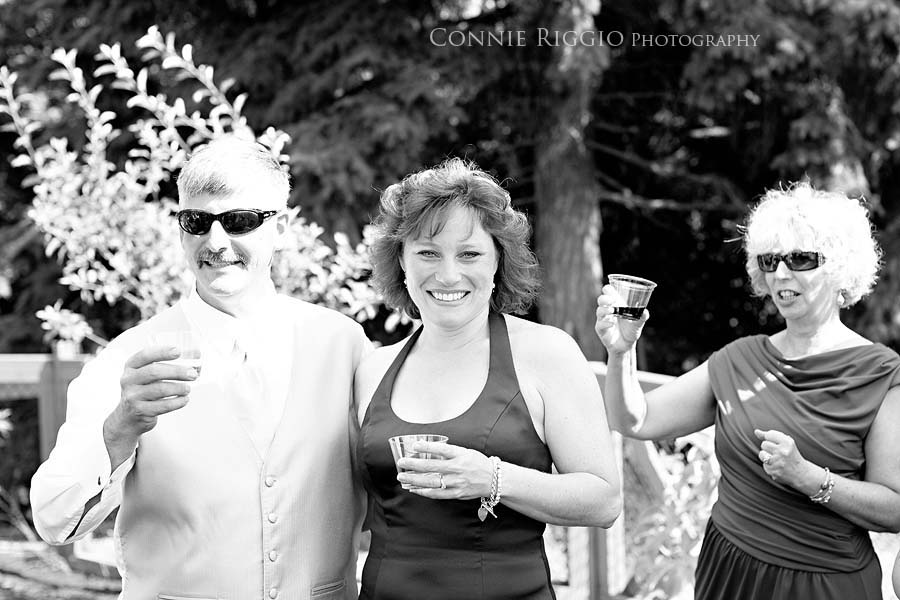 Some of Carson's family had already left and some could not make it, but I thought I would show Carson's side of the family…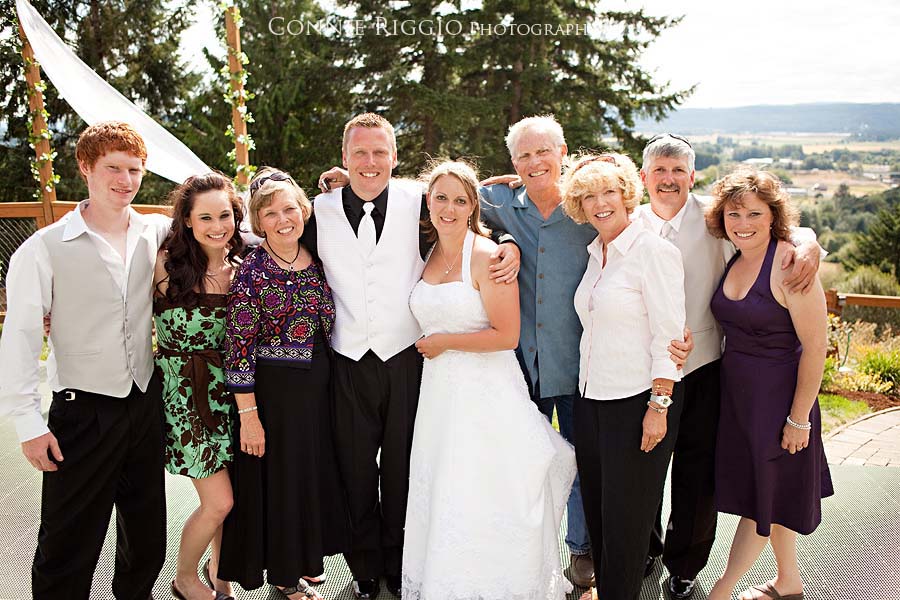 And then, Beth's side of the family, even though I do see an intruder in the very back (Kevin!!!)!  I have to apologize for using the wide angle on this shot, but there was no other way to get all these people.  The problem with a wide angle is that however is stuck on the ends, end up looking much larger then the ones in the middle.  Sorry Tim and Tawni!!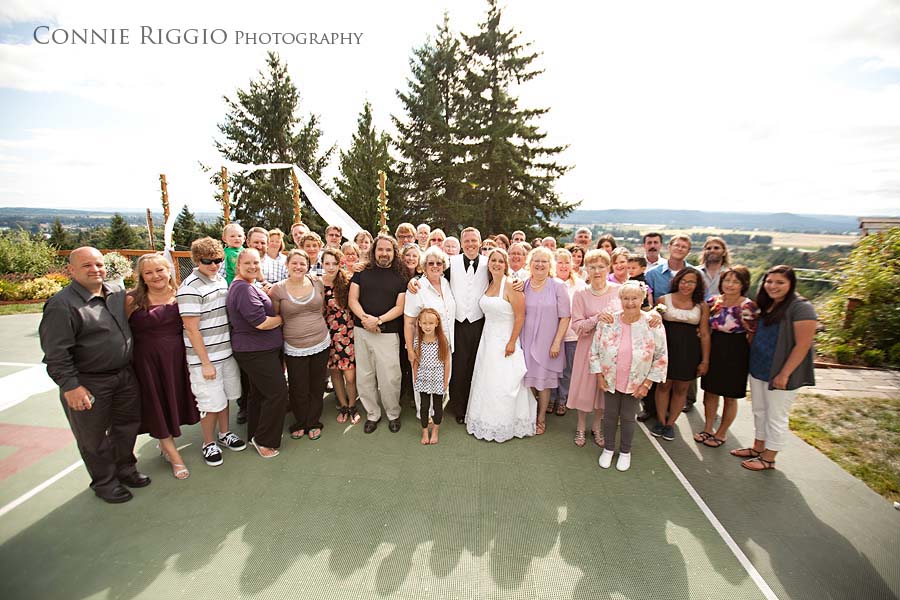 Whenever all of Nani's kids are together we get a picture.  From left to right, Auntie Carmela (from Pennsylvania, but soon to be moving to Chelan), Uncle Joe, Auntie Chris, Nani, Auntie Sharon (from Florida), Uncle Murray and Beth's mom, Pam.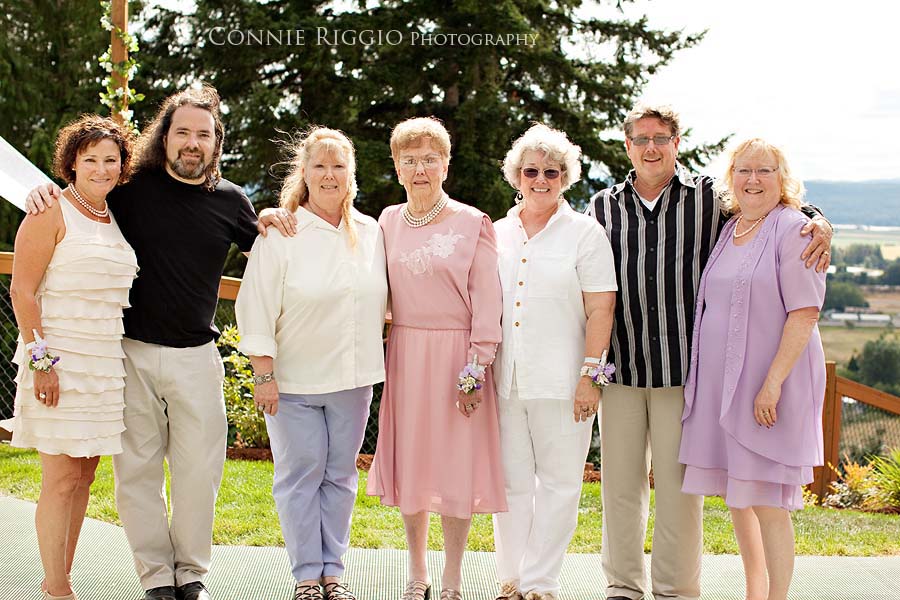 "All the single ladies…" I know you are singing that right now!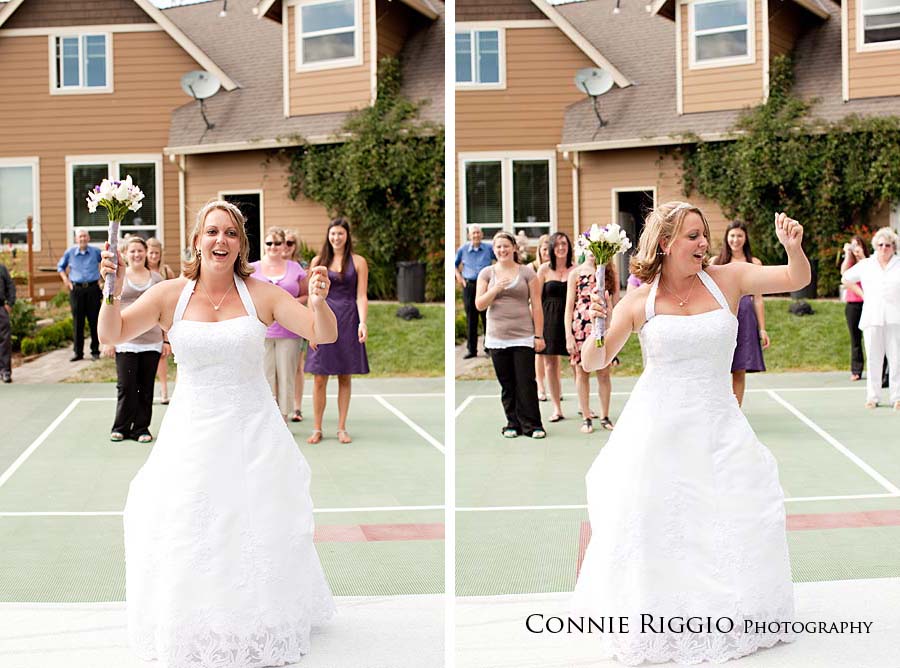 I instructed my daughter, Amanda, in the black and melon colored flowered dress, to NOT catch the bouquet!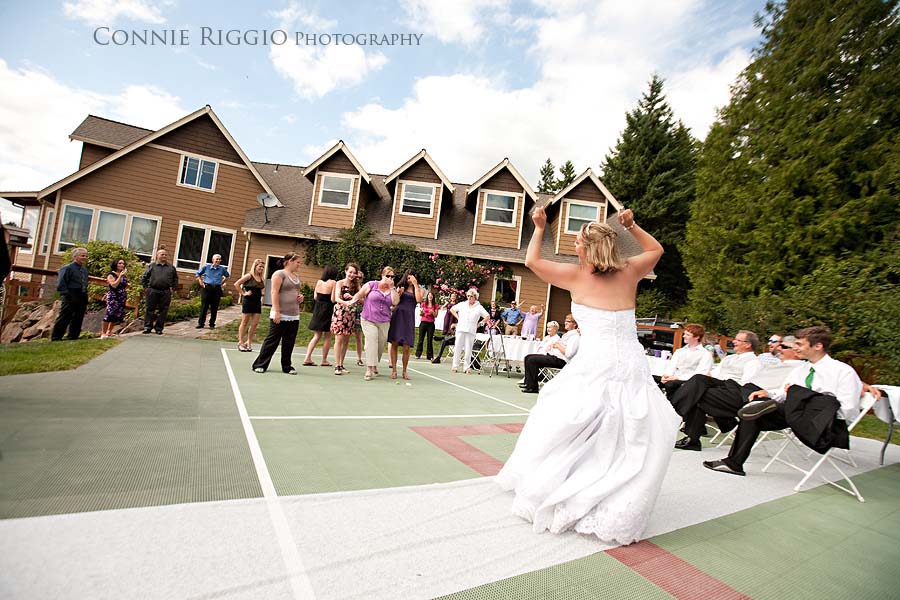 Yep, that's my Nick in the middle with both hands up.  There was no diving for him.  It was either going to land right where his hands were or he would let the others dive for it.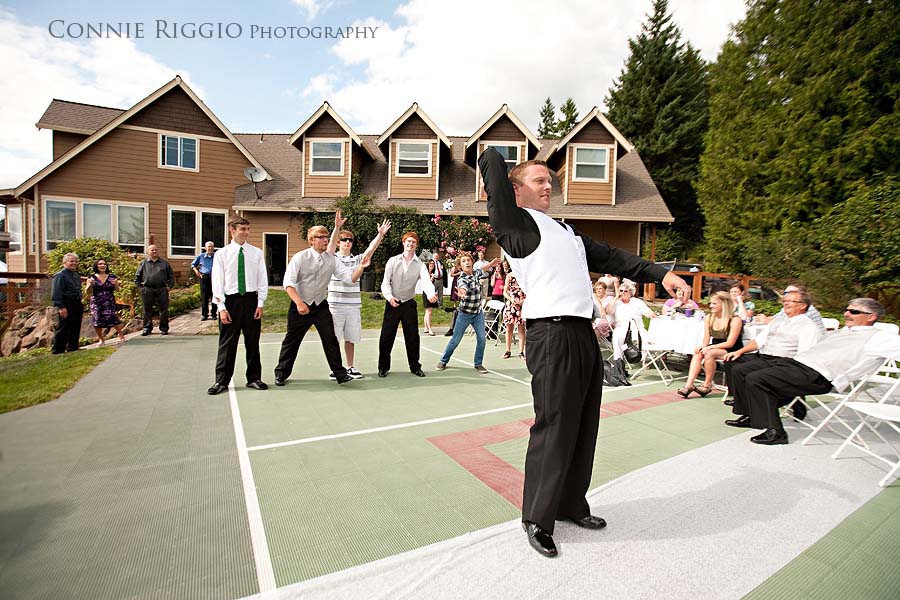 Departure and bubble time.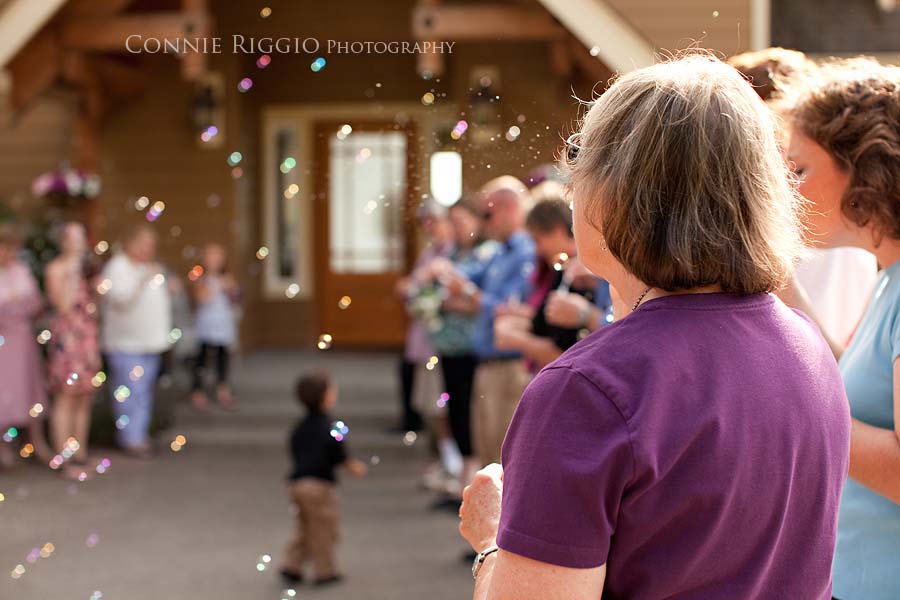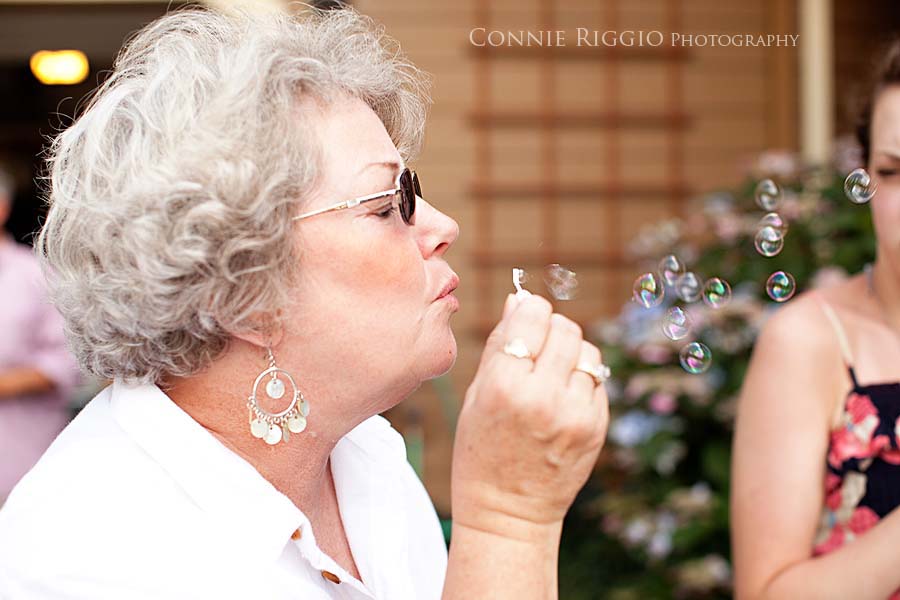 After a wonderful celebration, it was time for Beth and Carson to begin their married life together.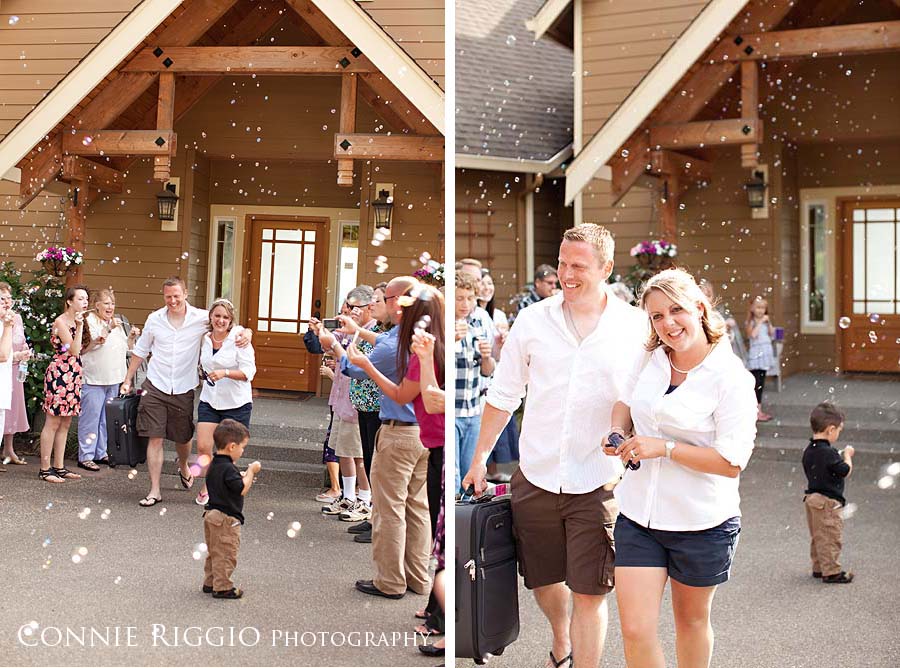 They were taking a few days off, then having another reception, but this time with all their friends, then off to a honeymoon in Vegas baby!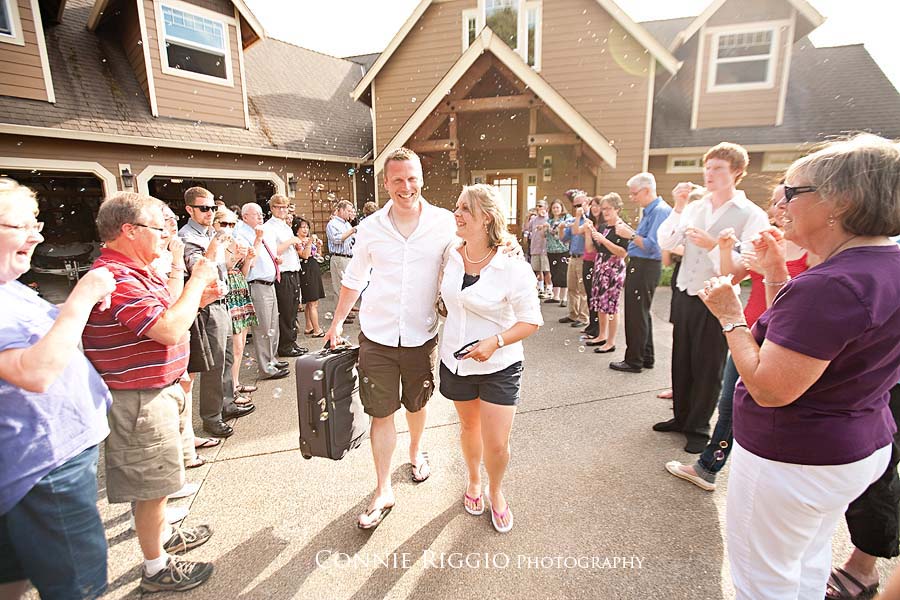 Beth told be that this day was what she had always imagined it would be.  A fairytale wedding. So many family members helped and made this day so very special for her and Carson.  We are blessed with a wonderful and supportive family.
I love you both very much and Joe and I were completely honored to document this day for you.  We can't wait to hear about Vegas!  xoxoxo