Shane is a 2012 Stadium High School senior and will be graduating in a few short weeks!  He had his first session in the fall to include some of those great fall colors and then wanted a second shoot in spring to capture his updated look, get his football friends involved, his jacket, girlfriend, car, and college sweatshirt.  All good memories of high school and the future ahead of him!
We started our shoot out at the Stadium High School.  Stadium is one of the only high schools where the seniors actually want their images taken at the school.  It's one of the top most beautiful high schools in the nation and has been the backdrop for several movies.  My son will be a senior at this school and my daughter will be a new freshman next year.
I had no idea that this sign sat on the hill of Stadium Bowl.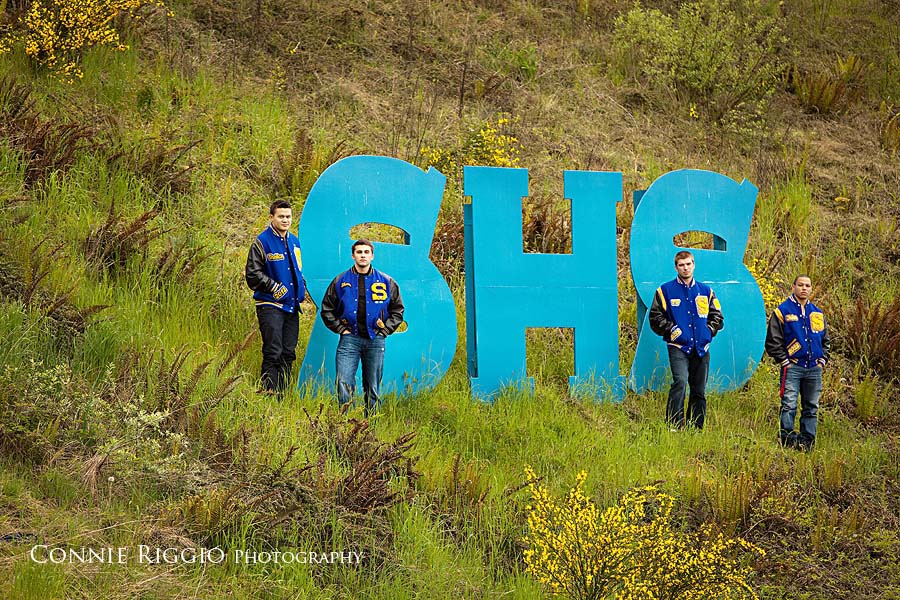 Shane has been playing football with these guys since he was 11 years old.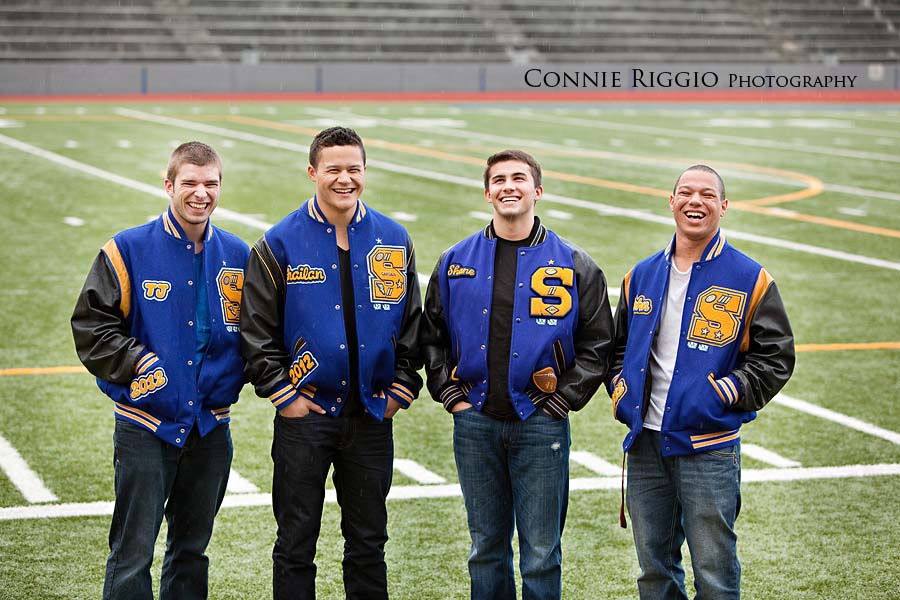 They didn't mind standing in the rain for a few shots.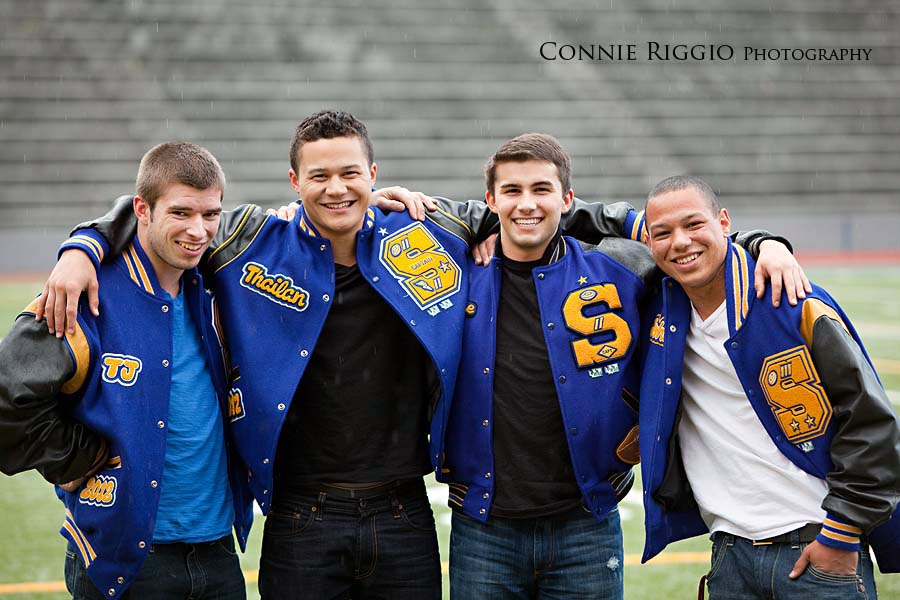 Love this image!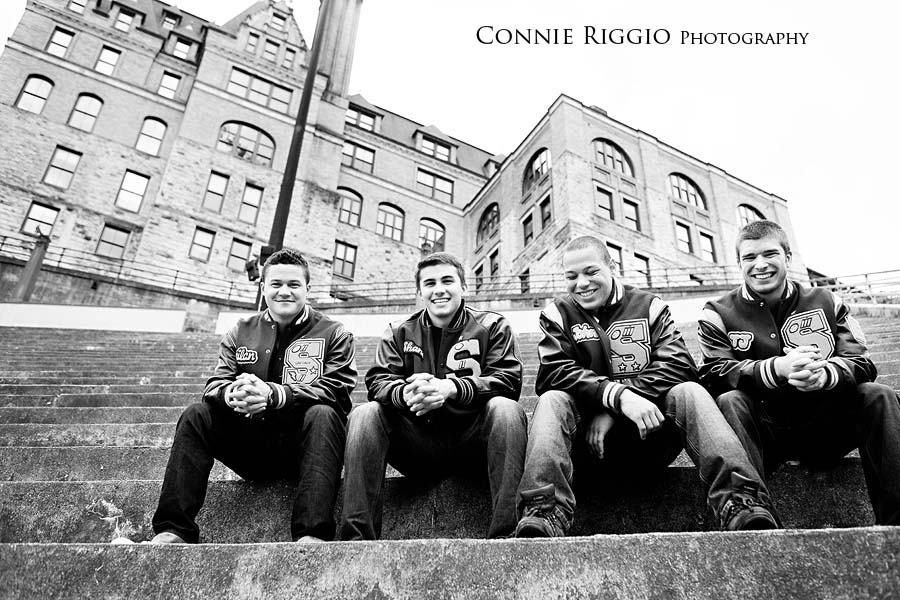 They each designed the back of their own jackets.  Pretty cool, huh?!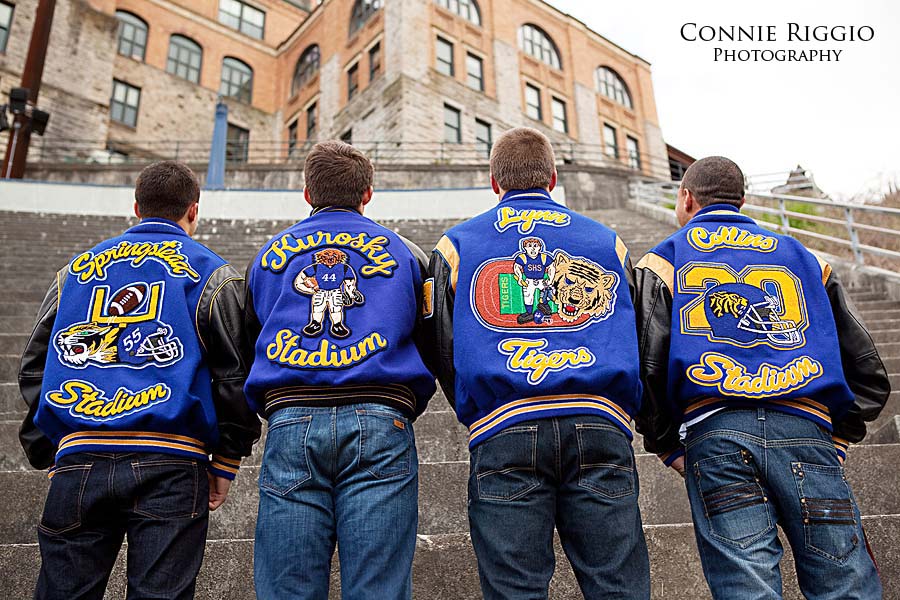 Shane had some football portraits already taken through the school, but wanted a few more with the castle in them and with a different perspective.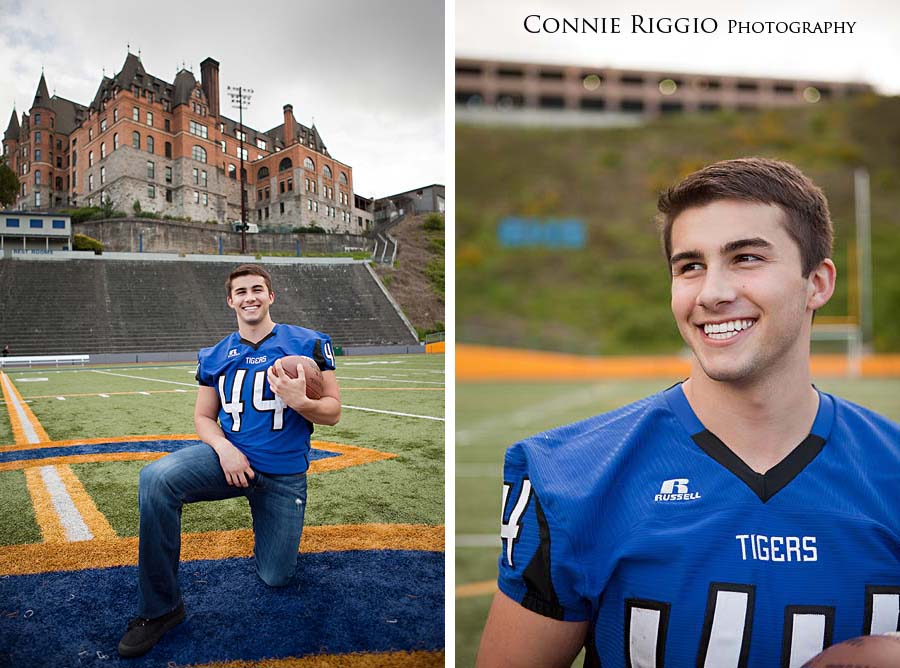 Mom wanted a few that would fit the decor of her house, so we got these for her.  The one on the left is a re-inactment of a favorite childhood photo.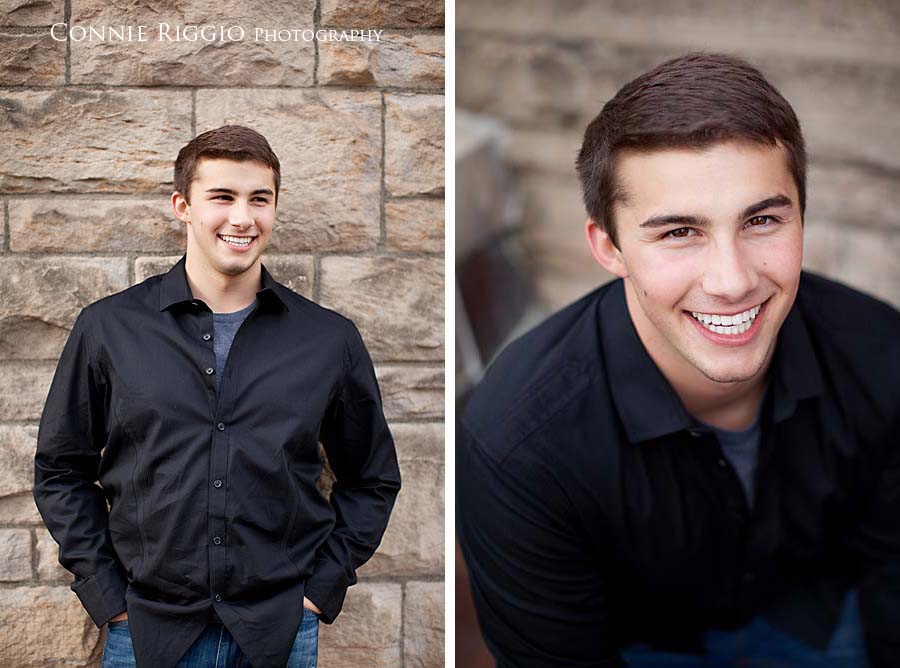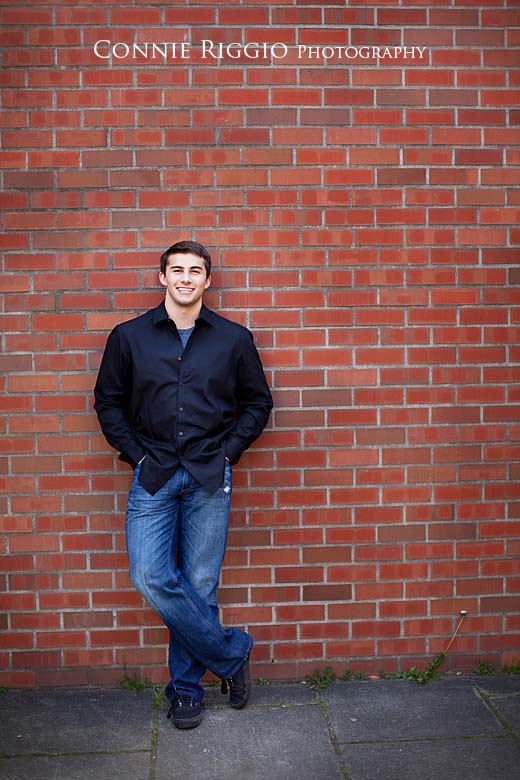 Now time for a change of location and theme… car and girlfriend time

.  You can see the raindrops on the car, just shows it's the typical northwest weather!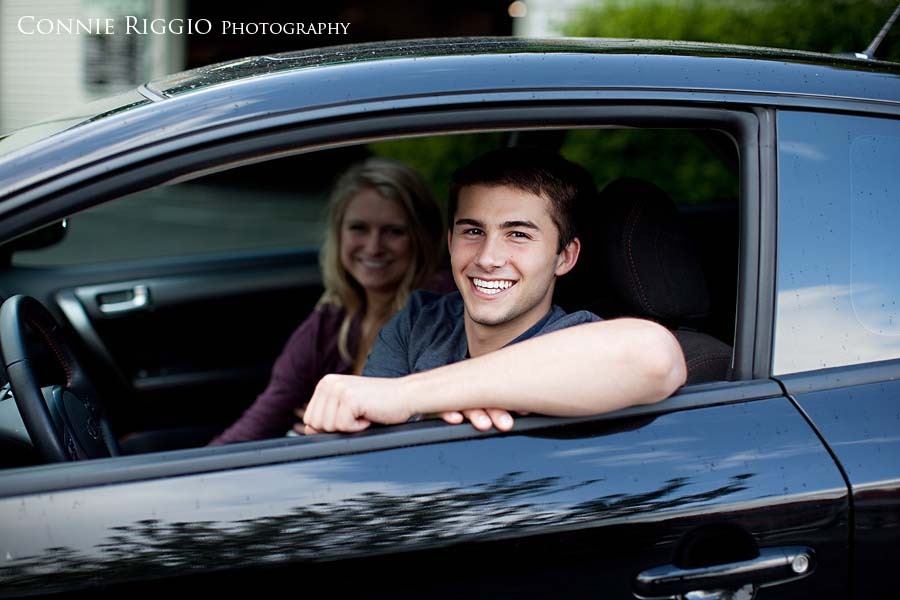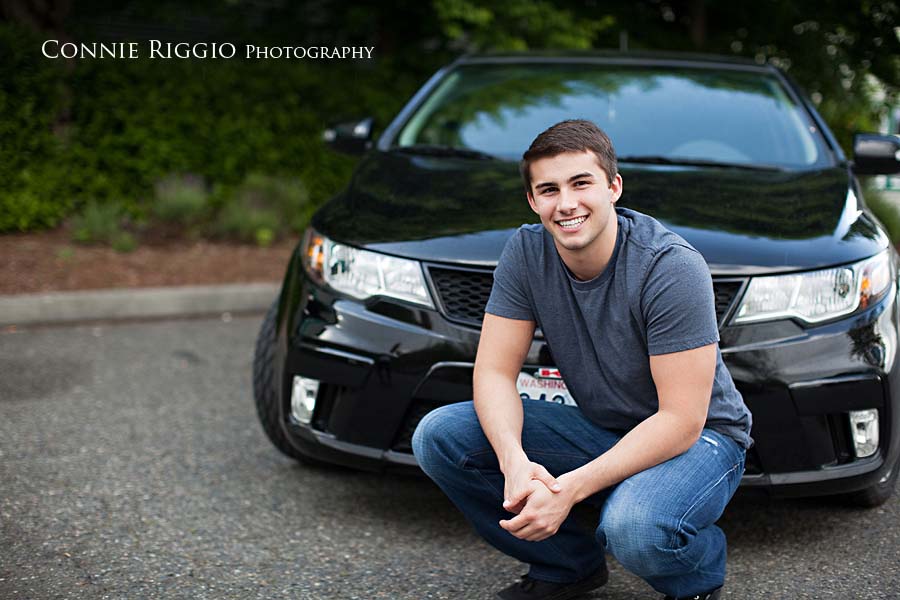 Shane and Casey (Casey will be a senior next year).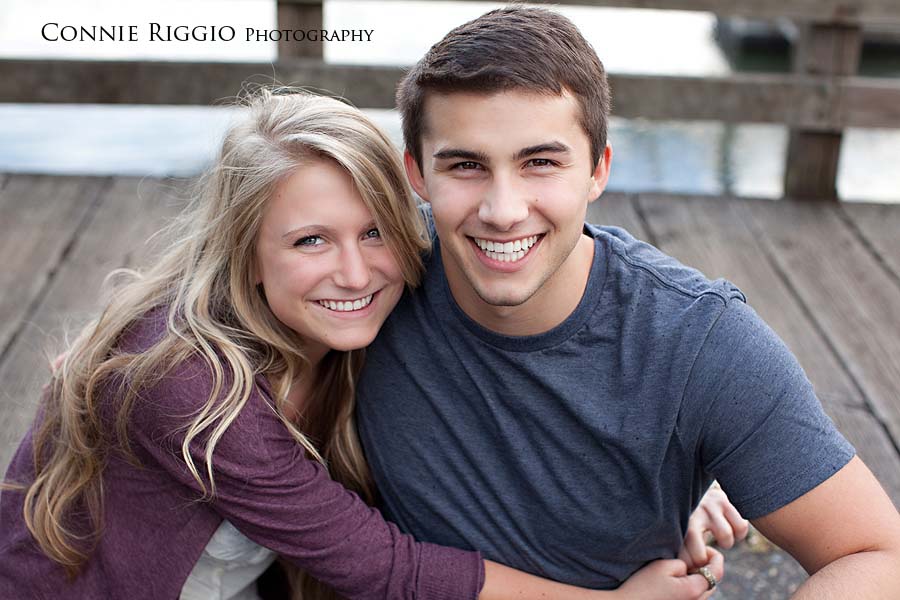 Yep, goin' to UW next year

.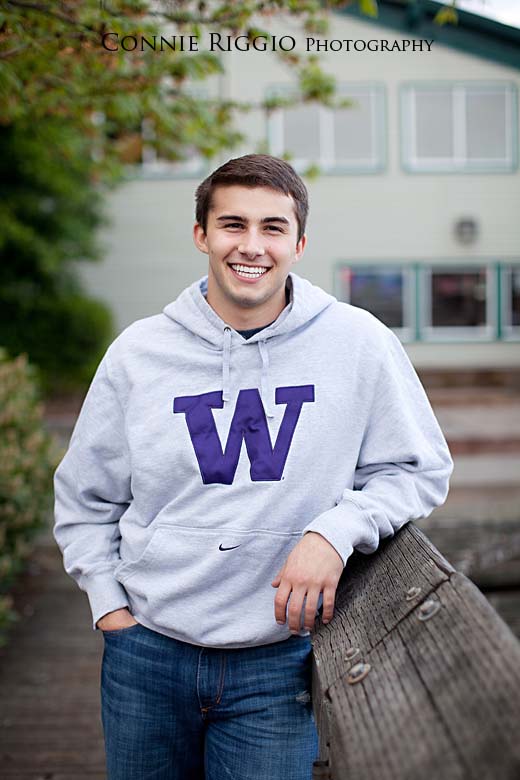 Thanks for a great second shoot Shane (and mom, Lisa) and congratulations Shane!