Sam is a 2012 Charles Wright Academy senior and we had a great day for his senior session.  There's just nothing like the cold weather and the warm sun meeting in the late afternoon.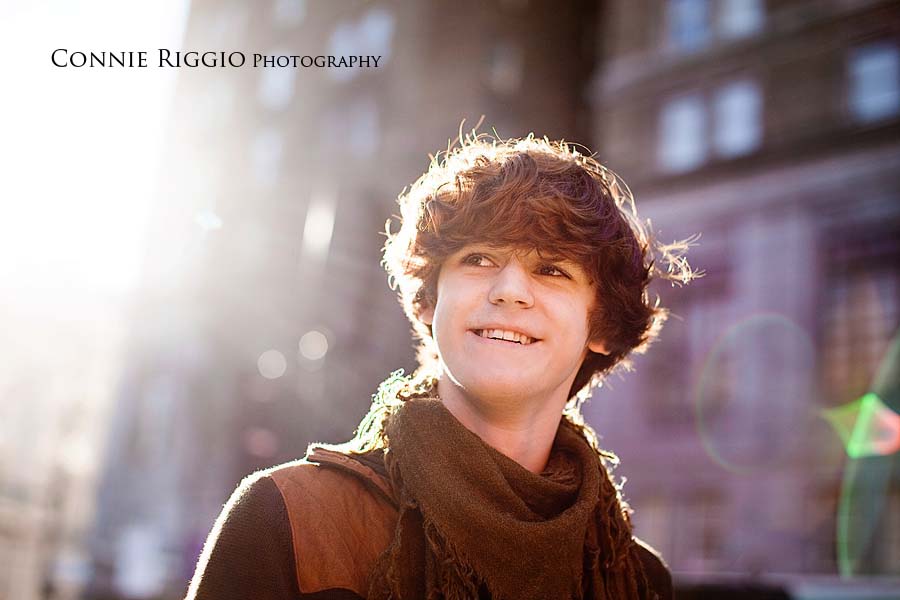 Sam has great hair, don't you think?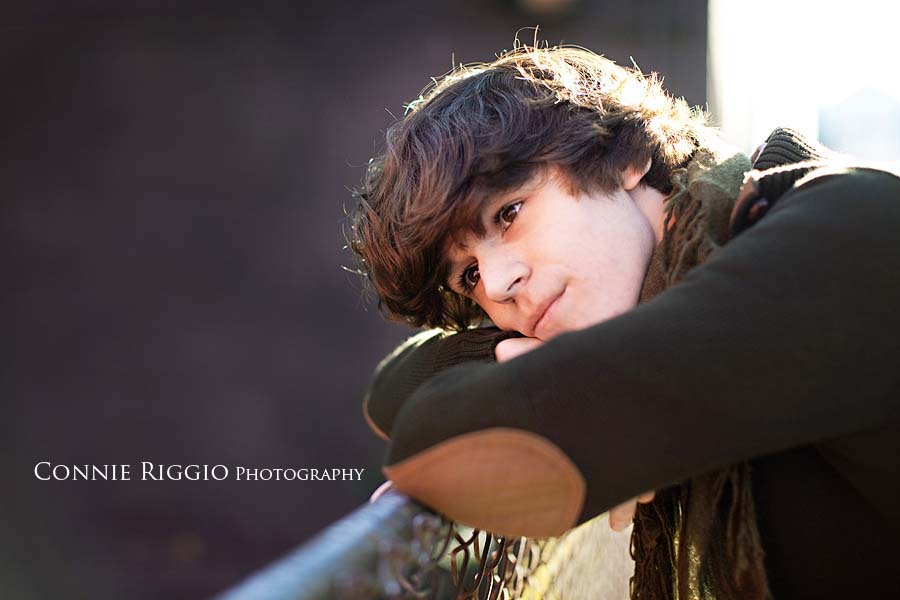 And I love his style – especially that scarf!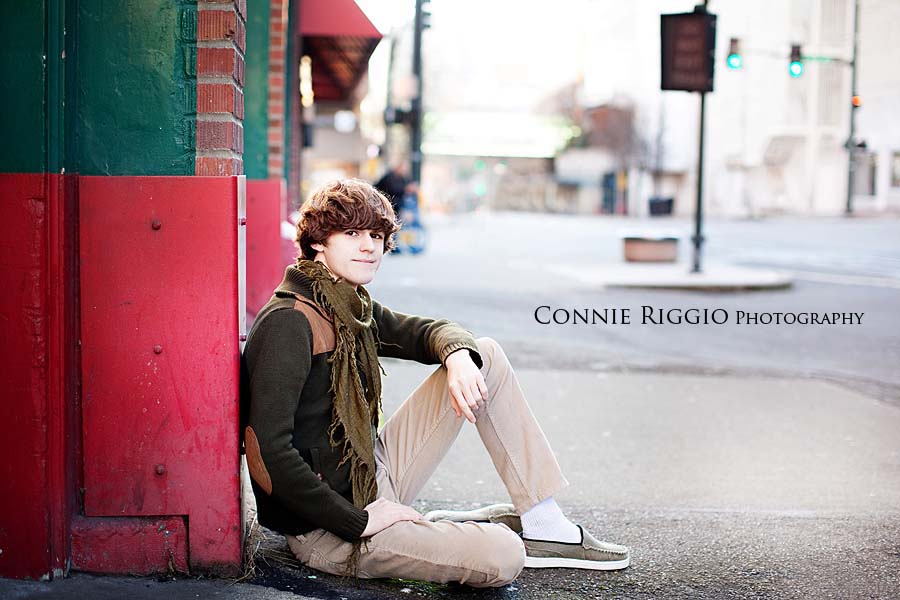 Just like all of the Charles Wright Academy seniors I have met, Sam was a joy to hang out with.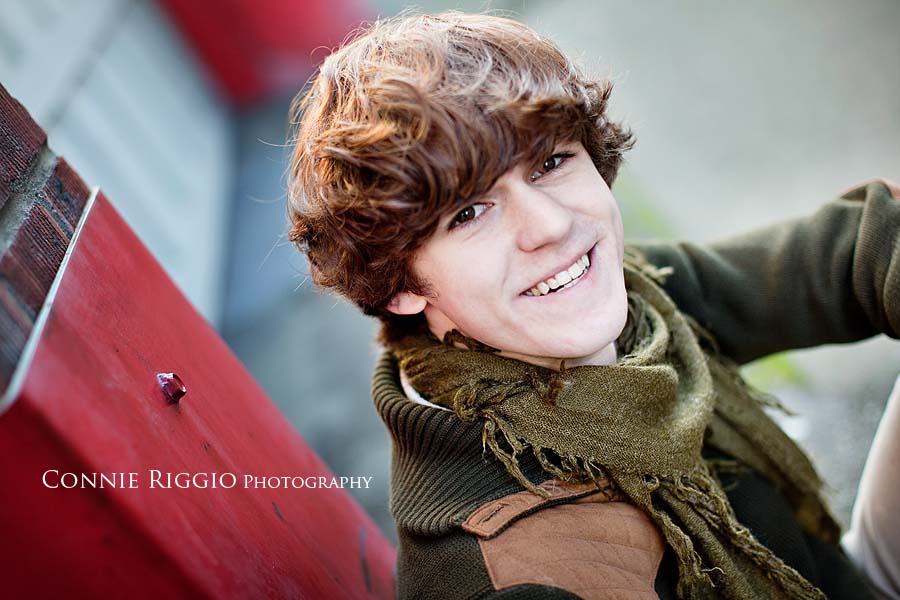 He is into the theater and music, as in DJing.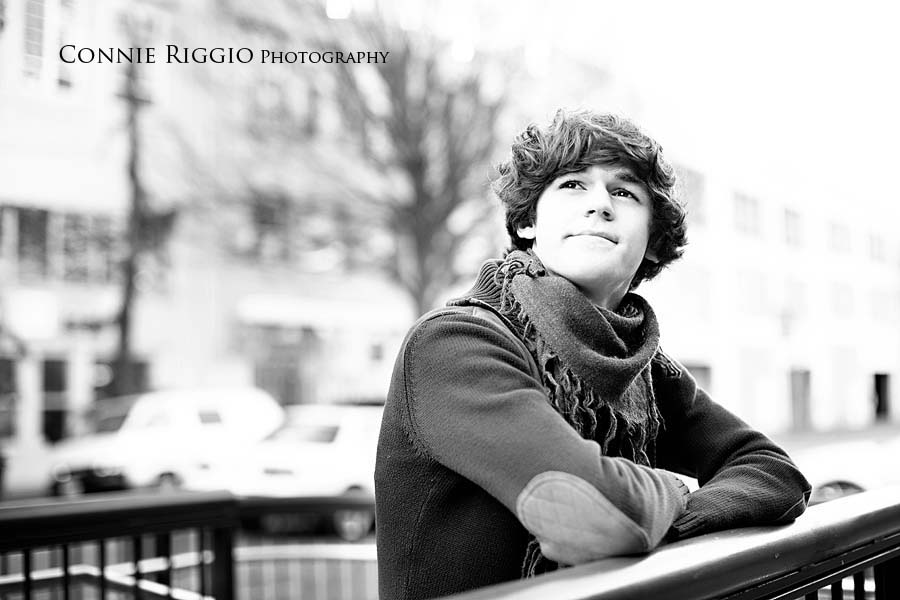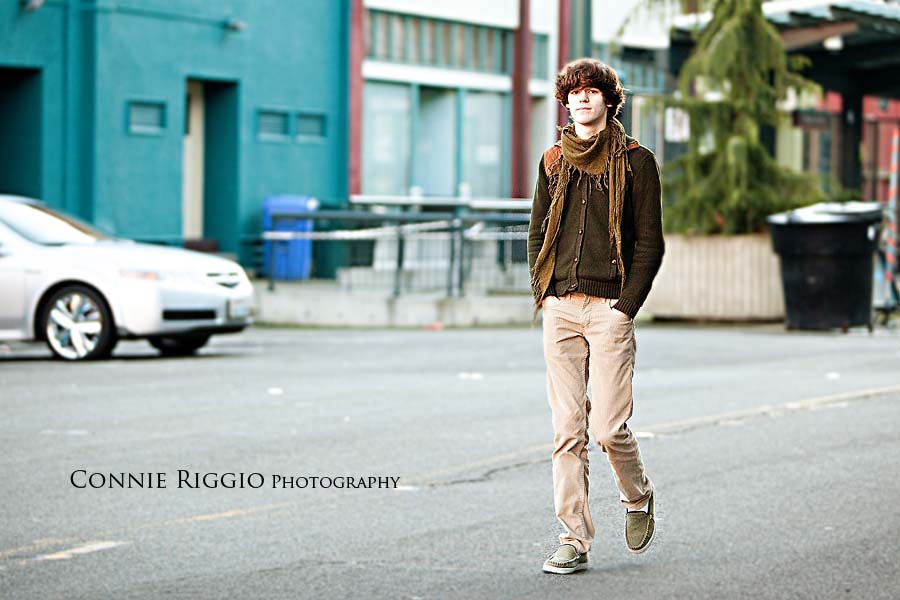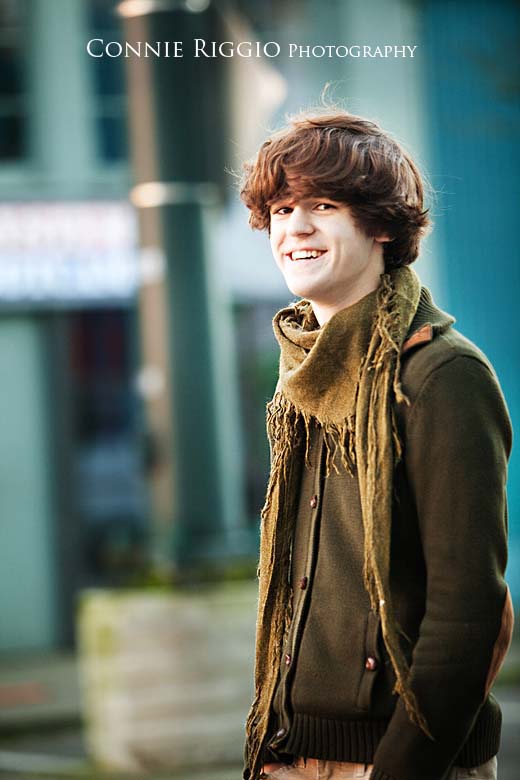 Sam's mom wanted the old antique library in some of the shots and I agree, it is a cool location.  I haven't used it for a while, so we had some fun thinking of different places to use within the library.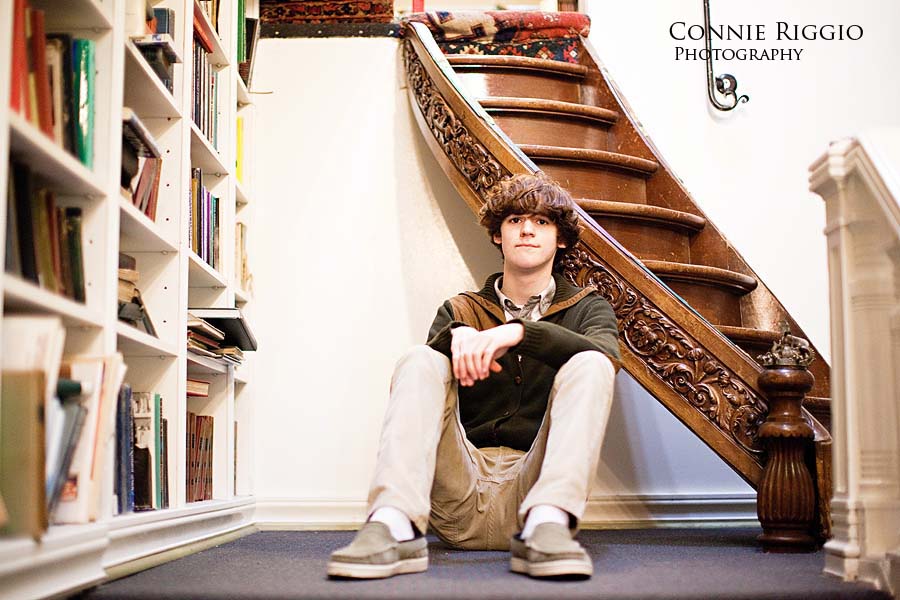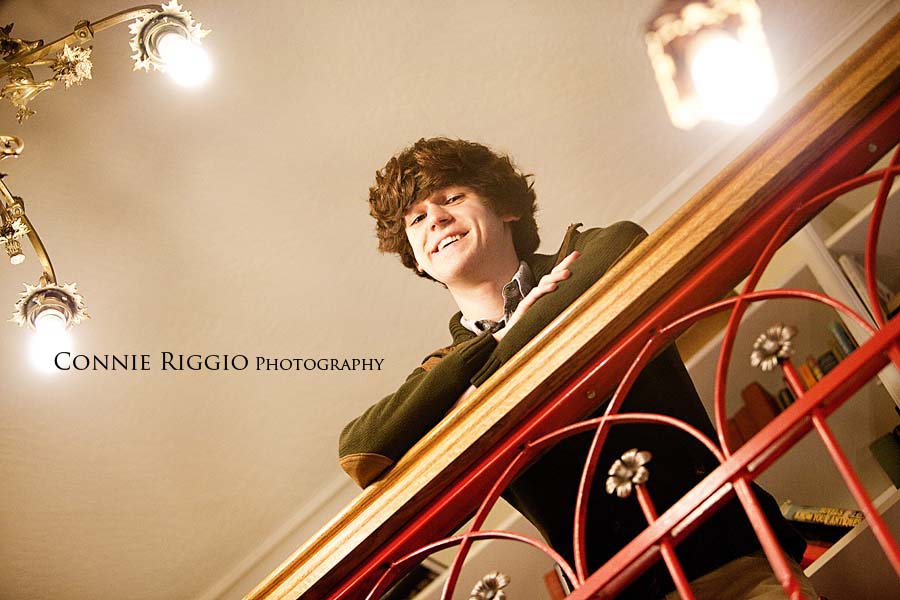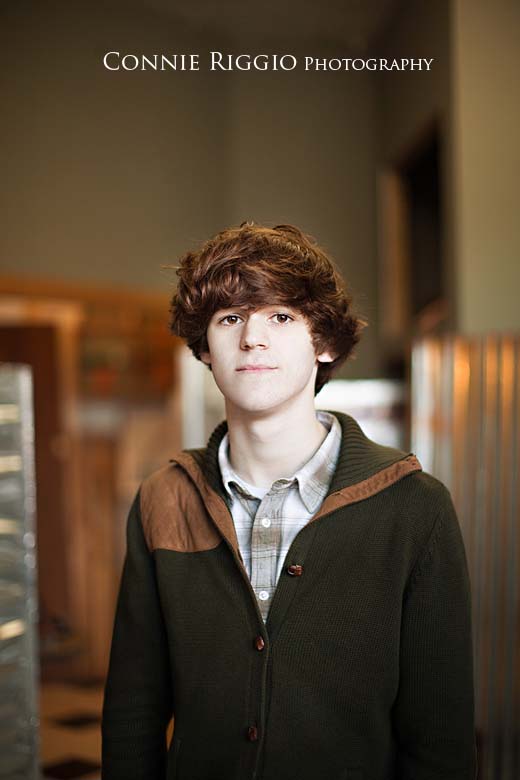 It was time to move back outside and we decided to get a little variety and go for some nature shots.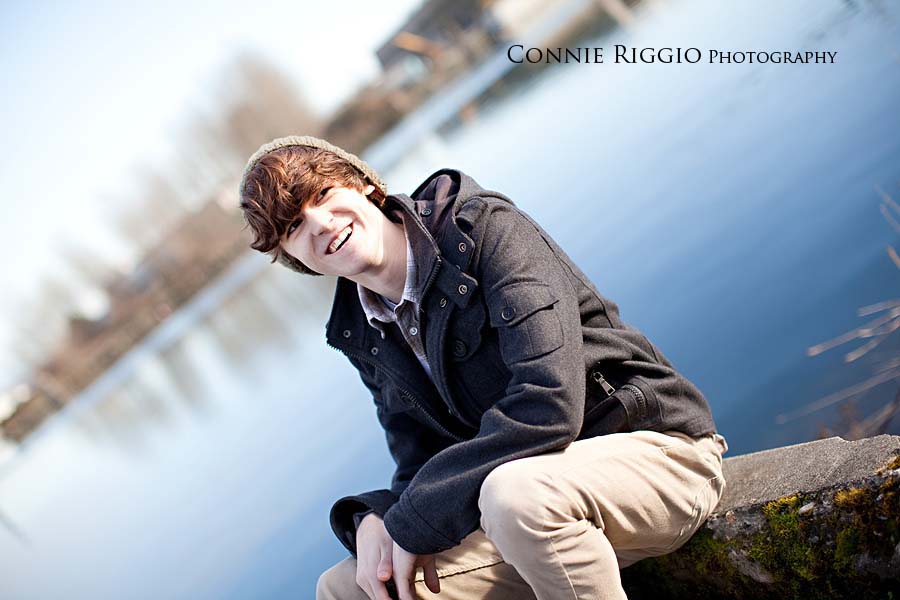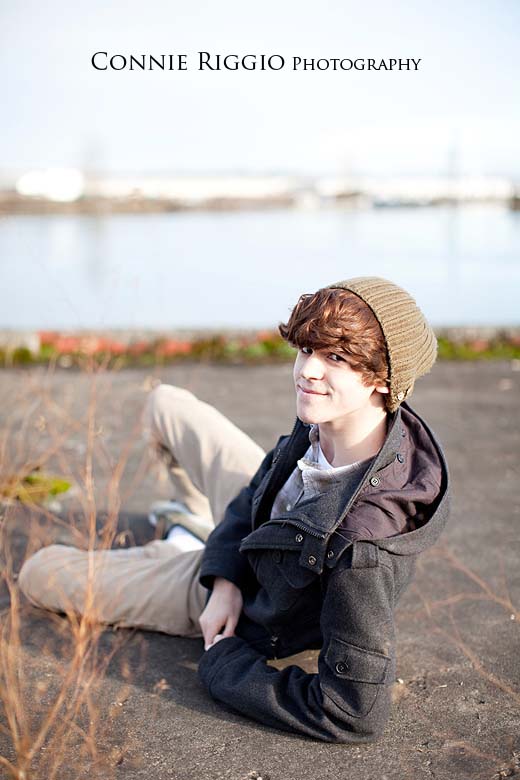 It's great that you can find such variety in downtown Tacoma!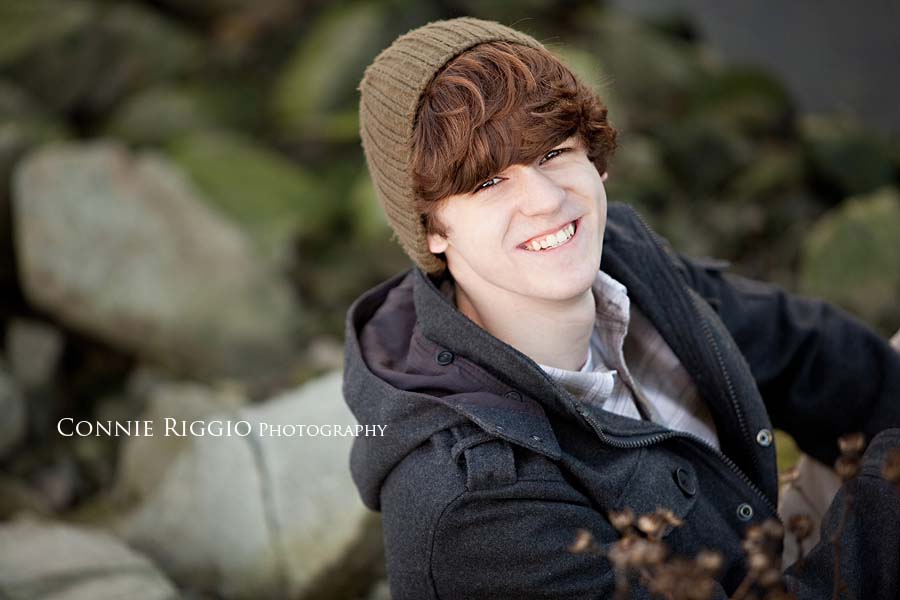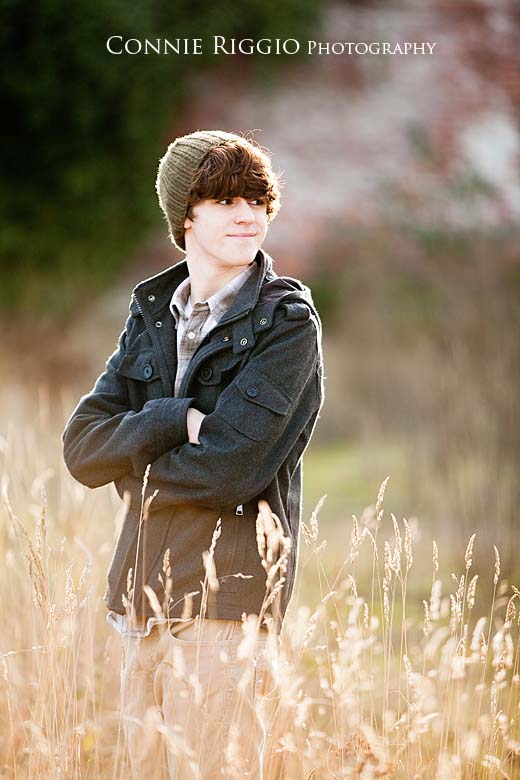 Can you see Sam's breath?  That's how cold it was!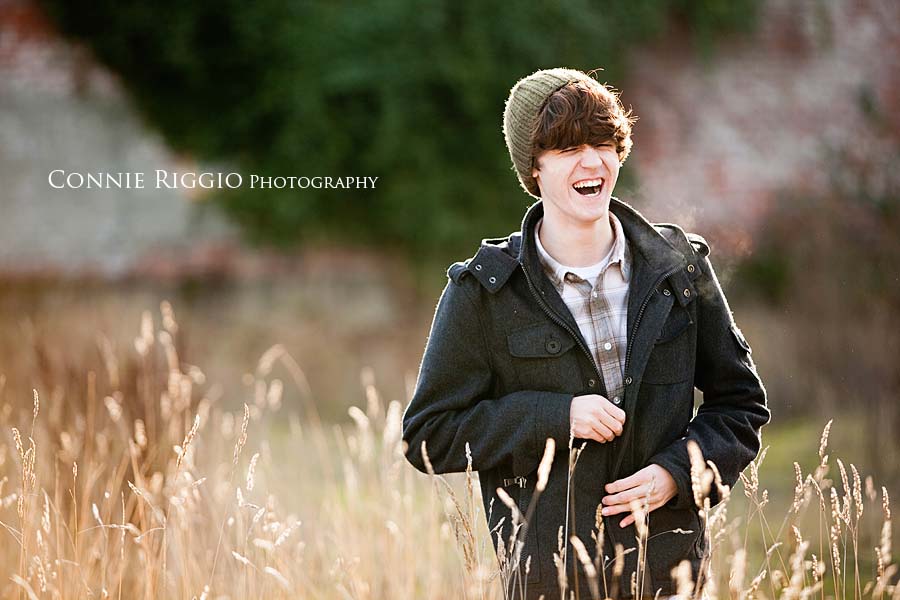 Sam looked great in his suit!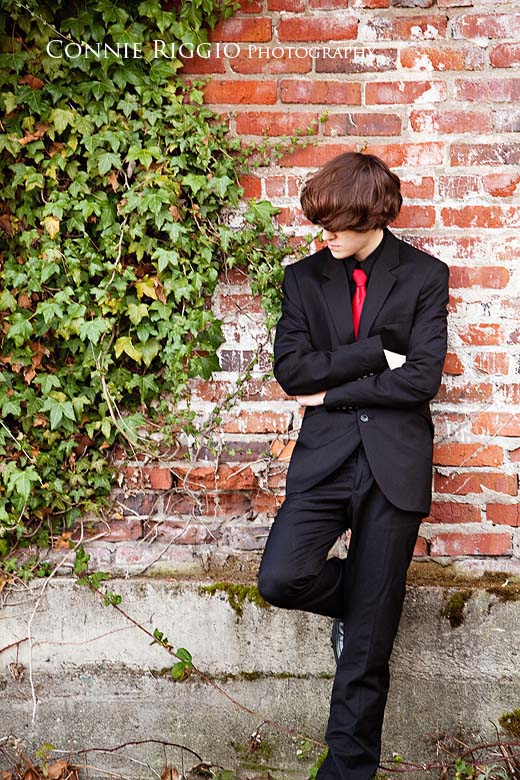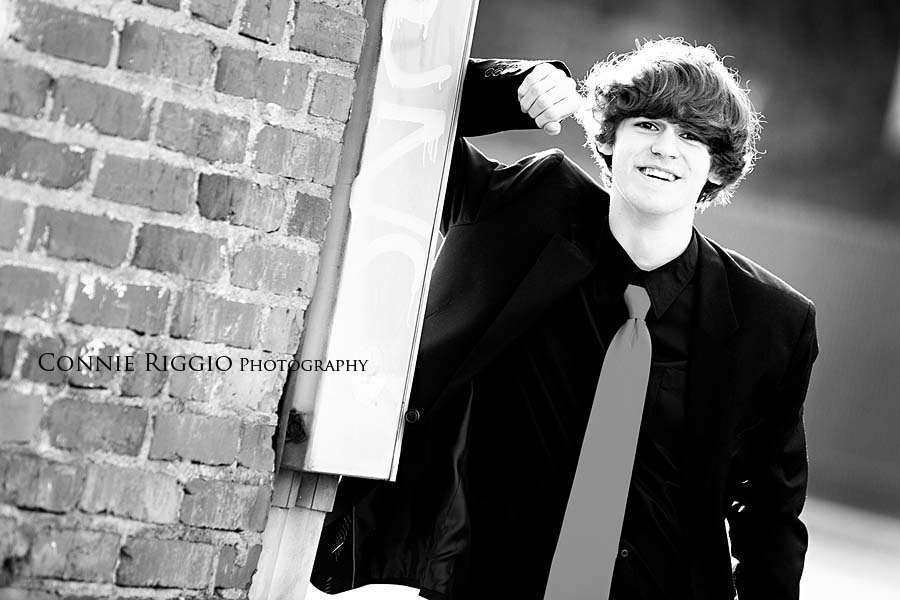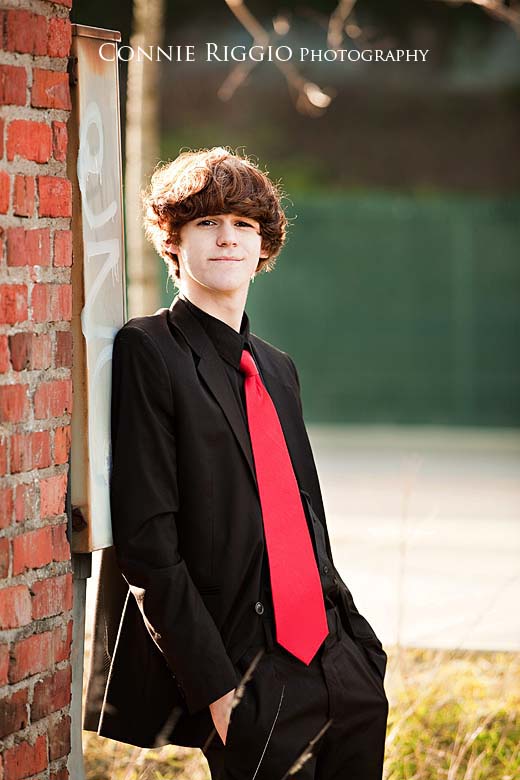 Sam plans to study pre-med, but he's not exactly sure what his specialty will be yet.  Whatever he decides I know he will do well!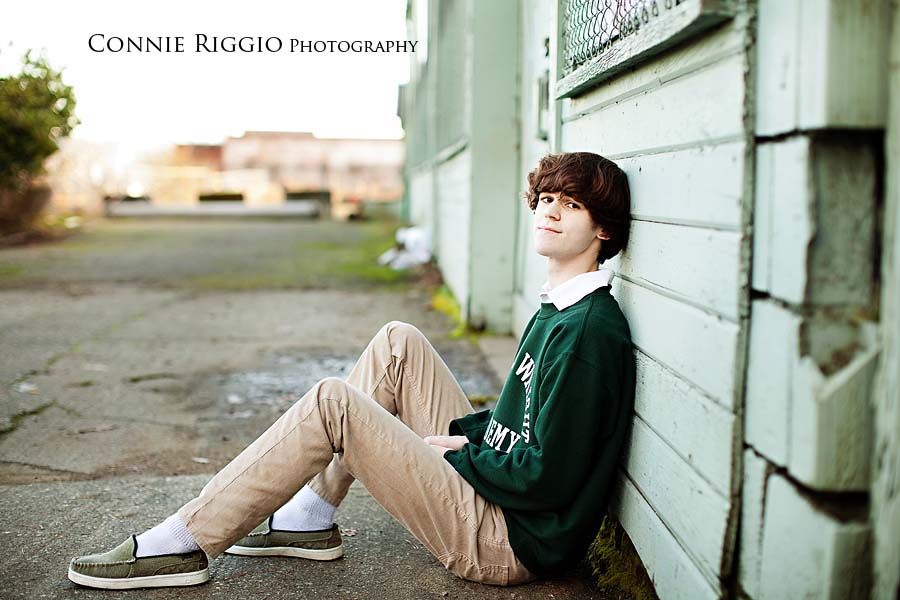 It was not easy balancing on this pipe… oh the things photographers ask their clients to do

.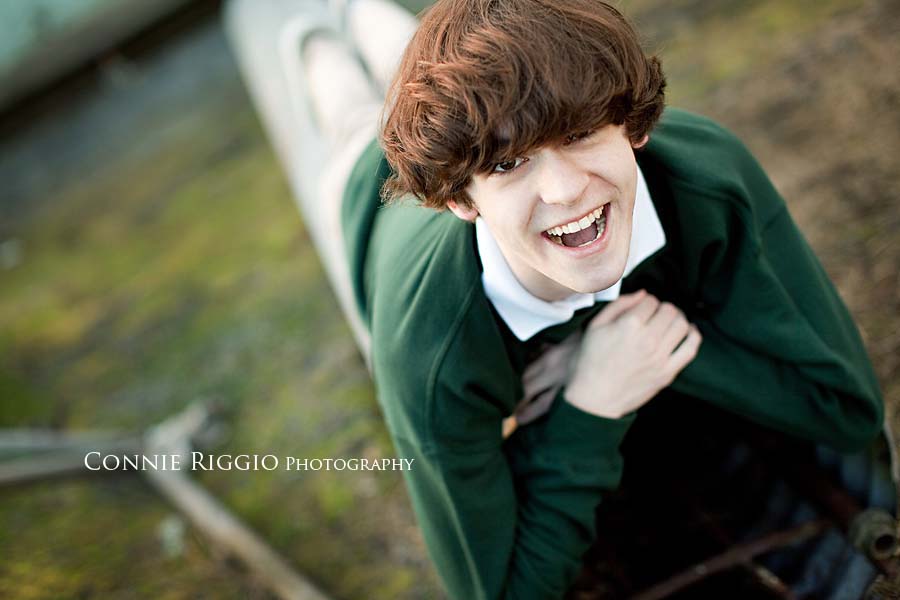 Thanks Sam (and Shawna) for a great winter day shoot. It was such a joy for me and I hope for you too!