Nick is a 2012 Highline High School senior.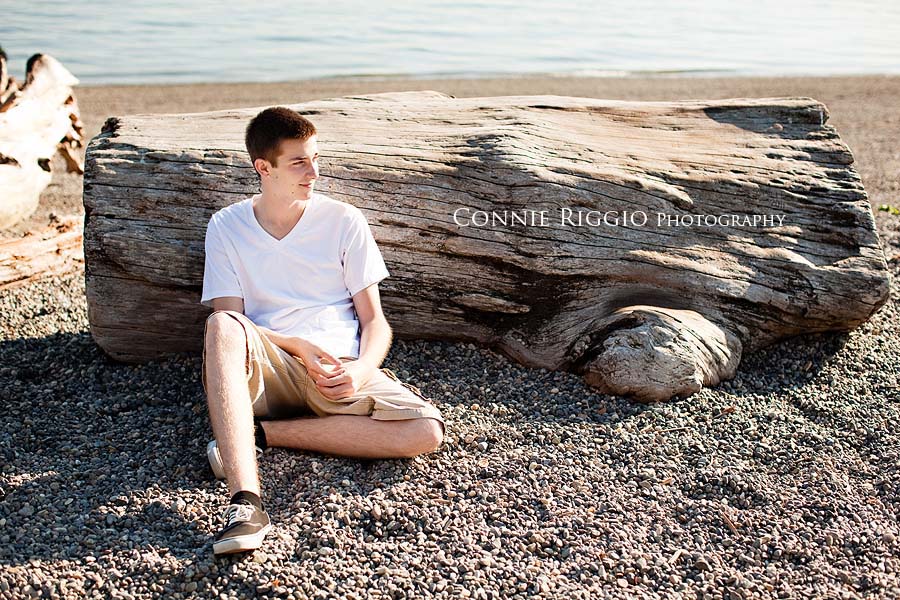 We met on a bright Sept. day down at Pt. Defiance's Owen's Beach to get started on his session.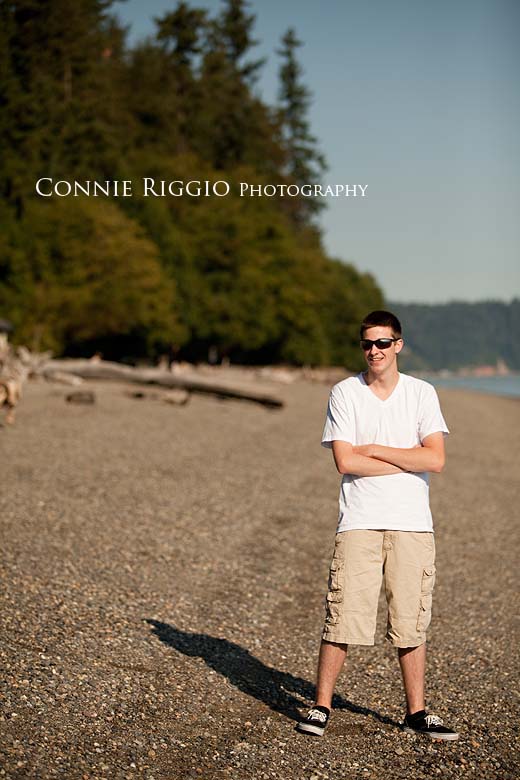 Sunglasses, definitely came in handy.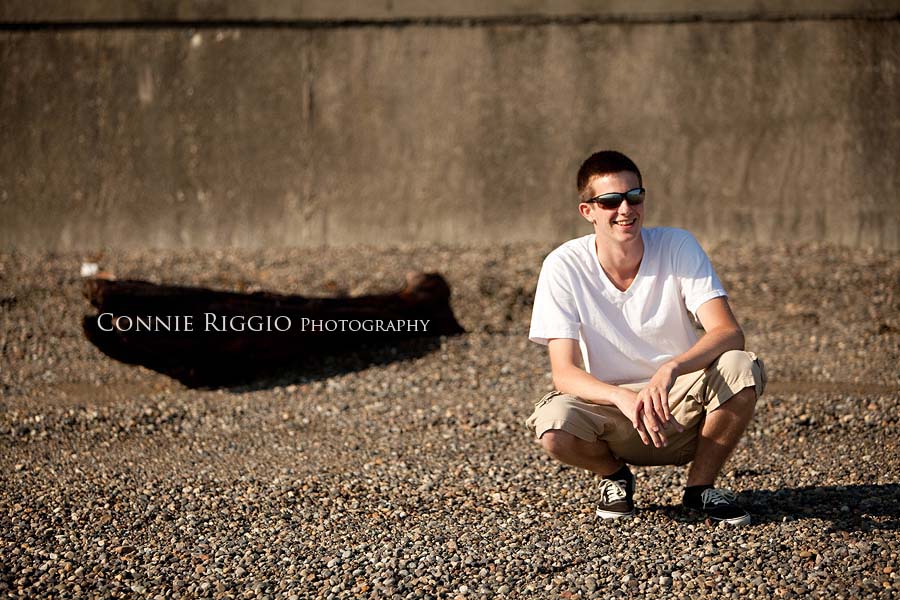 We were able to find some shade though too.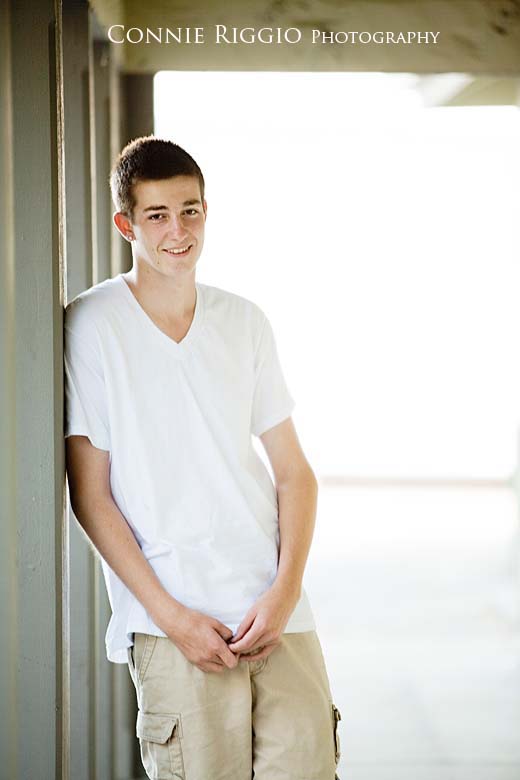 Nick is an easy going guy and hasn't made up his mind about his future career choice.  It's such a hard decision to make!  I mean, it's what you will be doing for a long time and you want it to be something you will enjoy.
I think about myself at this age and I knew what I wanted for my career… I had changed from a life long desire to go into Veterinarian work to wanting to be a Physical Therapist instead.  I started in the Physical Therapy program at UPS and ended up getting a Marketing and Creative Writing degree (the creative writing was to challenge myself since I was/am not a good writer), but then landed a job in the IT department of REI where I stayed for almost 22 years – nothing to do with my degree.  Now I am a full time photographer.  You just can't predict what life has in store for you.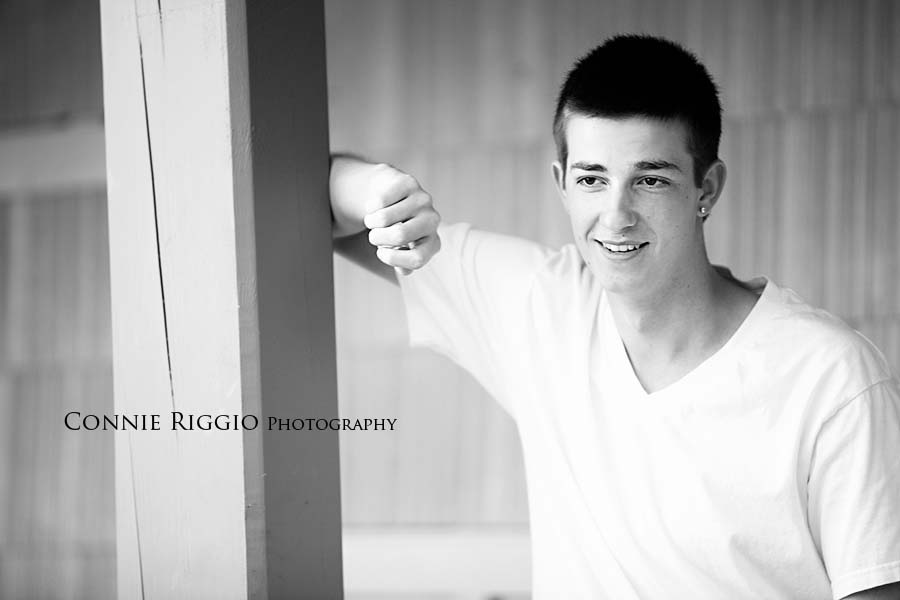 I really wanted to show signs of the coming fall in Nick's images.  It's my favorite season and marks the beginning of school to me.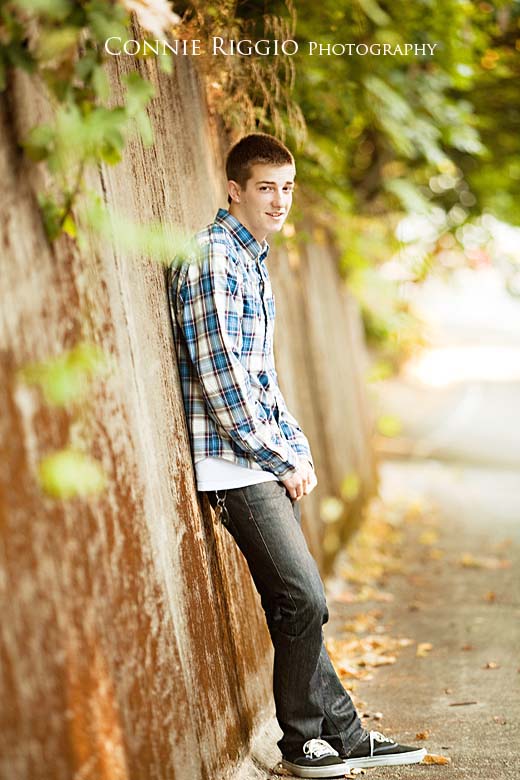 I am always looking for ways to make this experience fun for my senior guys.  Nick got a little exercise doing this over and over for me until I got what I wanted

.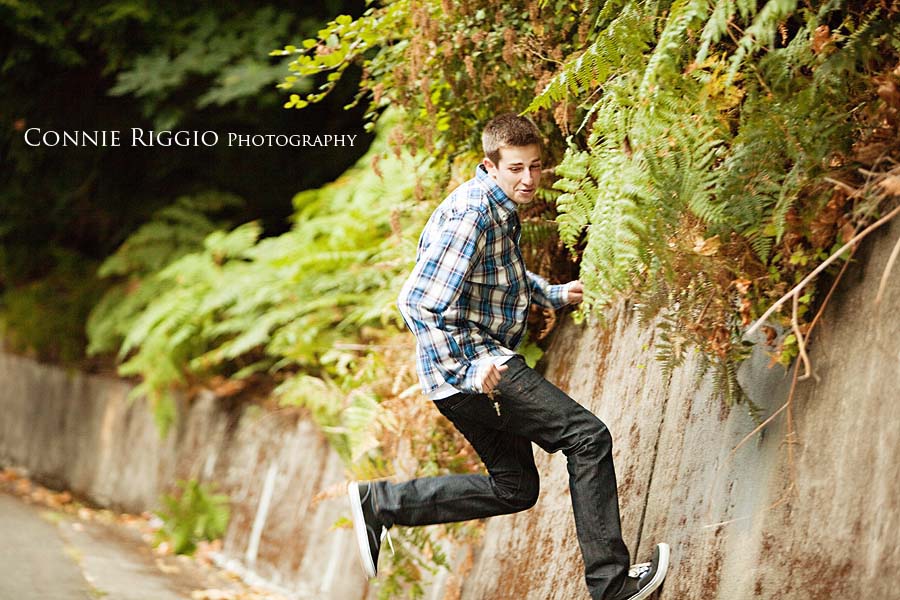 I did let him rest afterwards though.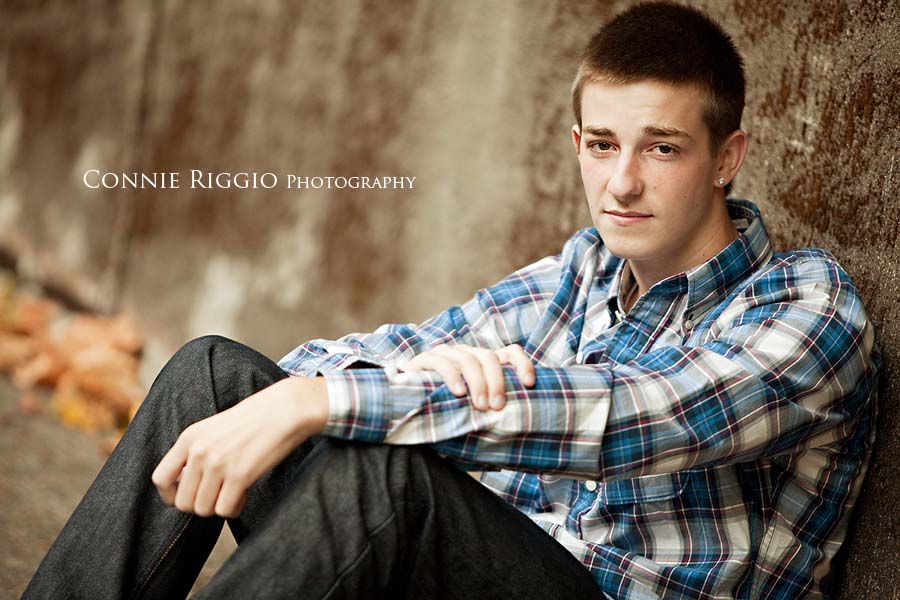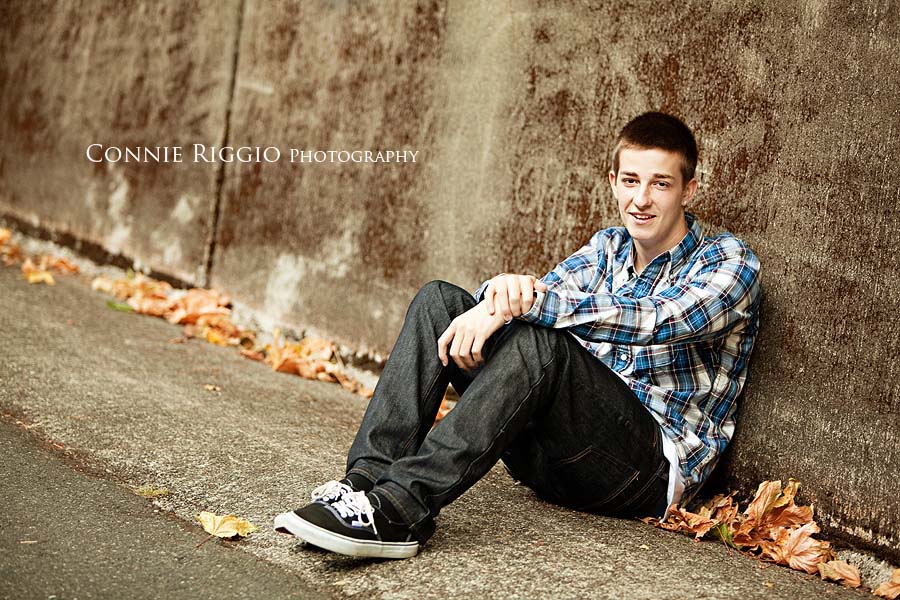 Nick did have one request of the shoot, to include his car.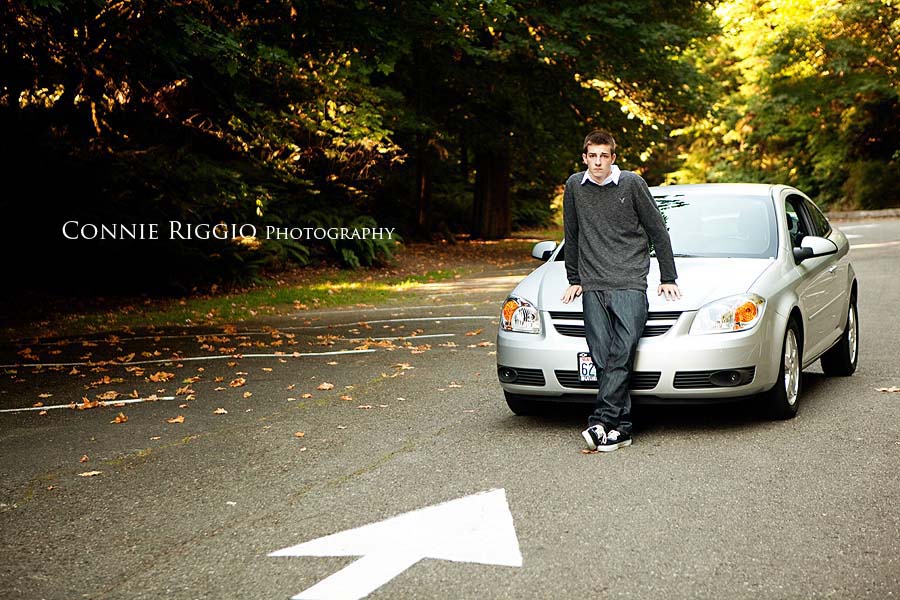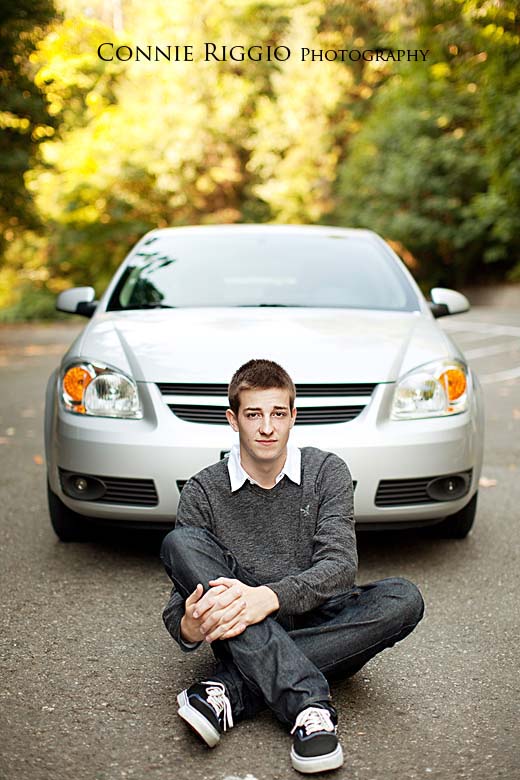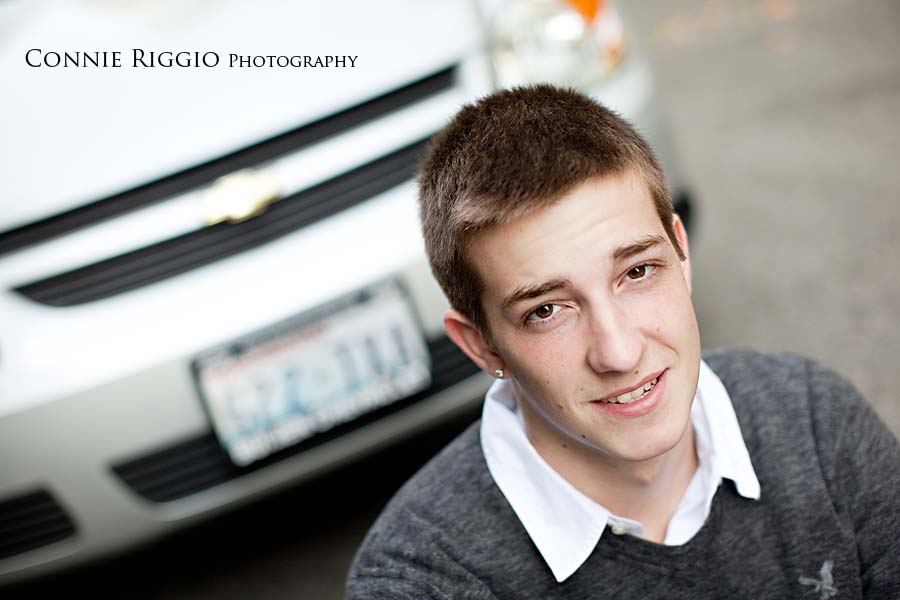 I had to step to the side for this shot.  You could see me in the reflection of his window

.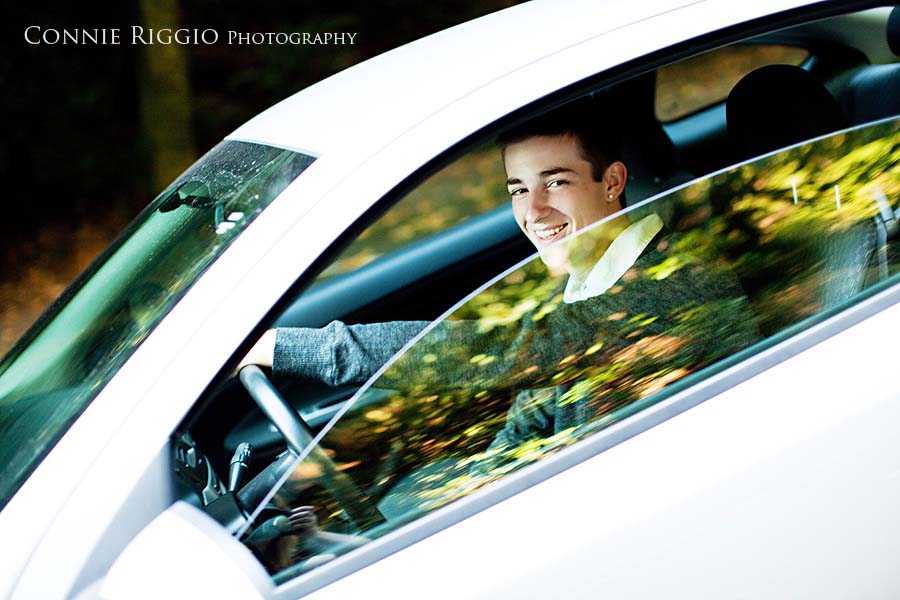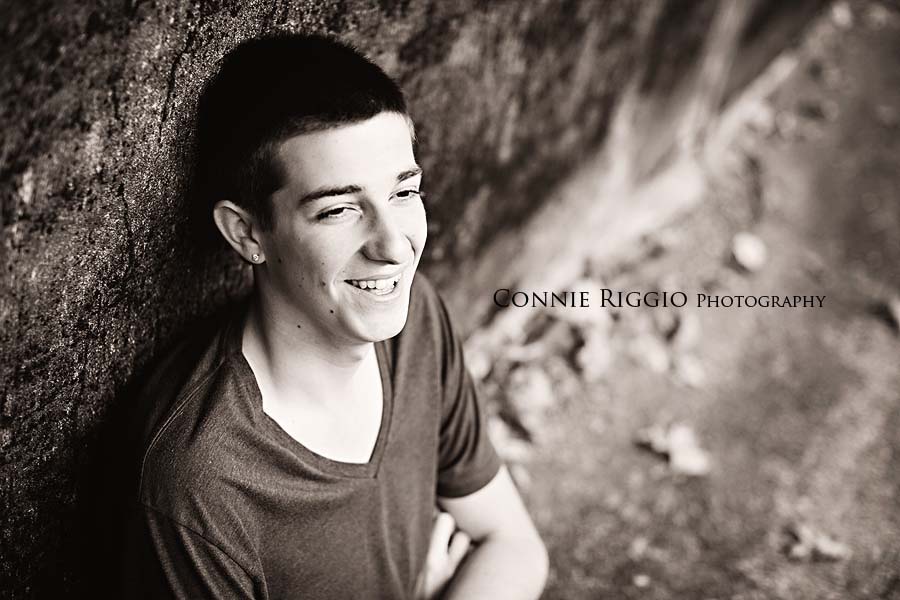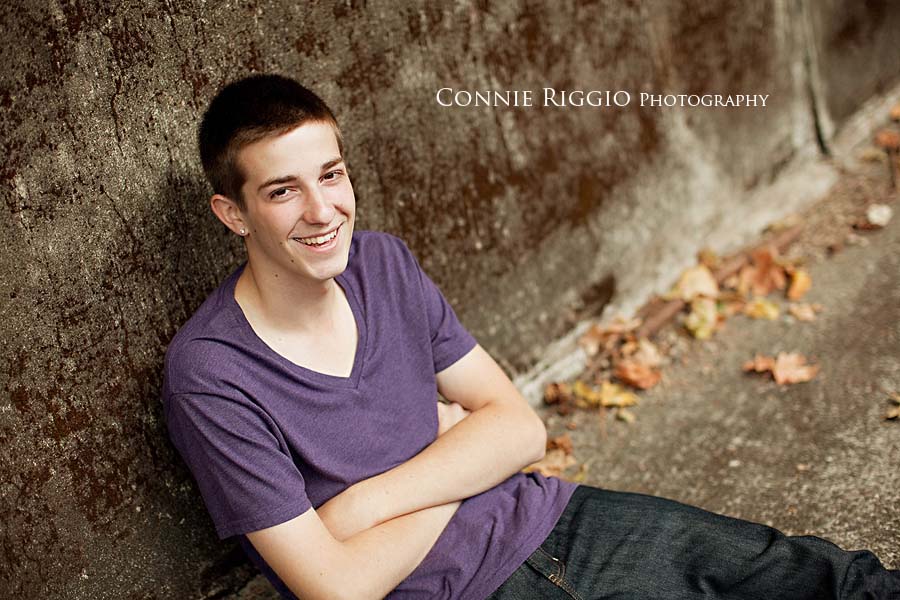 I really love Pt. Defiance.  There are endless places to use there and at first I would dread going there since I have shot there SO MANY times, but now I challenge myself to use different spots so that everyone gets a unique set of images.  When you think the Pt. you think the front pond, the trees and owen's beach… but that is just to tip of the iceberg.  It's a HUGE park!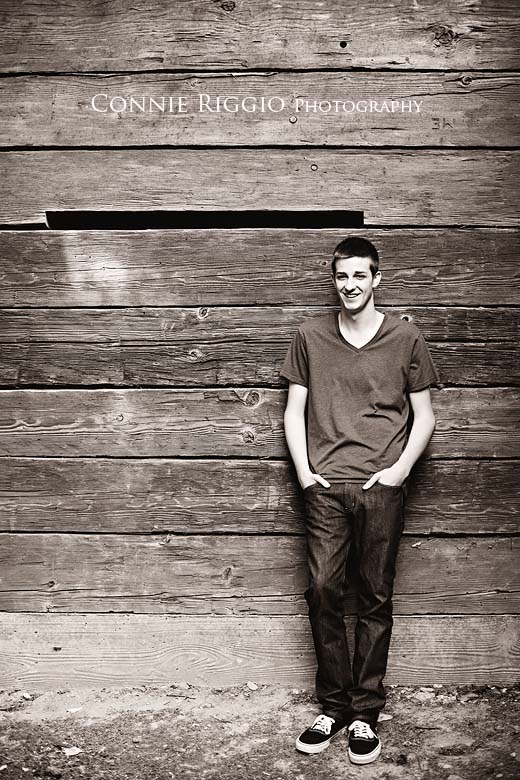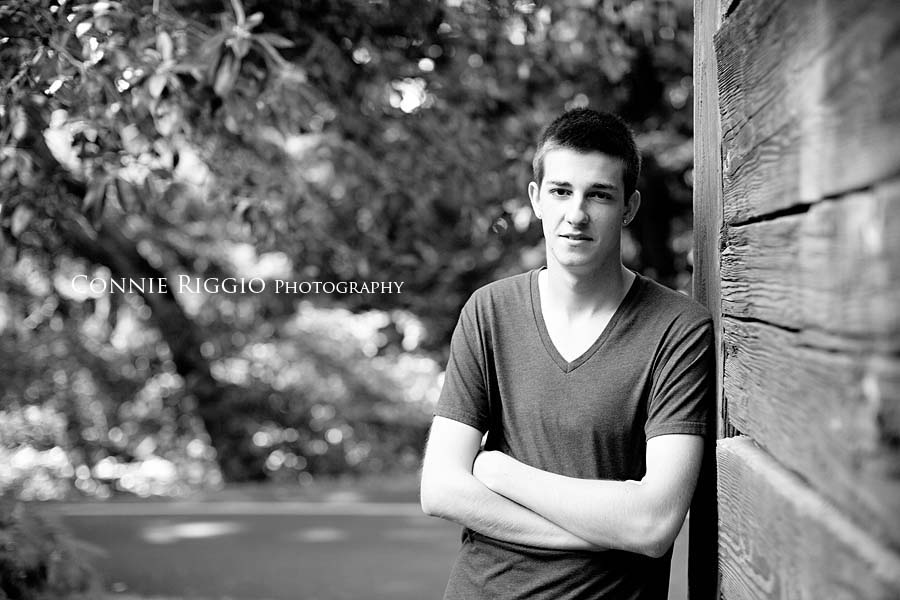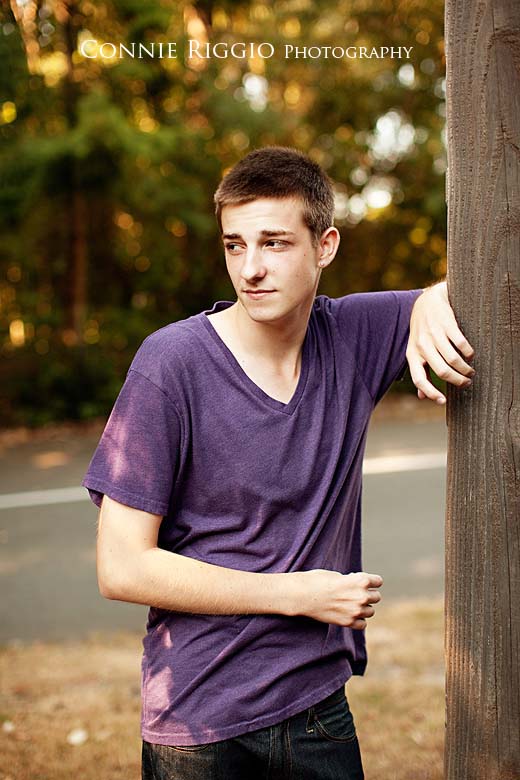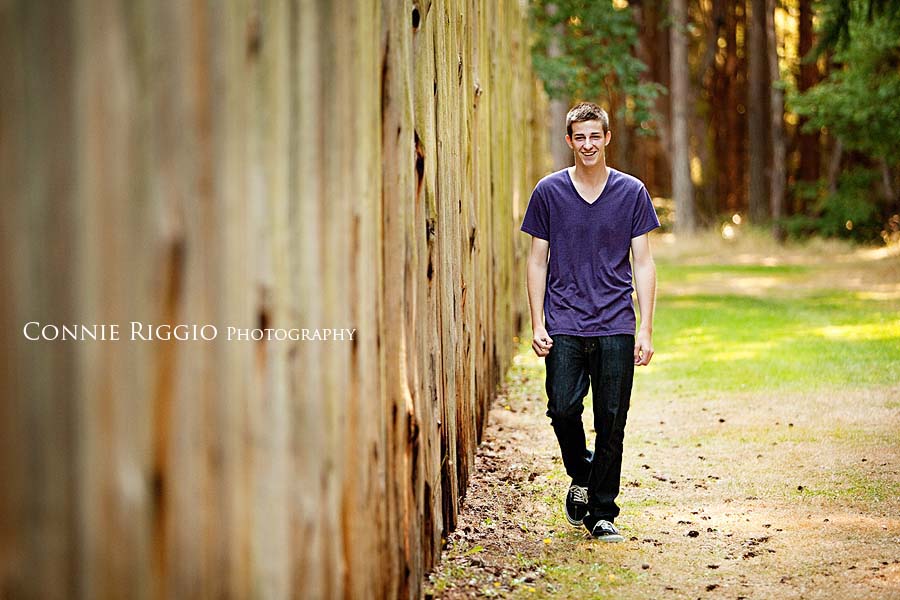 My classic guy shot.  There have been a few guys that have decided not to take this shot, but I ALWAYS love them when they let me at least try and show them the outcome.  I think maybe it doesn't feel like it looks.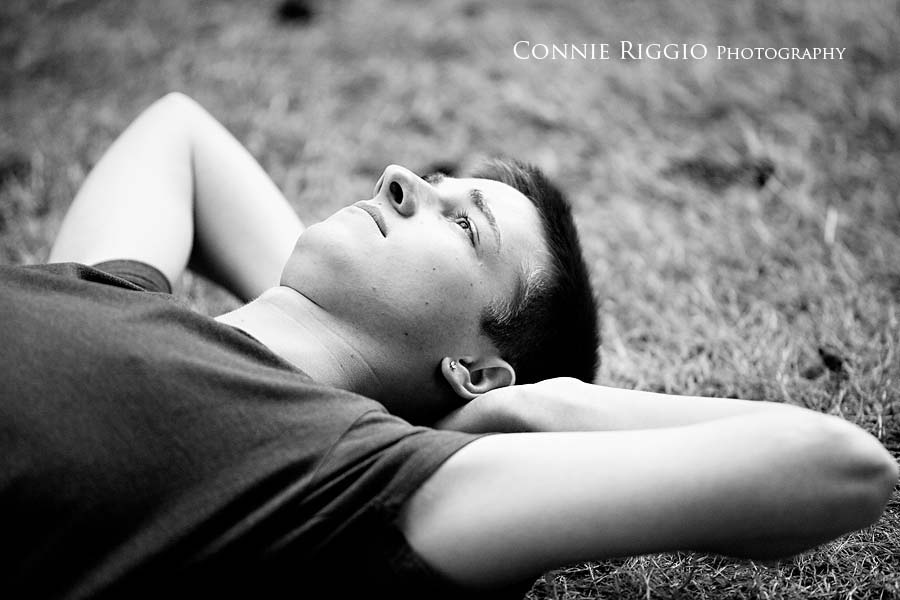 We headed to downtown Tacoma for the next series of shots.  I really, really enjoy my senior guys.  Maybe it's because I get them.  My son is a junior and I can relate where they are in life through him.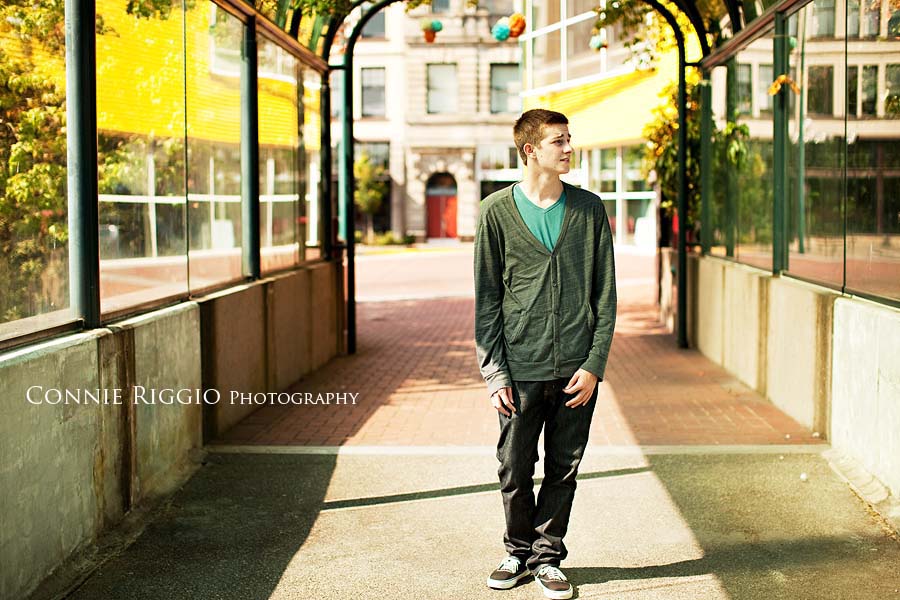 Maybe I have just been blessed with a group of great guys.  At first they may not be so excited about senior pictures, but after a little while they are there, thinking of ideas, going along with angles and experimenting in different locations.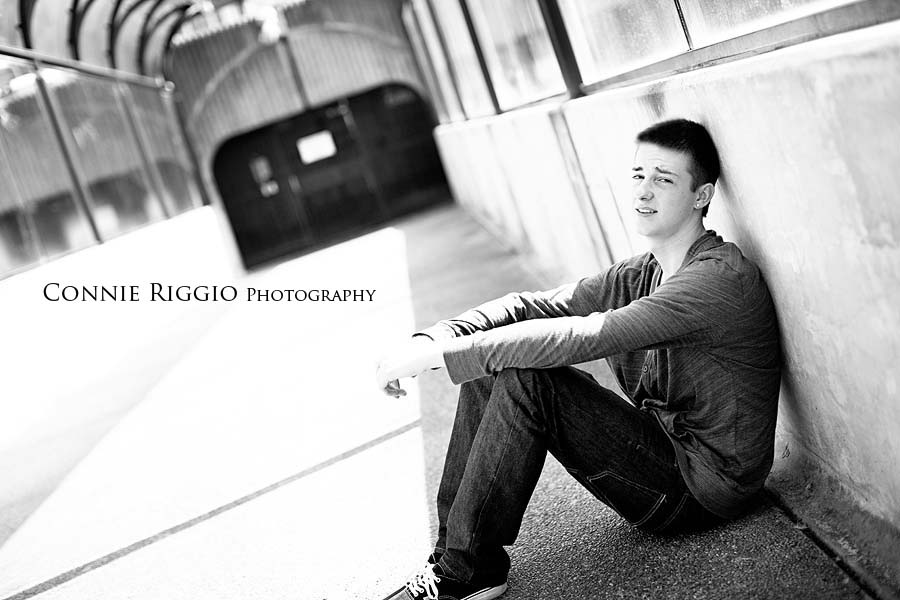 And most of them end up liking the artsy stuff, even though they didn't know that to begin with.  The artsy stuff is ALWAYS my favorite!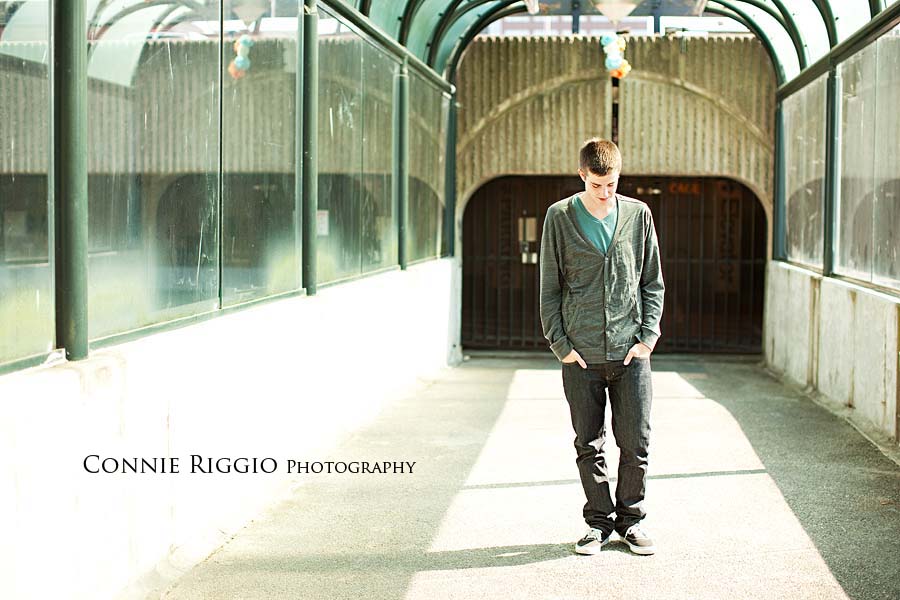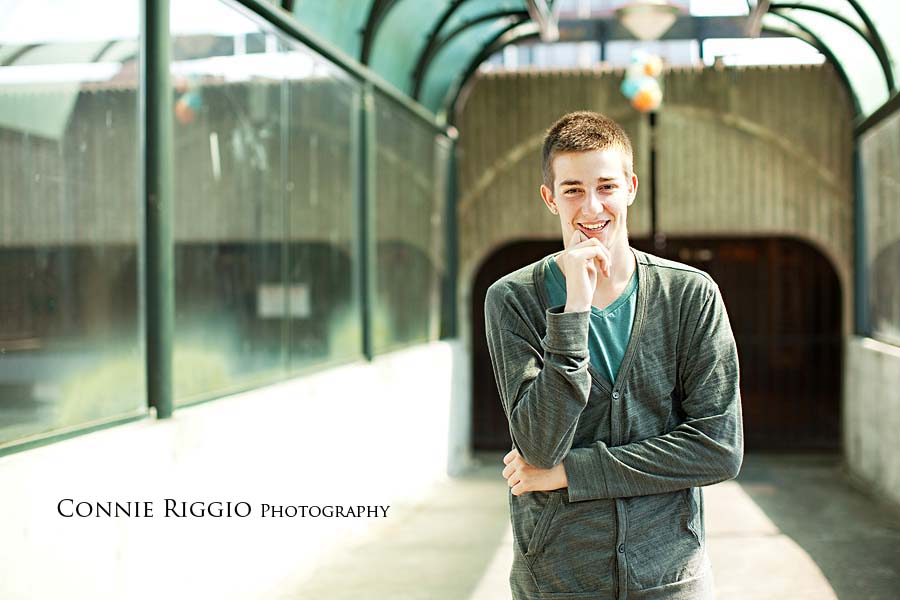 Nick – I wish you lots of great success in whatever you decide to do.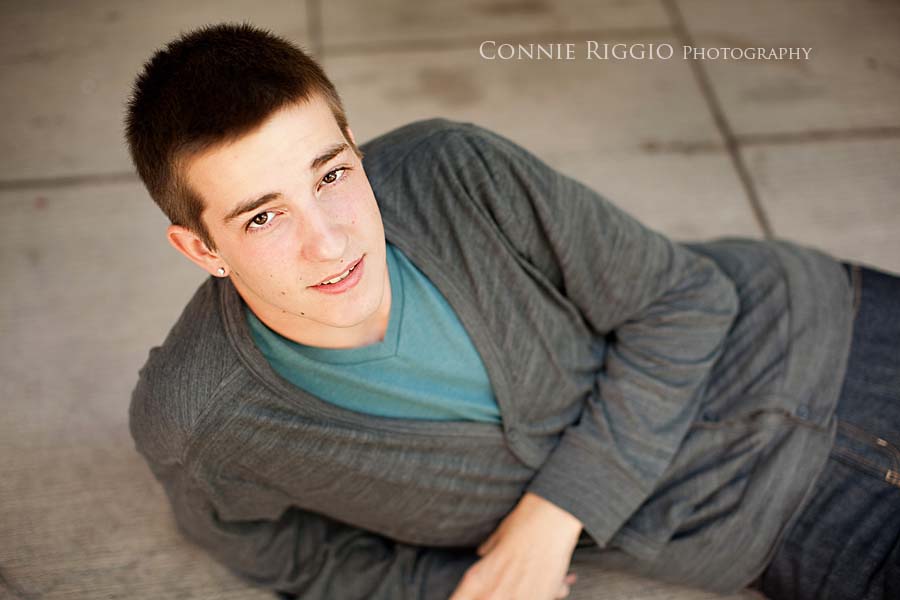 I can tell you have a gentle soul and will have a great future!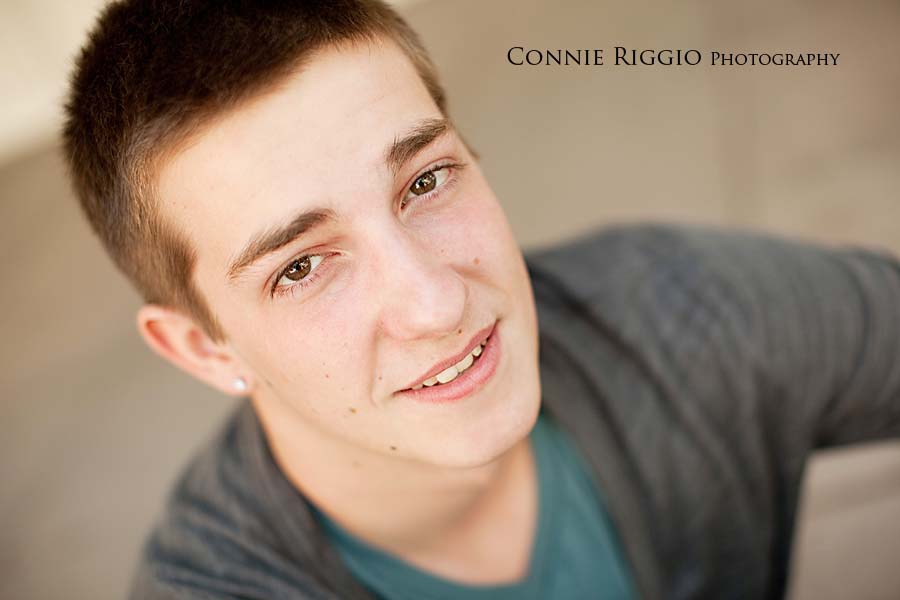 Have a great senior year and thank you so much for letting me be your senior photographer!  I enjoyed every minute!