Kaysea is full of smiles and cheer.  She is another Gig Harbor senior.  I really love this class of seniors from Gig Harbor.  What a great group!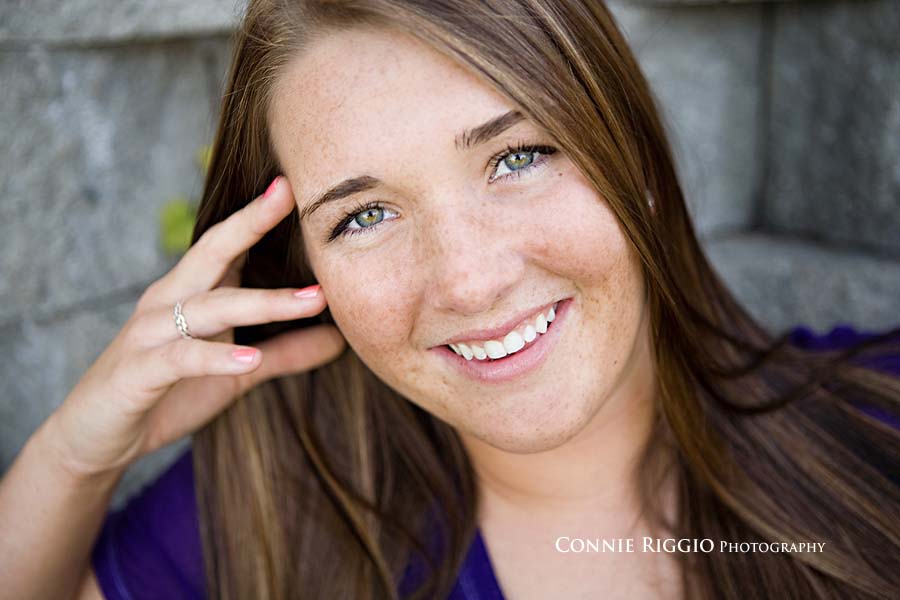 We started our session off with a few special shots of best friends – Baxter, Kaysea, Bayley and Nick.  You might remember Bayley's shoot just last week. Nick made an appearance in there too

.  I felt a little bad for them having to deal with me this day!  Just less than an hour before the shoot I was playing frisbee with my son, Nick, and I missed the catch allowing the frisbee to hit me right in the front teeth.  I felt the crumbs in my hand as I reached up to feel them.  Yep, broken teeth!  I usually smile a lot when I take pictures, but after looking in the mirror, I was crushed and only wanted to cry.  They cheered me up though and made me feel comfortable.  I got through it, but the smiling… that was hard

.  Good note – they are all fixed now and look better than they did before

.
What a fun group of pictures!  They will be able to remember this, always.
We had glorious sunshine on Fox Island and we soaked it all in!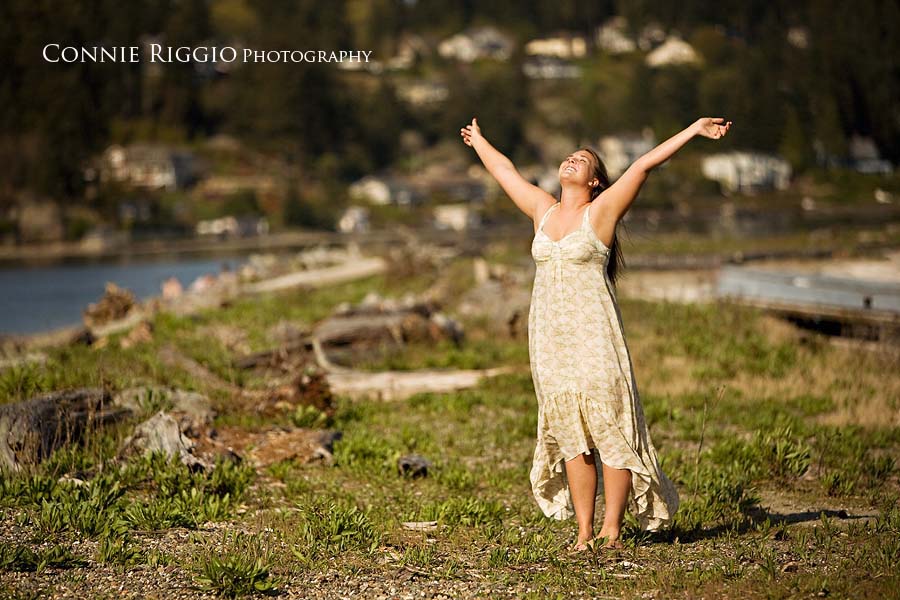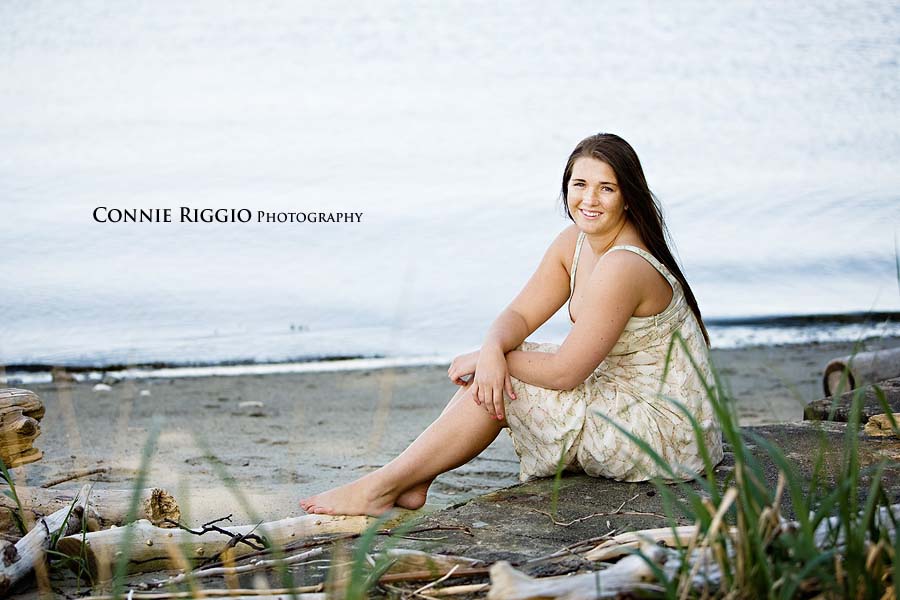 Kaysea has a sun kissed face!  Freckles, tan and full of joy.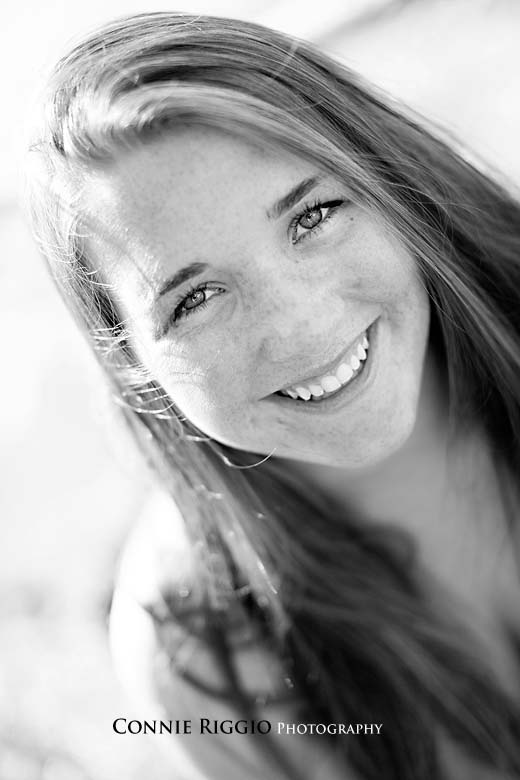 LOVE this one!  A LOT!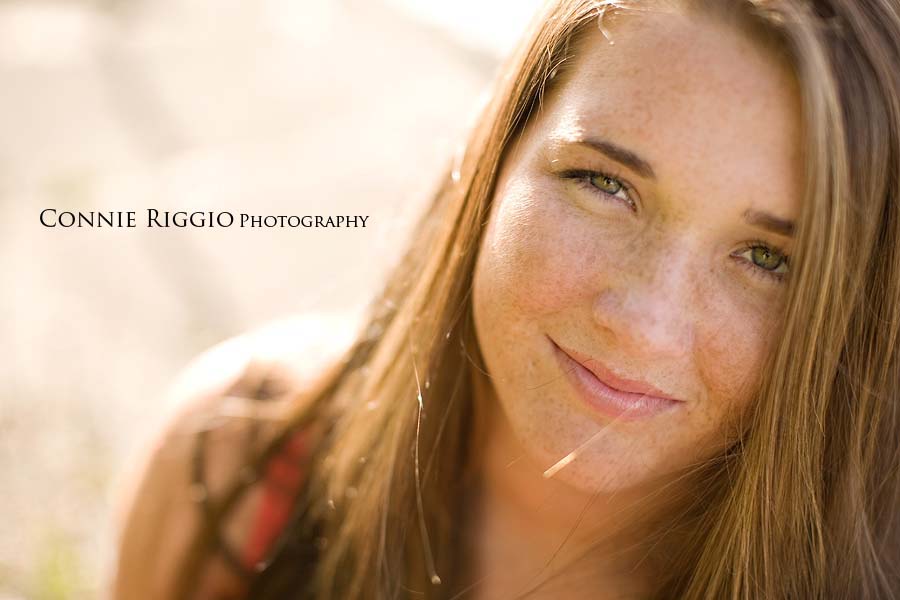 Kaysea wanted some images of her and Baxter together.  I first asked her how they met (left picture) and then had him join her.  They are adorable together as you can see… and there's more later on.  The mom's came along too.  Behind every fun and energetic senior is a great parent that I have the honor of meeting. I really do have the most awesome job (for lack of a better word).
We wanted to make sure we celebrated spring in our shoot.  I love these little white flowers.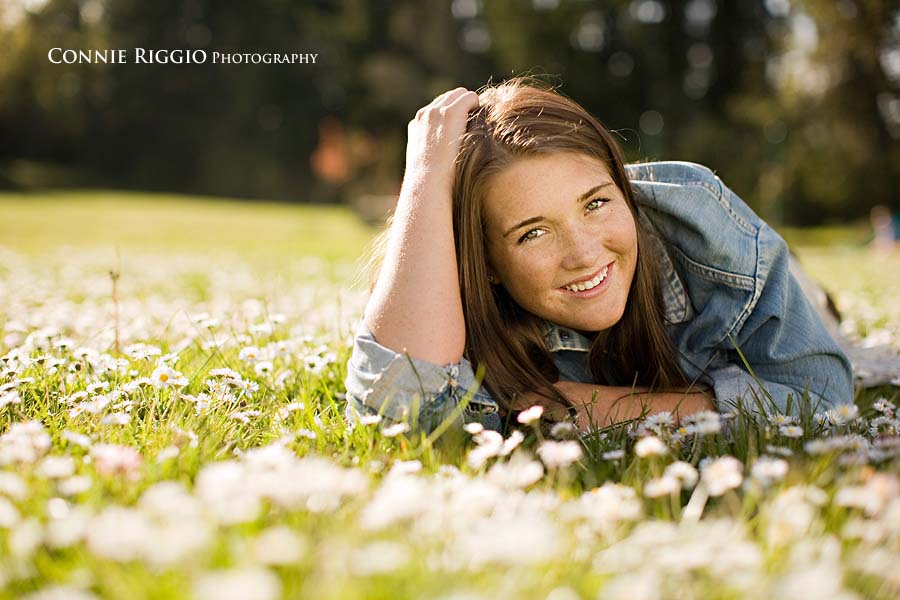 Oh, and more sunshine.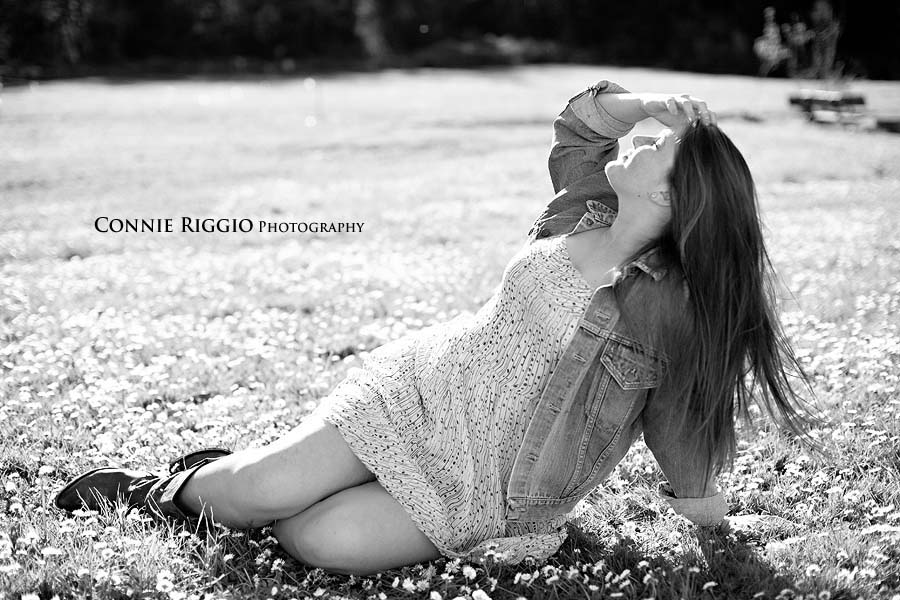 The classic pose, of course!
Doesn't Kaysea have the most beautiful green eyes?
Love this image!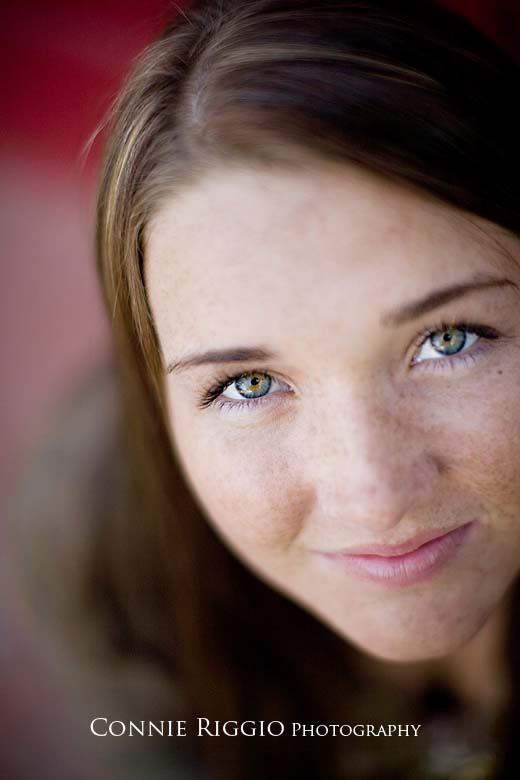 Watch out Kaysea, your personality is showing and I love it!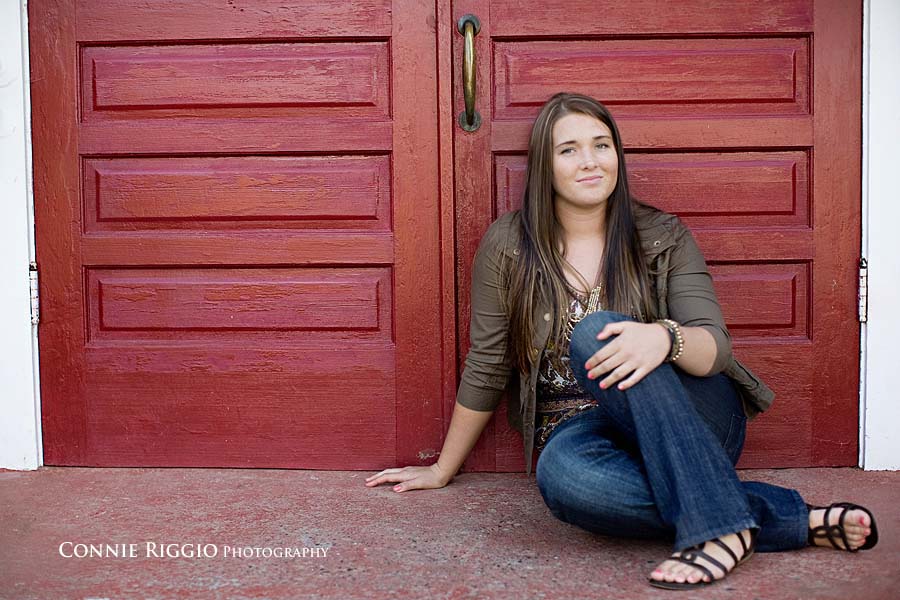 Kaysea had all her spots picked out for the shoot.  This is the Fox Island Yacht Club and the water was simply amazing!  Can you see the reflection?  Just crazy!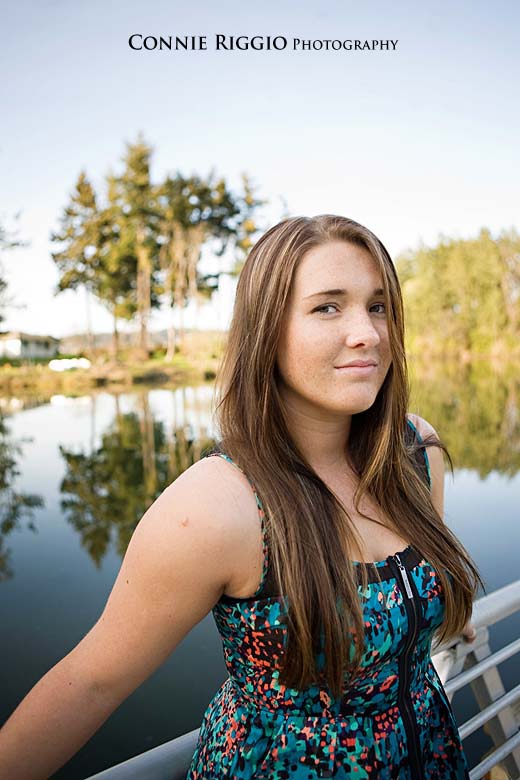 Kaysea's dad built the dock she is standing on.
Again, Baxter and Kaysea.  So natural together.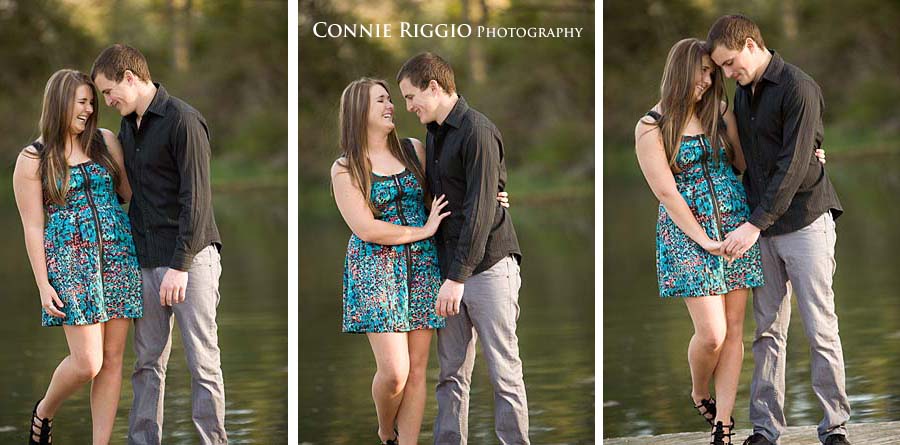 Cuteness I tell you!
On the way to the Yacht club I noticed this tire swing in the front of someone's house and knew we just had to use it.  
Love this!
Oh and the little shack in the distance, picture perfect!
The interesting thing is, this is in front of Baxter's old home!  That was his tire swing!
So, we had to get him on there too.
Flexing those muscles

, oh, and that dimple, stop it, adorable.  Yes Baxter, I used that word on you.  I can't help it, I'm a mom of a couple teenagers too and we use that word.
His mom wanted a picture of him in front of his old backstop too.  So cool that we "discovered" all this along the way.
We had a wonderful time with everyone!  Thanks for the day Kaysea and thanks for the cupcakes too!  You are the first to give me something like that.  How sweet of you.