Grant is a senior from Sumner High School and a very cool one indeed.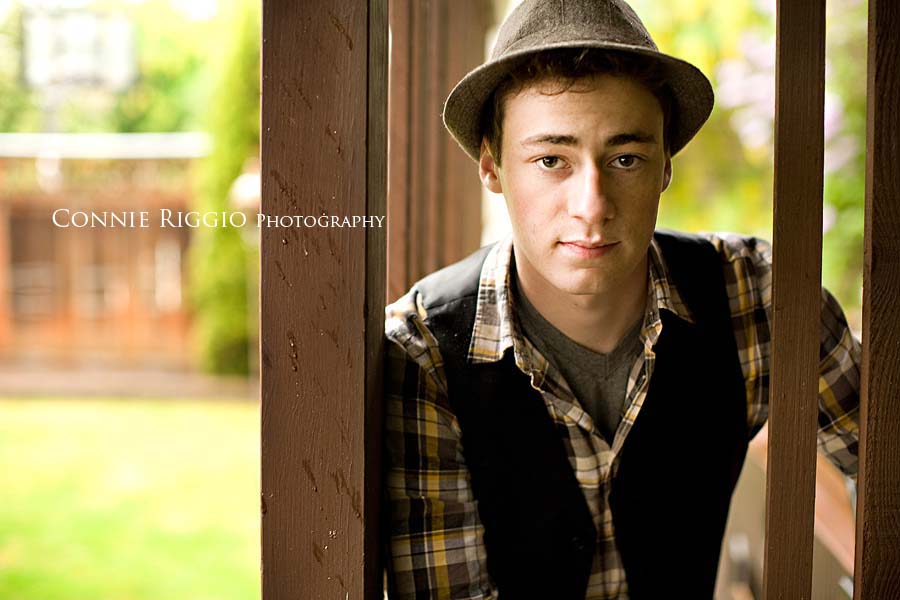 He came with his mom, sister, his guitar, some great clothes and an excellent attitude.  I love my guy seniors!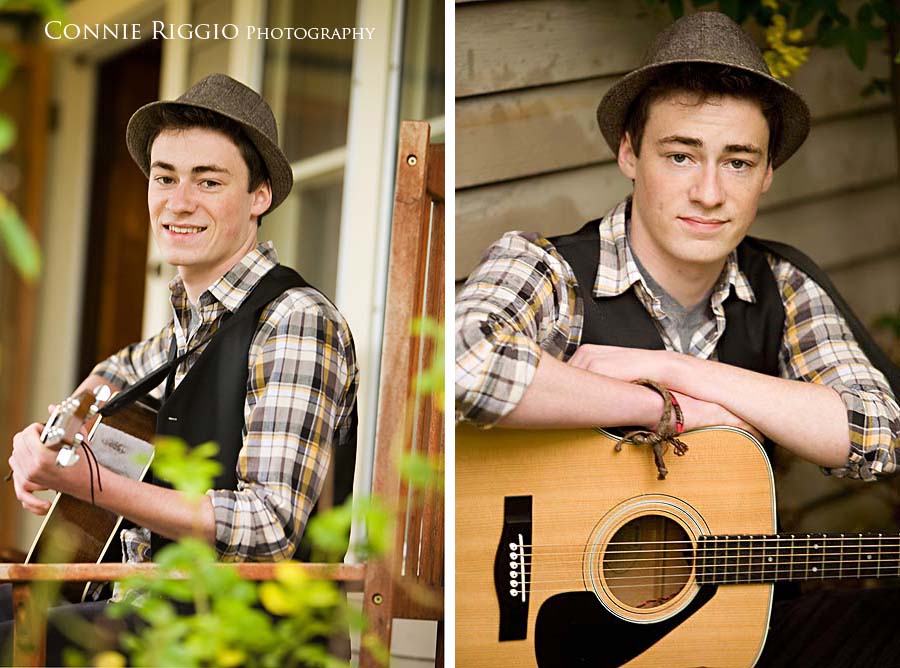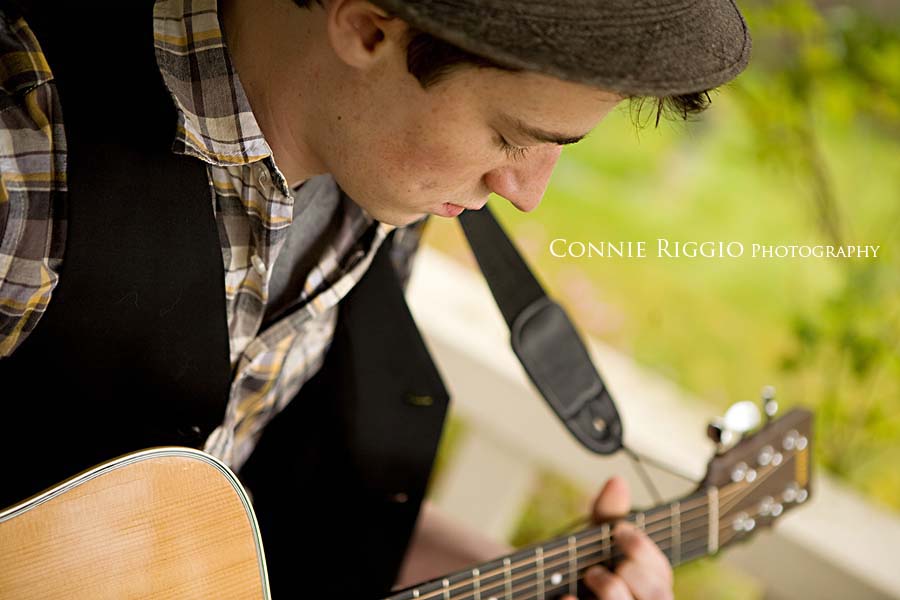 He wasn't sure about the flower atmosphere, but it works because the ukelele is a romantic instrument and flowers enhance that feeling.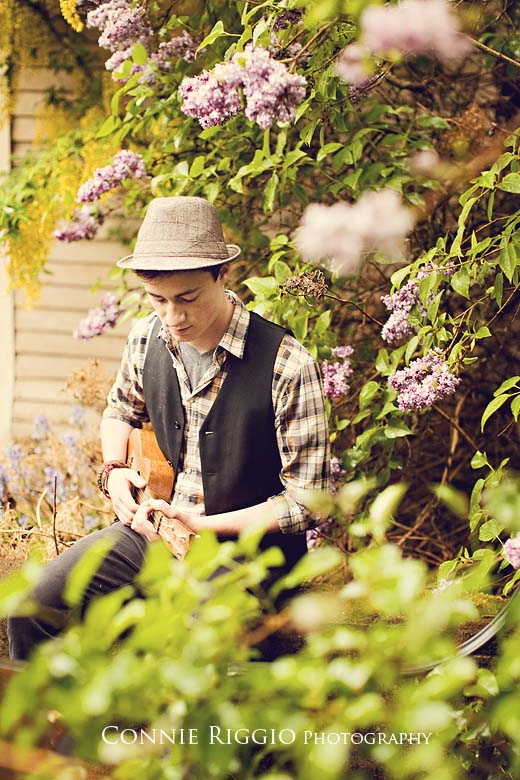 It was yet ANOTHER rainy Washington day, so we did the first part of his session right in my own yard – that's a first.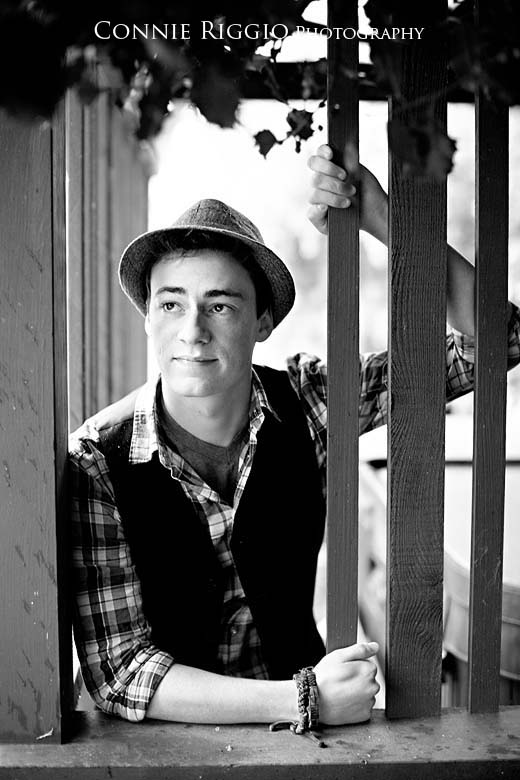 When he told me he wanted to get a few shots with his Spartan costume I wasn't sure what to expect.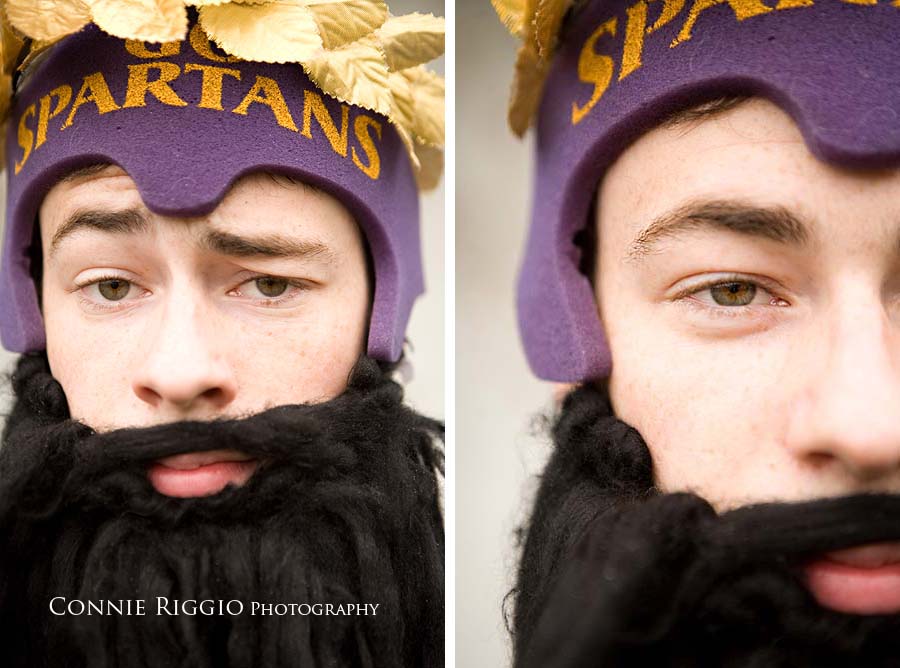 He is a fan, can you tell?  He wears this to every school game.  I am assuming football, but I could be wrong?  I know nothing about sports and would like to keep it that way.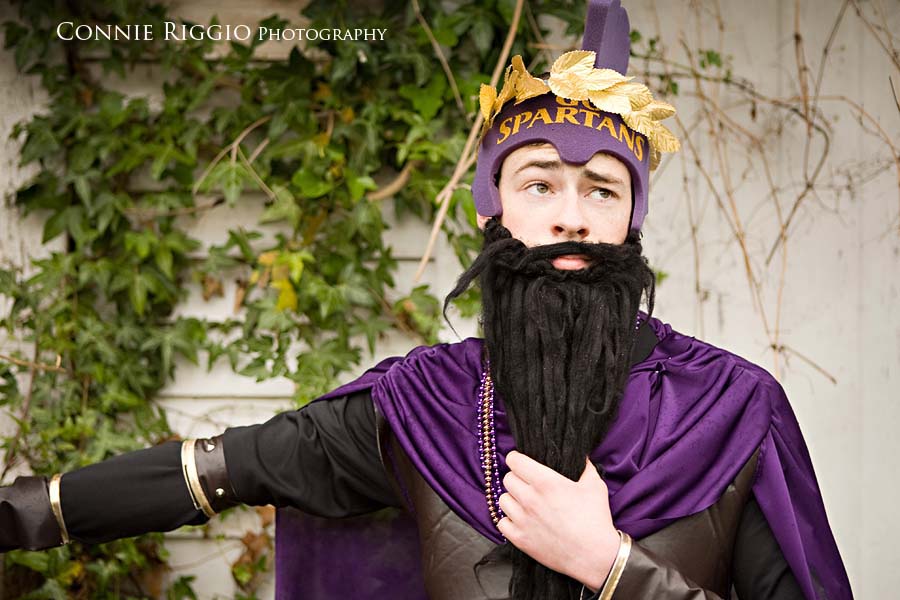 Even though it was a cold, rainy and windy day we decided to do the Narrows Bridge for part of his shoot.  I have always wanted to, so I was all in.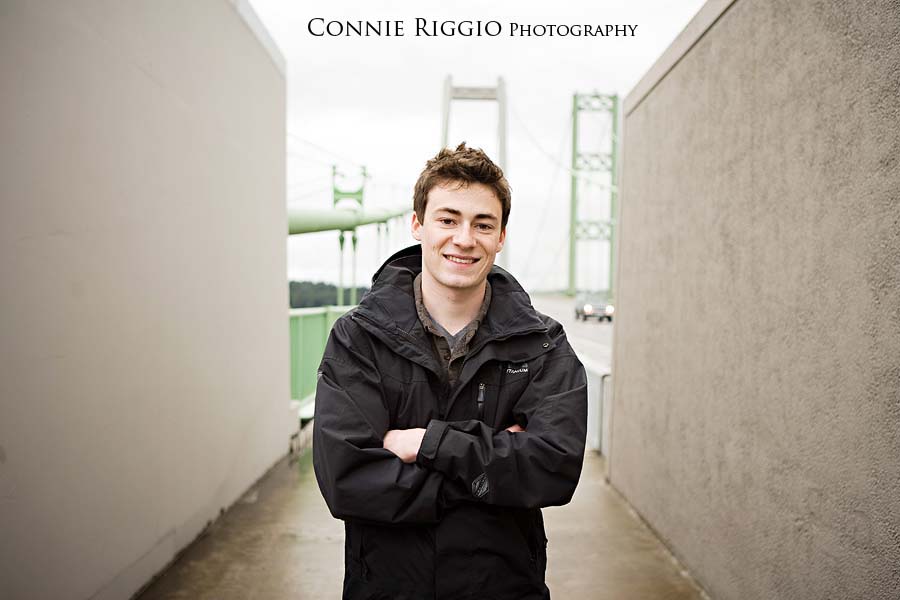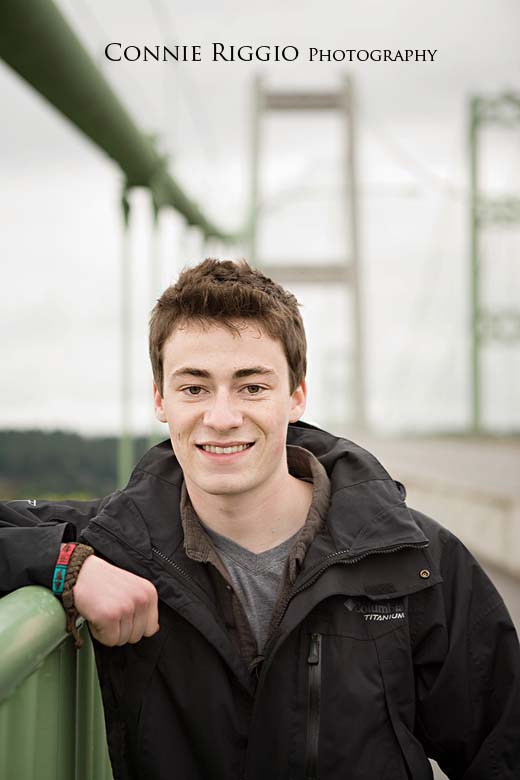 Love this.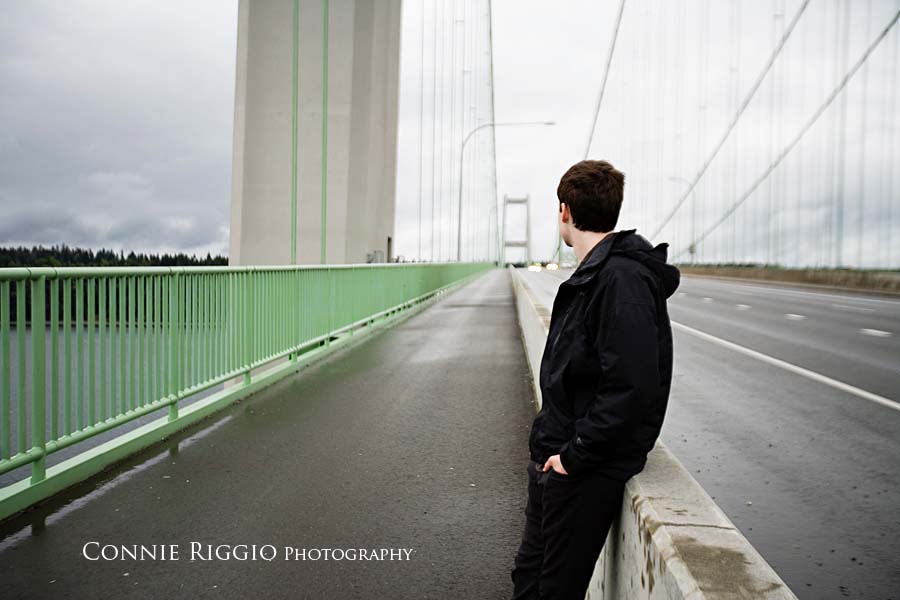 Nice hat Grant!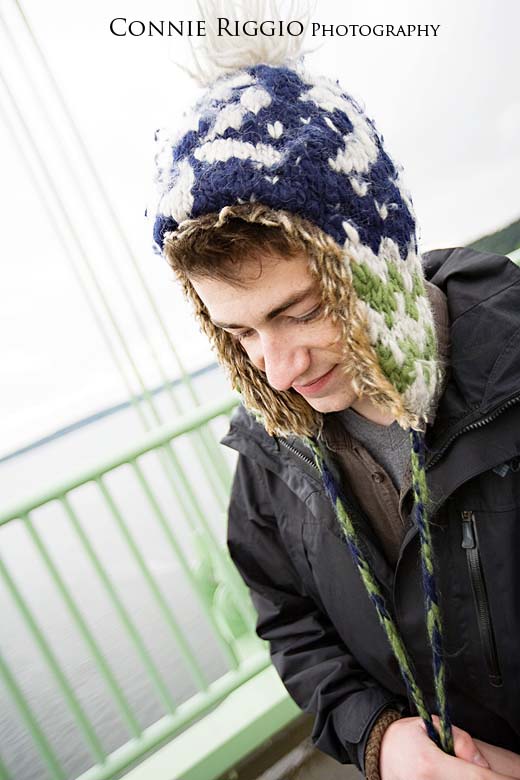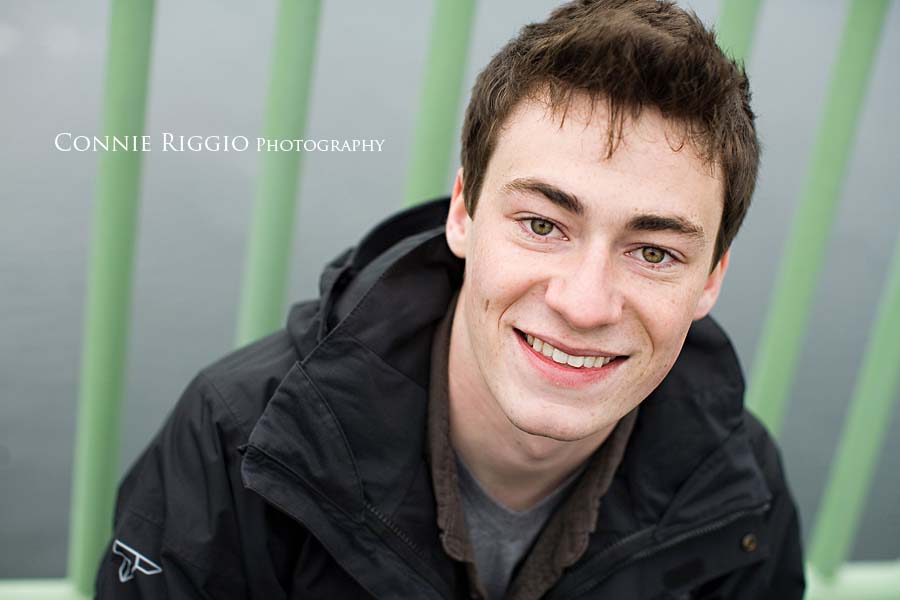 After the bridge we headed just down the road from my house to get a few urban shots.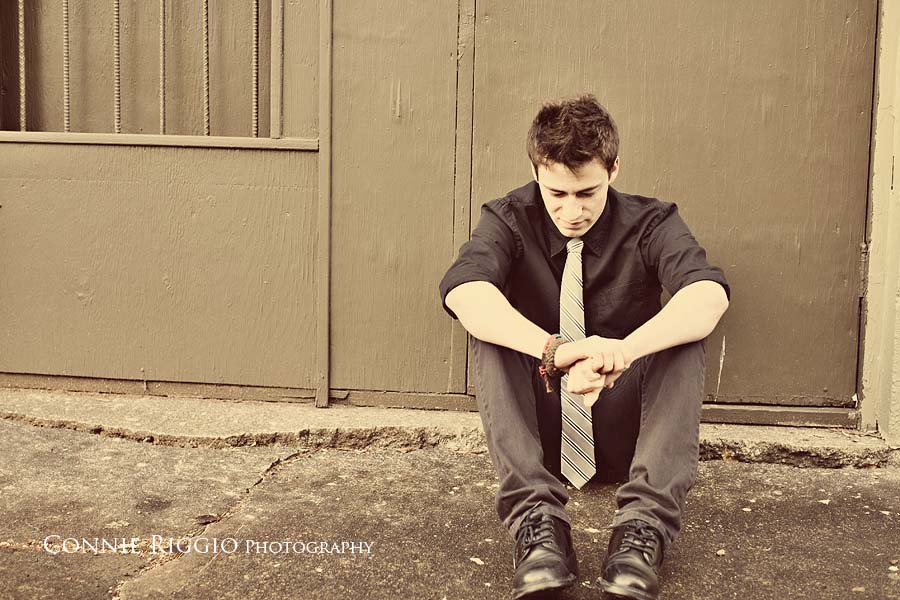 The weather started to get a little better, but we still had to deal with the cold and wind… with occasional raindrops.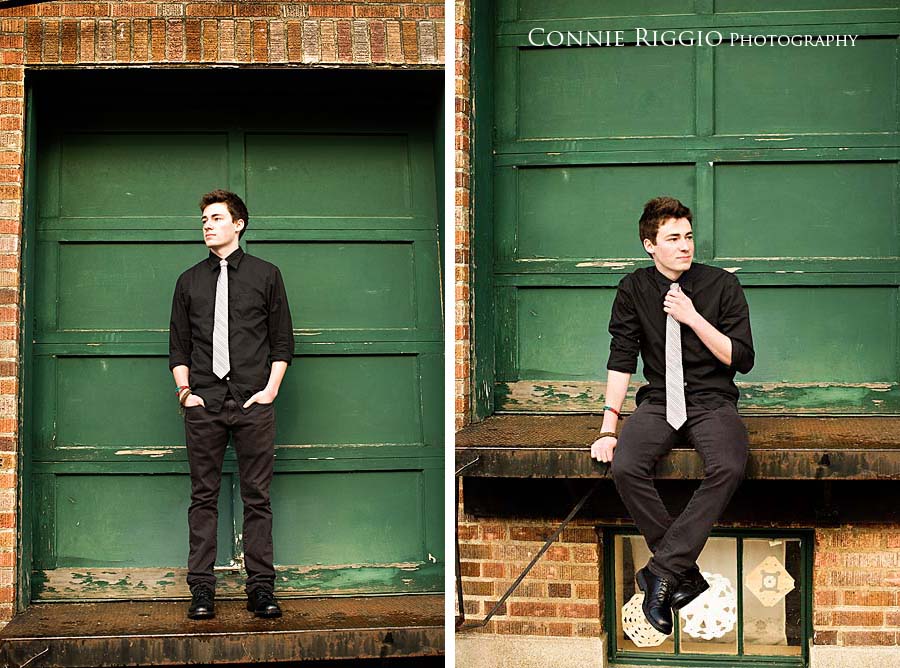 What an actor's face, don't you think?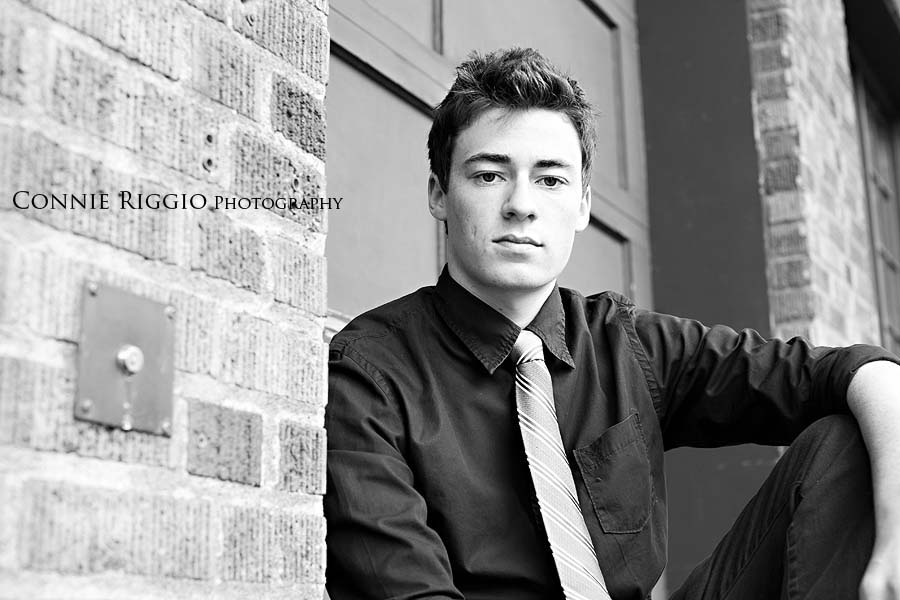 This was one of Grant's favorites (along with the Spartan ones of course).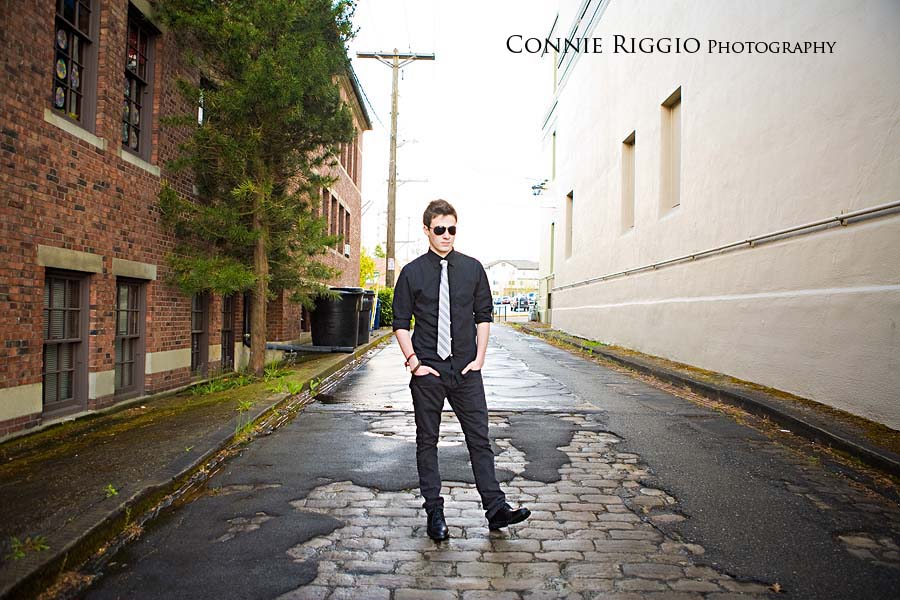 You already saw that Grant's into playing the guitar, but he is also into into playing the piano, editing music and videos and loves playing ultimate frisbee.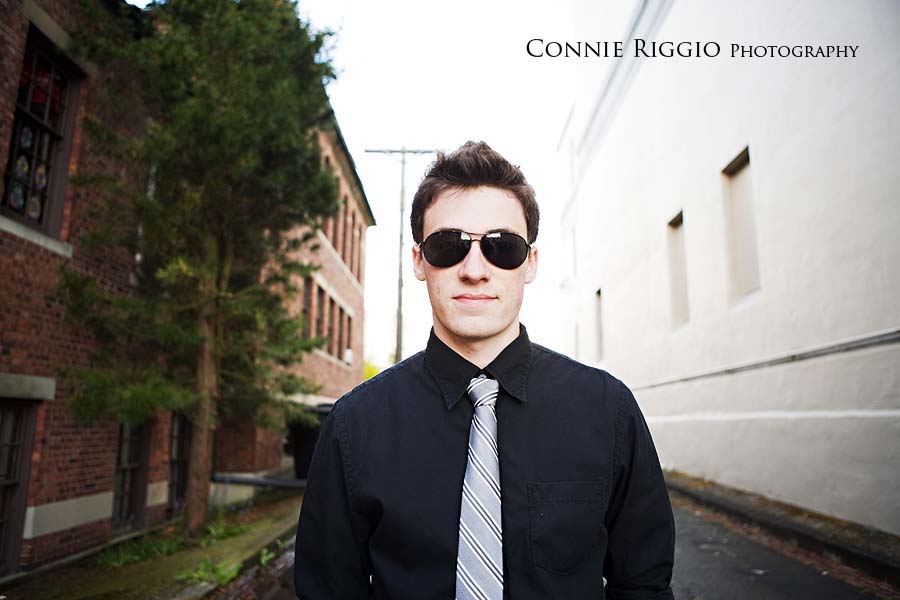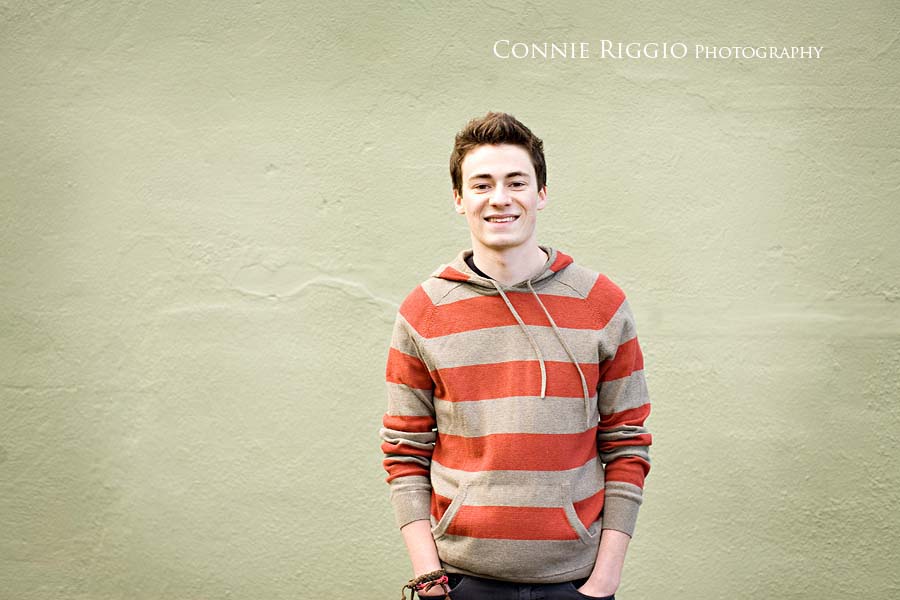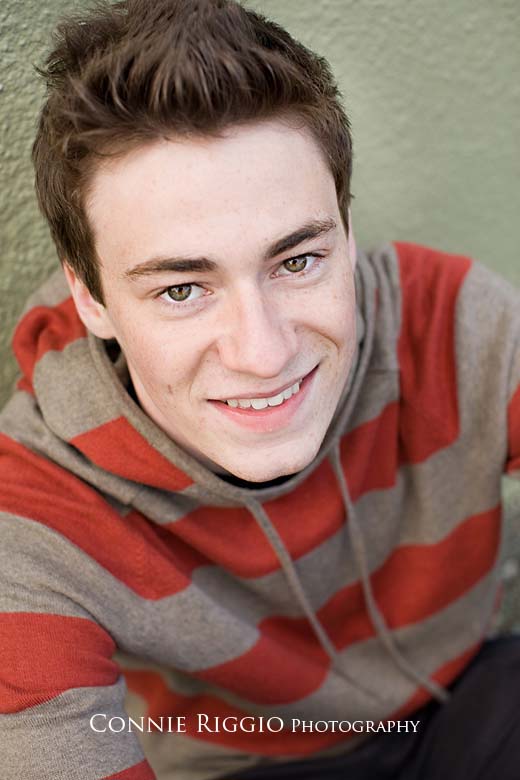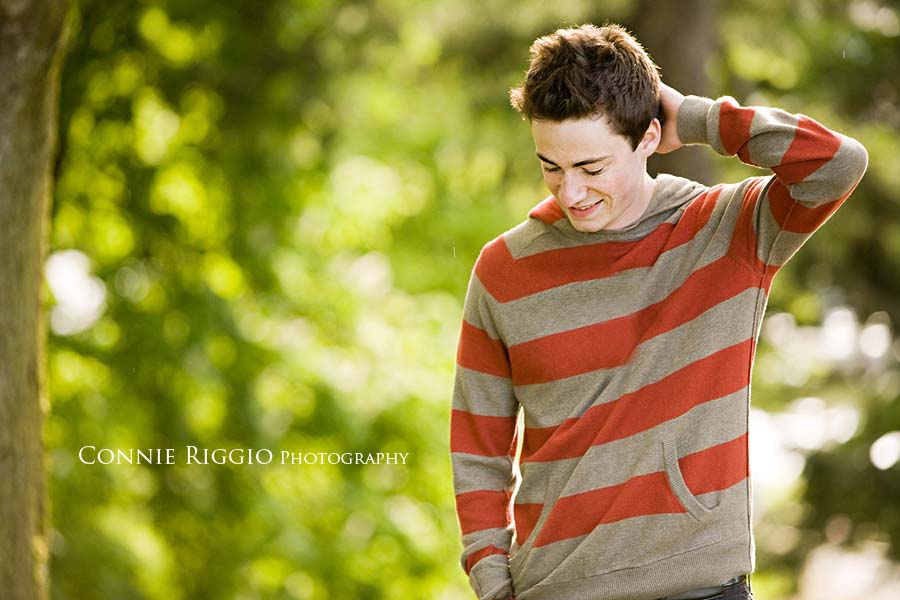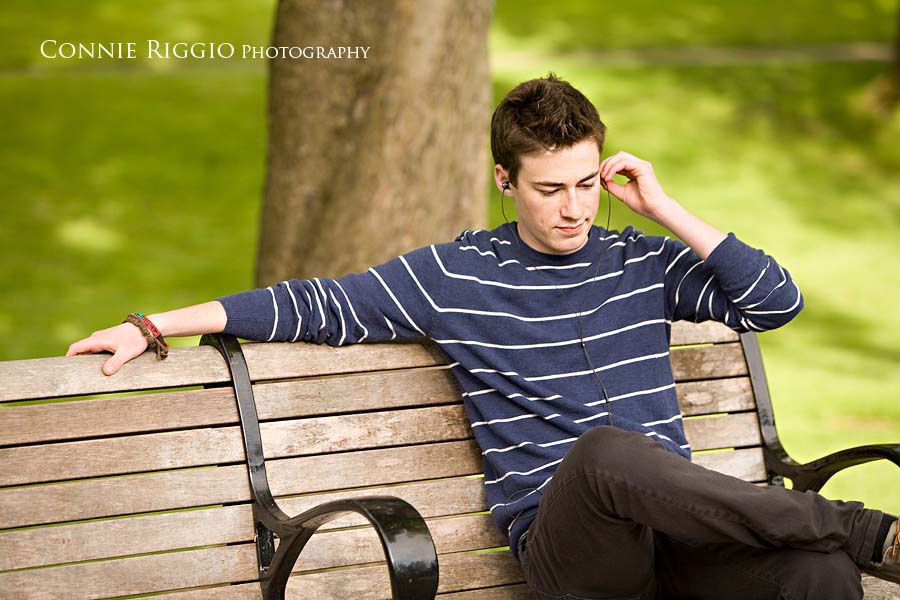 Oh, and he plays tennis too.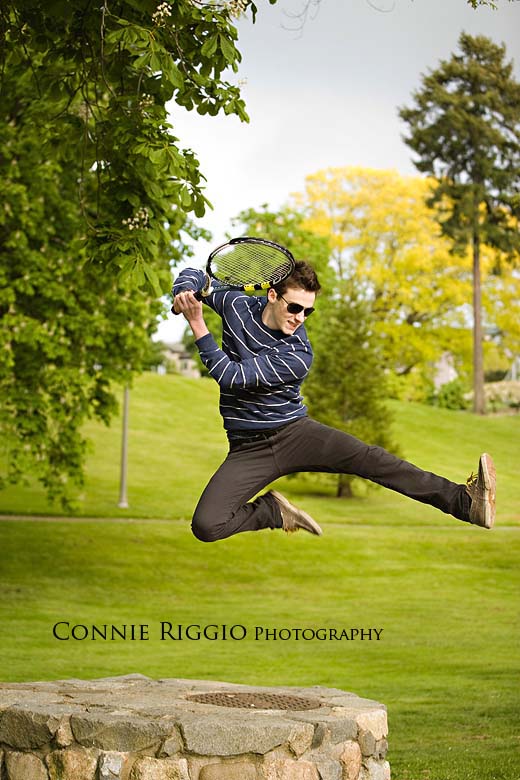 What crazy weather… sunny and rainy… whatever Washington!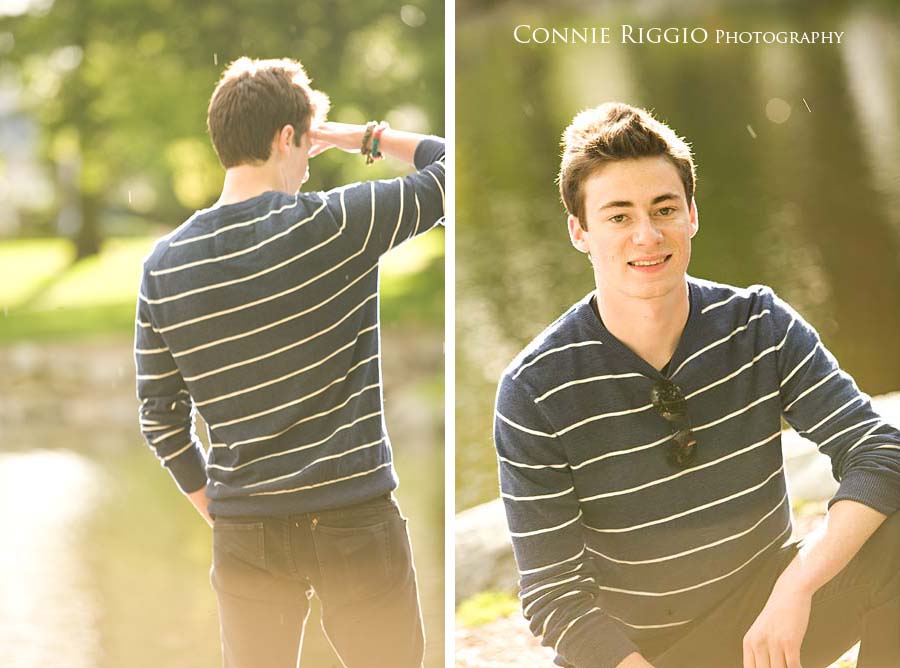 Grant, it was my pleasure to capture the 360 degree you.  I had such a great time!!  Thanks and congrats.  I know you will go far… I can just tell.  Mom, you did well!!!