Dalton is a Steilacoom High School senior and like most of the guys I shoot… not that excited to have his senior pictures taken. I try hard to make it fun for my seniors and to give guys the cool images they want instead of the basic smile at the camera and look perfect shots that used to be the norm. Today's seniors want style and flare. Someday I will dig up my senior pictures and post them so you can all laugh at me, a girl from the 80′s!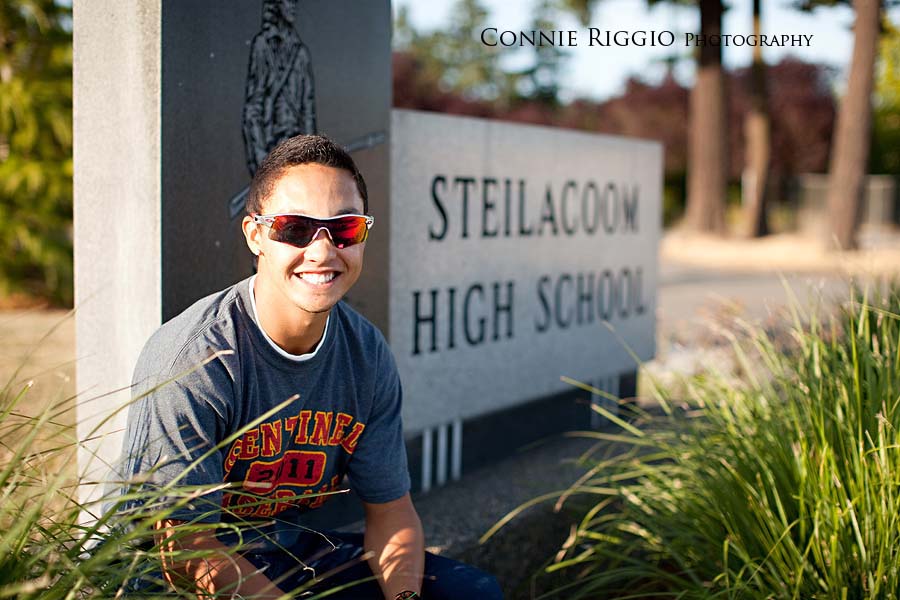 I've photographed Dalton's family in the past, so he knew what to expect.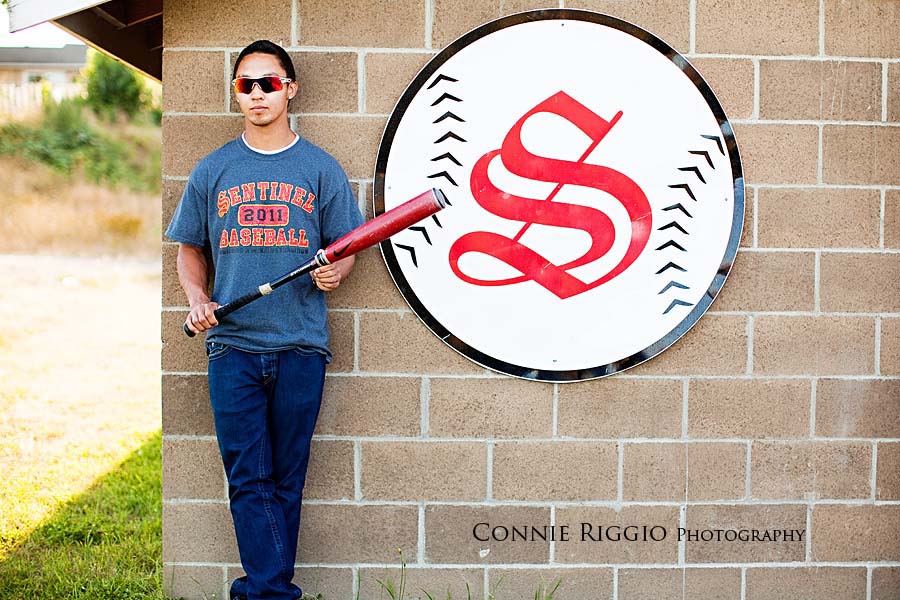 Baseball is important to him, so we made sure we included it in his session and to make it extra relatable, we went to his high school field.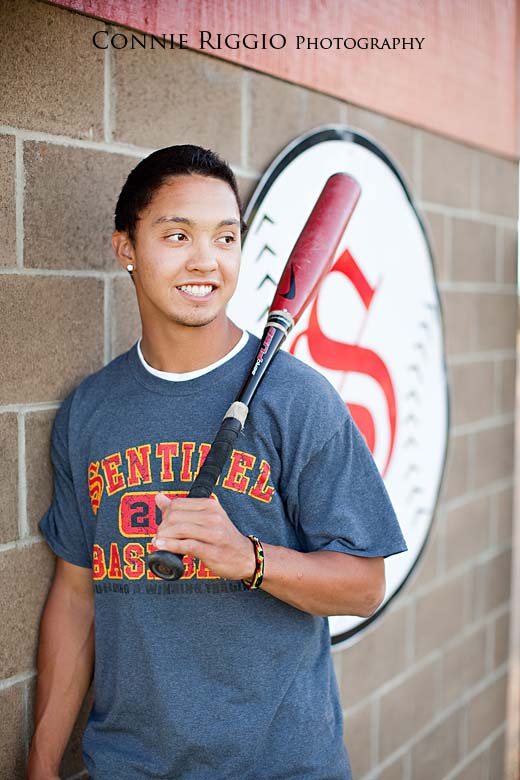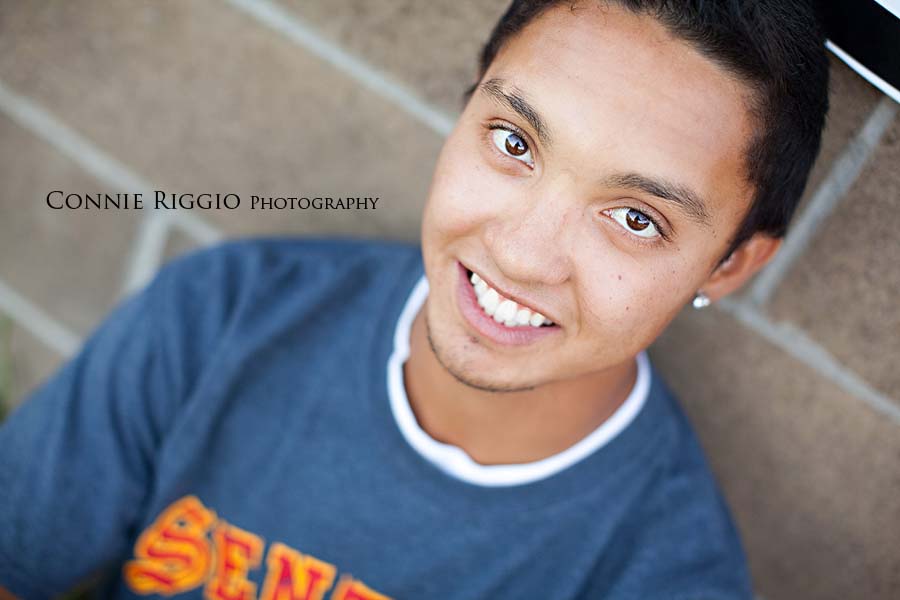 Dalton is quite the sports guy!  He plays baseball, football, basketball and loves longboard and water sports.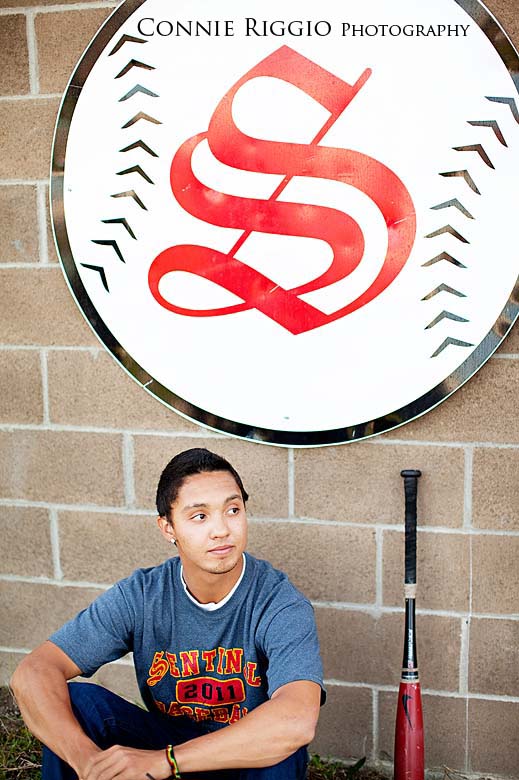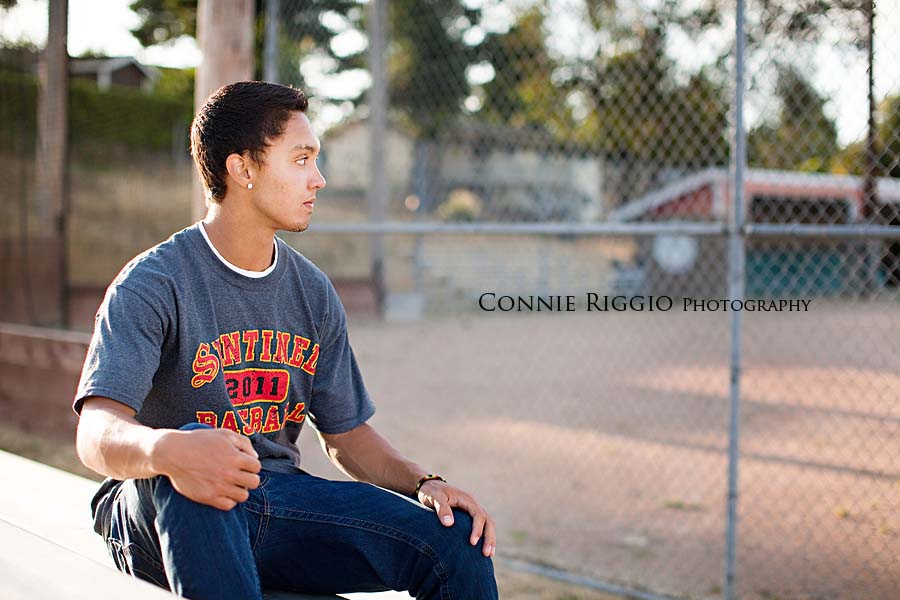 I love it when we capture those natural smiles.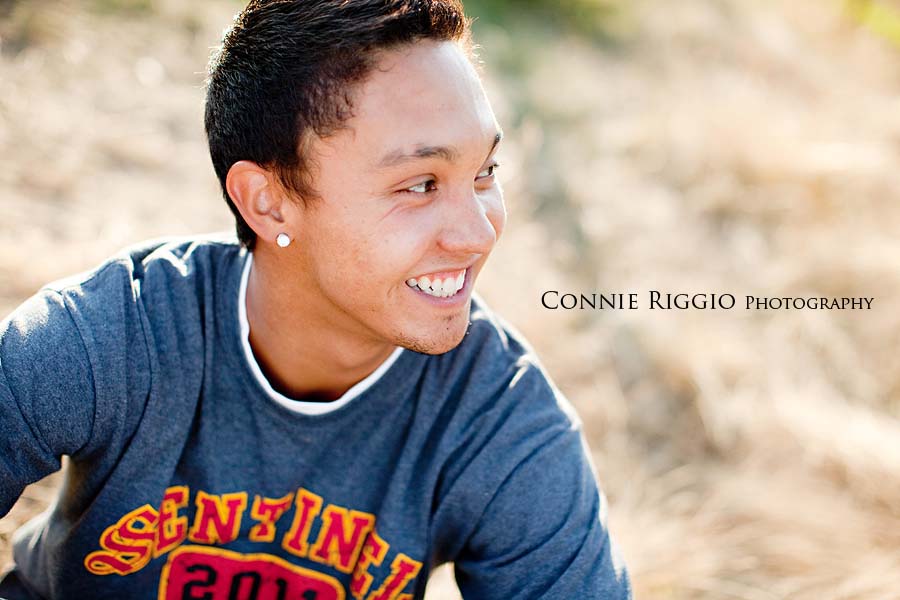 or a natural movement.  People always look their best (or like themselves) when you can capture their natural movements.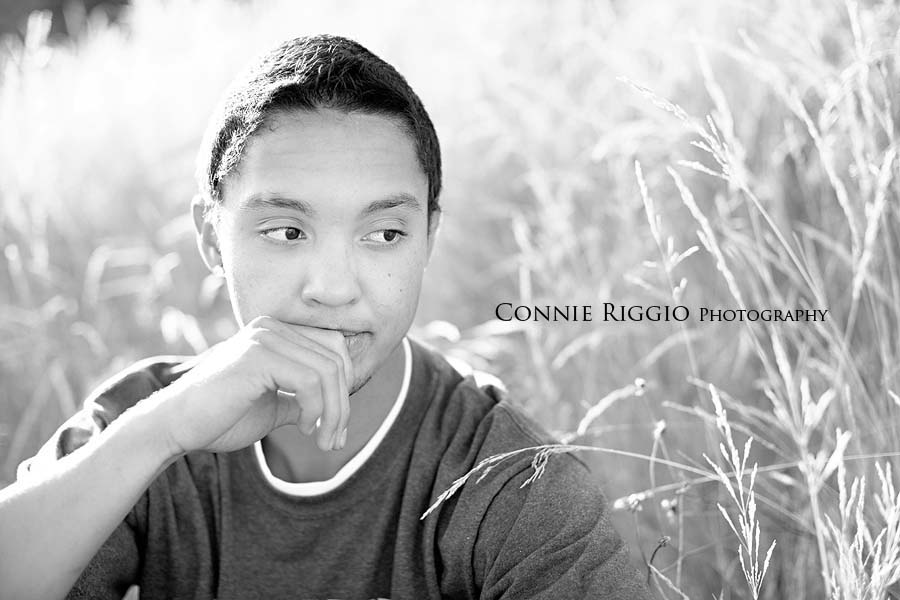 This was such a sunny day, so we took full advantage of all that it had to offer.  We couldn't pass up the glow of the grass next to the baseball field.  I have learned to stop and listen to my intuition and take advantage of the opportunities that come my way when I am on a shoot.  If I feel the urge I stop and act!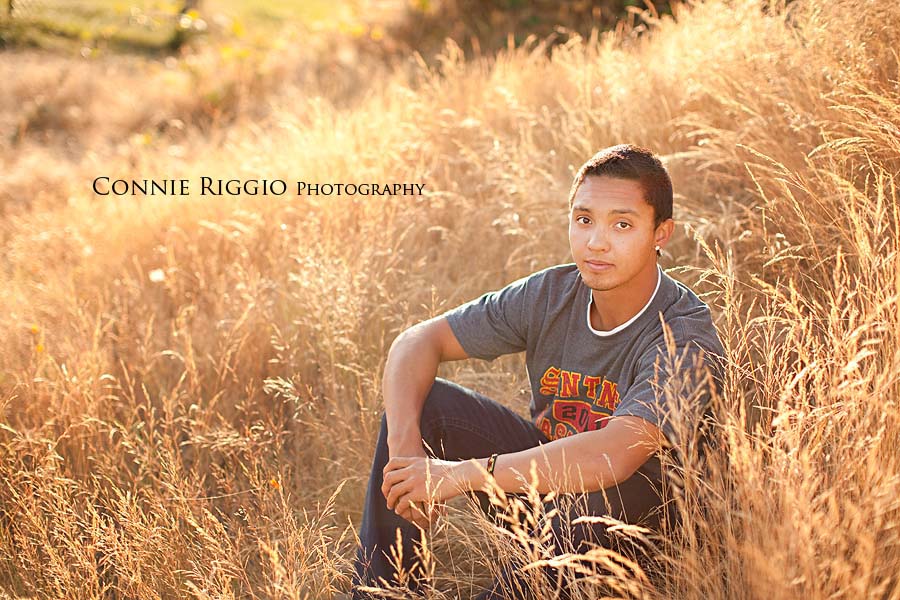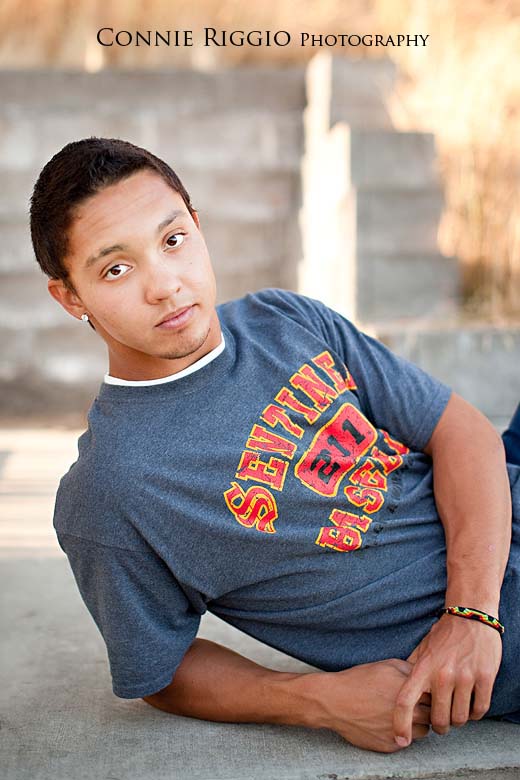 After Steilacoom High School we headed to Chambers Bay.  Chambers has been a popular place lately and because of that it challenges me to think differently when I am there and think of new uses with the area.  I want everyone's experience to be a different one.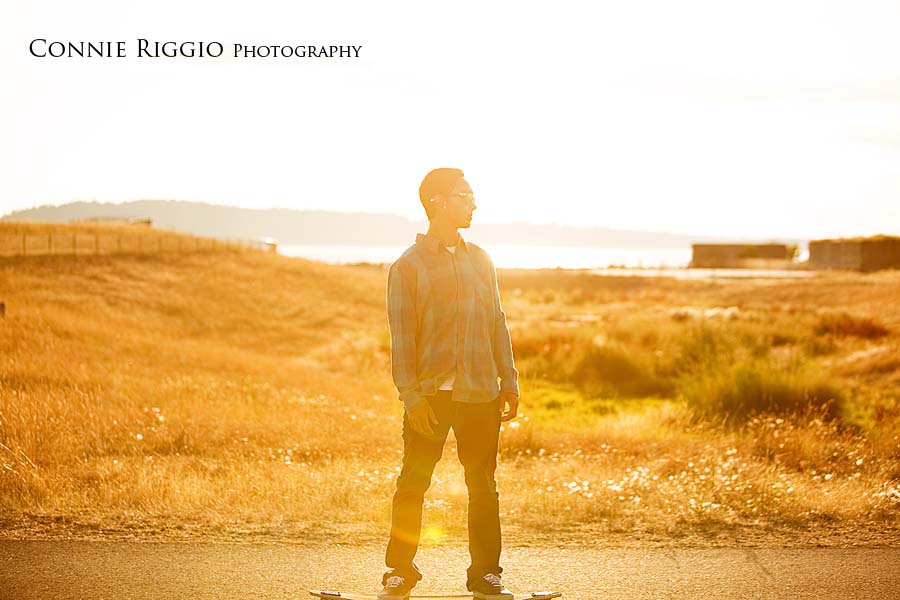 Dalton made that easy for me.  He was up for anything I suggested.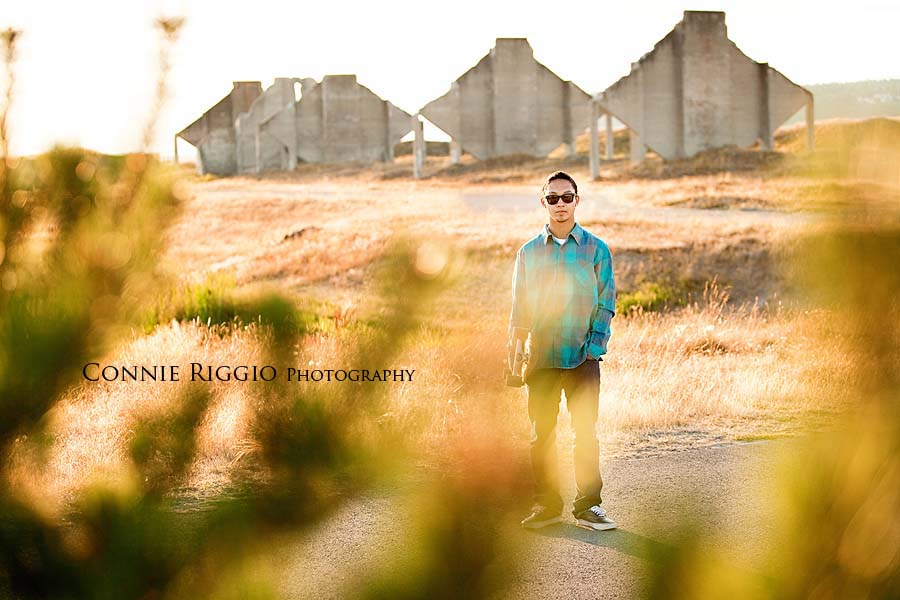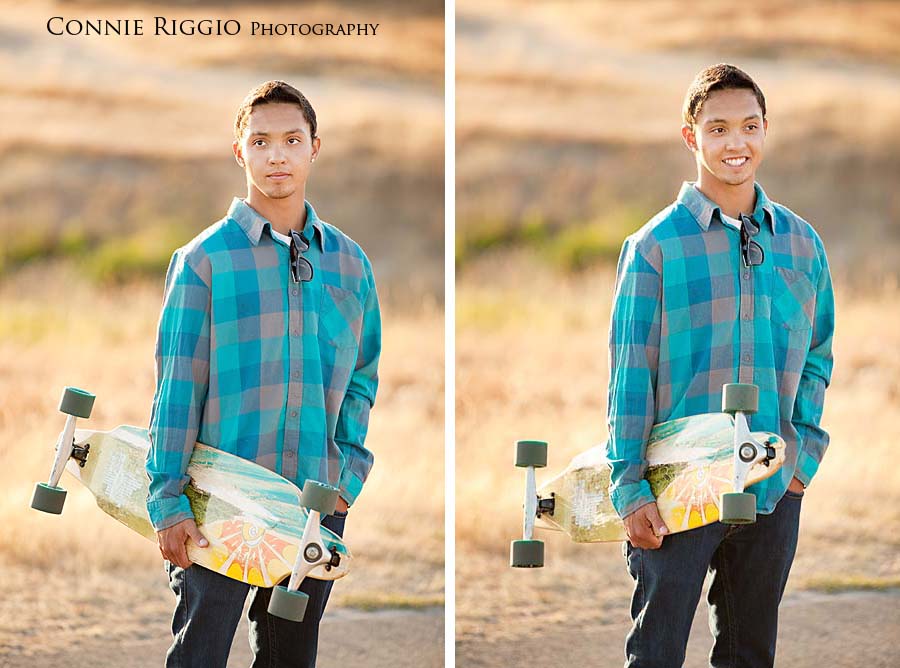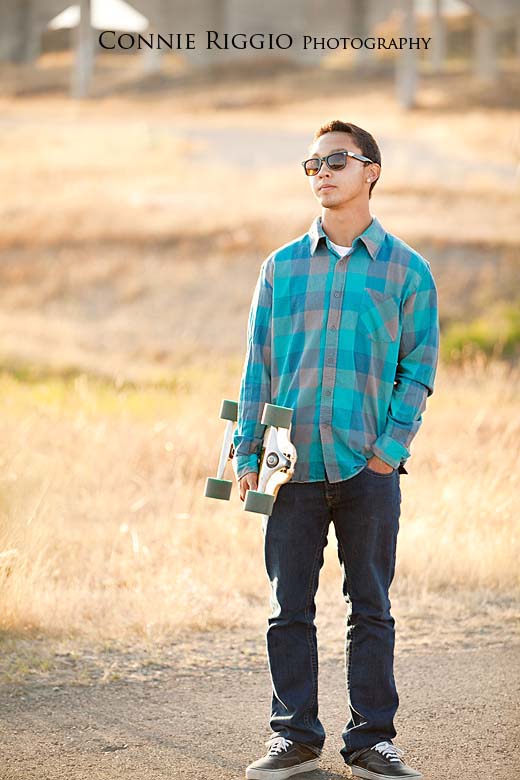 This one is my FAVORITE! The glow of the grass is just so cool and with a cell phone in his pocket, his sunglasses on, and ukelele in hand, it just all came together perfectly!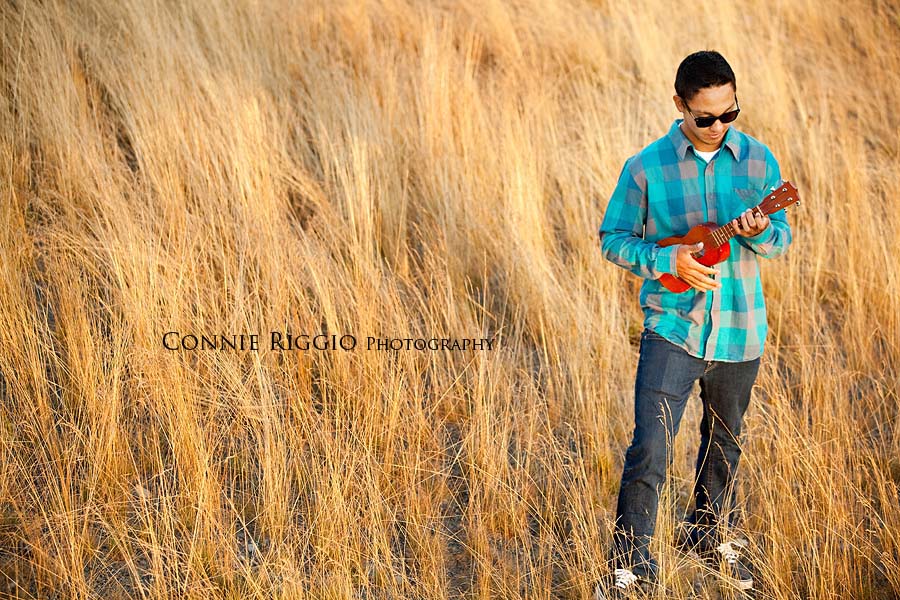 Gotta love wide angles!  I don't use my wide angle much for senior portraits, but I always take it out for a few of the guys.  It just works for them more than it does for the girls.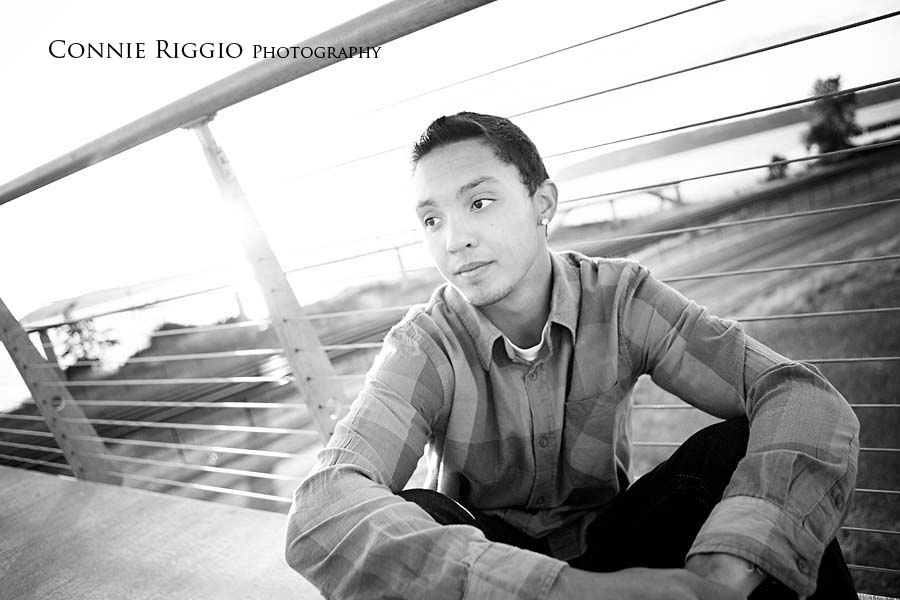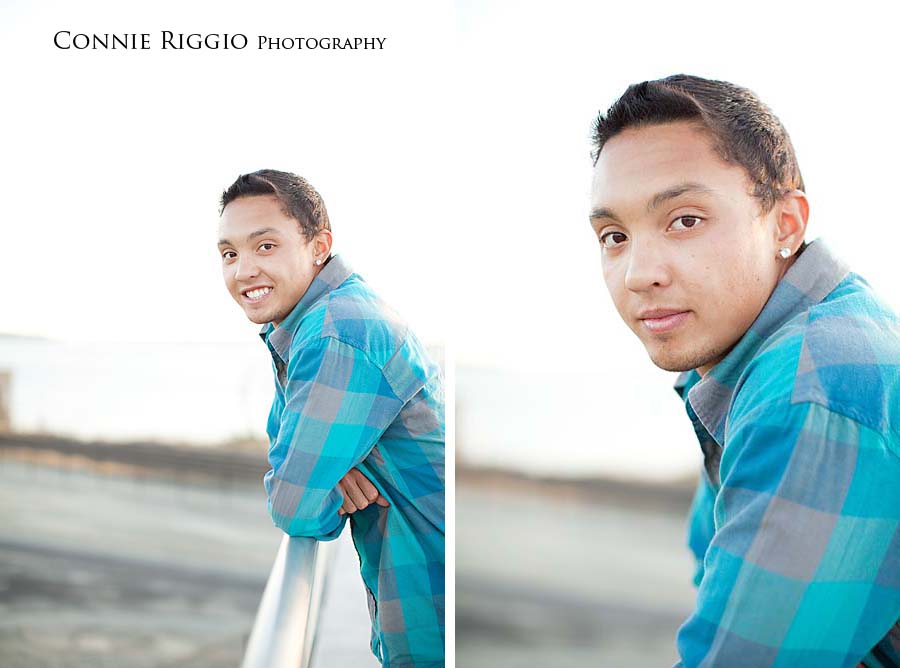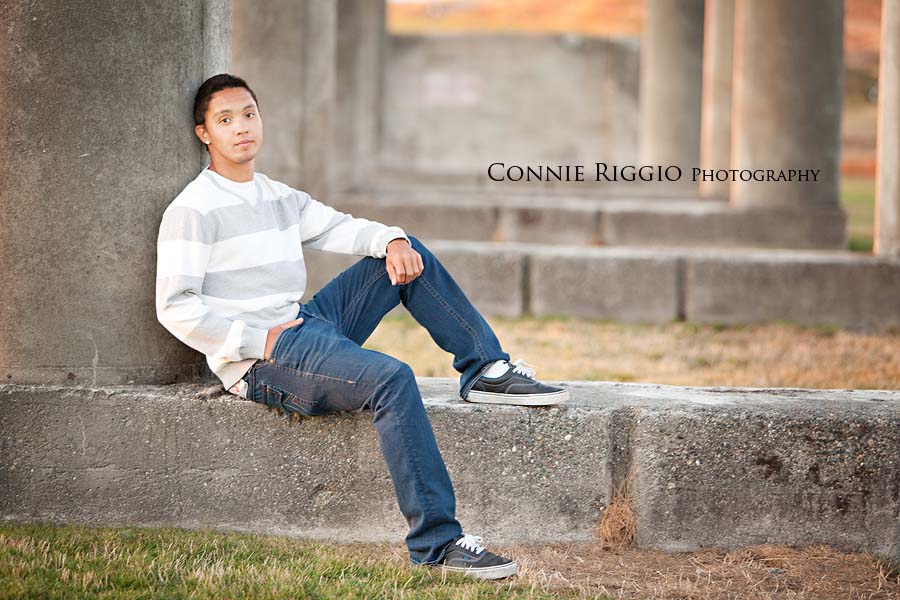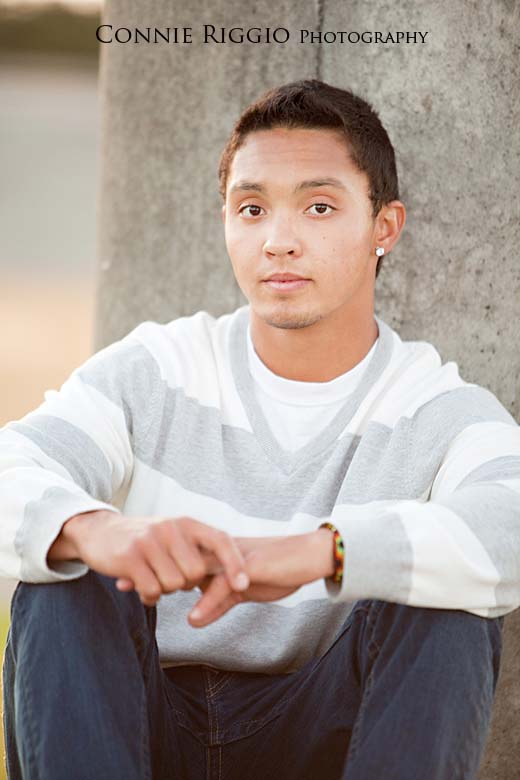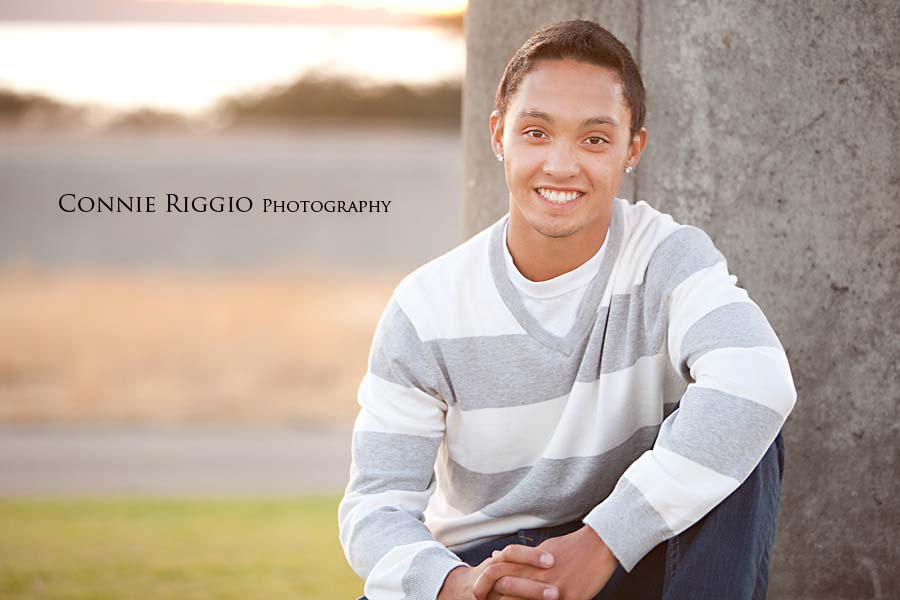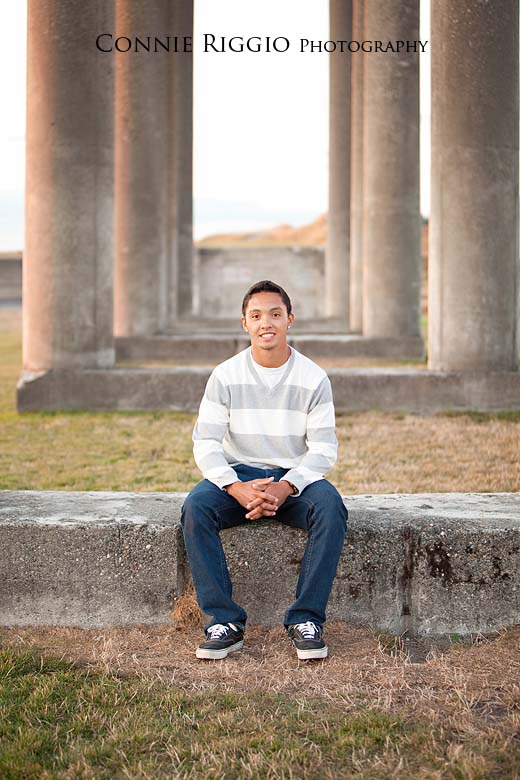 The sunsets at Chambers are always my favorite.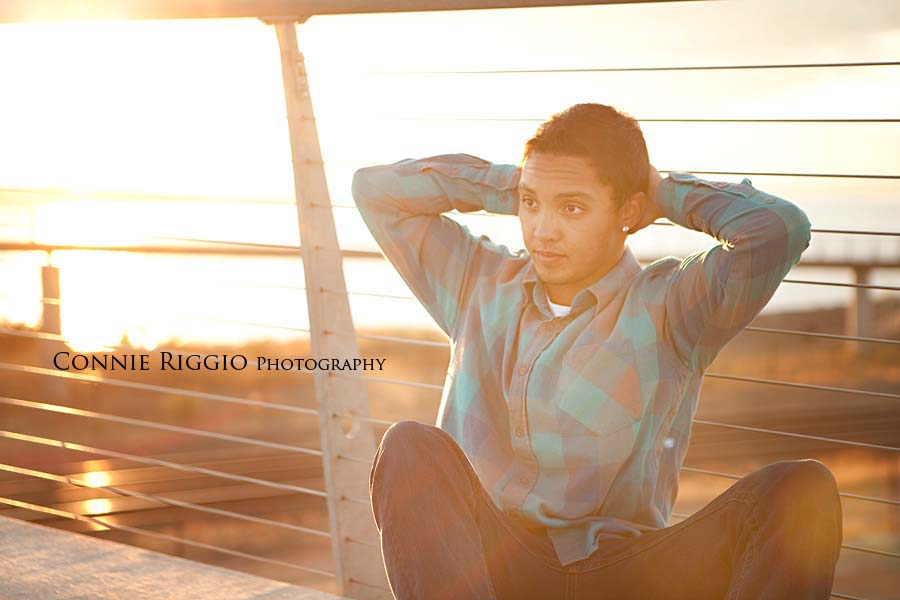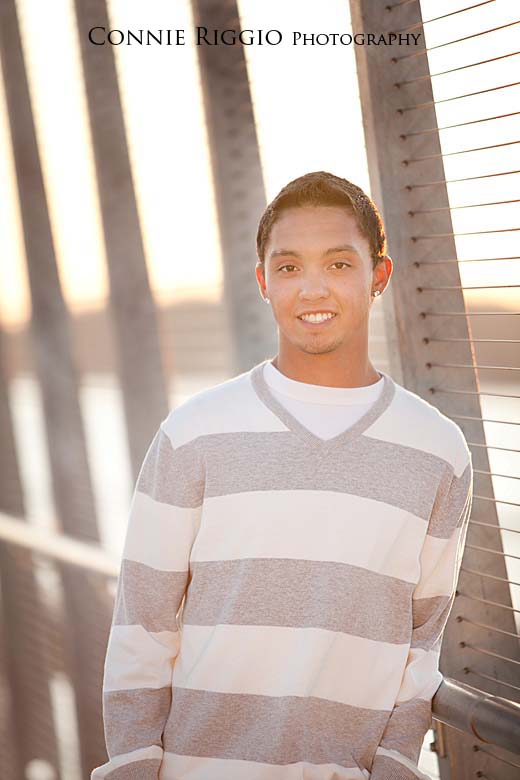 I love the bridge that takes you to the rocky beach.  We never got to the beach for this shoot, since the bridge gave us what we wanted for Dalton.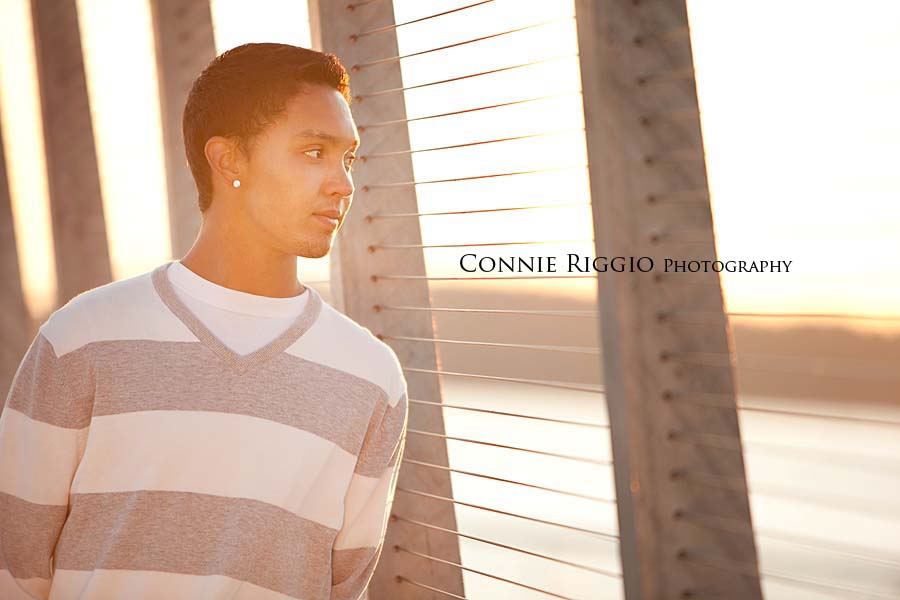 And the glow of the sun is spectacular around the bridge as well.  The orange color of the plants is right out of the camera.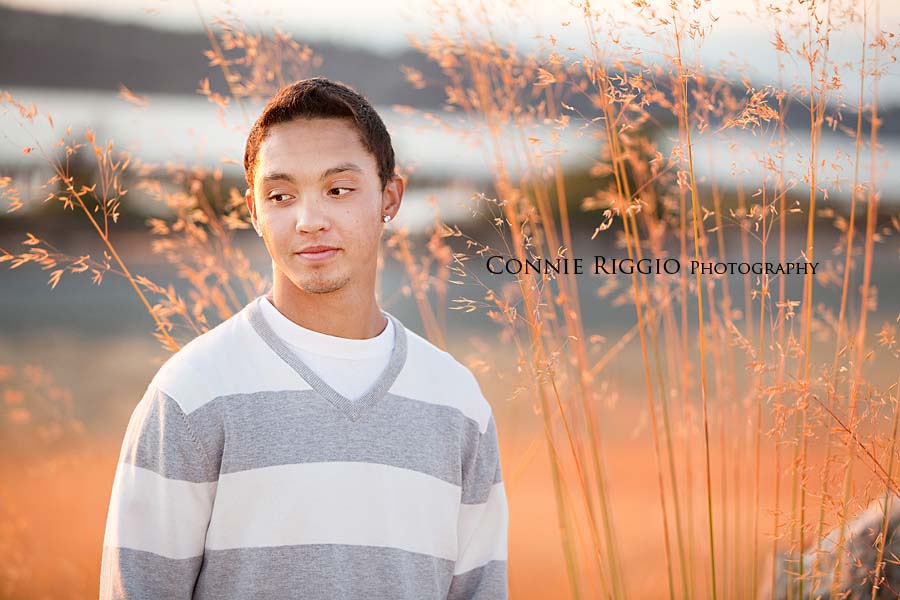 Another great senior guy and another great senior guy session!  Thanks for trusting me Dalton!