Allison is a 2012 Curtis High School senior. I also took her sister, Abby's senior pictures back in the fall of 2009 before I officially started my photography business.  Her images are on an old blog and can be seen here if interested.  Actually, her family is littered across this blog and my old blog, with her grandparents here, her Mom's shoot here,  her uncle and cousins here, and her family here.  Looking back at these I can sure see how my photography has changed and progressed over the past couple of years.  That's a good thing!
I've never really thought about how many shoots I have had the pleasure of doing for this family until I wrote this blog post!  Thank you for being such a HUGE support to me Gullett family!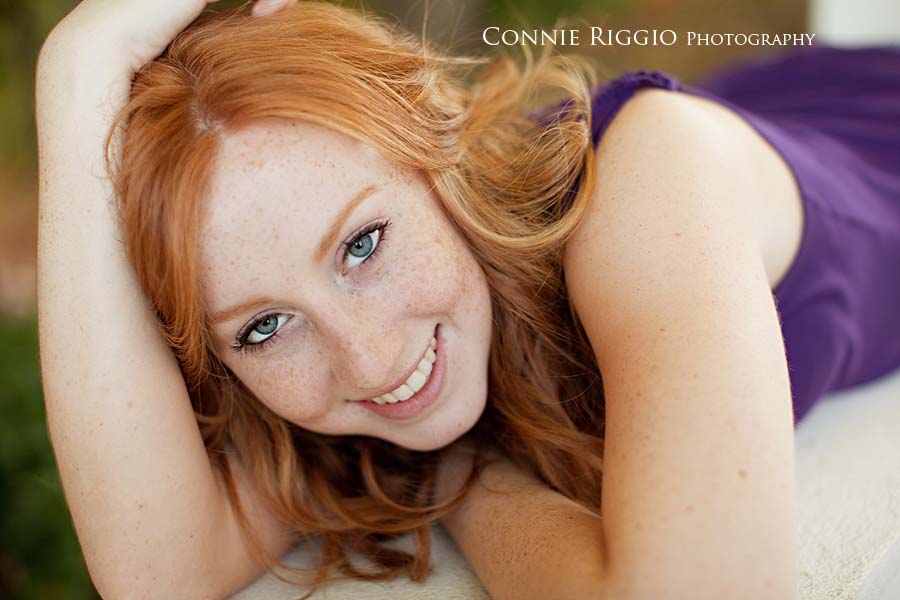 I always joke to Allison's mom, Suzy, that whenever I post a Gullett I have a record amount of people come to my site.  They are a very popular people

.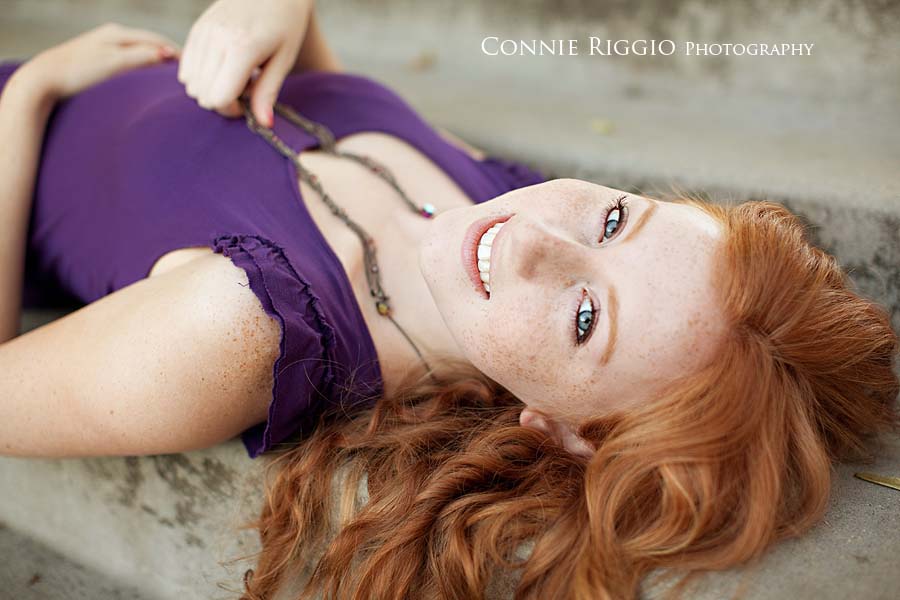 I always look forward to our shoots together.  They are such a fun family and I laugh so much when I'm with them.  Allison was a bit nervous though, since this time the shoot was all about her.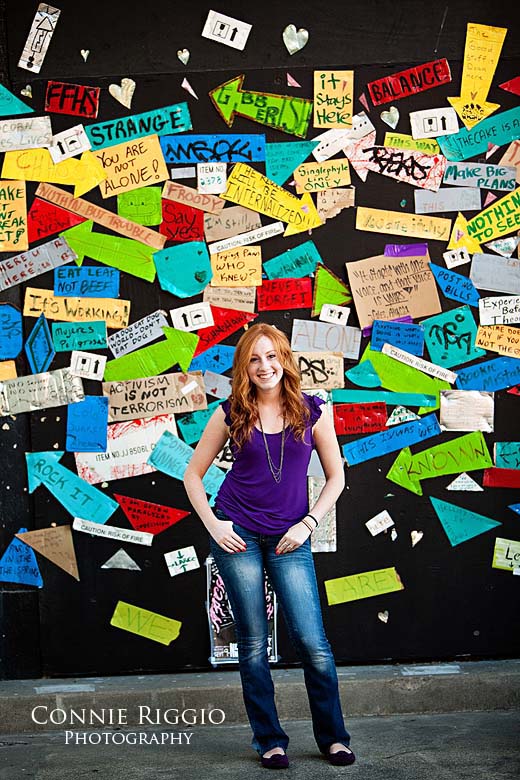 I think she still managed to have fun though.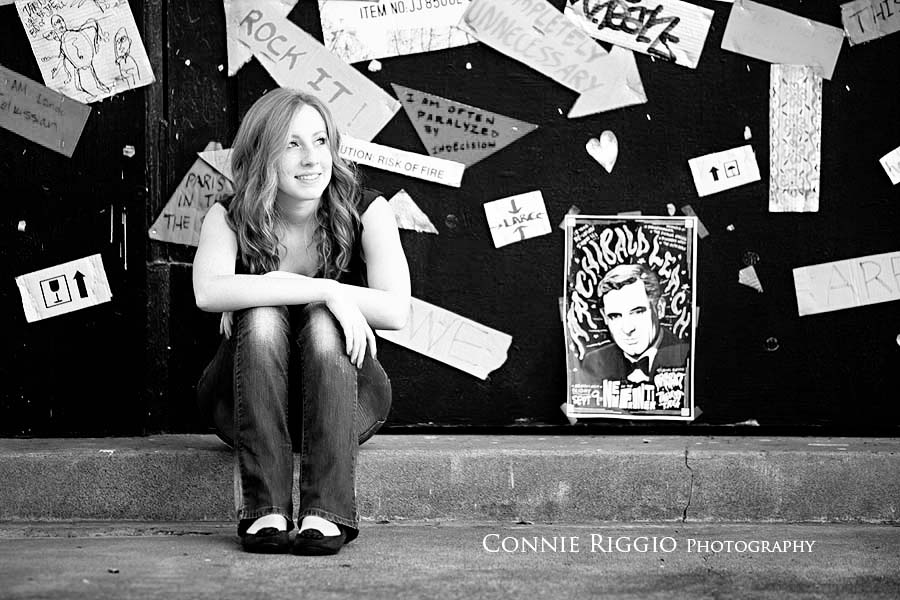 I love these images!!  I found this cool old chair dumped on the side of the road for the taking and I jumped on it.  Well, at first I passed it up, but minutes later, turned my car around and loaded it in!  There was one bad leg, so Joe fixed that for me and well, the seat is a little low, but that's ok.  I love the style and color!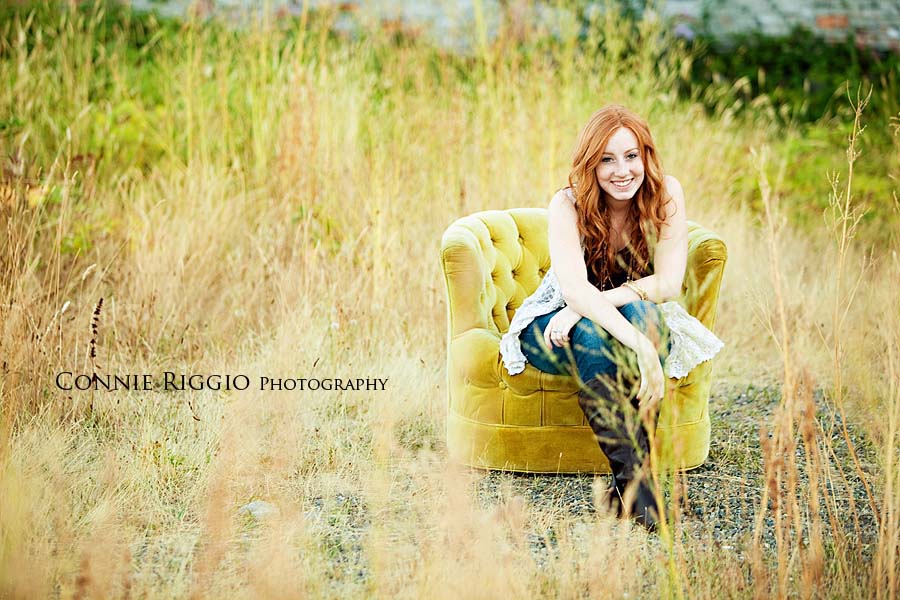 I usually like to stay away from the cliche stuff – but to tell you the truth I do like some of it.  Like this "abondoned' chair in a random field of weeds look.  It's funny how this kind of stuff becomes popular and I am sure it's just a phase, but while it's still here I thought I would give it a try.  I did use this chair one other time, in McKenzie's shoot with another trend, graffiti.  Probably time to retire it now

.  If I use it too much it won't be as special and I like to keep things special!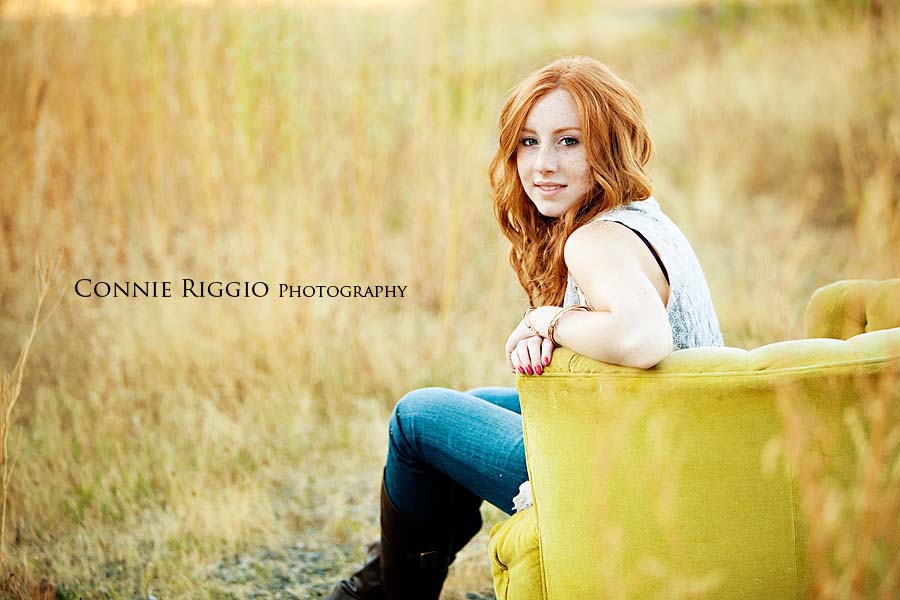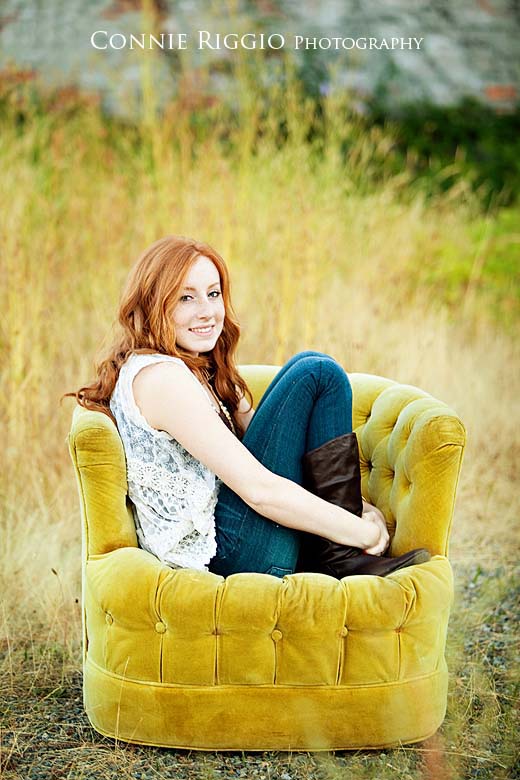 Sun flare is also a trending photography technique.  I have loved that look for a long time.  It reminds of the 70′s.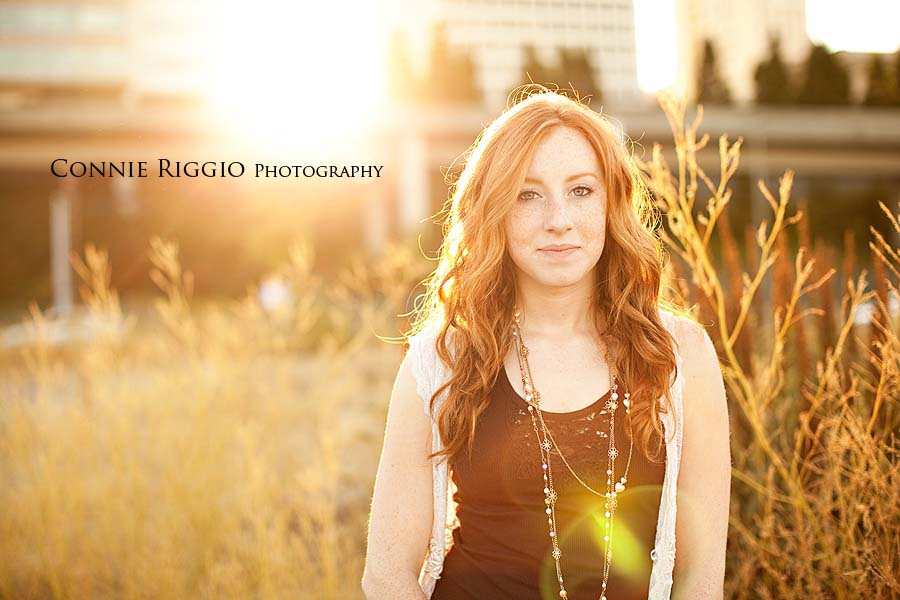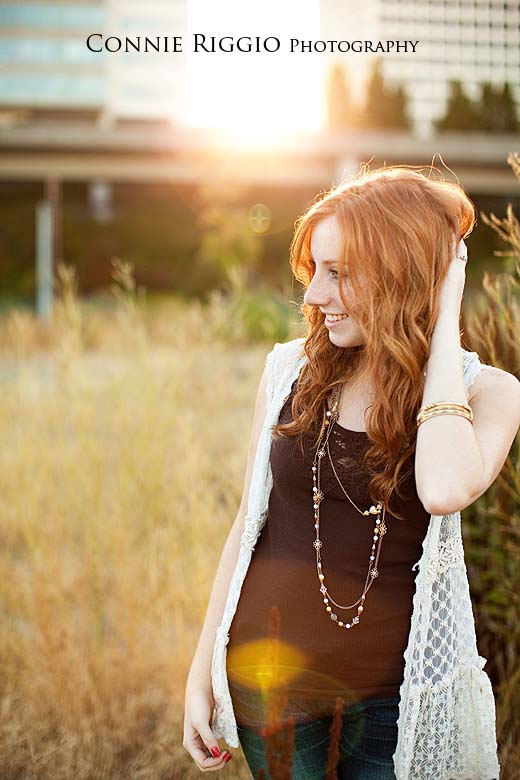 I always encourage my seniors to bring someone with them on their shoot to help them relax.  Allison brought her entire family and boyfriend, but decided on just a shot with her sis, Abby.  Abby is going into her 3rd year of college already.  Boy, time goes by fast (remember, I did her senior portraits in 2009).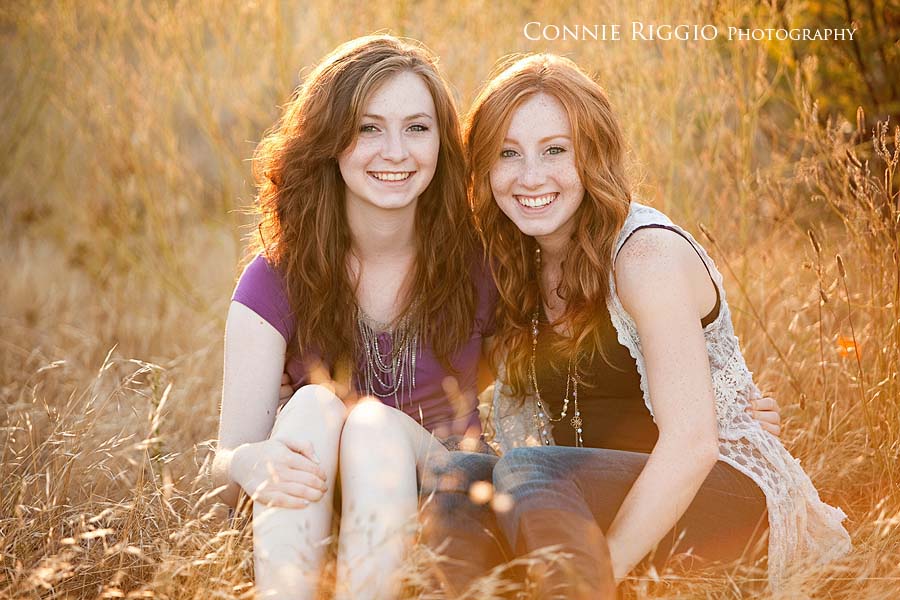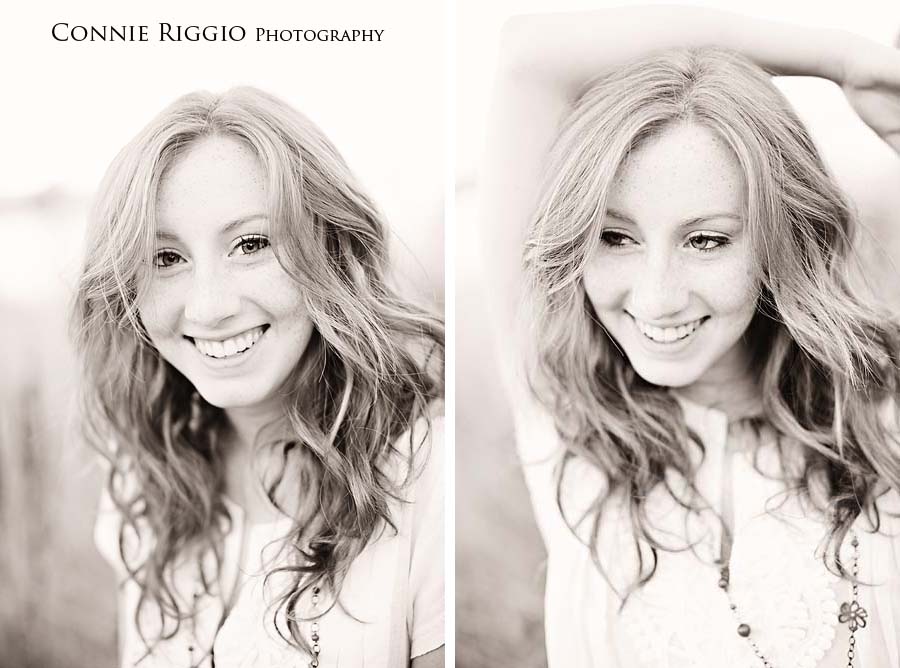 As you can see, Allison has the most beautiful red hair.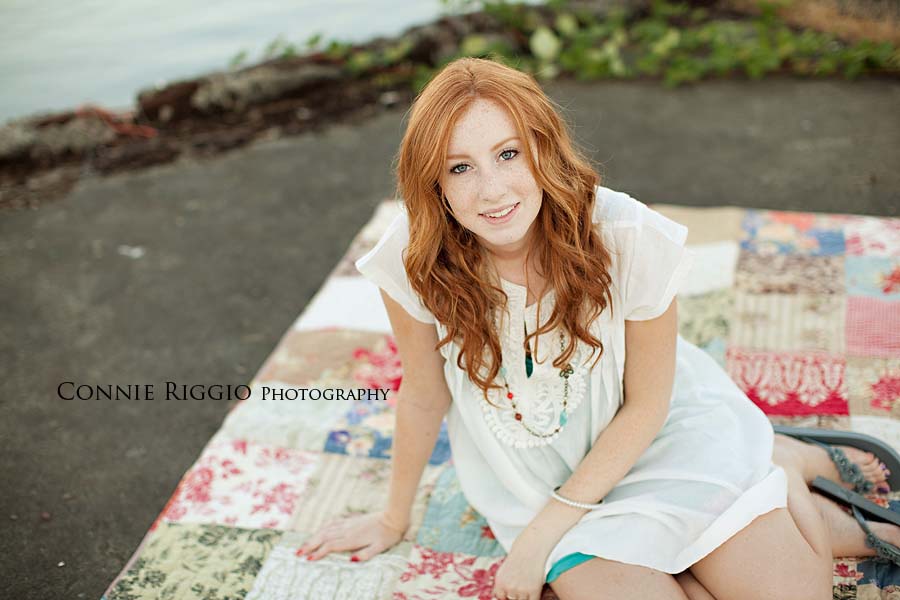 And blue eyes.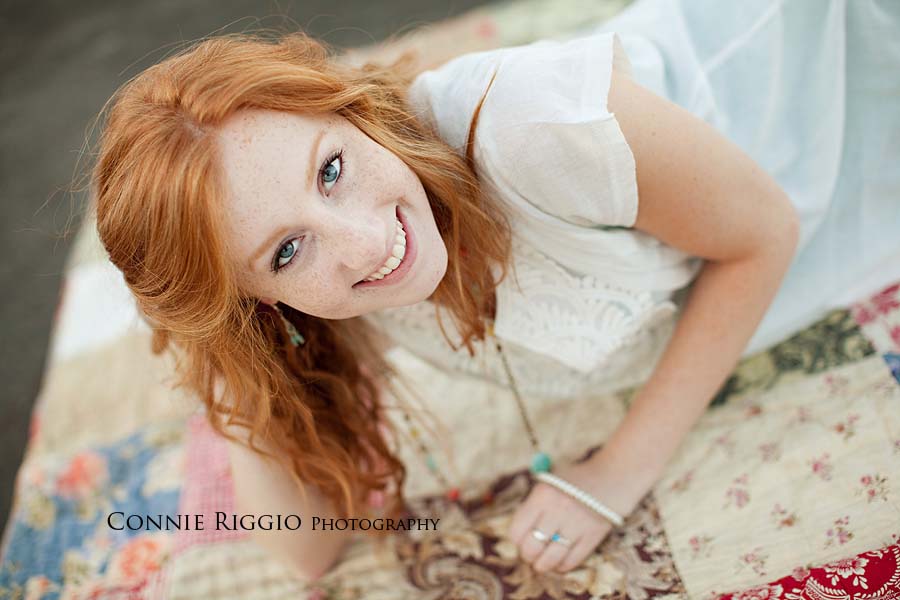 And really great skin!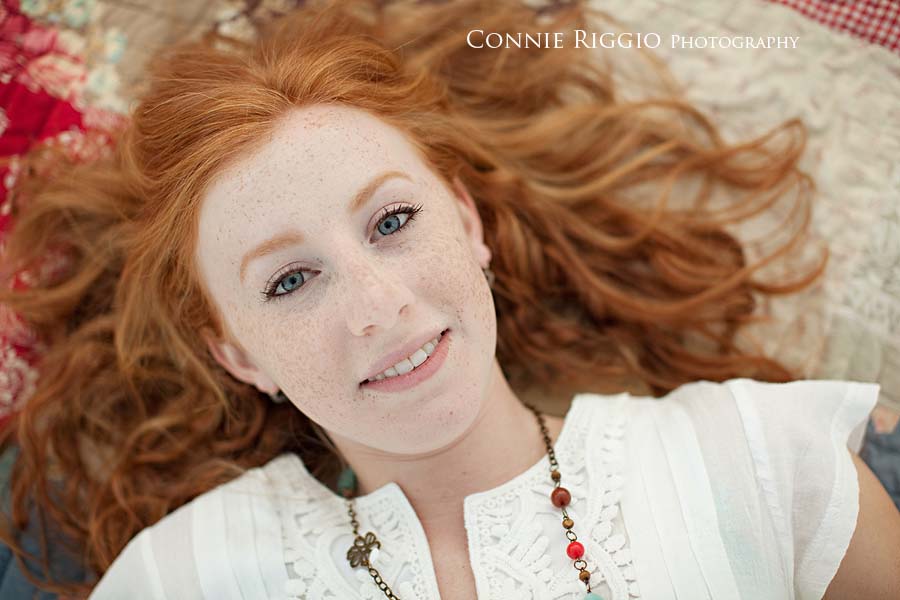 And a wonderful laugh and smile.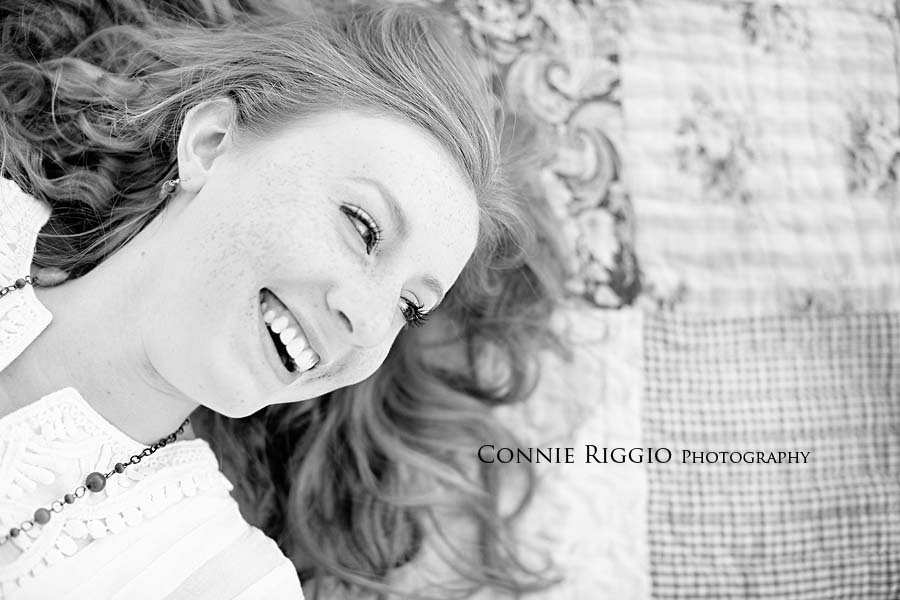 And good taste in clothing! How cute is this!!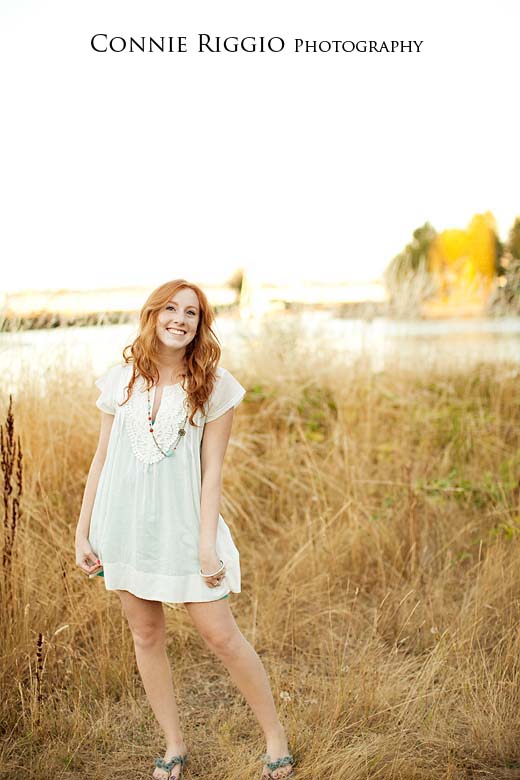 Green is definitely HER color.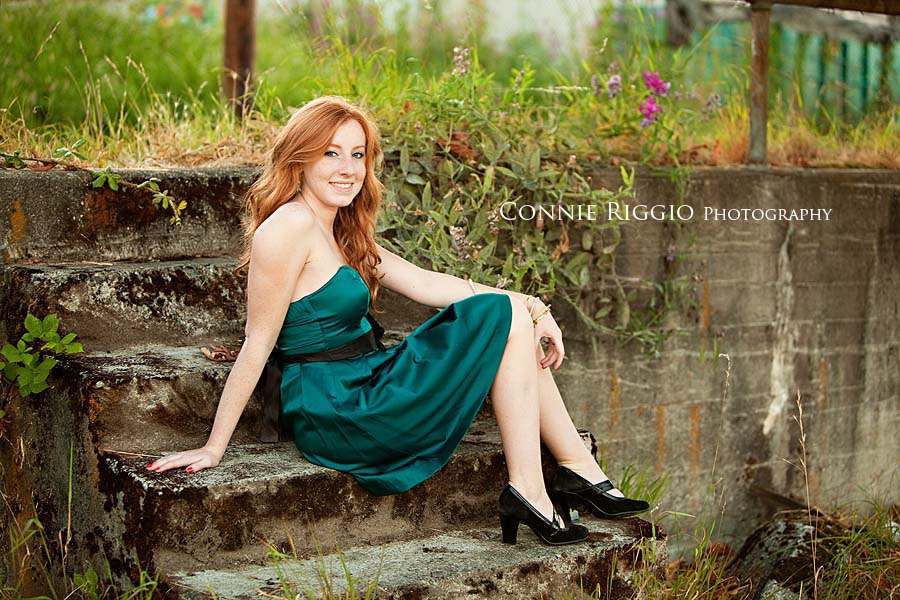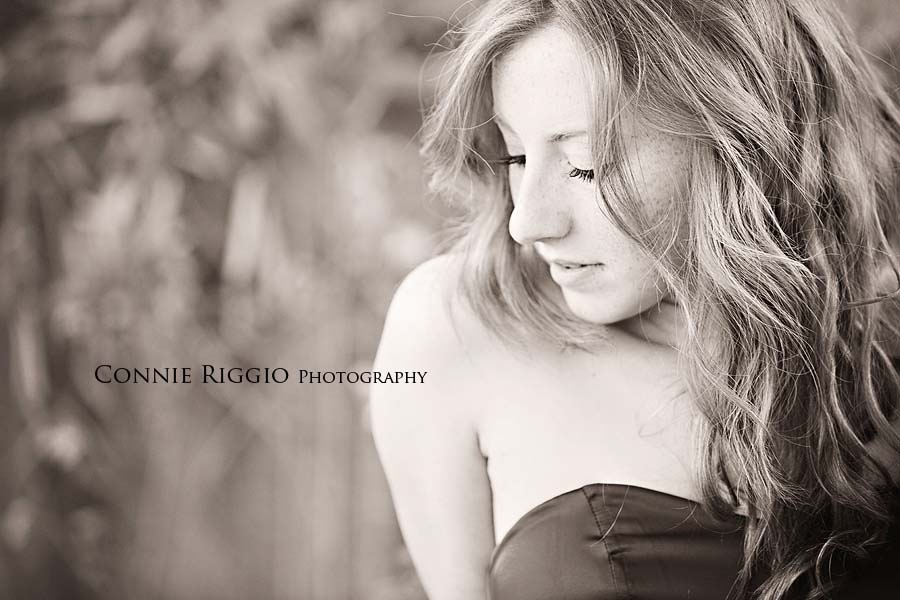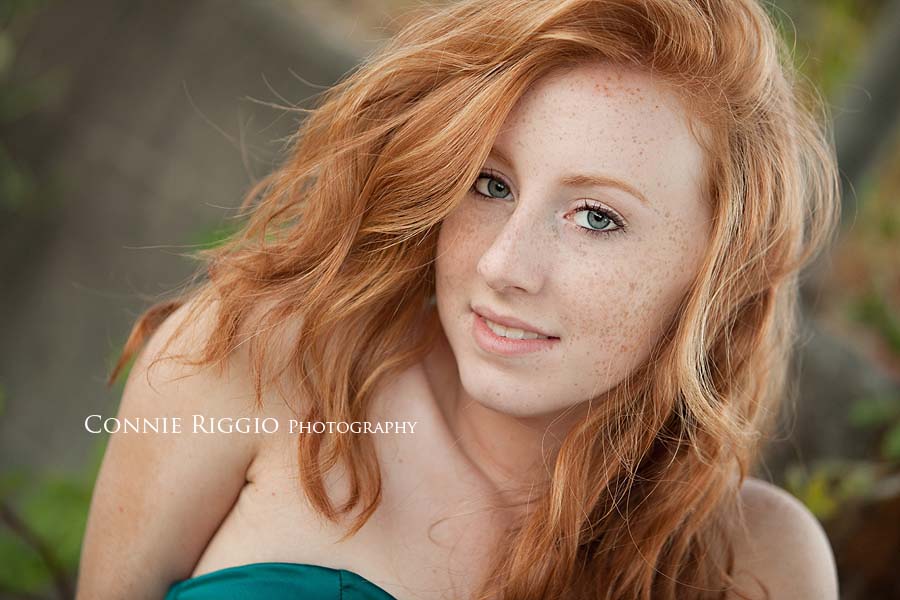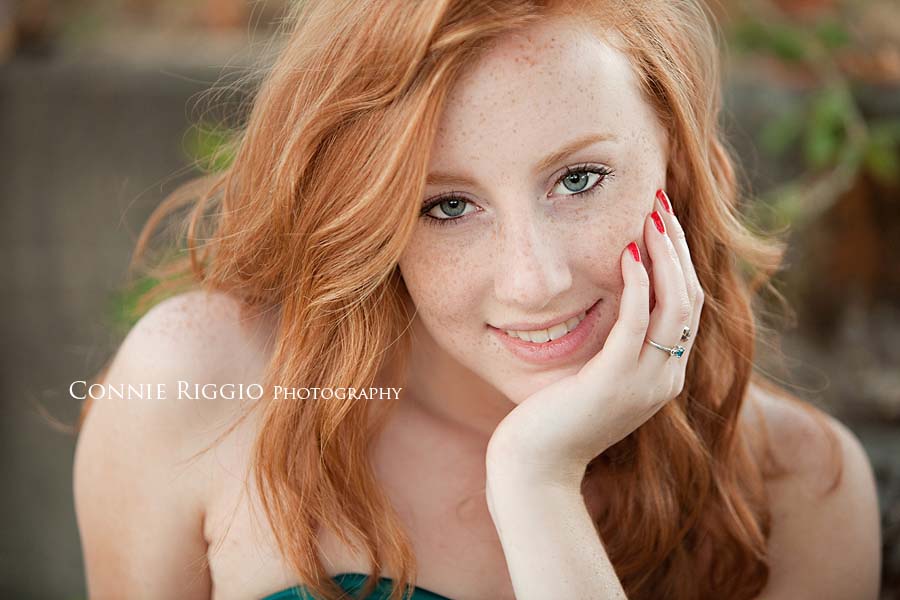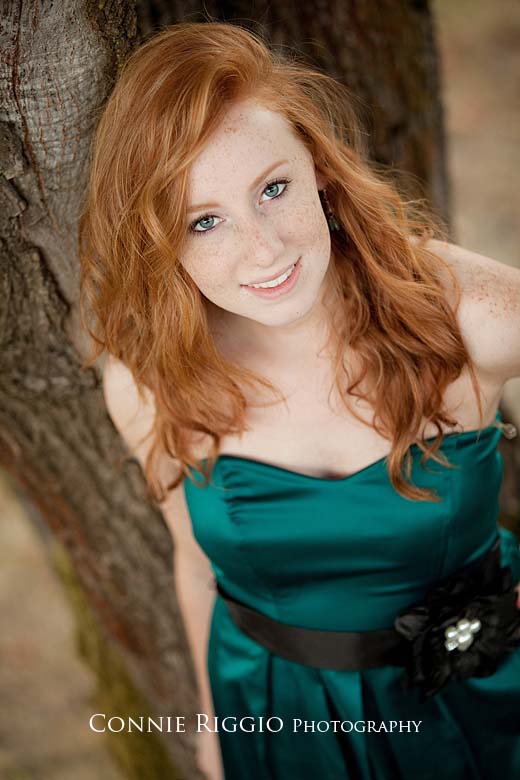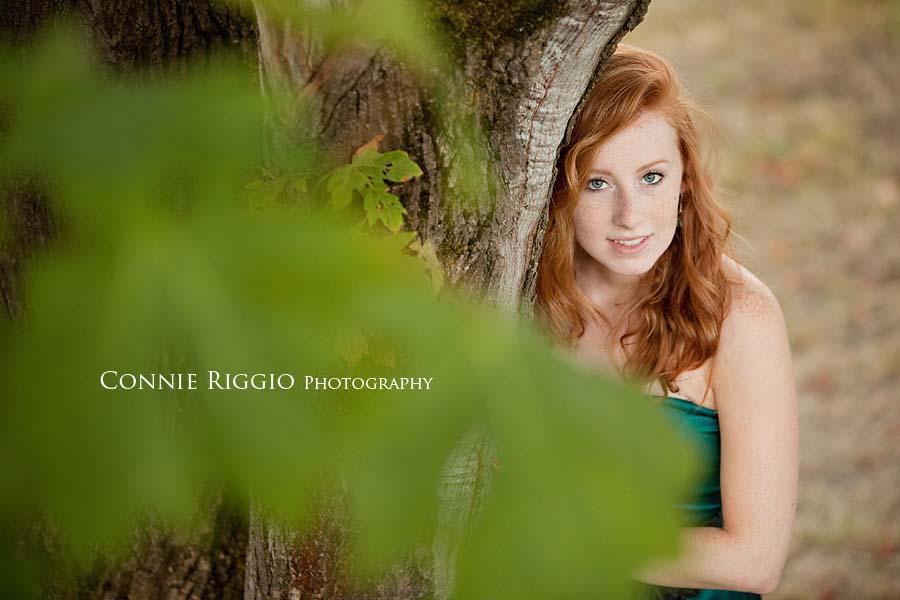 So is purple!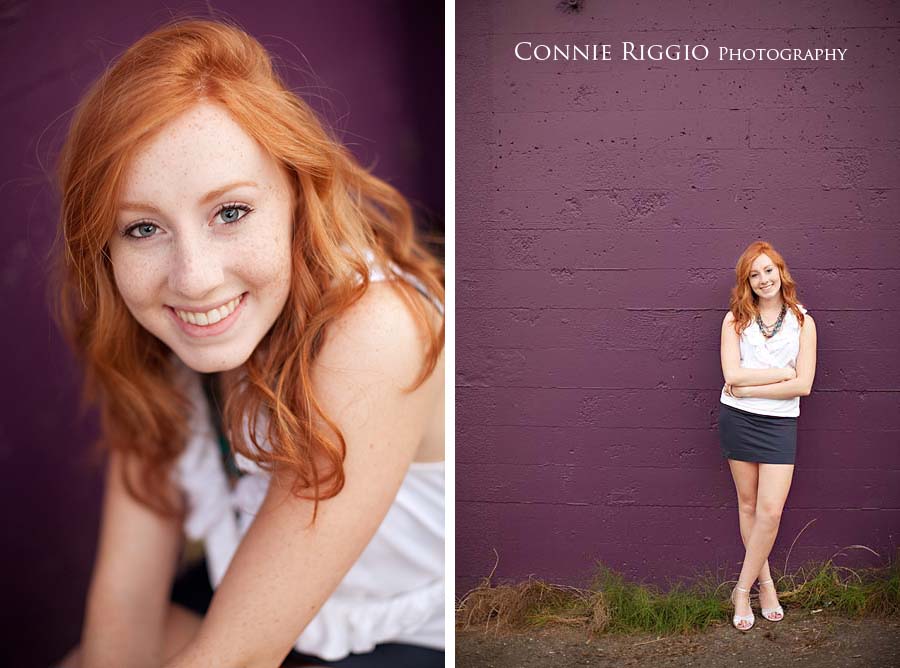 Thank you Gullett family for trusting me to capture your family over the past couple of years.  I love you all! xoxoxo