Alaina is a 2012 Bellarmine senior and she brought a bag full of simple little props for her shoot.  They all had a significance in her life and we had lots of fun using them.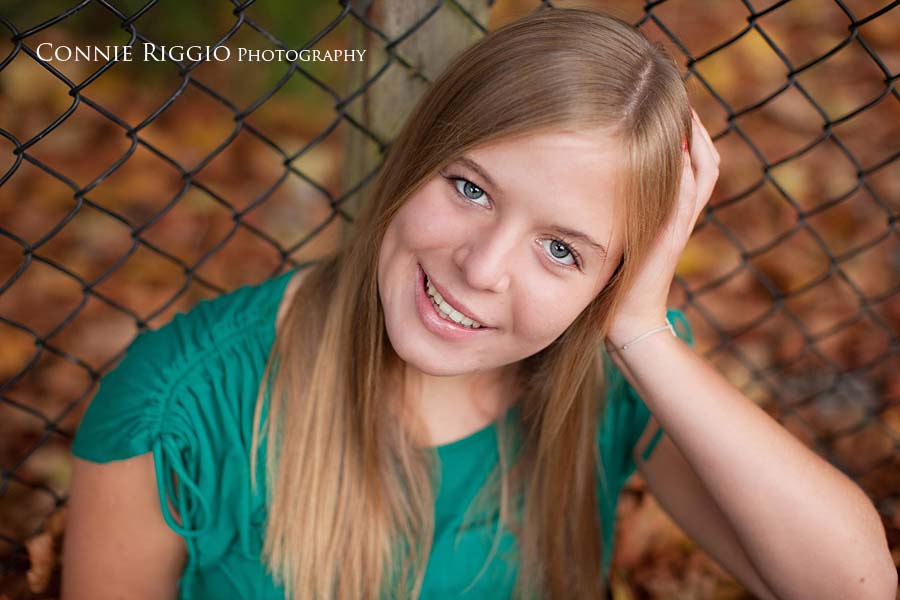 We had to start with using the fall leaves first though!  Alaina is full of laughter, as you can see.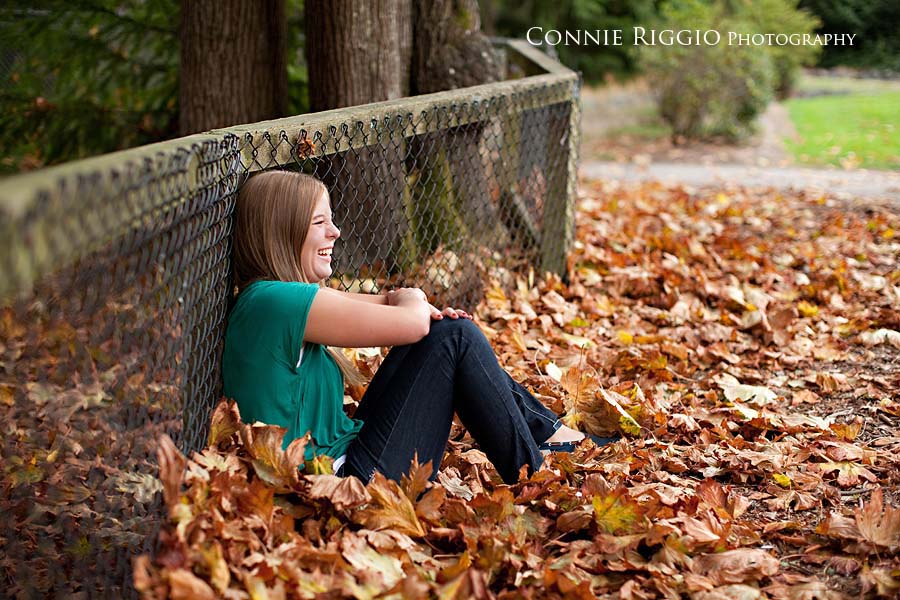 I did manage to get a few serious ones too.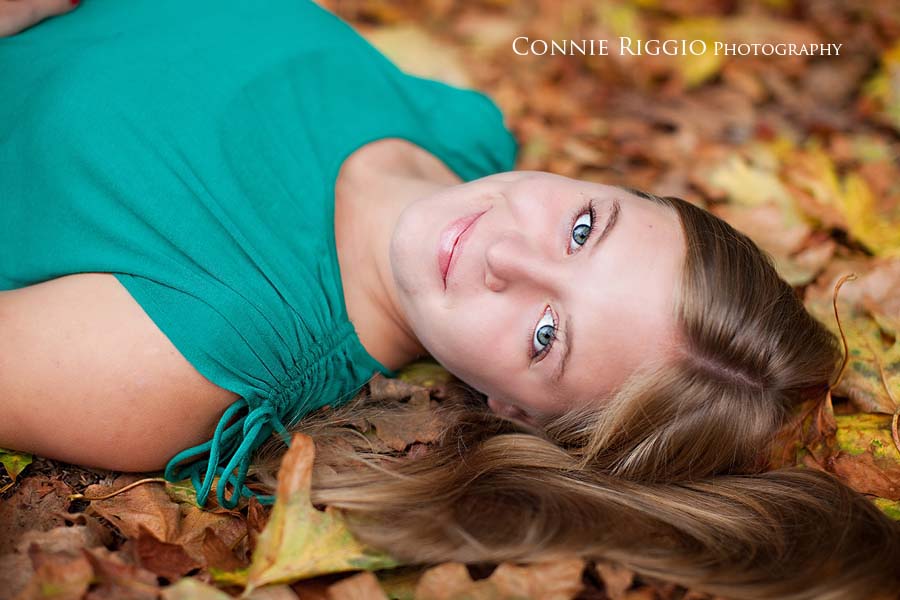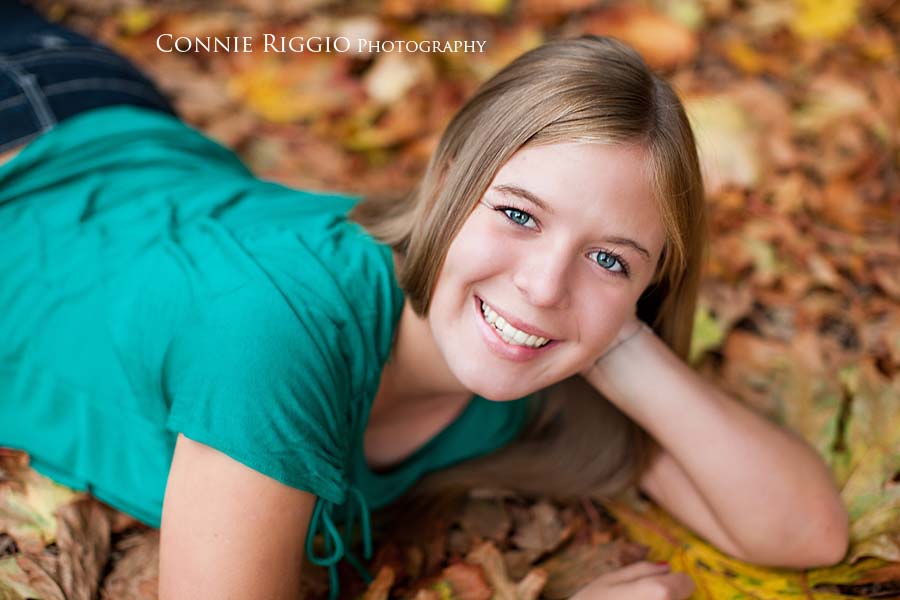 She brought her little sis and dog with her, so we made sure to get a shot of them all together.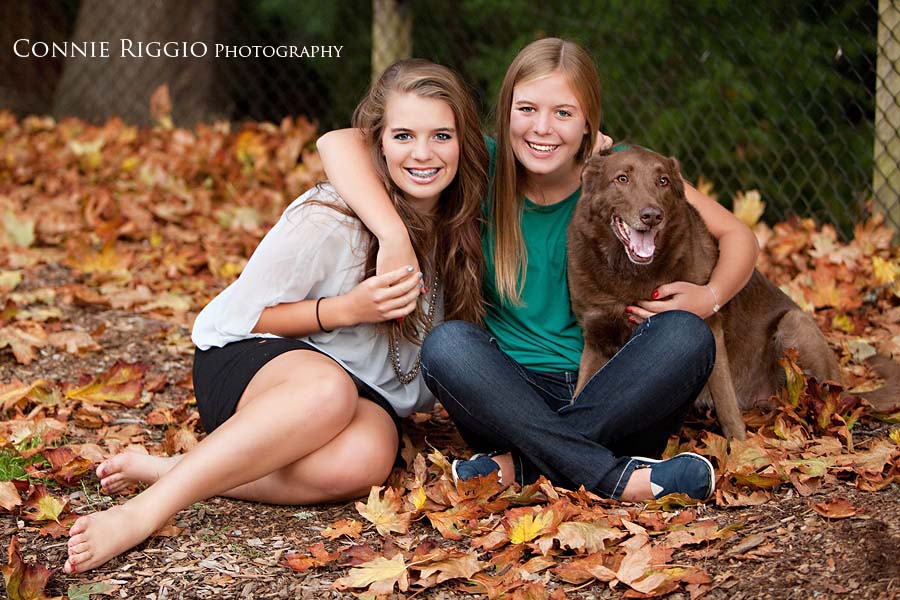 Prop number 1 – the hat… she loves snow sports and this represented that.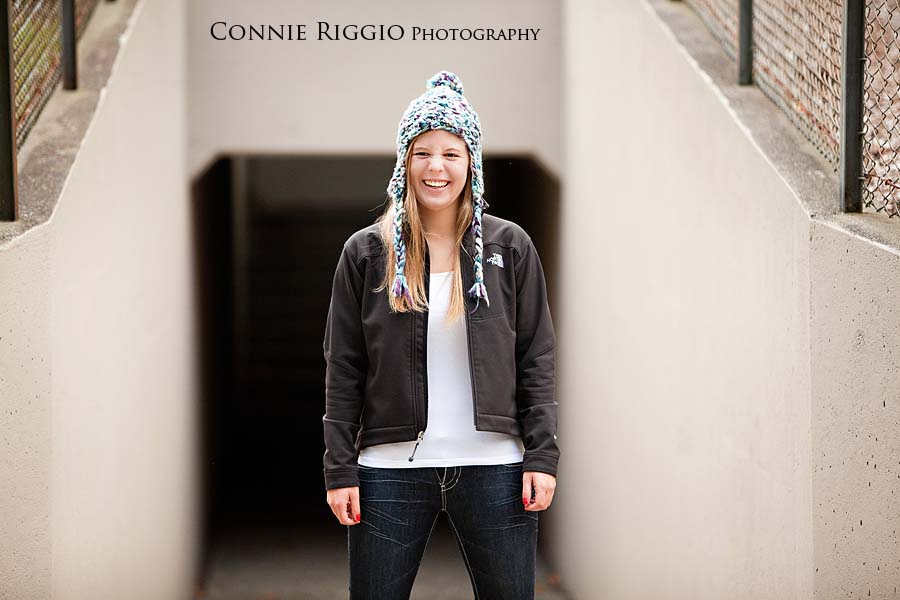 A little fun and a little attitude

.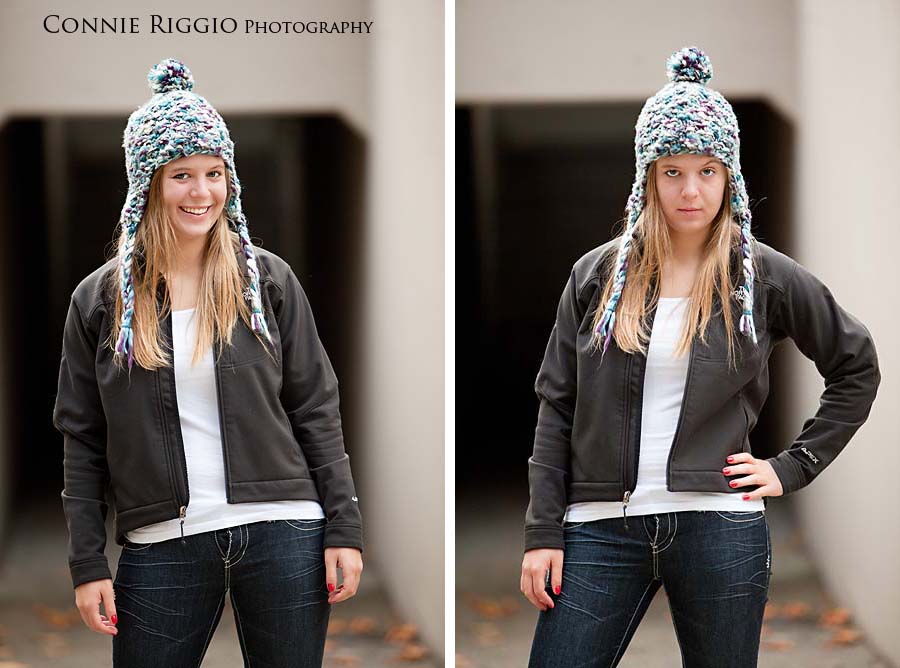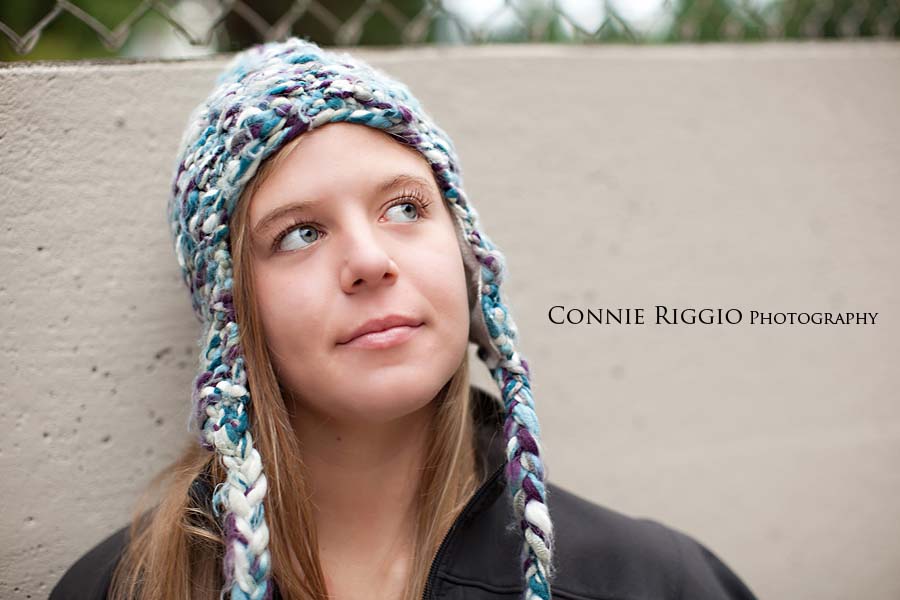 Prop number 2 – the overalls.  I guess all the Bellarmine girls made these and Alaina decided on hand prints for hers. She's not the glitter and bling kind of girl.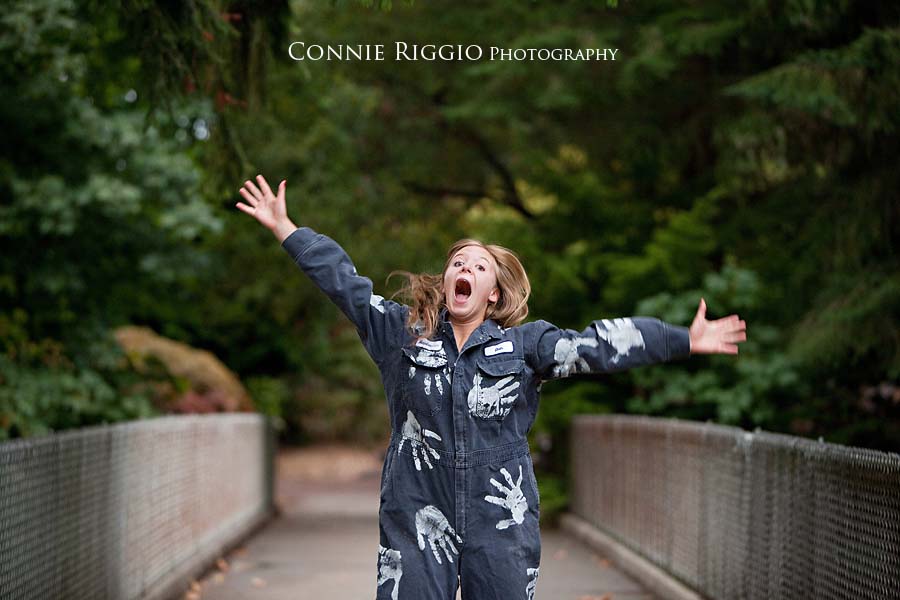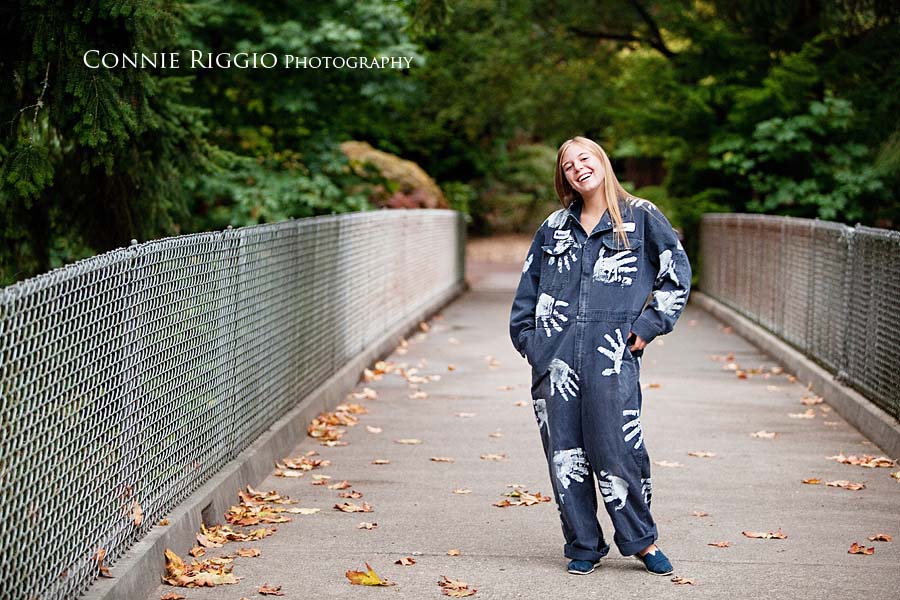 Prop number 3 – She has beads (for New Orleans), a duck shirt and a construction sign – representing the volunteer work she does.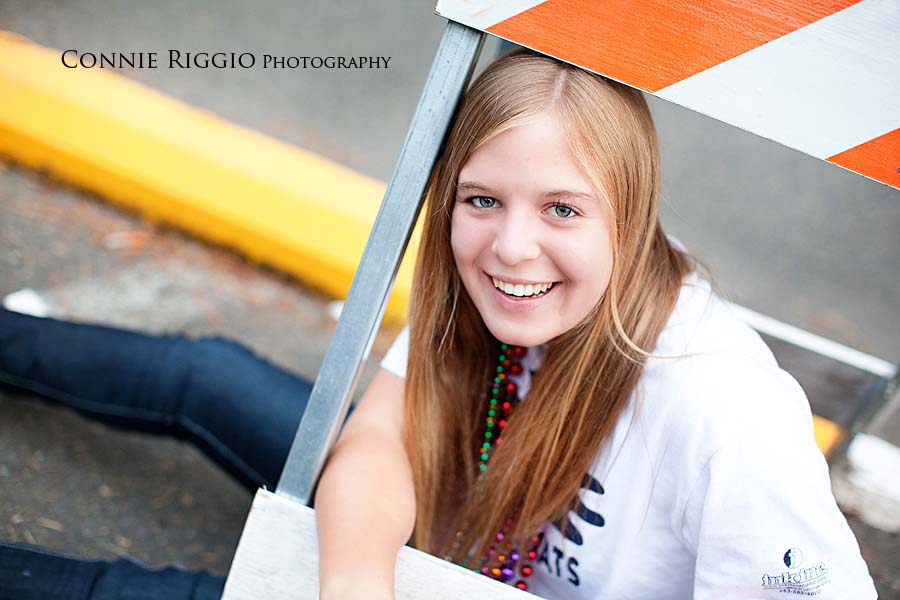 Prop number 4 – her Sponge Bob backpack.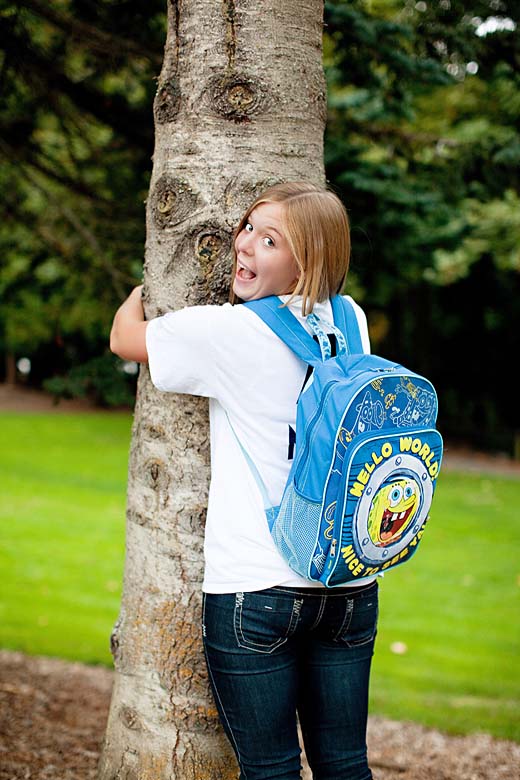 Sponge Bob and attitude, hahaha.  She is obviously someone to watch out for

.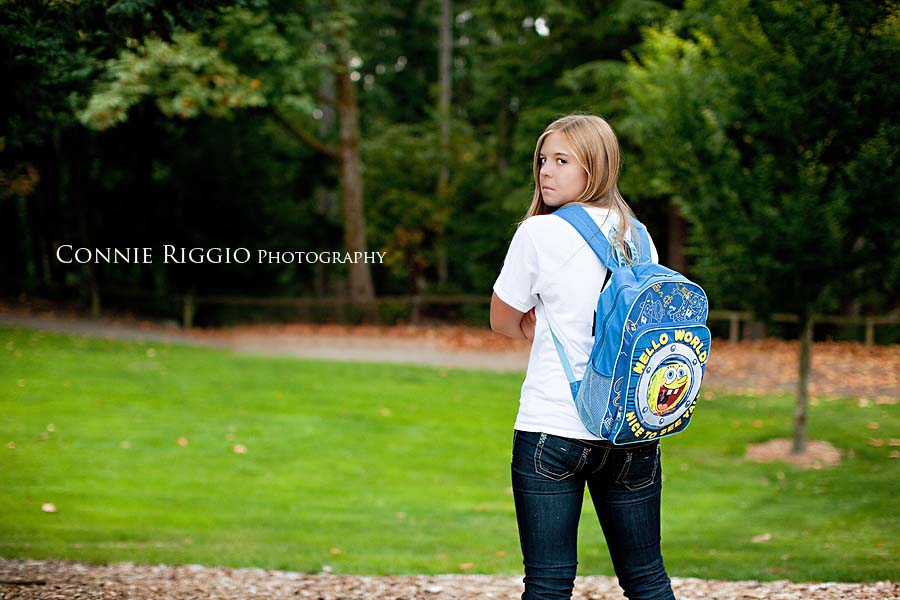 Then it was time for some beach shots and no more props.  Alaina wasn't crazy about having senior pictures taken at first.  It's not always for everyone.  That's why it's so important to just have fun during our shoots.  The weather was a bit dark and grey, but we laughed a lot and had fun with accenting Alaina's personality.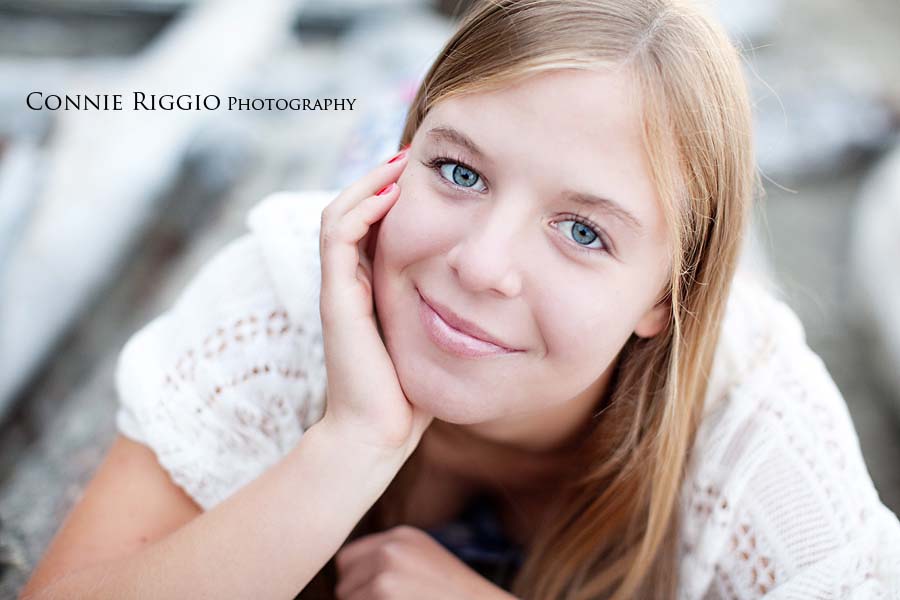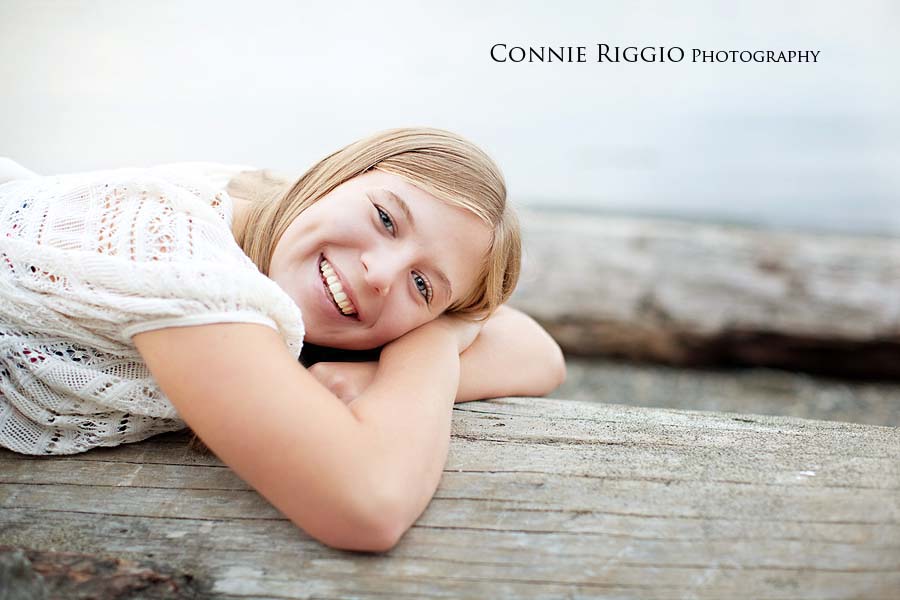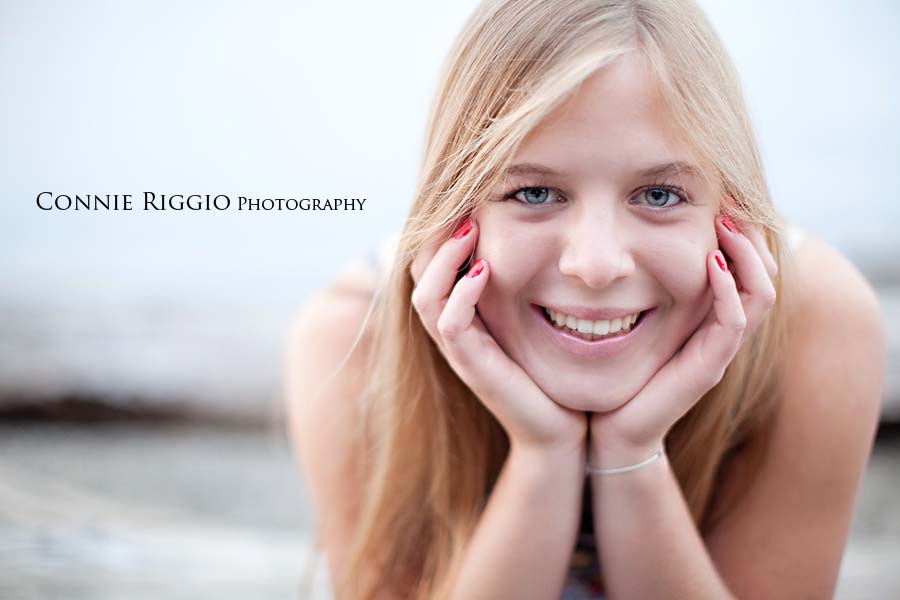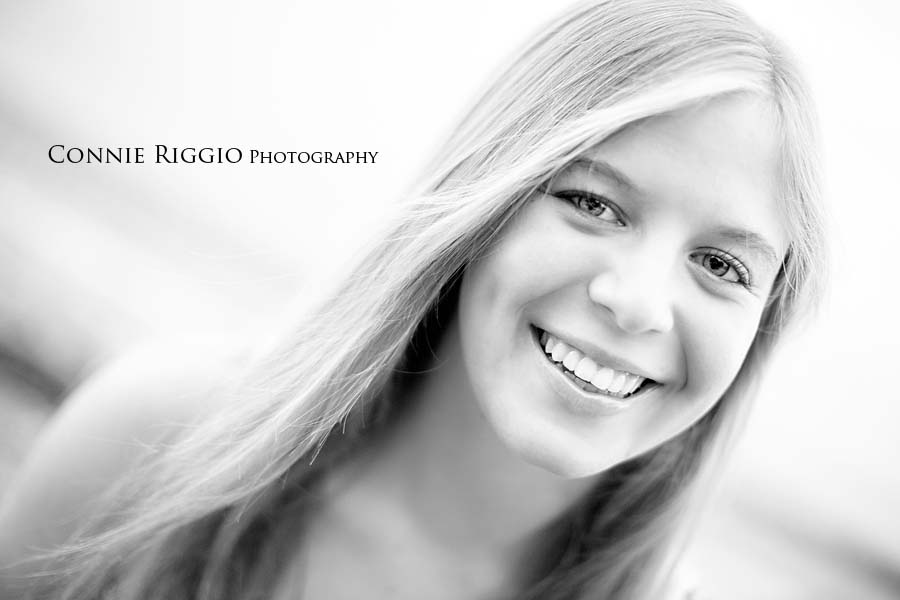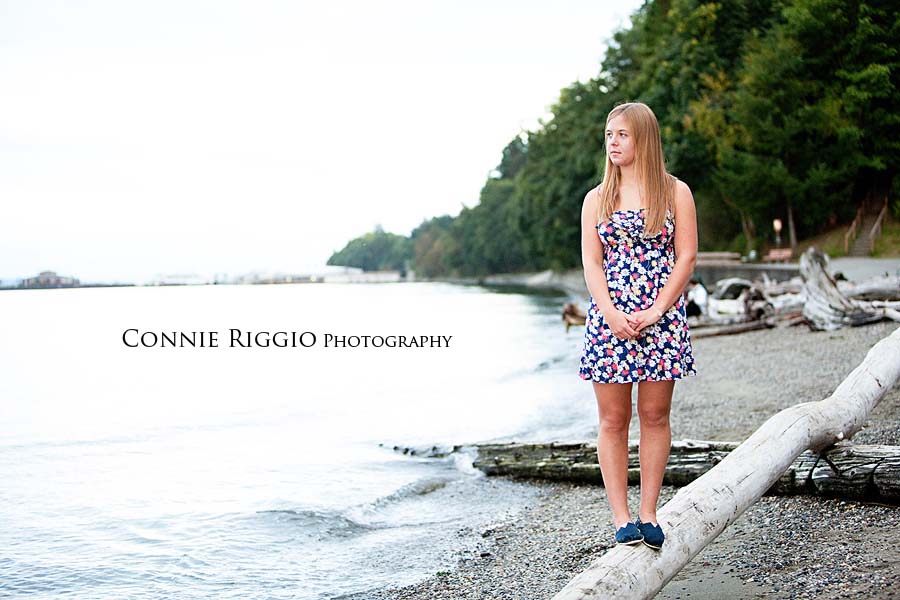 The darkness started to take over, so we wrapped it up on the beach and felt good about our time together.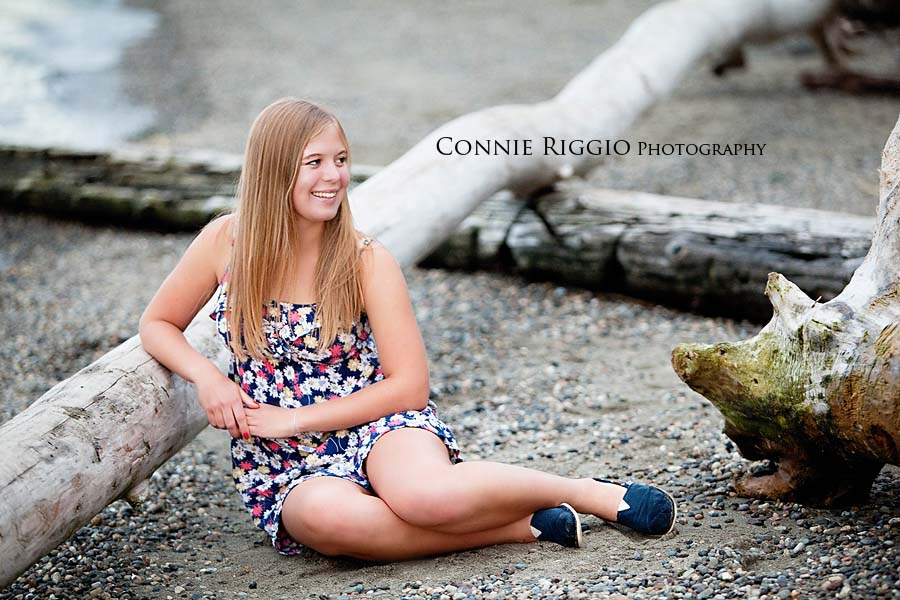 To me a shoot is much more about just taking some great shots, it's about having fun and the overall experience, it's taking images that will represent who the senior is right now in their lives, it's going to locations that are places the senior likes, it's showing them in a full 360 and providing meaningful memories. Thanks Alaina for allowing me to do this for you and your family!!