Haley is a 2013 Mount Rainier Lutheran High School senior.  Her graduating class is a small one, but she has BIG plans!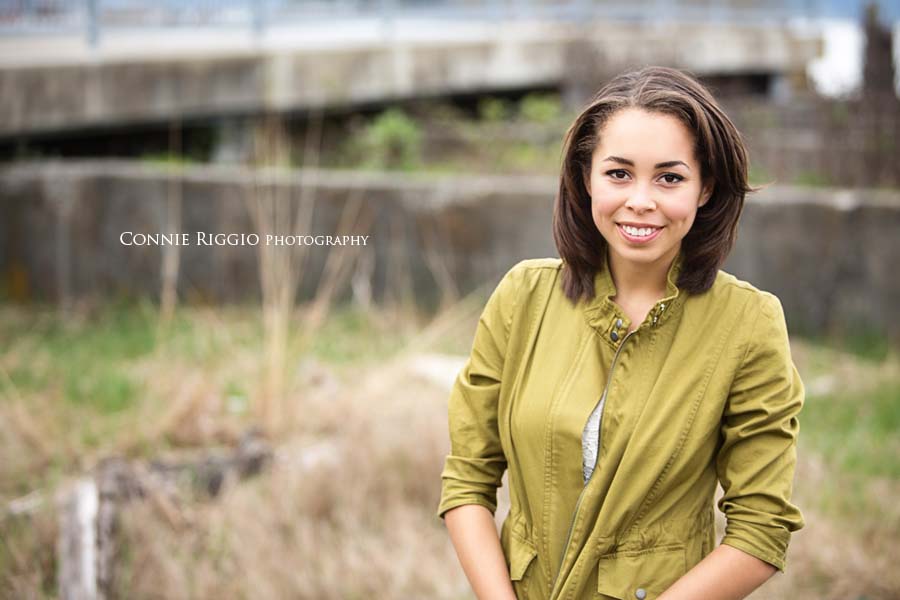 I'm sure her mom knew she was going to do great things when she was just a little girl!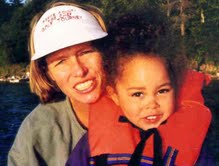 Now, she is getting ready for college.  She's been accepted to the top 4 universities!  Harvard, Princeton, Yale, and Columbia!  She hasn't made her decision yet, but she will be taking a trip soon to visit them all and decide.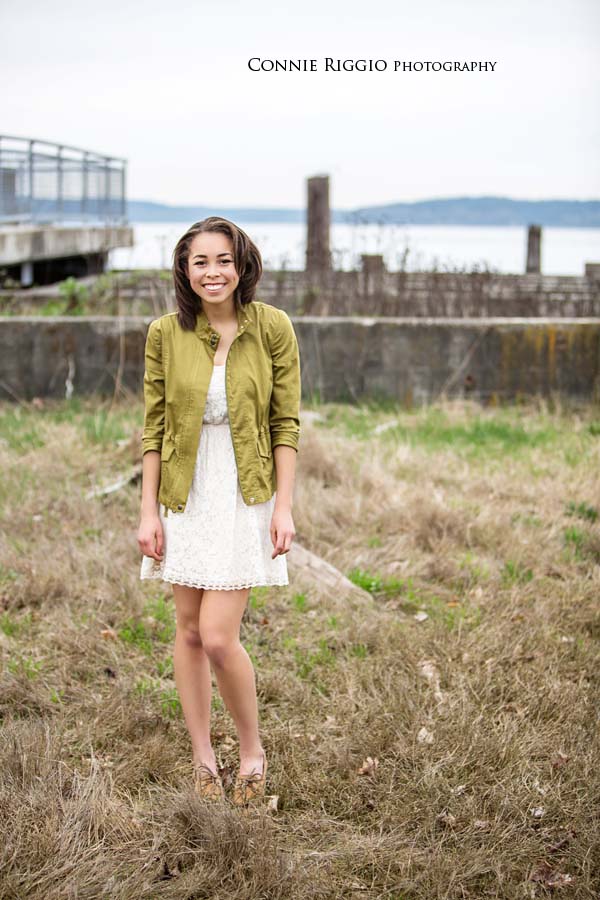 She wants to major in Political Science.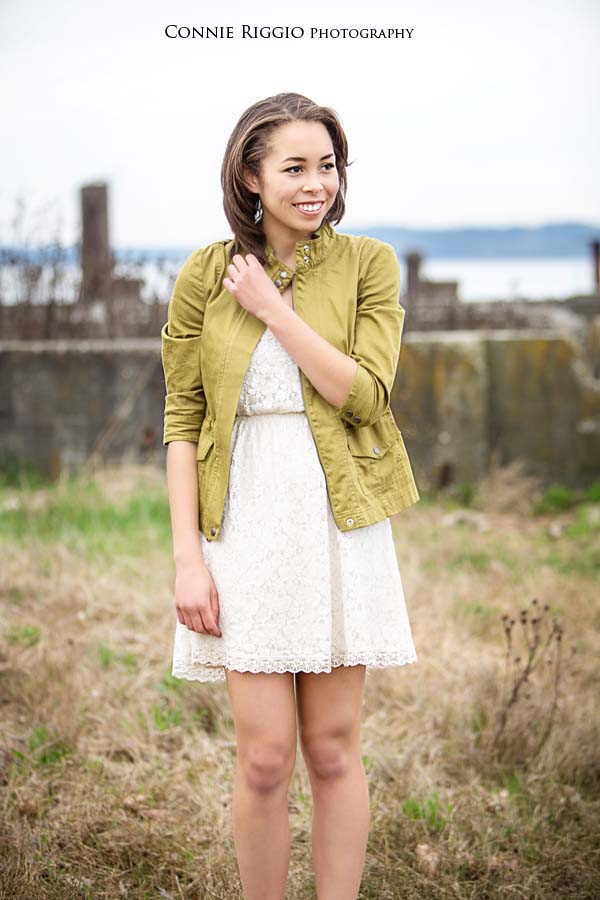 She loves the waterfront and often runs there, so that is where she wanted to start her session.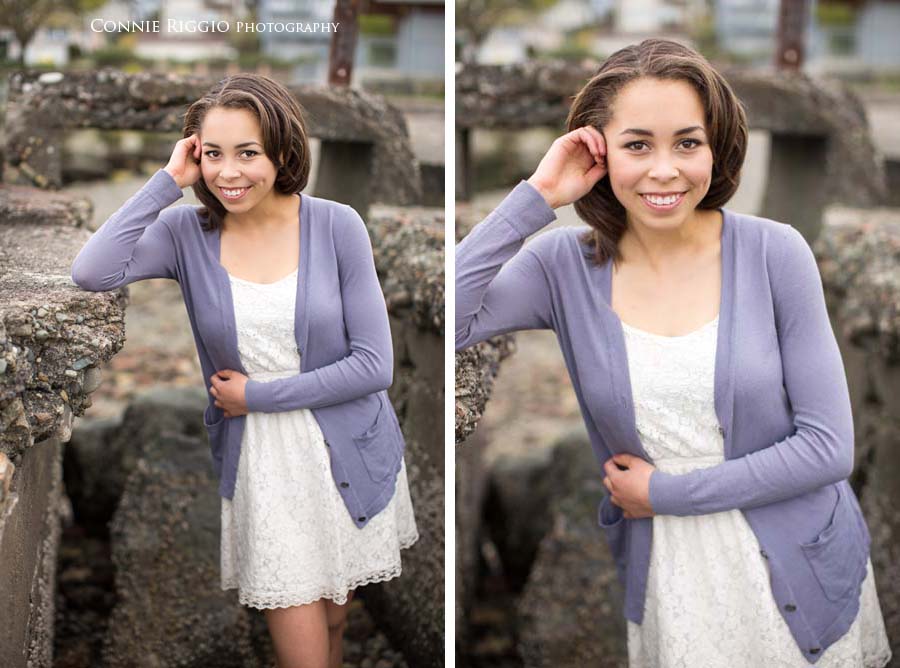 We were fortunate that the tine was out, so we could use some of the ruins and rocks that sometimes find their way under water!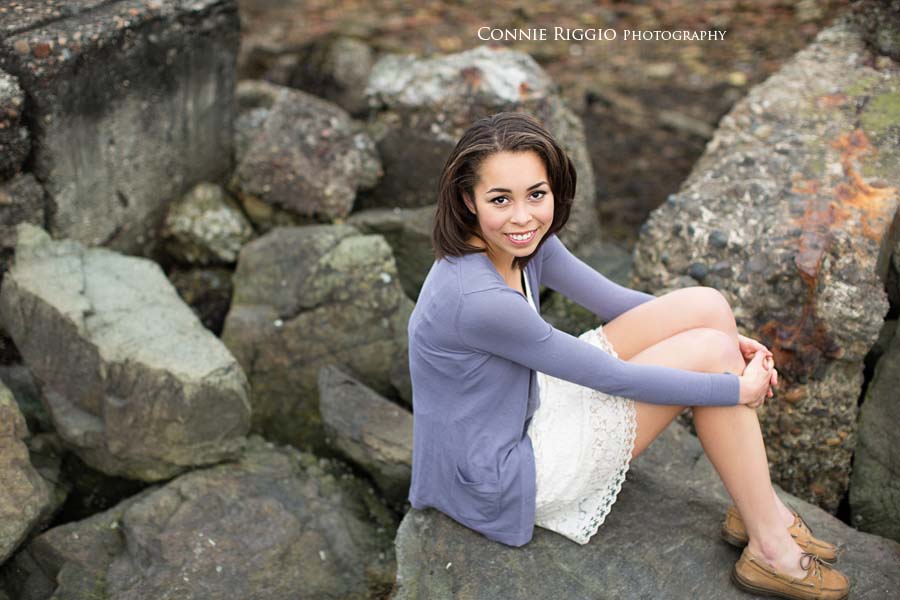 We found a little bit of spring and had to use it!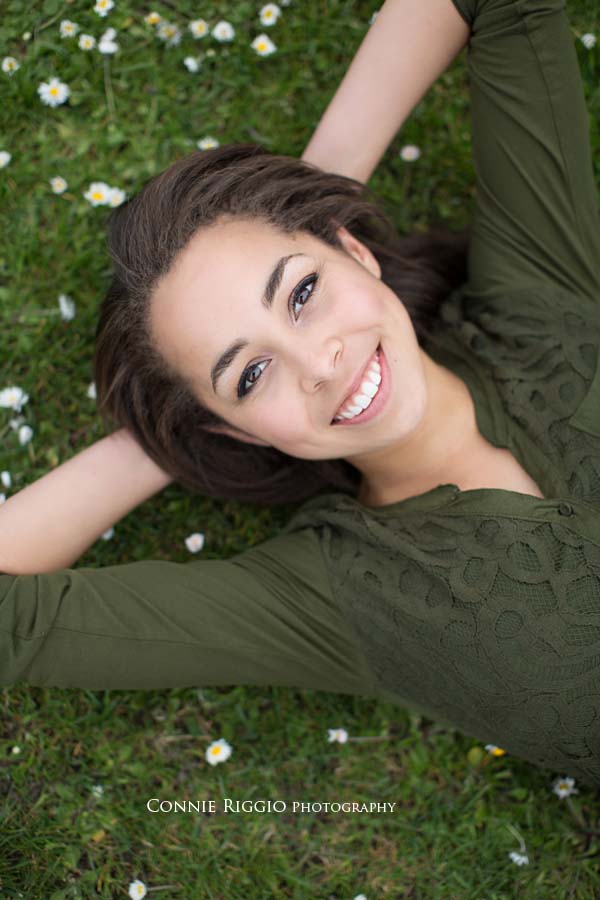 Haley loves the speech & debate team, is on the basketball team, track team, soccer team and plays piano.  She is also the Student Body President.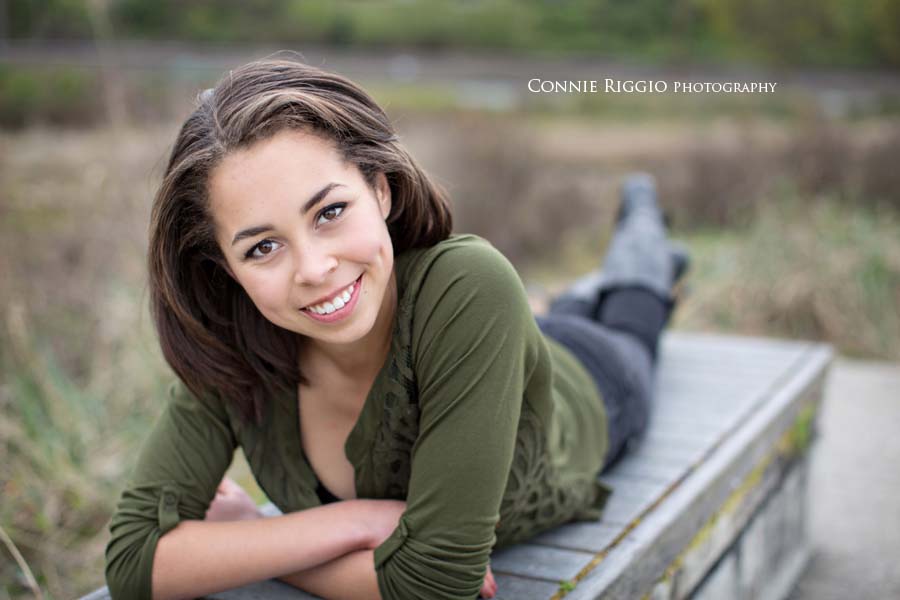 She also loves hiking, listening to music, and eating froyo! (come on, am I the only one that had to look that word up?)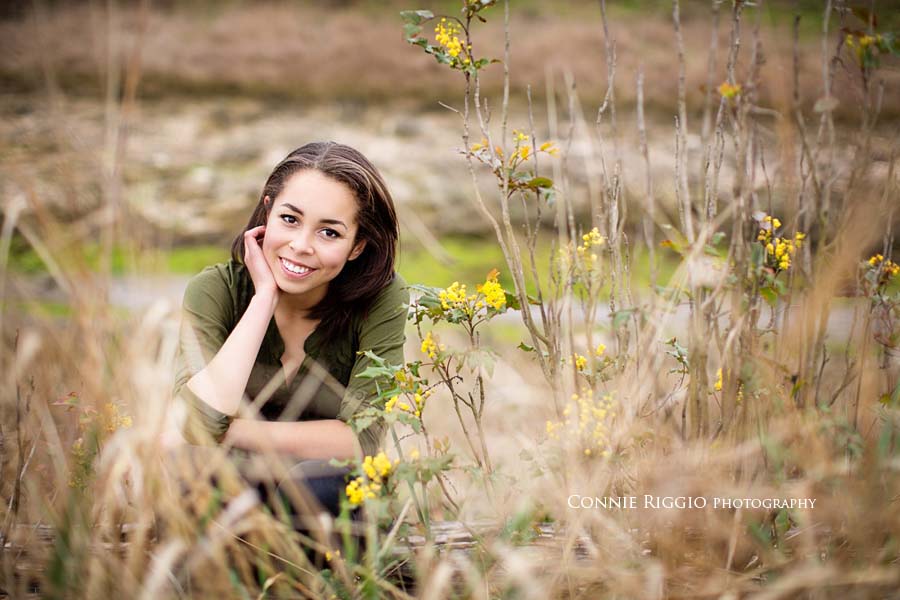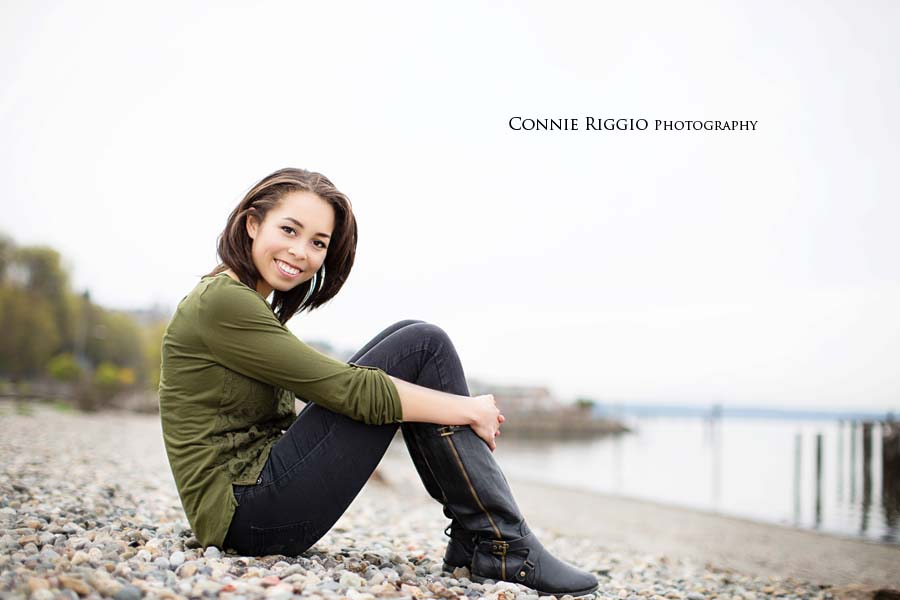 Haley was a natural in front of the camera and she thought she would be awkward, NOT!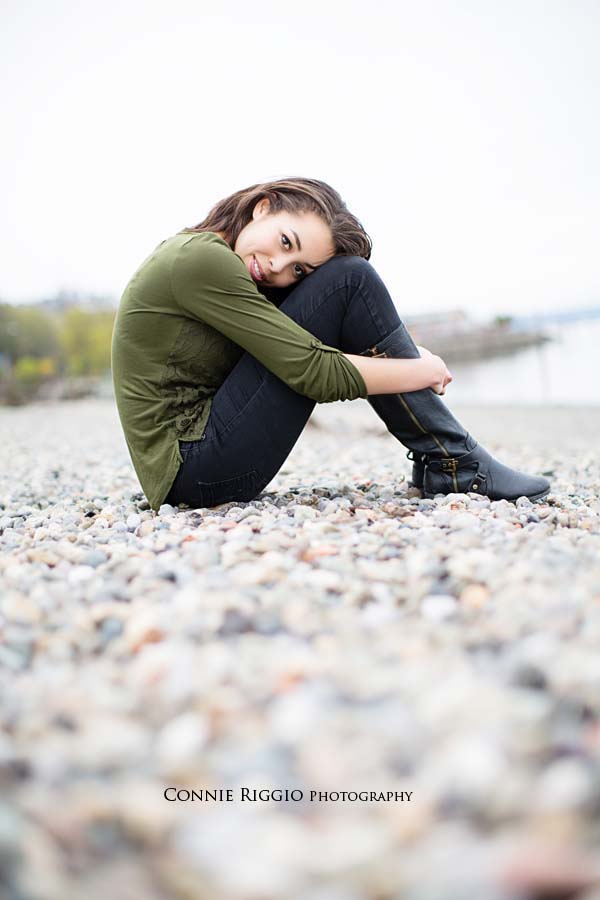 I love looking for new spots that are close to old shooting spots.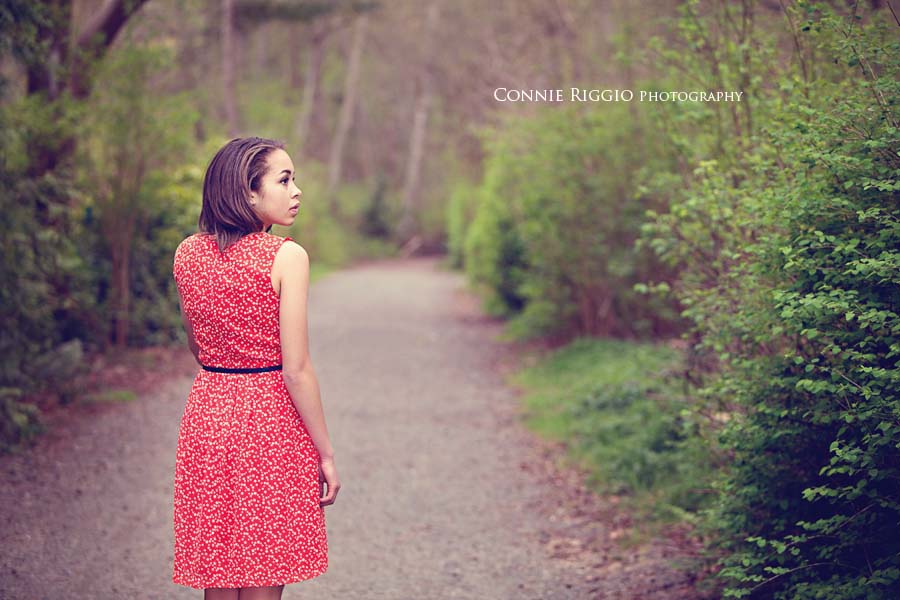 I LOVE LOVE LOVE this one!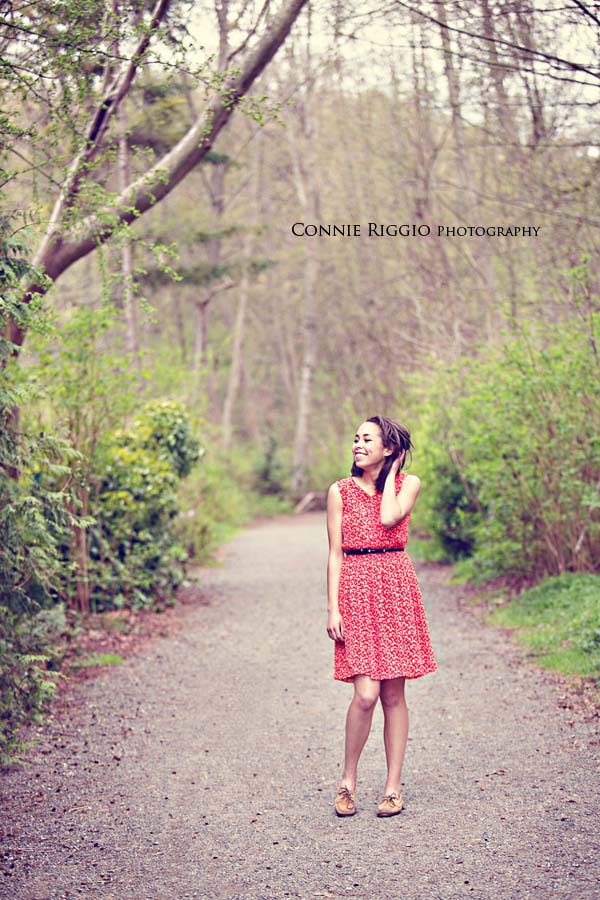 And this one too!  We moved to downtown Tacoma for the rest of our shoot.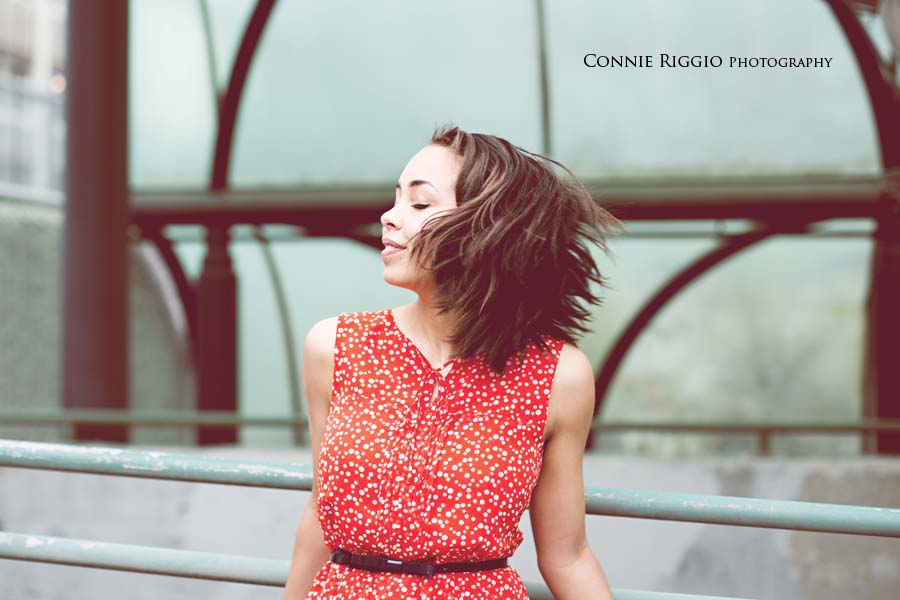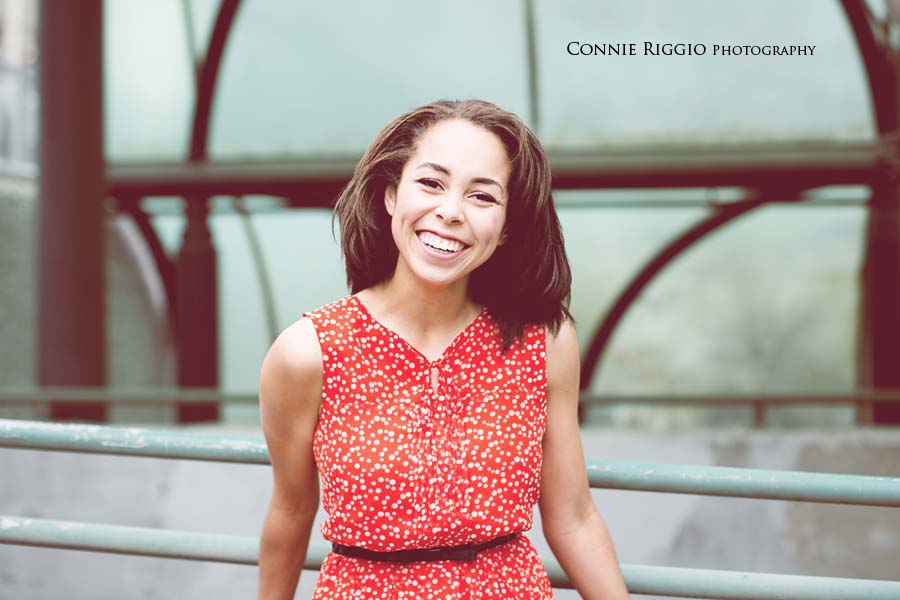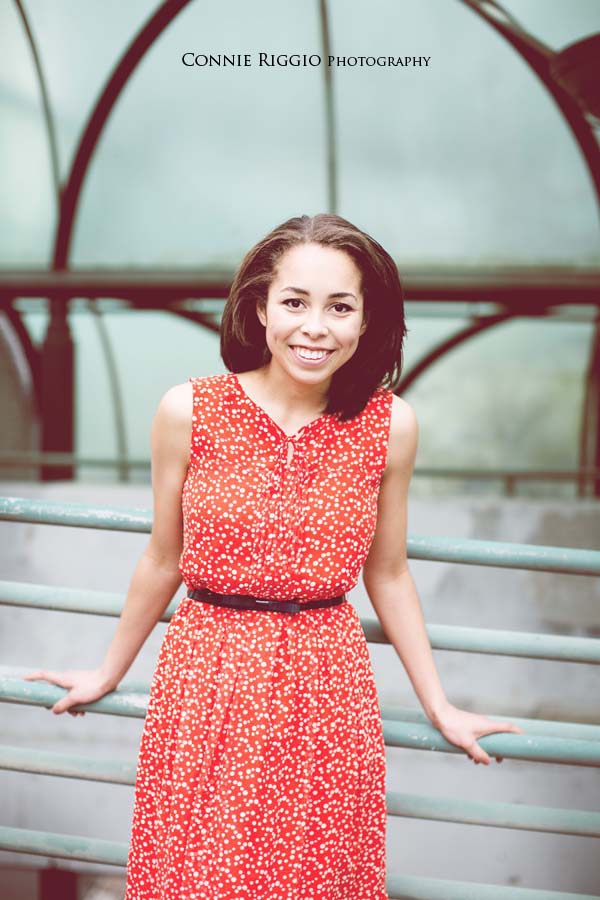 I haven't roamed the streets for a while, since a lot of my seniors have specific spots in mind, but Haley just wanted anywhere downtown, so we explored and laughed and just had a good time

.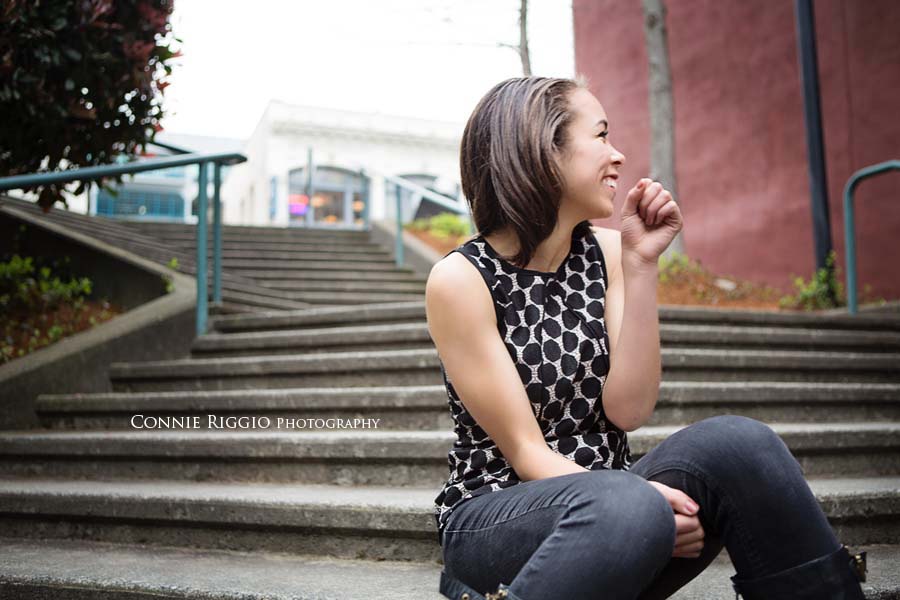 I love the textures in this one.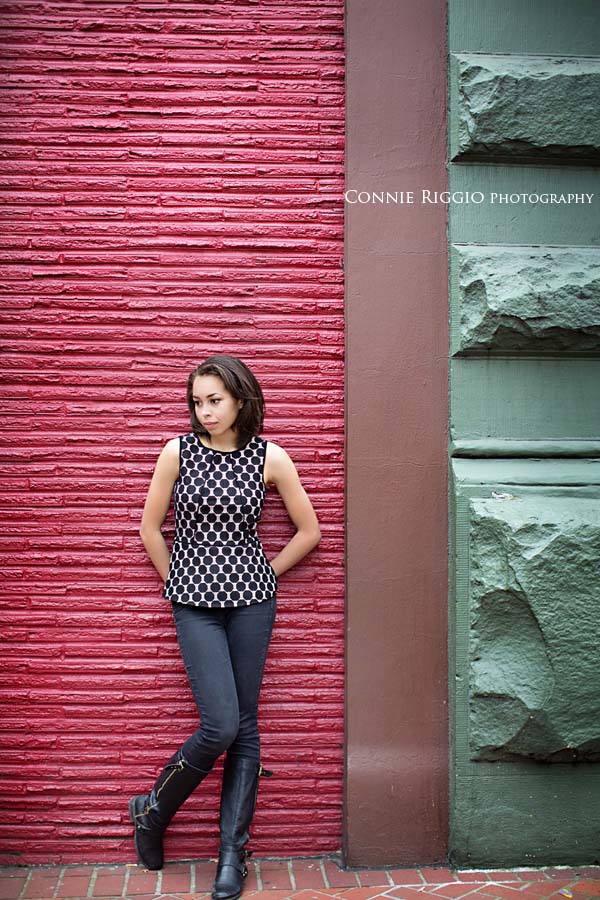 More laughing – note… same spot as above, just a different perspective

.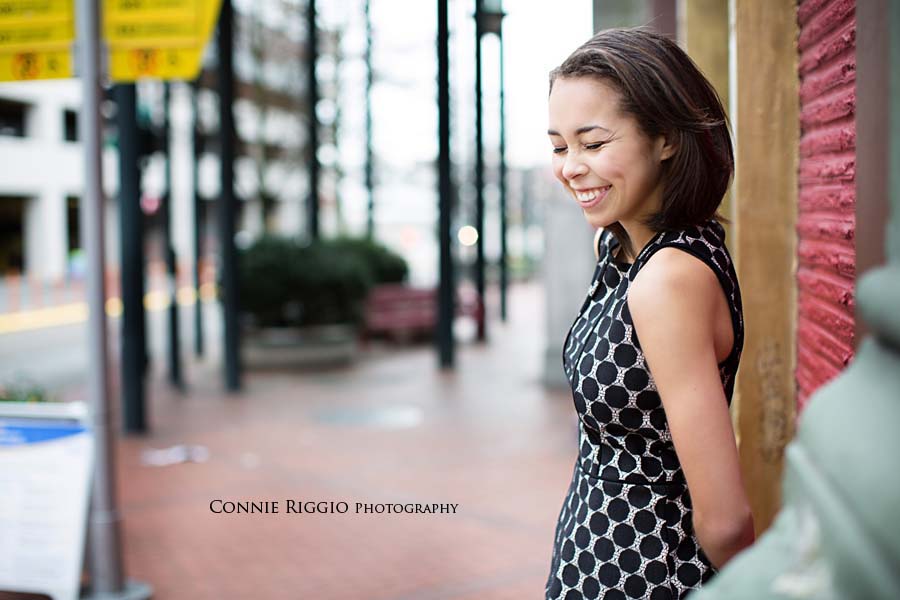 Haley loves going to the Grand Cinema with her mom, so we had to hit that at well while we were exploring downtown.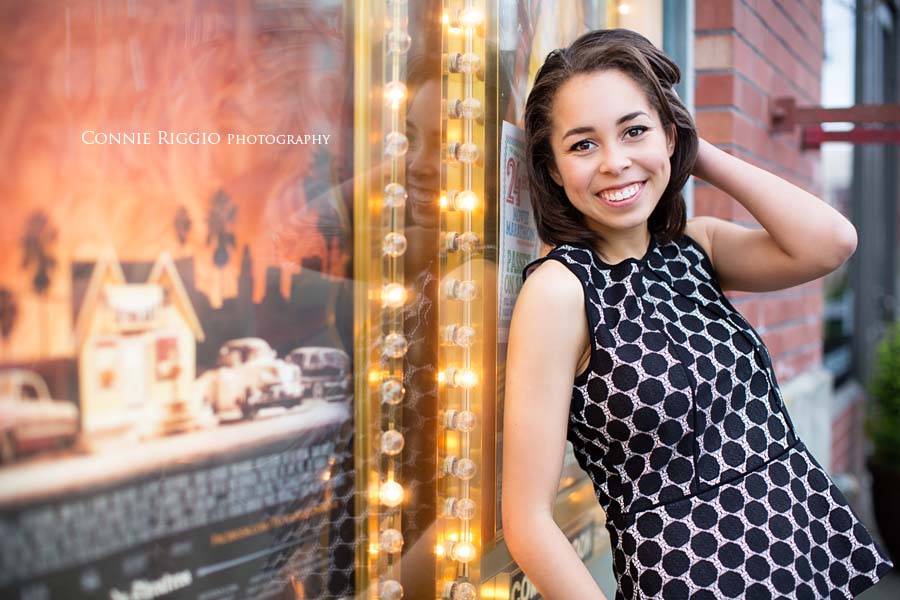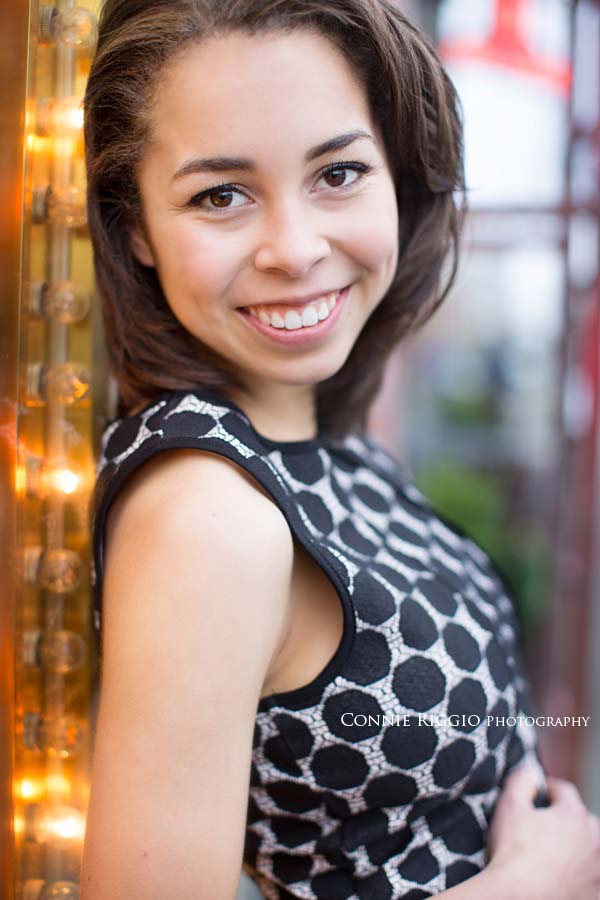 Then, across the street from there I spotted this orange wall and knew it would be a perfect place for the classic pose!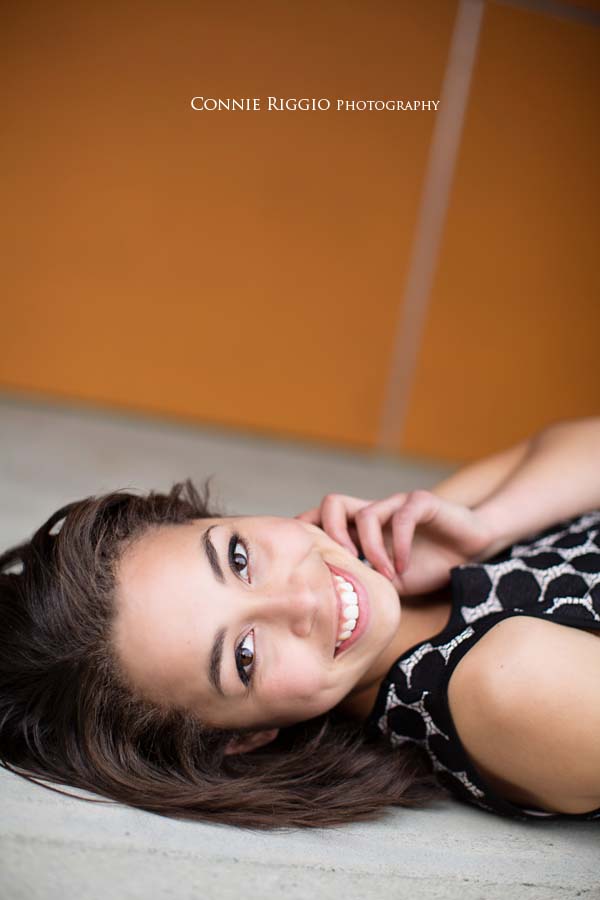 Haley, you are gorgeous and I enjoyed every minute with you!!!  I can't wait to hear which university you picked!  Congrats on such a huge accomplishment.  You have obviously worked very hard to get where you are!