Supporting local businesses is very important to me. I try to shop and use services that are close to my home. Vanity Fashion Boutique is one of those stores my daughter and I love to frequent. They are located on 6th Ave. in Tacoma and carry vintage clothing and accessories as well as a few newer items, some handmade by local talents. When the opportunity arose to shoot a vintage inspired session for their website I didn't hesitate. I didn't anticipate getting sick on the day of the shoot, but it must go on and I am so glad it did!
We worked with other local businesses to make it all happen. Melanie, owner of Vanity organized the whole event. She needed a photographer, a model, locations, wardrobe, hair, and make-up styling.
Instead of giving credits last, I wanted to give them first, since, well, they are all VERY important.
Venues: Northwest Costume and The Old House Cafe
Note: The Northwest Costume Shop offers rental of several rooms on their second floor, including a ballroom and the Sherlock Holmes room, both of which were used in this shoot, as well as the adjoining kitchen area and hallways.
Vintage Fashion and Styling: Melanie Peterson-strahan, owner of Vanity Fashion Boutique with her hubby, Brian as the very needed assistant to us all!  Remember to LIKE Vanity on Facebook!  Keep in mind that Melanie picked ALL the outfits (right off the racks of her store), including the jewelry, shoes, hats, purse… etc.  VERY talented lady!  She also picked the venues and had a vision for it all.
Hair Styling and Makeup: Melissa Anderson, owner of Che'mel Salon. Remember to LIKE Che'mel on Facebook!
Model: Madelaine Petsch
Photographer: Connie Riggio (Jim – thanks for letting me borrow your lighting equipment on such short notice and for the quick custom white balance tutorial over the phone).
Website Design (In Progress): Sam O'Hara. Sam also makes the cutest hats! Check her website out Uncommon Wear.
Don't ask me how Melanie at Vanity finds all these great vintage pieces… the cake actually still smelled like strawberries.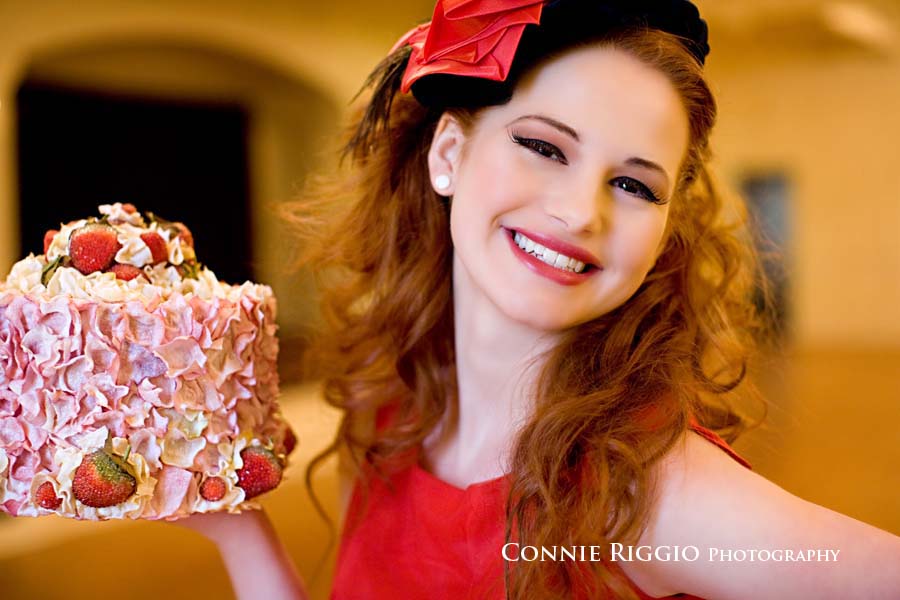 I LOVE this image.  The party dress, the hair, the green accessories, the window, the coloring, everything!  She looks like a doll and I love the grain… it adds to the enchantment of it all!
This one is my FAVORITE of the shoot.  I LOVE them all, but for some reason, this one just does it for me.  The hair is PERFECT for this outfit (you will see a front shot later on in the post) and I love the kitchen location. Our model, Madelaine is adorable and the jumpsuit and shoes so adorable on her! I thought it was a great idea when Melanie said she wanted the shoot in the kitchen for this outfit.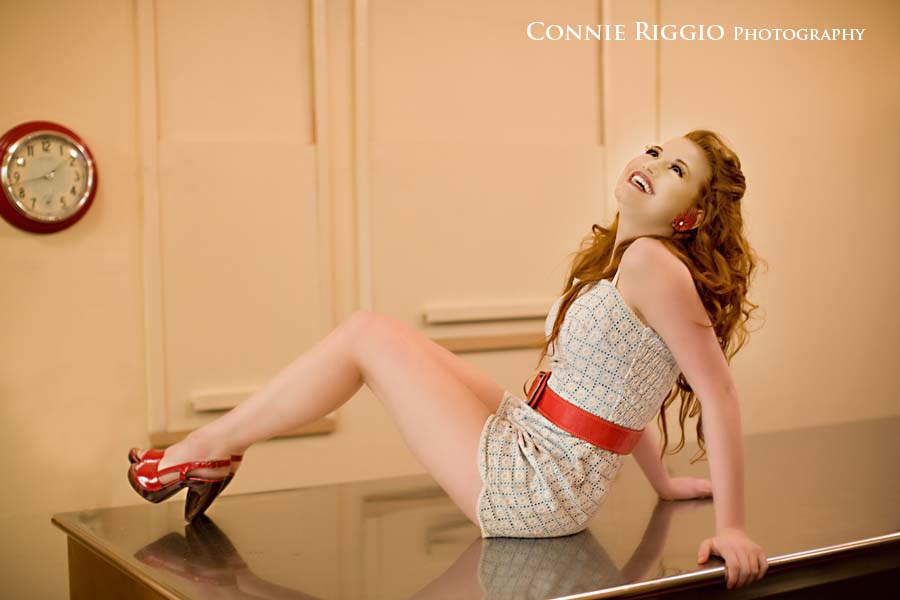 There are quite a few wedding dress shots I loved.  This is just one of them.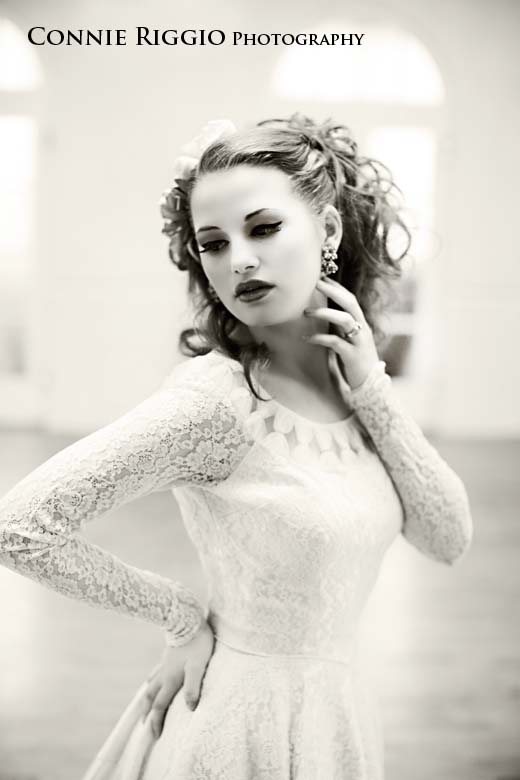 Just a cute picture of Madelaine waiting for the next instruction.  Yes, that is her natural color hair… so beautiful.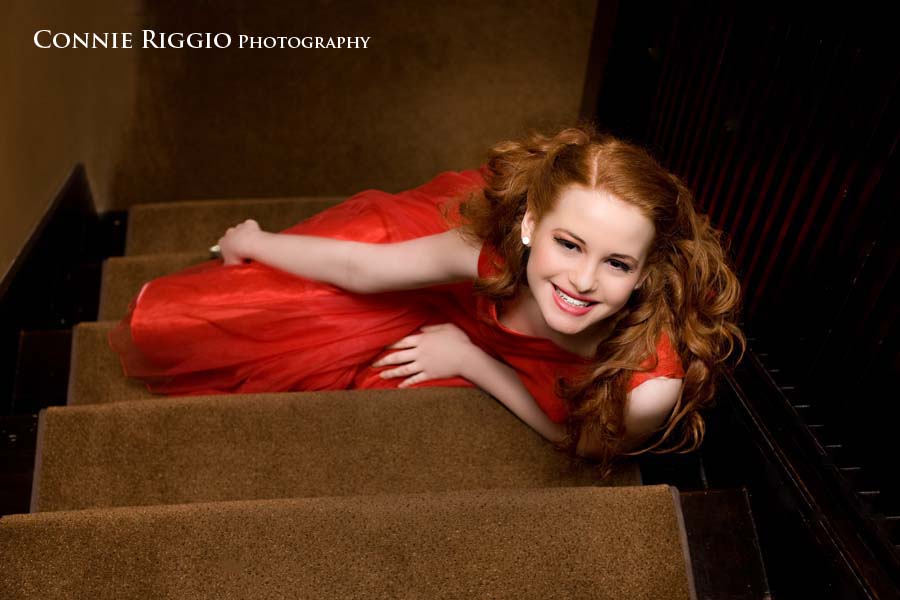 This one is another FAVORITE.  If you saw the position I was in when I took this you would definitely laugh!  I was straddling the urinal on the other end of the bathroom.  I'm sure it was not a pretty site – hehehe, but it had to happen to get this shot!  Again, all Melanie… she wanted the ballet outfit in the bathroom with an umbrella.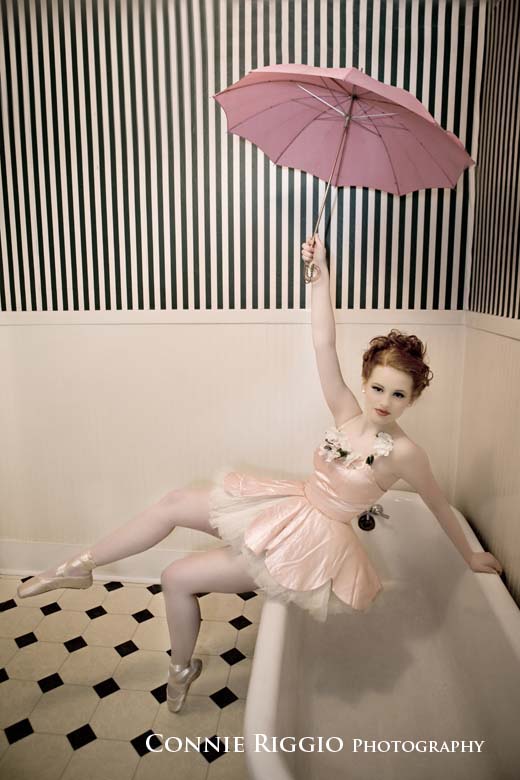 Melanie has introduced me to the world of Biba with this outfit!  You'll see the rest of it later in the post.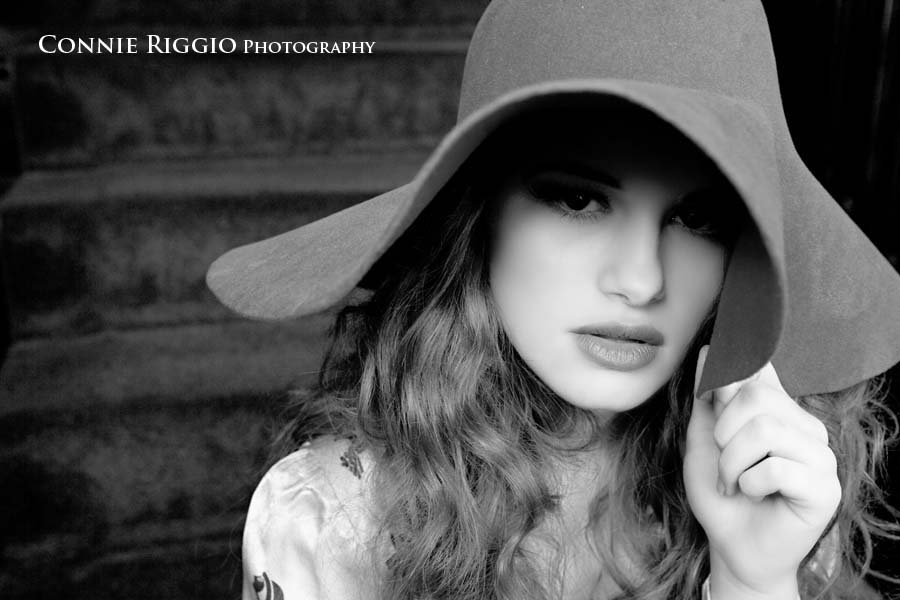 I saw this dress when Melanie pulled it from the rack and didn't think much of it. WOW, what a difference seeing it on Madelaine and the hair, WOW again! Melissa outdid herself with the style (and make-up).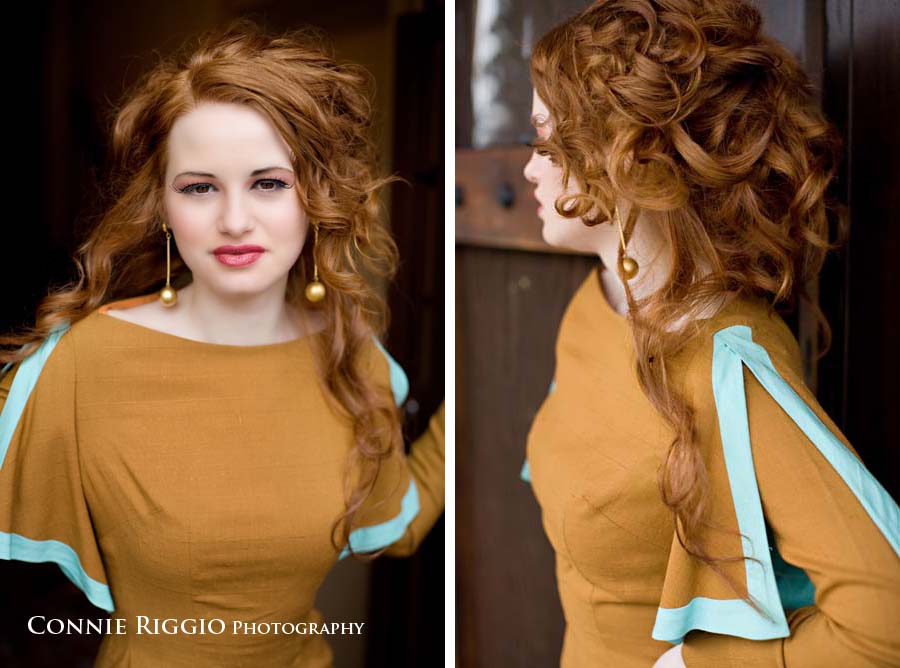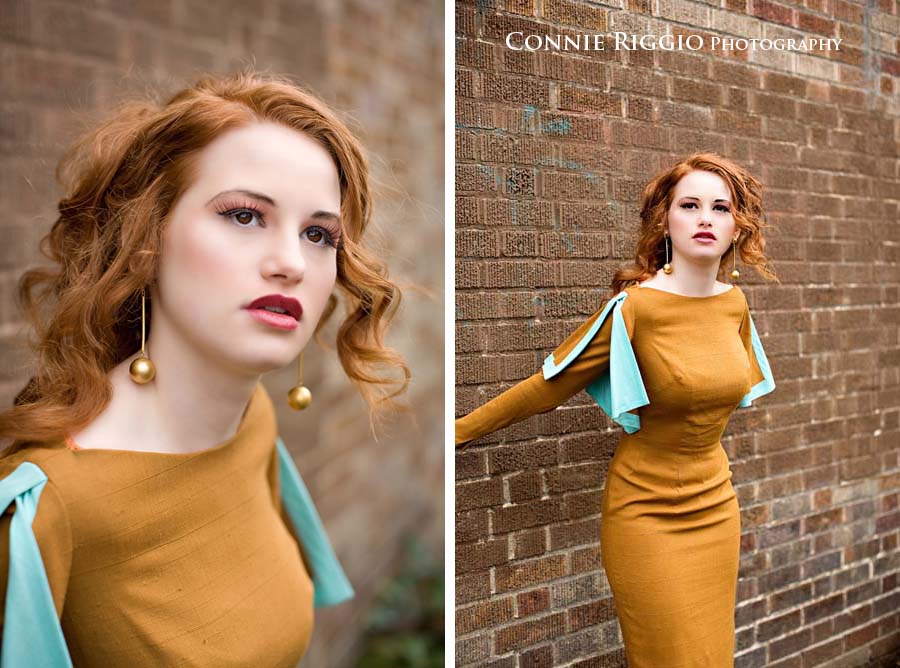 These shots are a bit less vintage in overall feel, but they do show how one can wear vintage clothing in today's world.  It was rainy and cold most of the day, but we did manage to get a few outside.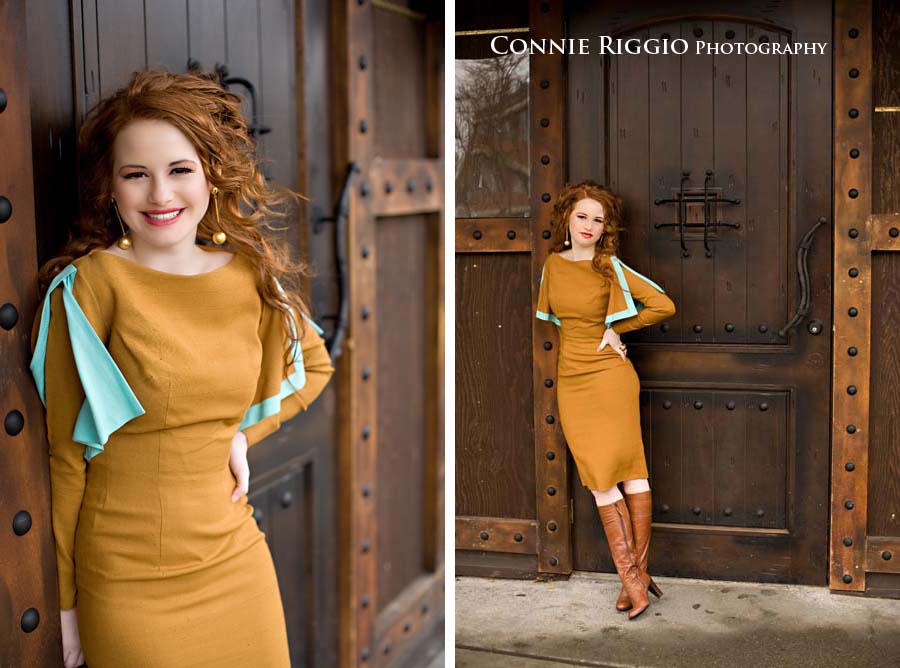 Mirrors can be so cool to use in photography.  I even like the yellow lighting.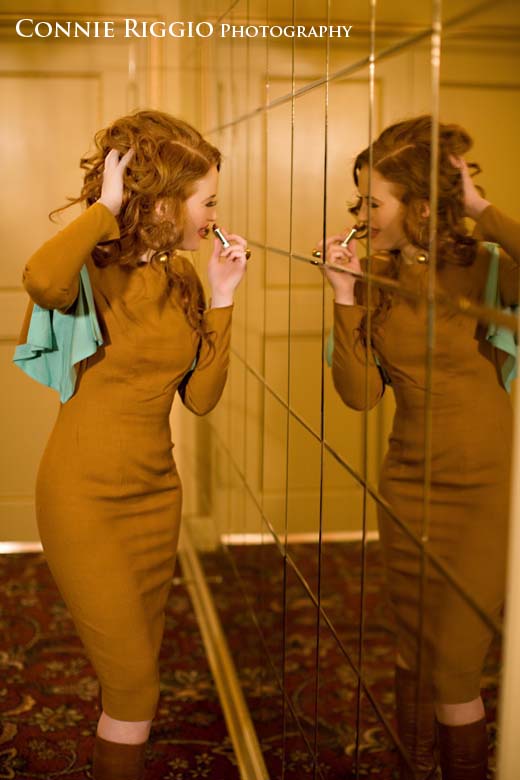 So beautiful.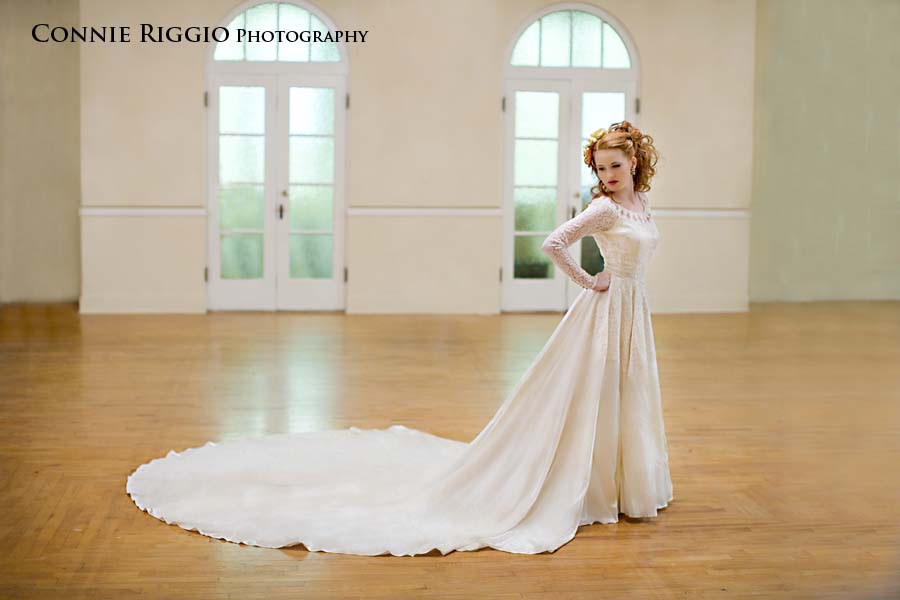 Another FAVORITE.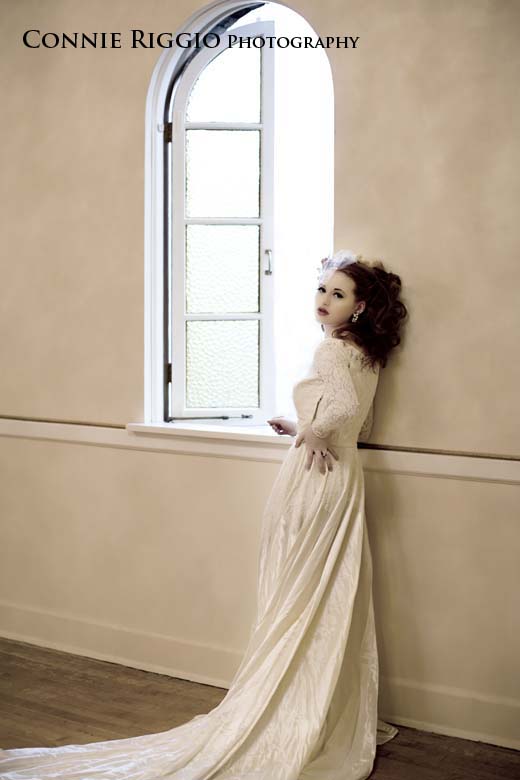 It's amazing how many different looks you can get from the same window.  The picture below, the one above and the party dress sitting in the window from earlier in the post are all taken using the same window.  I love how Melanie partnered the green accessories with the pink dress.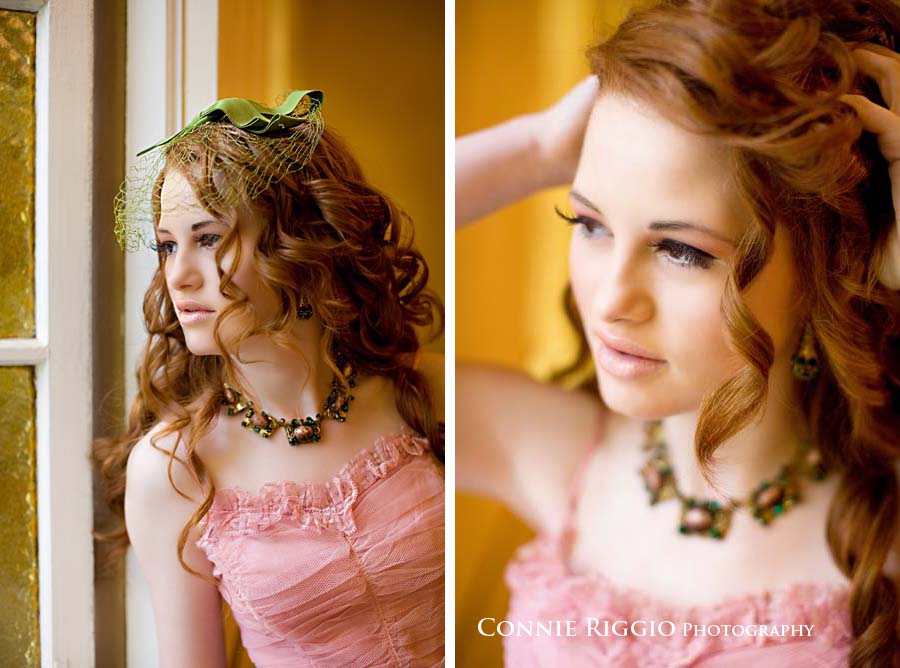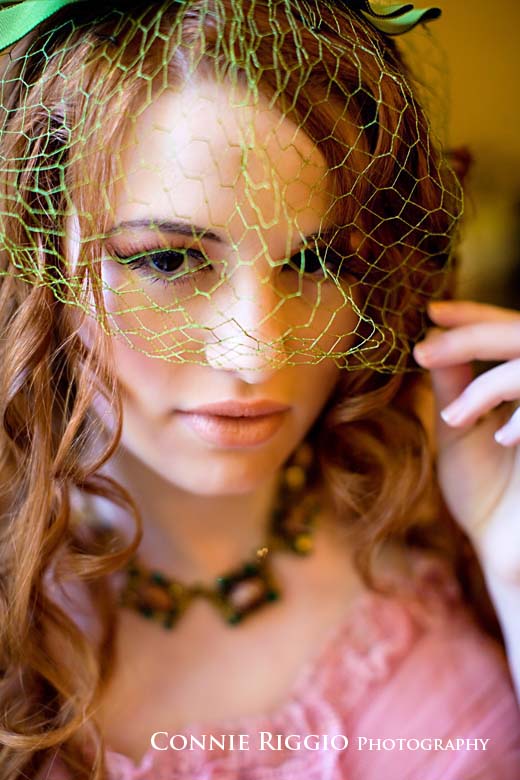 The Sherlock Holmes room at Northwest Costume is decorated using items from the series.  If you know Sherlock Holmes you will understand that each item in this room has been carefully selected for a reason.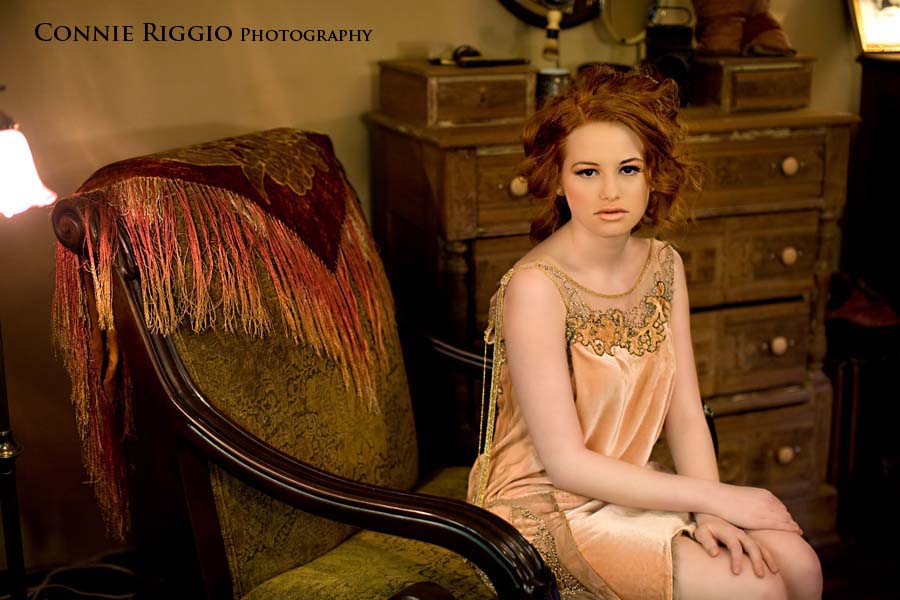 The detail on the dress is just outrageous.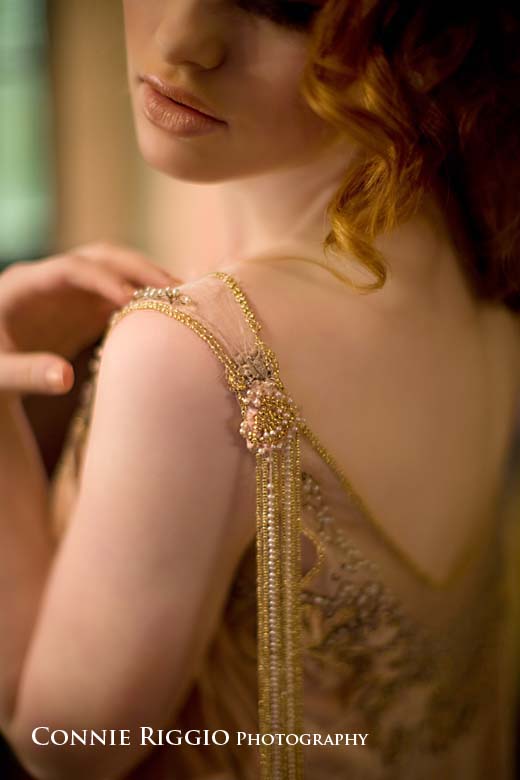 Who knew you could look this glamorous in a bathtub!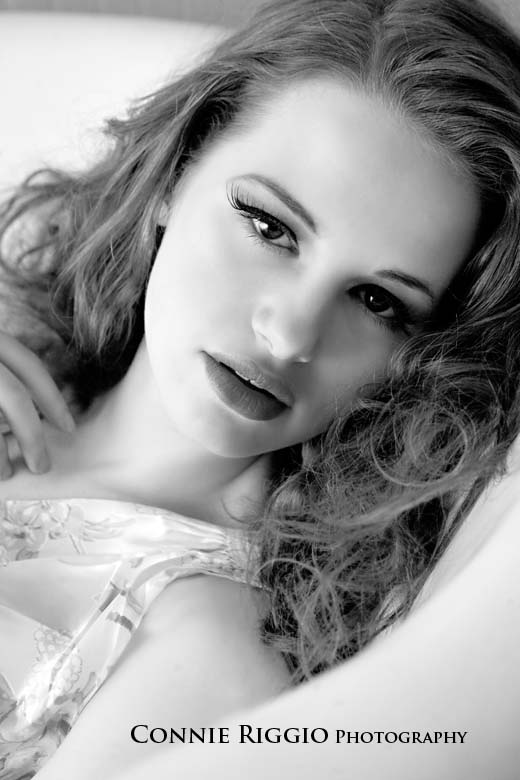 Again, love the hairstyle!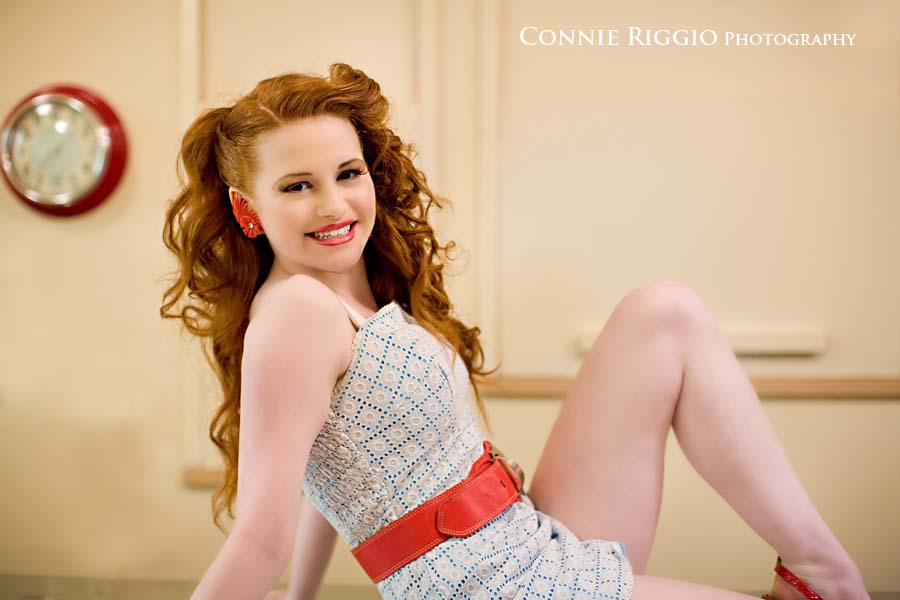 More pictures in the ballroom. It's amazing that this ballroom is just blocks from my house.  It's a Tacoma best kept secret!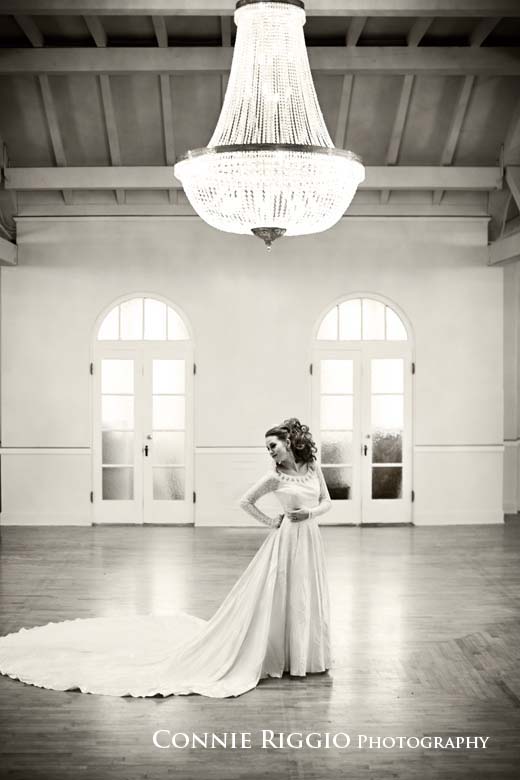 Stunning.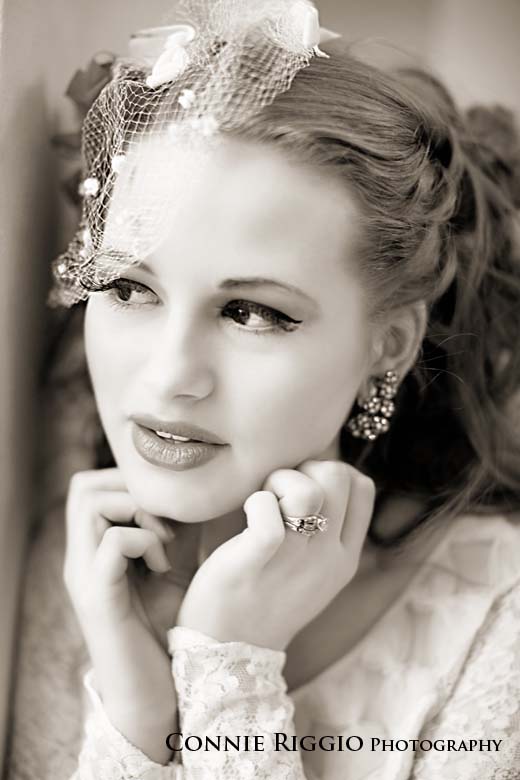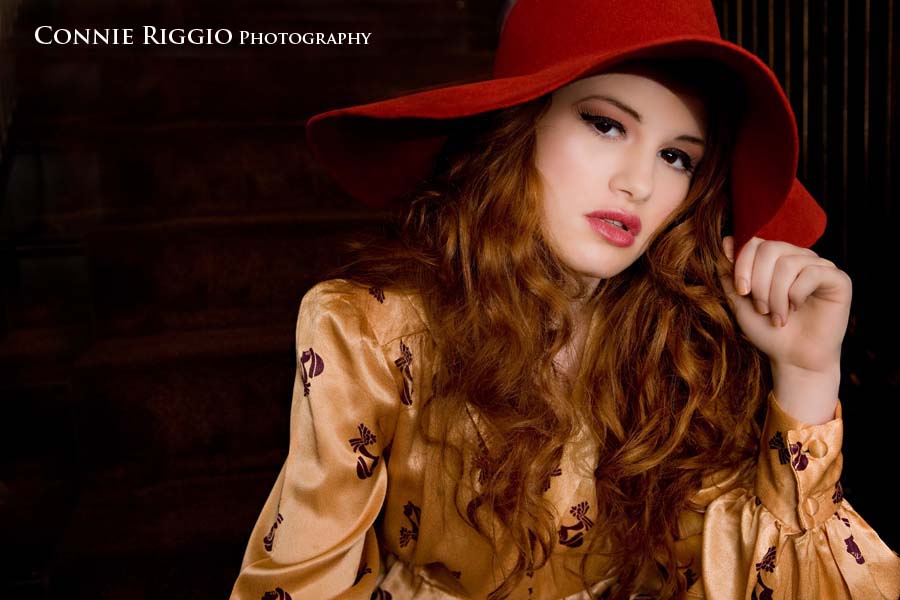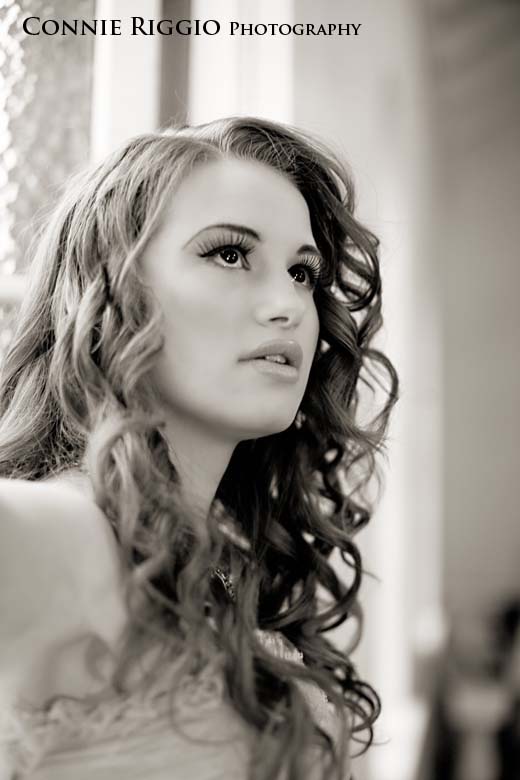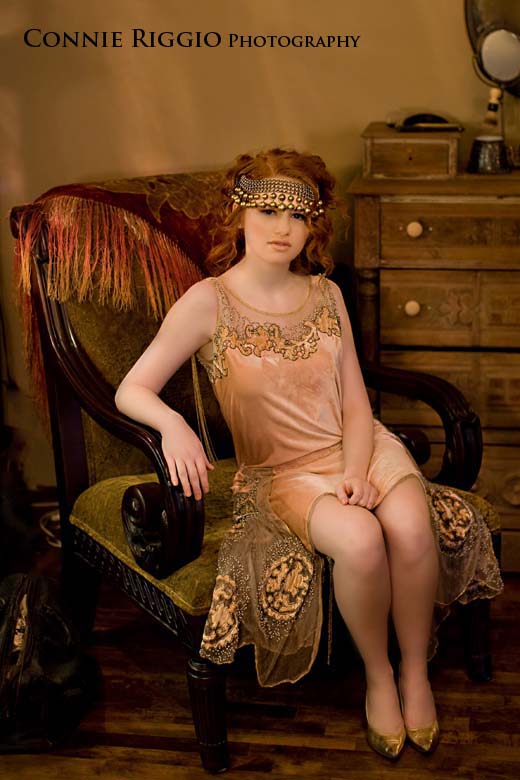 Dramatic, I know… and I LOVE it!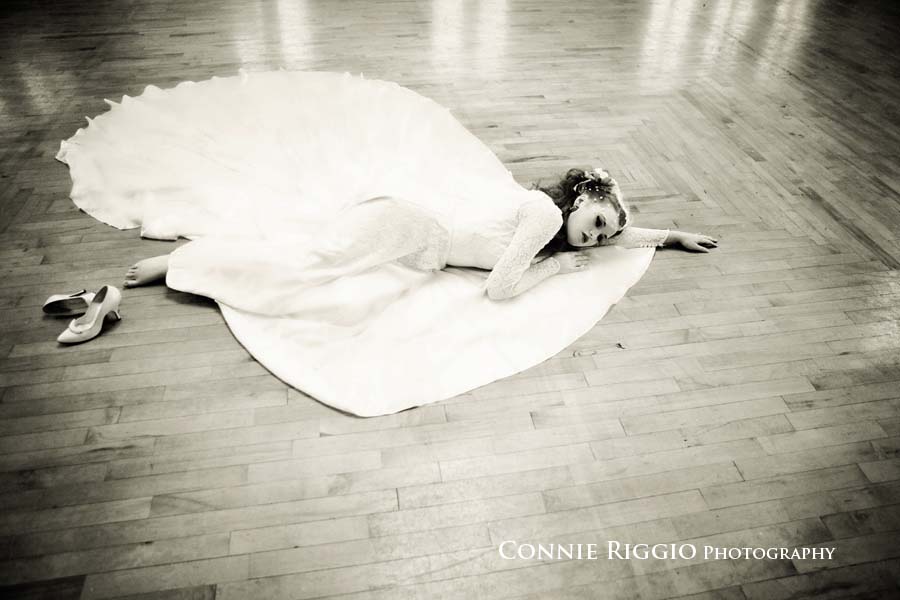 You have to smile when you are holding a cake, even if it's not real

.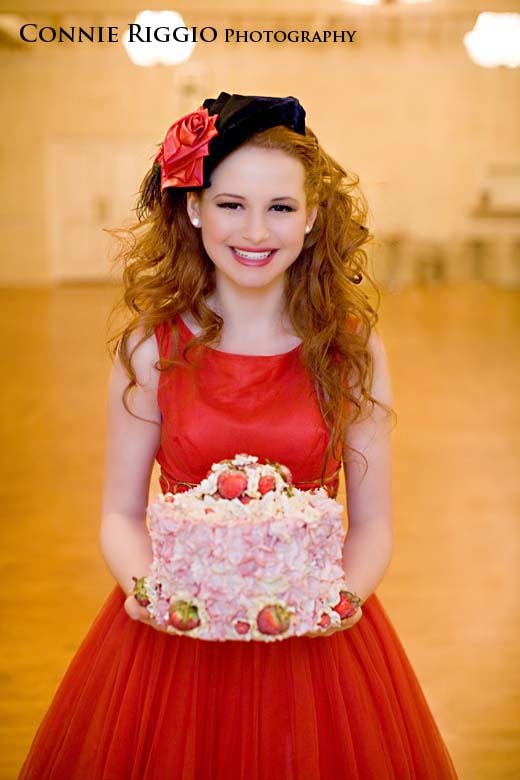 So pretty.
This shot is right out of my camera, with the exception of a little skin smoothing.  (Taken in the Old House Cafe bathroom).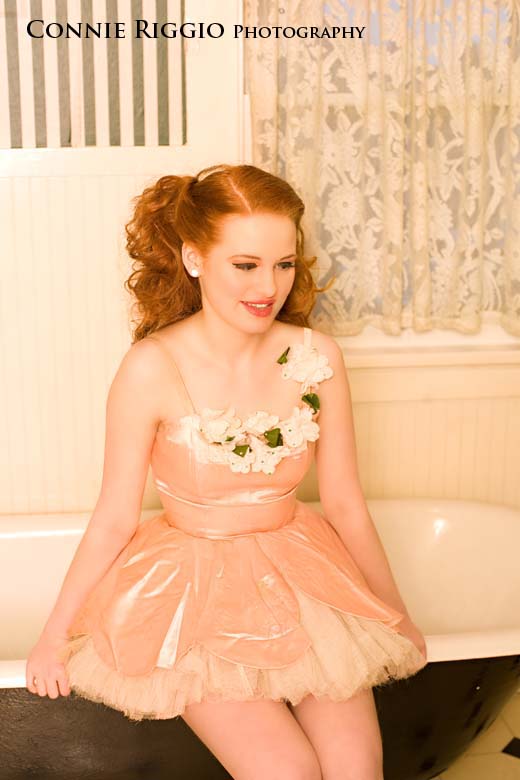 Again, the Sherlock Holmes Room.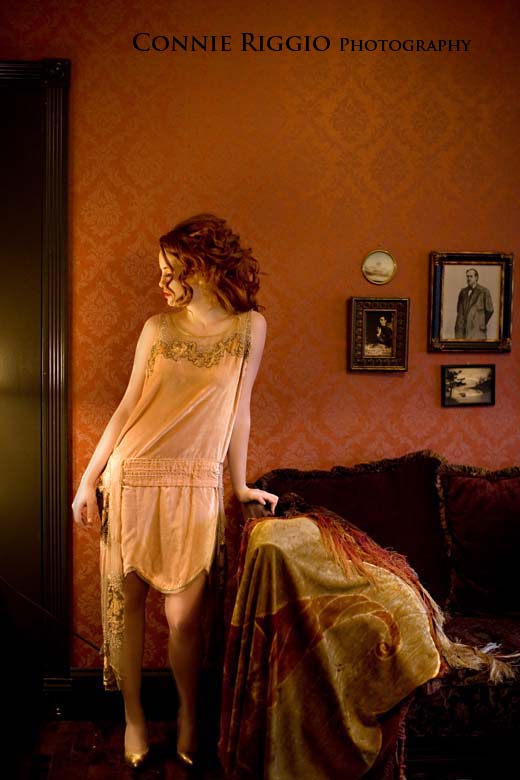 Can't get enough of the vintage wedding look.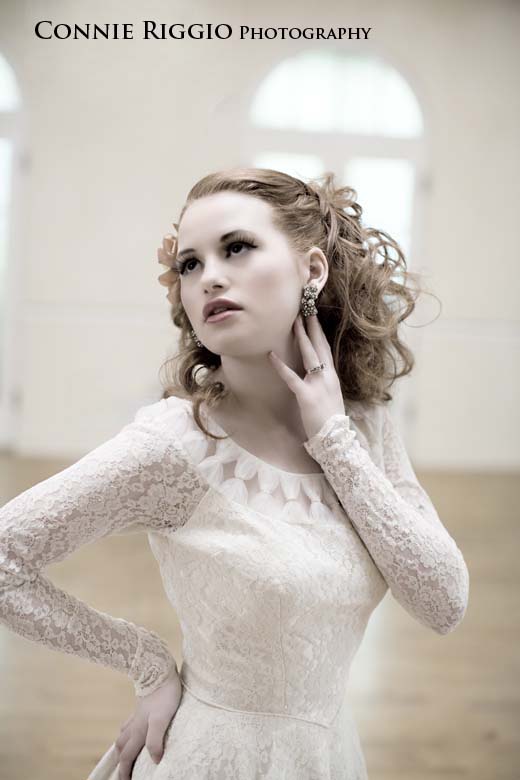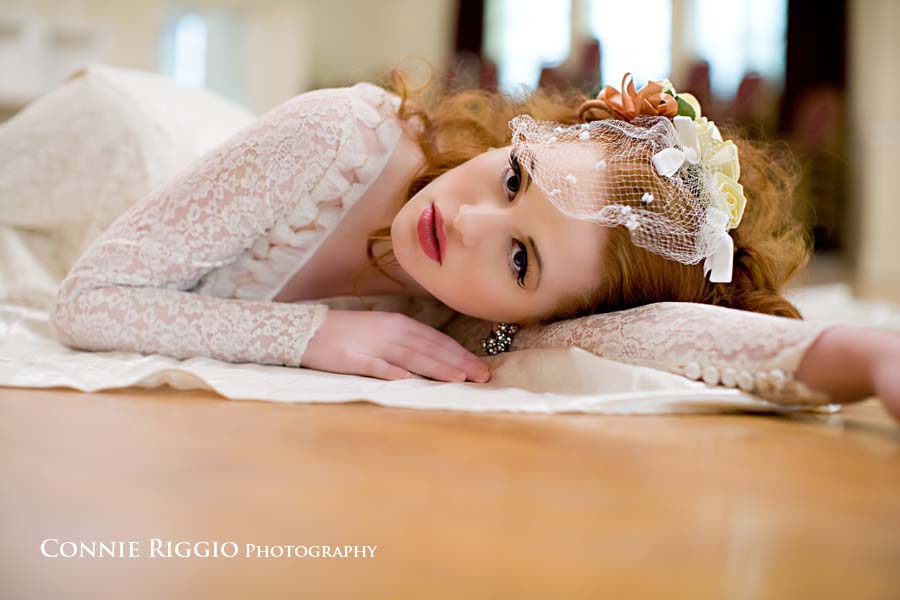 Another one taken at the Old House Cafe in the stairway and another FAVORITE of mine.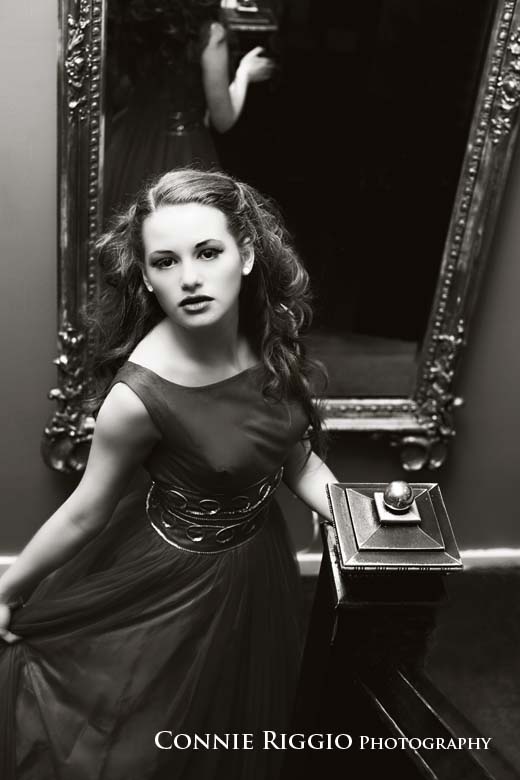 Come on, you know you do this at home… we all do.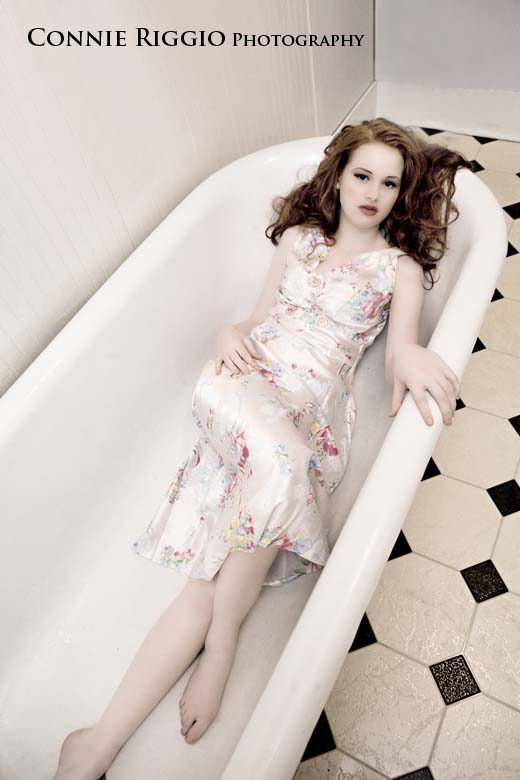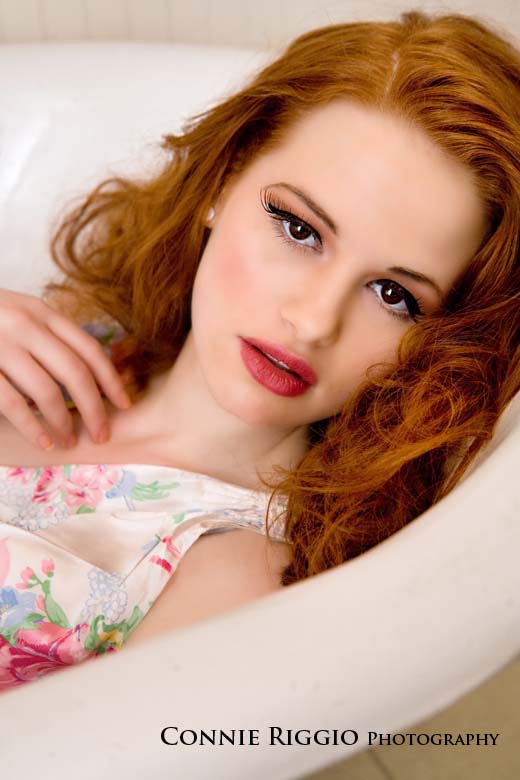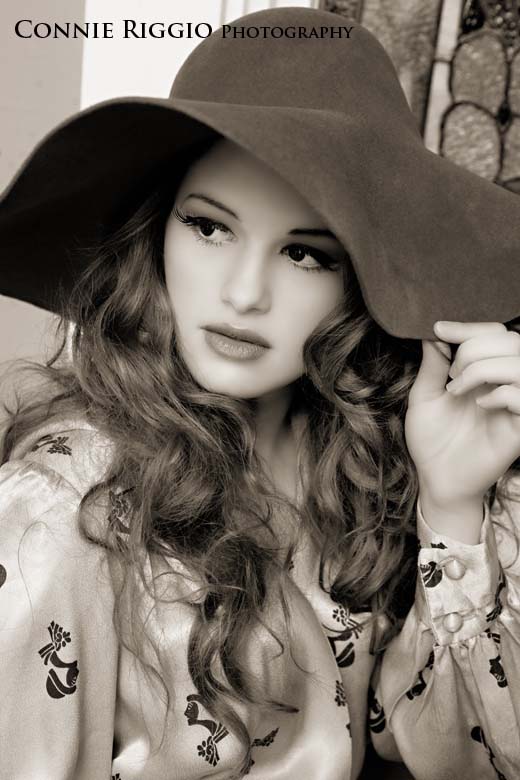 I know you have been waiting to see the entire outfit, here it is!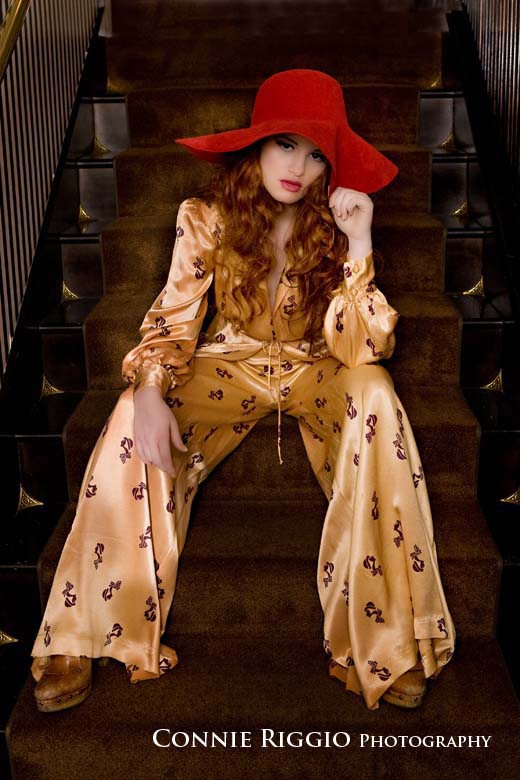 Such a fun shoot (even if I was sick) and so glad to collaborate with a great group of woman, as well as supporting our local businesses. Maybe you'll be next in front of my camera and maybe you even want to do a vintage inspired shoot or maybe you have your own idea. Why not do it… do something different, something you will treasure forever.