I love deeper, I feel more, I live fuller and I play harder than I used to.
Life is different.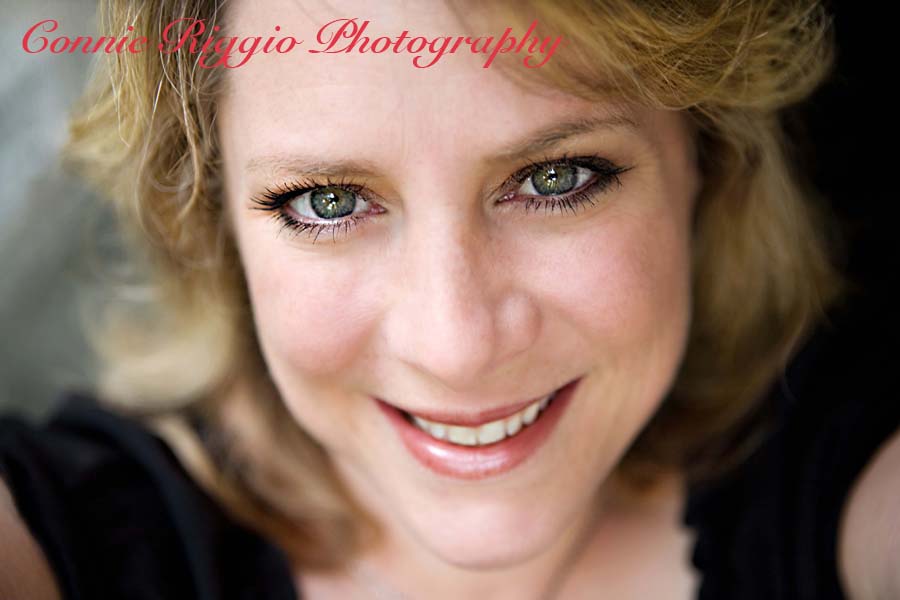 Yes, that's a self portrait

!
The influences I surround myself with are now positive ones. I am no longer a slave to the negative voices that were in my life. Can we say a BIG AMEN to that one!
My mind is open and free to follow in obedient faith and it feels good.
The only regret I have is that I did not trash the negative voices sooner and take the leap, but obviously I was not ready and God's timing is ALWAYS right! So, NOW is perfect!

***********************************
FAMILY
We have always had the traditional family picture… all lined up and smiling at the camera. I have never been very excited about them and just want the whole experience to be over. Nor did I trust that the photographer would have my best interest in mind. I am sure many of you can relate!
Well, that has changed. We haven't had a lot of pictures taken, but we did have a friend come over and take some pictures that we will always cherish! They were not from a "professional" but they were from someone with skill that we trusted would get what we wanted and that is half the battle. Through my exploration with photography I have discovered the need to capture real life. That is what I want to remember. Thanks Doug!
We will have more taken soon since these are almost a year old now… maybe in the fall, my favorite season and I will share with you when we do

.
I love the laughter! This is how it should be!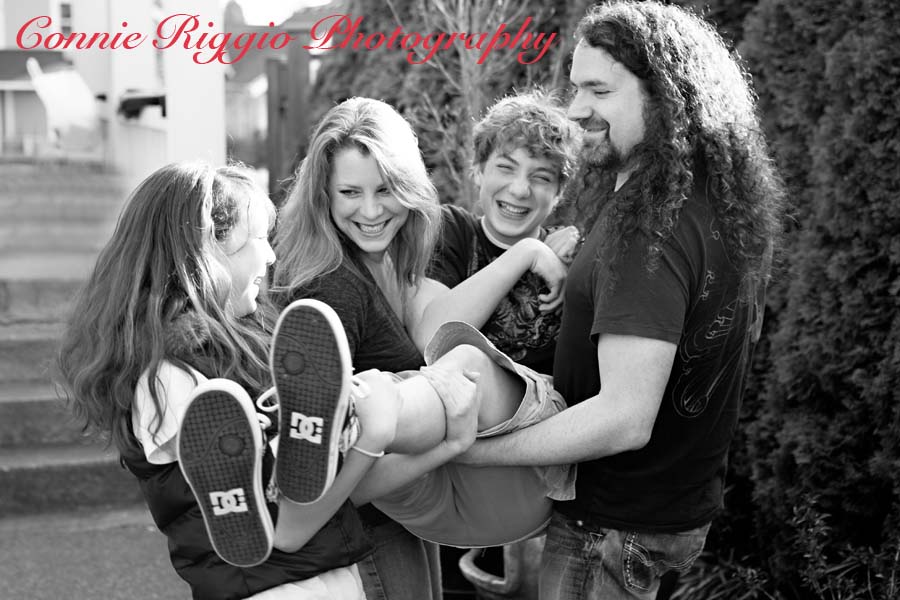 I have learned the importance of documenting our lives together, not just the kids, but us too.  Doug was able to capture a few of Joe and I. I love these and have them hanging proudly in my house. I always celebrate a husband and wife in my family shoots.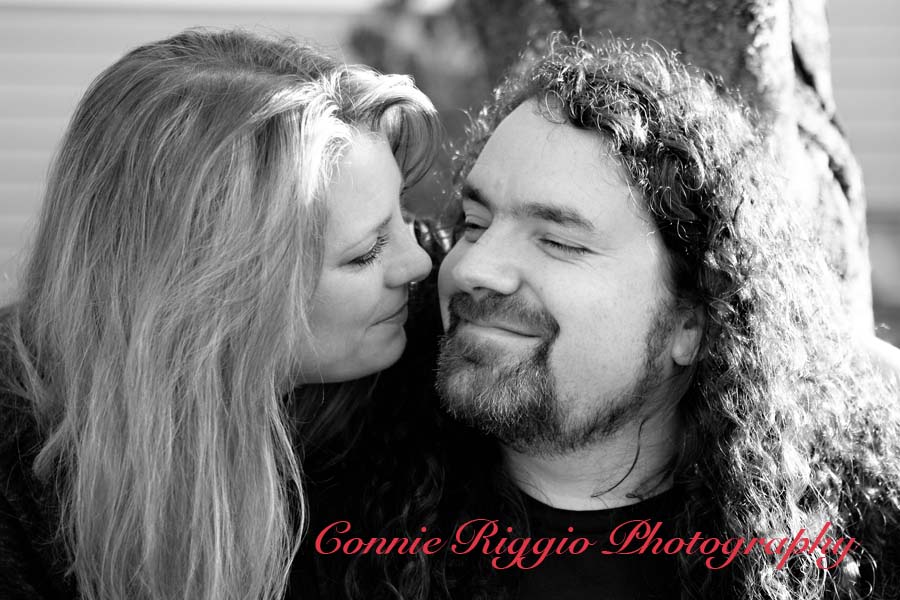 So many times we concentrate on the kids or the family as a whole and we can lose the perspective of husband and wife, a team, united as one. Come on parents, you need pictures too, not just the kids!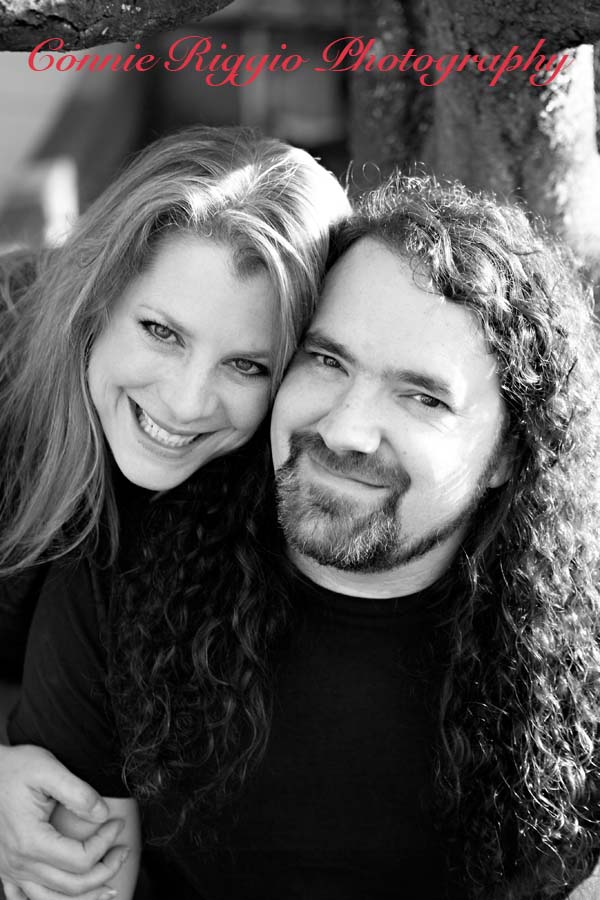 ***********************************
ENGAGEMENTS
I love engagement shoots. There is ALWAYS a LOT of kissing and well, that makes us want to kiss even more. We now make it a tradition to take a self portrait kissing picture during every engagement shoot! Fun huh! We do a lot of kissing anyway, so why not document it.

I also love getting to know our couples before their big day. We have a great time together… and "they" call this work

!

***********************************
WEDDINGS
Weddings are special, we all know that. It is such a pleasure to be part of an important day and FUN too! During the vows, Joe and I lock eyes, smile that smile that is reserved just for each other and recommit ourselves, keeping it alive and well… while also capturing THEIR moment of course!
At the end of the day, we sit, reflect, unwind and talk about our own relationship.
Maybe this will change after our wedding bookings increase, but I will do everything I can to not allow that to happen. Keep LOVE alive, right? RIGHT!!
***********************************
SENIORS
I am one of the rare ones who love teenagers. I love their outlook on life. How the world is just getting bigger for them. It makes me reflect on my dreams at that time in my life and well, they have definitely changed! I think I thought more logically then. I have done all the logical things I thought I should do and it just wasn't cracked up to be what I thought. My dreams changed, as they should with experience.
A new dream developed…


***********************************
THE MEASURE OF SUCCESS
How do you measure success? Is it how much your paycheck is? Your title? How many Facebook friends you have collected? How your external self has been maintained or how you are able to make other people think you are something that you are not?
I have thought a lot about this. For many years I measured success by keeping the same love all my life (Joe), having a family, the way I treated other people, my education, my job, how much I made, the appreciation I got from it, what I could afford to buy and the vacations I could take and even though, in the back of my mind, I always thought I had more to offer, I could never really put my finger on it… so I settled, for what I had and that was success to me. I think a lot of us are there or have been there.
Let's break this down, every weekday I got up earlier than everyone else in my family, got ready for work, drove for 45 minutes to a job that stopped being rewarding MANY years ago, worked all day, felt guilt for not being there physically for my family, drove an hour+ home in rush hour traffic (for almost 22 years), got home in not always the best of moods, ate dinner, picked up the house, helped with kid projects, laundry, dishes, yard work, blah, blah, blah, blah, blah. You get it. Not too exciting. Yet, that was success to me. Go figure.
I still think there is more in store, but I feel like I am getting closer to what success feels like for me. It is still about being with the love of my life, our family, and treating people with love and kindness, but it has nothing to do with what career I have, the paycheck I bring in, how many Facebook friends I have, where I can shop or what I can buy.
For me, it is a feeling, a feeling of doing what you think you were created to do, and by living in faith. Even though the transition from one mind set to another was not an easy journey, it was a rewarding one and I have to say, I am still learning who this new person is. The odd thing is, this new person seems almost more familiar than the old one, yet somewhat uncomfortable at the same time. Hmmm….
xoxoxo
Connie