Meet the Chelemedos family.  Samantha with Maggie the dog, Chris, Sally (with baby inside) and Bailey.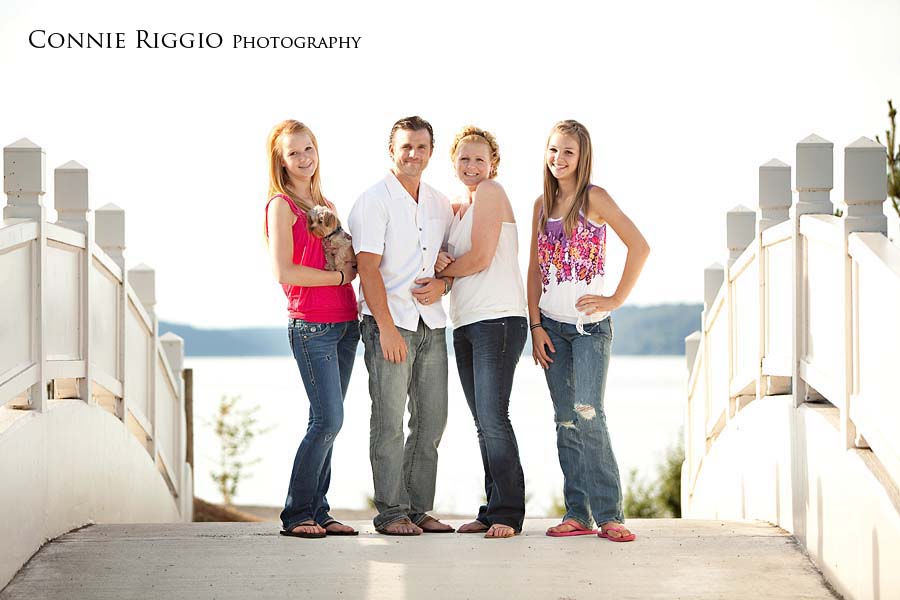 Sally and her man, Chris had wanted a baby, but cancer temporarily took them off course.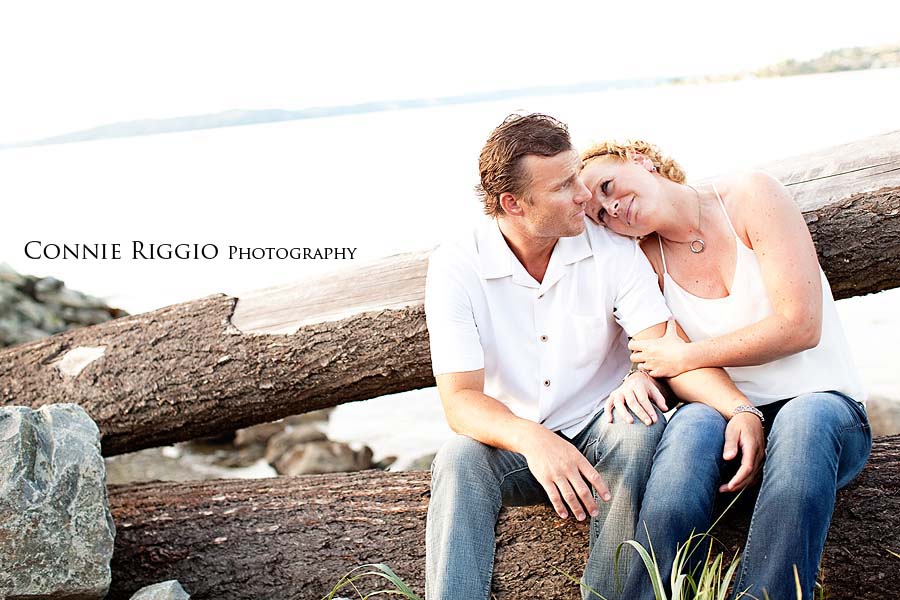 But not any more!  Yay!  Sally has beaten breast cancer and is now 3 months pregnant!  What a gift!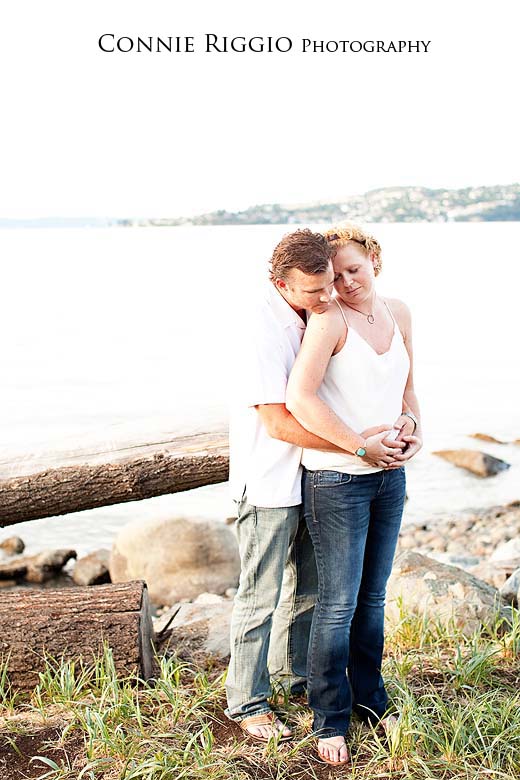 She thought it was time to get a family picture and celebrate this time in their lives.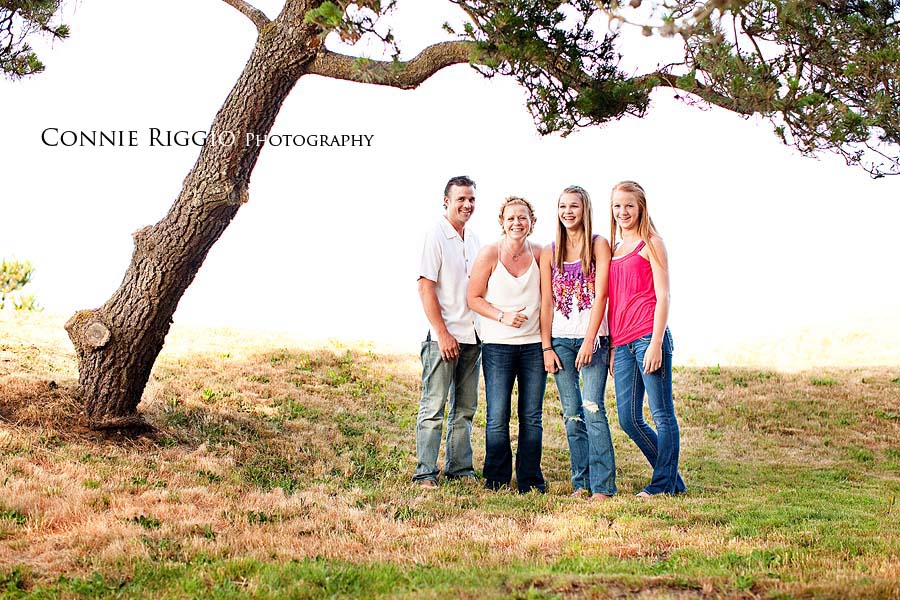 I love this image of the girls.  Sisters are very special.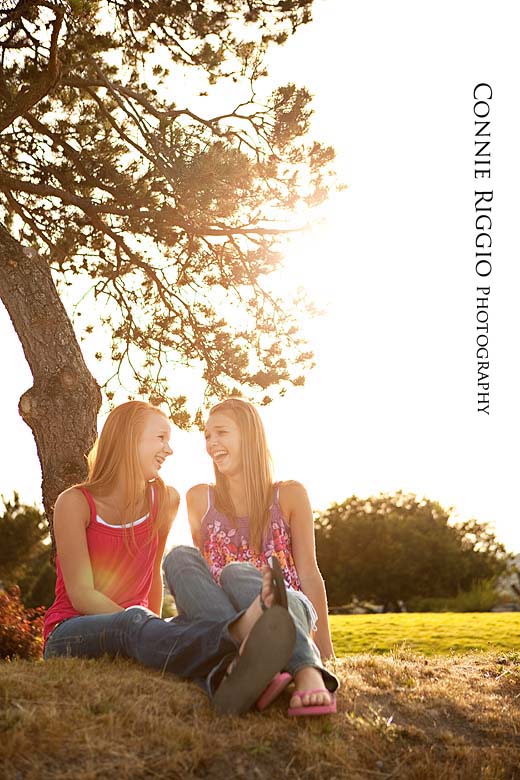 Sally wanted this pose, so we found a spot on the grass at the park and got all prepared to take the shot… but just a few feet from us was a very intense couple and they couldn't keep their eyes off them.  Each one took turns looking over at the couple.  First Bailey and Chris, then Sally and Chris, then Samantha, then Samantha and Chris, then finally…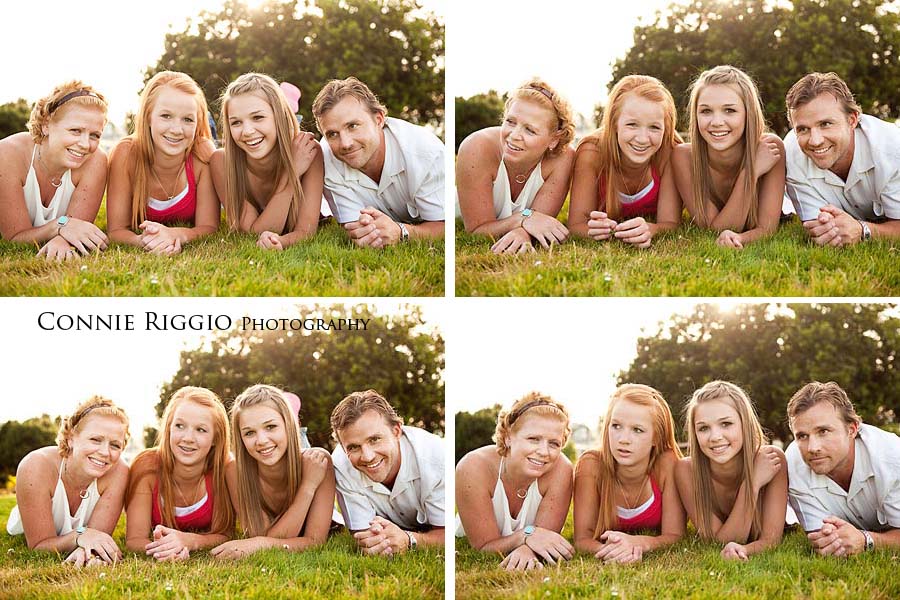 we got the shot!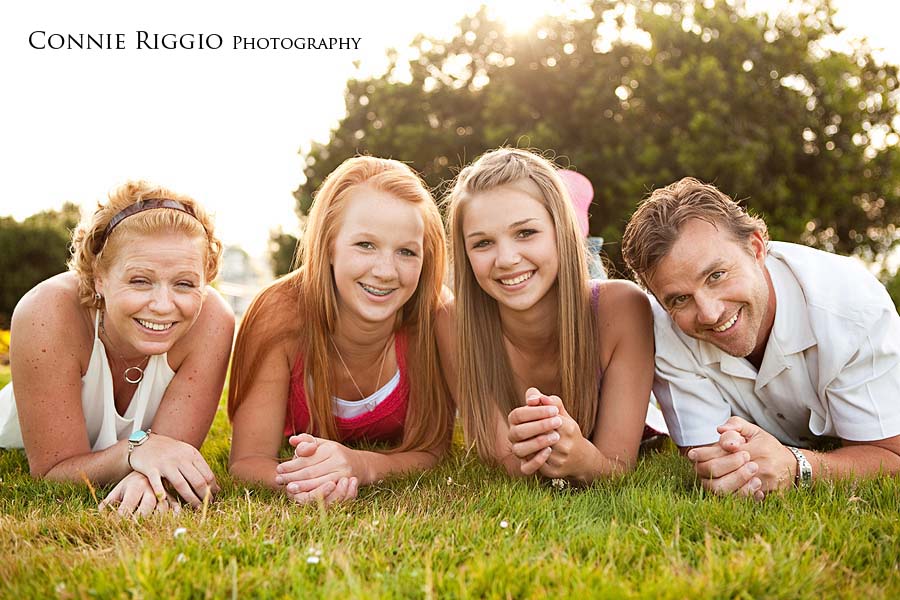 We were so blessed to get great weather.  Summer has been a bit unpredictable this year (gross understatement, I know).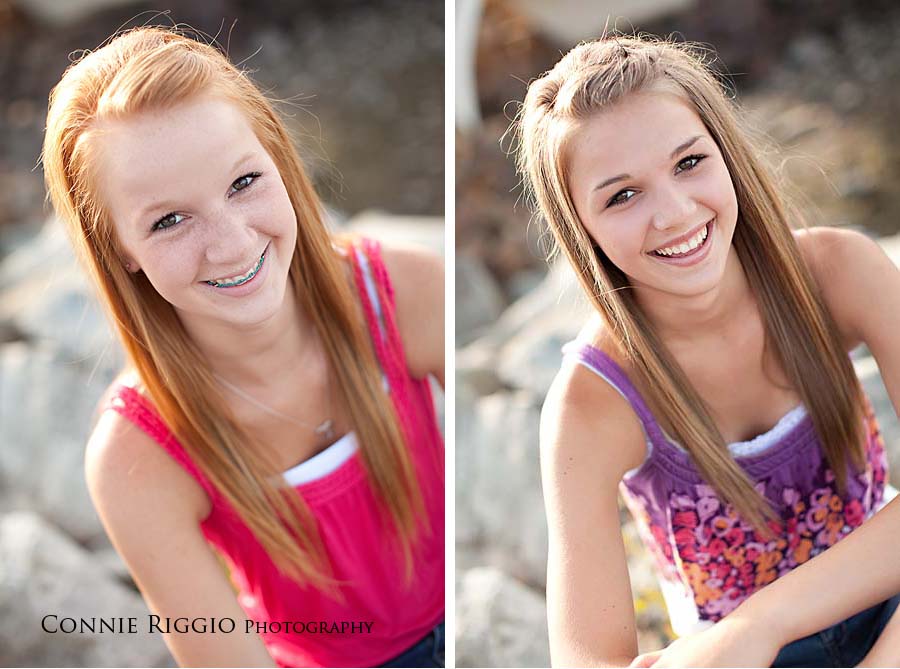 These girls are tall!  Their legs are so long!  Gorgeous!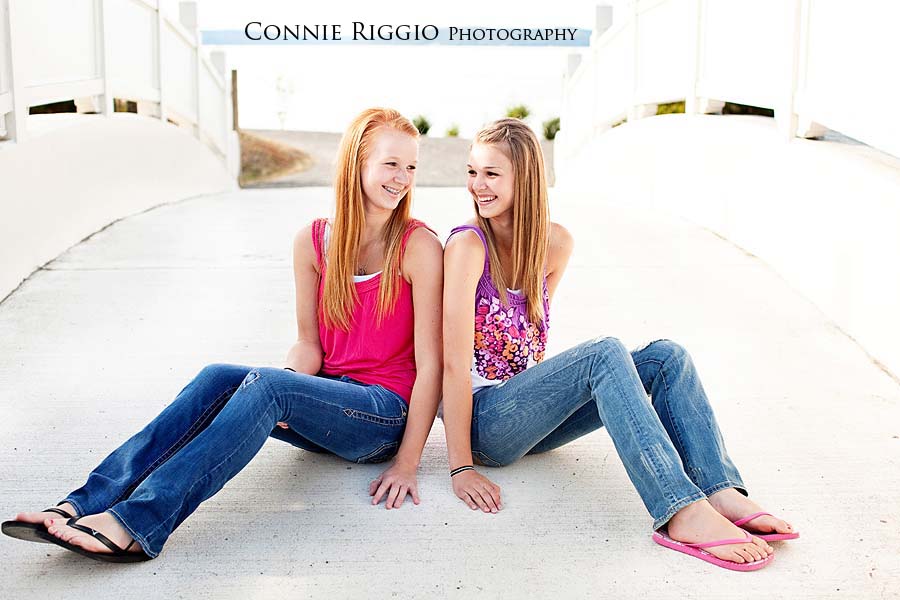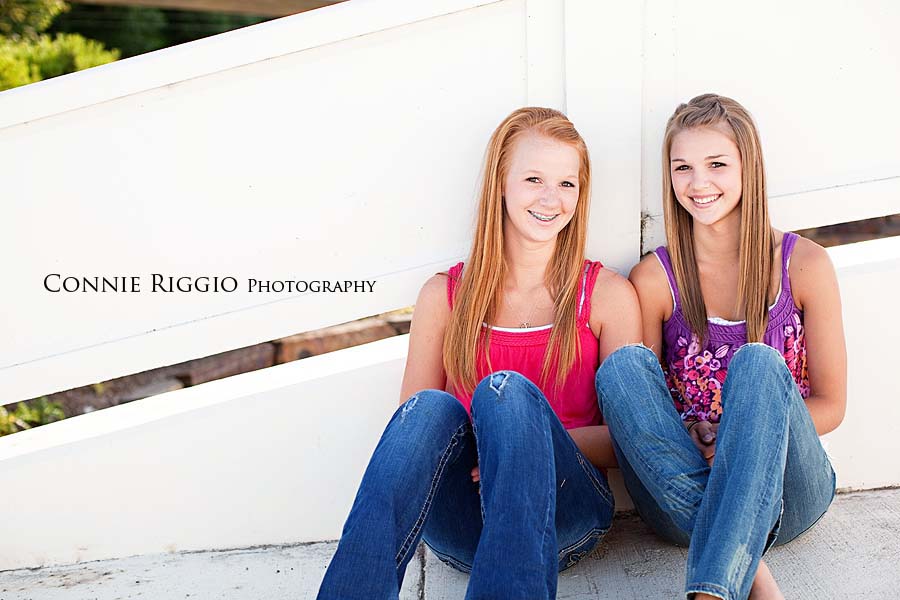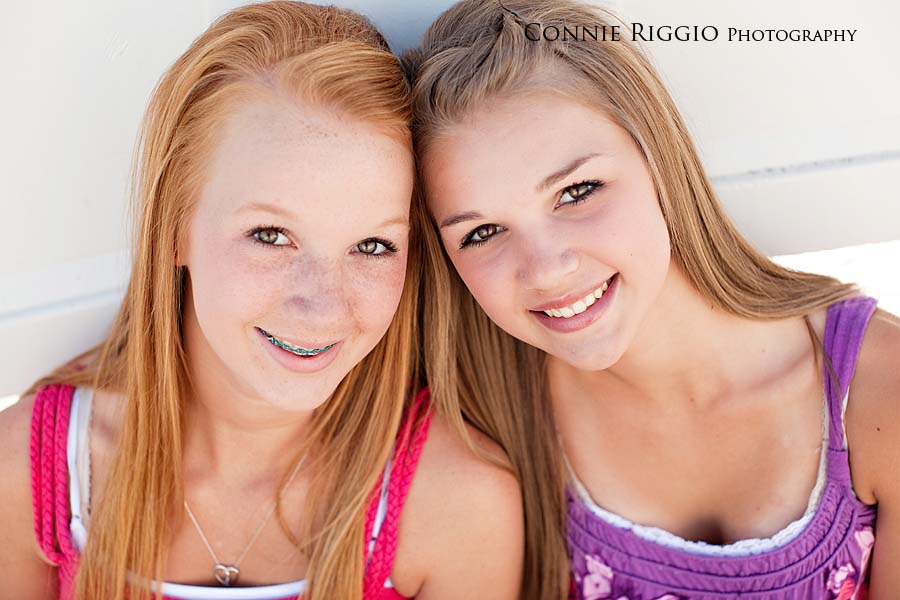 What a beautiful family!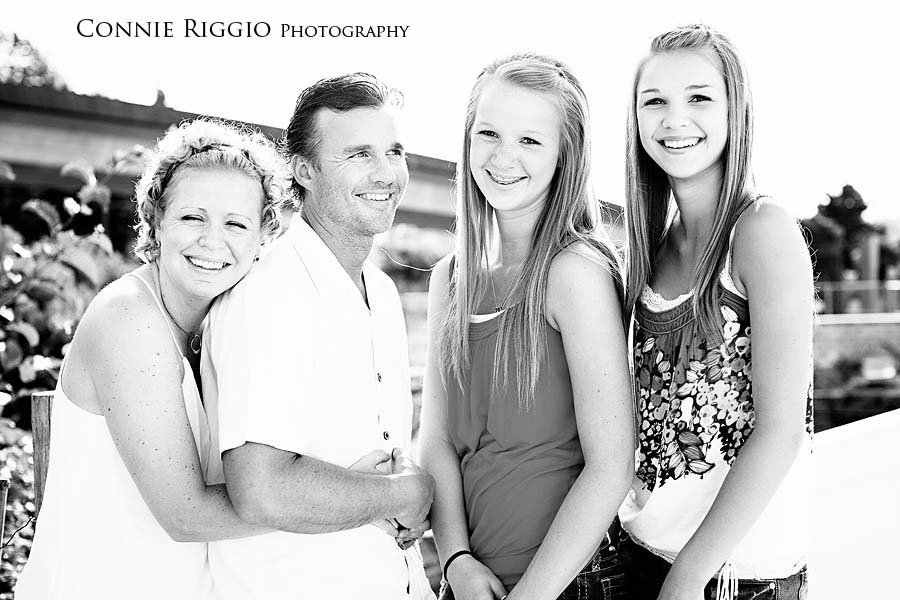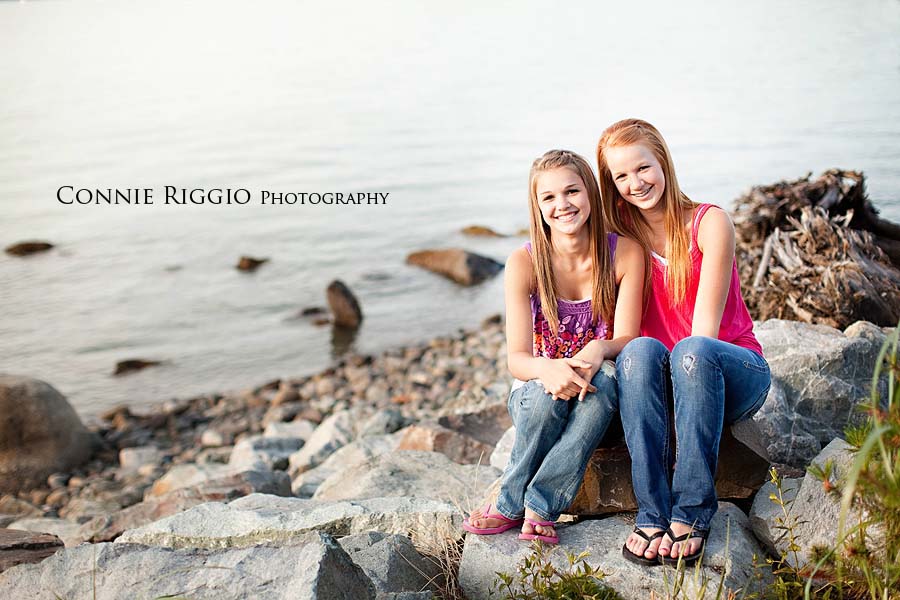 This is my favorite family one.  Sally had been telling us a story about Samantha – it got us all laughing!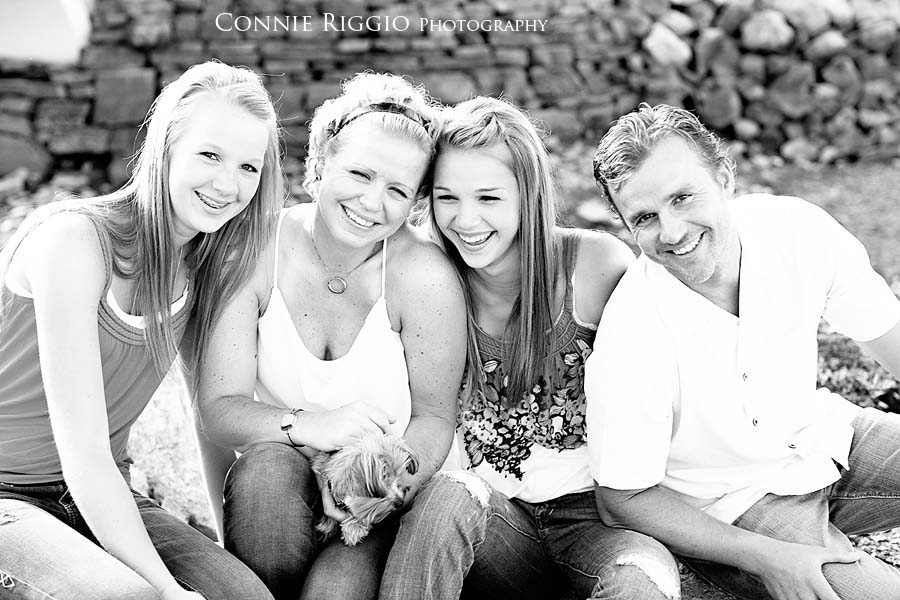 There's always one with sensitive eyes, this time it was Sally!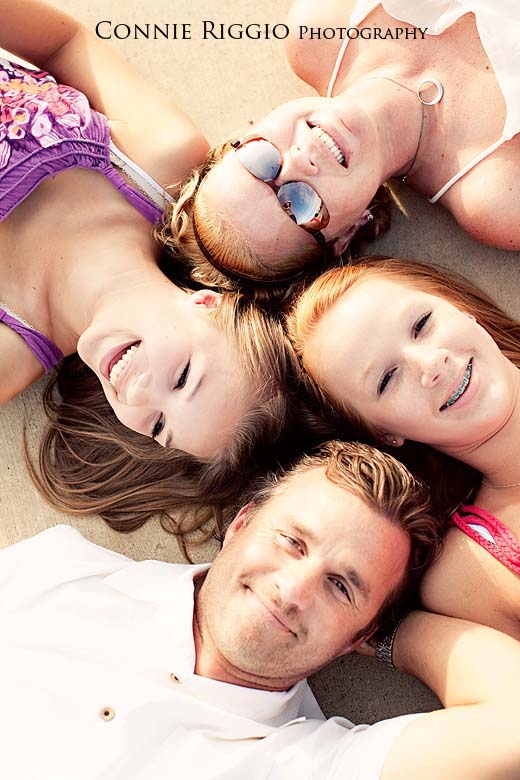 And Maggie steals the show!  Such a cutie!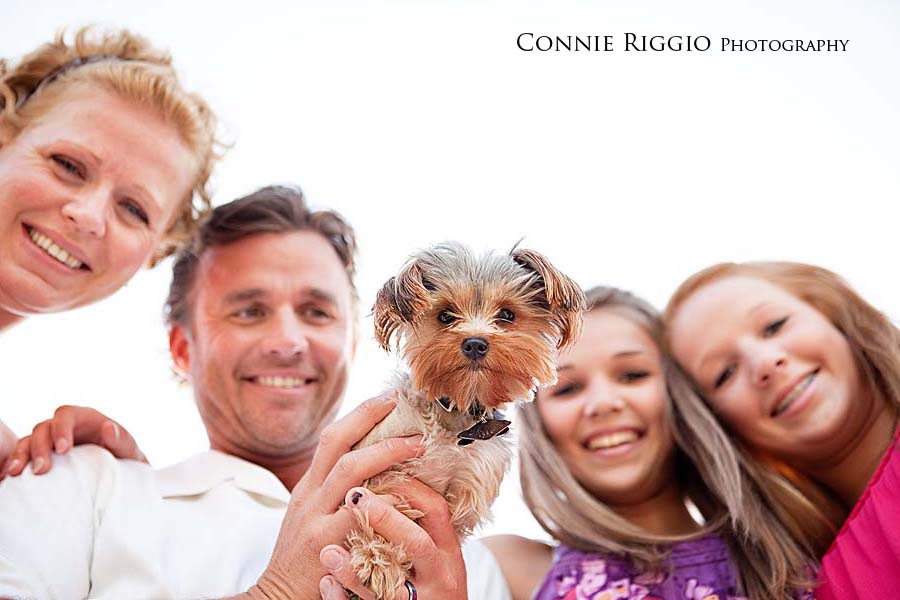 I had a great time with you all! Thanks for letting me be part of your day

. {{hugs}}