The Amburgey family kept on getting rained out and we decided, rain or shine, we were making it happen on this day and we ended up getting beautiful sunshine!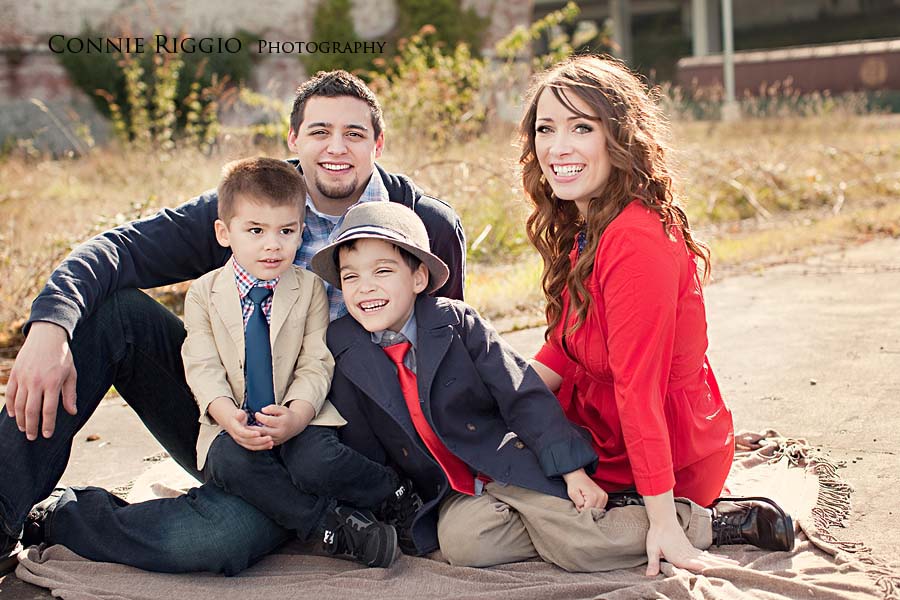 I love photographing families because family sessions tell a story.  It's not just that one special image, but it's the event, the whole time we spent together.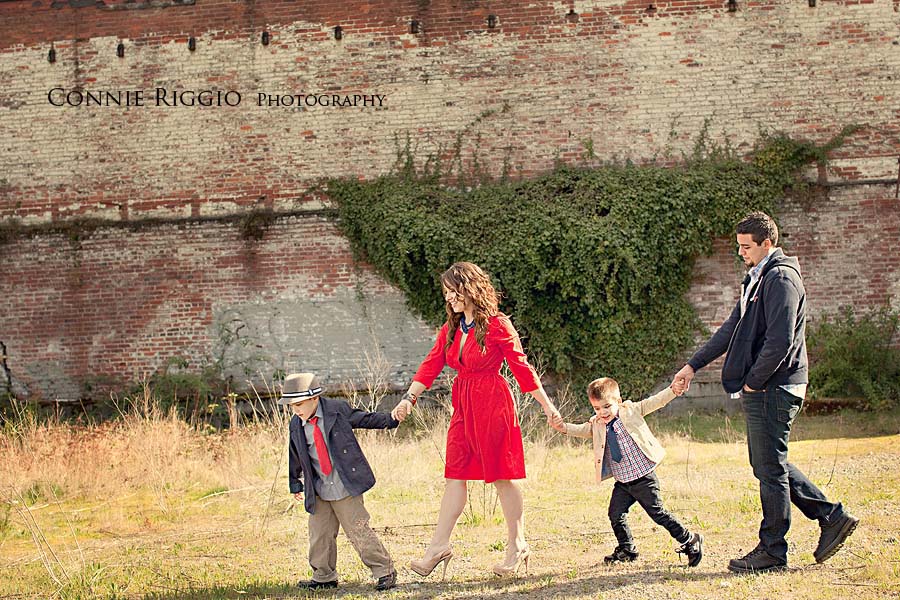 With 2 boys you have to make things adventurous, so we did all we could to make this fun for everyone!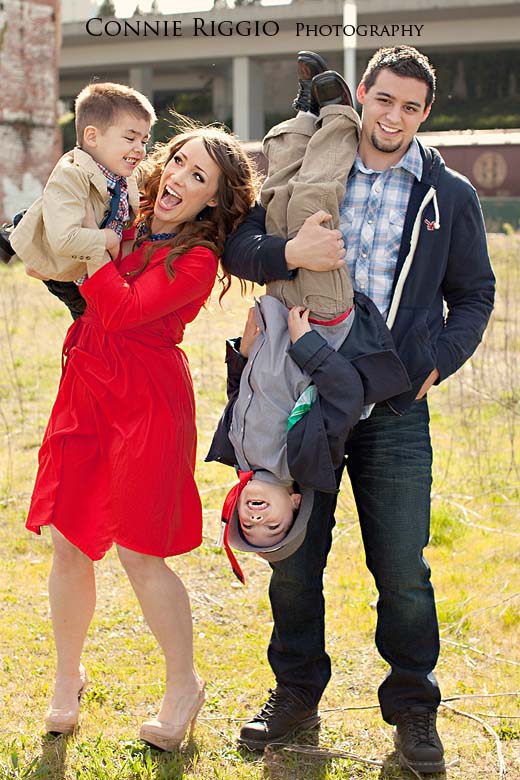 Katrina and Blake are a cute couple aren't they?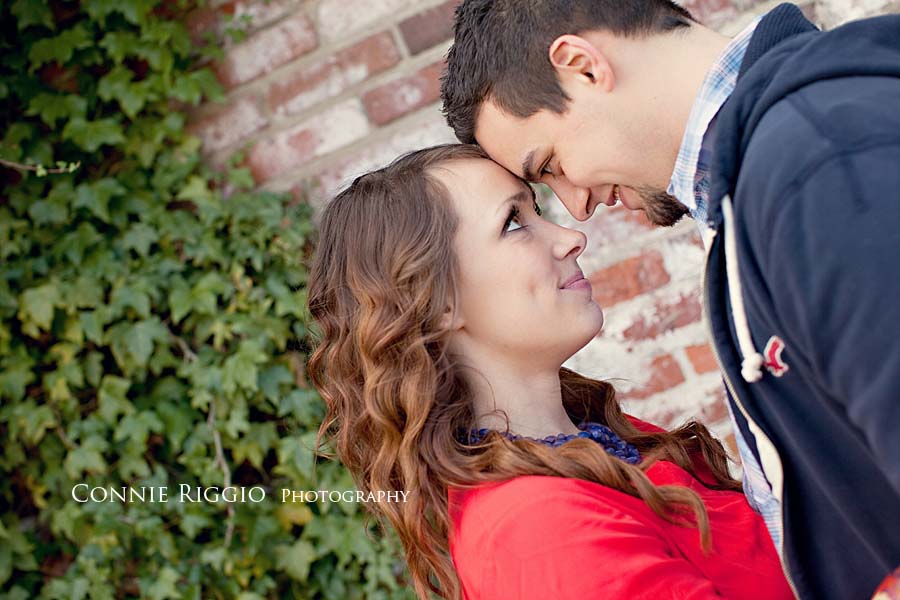 Love the hat Ethan!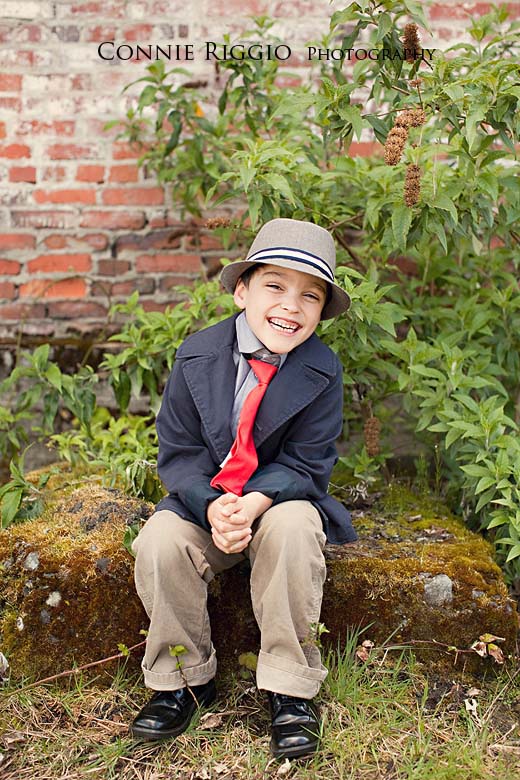 I love how JJ is watching his parents kiss

.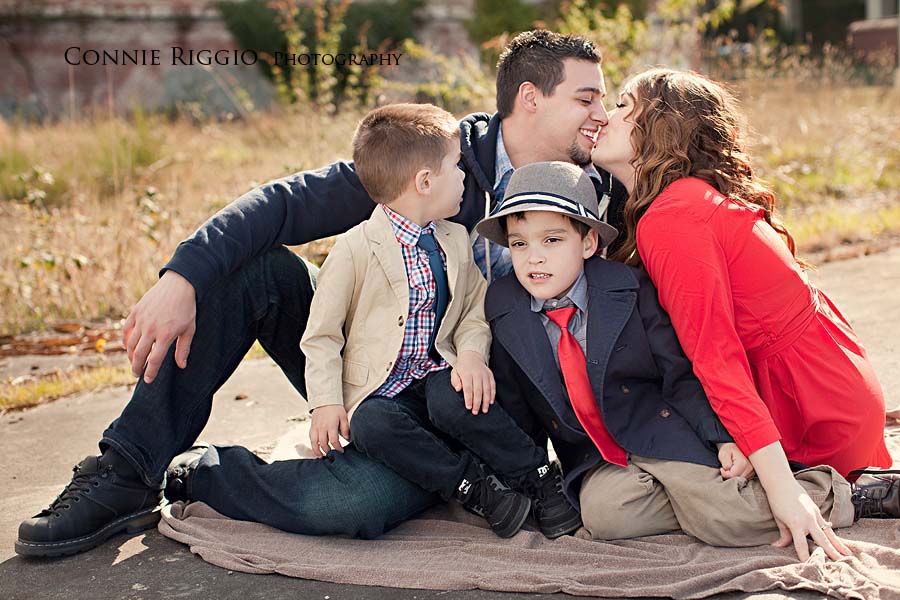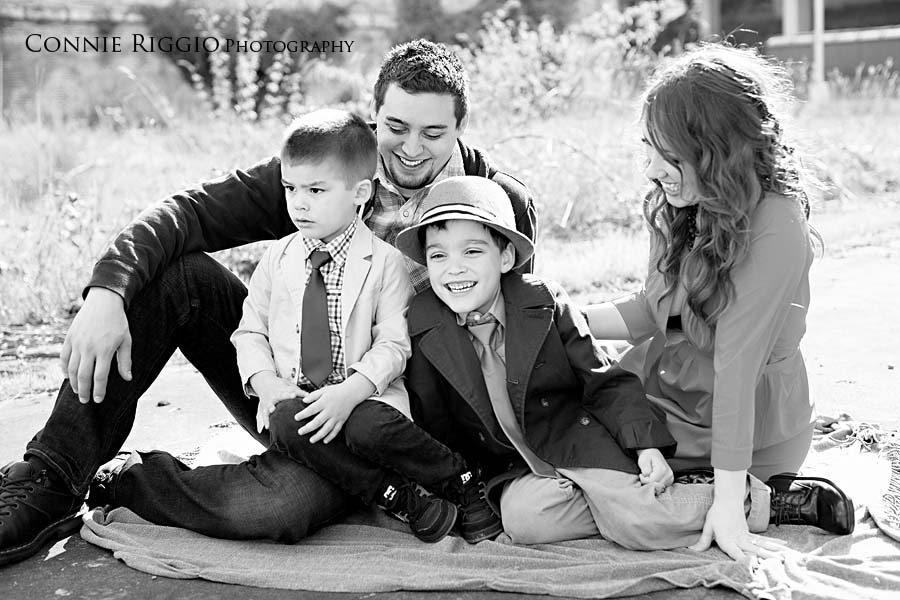 While Dad kept the boys busy, I got Katrina solo in front of the camera.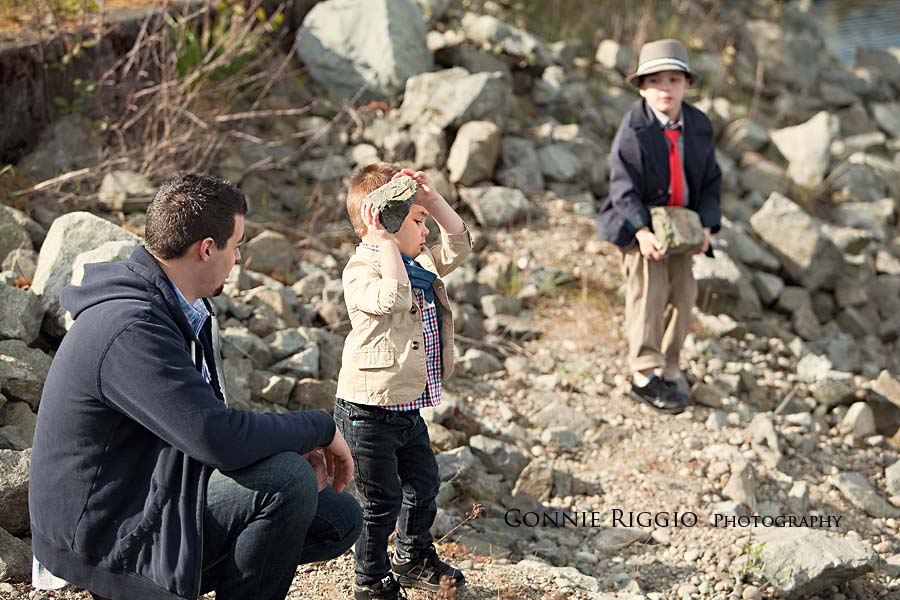 She's also a photographer and stunning as you can see!  I wanted her to have a few images of just her

.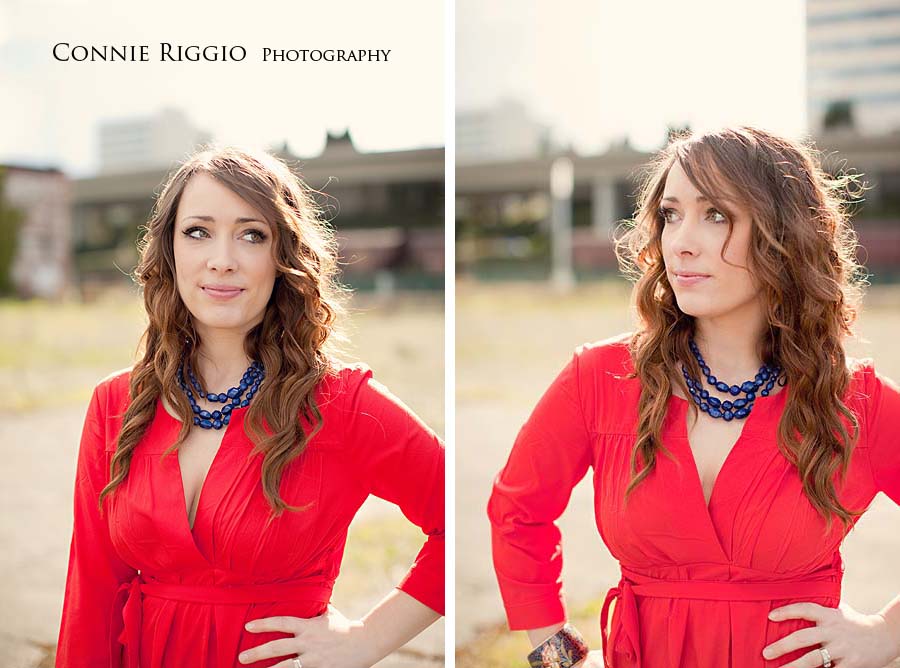 Gorgeous green eyes and that smile, just gorgeous!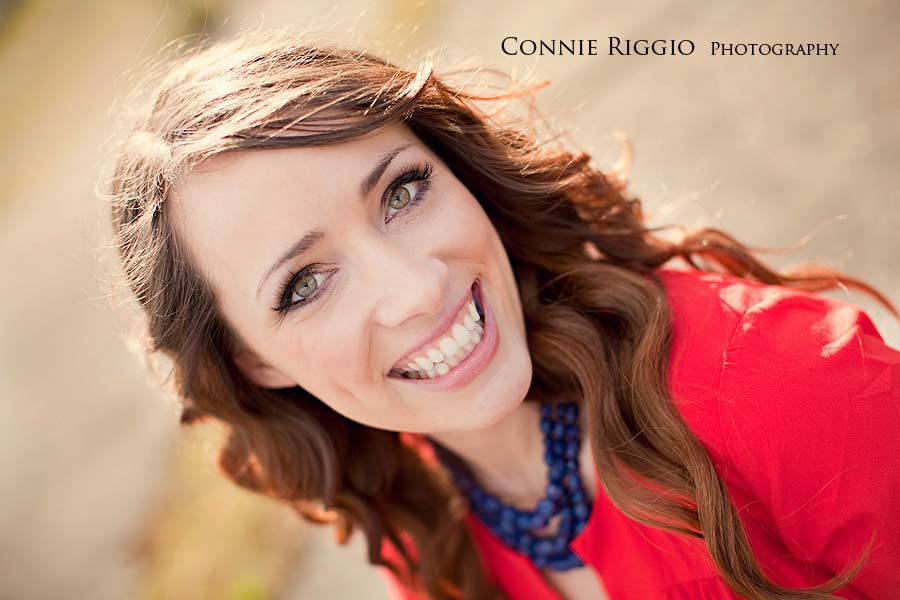 Then back to kissing for the parents

.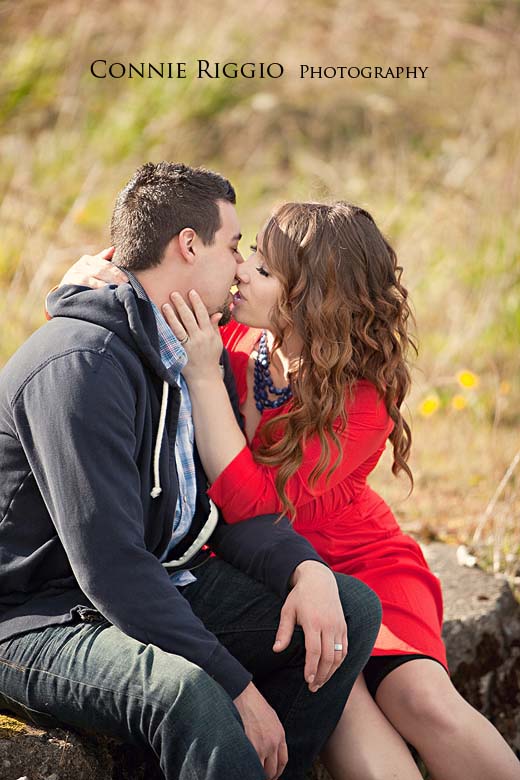 Sweet family!  It's so great when you can capture a family in full natural smiles!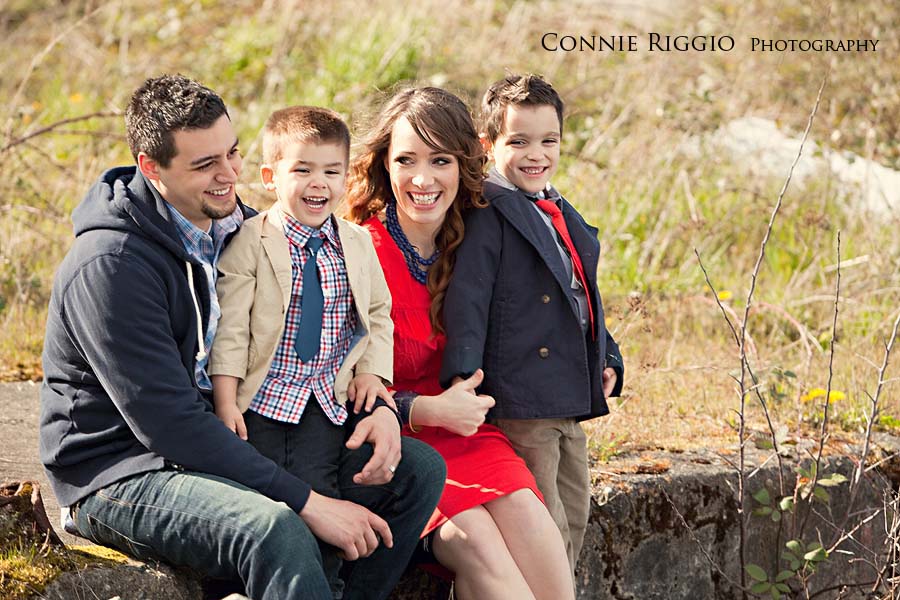 Then it came time for the boys to be the star of the show.  We get one cute smiling face and a goofy face… boys

. I luv 'em!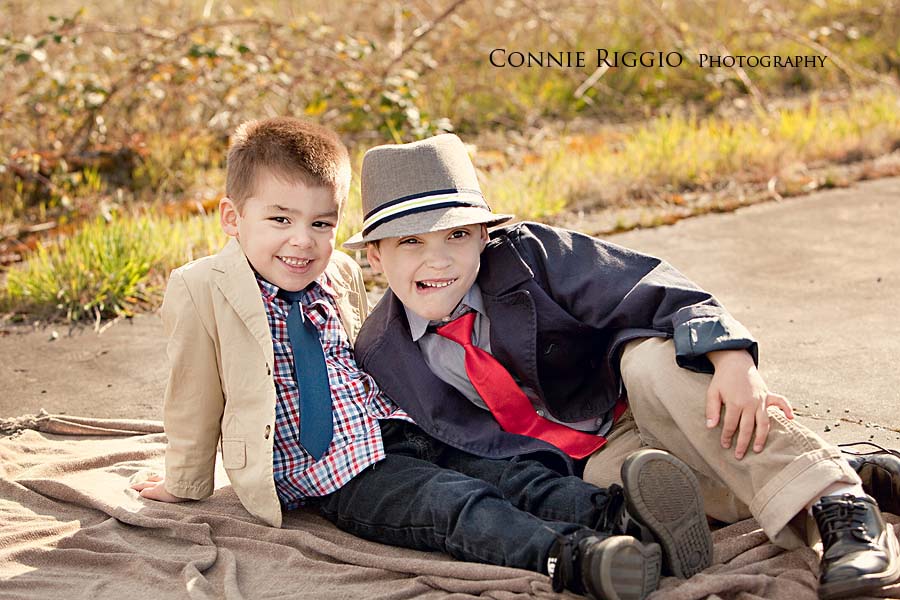 Then tongues and hugs

.  I love that JJ is holding a rock in the left image.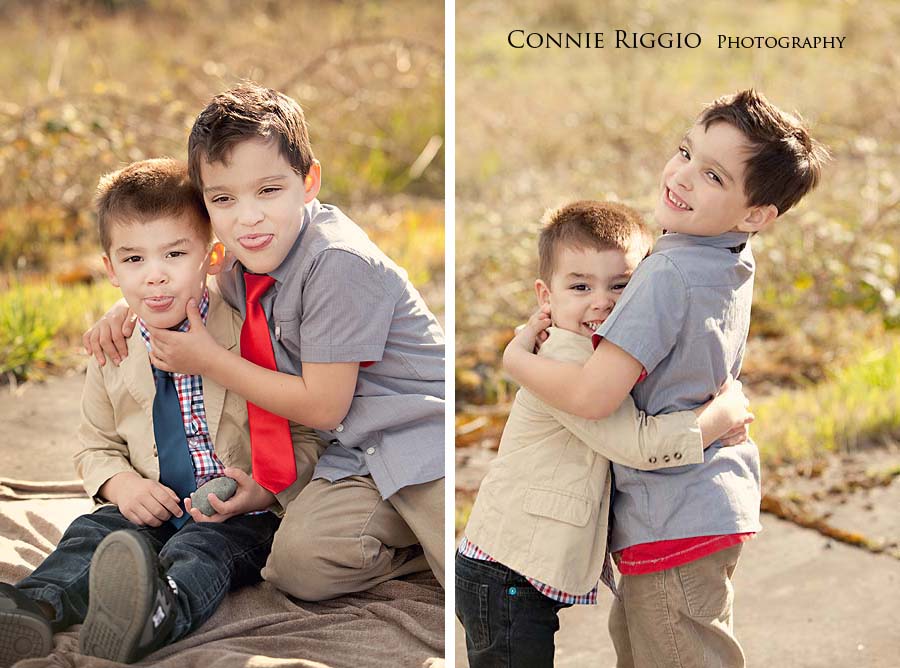 Brothers.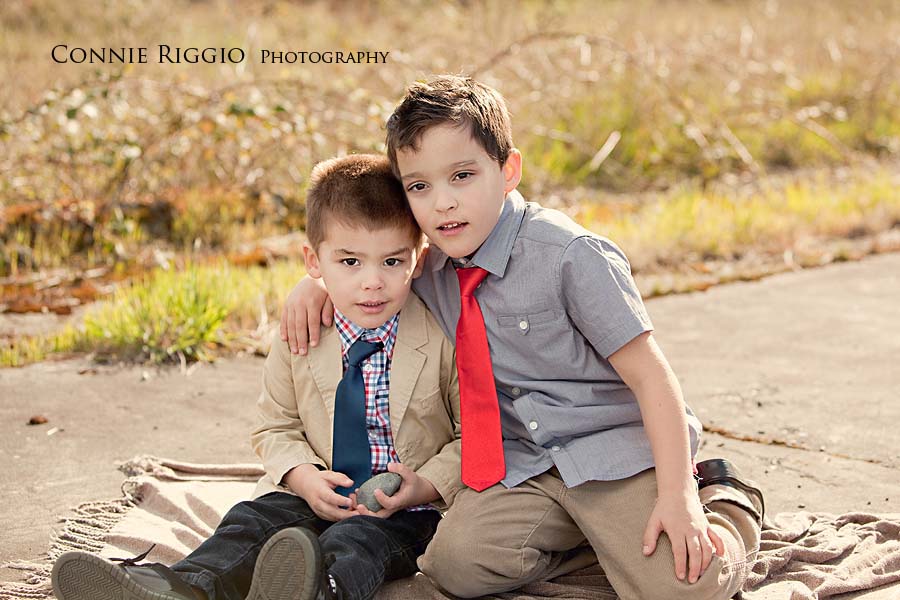 Love this image of mom and son!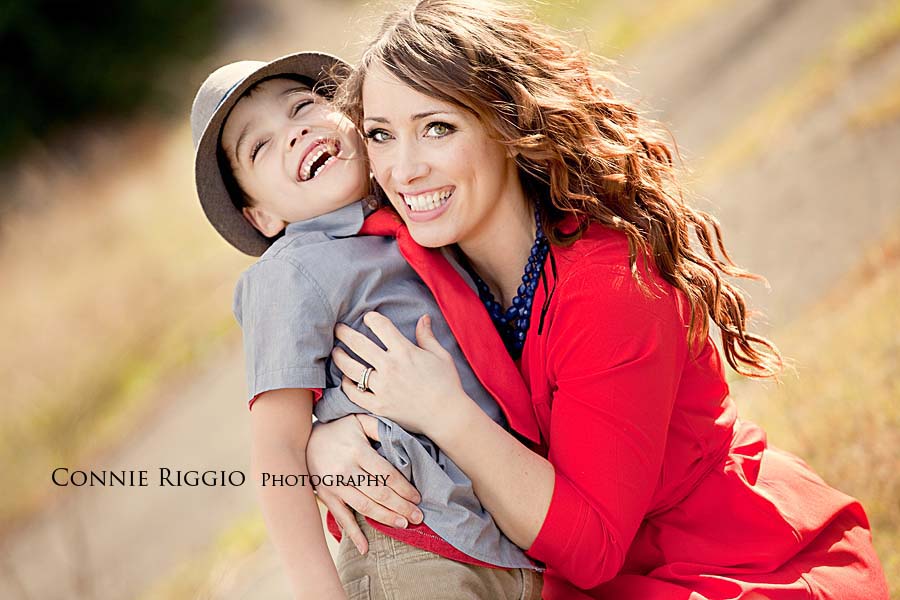 We were watching the ducks out on the water and seeing if we could see any fish swimming around below.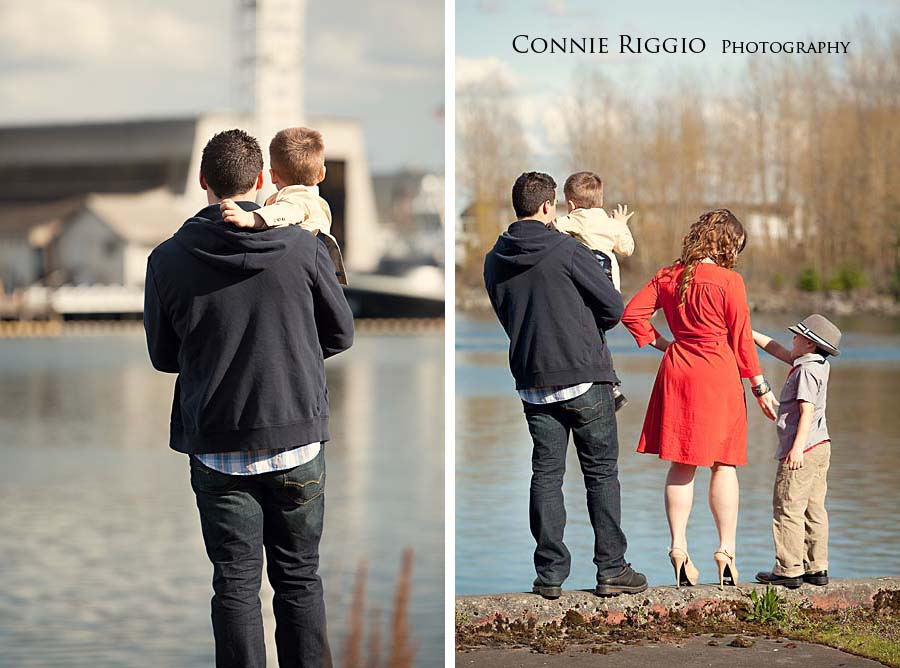 Katrina steals the show for sure in this one!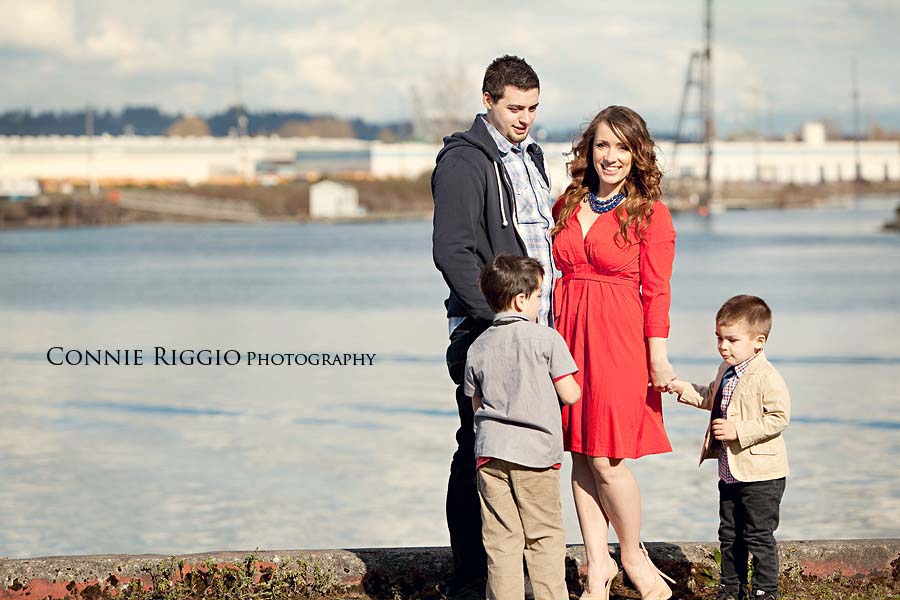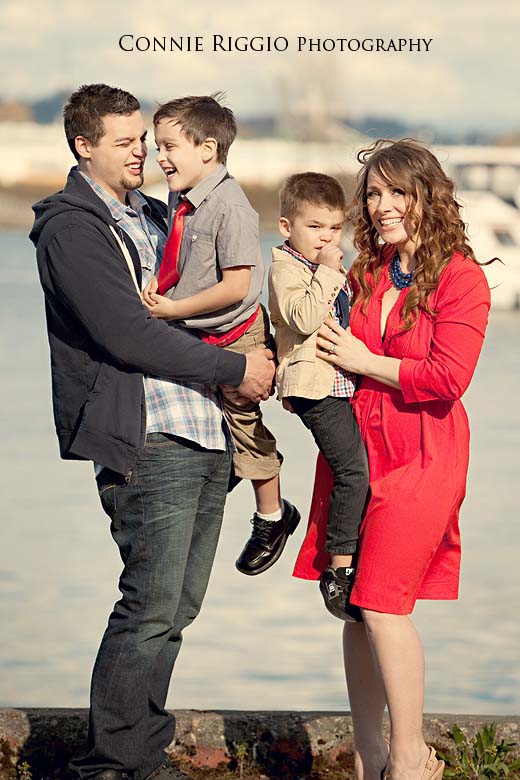 JJ on the run…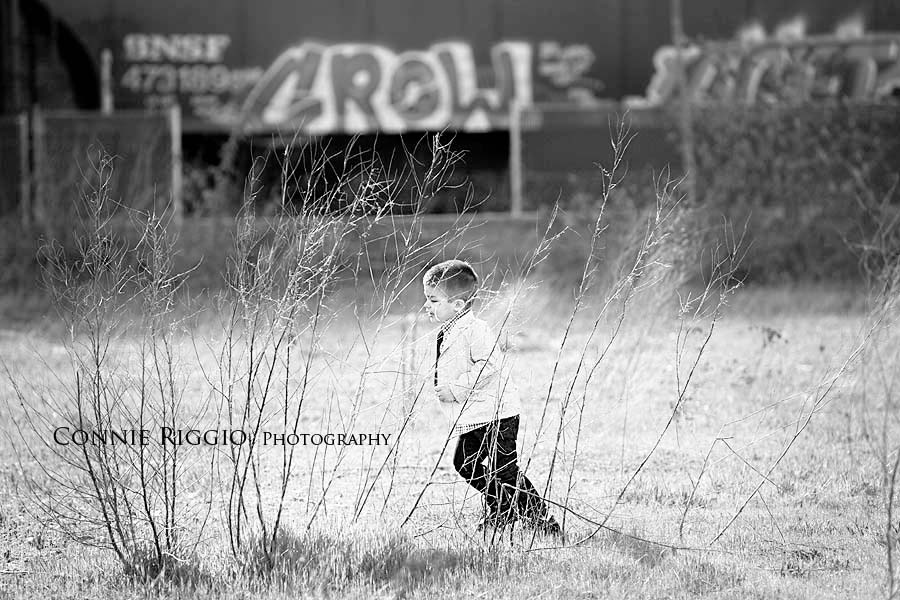 But he was caught and as the noise of the train came from behind and the wind started to blow, we captured this image.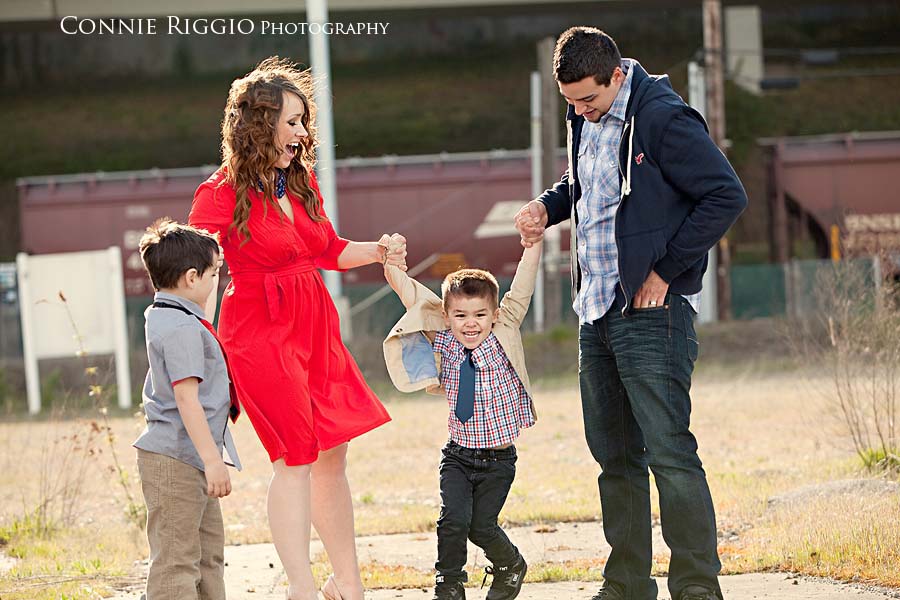 More parent lovin'.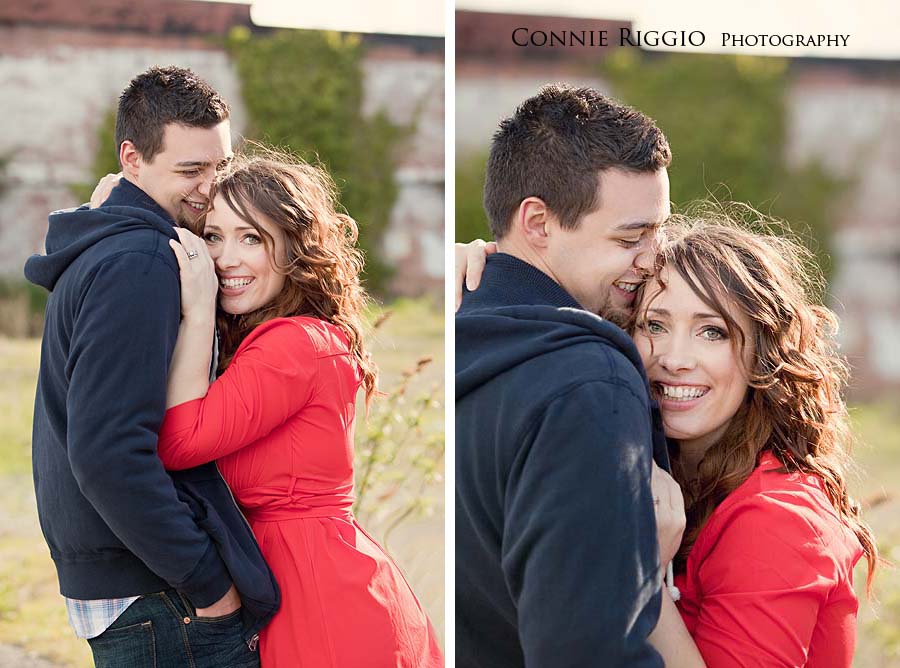 What a great family!!  Thank you for trusting me with your family portraits and it was so great meeting you ALL!  You are an adorable family!