Capturing relationships is my #1 goal in family photography and because of that, I LOVE this image!!!  LOVE, LOVE, LOVE it!  It just makes you want to smile.  It's not about looking perfect and saying cheese in front of the camera.  It's about having fun, laughing and just enjoying one another.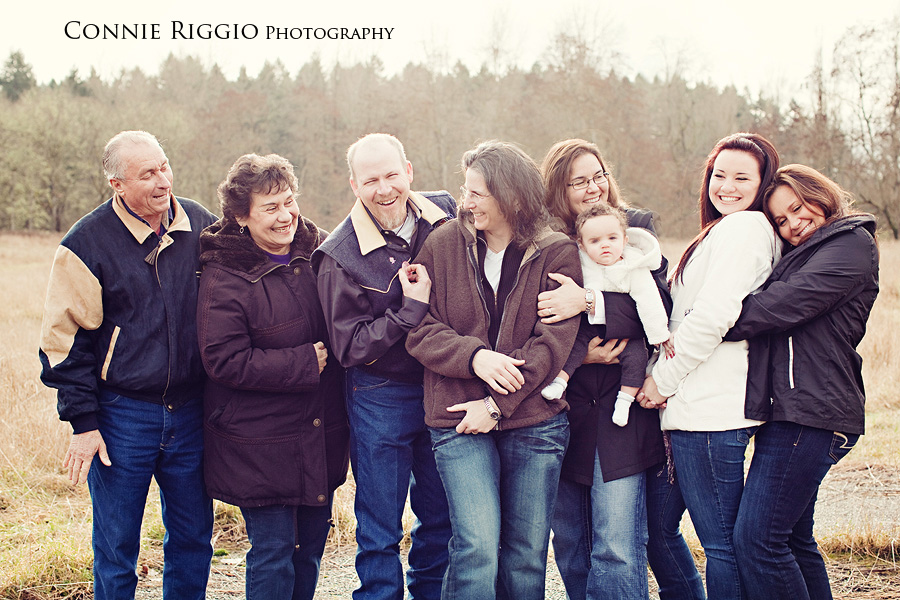 We talked about how much I love capturing seniors and since Kelsey was close to that age (just a little older) we joked about getting a picture of "both" the seniors.  Grandma and Granddaughter!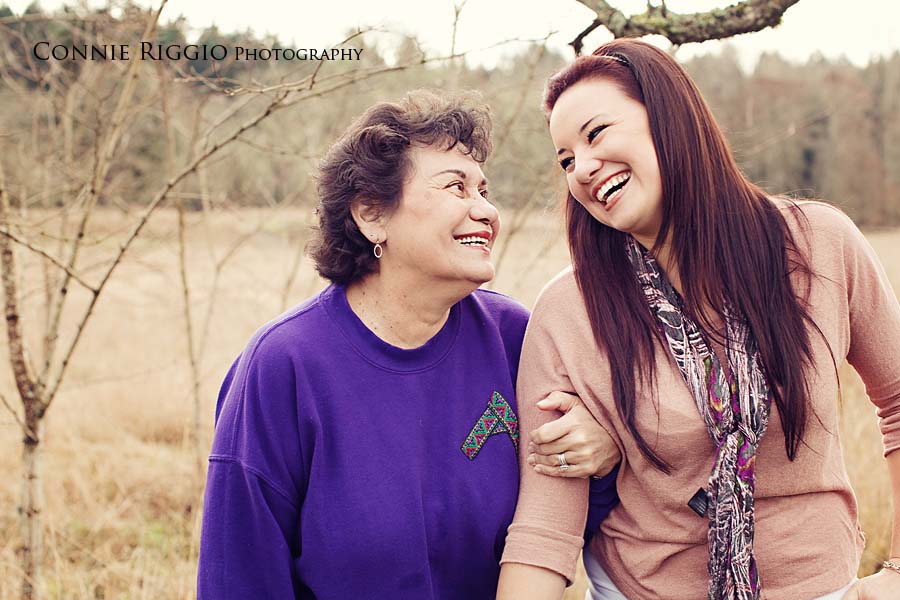 The girls.  Baby Gabrielle was just so curious about it all – she has that look on her face of "what is going on?".  Do you remember some of these girls?  They are from a post I did a little while ago.  You can see that here.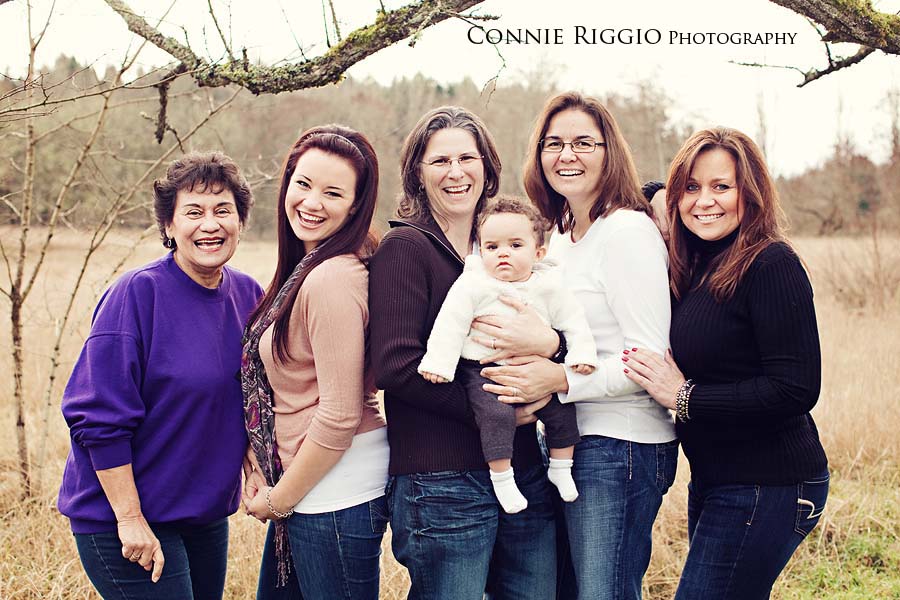 Sisters and their daughters.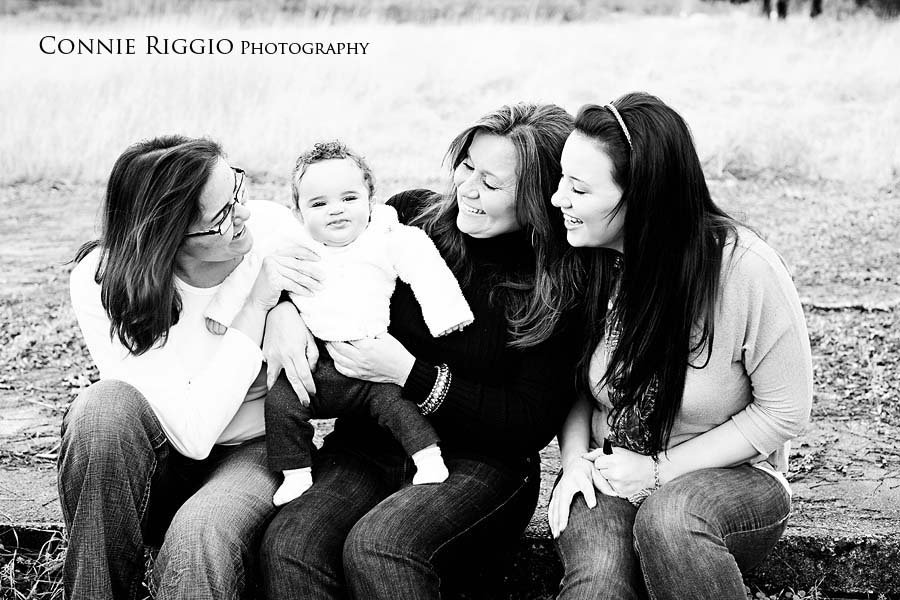 Mom (Dana) and daughter (Kelsey) or should I say "sisters?"  They are adorable.  You should see the MANY cute and crazy pictures I have of these two!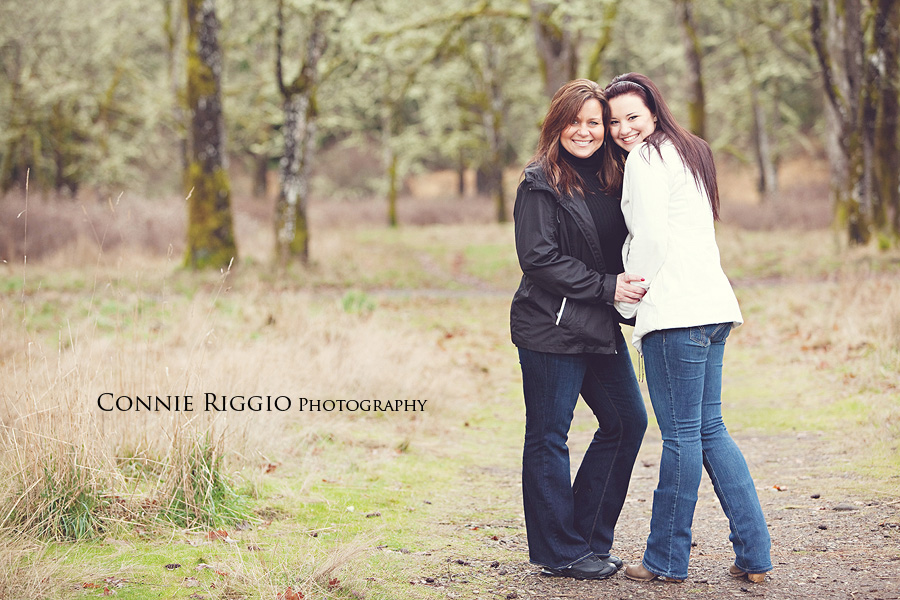 3 generations and again Gabrielle is just curious about the camera.  She was constantly blowing bubbles and I caught her right in the middle of one.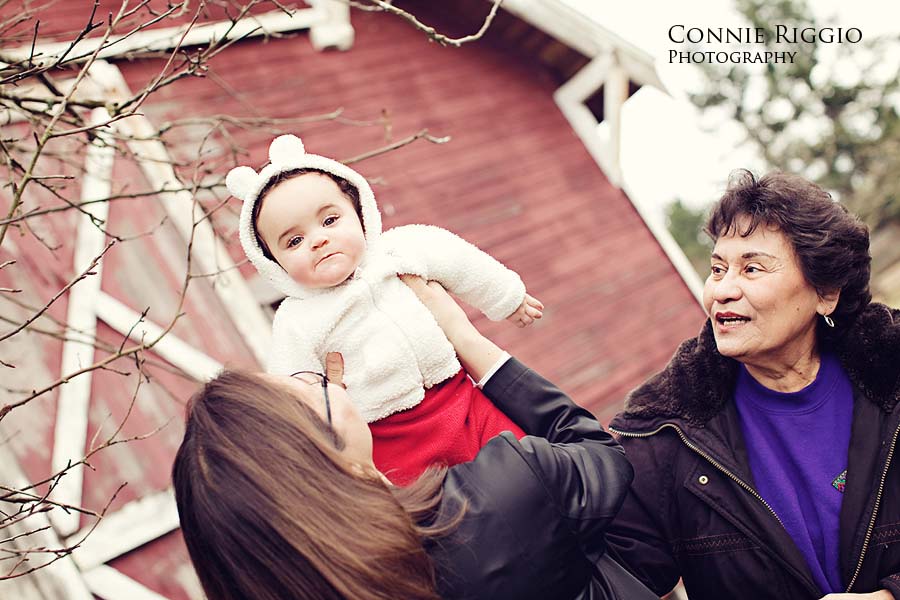 I love this too!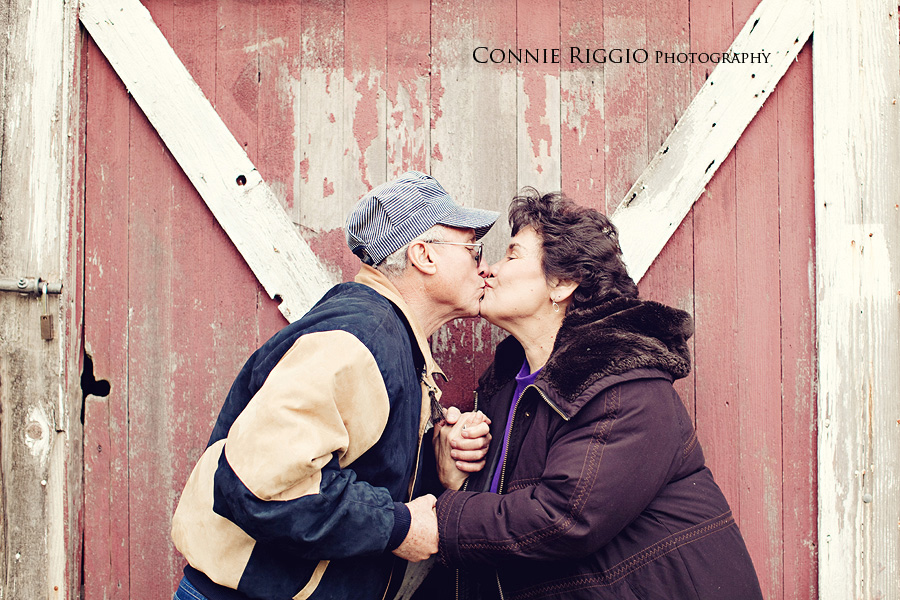 Rose and her sis, Dana have a special relationship, as you can see

.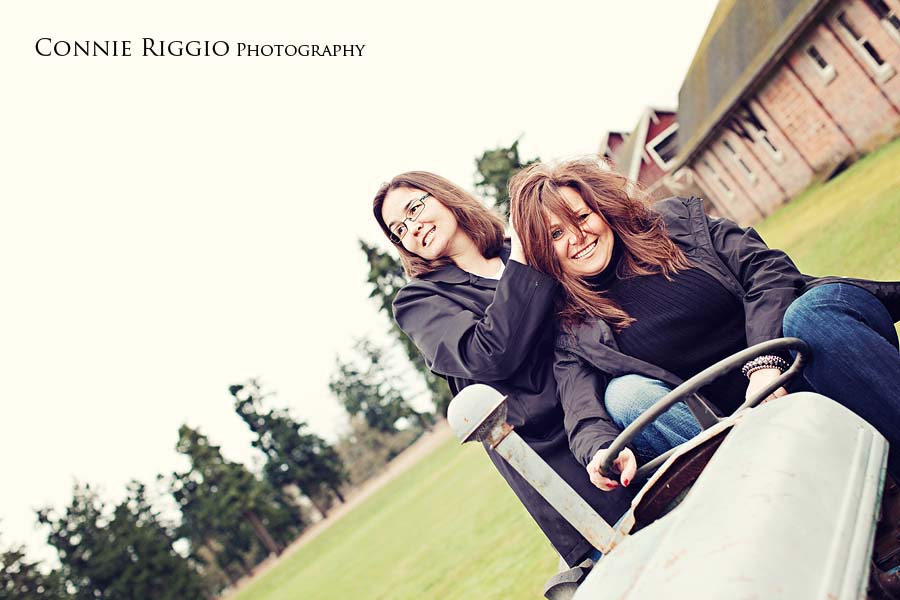 Erika and Rose.  Rose (to the right) is the one who set this all up.  She wanted fun family pictures to look back on and treasure.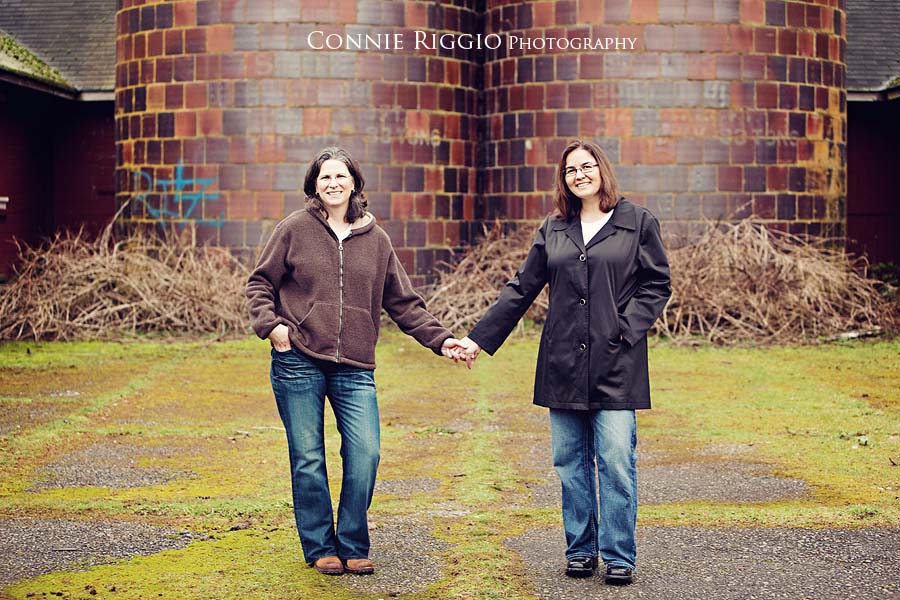 The whole gang.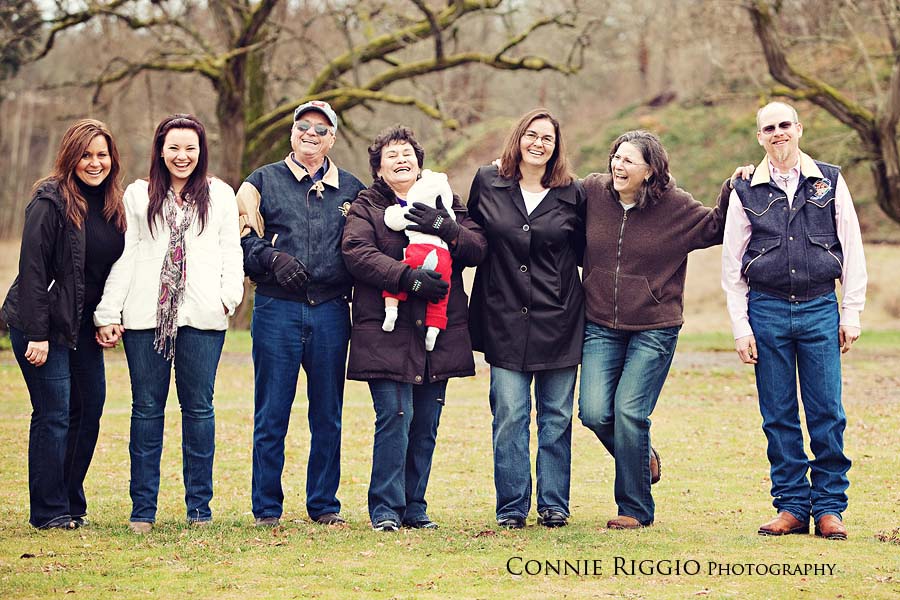 Rose, Erika and baby G (as they call her), a happy family!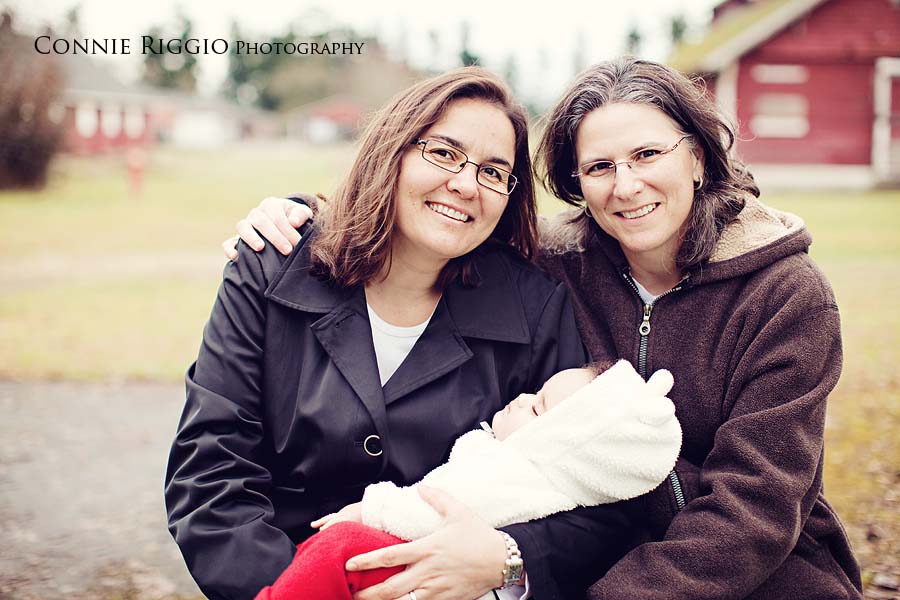 Oh and we can't forget to capture grandma with her new grand-baby!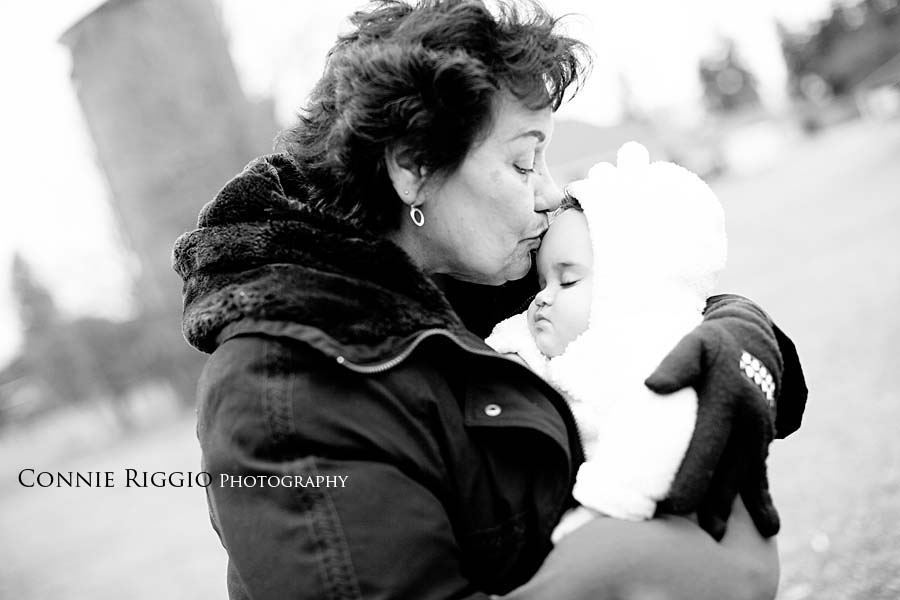 There are a LOT more images to show you, but I will end with this one.
A family always, through thick and thin.  Love keeps them together.