Matt and Sarah will be getting married in September and we'll be there, capturing every detail

.  I love what they have planned!
Today, it's time to show you their engagement session.
Sarah's a little bit COUNTRY and Matt, a little bit ROCK AND ROLL.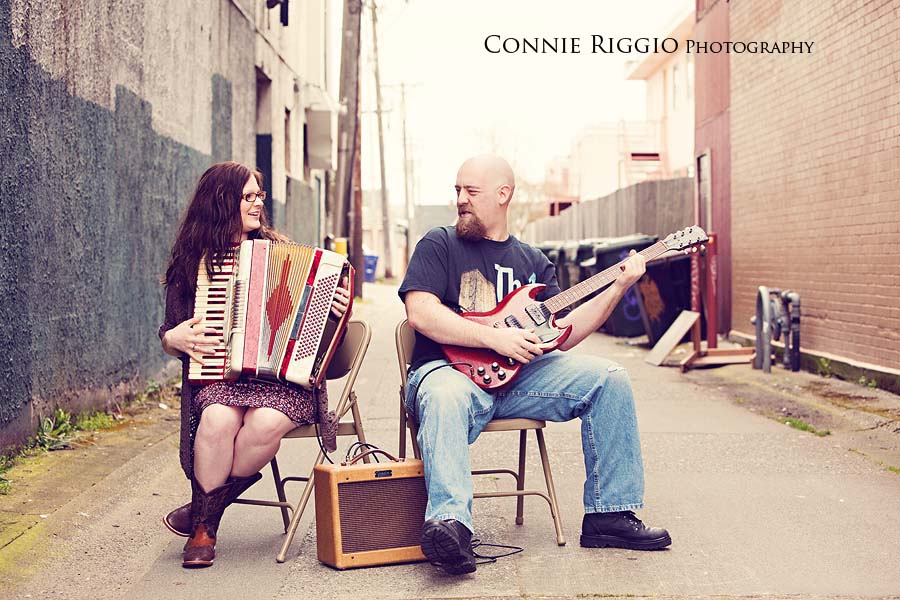 Since we were in an alley right off a busy street, we had cars passing by while waiting for the light… watching and wanting to know when the record was coming out.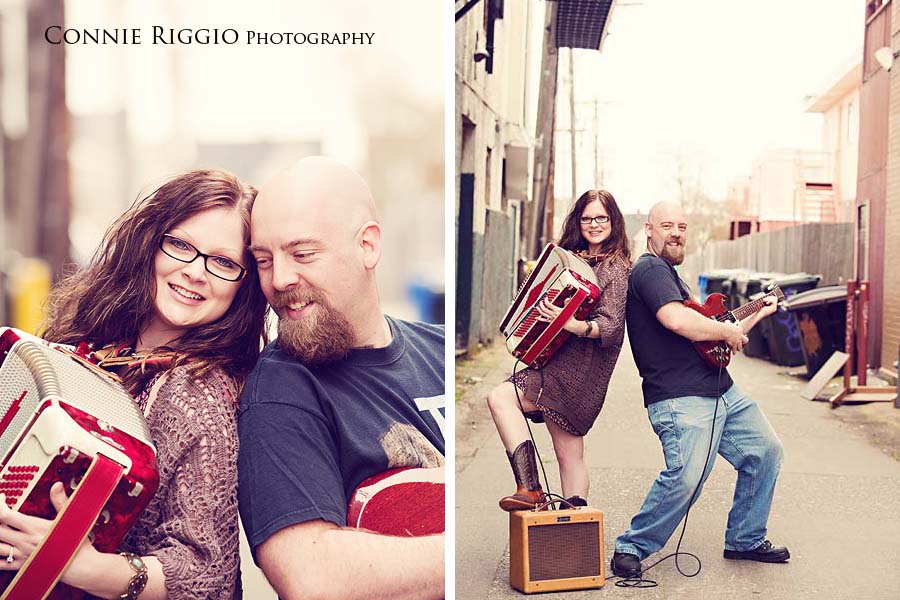 Love this!  What a GREAT couple!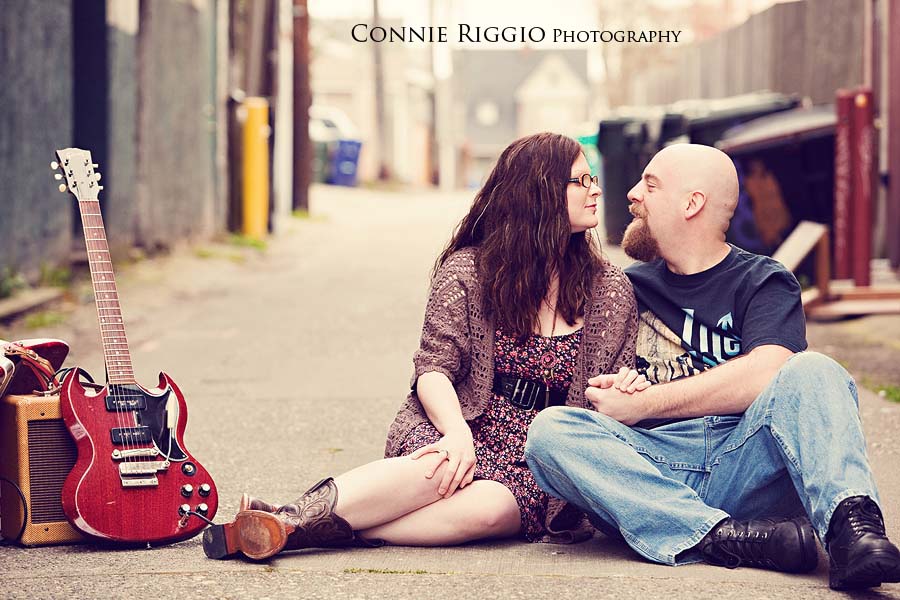 They make each other laugh!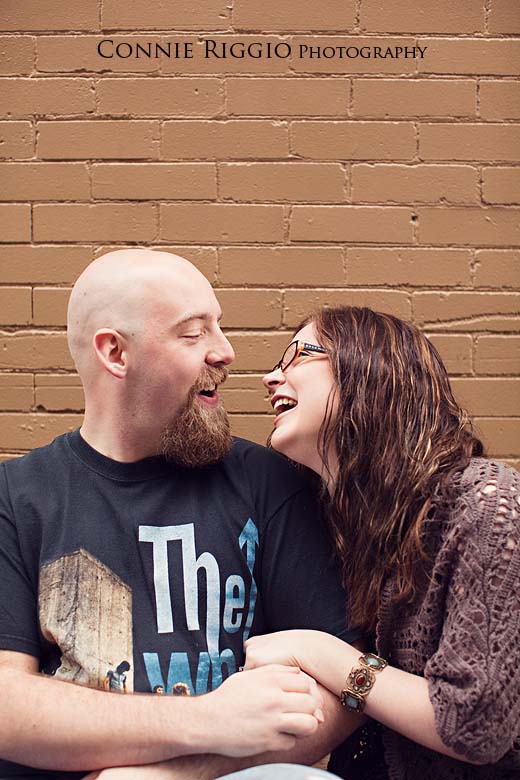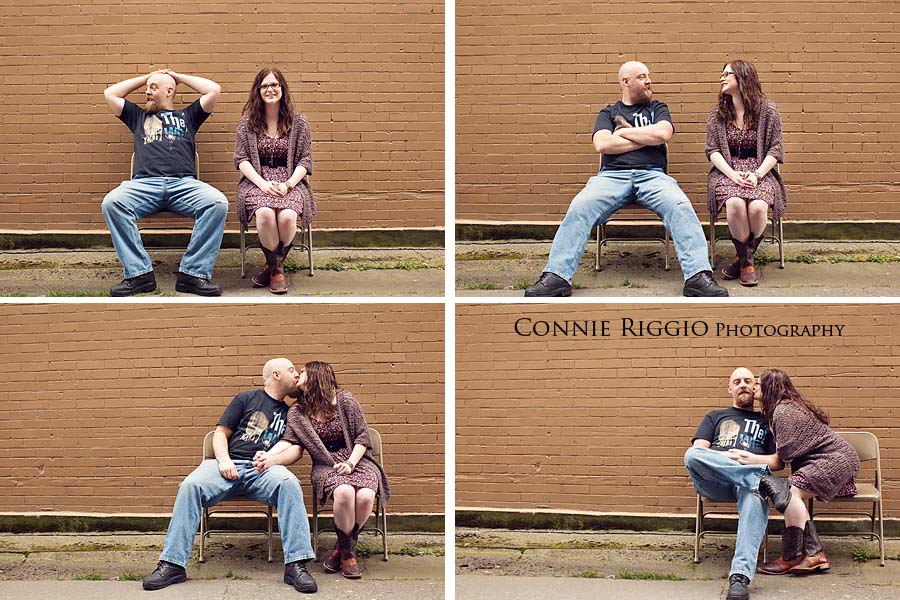 And love is in their eyes.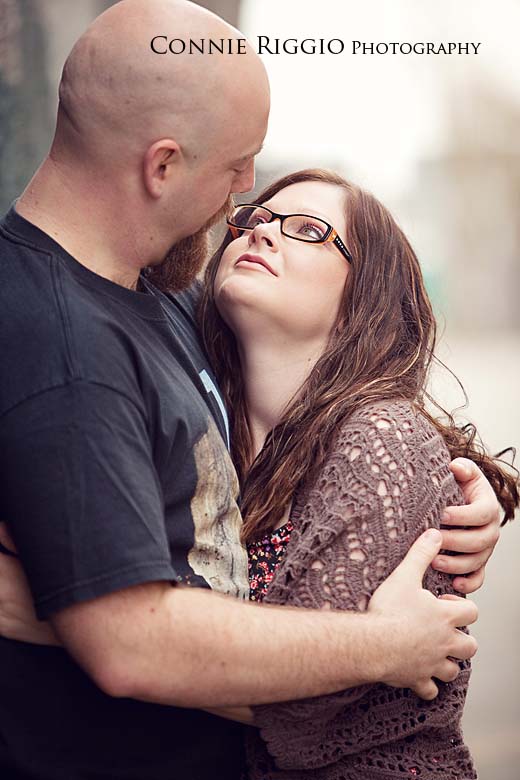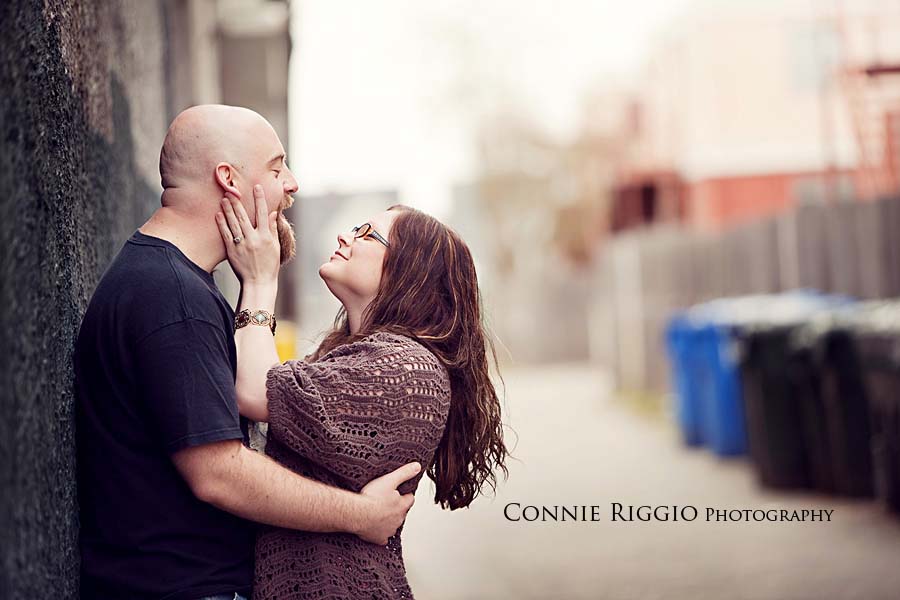 Being a little nervous are first is totally normal and I can definitely relate, but after the first 30 minutes most people find that it's actually a LOT of fun!!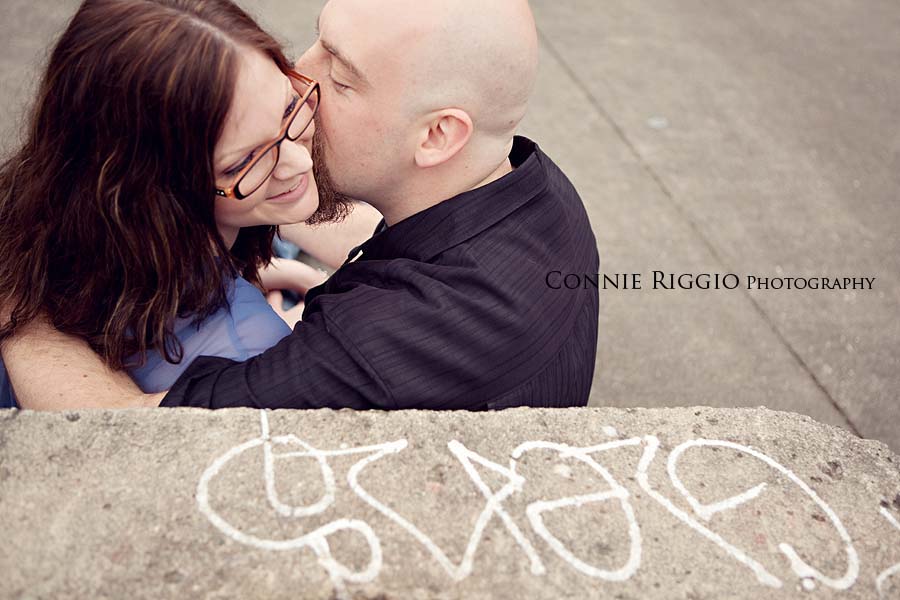 We have fun experimenting with not so conventional posing

.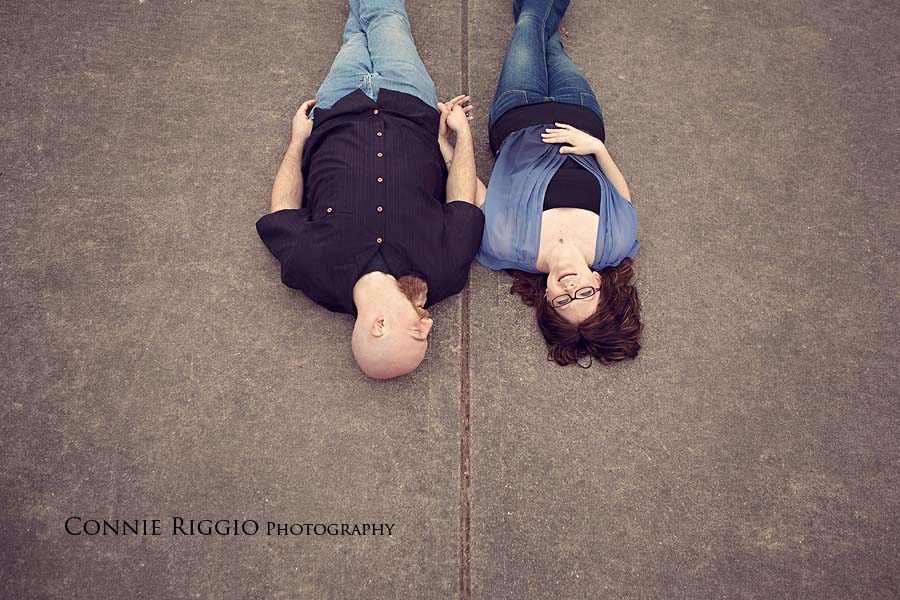 And really, what can be better than spending a day with your honey, loving, hugging, kissing each other?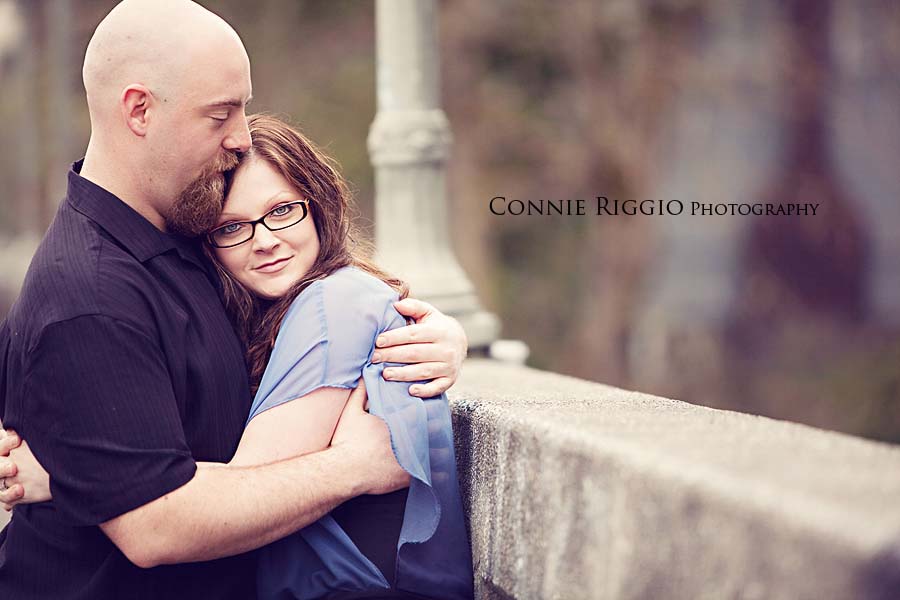 It's also a great way to get to know your photographer before the big day!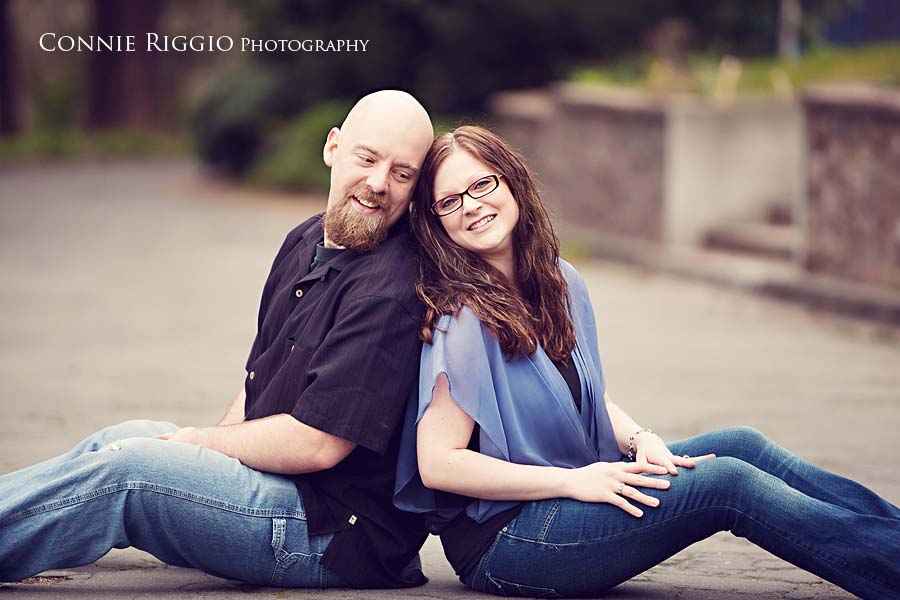 This is one of my favorite bridges!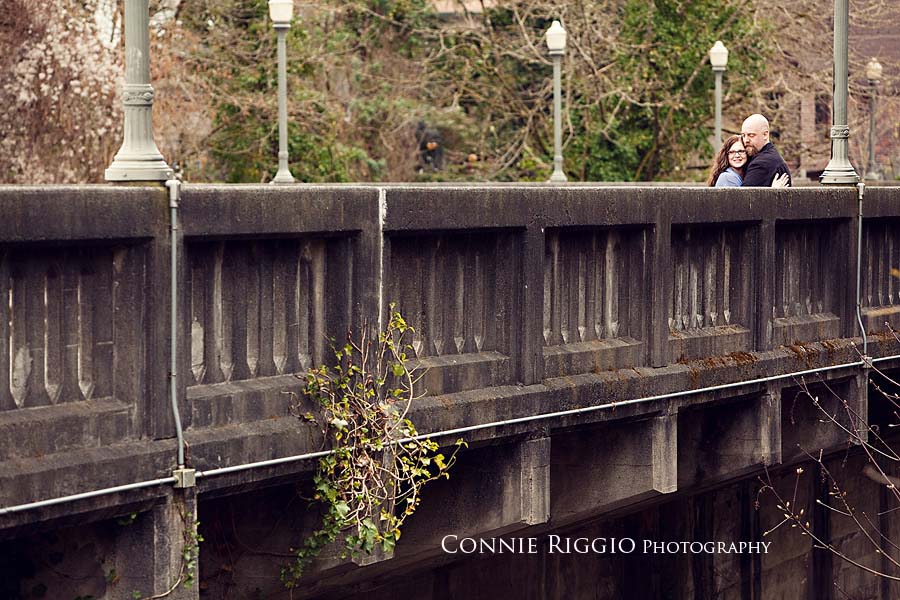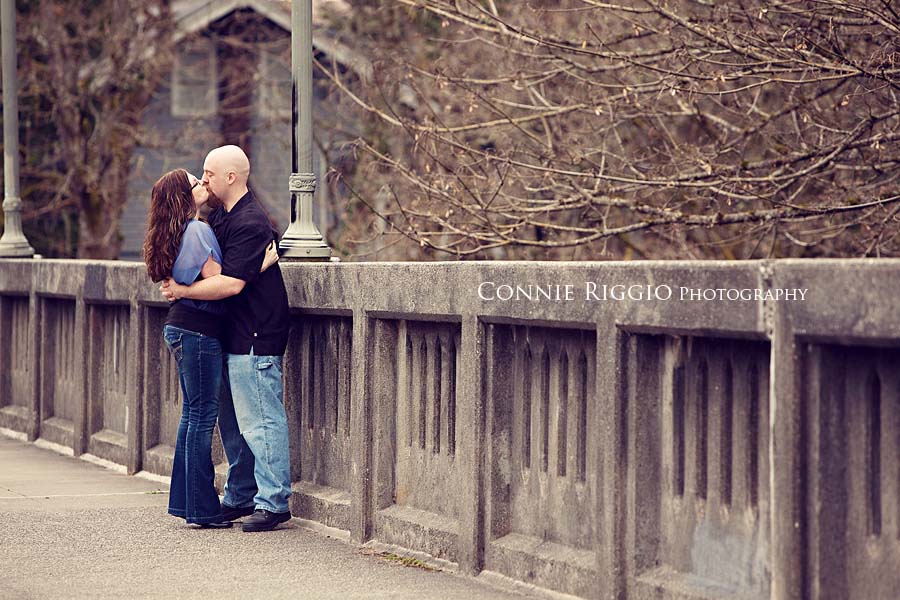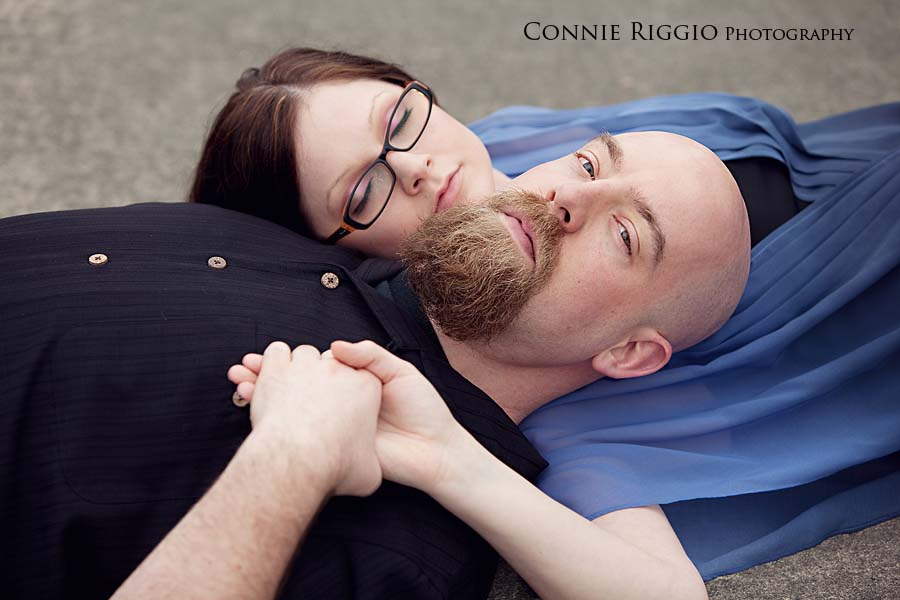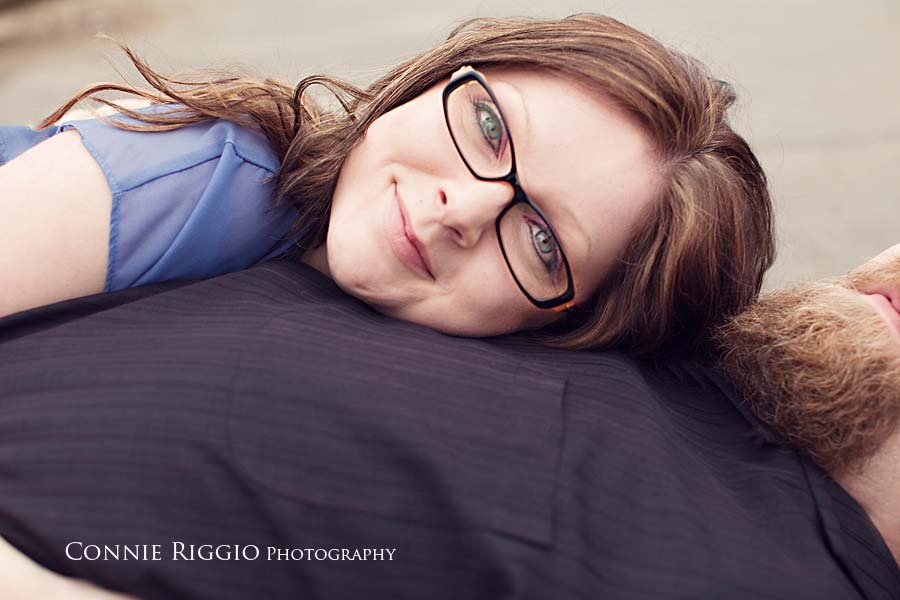 Sarah really wanted cows in her engagement pictures, so Joe and I took the day before our shoot to scout for the perfect location.  On the way we found this place and we just had to use it for a few shots!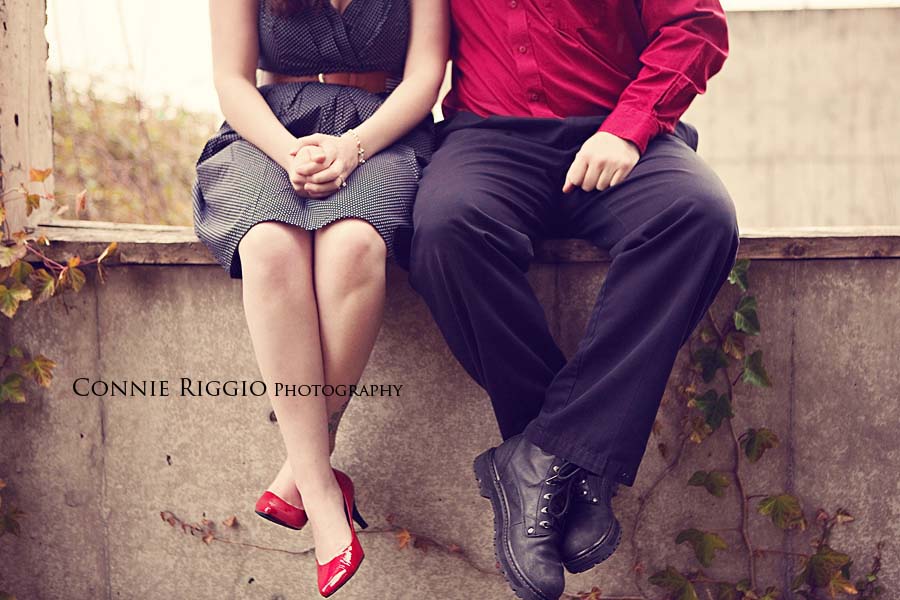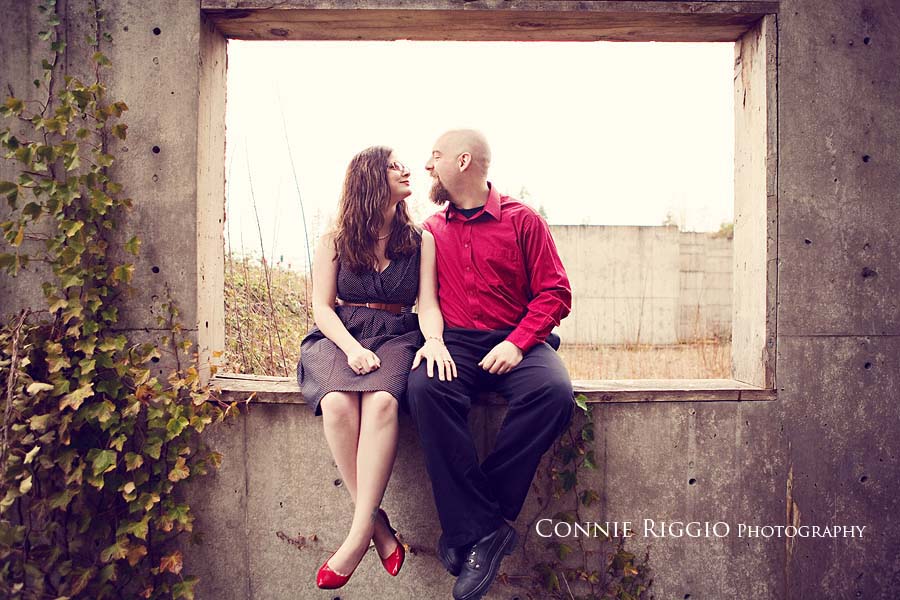 Such a beauty, Sarah is!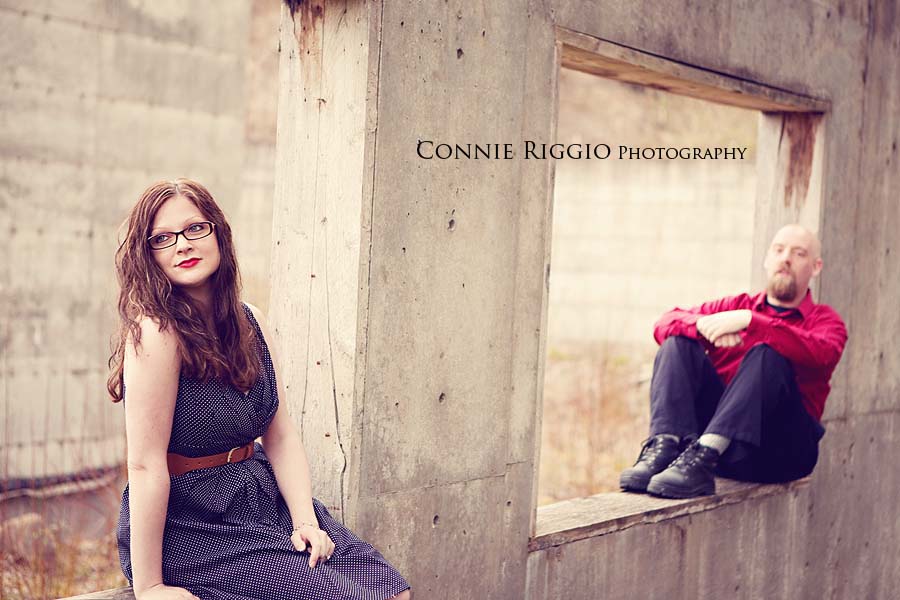 Matt is full of fun!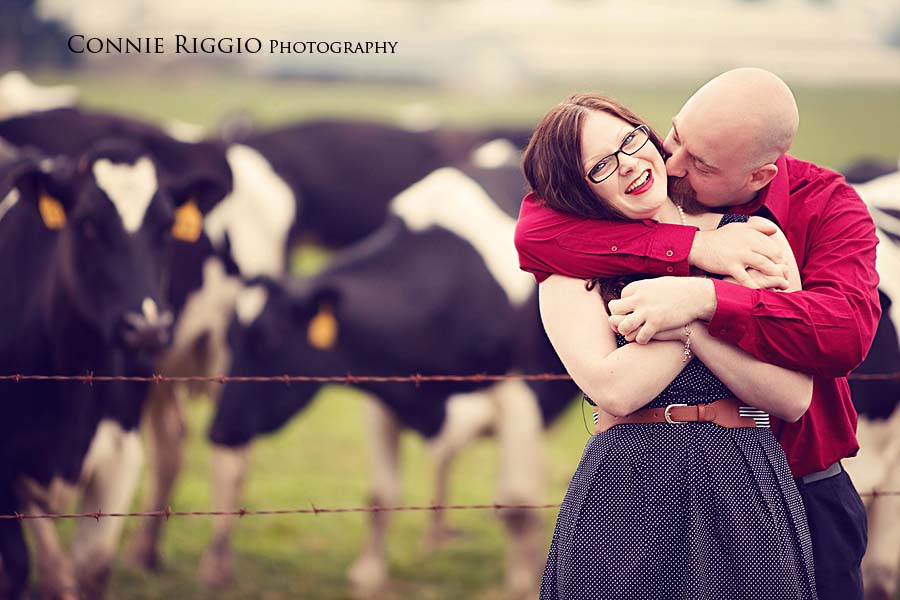 Love the country setting.  I have always wanted to live in the country… it's a dream of mine.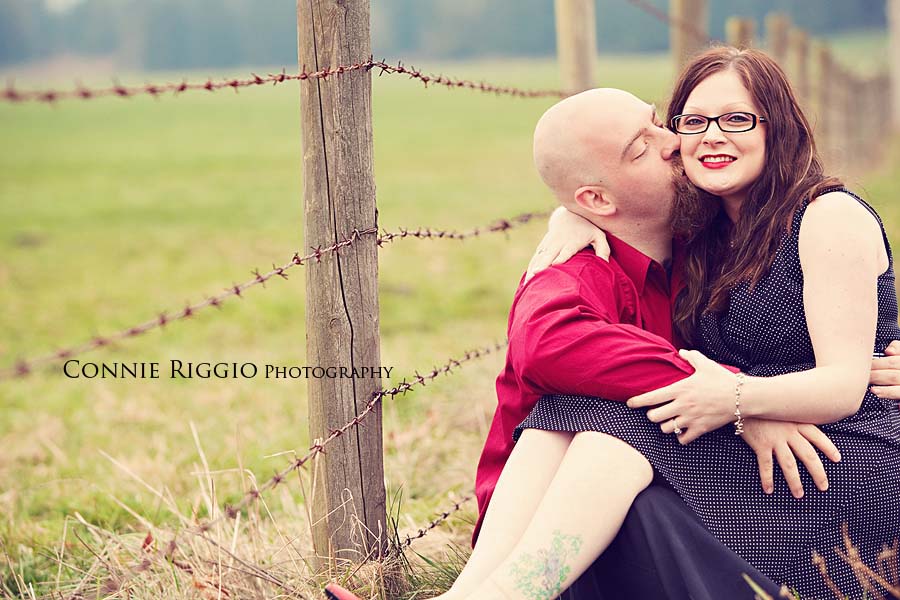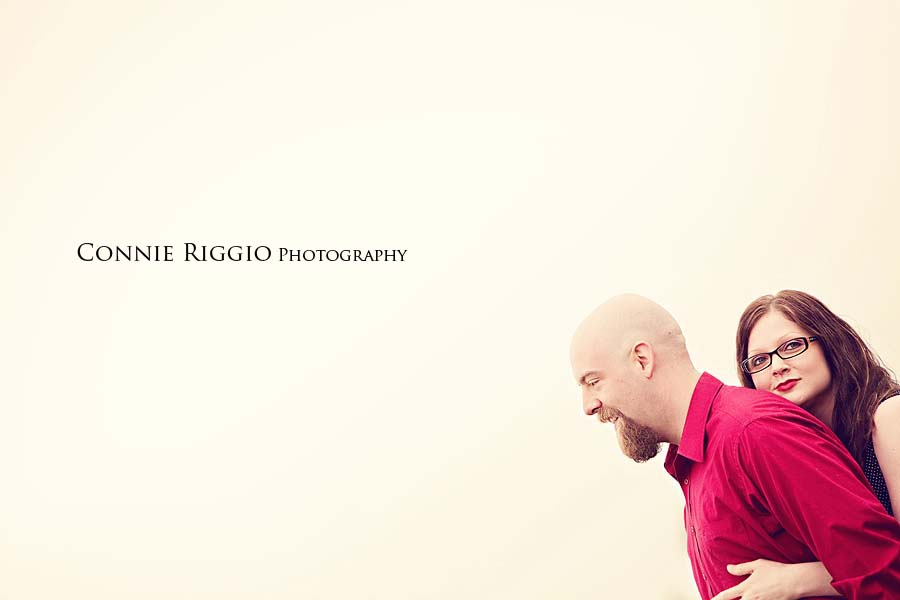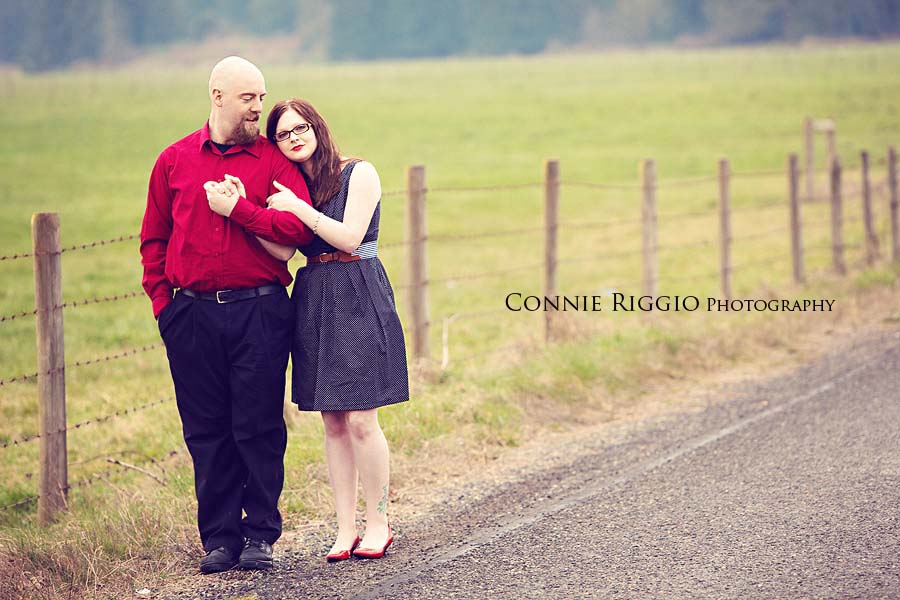 The cows were pretty funny.  They watched us the whole time.  I don't think they get many visitors.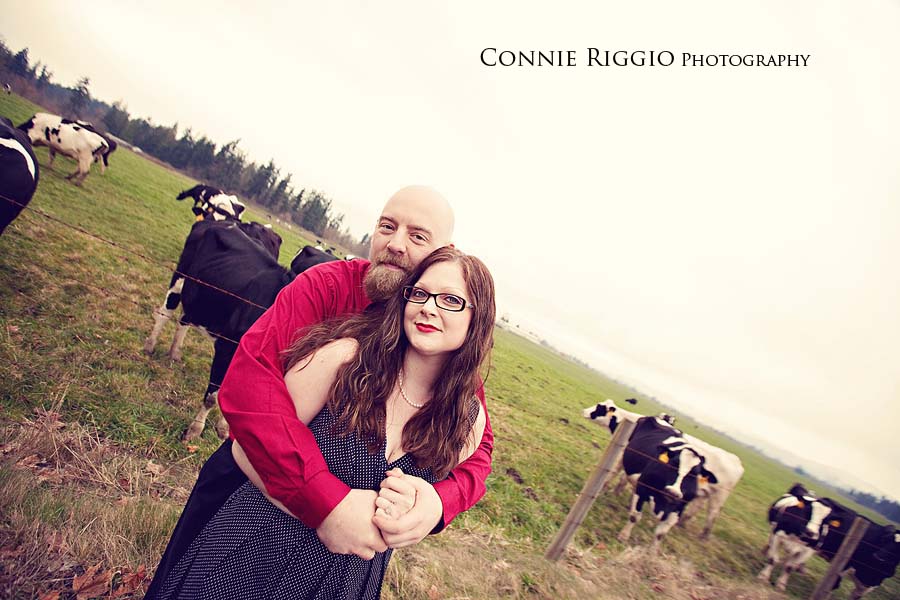 They were discussing the shoot, I just know it.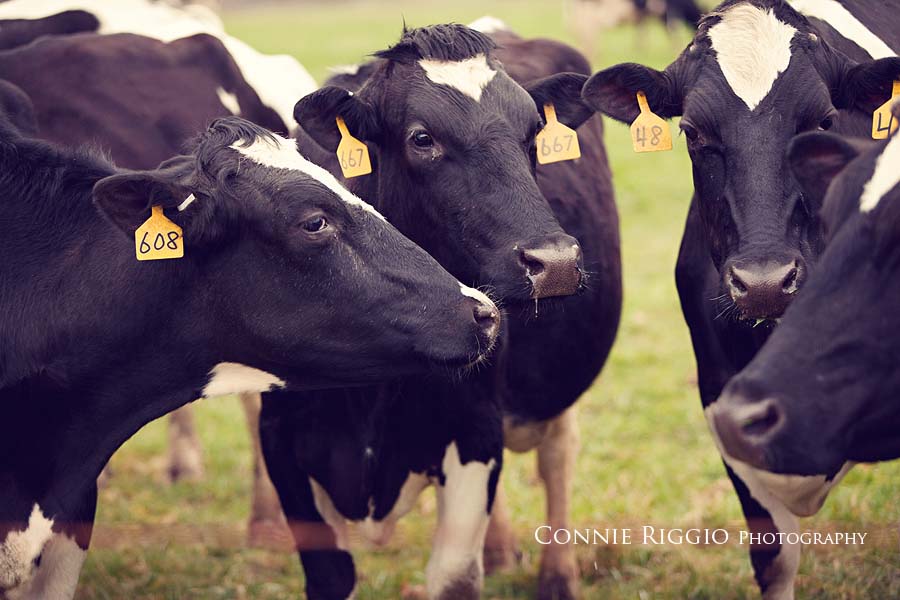 What a wonderful day and we finished it all before the rain came!  Matt and Sarah, we can't wait to spend your special day with you!