Yep, it's true, Krysten and Ike are getting married next year and we have the honor of shooting their wedding

.  We first met them at Jazarae and Ryan's wedding.  You can see them making their entrance into the reception here.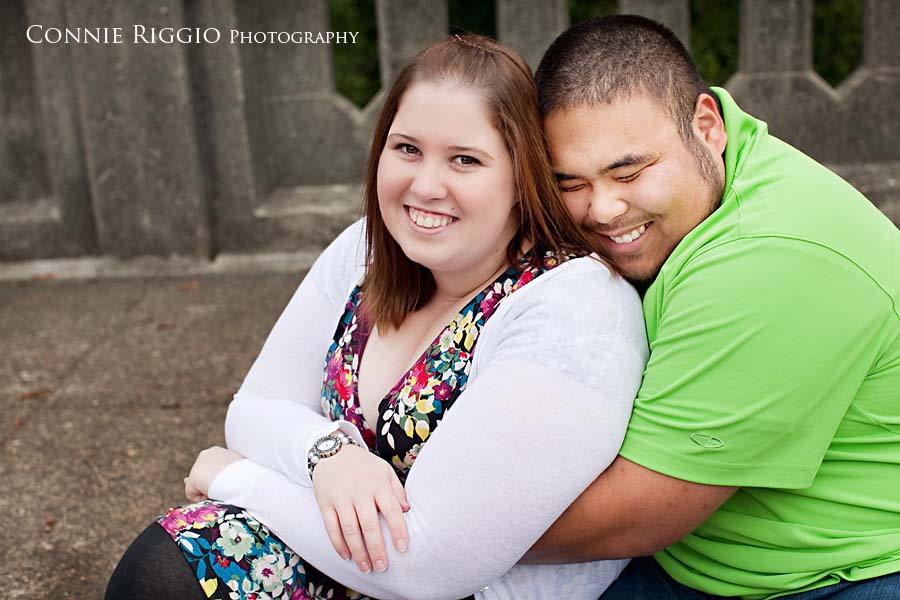 Now, they are definitely the fun type of couple who love to laugh together, but I did manage to capture a few more serious moments.  I can't say it was easy, but we did it!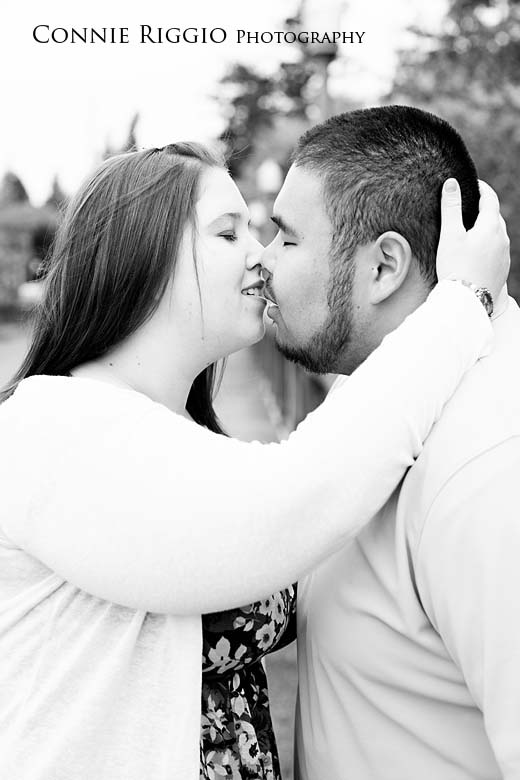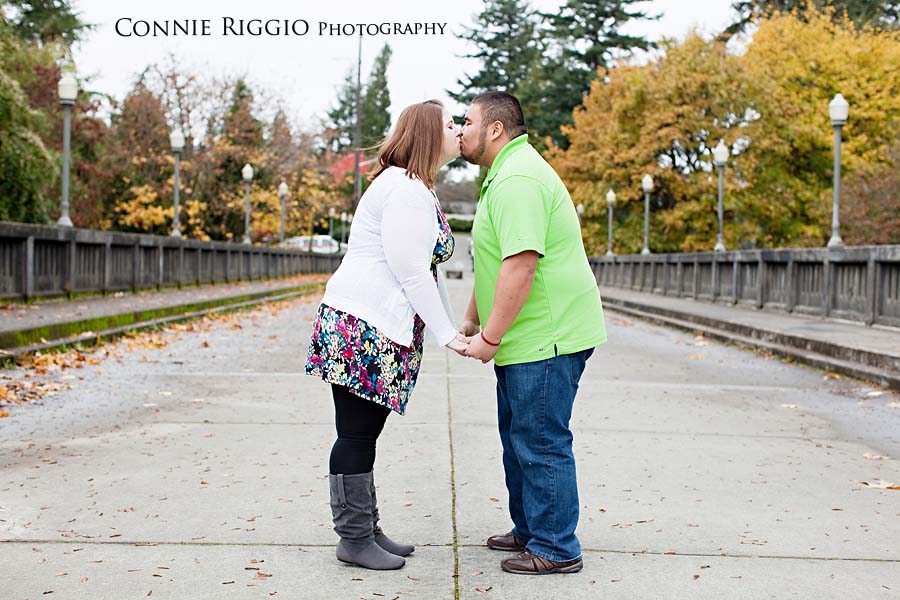 It was a cold and windy day, but Ike kept it warm with his dance moves.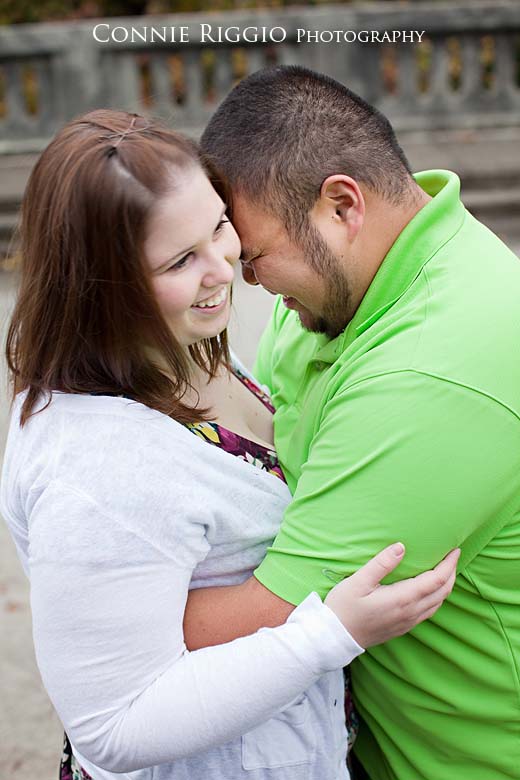 It finally did rain on us, but we LAUGH at the rain!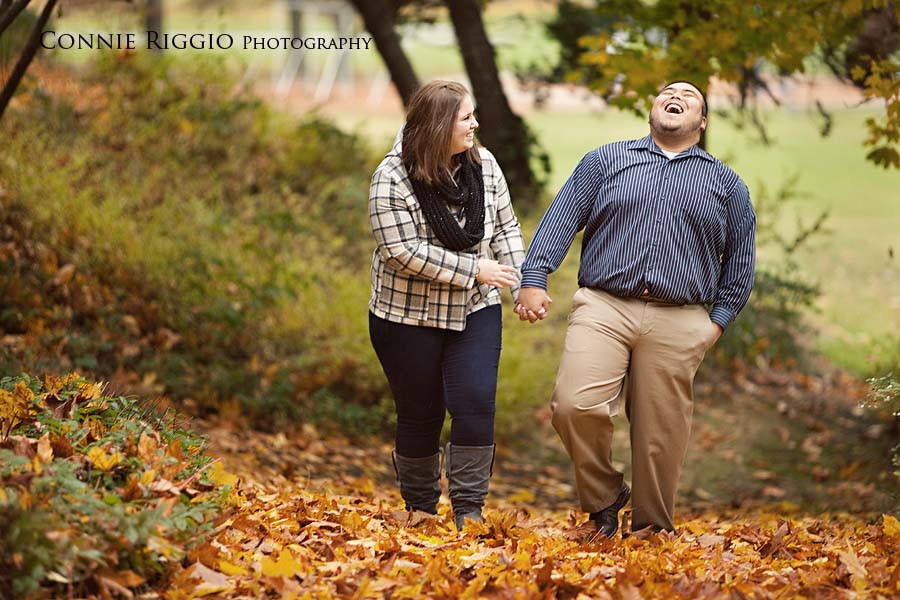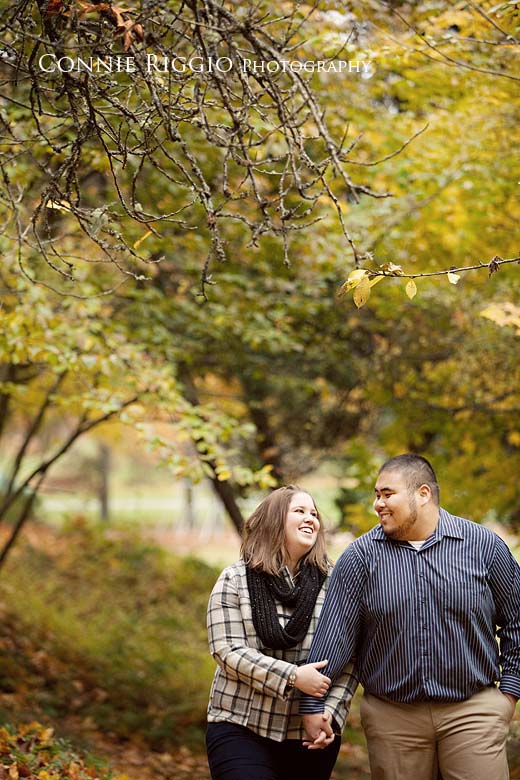 With lots of leaves on the ground, we just had to throw them.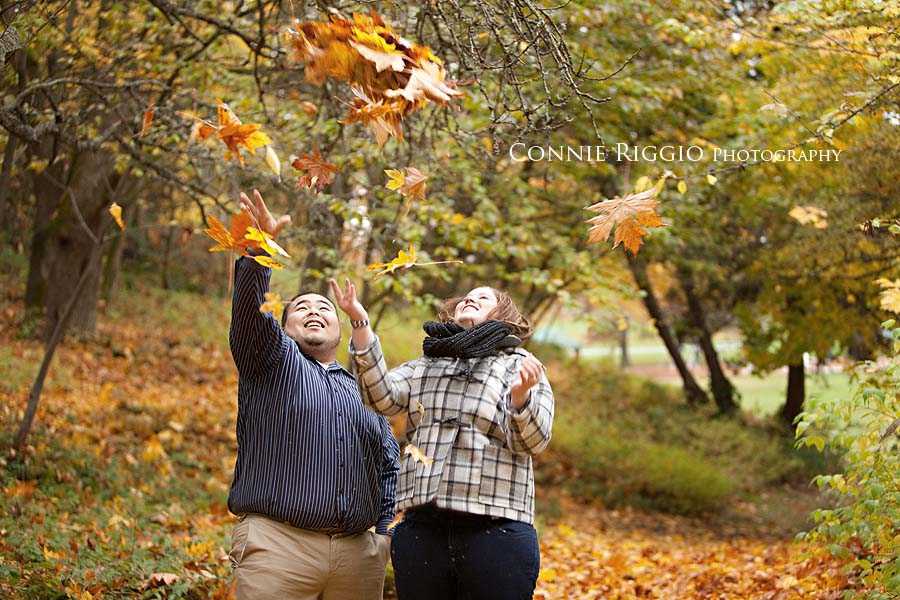 Ike provided some entertainment and the antique shop provided some cover from the rain.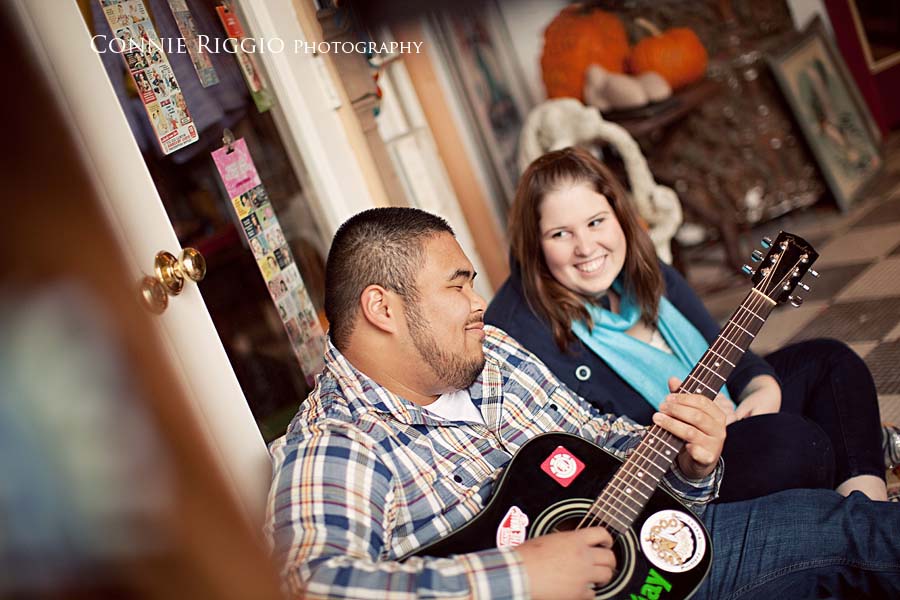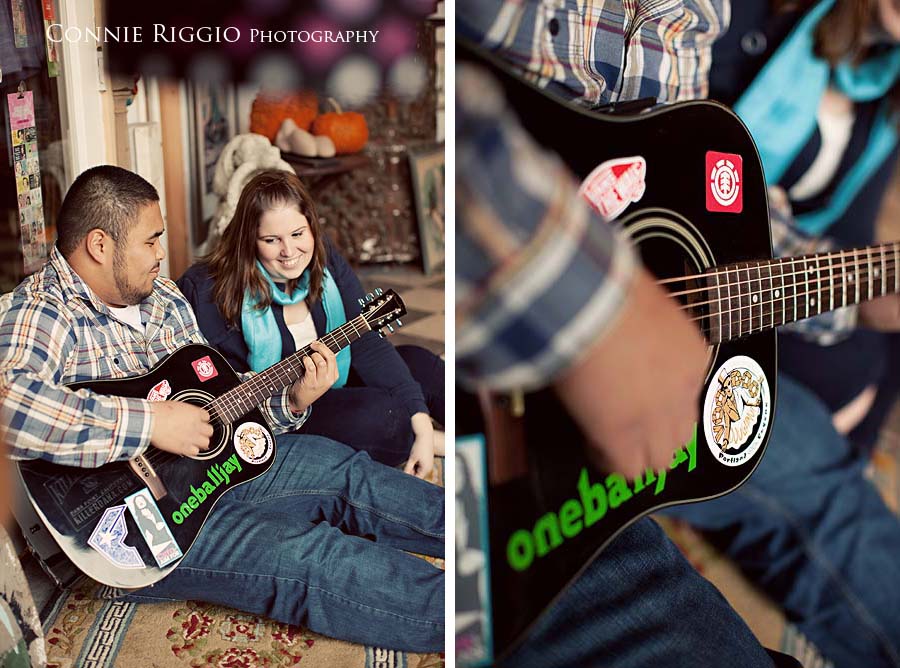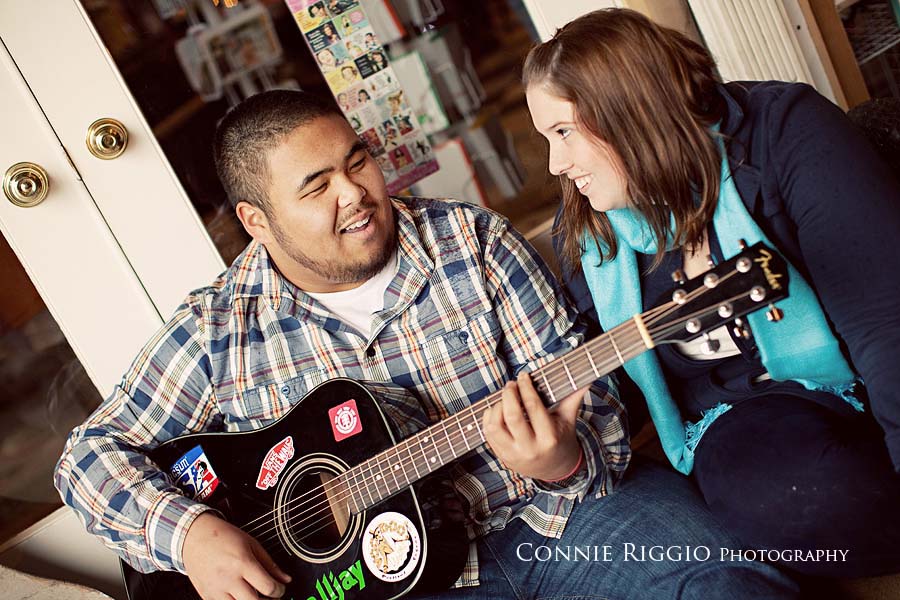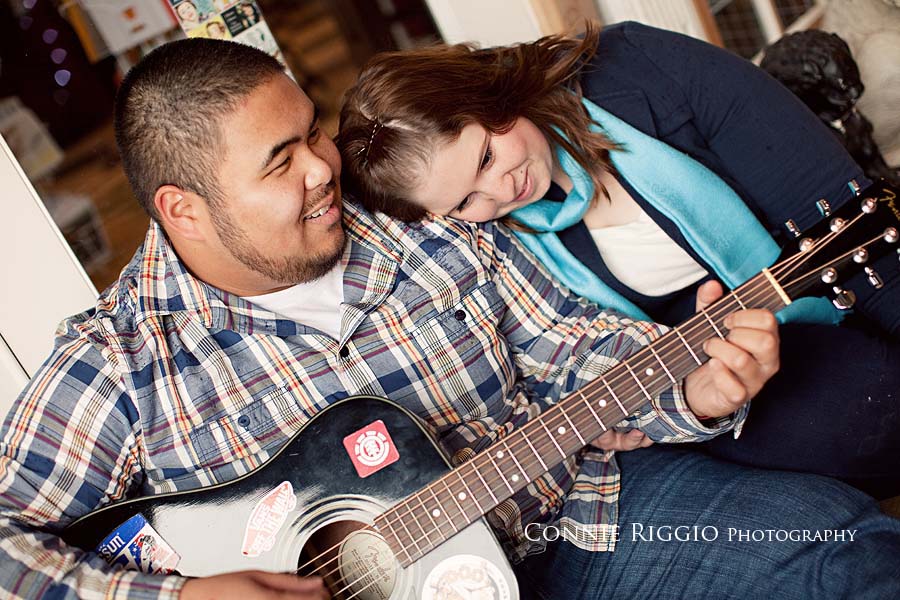 Can't you tell that this is going to be a fun wedding?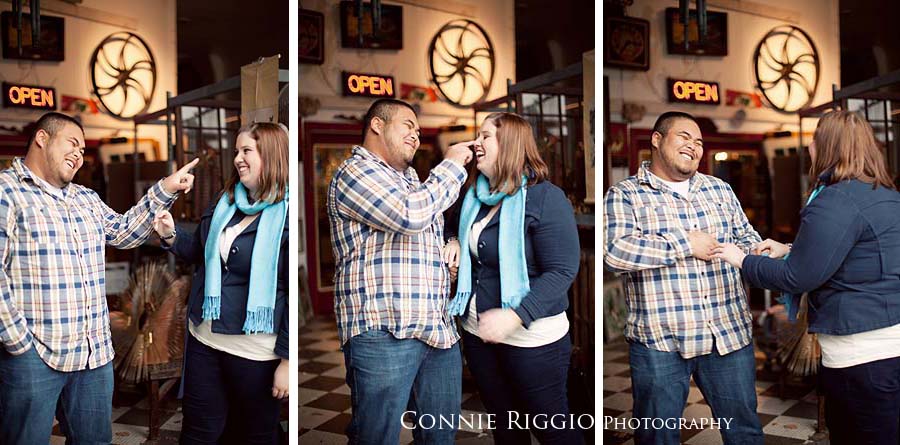 I think that's a finger gun and not a loser sign

.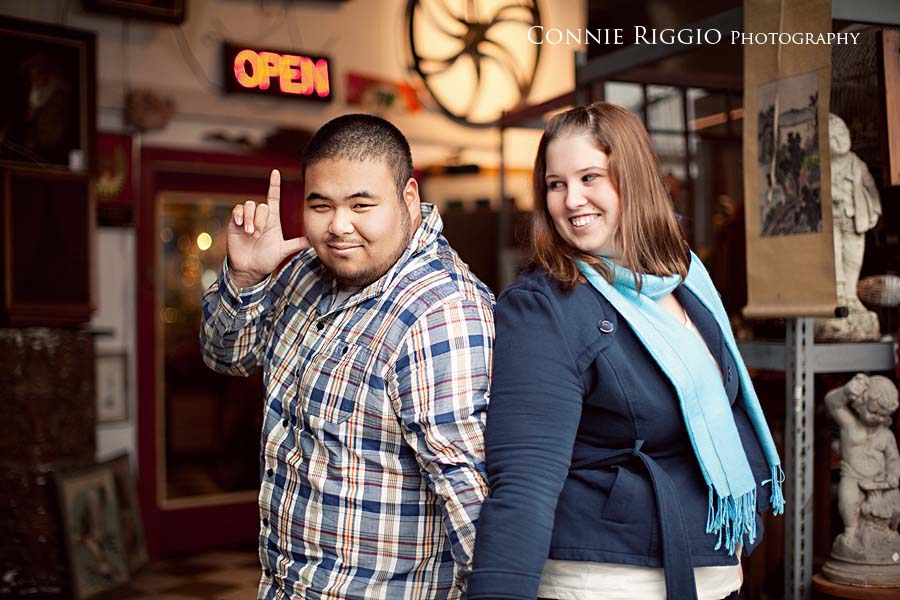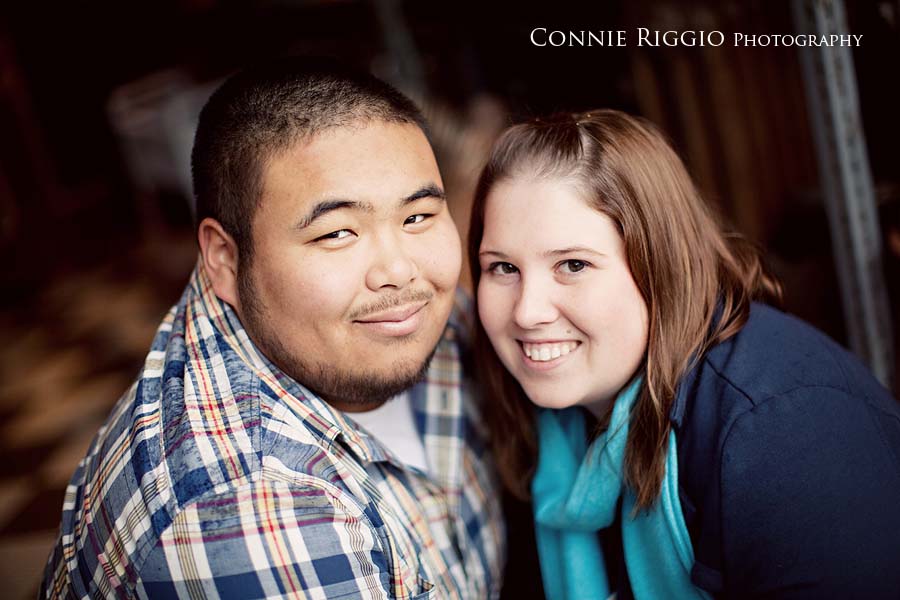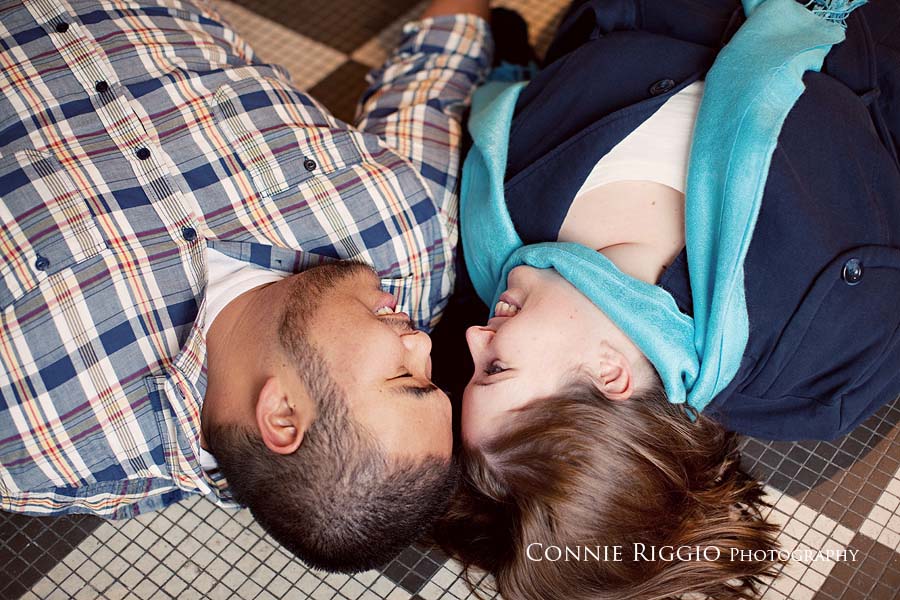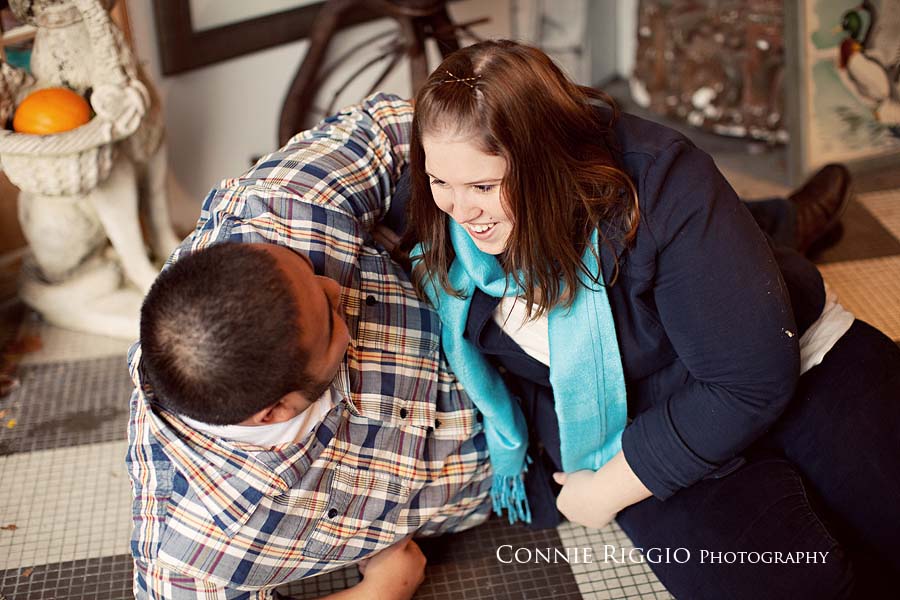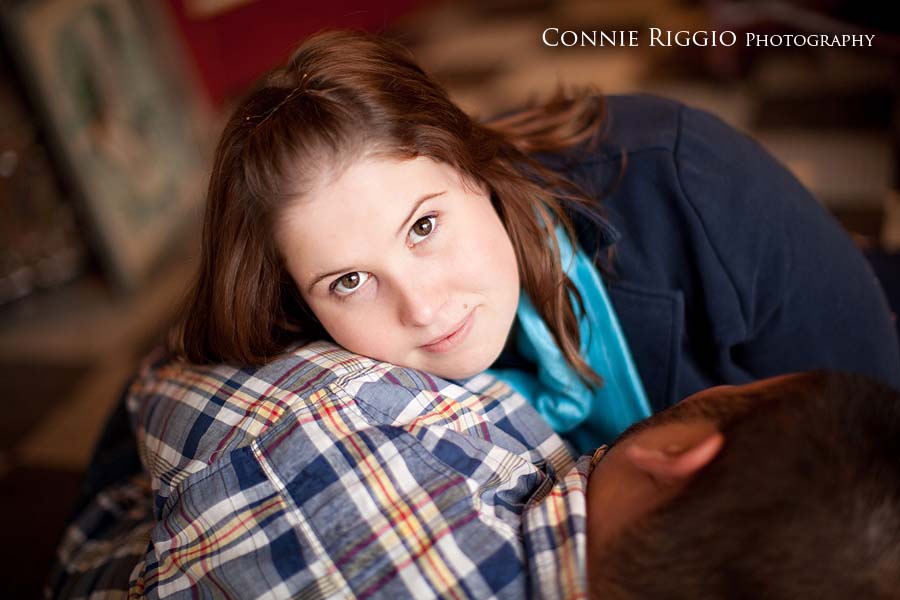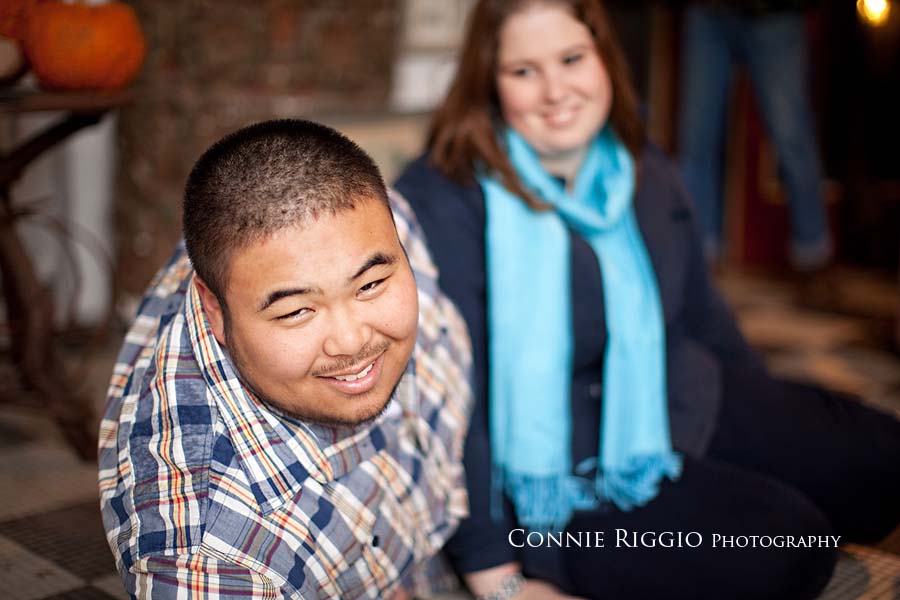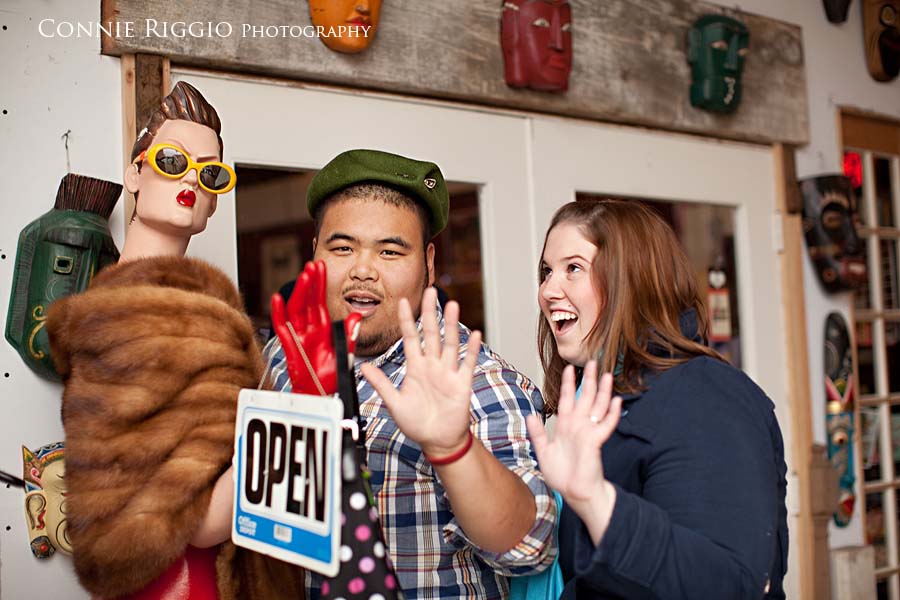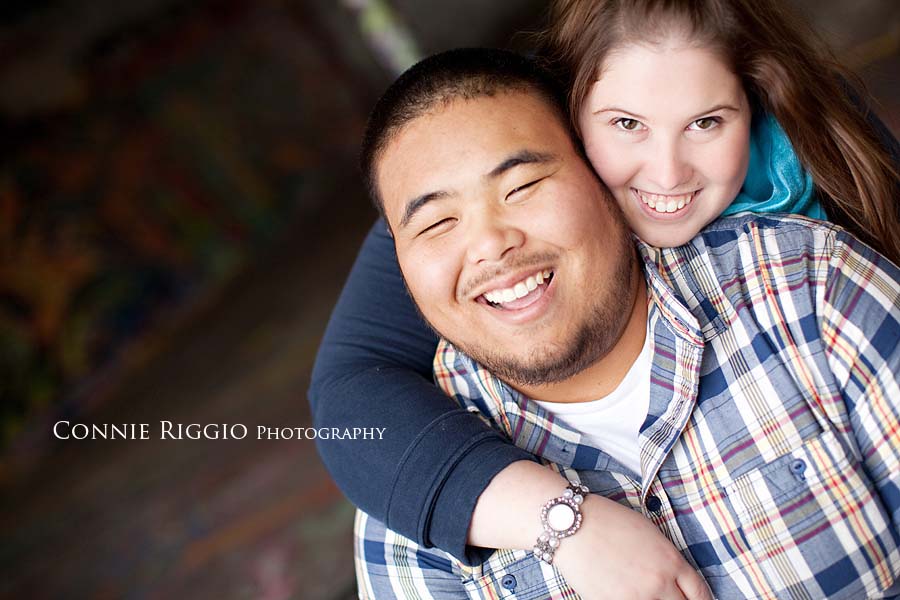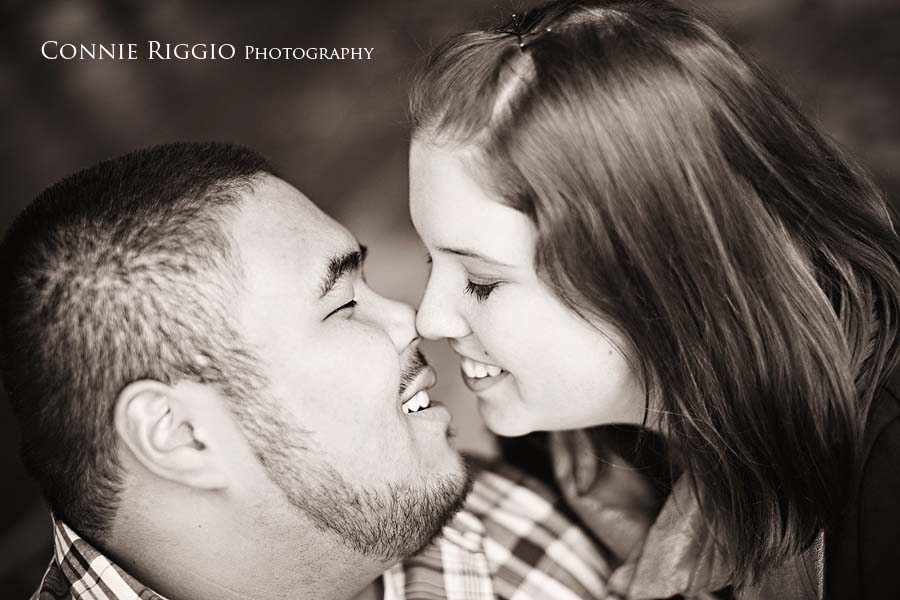 After having some fun at the antique store, we ventured off out in the rain.  Why not?  We're tough!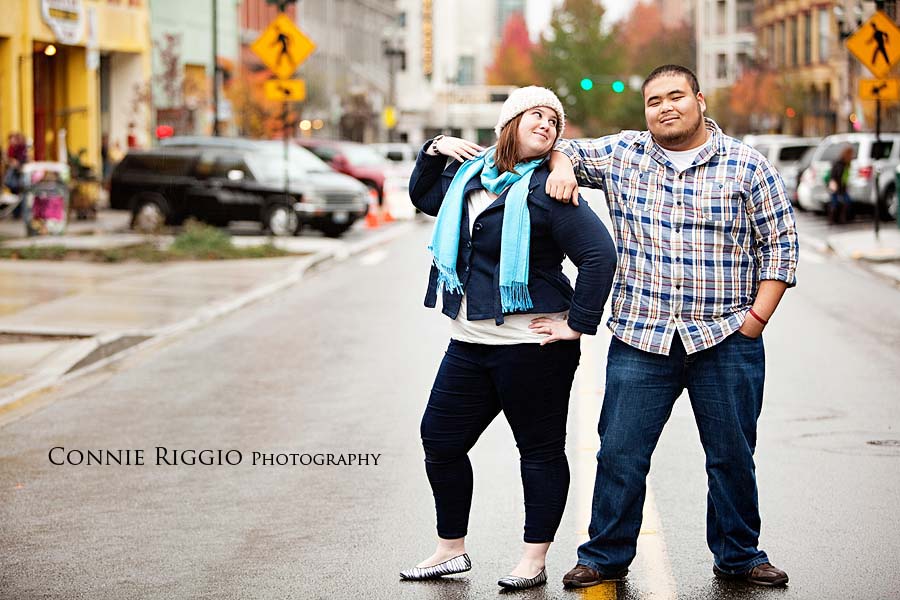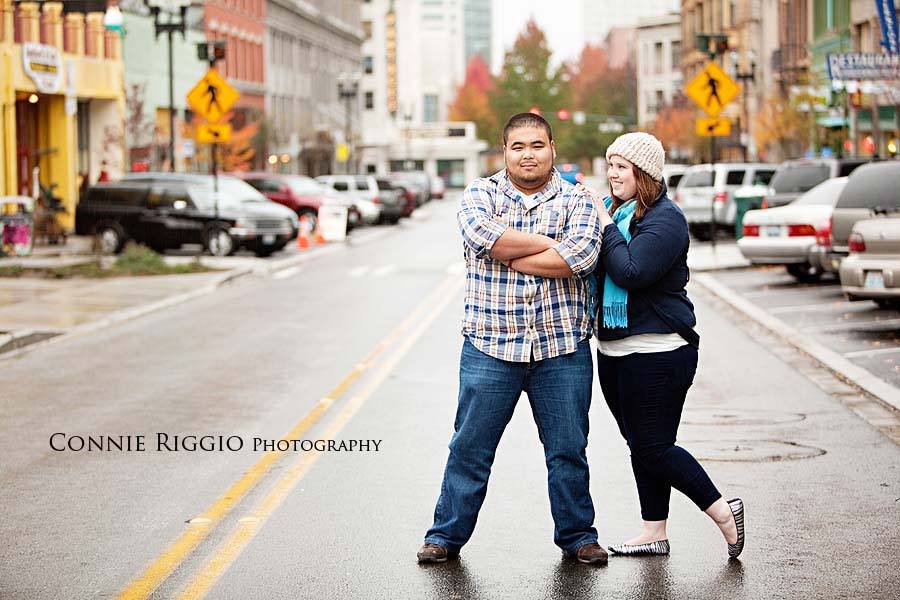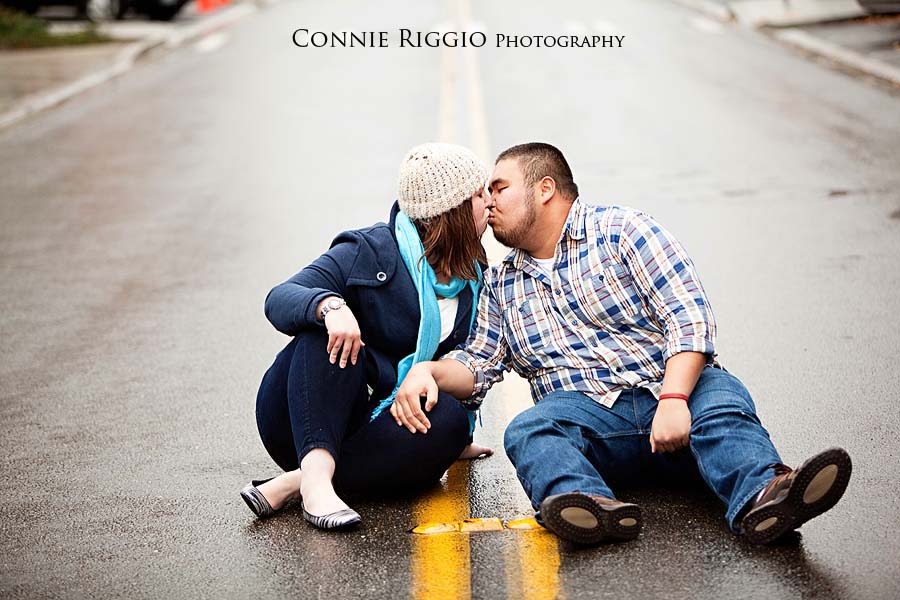 I love that you can see the rain in this one!  BTW – Krysten made her hat!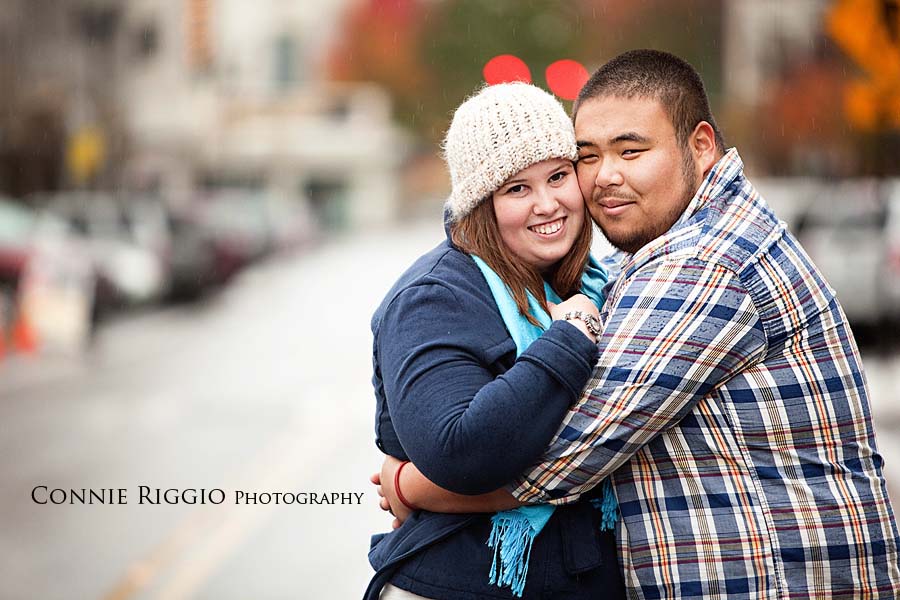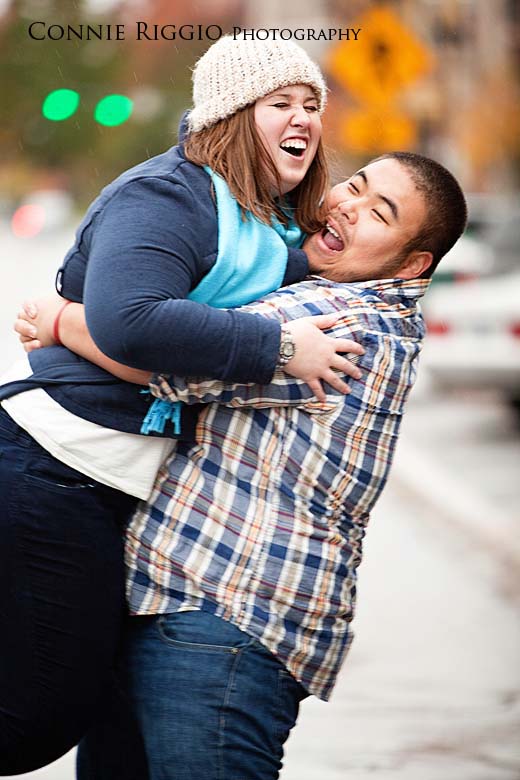 Yep, more dancing, but this time in the rain and sitting

.  I'm surprised I got these since I was laughing so hard.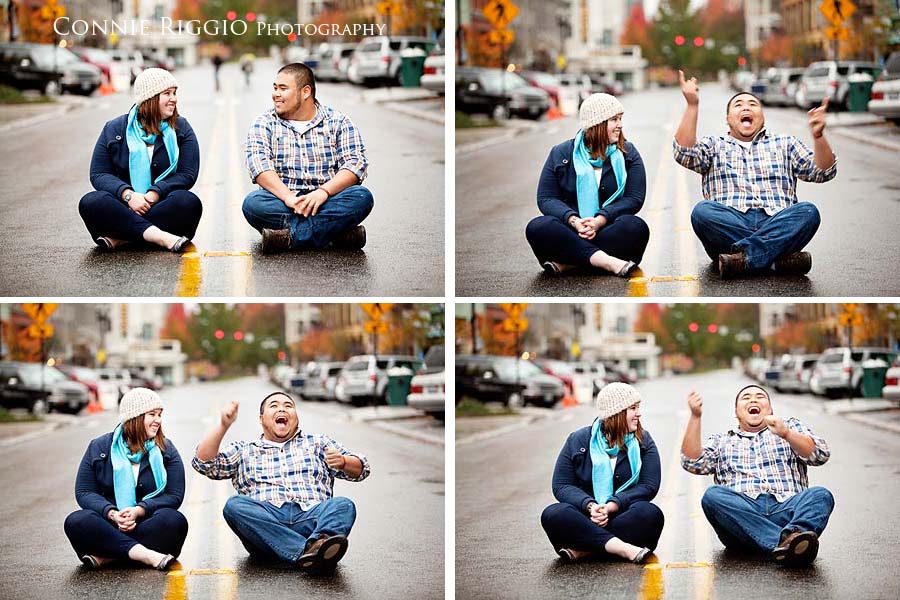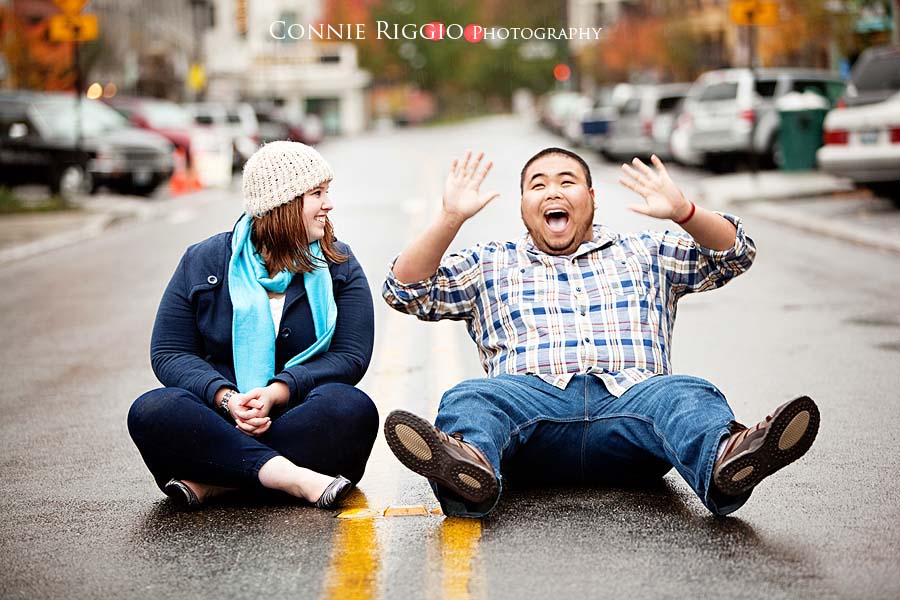 One last one outside my house.  I couldn't resist when I saw the eyelashes on Krysten's Bug!  So stinkin' cute!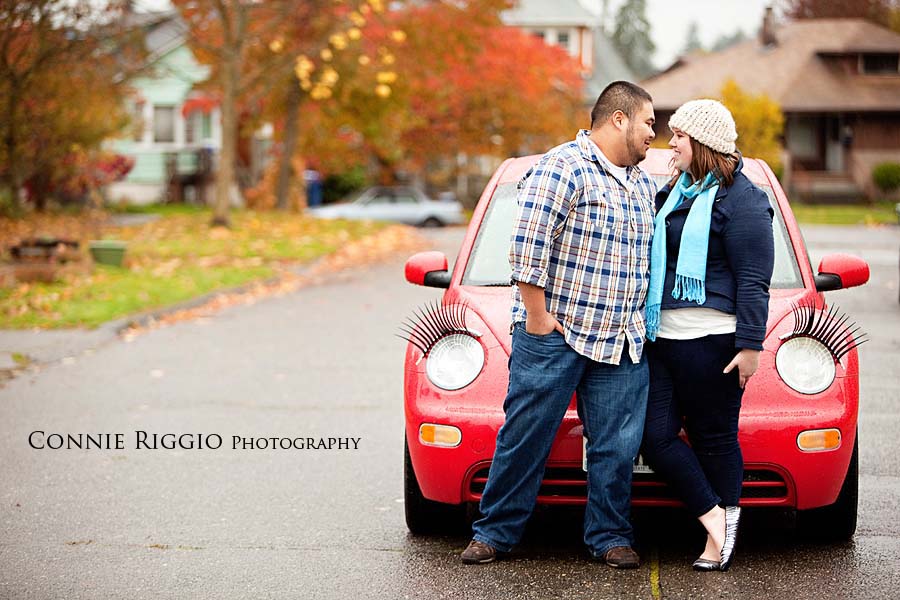 We're looking forward to March you two! It's going to be a very fun day for sure!!!