I know I've said this before, but to me photography is all about relationships – capturing them and creating them.  I first met Charissa and Scott at Charissa's sister's wedding.  You can see that here.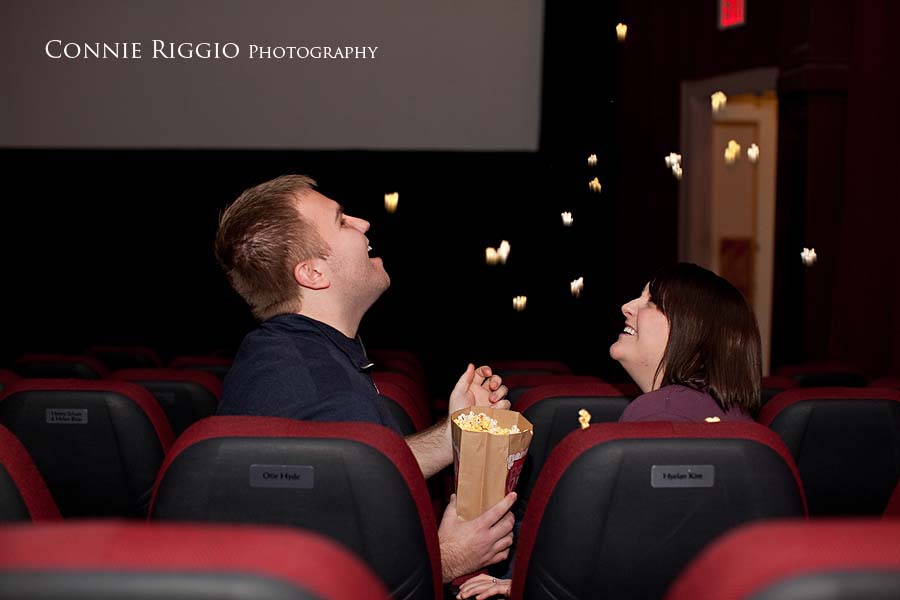 And now, over a year later, I'm doing Charissa's engagement session.  This amazing couple love to see movies together and when they lived here in Tacoma, they frequented The Grand Cinema theater.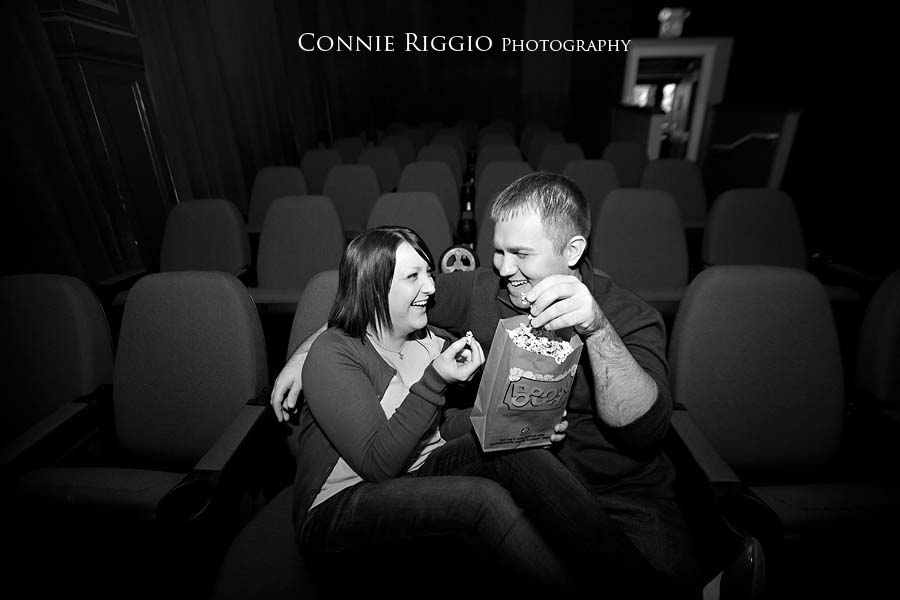 Scott is into broadcasting and making his own movies. Someday he will be famous and I can say, I knew him when…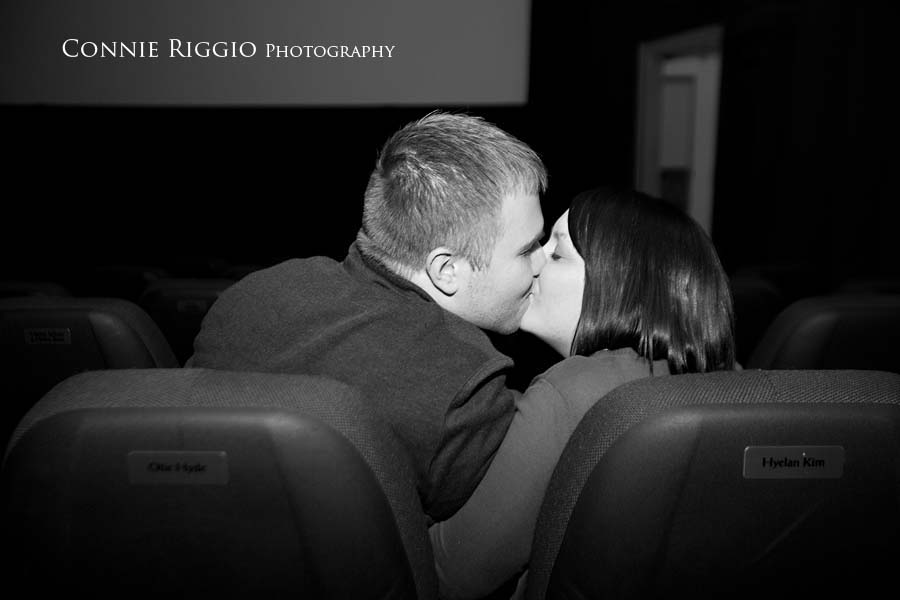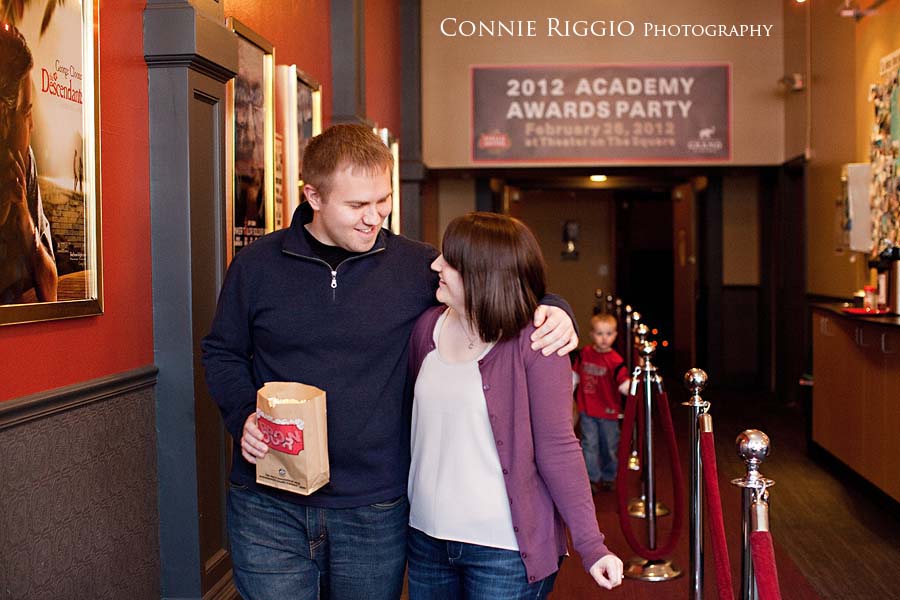 It was so cold on this winter day, but the sun was out and shining and we were happy!  When I first looked at this image, I wondered what the cloudy haze was around Charissa's face.  Then I realized it was their breathe and that made me love it even more!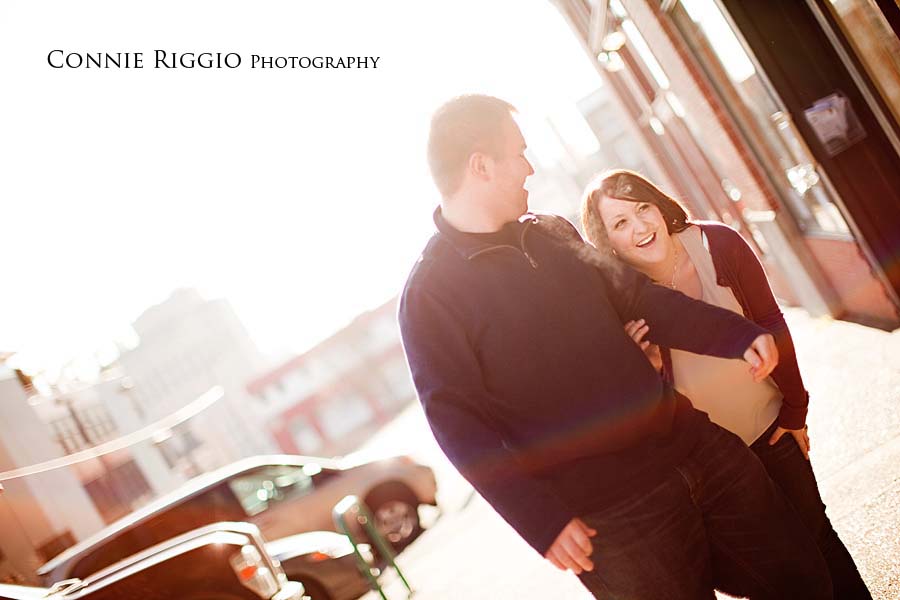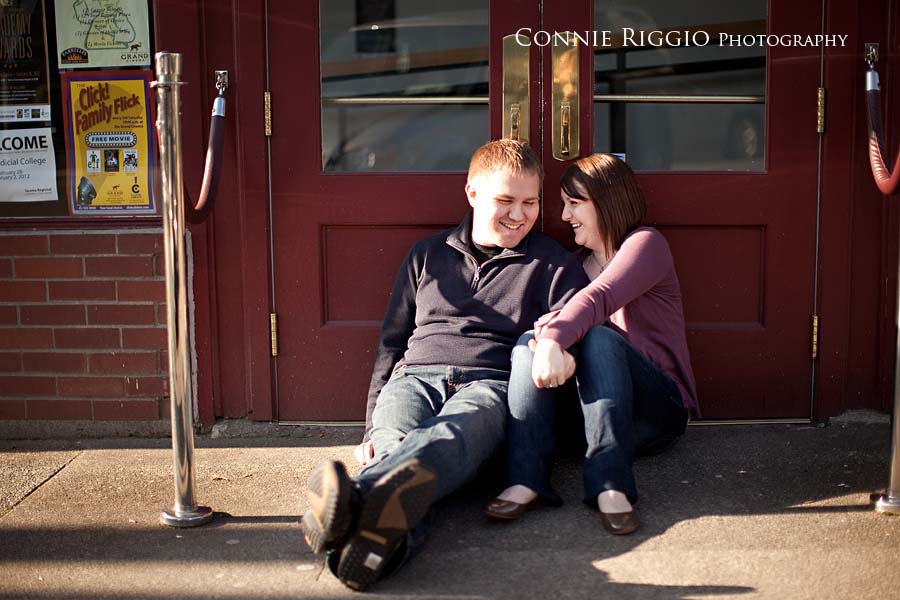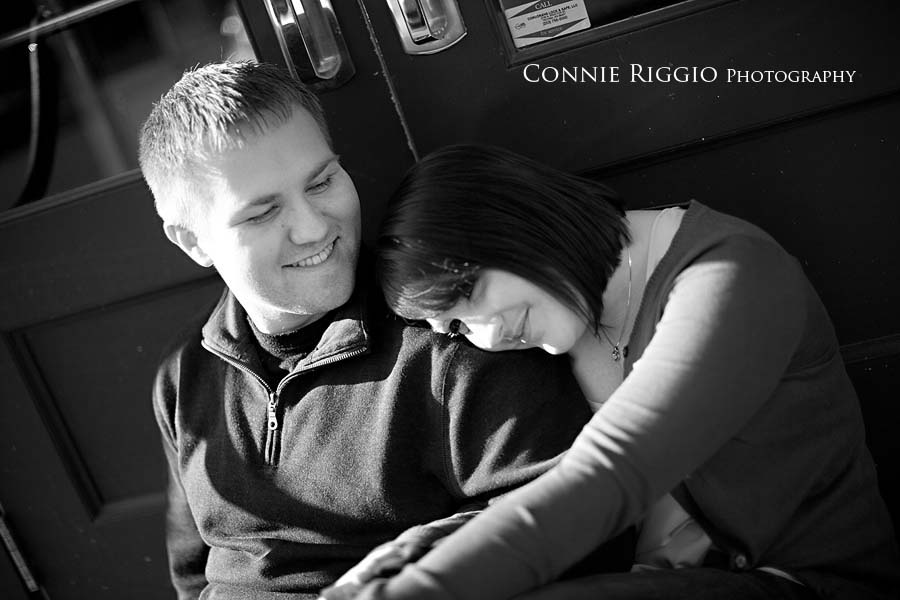 Charissa and Scott have been dating for about 5 years now and they're ready to start their lives together.  This is just the beginning and as you can imagine, that's very exciting for them!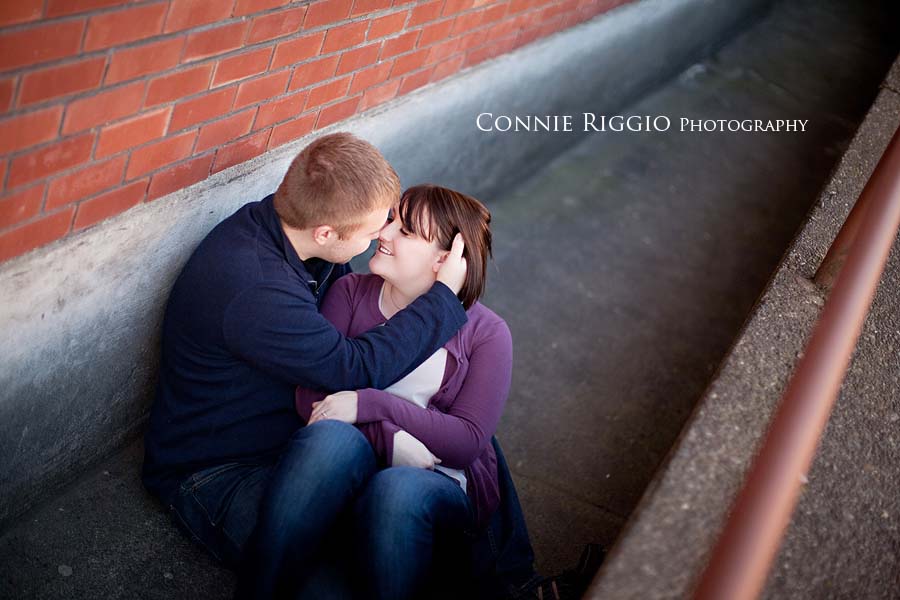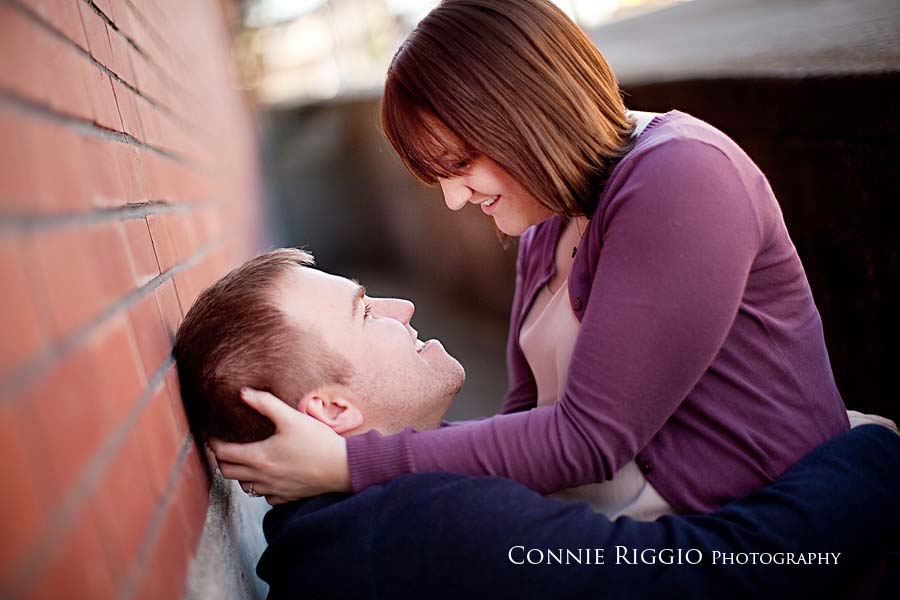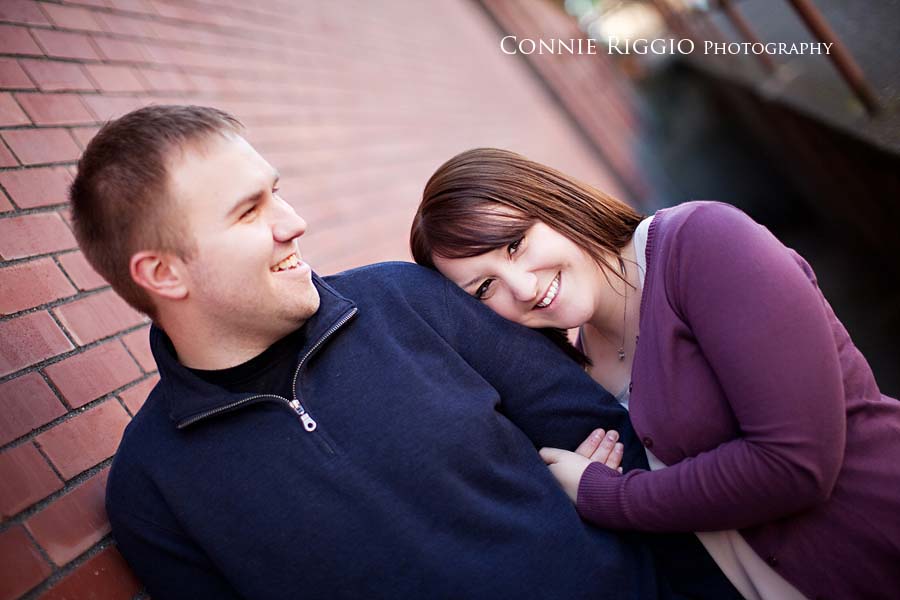 They're still deciding on the exact date of their wedding, but they wanted to at least get started on their engagement pictures.  There are so many fun things to do with images these days, just check out all the ideas you can find on Pinterest!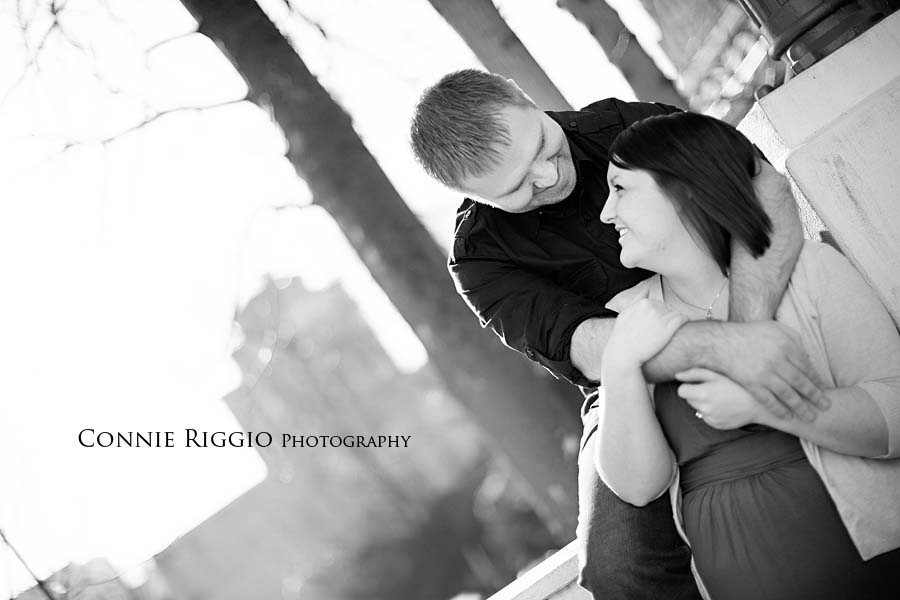 This is one of my FAVORITES.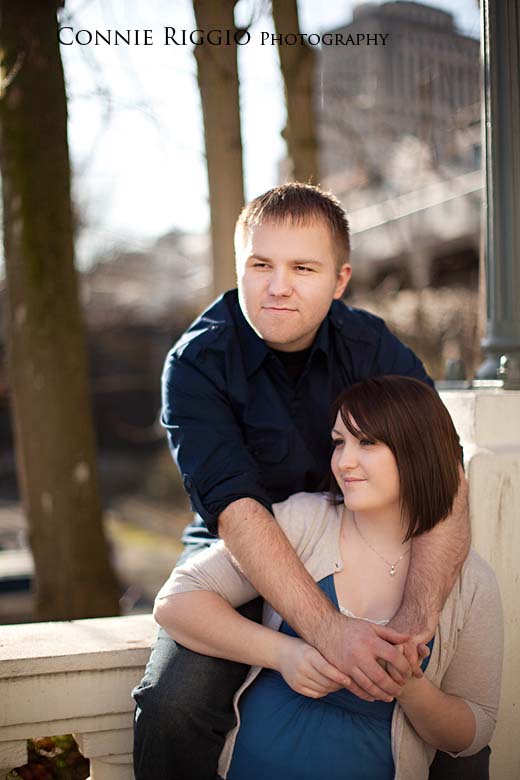 I've always loved this staircase and it's a pretty "normal" place for photographers to shoot, but I really tried to use it in a way I haven't before.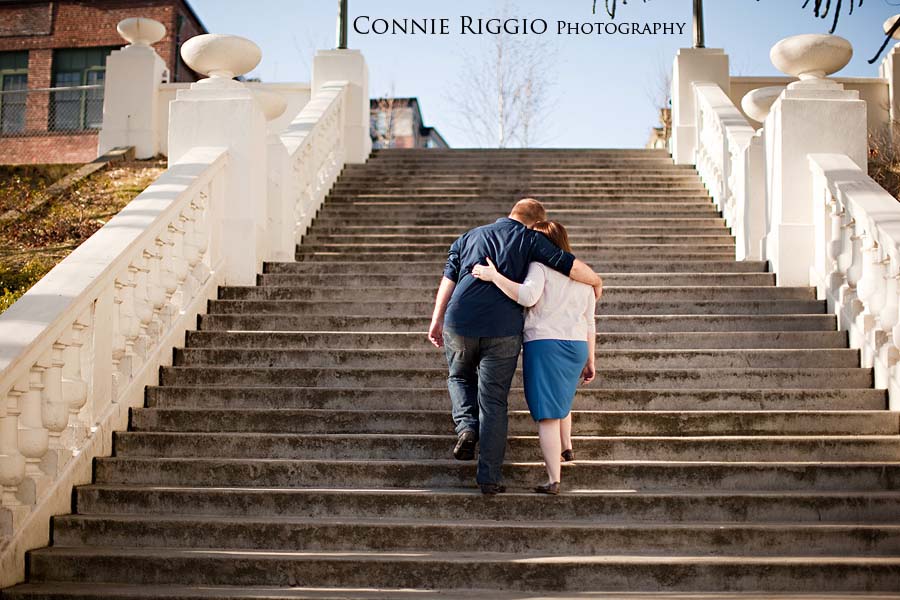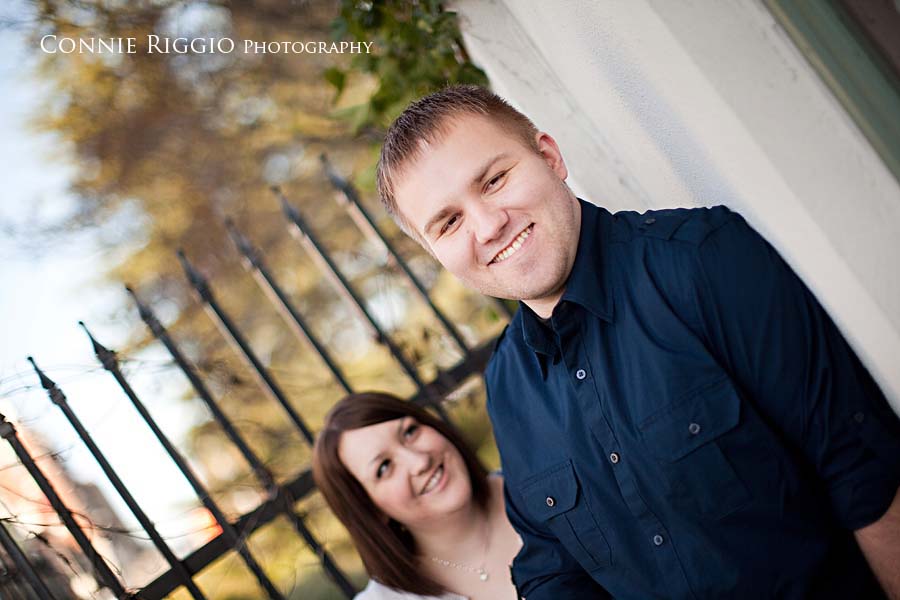 Another favorite spot of mine and again, I tried to do something different.  I love this!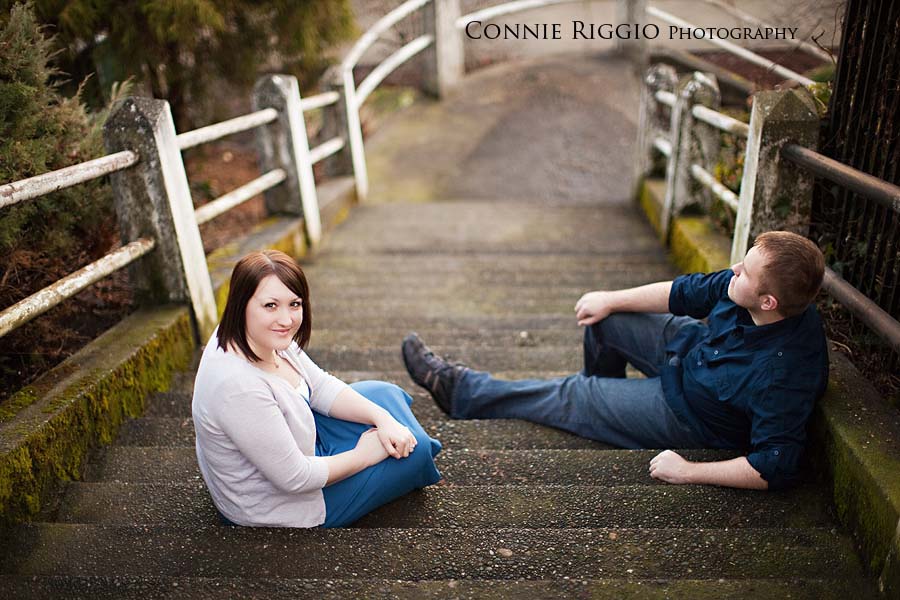 Yes, we have to get a few classic shots too!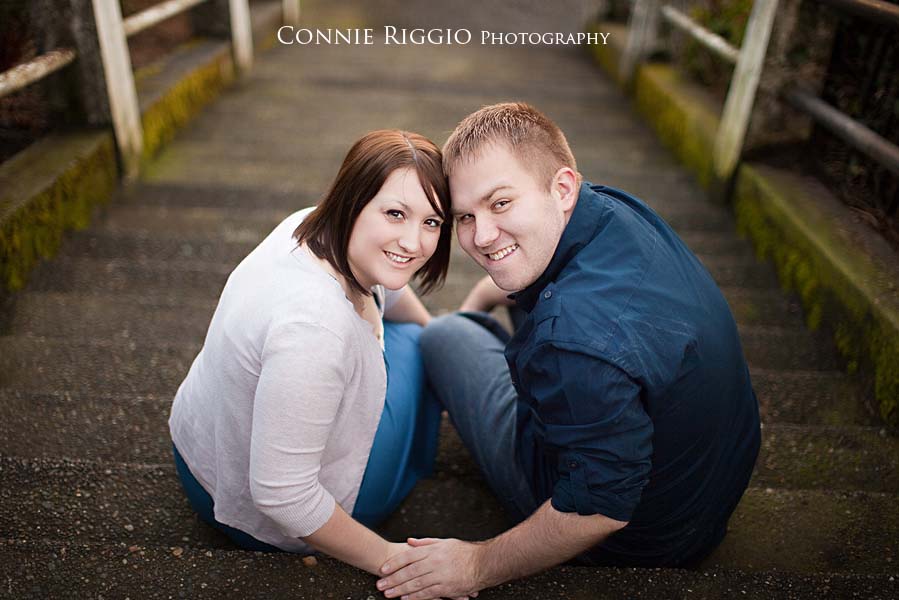 What a great intimate moment.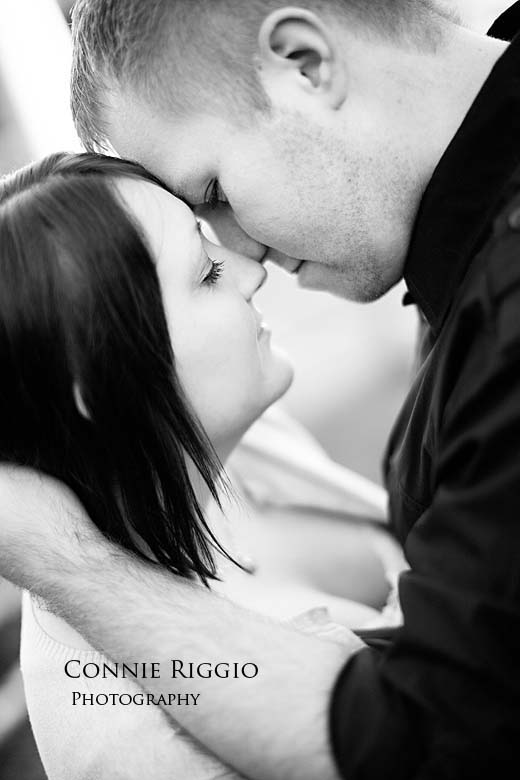 I love the simplicity of this.
So sweet… looking at her man.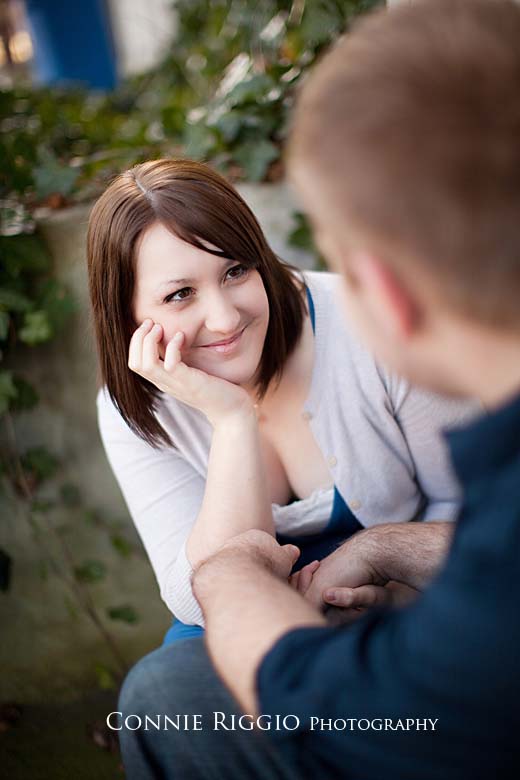 Ah, love this too!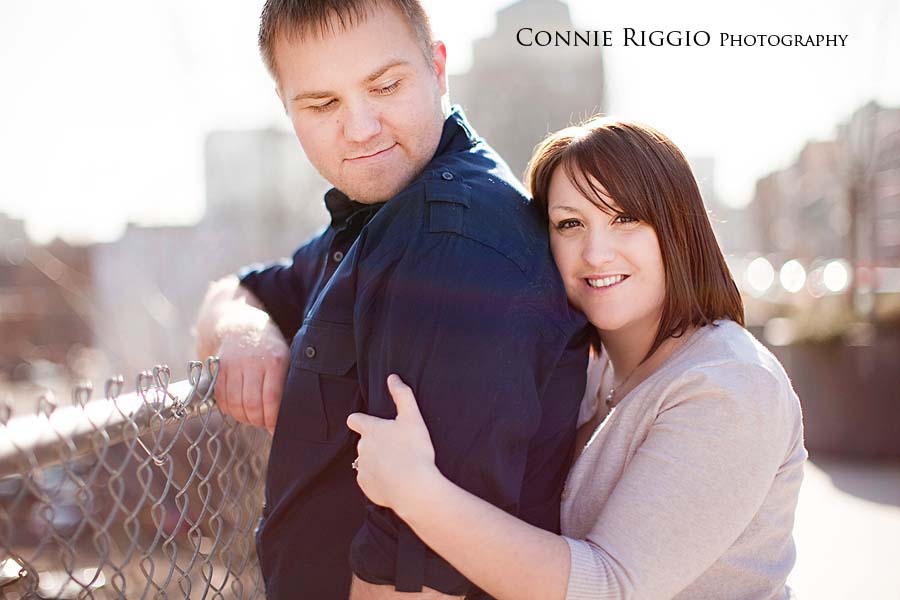 Remember I told you that Charissa and Scott love movies?  Well, this was one of their favorite video stores, Stadium Video.  They love it because of the variety of movies they offer, but unfortunately, I just heard they'll be closing their doors soon.  It's sad to see a small local shop closing.  Maybe it's just a rumor?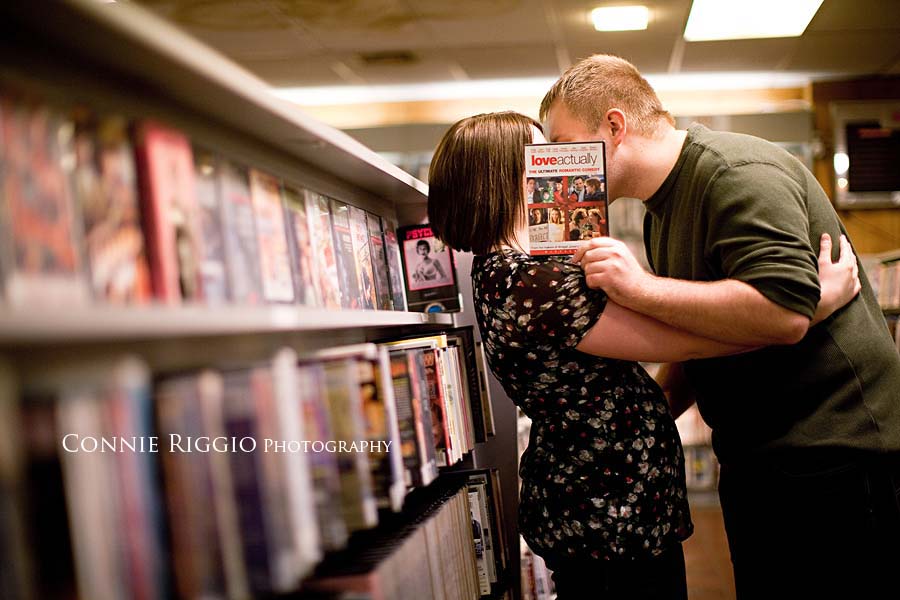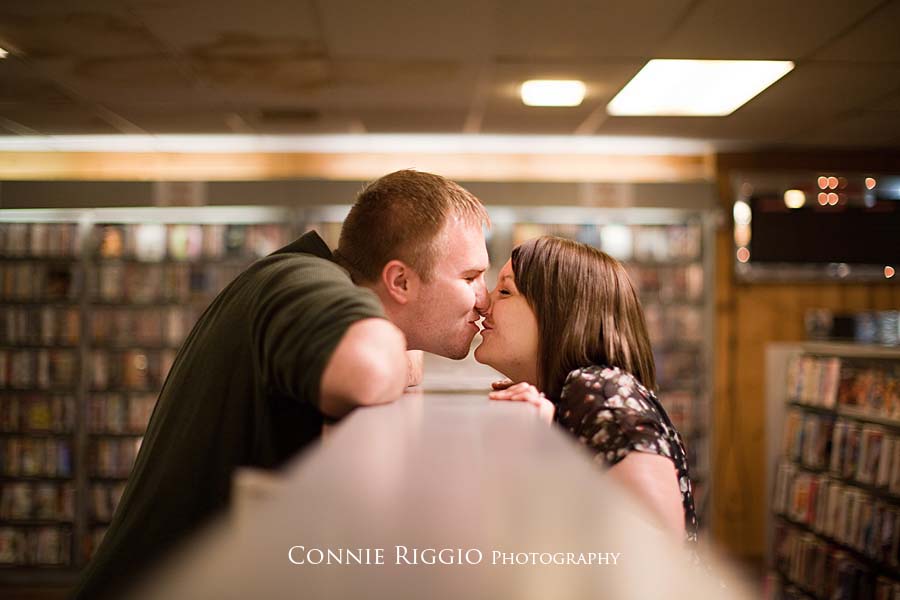 They had fun finding titles they loved around the store and reminiscing about old times.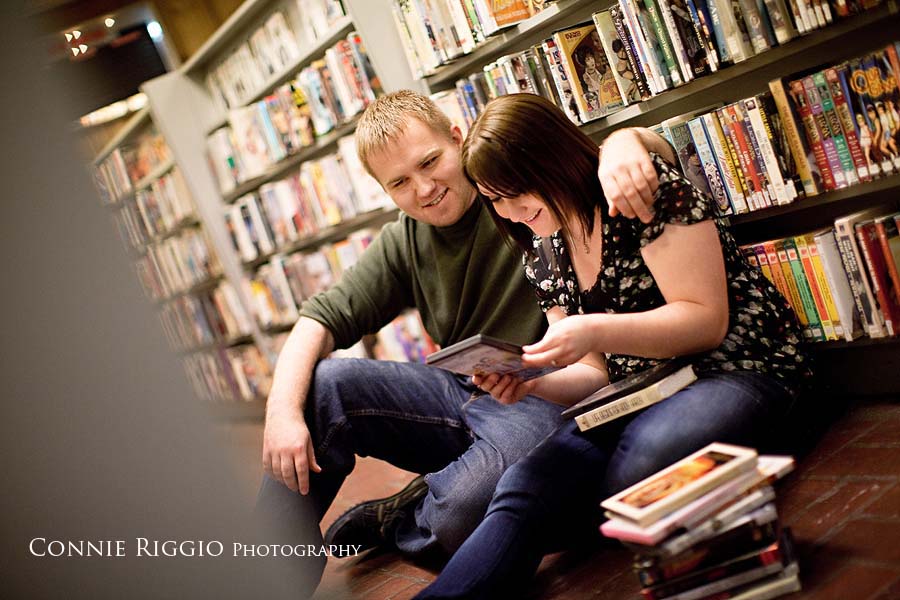 Right outside the video store was this great mural.  The fun part is that I just looked at it as a bunch of images.  Scott, though, could name every movie the images represented.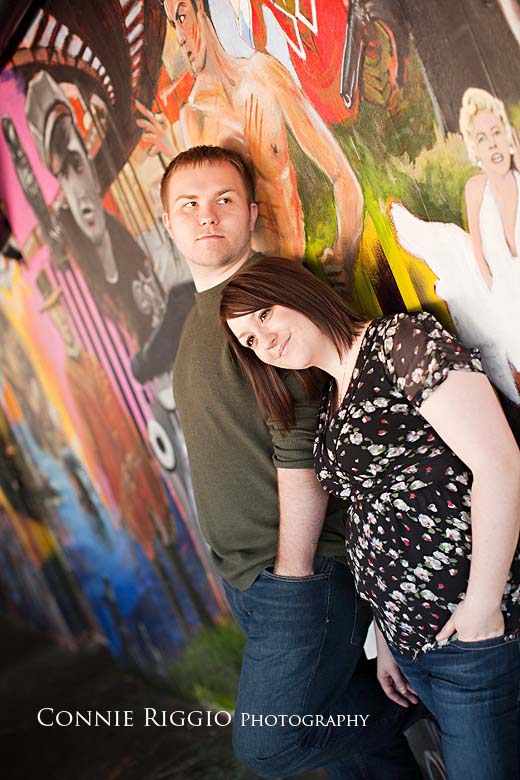 I loved the colors!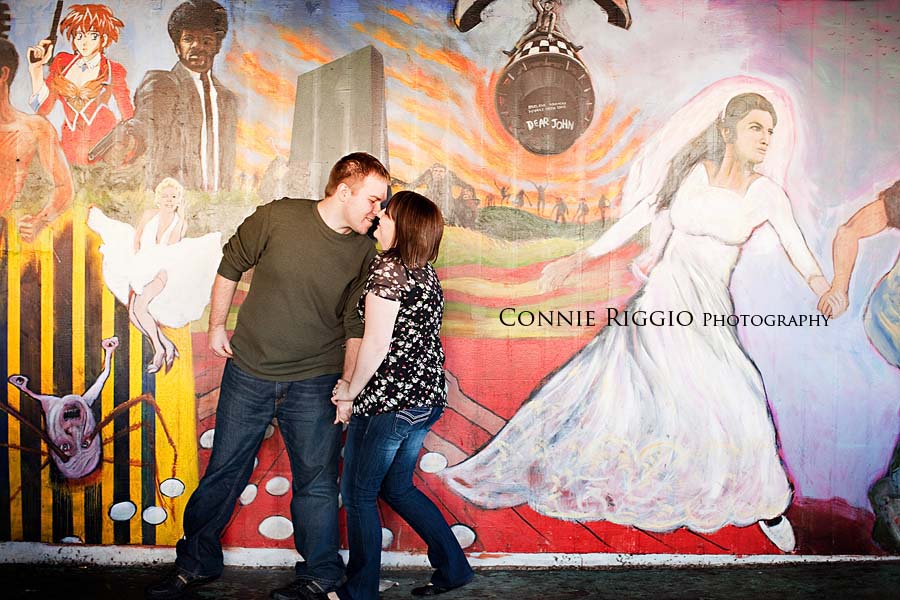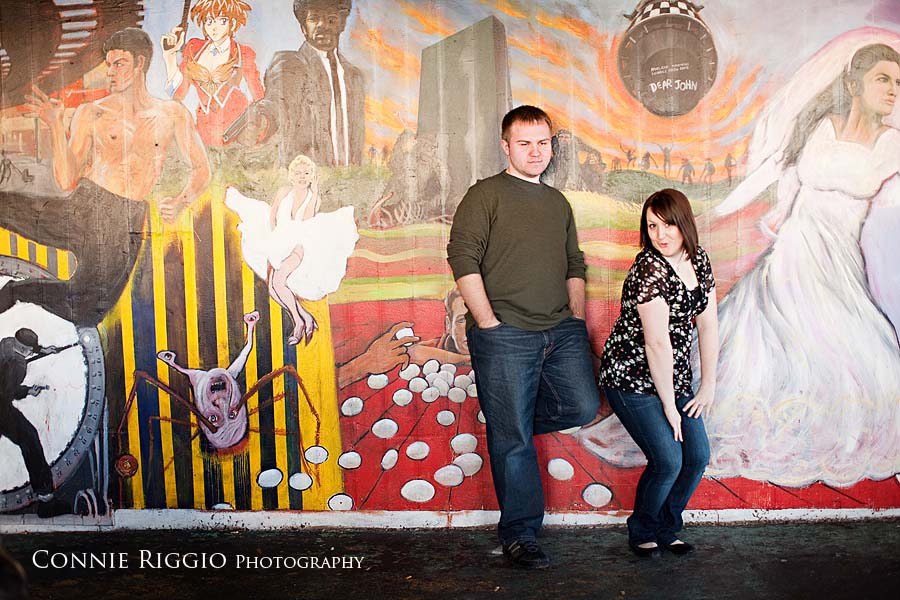 Thanks Charissa and Scott for such a fun session.  I am so glad you had fun too.  That's what it's all about!