Well, I have been posting so many seniors lately I thought it was time for a family!  This is my nephew Tim (my sister, Wendy's son) and his family,  Samantha, Nate and Caiden.  Our last family session can be seen here.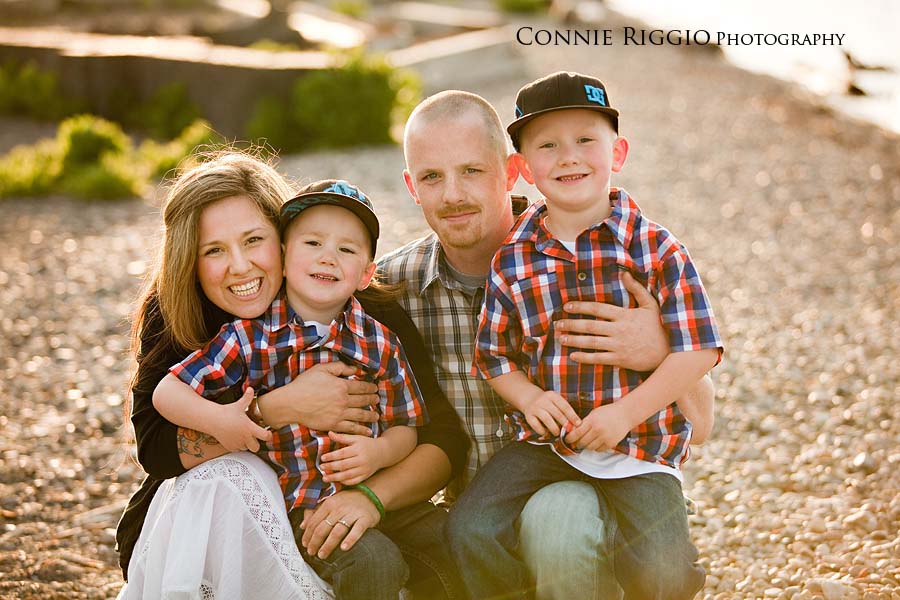 We met just before an hour before sunset down at the beach.  The first beach was too crowded, so we found this one instead.  When I say beach, keep in mind that I'm in Washington state… so beach means grass, rocks and a little bit of sand.  Not the typical stretch of white sand you get elsewhere, but I still love it.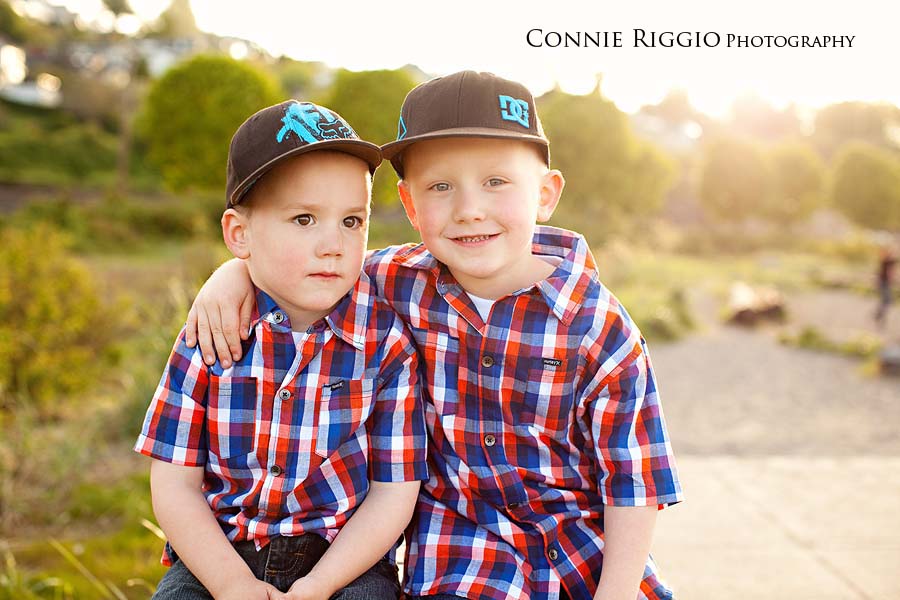 Caiden turning his hat around so I can see his eyes!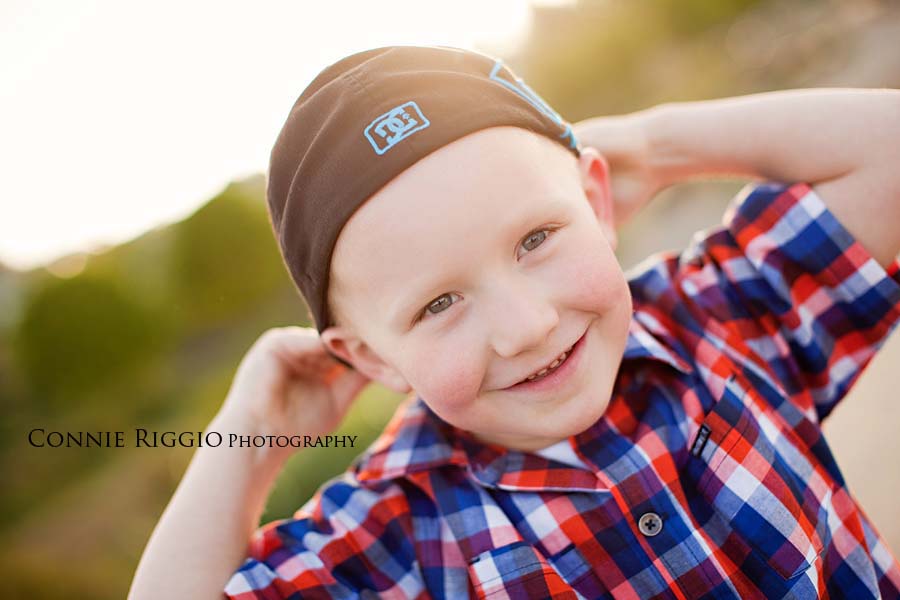 It's Nate's pirate growl.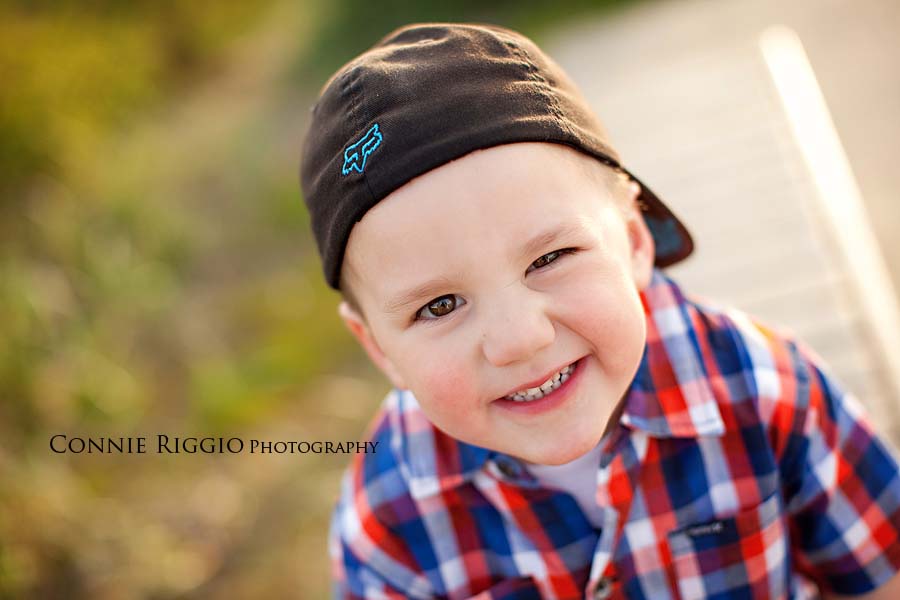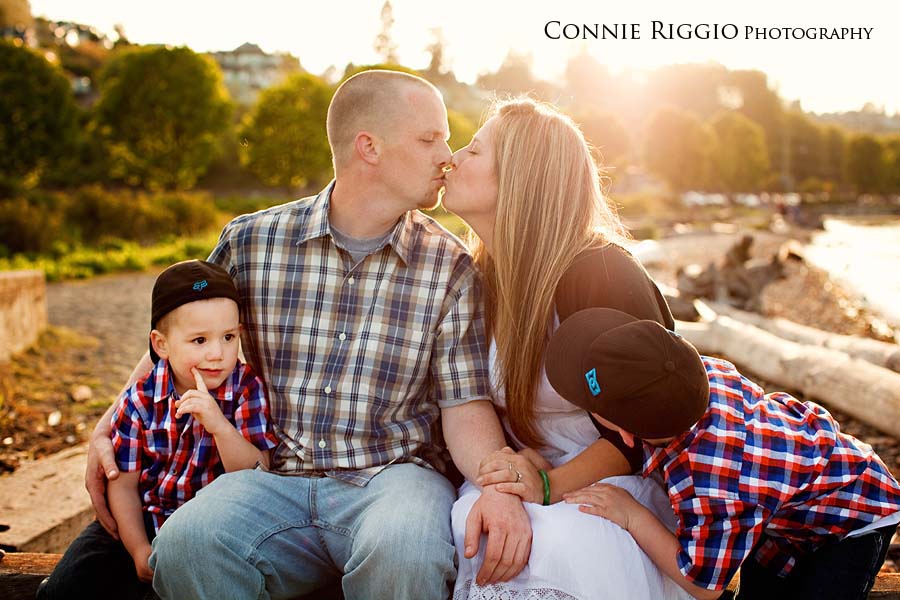 Now, capturing 2 busy boys can be a challenge, but as long as you keep them busy in-between more staged shots, all is well.
Every boy loves collecting rocks!  My son still have his hug bin of rocks and shells from when he was little.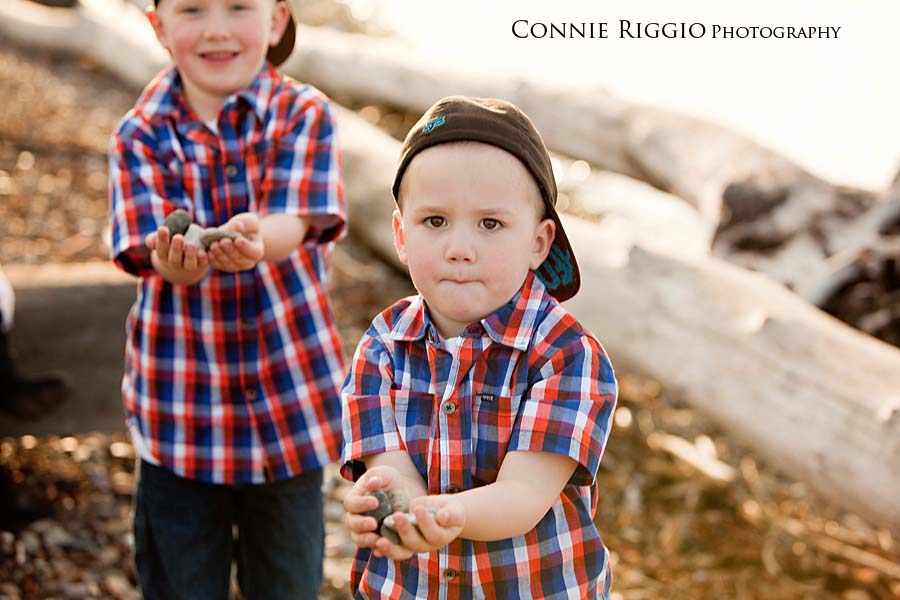 We made sue to keep them safe while we took a few more shots.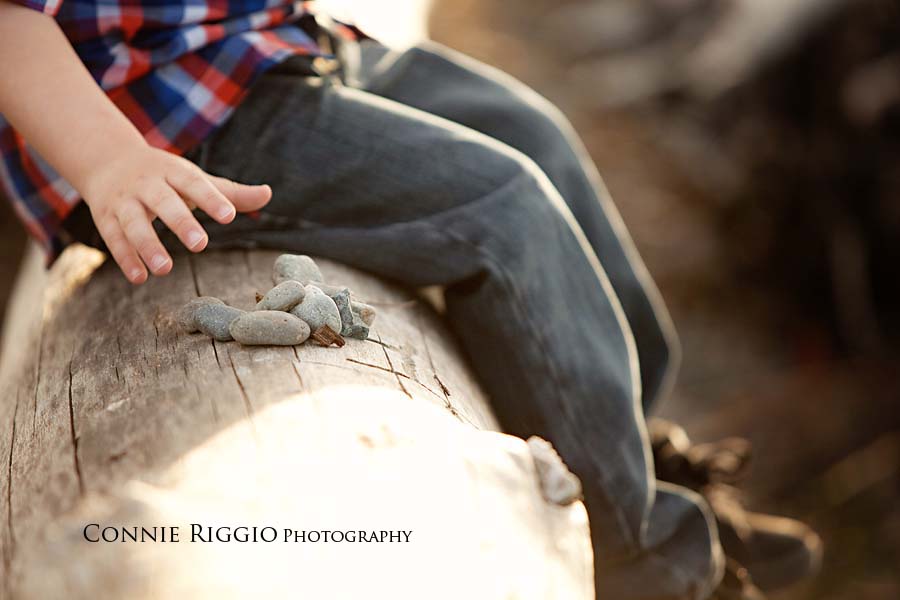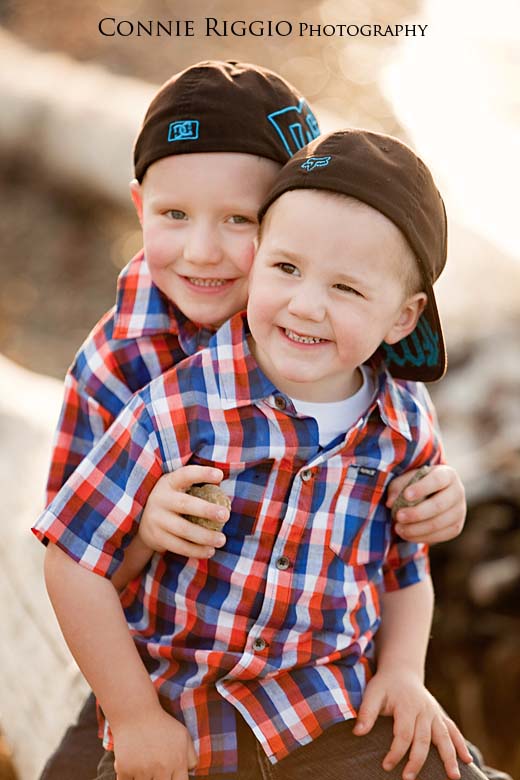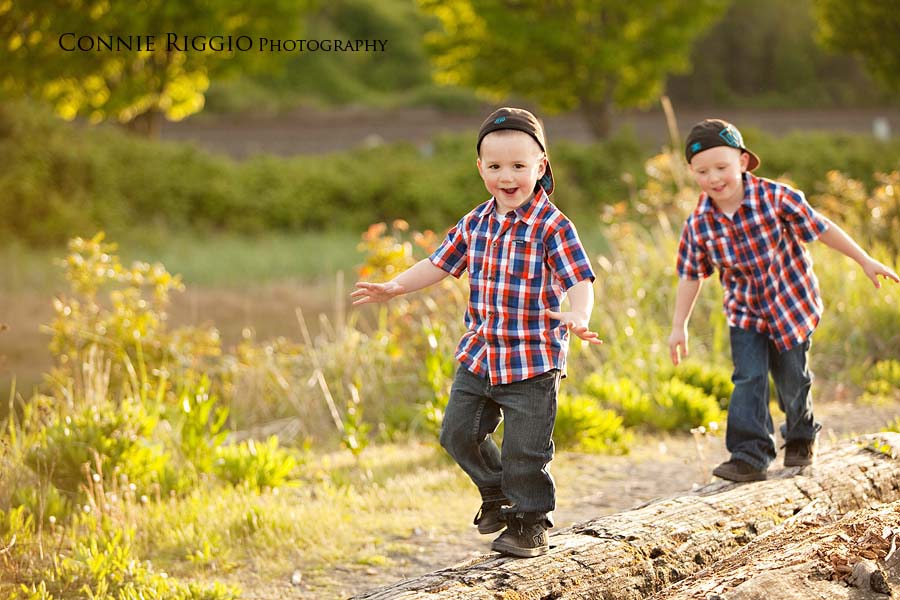 Yummy, that beautiful sunset light!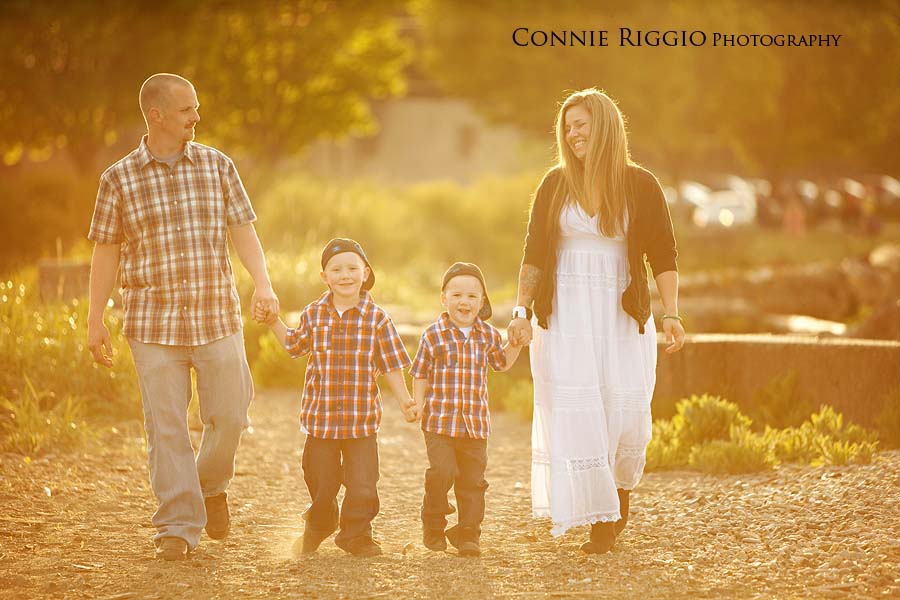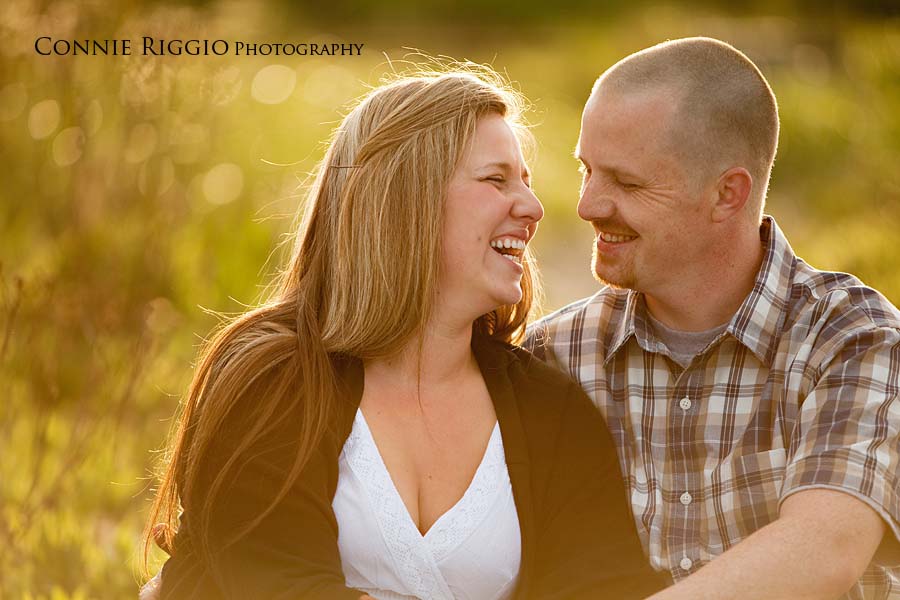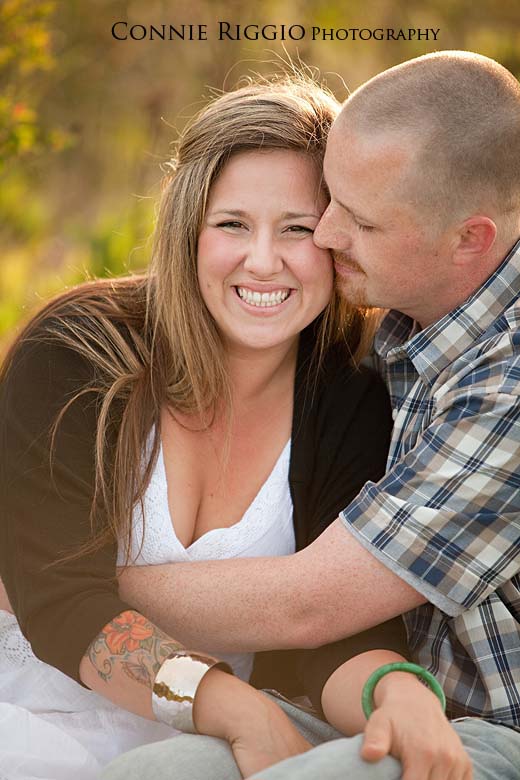 What an adorable family!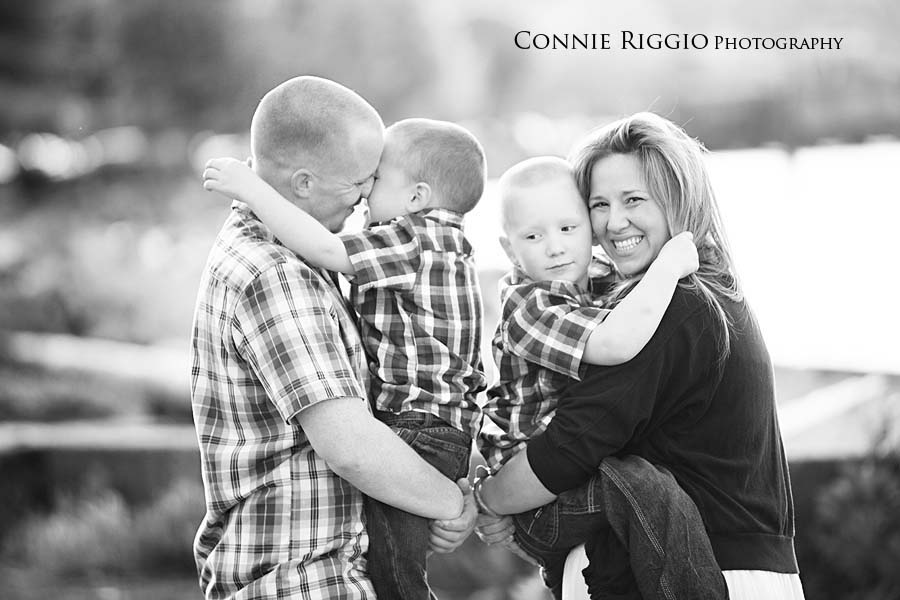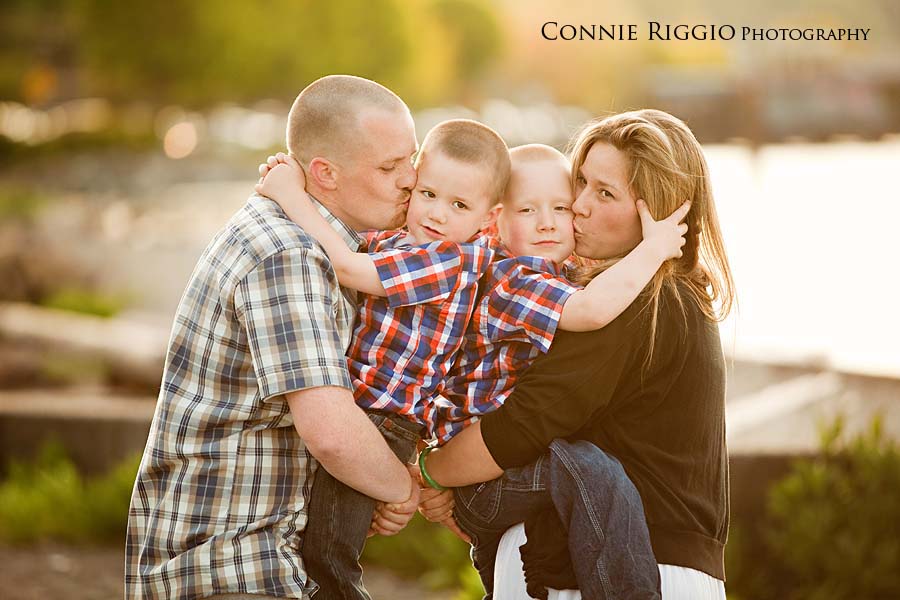 What are these two cuties talkin' about?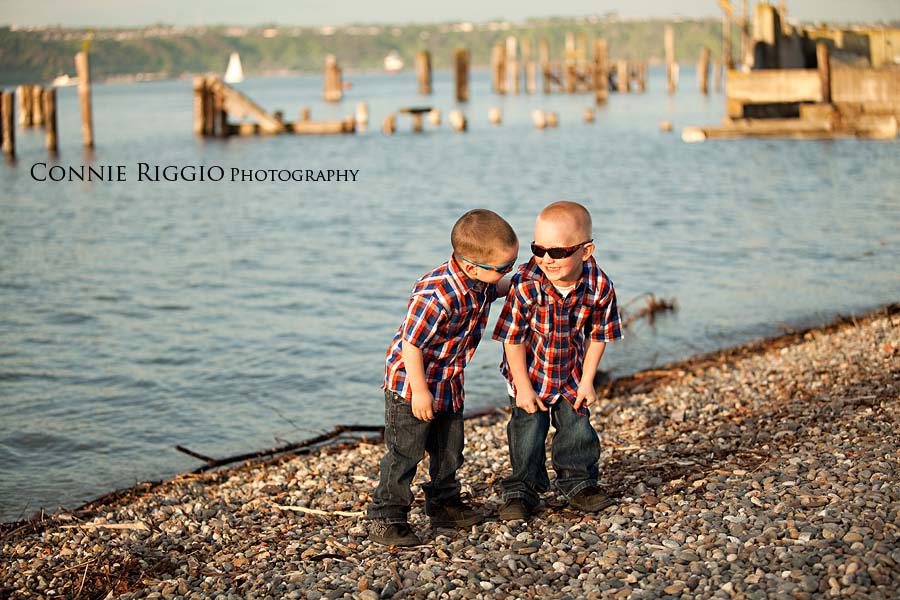 Time to wrap it up.  Thanks Tim and Samantha for a fun night at the beach. I have lots more for you!  Your boys are precious!  xoxoxo Love, Auntie Connie