The Felizardo family has a new addition!  Little Miles!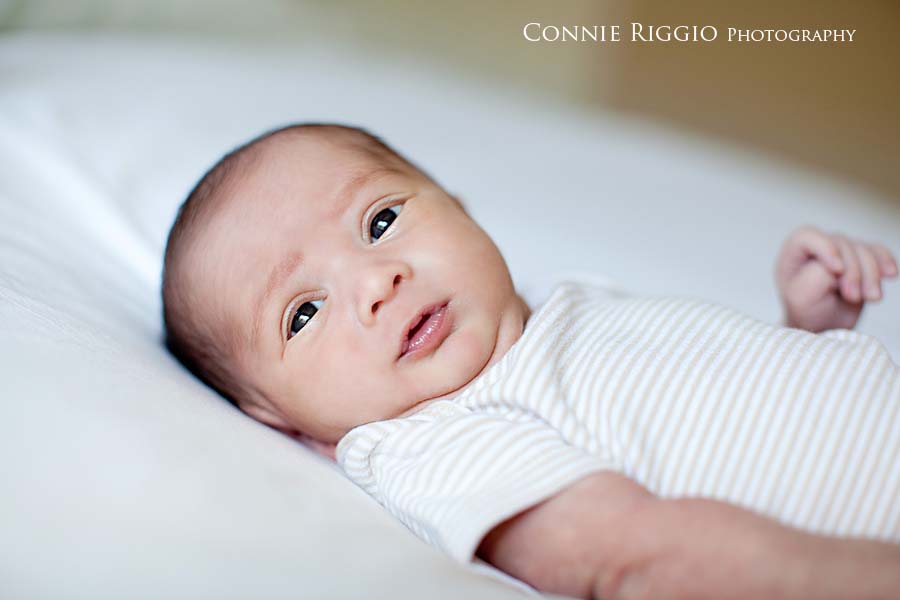 I love how little babies try so hard to keep their heads up.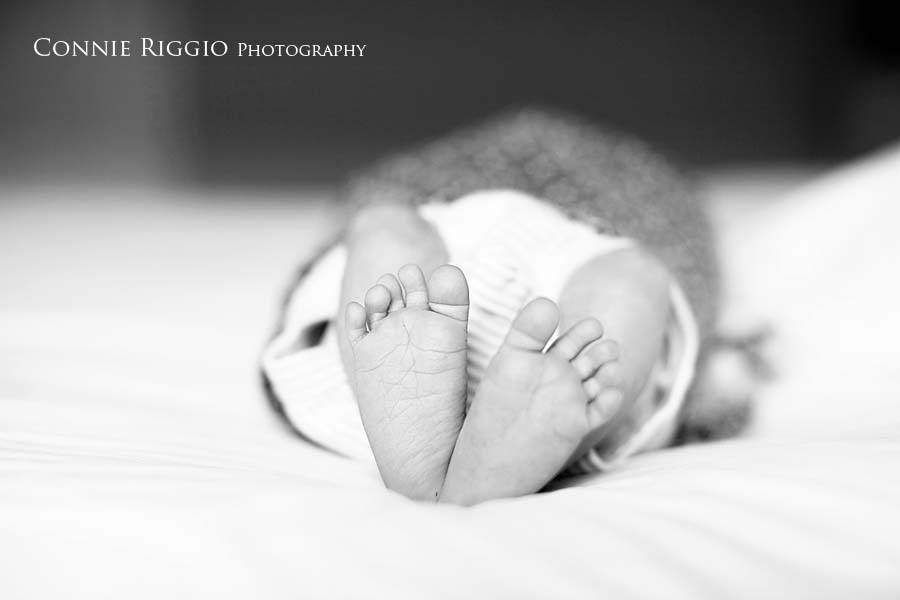 Rachel (mom), really wanted to send out announcements for Miles, so she called me and asked if I could come to her house and take just a few sweet pictures of Miles with his sisters.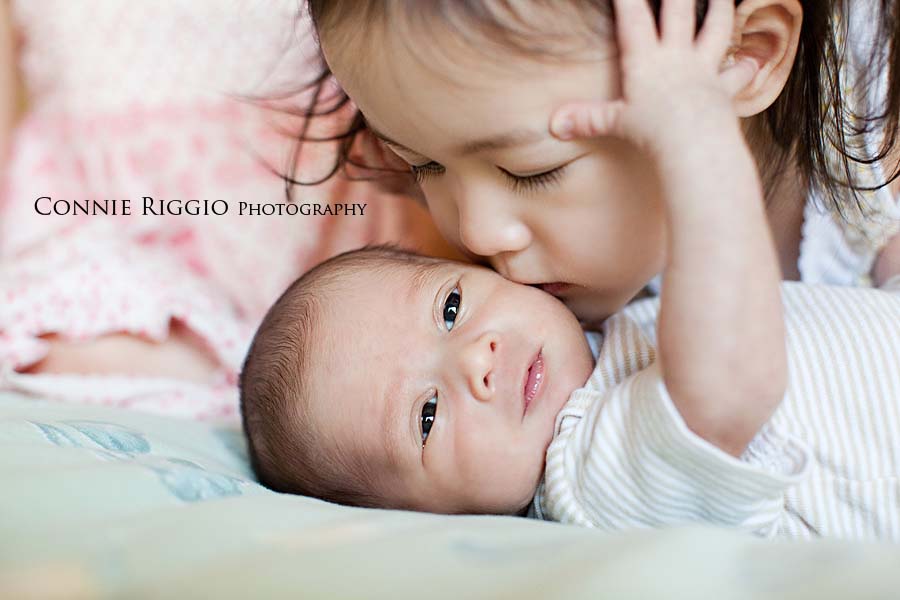 How nice that we have this service today, where a photographer comes to you!  When my kids were babies, I had to really plan the day out to get their portraits taken.  Get them all dressed, in the car, fight traffic, sit in a waiting room until it was my turn, then finally get in the studio and the kids were no longer happy.  Ugh!  I know some of you can relate, right?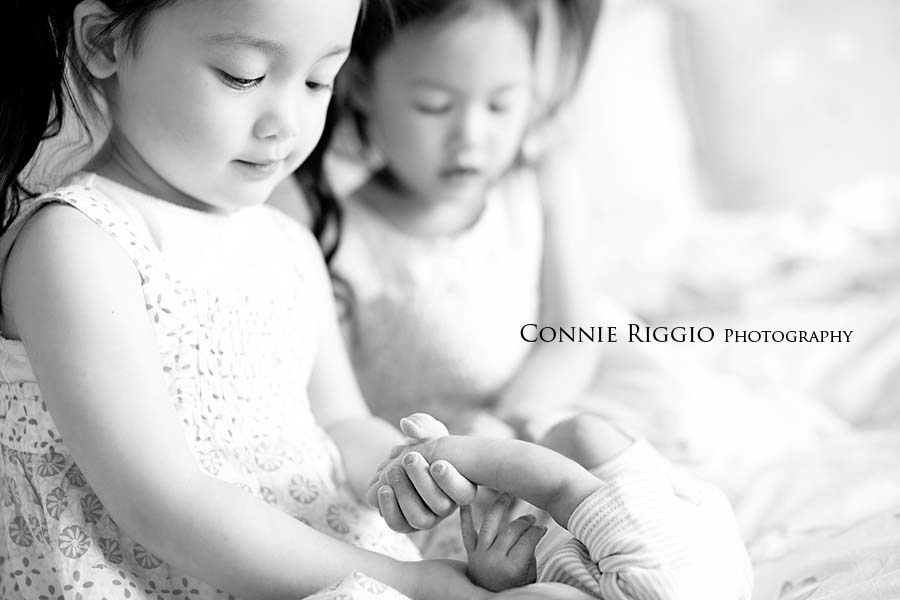 Now, there doesn't have to be any of that.  The kids can be playing in their own home, relaxed and comfortable just minutes before a portrait session.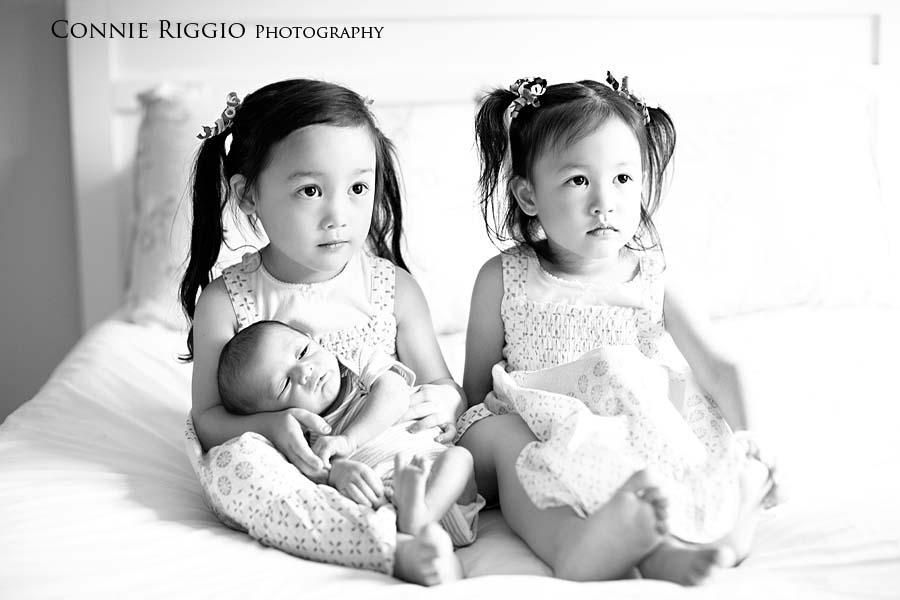 The baby can take a break and feed if needed and you don't have to worry that your time is almost up.  I think I used to get like 20 minutes, at the most!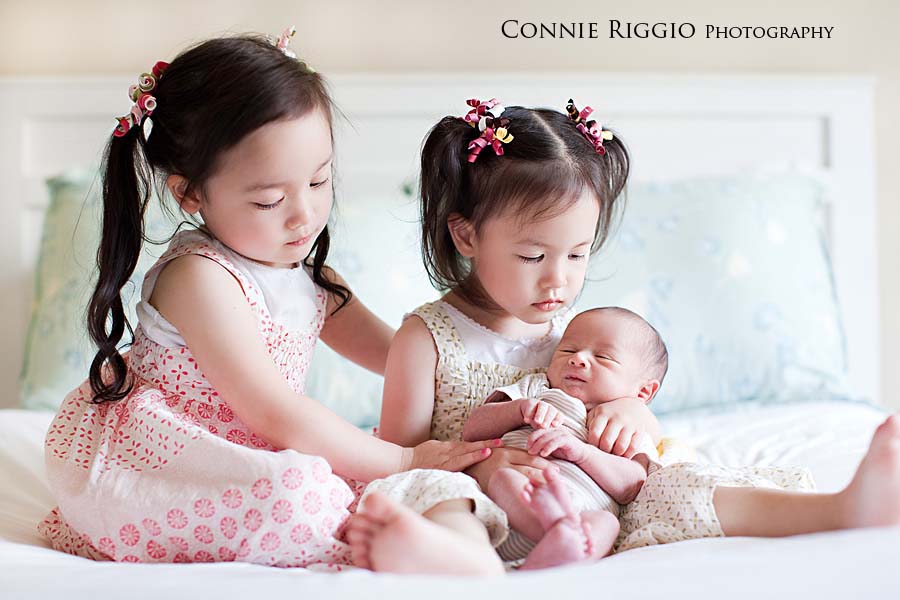 We had a nice, relaxing time together while  Myla and Ellison had fun tickling Miles' toes.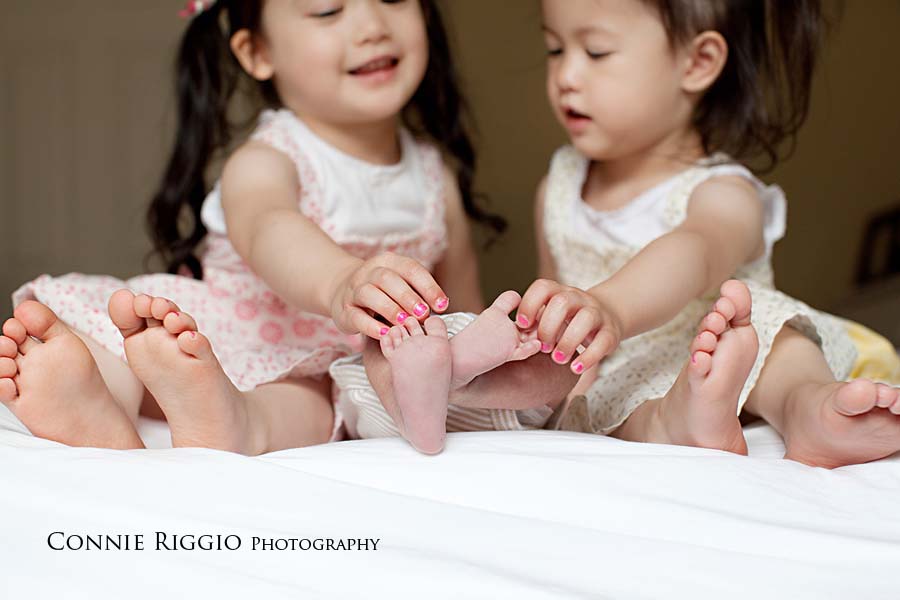 Miles never slept, so the girls just played with him and enjoyed getting to know him a little better.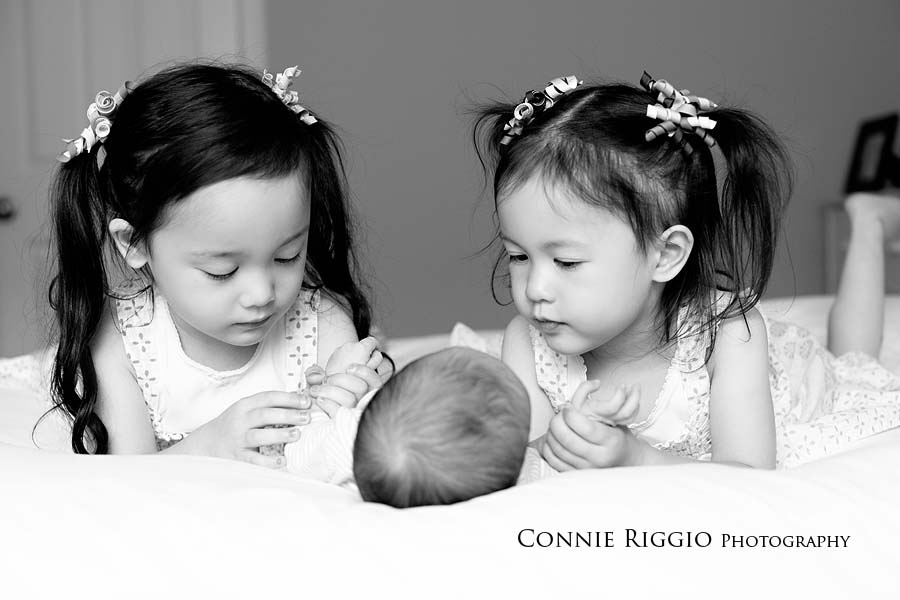 The Felizardo family!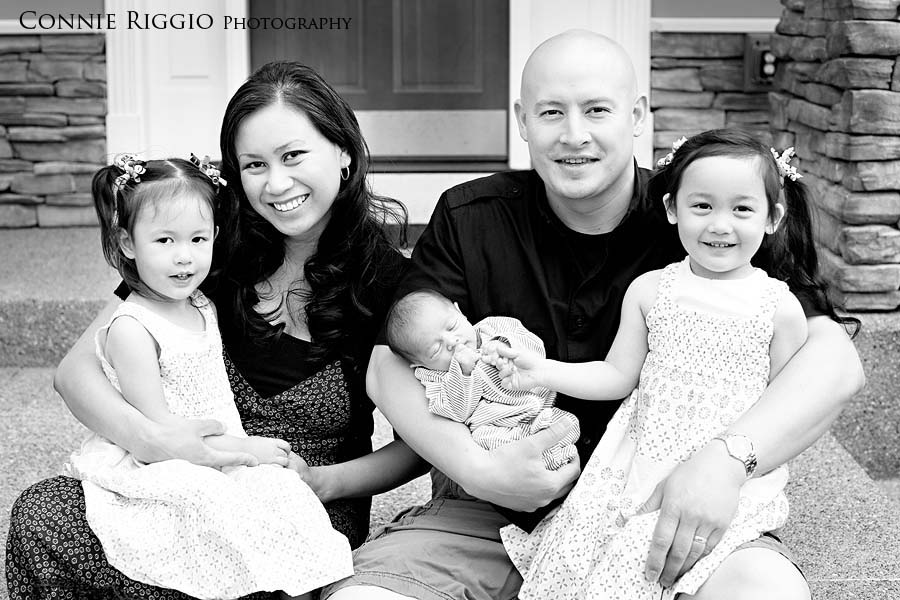 Oh, and Jeff just had to get the Heisman pose with his new little guy!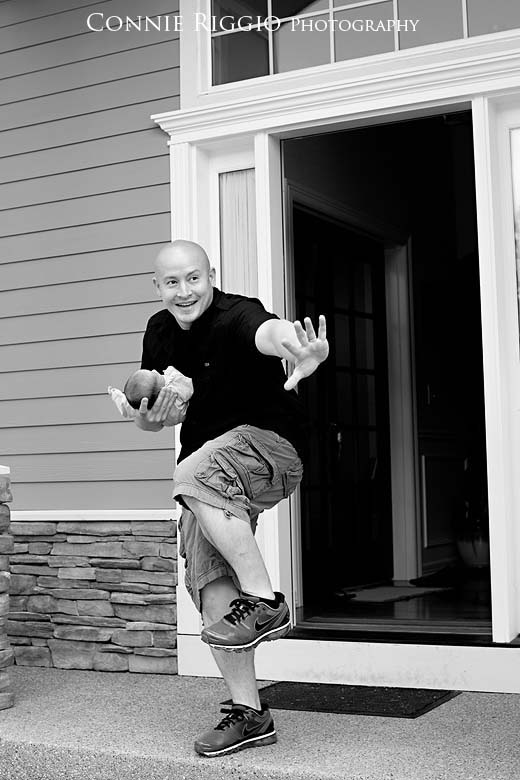 It was great meeting you all and I look forward to another session down the road. I love watching my families grow and capturing it along the way!