Well, it was time for the Felizardo family to have family pictures again, since soon, little Miles will be one year old and you have to have a cute picture on the invite!!  You can see their first shoot here and their next one here.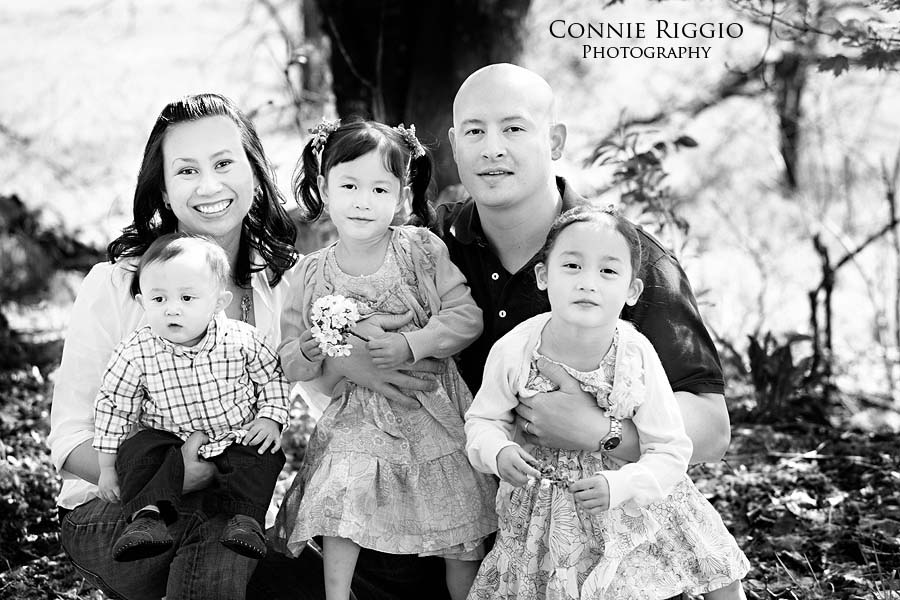 Miles, what a doll!  I know I got that word from my mom, she called kids doll babies and it's the first thing that comes to mind when I see a cute child.  I guess parts of her live on in me

.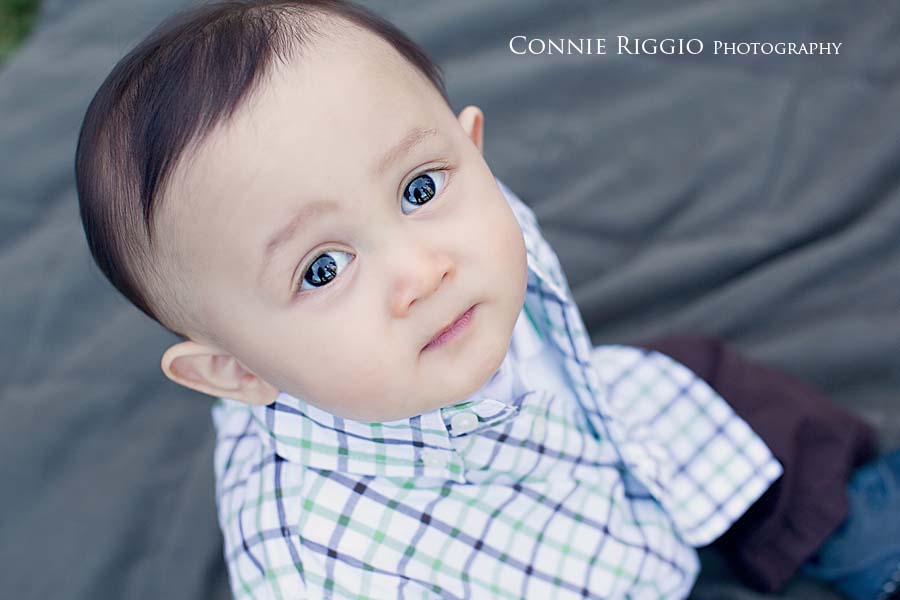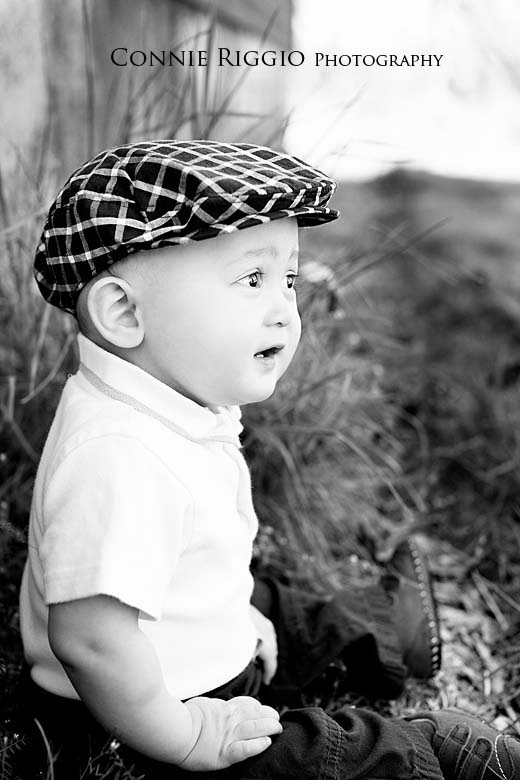 Just love the hat!  He was so interested in everything we were doing that he just didn't want to smile at first

.  I'm sure if there was someone watching us all act like fools trying to get him to crack a smile, it would have for sure put a smile on their face!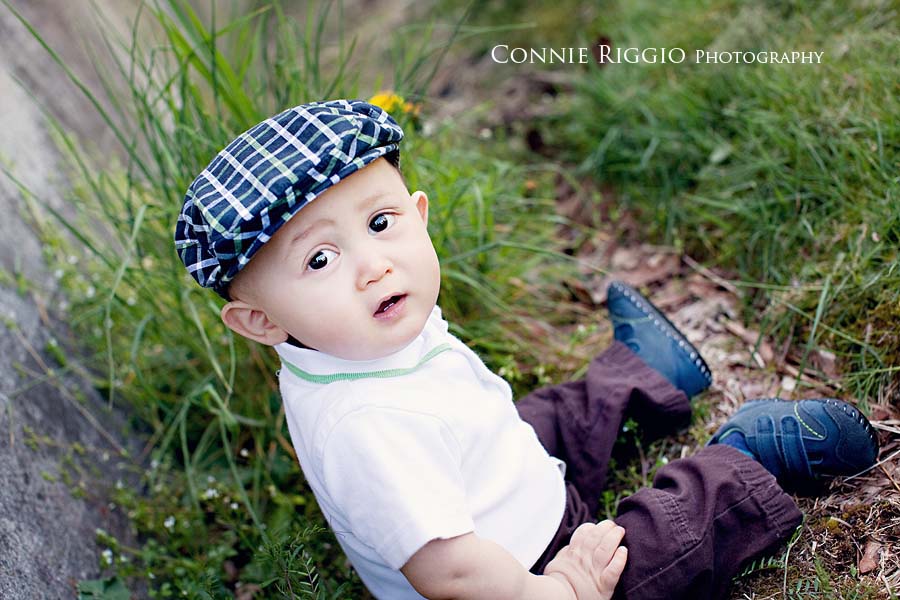 The girls playing ring around the rosie…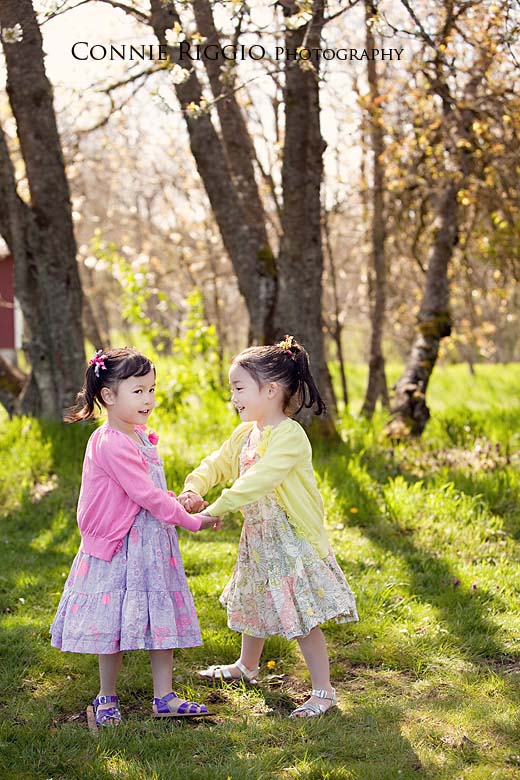 Myla and Ellie (twins).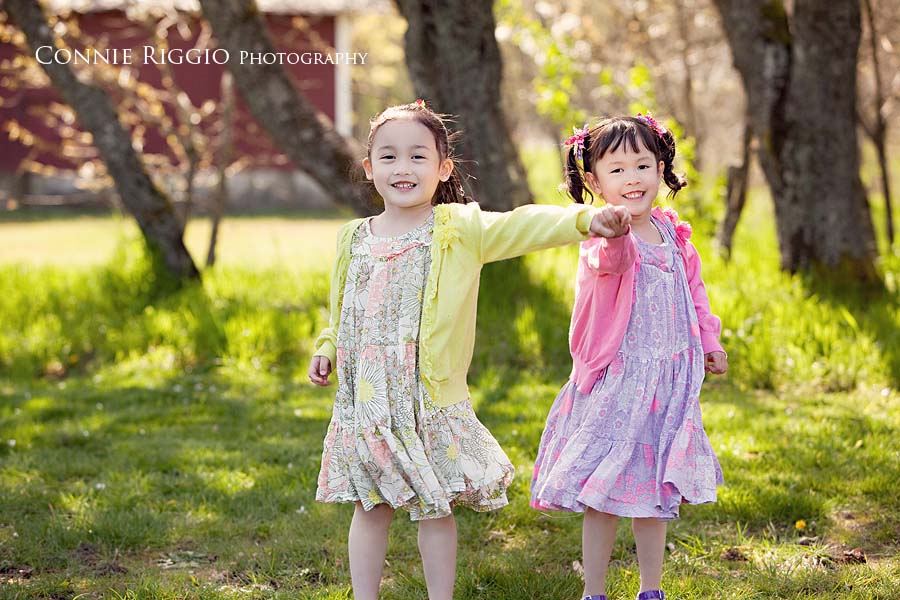 Miles, still not too sure about all of this, but the girls, wow have they changed!  Not so much in looks, but they were a lot more comfortable in front of the camera this time!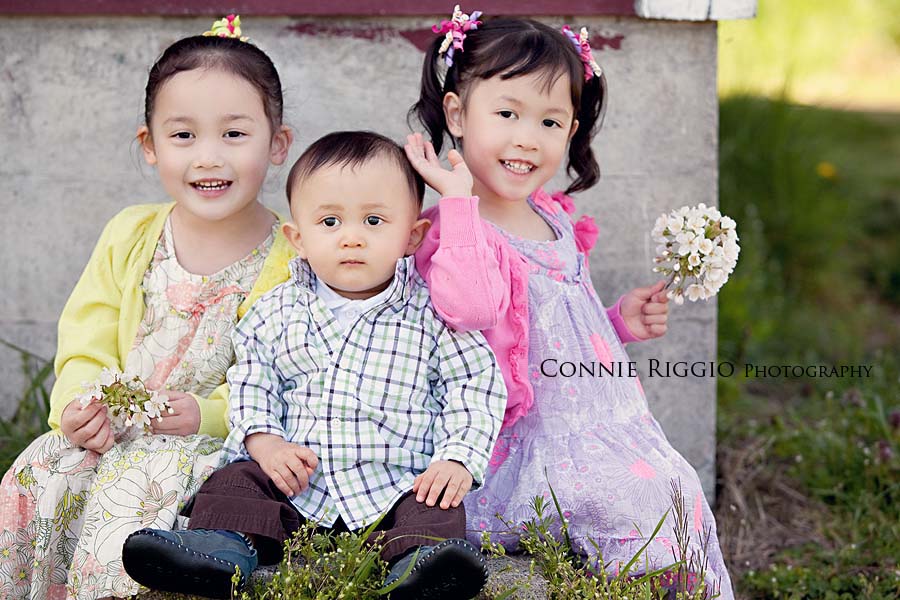 The beautiful Felizardo family!  I love where little Mile's hand is on his mommy, Rachel.  That is always where babies hold on!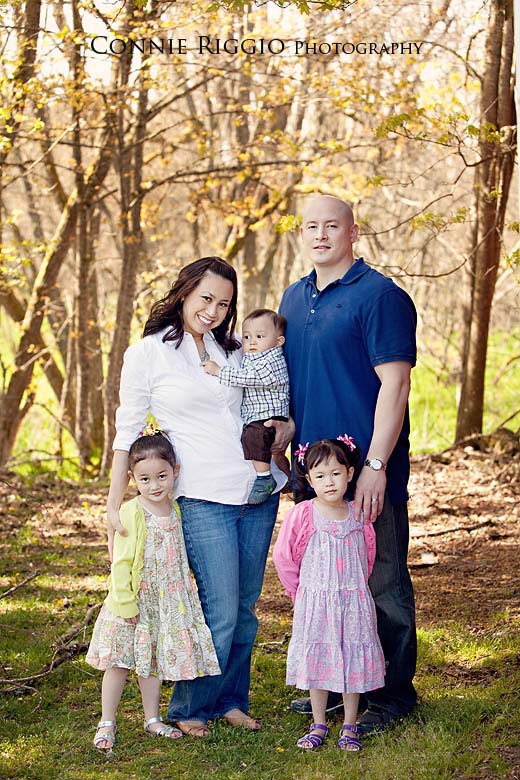 I love this!  Definitely reminds me of a carefree spring or summer day!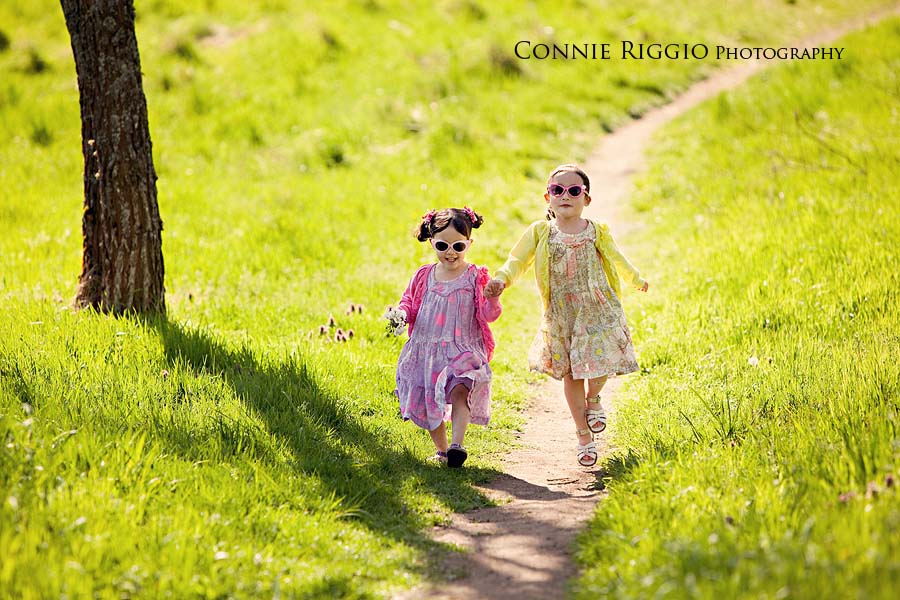 Ellie was not letting go of her flowers!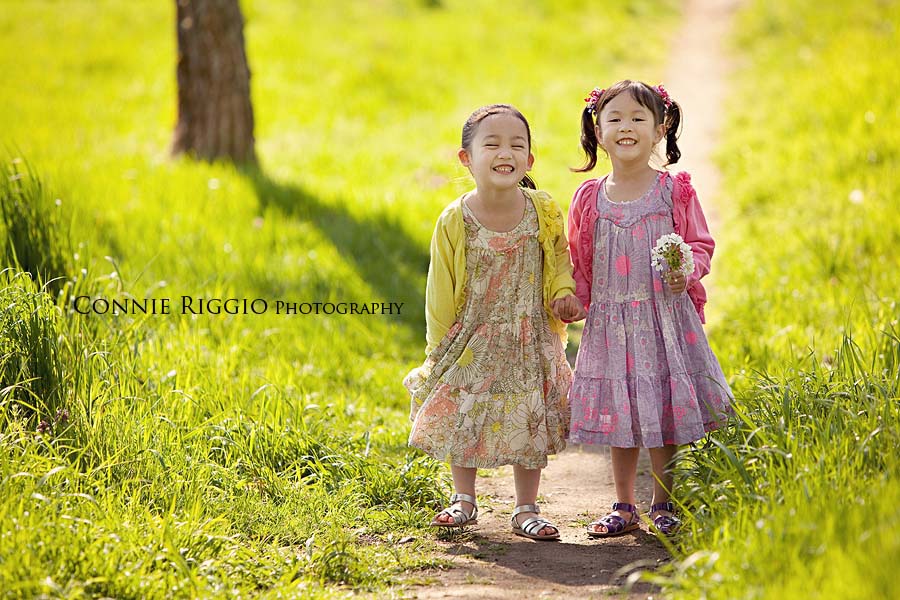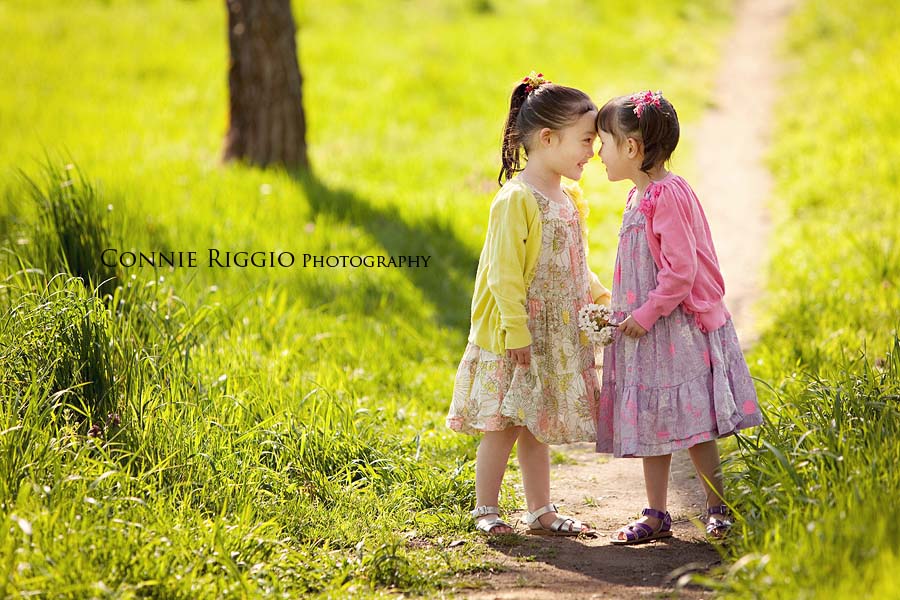 Miles showing off his standing skills.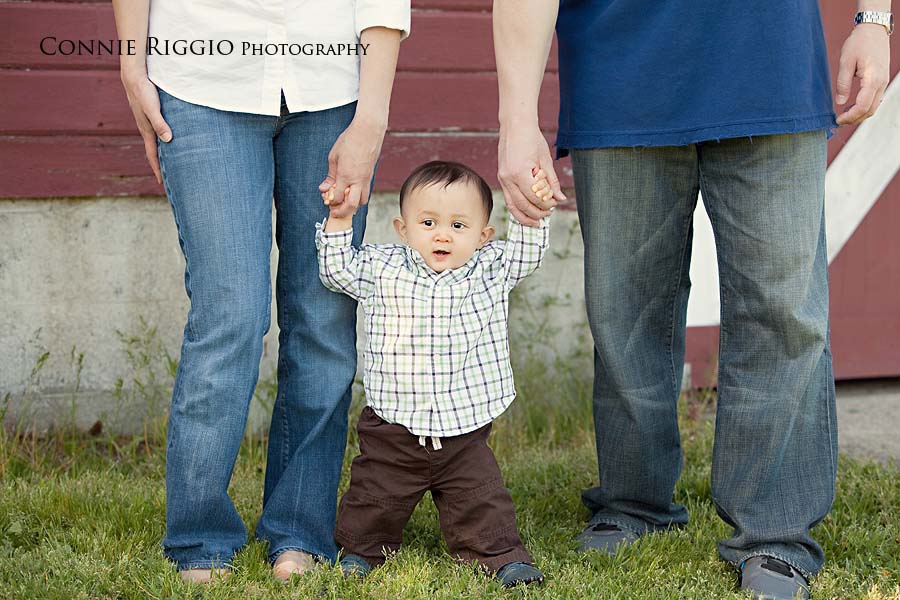 4 year olds and look, Ellie still have a flower, but a different one this time.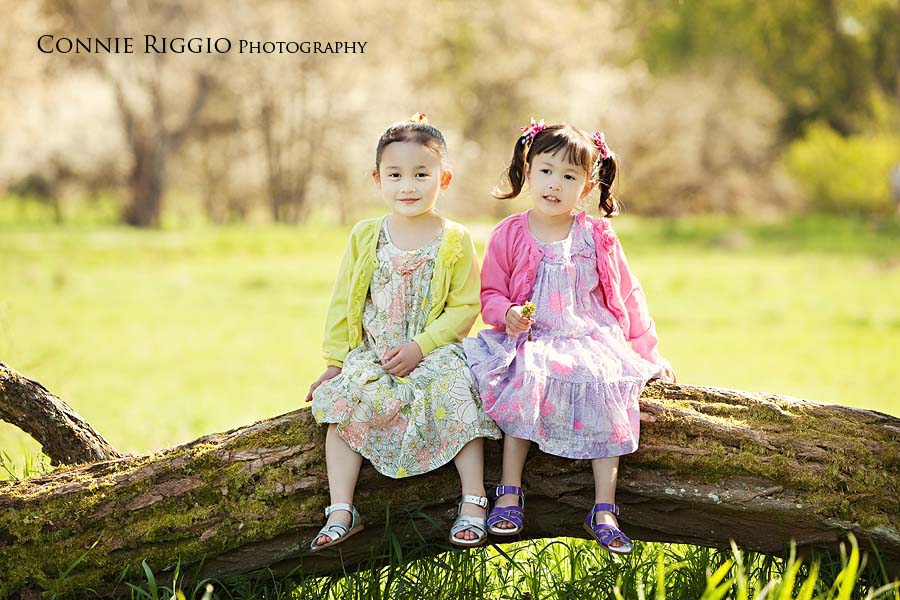 What a beautiful day we had! Tons of sunshine!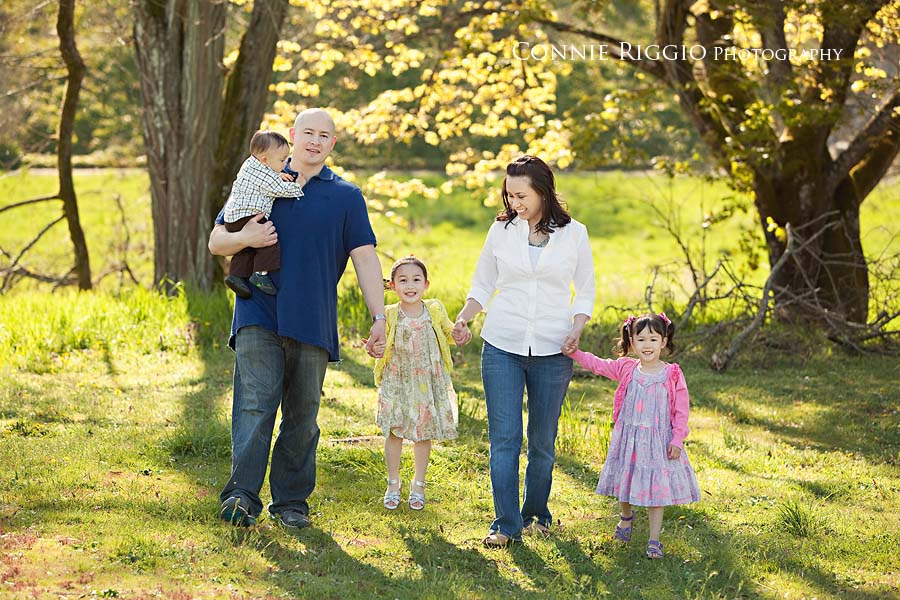 Miles with Daddy, Jeff and Mommy, Rachel.  It was the only way to get that smile out… finally!!!!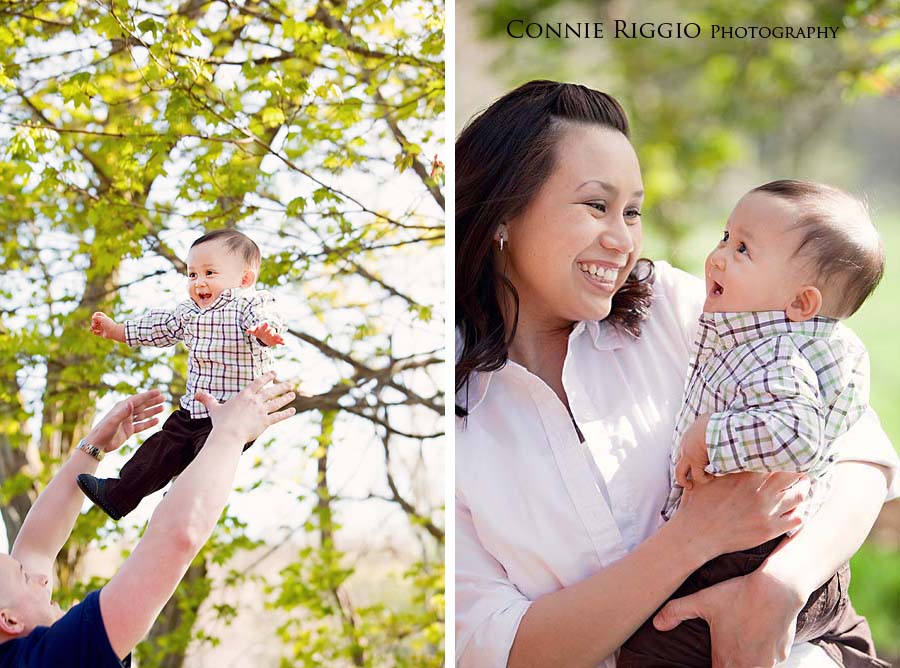 We did attempt to get another one of Miles smiling, but just a second after I took this shot a frown came, it was time to wrap things up

.  The kids always tell us! lol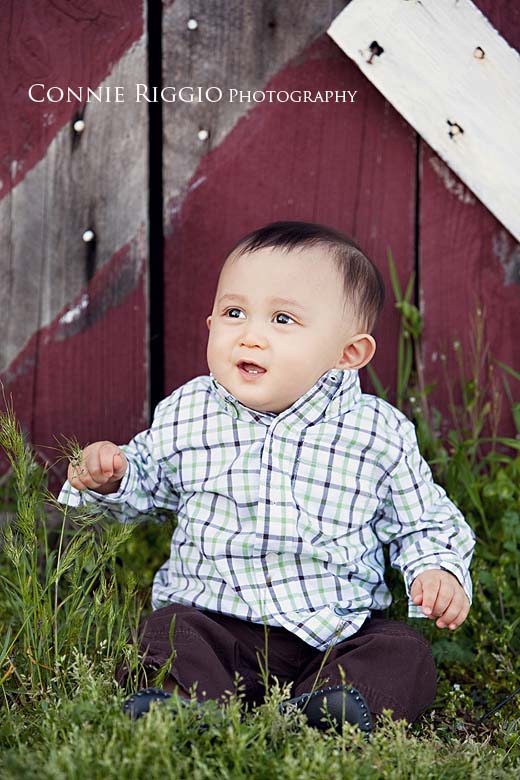 Thanks Jeff, Rachel, Myla, Ellie and Miles! It was great seeing you all again!