I have loved the arts since I was a child – live orchestras, dancing, painting, drawing, colorful glass art, homemade crafts and so much more. That is why, when I had children, it was important to me to introduce them to those things as well.
When picking out a ballet studio for my daughter, I first called one that was right down the street from my house, but after not getting a call back, I went to the studio I took from as a child.  It's now called Tacoma City Ballet. My sister and I were part of this ballet studio for several years. We even had a ballet bar installed in our home, but when our family hit hard times we were pulled out and my dream of becoming a dancer was quickly replaced with wanting to be a Veterinarian (um, that got replaced too).
Recently, I was given some old family photos, which I thought were long gone after my mother's death.
I remember this moment very well. It was 1972, I was 7 years old and was the lead ABC girl.  We were practicing at the Temple Theatre in Tacoma. Miss Jan is to the right instructing us.  I'm holding the Y and the boy's hand.  I remember Miss Jan calling my point a sickle pickle!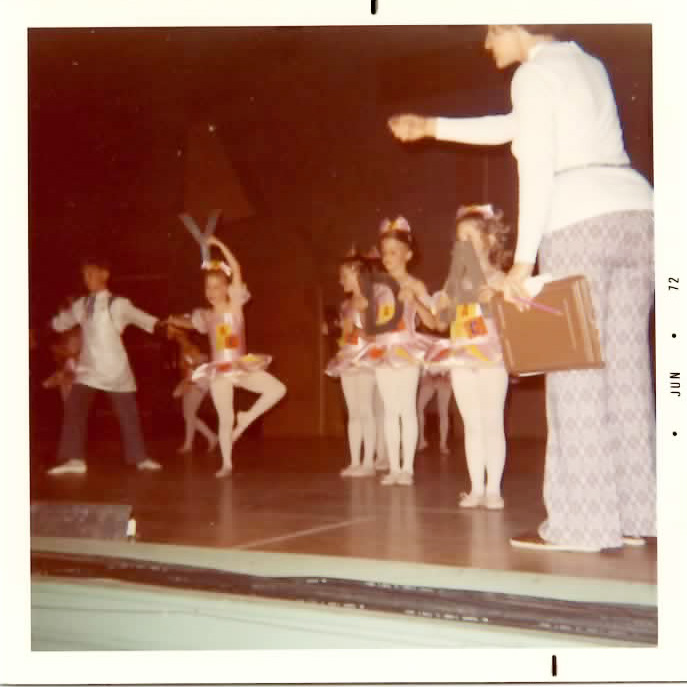 Right before we performed on stage I had to go the bathroom, typical!  Well, the bathroom was flooded and I fell and the back of my ballet outfit was soaked.  I remember being very upset about it!
That's me on the left with my back totally towards you.  I can tell by my thighs

.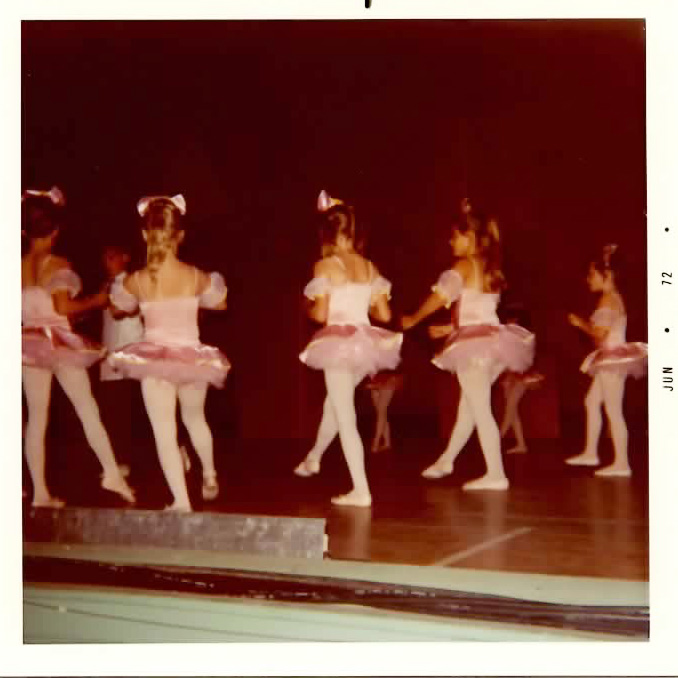 I had this outfit and the Y for a LONG time, but somewhere, in the course of life, it disappeared.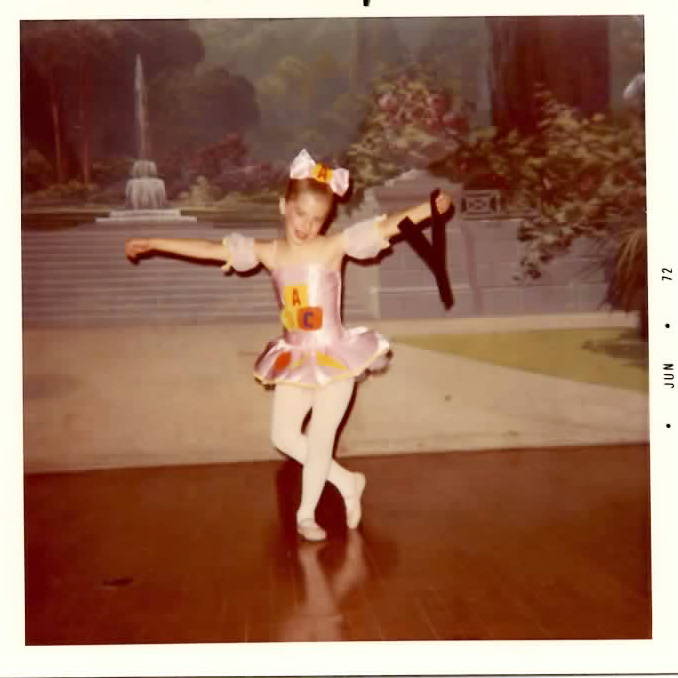 I also found these old pictures when I was just 5.  Not sure what the clown has to do with ballerina poodles?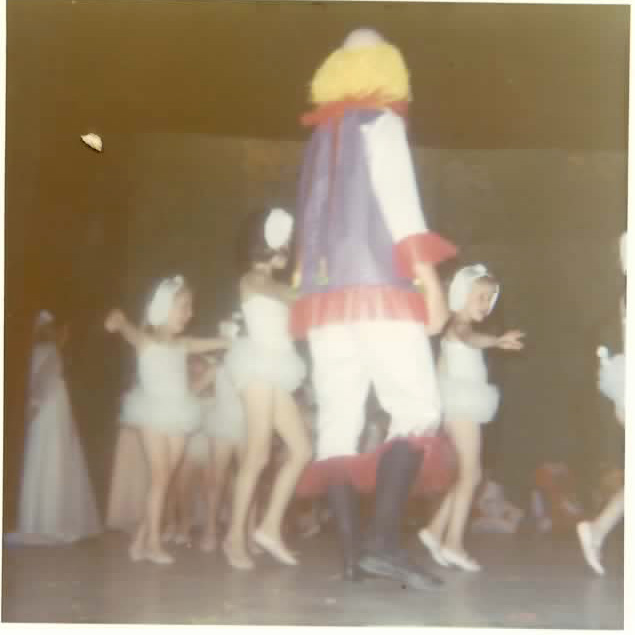 I still have my ballet slippers

.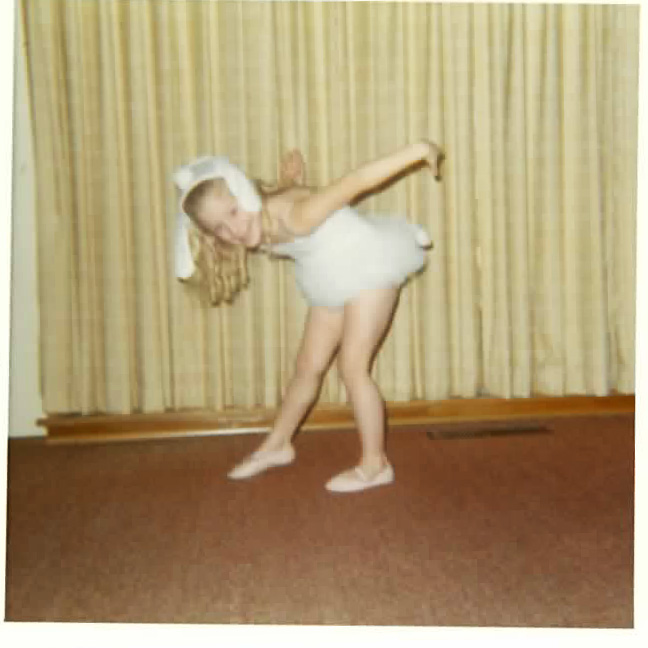 Now, for the real meat of the post. My daughter, Amanda and the Tacoma City Ballet's Nutcracker at the Pantages Theater.
I am very proud of her hard work. Yes, I put her in ballet when she was just 4 and that was more my decision than hers, but at 14 it is now all her. She loves it and is very hard working and dedicated. This year she is in her 9th Nutcracker and is part of the Party Scene, Snow, Fairies and Flowers. I was honored to have been asked to capture the performance backstage and even more joyed to watch my daughter on stage up close and personal.
She started out like many young dancers… she was a Polchinelle (aka Bon Bon). I don't have many pictures from that year, since tragically my hard drive crashed soon after loading them, but not before I had at least this one printed!! It's in a frame on my tree, so I scanned it for you  to see

.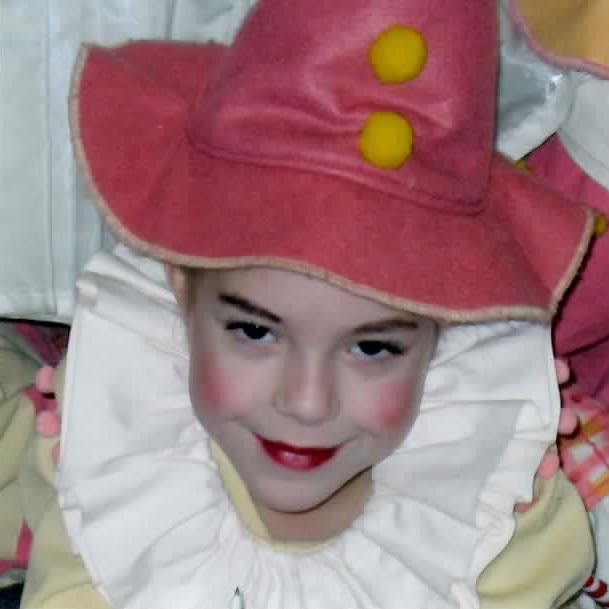 The show is fabulous and taking pictures behind stage is even more fabulous for me!
Fairy Tutus – new ones this year (Jennifer Kinney, you are an amazing talent).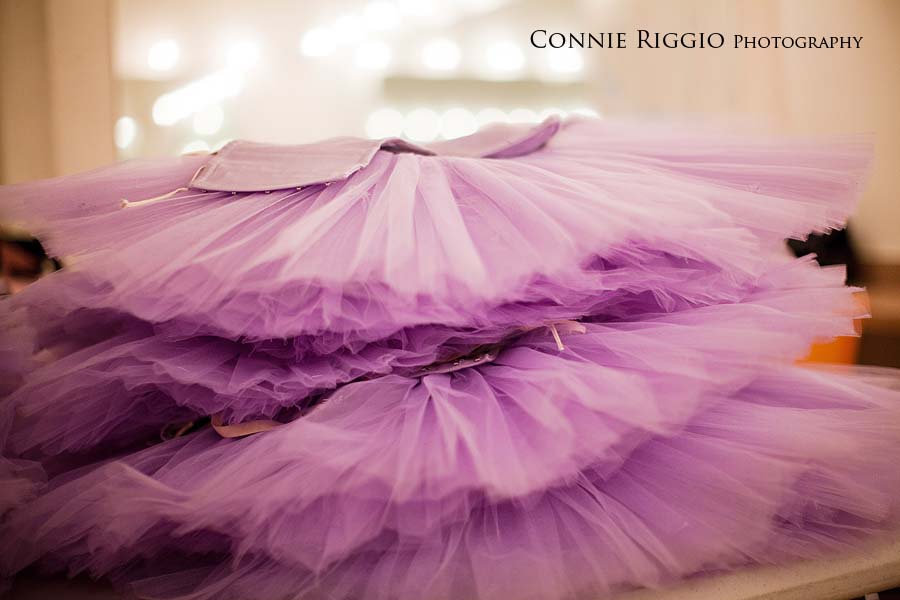 Flowers (more of Jennifer's work)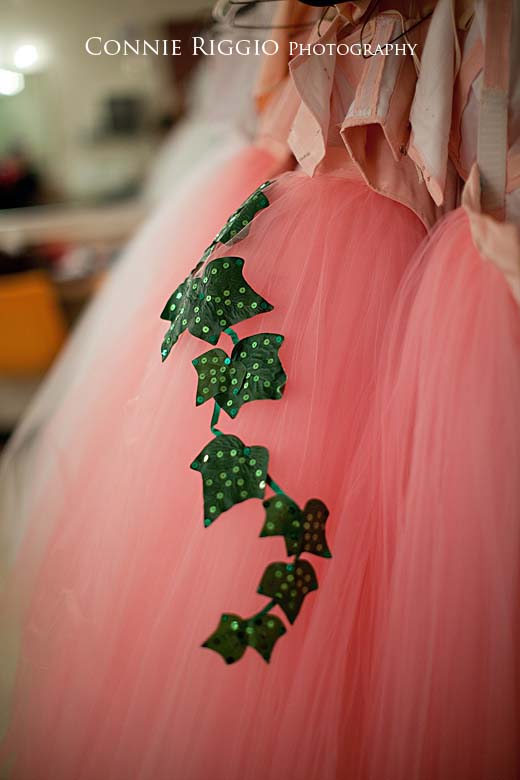 The Nutcracker has become a family tradition for us.  We have gone every year for the past 9 years and when my daughter is no longer in it, I plan to continue the tradition.  Not only is it a spectacular ballet to watch, but the music is magical, performed by the Northwest Sinfonietta.
Miss Erin (Artistic Director at Tacoma City Ballet) must be very proud every year as she watches her dancers take the stage.  What an accomplishment by everyone involved.
Herr Drosselmeyer.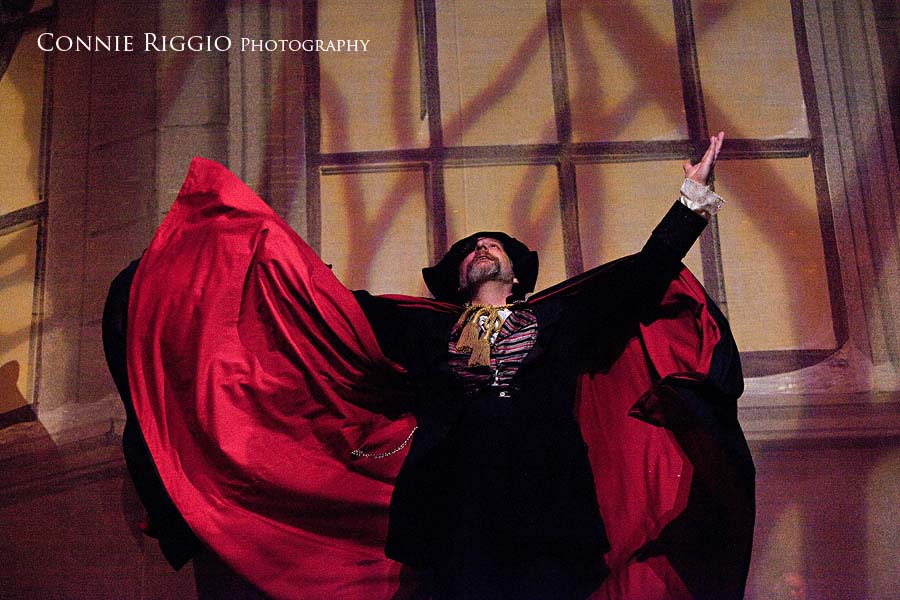 My challenge – anticipate the dancer's movement and capture just the right moment, oh and absolutely NO FLASH allowed!
Clara.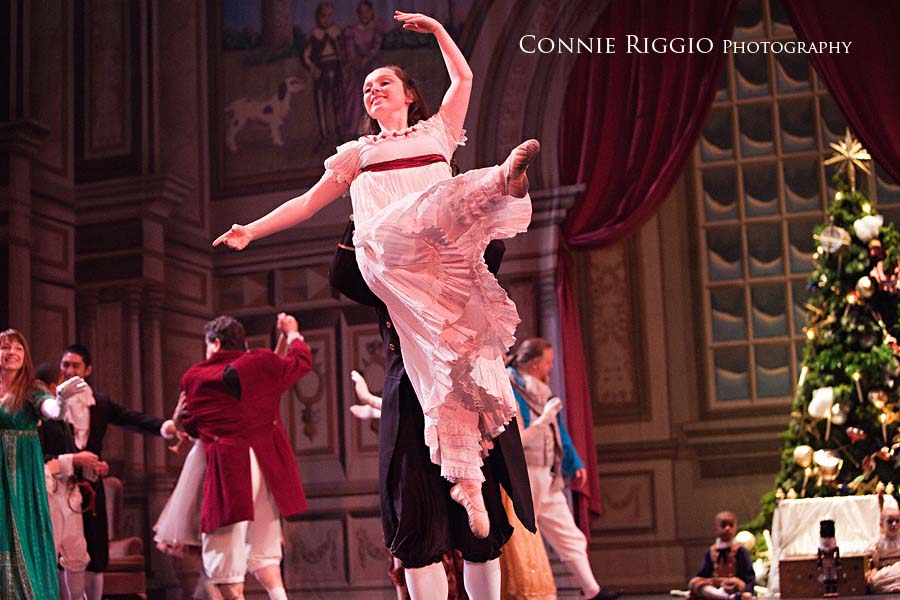 And anyone who has shot a stage performance knows, stage lighting can be quite tricky!
Herr Drosselmeyer.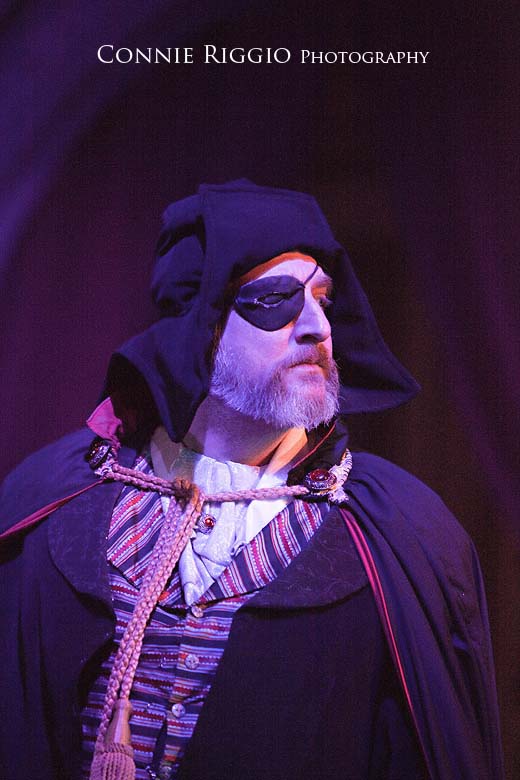 I have seen it enough though to know a little of what to expect and to capture even those moments that might not stand out, like this one.
Party Girls.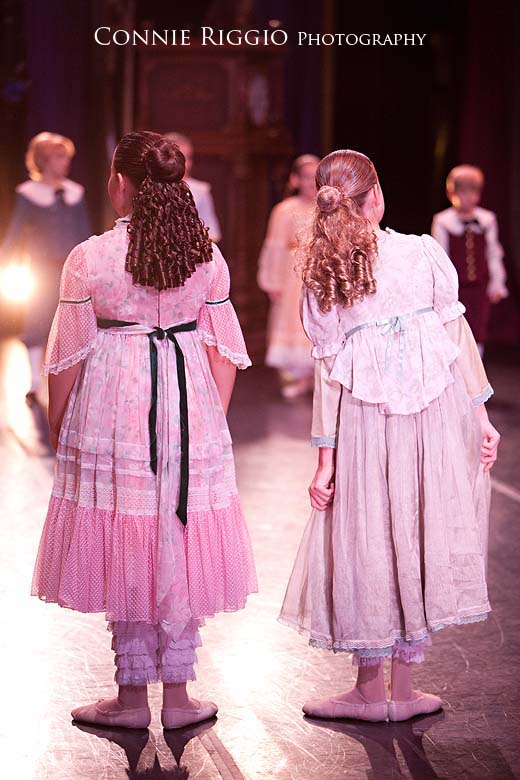 I say embrace the movement…  (BTW – you can see my daughter, Amanda just to the right and back a bit from the Grandpa in his red coat, towards the middle of the picture).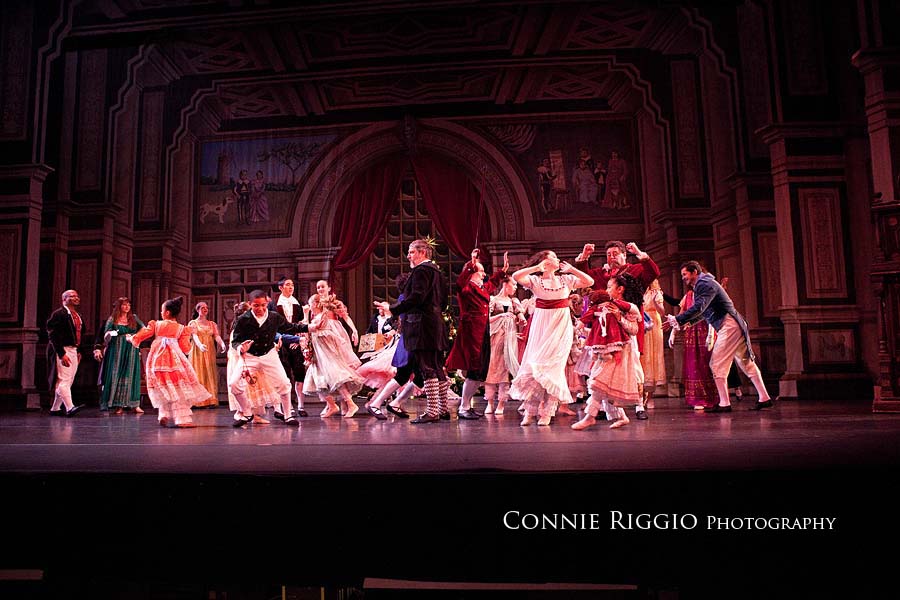 Clara and Fritz.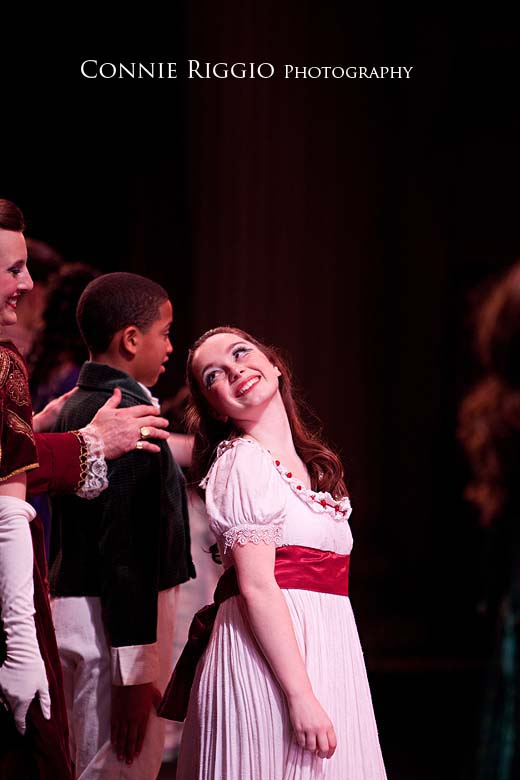 A Harlequin Doll waiting in darkness in her gift box for her moment on stage.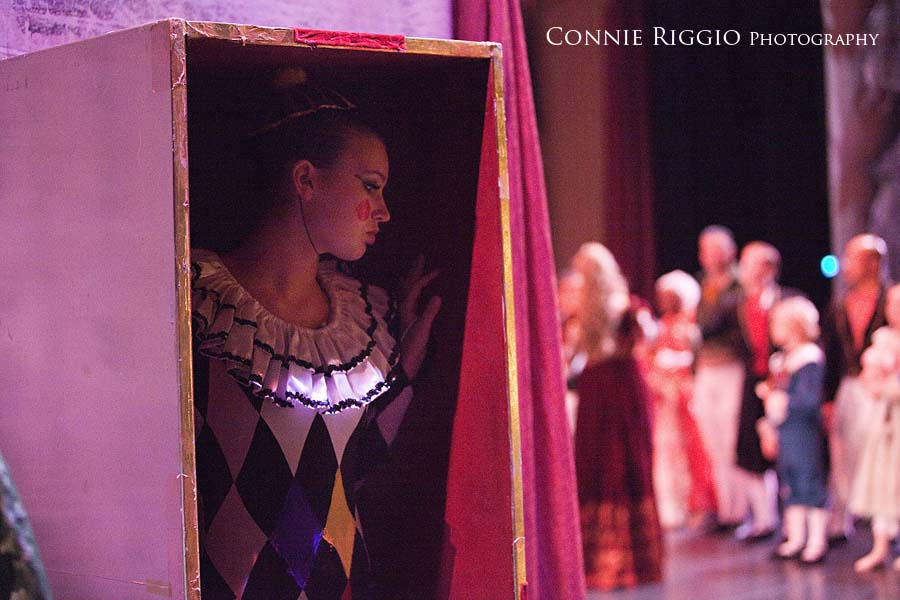 Harlequin and Columbine Dolls.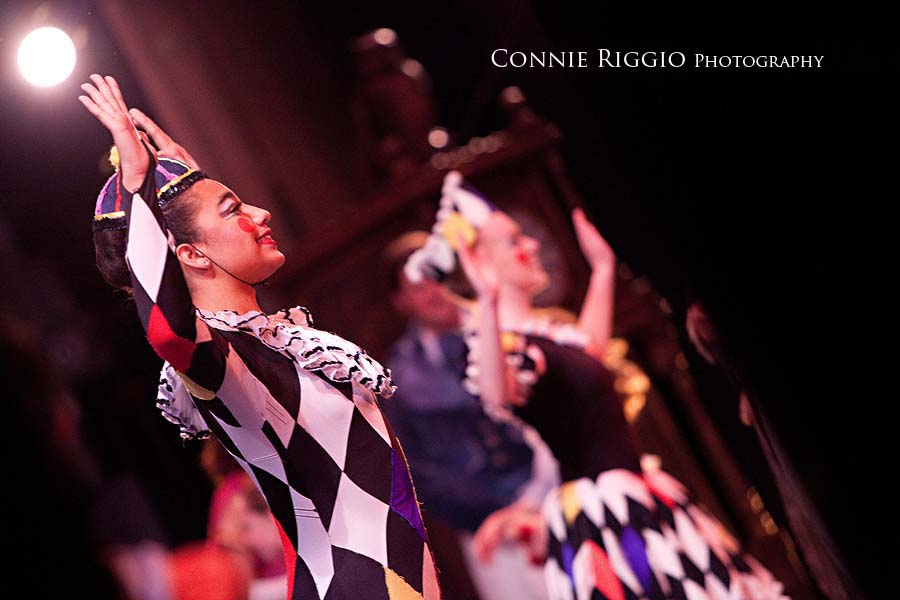 Cabbage Doll.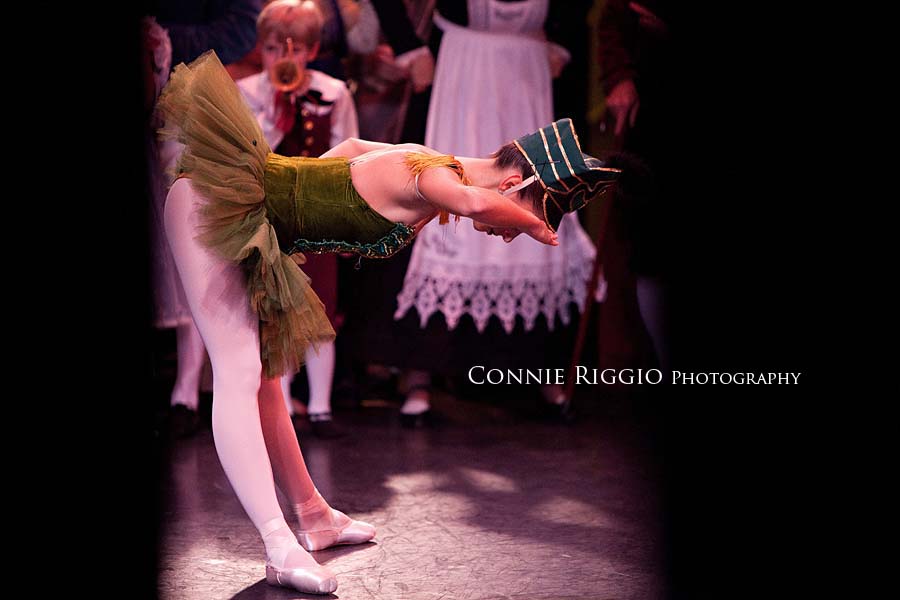 There is a lot going on during the Party Scene, but take notice of this character!  The Grandpa is a funny one indeed!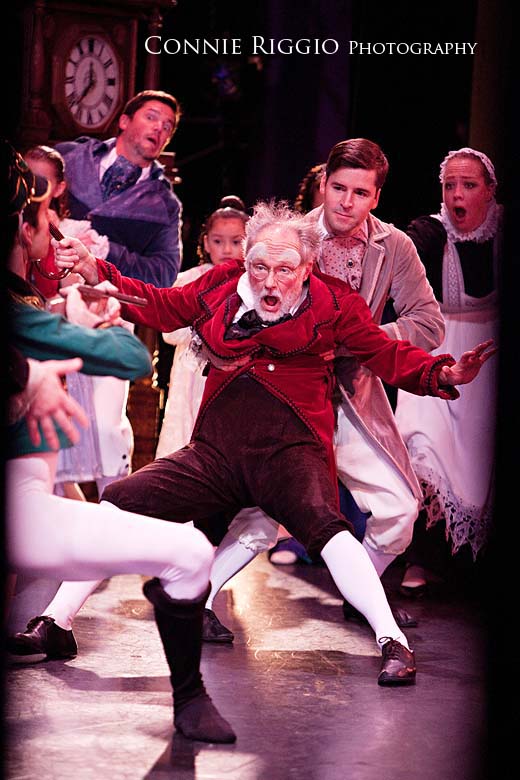 The Nutcracker.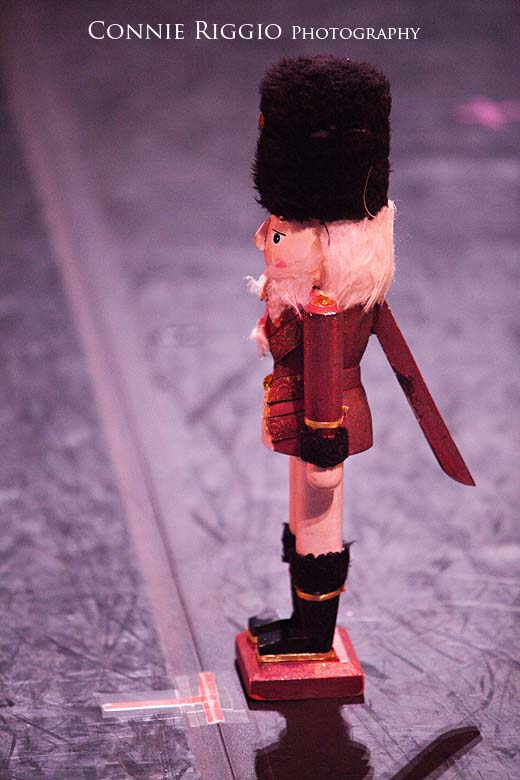 I have always loved the Mouse King!!
Clara and the Mouse King.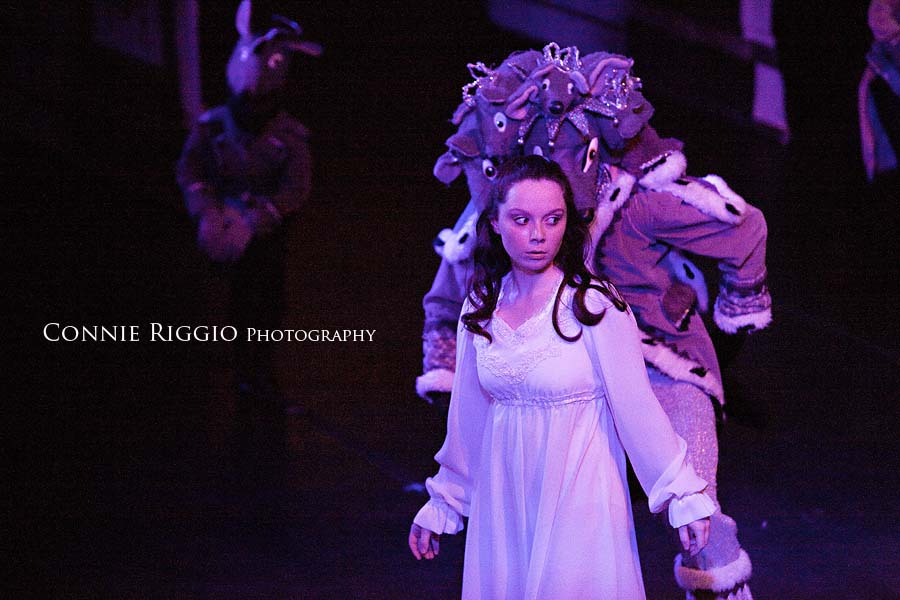 Clara and the Mice.
LOVE this!!
Clara and the Nutcracker.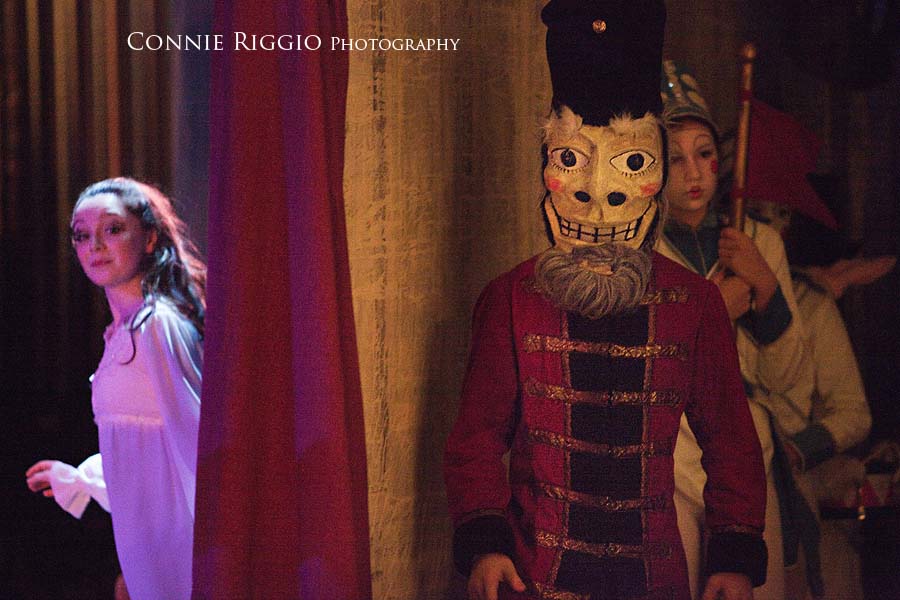 Soldiers and Drummer Rabbit.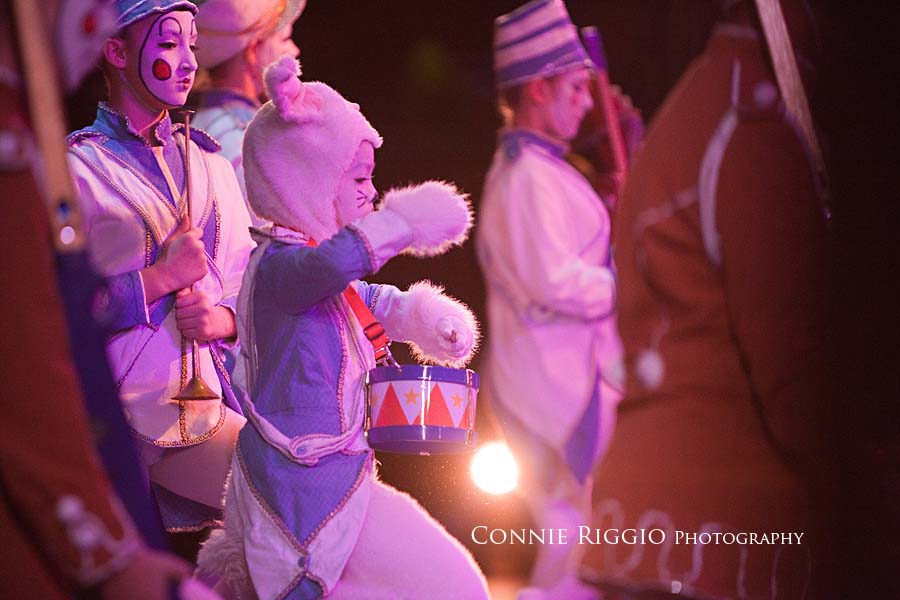 Nutcracker with the Mouse King in the background.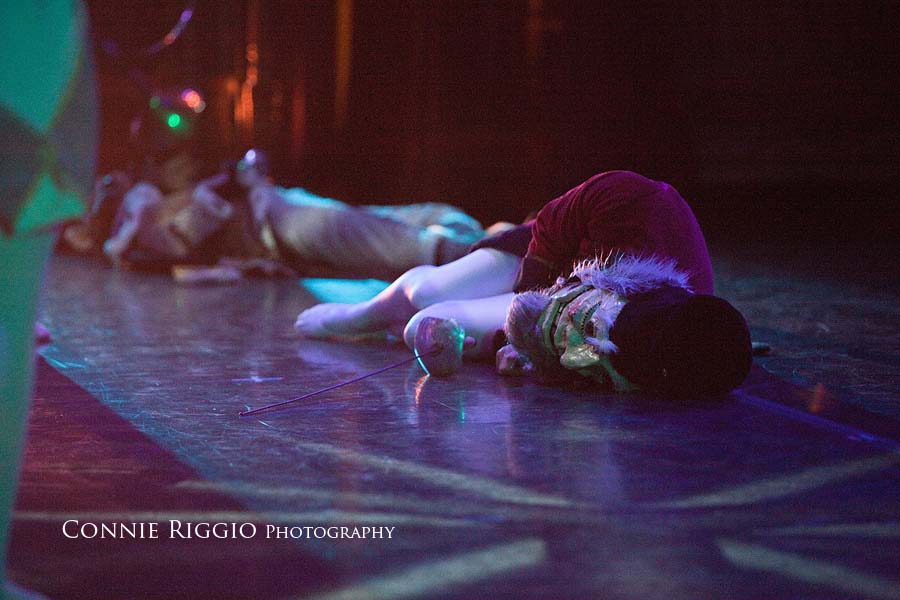 Herr Drosselmeyer.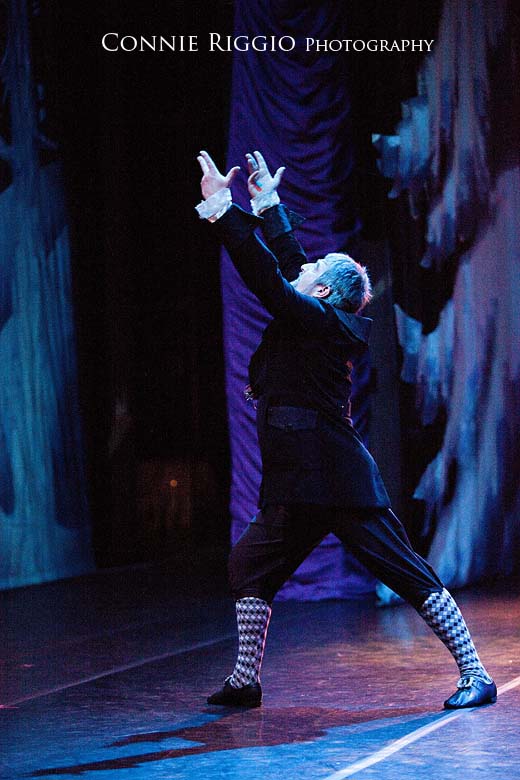 Clara and the Nutcracker Prince.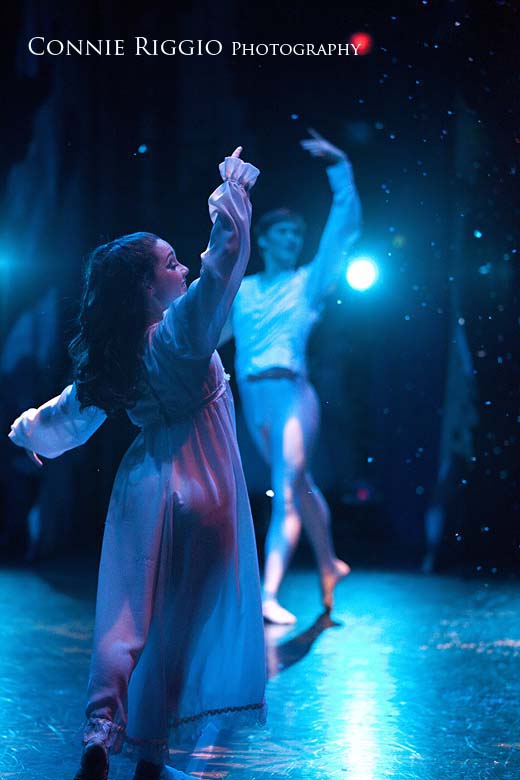 My favorite scene in the Nutcracker.  Amanda and I used to watch the dancers rehearse this when she was little.  She looked up to these girls and dreamed of one day being like them.  Well, this year, she is.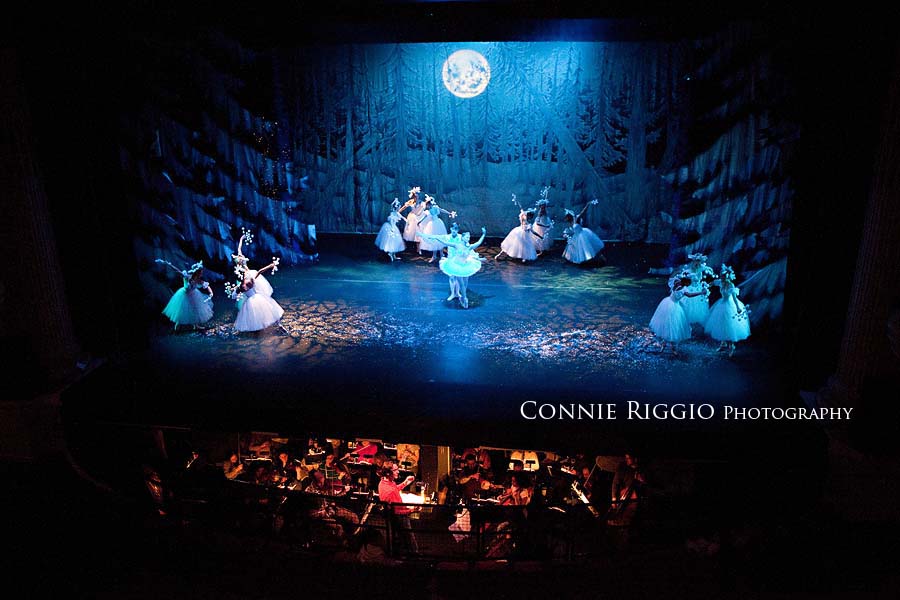 That's her center right.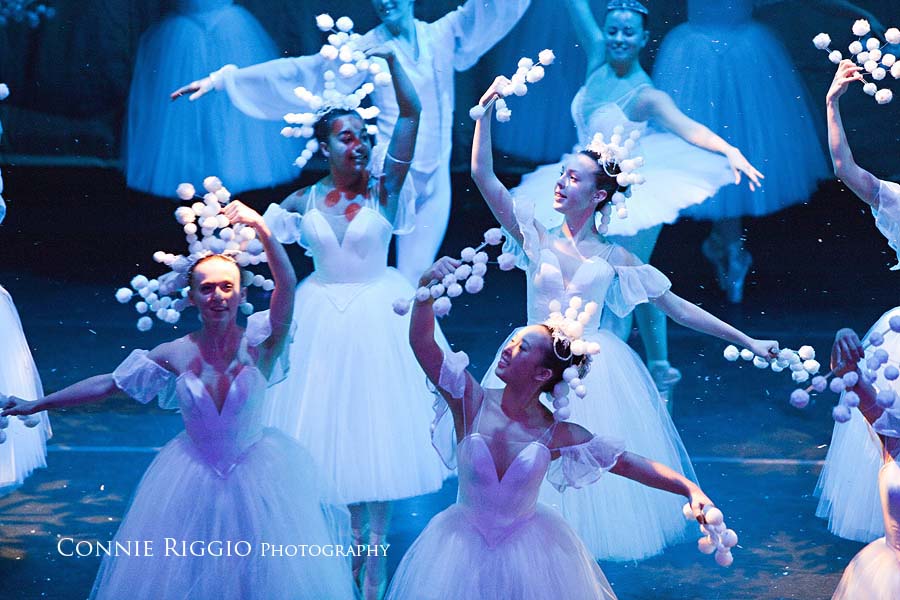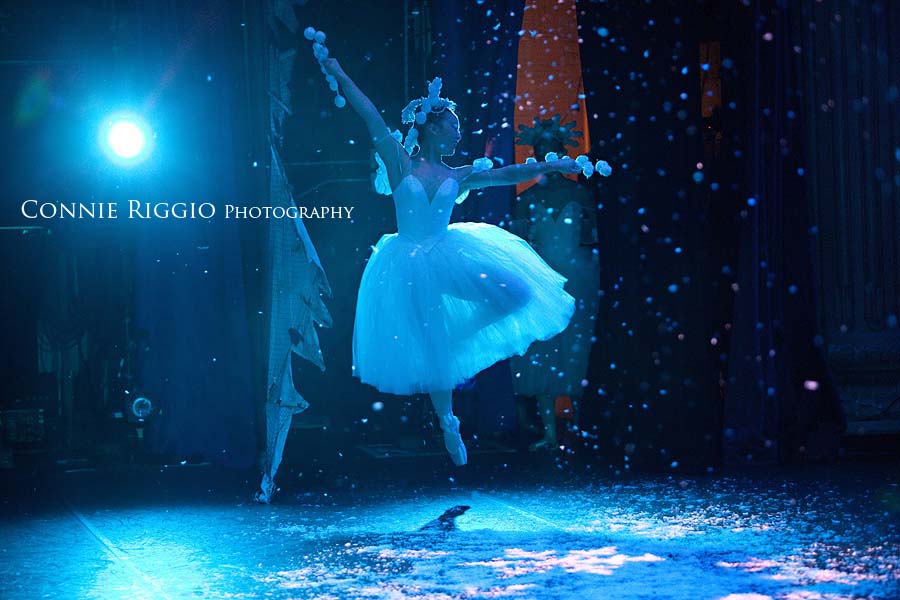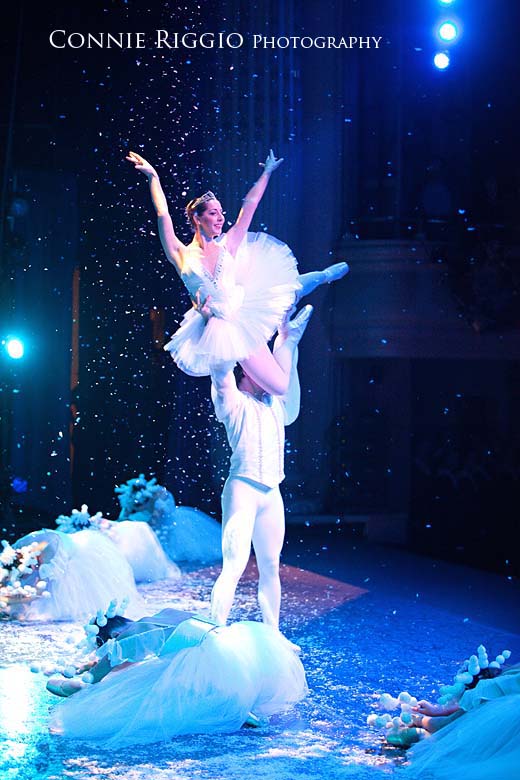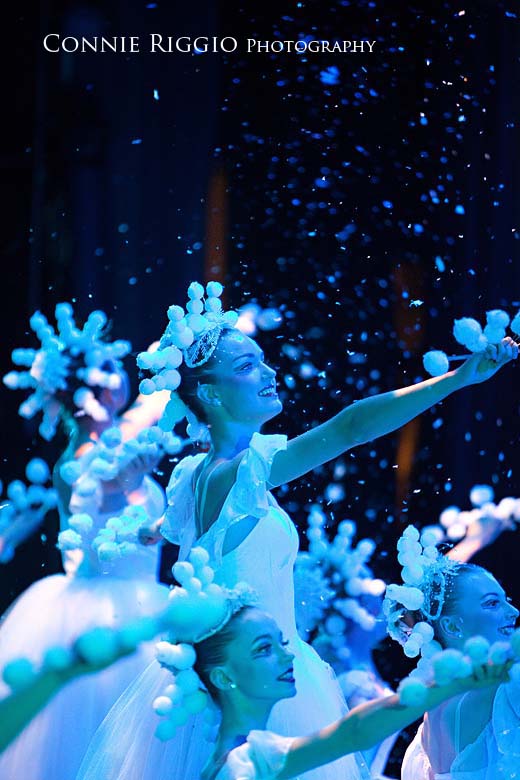 Amanda on the left in her fairies tutu with her friends, Hannah L. and Hannah F.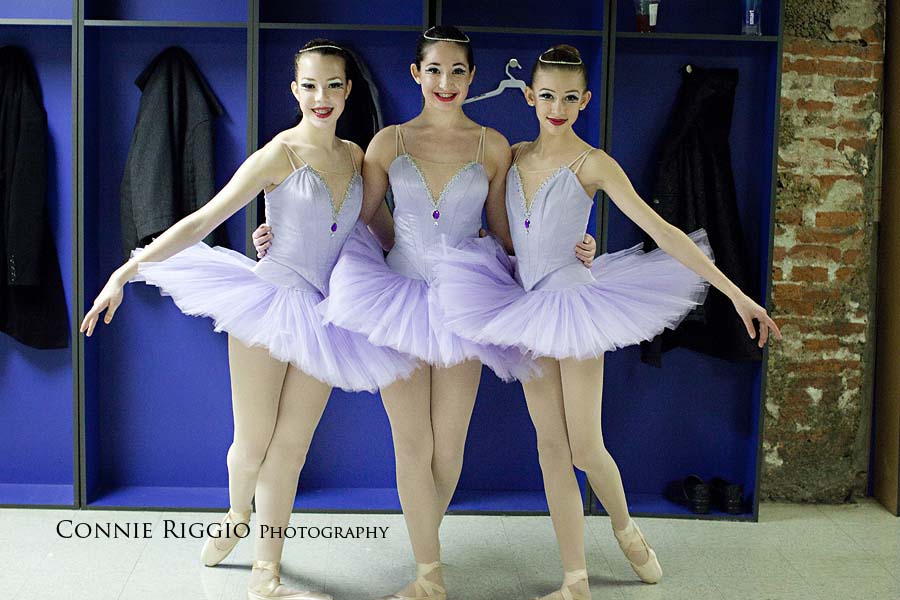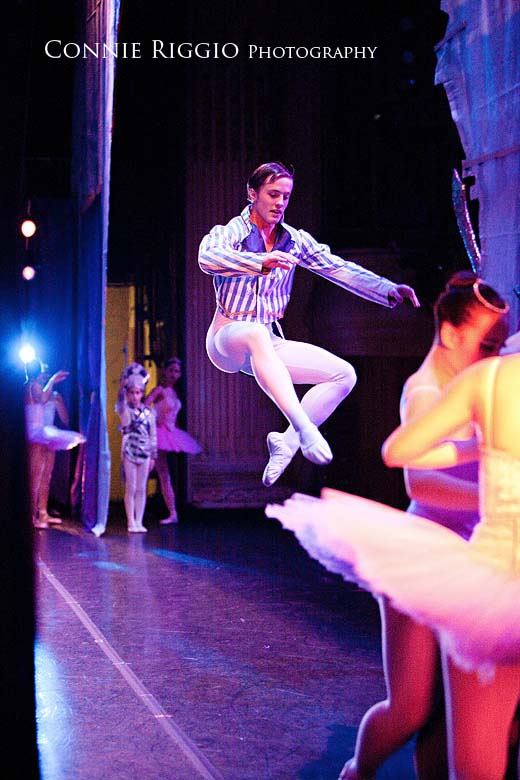 Jennifer as Spanish Chocolate.  She is one of my 2012 seniors

.  You can see her recent session here.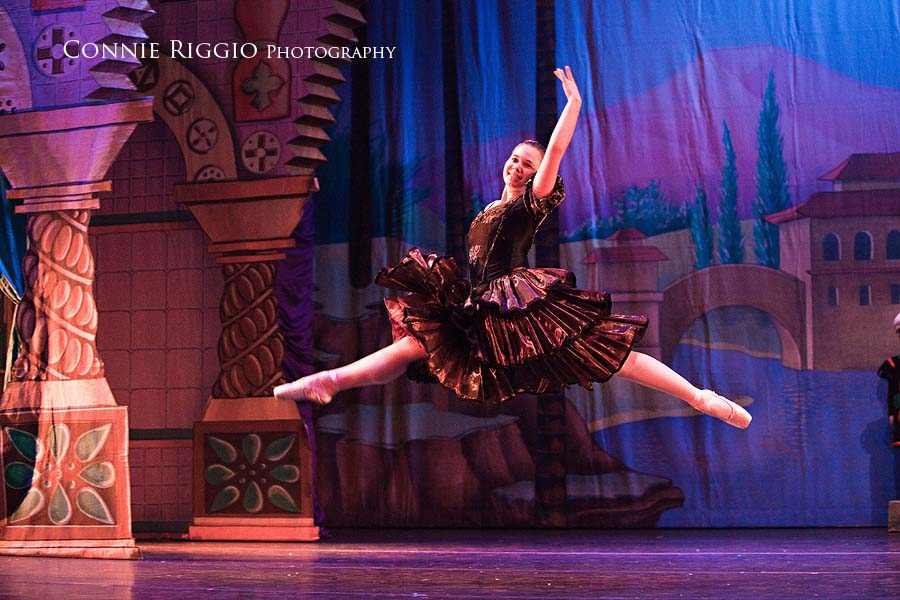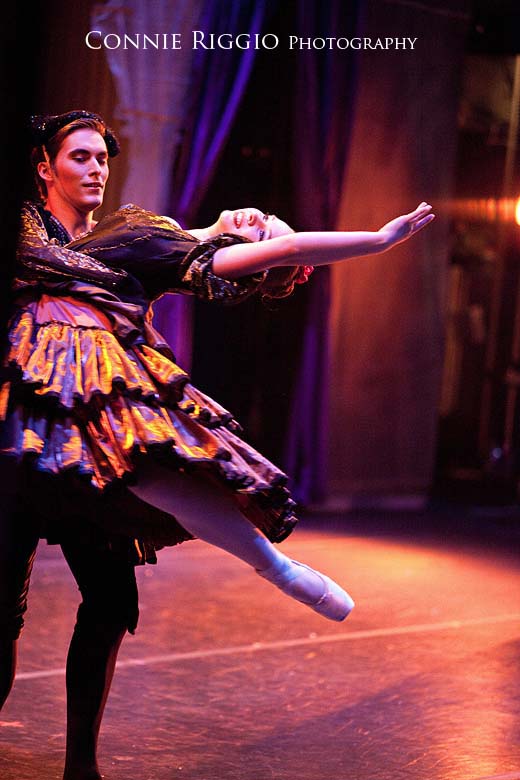 Arabian Coffee.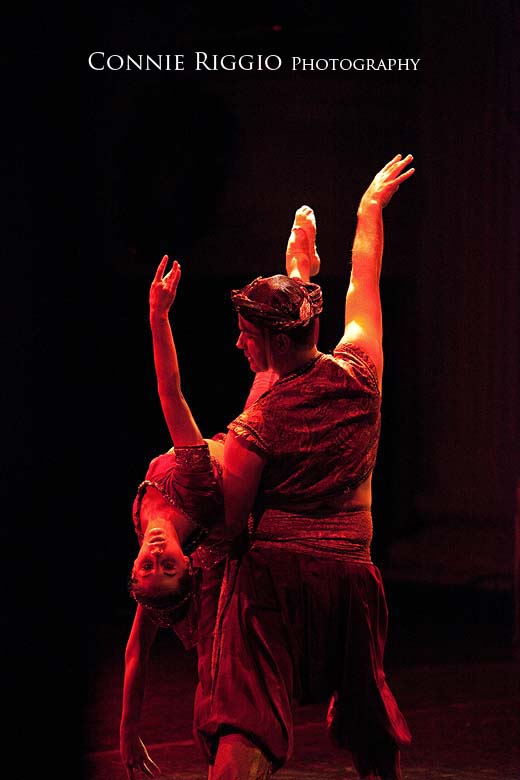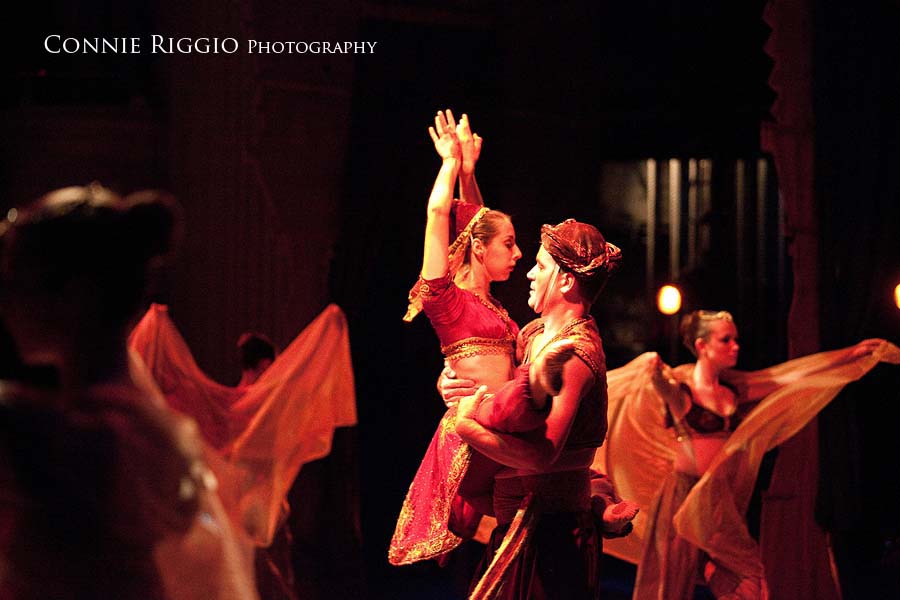 Russian Trepak.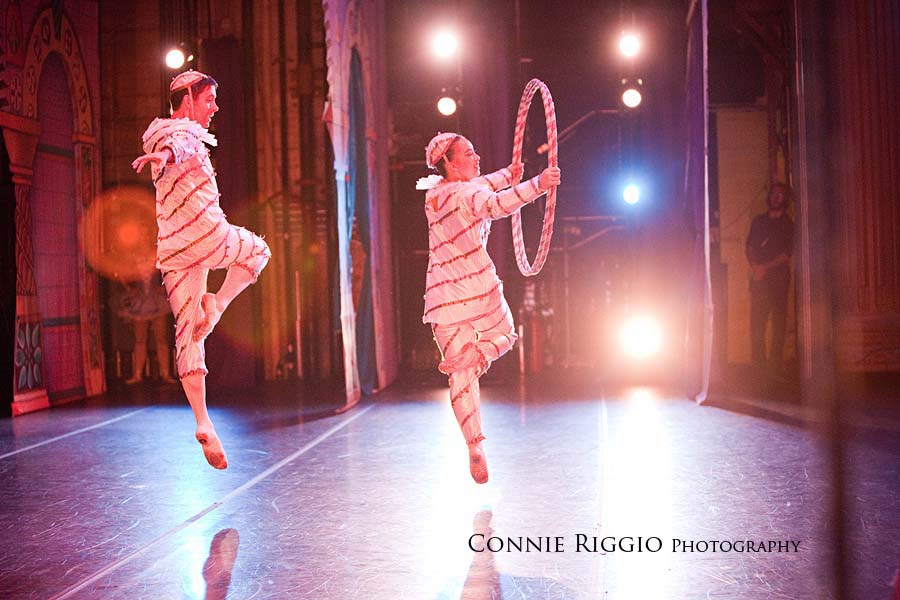 Flowers.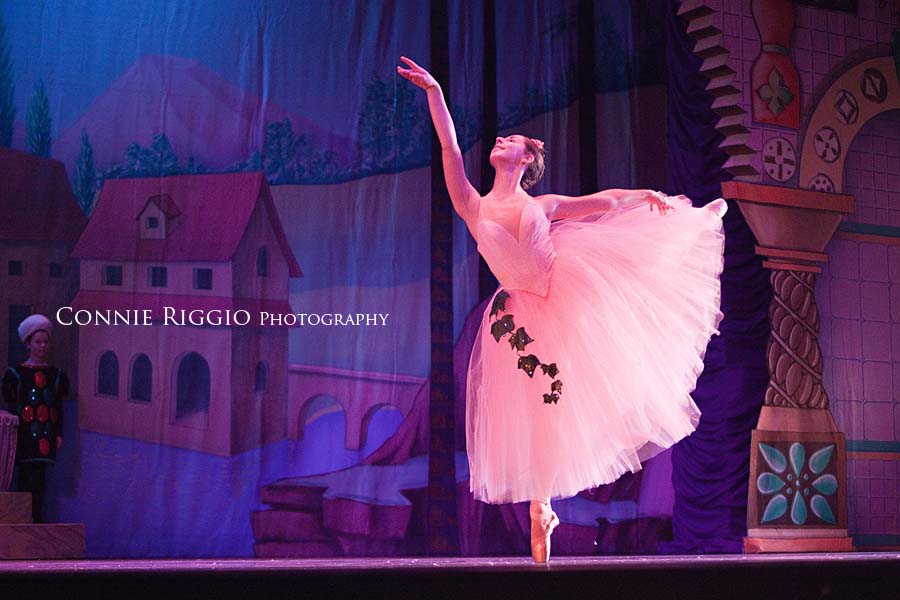 My Amanda as Flowers.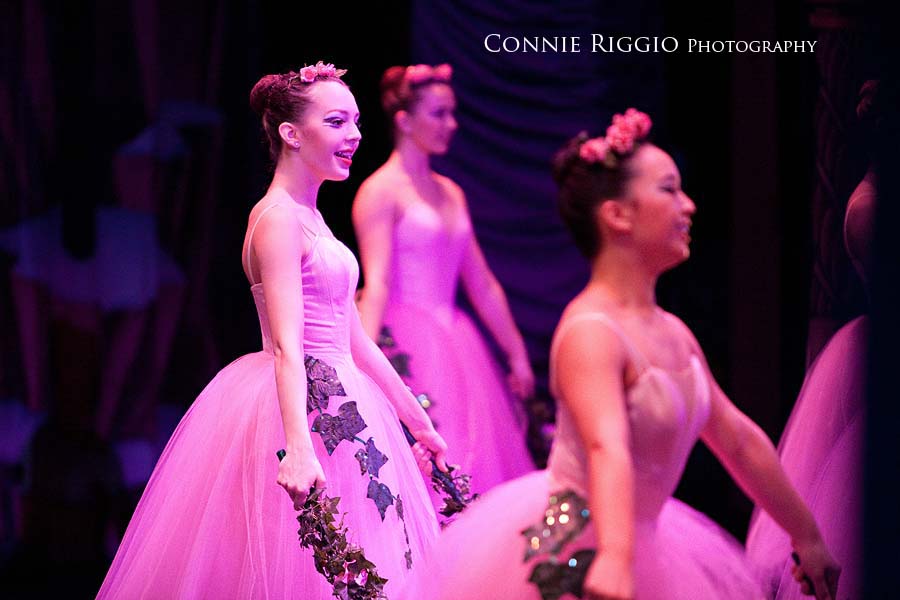 Every year the Polchinelles (aka Bon Bons) are an anticipated part of the Nutcracker.  They are the youngest dancers and are absolutely adorable!
They are all getting into position under Madam Ginger's skirt filled with excitement.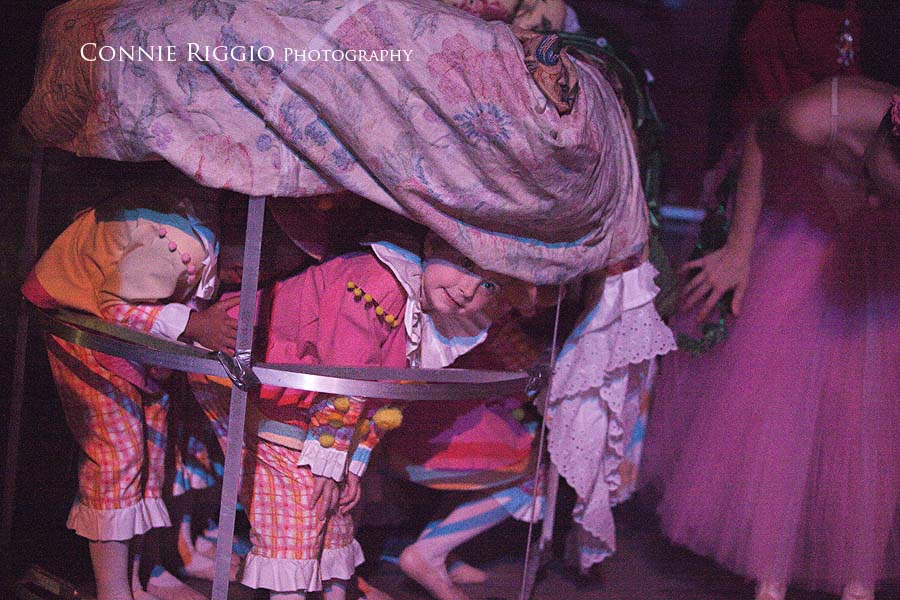 All the little feet under Madam Ginger's HUGE skirt.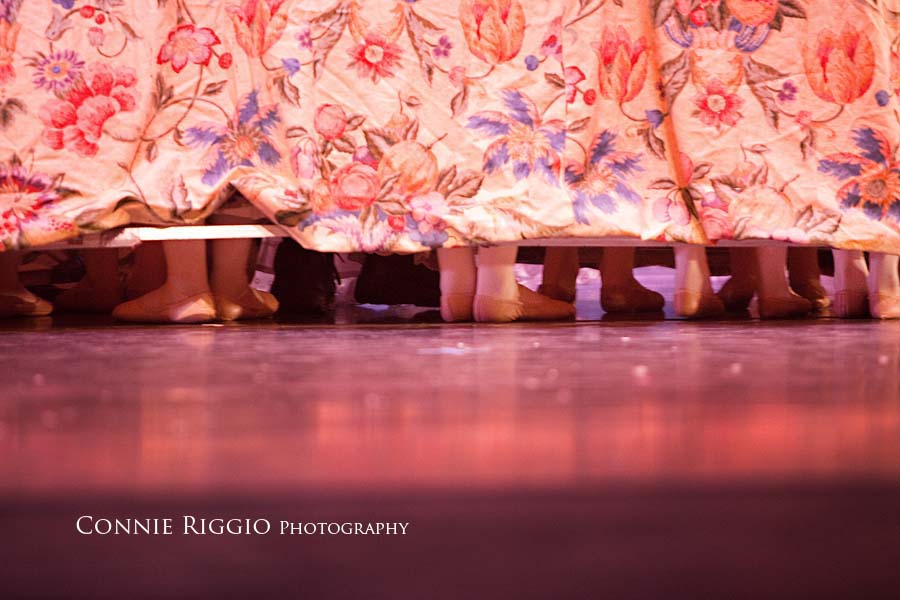 Time for the reveal! (Yes, Madam Ginger has a beard!)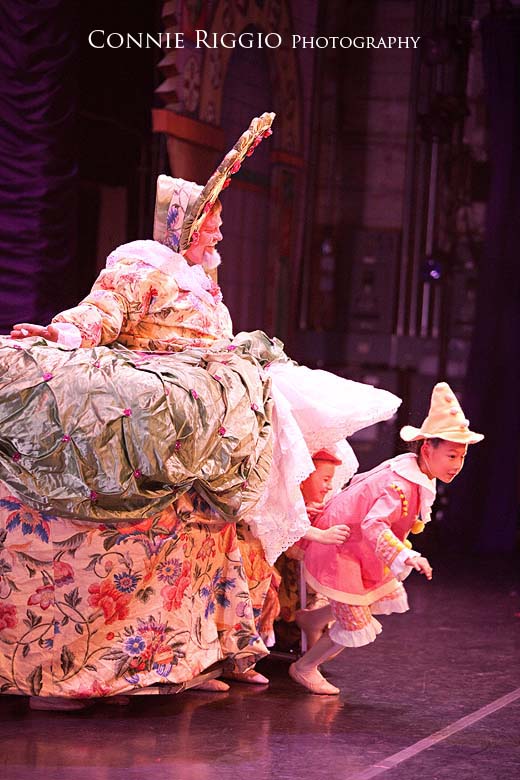 Anyone who has ever been a Bon Bon can sing the song that goes with learning the choreography of this dance! Run, run, run and stop and jump, out and in and out and in….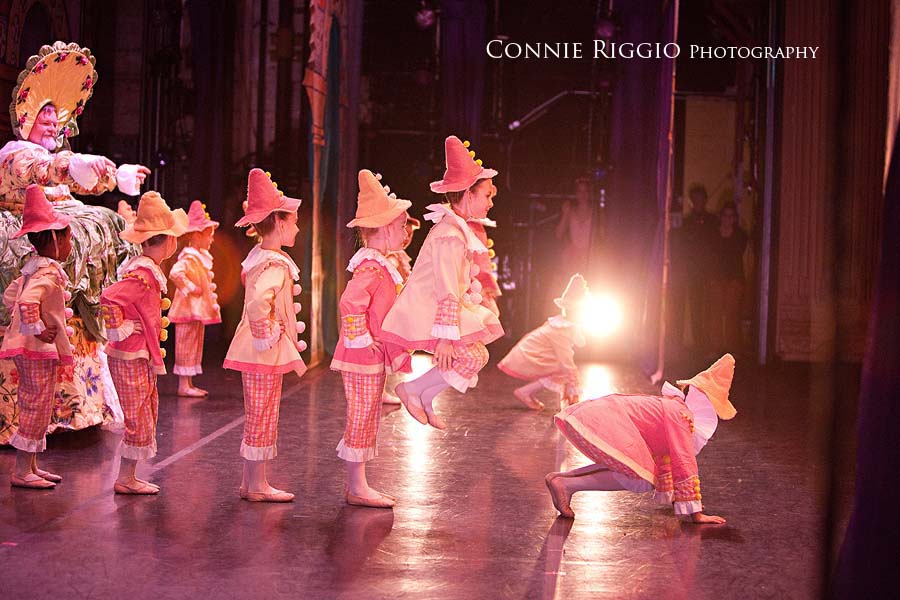 Success and lots of oh's and ah's from the audience.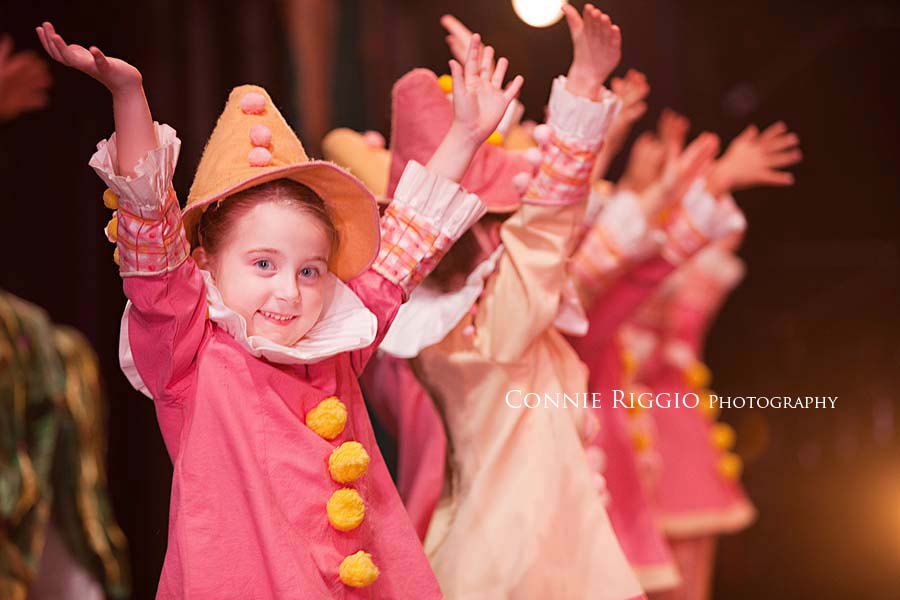 The Bon Bon that does't want to leave the stage, blows a kiss to the audience and waves before finally giving in and leaving!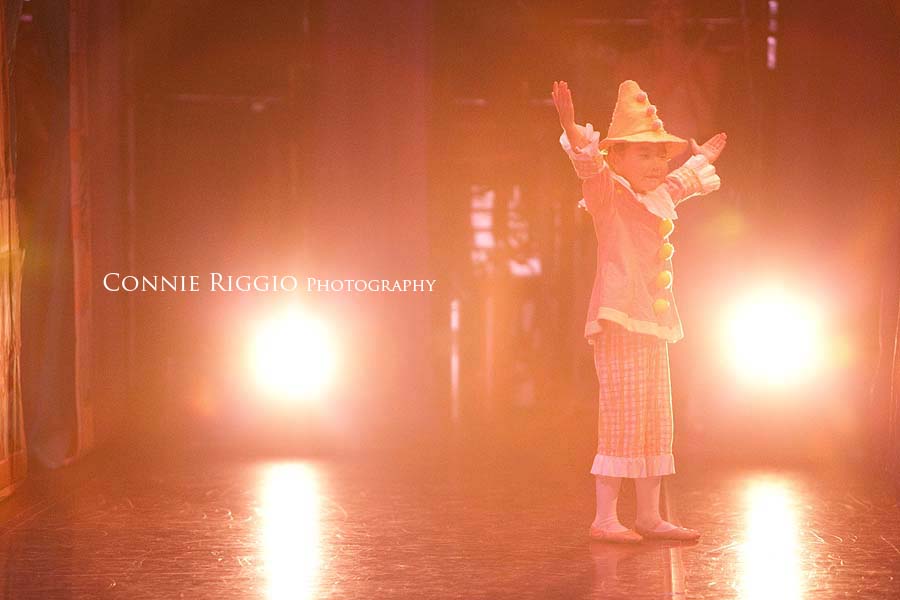 Sugar Plum Fairy and Cavalier.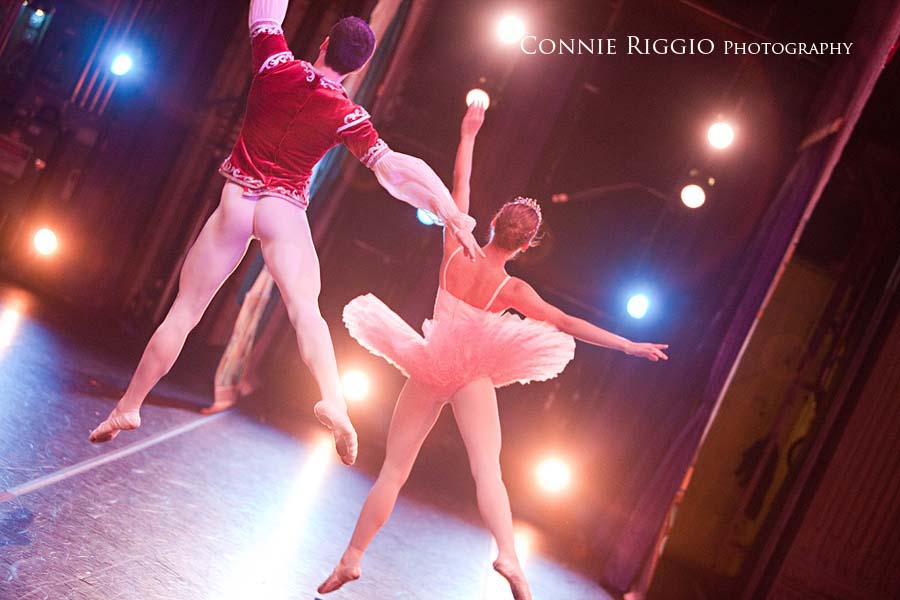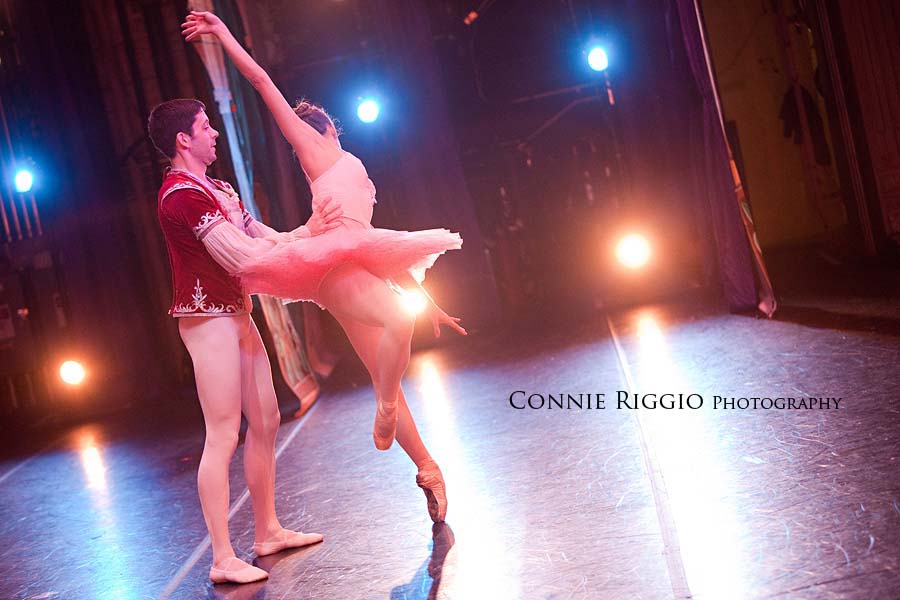 The lights hit at just the right points!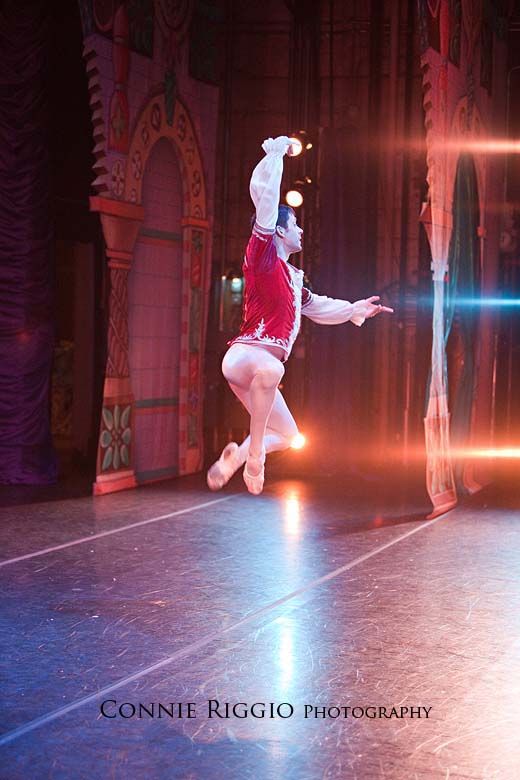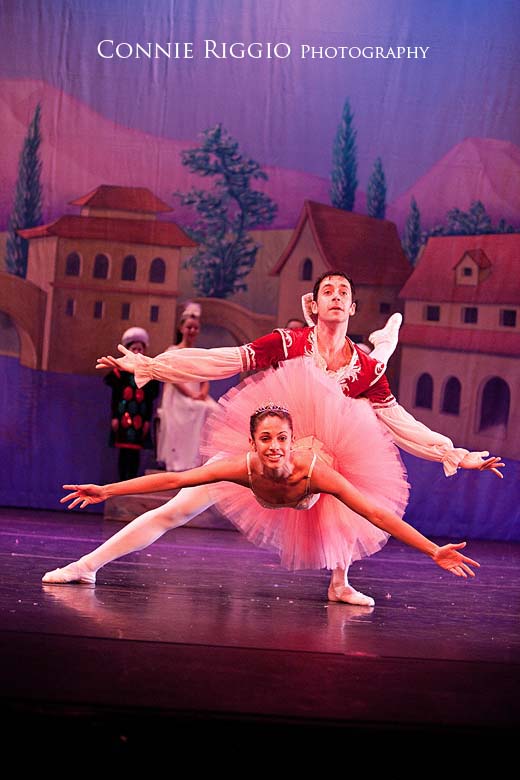 The Waltz Finale and curtain close.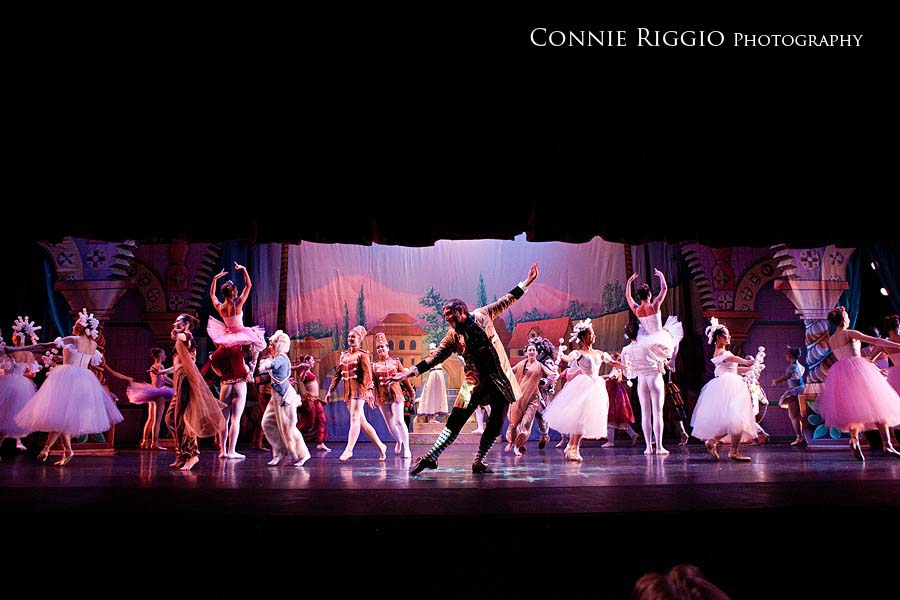 I hope you enjoyed that.  I know I didn't show you all the parts of the Nutcracker, but there are still 4 more performances (1 that I am actually an audience member of), so maybe I will do another post for you, if you enjoyed seeing this one.
Be sure to get your tickets before it's too late.  Tacoma City Ballet's The Nutcracker