As soon as we got to Snohomish and saw the open farm land, sky divers in the sky and the beautiful venue, Dairyland we knew this was going to be a great day.
Sabrina and Joe are a fun and down to earth couple and the love they share with their friends and family is very evident!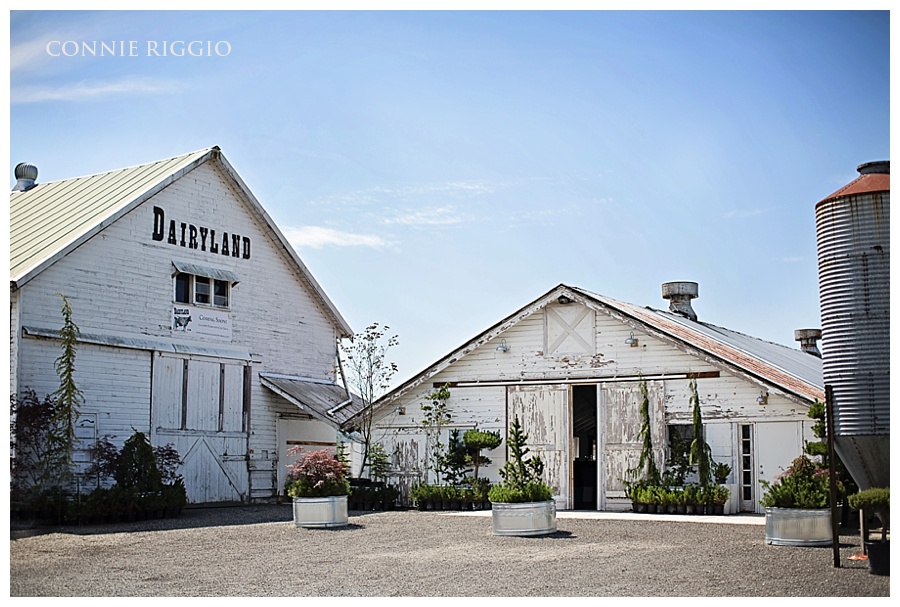 It was hard for them to keep their bridesmaid's and groomsman count to 8 each. That says a lot about the people they care about.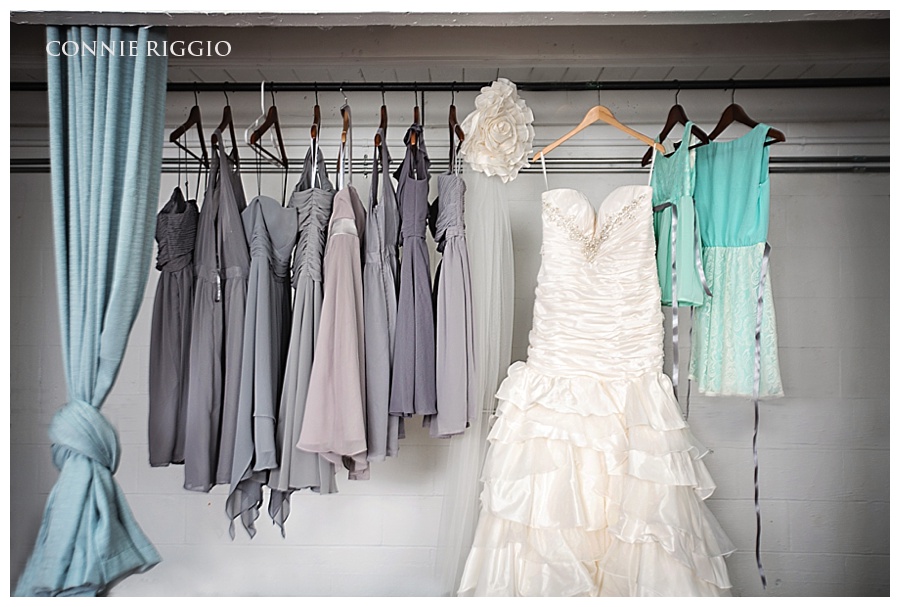 As people entered into the bride's suite Sabrina would tear up, saying again and again, "I can't see you, you'll make me cry."  They are all just so important to her and her to them.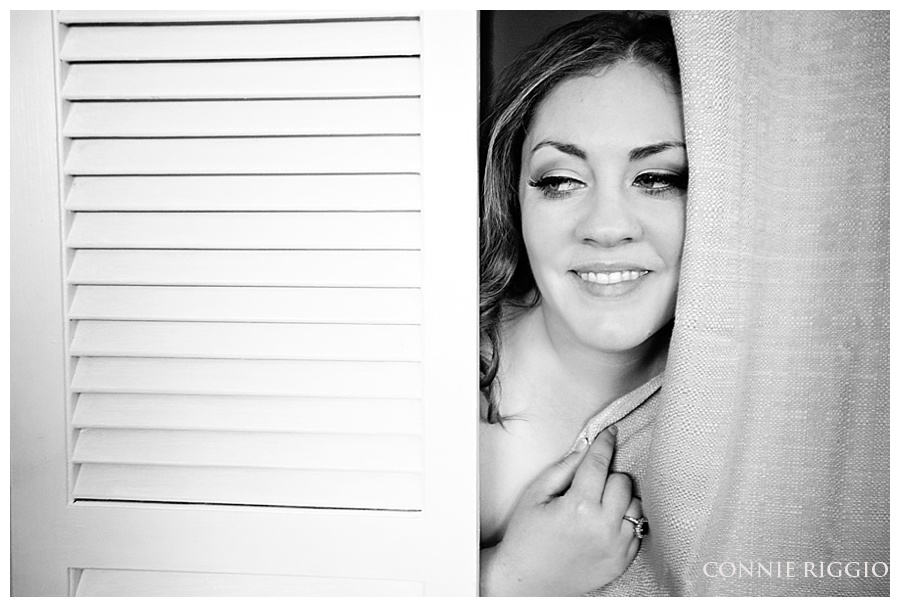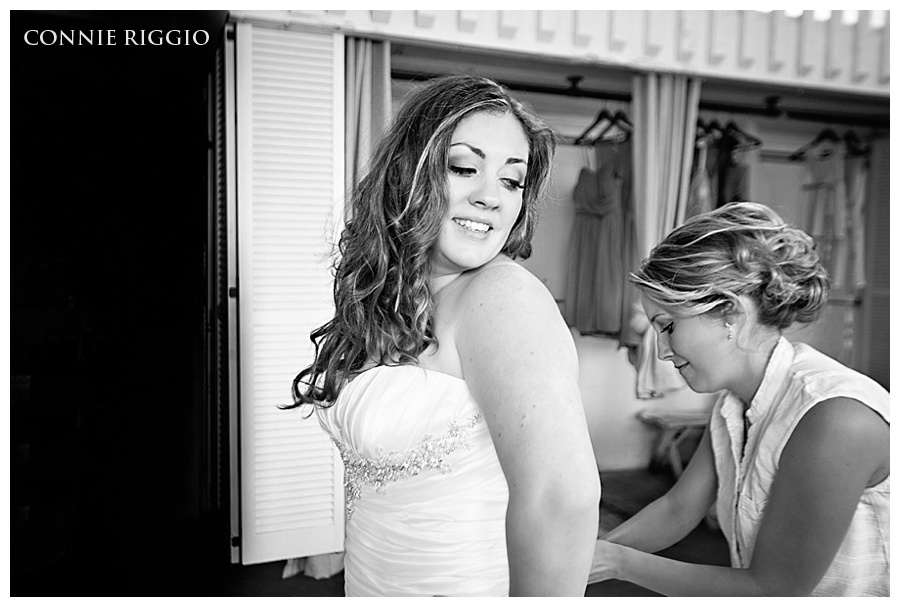 Joe and Sabrina wrote their own vows. I love that!  It always makes a ceremony so personal.
Just next to the girl's room, the guys were getting ready and opening their gifts.
This group was always laughing!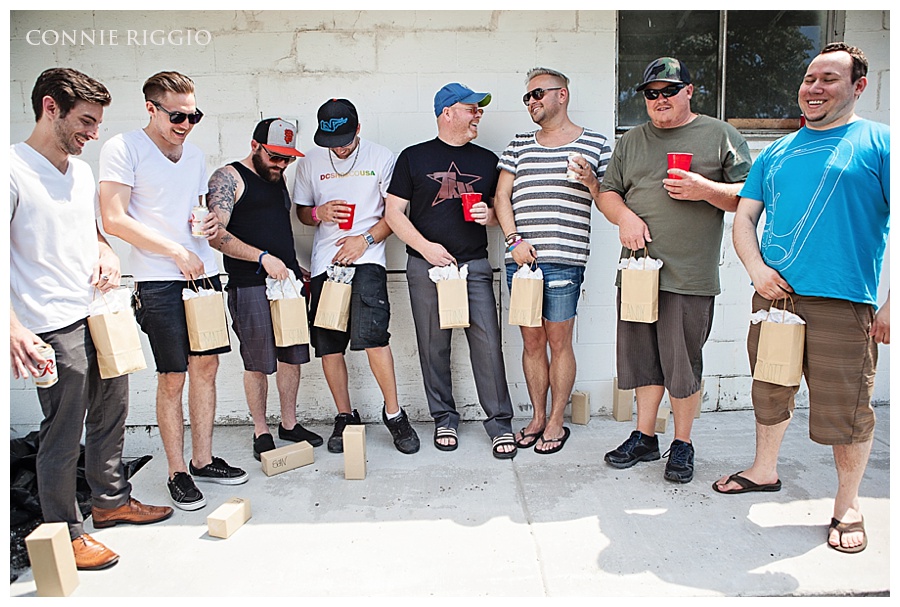 The time had come for Sabrina and Joe to have their first look. This is one of my favorite times of he day (I'm sure I tell you that every time!).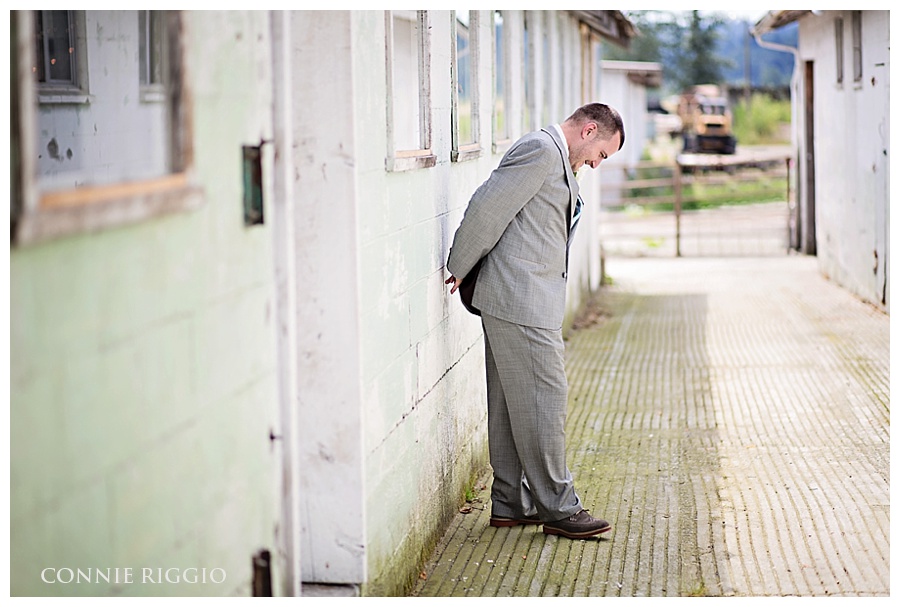 We had fun walking around the property and capturing Joe and Sabrina's love!
We saw this beautiful field of flowers just behind the venue, so we had to go check it out. Along the pathway, we were met with 2 roosters, they actually looked like fighting cocks. Now, you would think that with a camera in hand and a story to tell, that I would've captured a picture for you. Well, you would think! But since they kind of freaked me out, my thought was more about how to get past them. Sabrina was brave and she went first, then we all did. It was a fun little adventure for us all!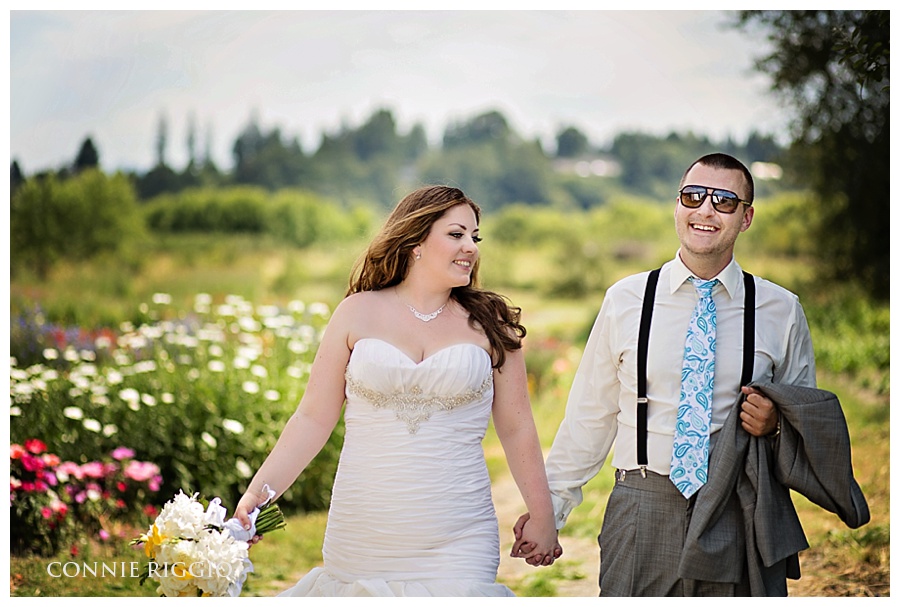 This is a new venue and as you can see, there is a lot to use!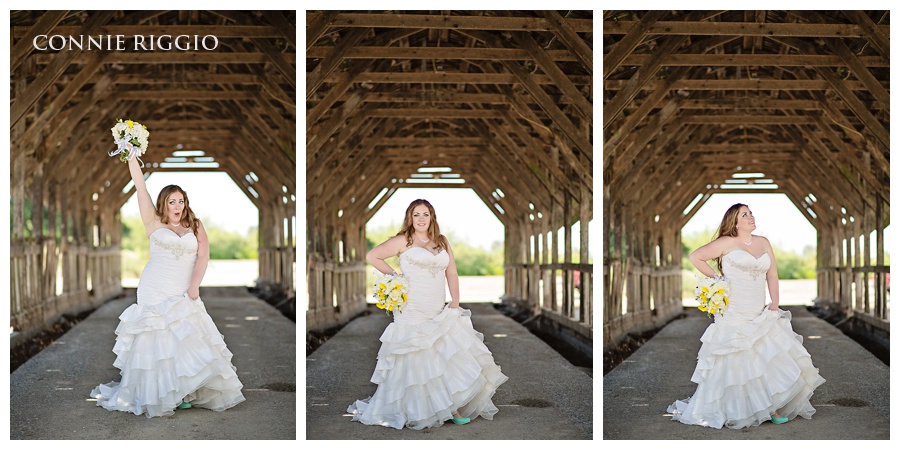 We found a great spot to use for a wedding party – one that kept them out of the direct sun!  That was important on THIS day!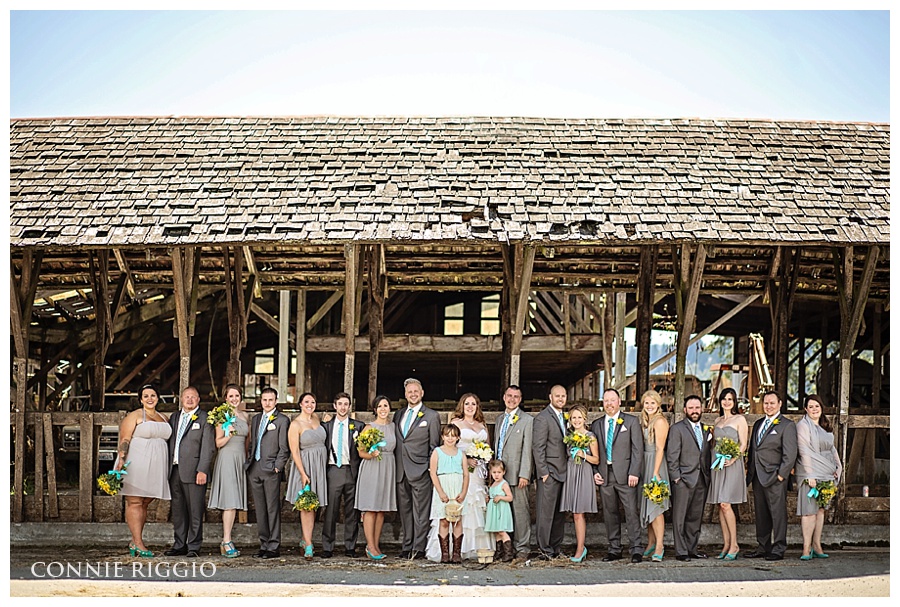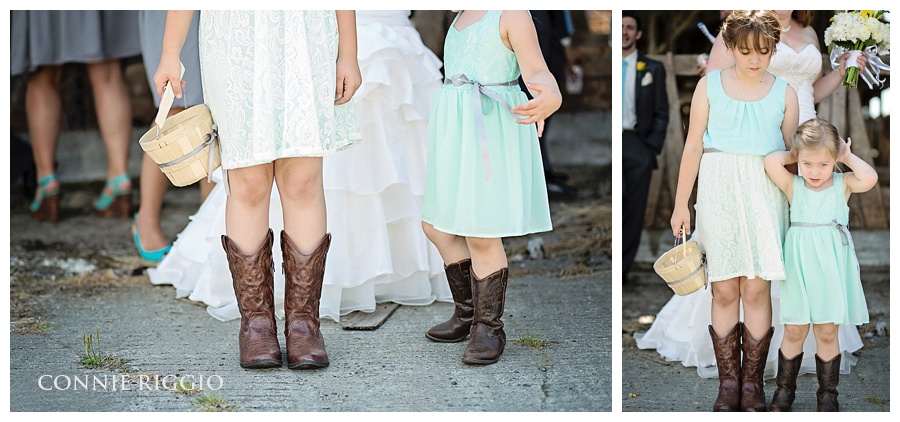 I love the current trend of different dresses and shoes, but within the same color scheme.
I also loved the yellow flowers with the grey and Tiffany blue.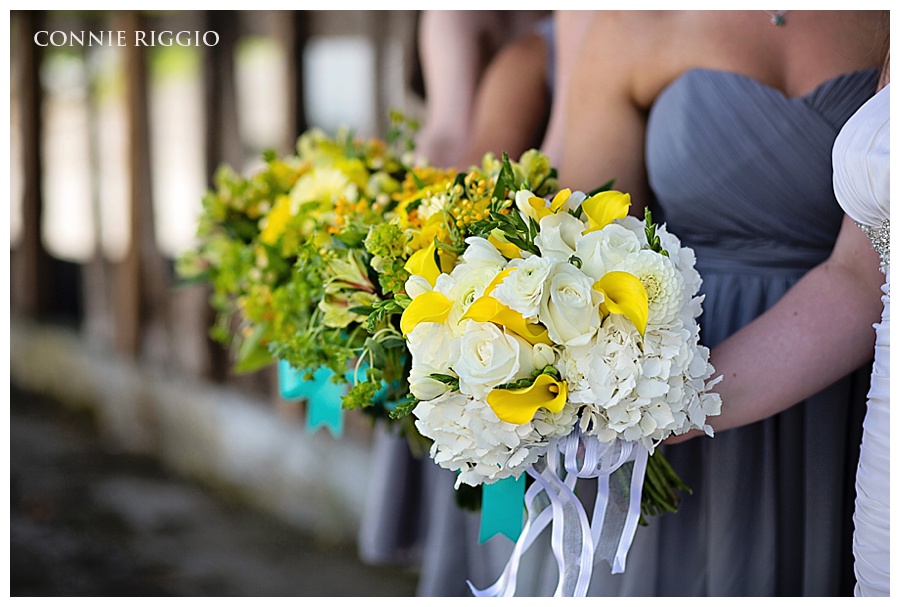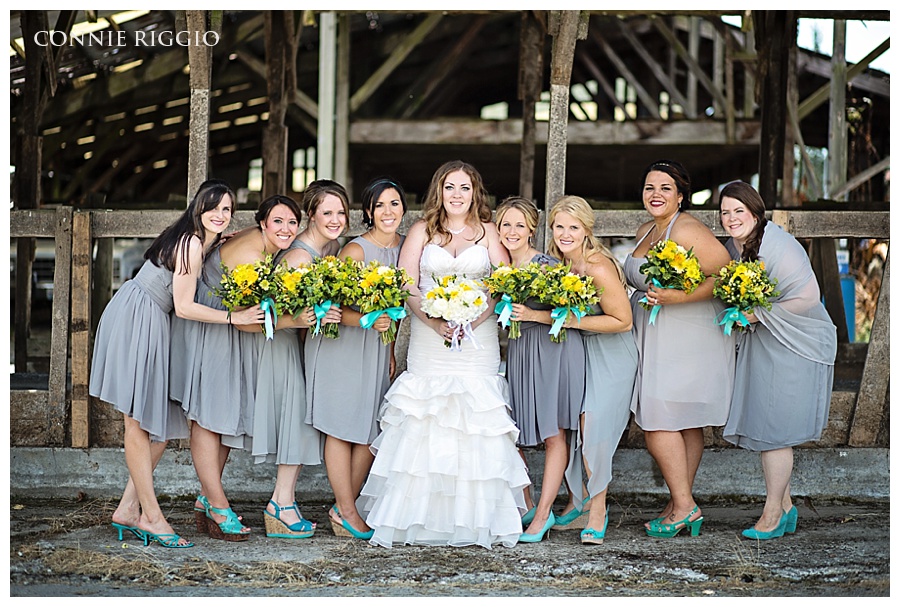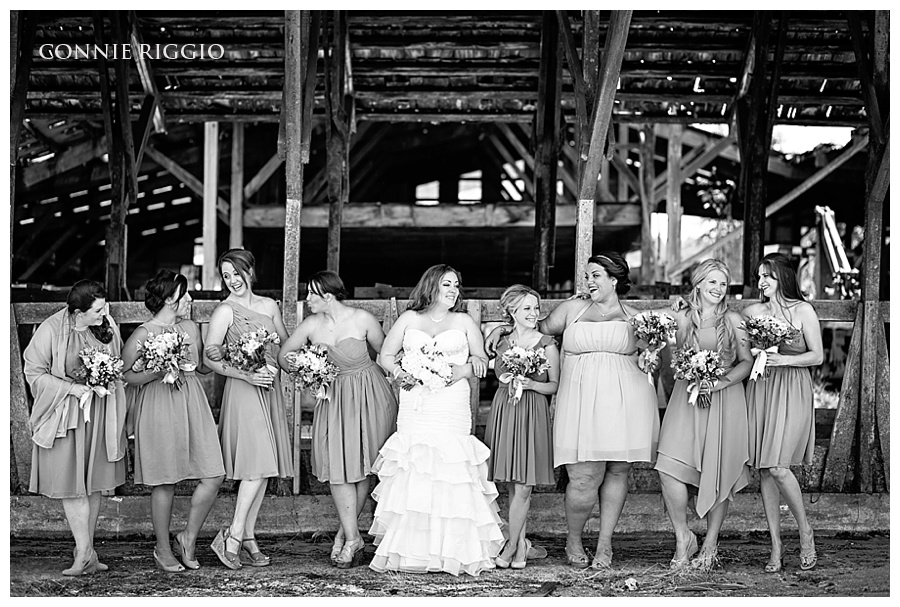 What a great group of guys! So fun!
Time to start the ceremony. Their daughters were adorable coming down the aisle together.
Sabrina had her dad, step dad and mom all walk her down the aisle. I've never seen that before and it was a special time when they all met in the middle for a hug.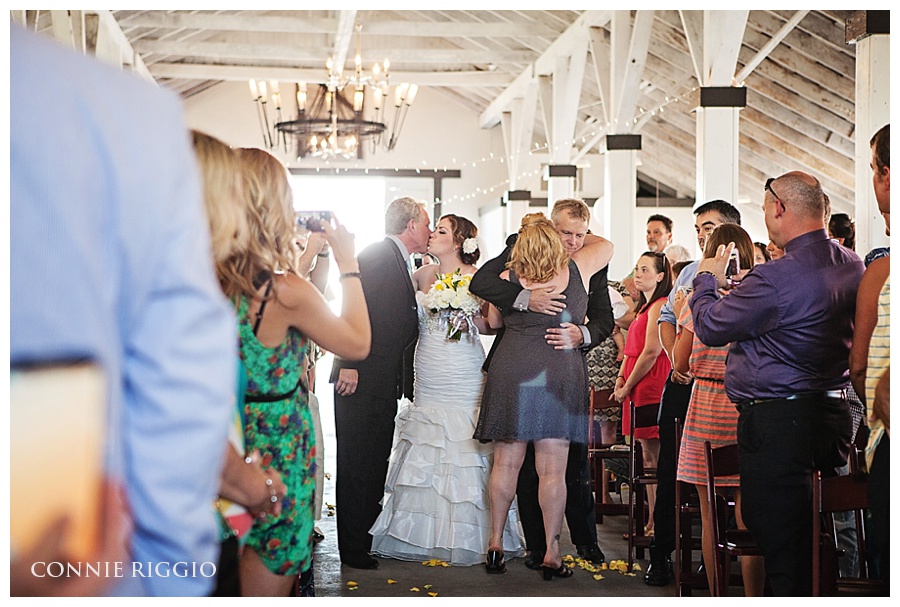 Another unique part to the ceremony was the knot tying ceremony (along with the wiping of sweat off Joe's forehead, haha)
After reading vows to each to other…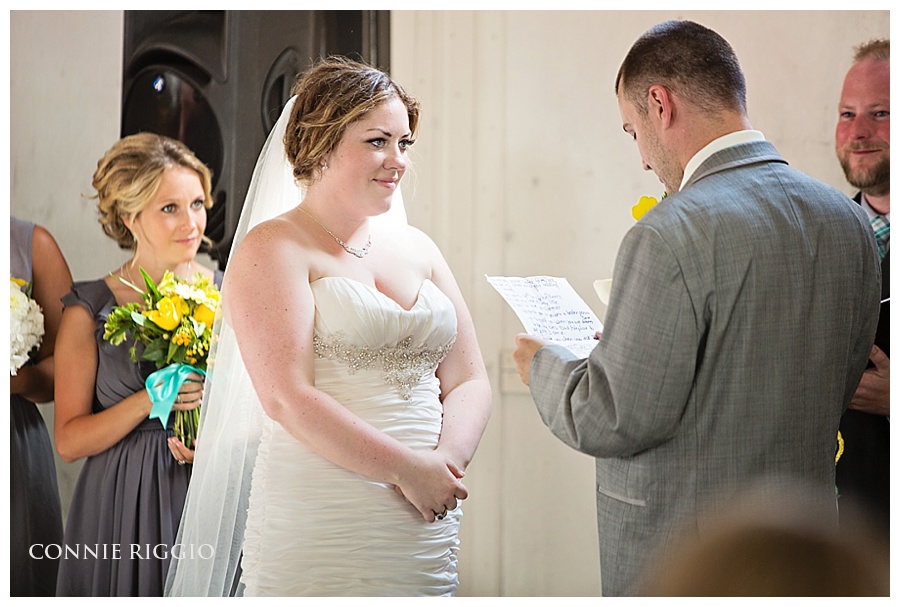 Joe had vows for his step daughter too and surprised her with a special bracelet. Very sweet.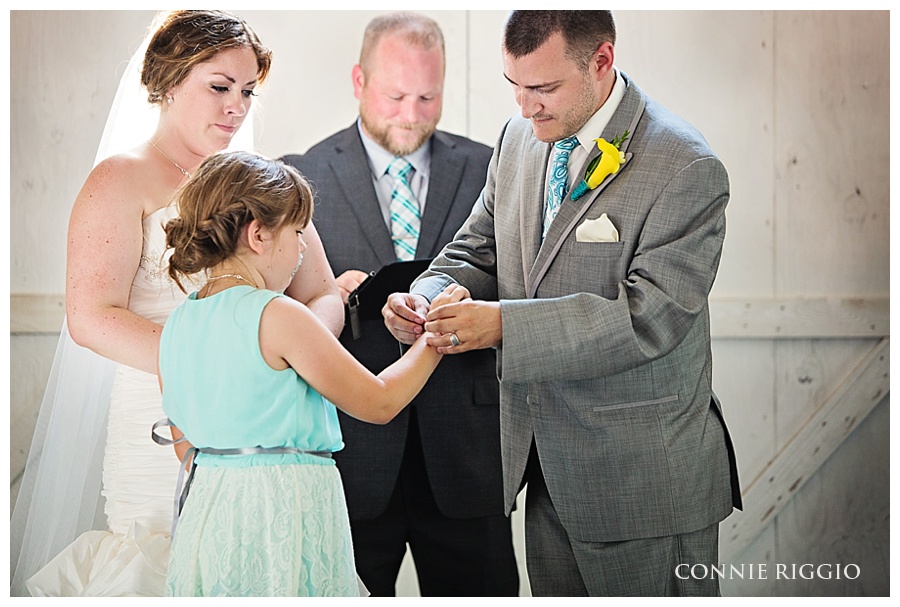 Soon, their little one wanted to be part of the cermony and joined them for a selfie up front

. Another first!
Married!
When Joe met Sabrina he was a graffiti artist and they incorporated that into their cake topper (each of them is holding a can of paint).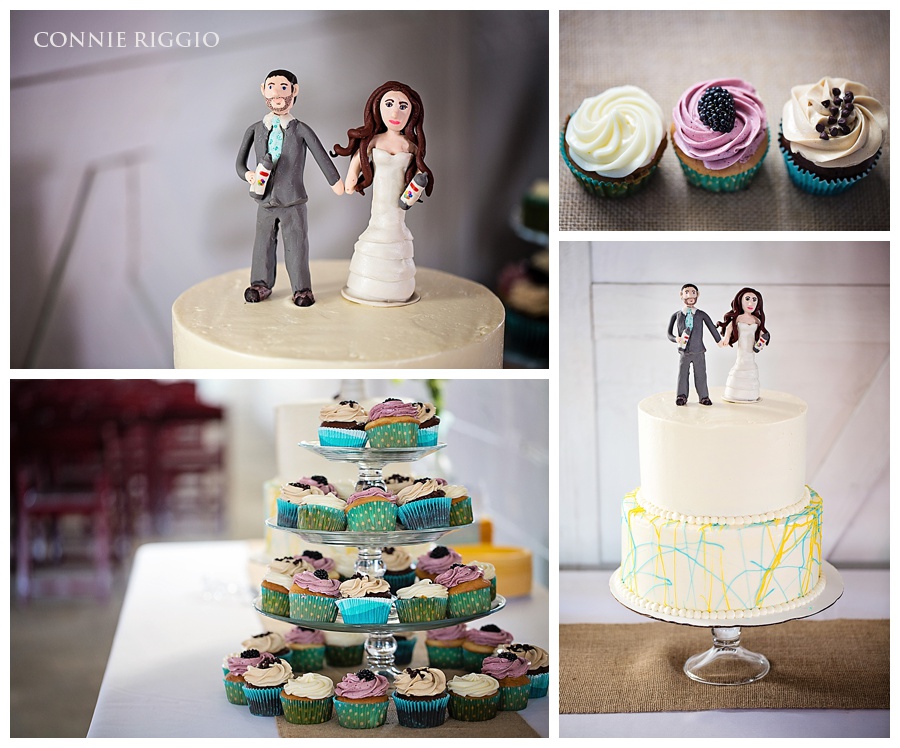 It's hard to pick just a few images to show you from an event filled day, but I hope you liked the ones I decided on and you got a small peak inside a wonderful day!
The garter journey is always good for a laugh!
Even though it was hot, there was still dancing! You gotta dance at a wedding, right!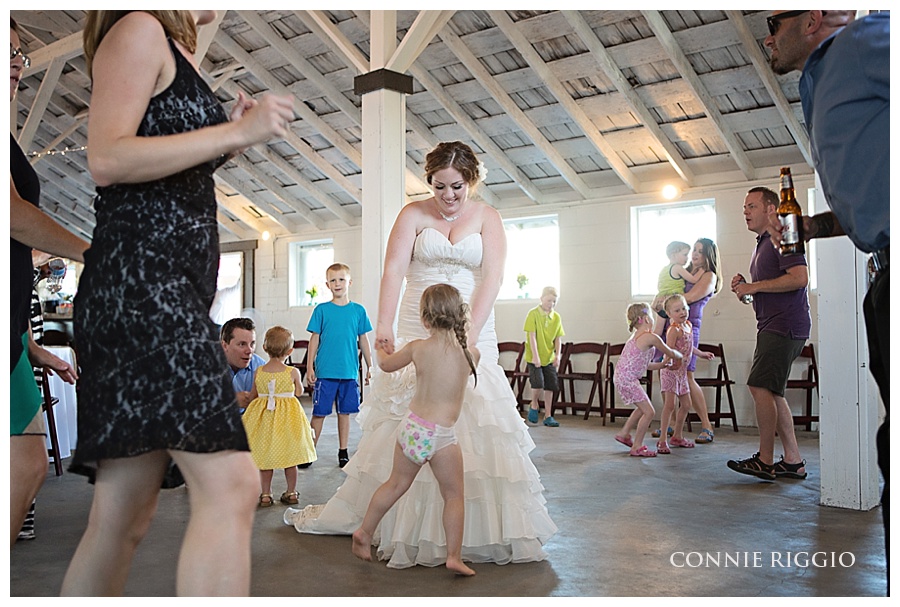 There was even s'mores for those that could face the heat!
And as we were leaving, 2 hot air balloons in the sky. How awesome is that!